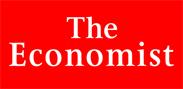 This very close friend of mine published a comment to the prevously mentioned
article of The Economist on the bullfights ban in Catalonia
.
It was the second of what has turned to be a record of comments to a piece in the journal: 250!!
That prompted Bill to send a new one and open another line of controversy, that on Catalan sportsmen as compared with Spanish.
Here you have the texts:
Comment 2:
Bill Featherstone wrote:
Jul 29th 2010 6:34 GMT
Your correspondant is right on the political meaning of the bullfights ban but I disagree with the headline. Catalonia is a rather tolerant country, praised by the "seny" (good sense) of their citizens. Catalans have a penchant for baning stupidity, though.
And, like the previous comment by the Latin "Bull shit" (Taurean excretia) I am going to miss the "rabo-de-toro" (bull's tail) stew and just settle for the less tasty cow's.

Comment 249 to The Economist on Catalonia bullfight ban
Well, well. As the signer of the second comment to this article I am really surprised on the sheer amount of comments that followed: 249!!!!
I tend to agree with many readers the article was somewhat flawed and the headline a bit offensive, but I am delighted by the controversy arisen, not so much over bullfights than over the independence of Catalonia as the main subject.
Worth reviewing are the history lessons by Gamarús (Catalan name of a night bird, the Tawny owl).
As the regional elections draw nearer I would suggest The Economist to run a special report on the economical facts that support the Catalan feelings about their independence from the Spanish state, as becomes to a journal dedicated to economy and business. That and perhaps to explain why the most of Spain's successful sportsmen and women are from Catalonia. And even that one of the most successful "matadores", bullfighters, Sebastien Castellà comes from the part of France that used to be Catalonia... (?!) which may have an economic reason too.

Comment 251 to The Economist on Catalonia bullfight ban-and Catalan sportsmen
Wow! There you go. Another line of controversy
@temax
on Catalan sportsmen and women.
Well, you may be right I don't know shit about Spanish sports, other than what I may read on the media but, is there any other way to know about sports than watching the news and reading newspapers?
As Catalans consider a Catalan whoever lives and toils in Catalonia (otherwise it would exclude their Andalusian born president, who migrated to Catalonia as a teenager) some of the "sportspersons" you mentioned may well be considered Catalans: Rafael Nadal and Andres Iniesta started their careers in Barcelona and they play and train there.
Fernando Alonso is Asturian all right, but the other two Formula 1 pilots with a Spanish passport: Alguersuari and de la Rosa, are both Catalans.
The first Spaniard to climb the Everest, Oscar Cadiach, was Catalan, as are the motorcycle (trial bikes) world champions Jordi Tarrés and Adam Raga.
The Catalans won eleven of the eighteen medals of the Spanish delegation in the Beijing Olympic Games and were Barça players who scored ALL the goals in the World Football Championship in South Africa.
Of course Xavi Hernandez and Carles Puyol won the championship for Spain, but if you saw the celebrations they flaunted a Catalan flag as they toured the stadium.
Cesc Fabregas as of yesterday, has confirmed he will continue as the Arsenal's captain (good for the Gunners!)
The Gasol brothers and Ricky Rubio have taken Spanish basketball to unexpected heights, being Spain a country of relatively short people.
Just this morning Andrea Fuentes has won the silver medal in the European synchronised swimming championship,,,
OK, lets argue
________
So, there