15 BANDS/ARTISTS 
MISSING IN ACTION
There are some bands/artists who seem to create music for your very own pleasure, translating some of your most cryptic states of mind and complex emotions into sounds that take you to an endless trip in which you find yourself behind the wheel. No passengers. Eventually you give a ride to some hitchhikers that are not aware of their hitchhiking condition until they get into your sound vehicle. Many of them will want to get their asses off almost immediately, while others would probably enjoy your driving. 
Turns out that some of those bands/artists
of mine
faded into Nowhere Land without asking my permission to. And while I'm certainly pissed off about that, I'm also grateful that they stepped into the way to give my trip a soundtrack which will last until my car collide into heaven's door sending me to fly through the windshield.
1. Add N To (X)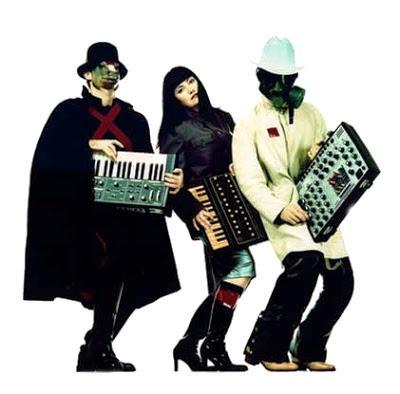 They used to spend time between collecting vintage synths/analog equipment and doing many kinds of drugs while producing a sound that became a landmark all of their own. Their live shows were a perfect chaos where bodily fluids and music filled some of the coolest clubs in Europe, Asia, America and Oceania. 
If loving a band like this is wrong, I don't give a fuck about being right.
2. Plone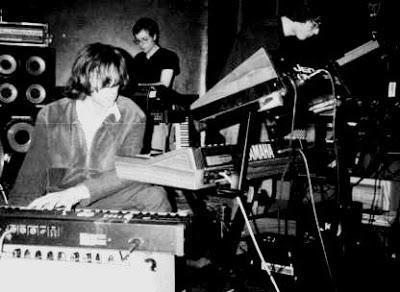 Rob Mitchell, one of the founders of

Warp Records

, signed the Birmingham trio Plone; an oddity in the roster of the label. It was around 1998, a time when the label's warhorses were names such as Aphex Twin or Squarepusher -ergh!-, which Plone had absolutely nothing to do with. While some suckers would probably think they make  elevator music -for those who live in countries where elevators actually have a soundtrack-, I must say they were one of the prettiest sounding bands I've ever heard. When Mitchell died of cancer, the band were dropped from the label and subsequently dissolved. We miss you, a lot. One of Plone founders, Billy Bainbridge went on to form

Seeland

with Tim Felton (former

Broadcast

guitarist).
3. Komeda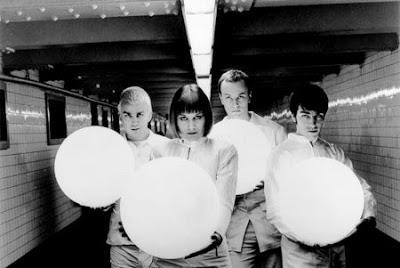 "The best kept secret in music industry", that's what it used to be written in this impossibly good swedish band's website -now sadly extinct as the band itself-. Producing some of the finest jazz-inflected indie-pop with a scandinavian touch -their sublime first album was entirely sung in swedish-, this quartet soon became a trio and then a zero-member unit, which is a total bummer. Some people tend to compare them with

Stereolab

, which isn't an absurd thing since both bands are somehow informed by vintage sounds and krautrock. Komeda's music is more playful and colorful though -and if you ask me, I'd say is way more fun too-.
4. Takako Minekawa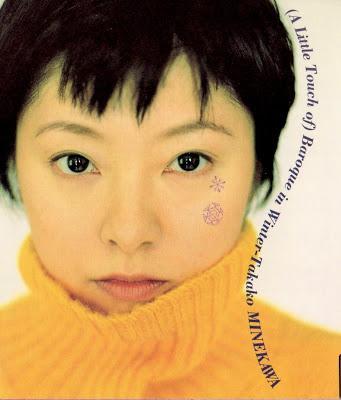 Beginning as a child actress in some japanese TV shows -you know, that ones with extra use of captions and pop-up images, which japanese call waipu, nevertheless I'm not sure if she took part in that kind of TV shows or just soap operas or kids' shows, but that's not what i'm talking about now, so let's continue with this adorable singer/musician-, Mrs. Minekawa soon find her way into music borrowing elements from french pop, experimental electronics -frequently inspired by the likes of

Kraftwerk

or

Stereolab

- and even exotica -

Esquivel

anyone?-. Her music life made her crossed paths with fellow japanese sound artist

Cornelius

, whom she married and had his child. Now she's a full-time mom and wife with no time to produce music, and that's sad news for me and long-time fans. 
5. eX-Girl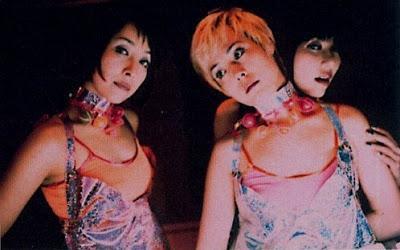 Don't be fooled by their japanese faces, japanese language or japanese music's uniqueness, they didn't come from japan but from Kero Kero, a distant planet dominated by frogs. Blending noise-rock, psycho-choral -psychoral?- and electronics into a beautiful mess of a sound this girls became darlings of

Mike Patton

,

Jello Biafra

-who signed them to his

Alternative Tentacles

label- and... me, before returning to their planet leaving no trace at all. 
6. Erase Errata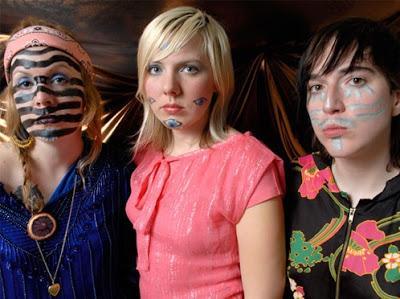 No wave vibe almost three decades later and coming from the opposite coast, San Francisco, what does that means? well, it means that this three girls incorporate fresh elements to the noisy cocktail with a "sucka-free" attitude. Their harsh and powerful sound is truly missed, but at least Jenny Hoyston -singer/trumpetist/guitarist/keyboardist came out with a side-project called

Paradise Island

, a little more claustrophobic and introspective, but equally interesting. But, wait... it's been like, 4 years since the last PI album, right? so, do I have to add it to this list? 
7. Metalchicks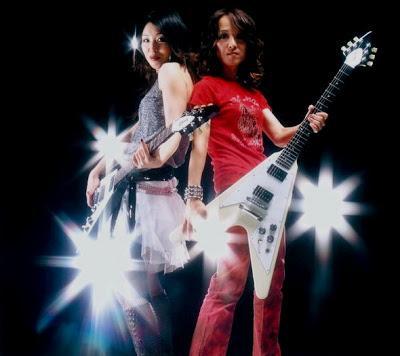 Yes, another girl band, and yes, another japanese one. This one's a side-project from Buffalo Daughter's suGar Yoshinaga and former

OOIOO

's Yuka Yoshimura. By the name you can tell there's a metallish sound in their music, but what the name doesn't reveal is that there's a highly techno influence too, so you can dance while playing your air guitar -which is a pretty cringeworthy thing to do-. Their last album until now, was 2006's St. Wonder, which serve as a soundtrack for the japanese film Warau Michael. Hey girls, we're still waiting for your next release as you state in your website a couple of years ago!
8. Epo-555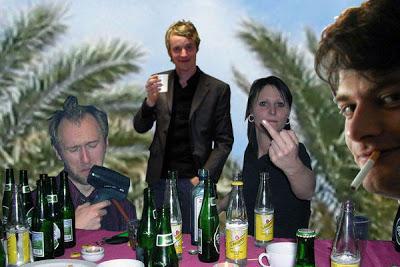 Danish shoegazers with beautiful electronic arrangements, Epo-555 released two albums before evaporating like their melodies six years ago, leaving us waiting for more and whining about it. At least we have

Mew

, some may say.
9. Shitake Monkey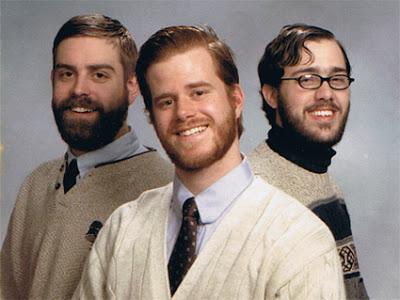 If pop music was like Shitake Monkey's we'd live in a 
perfectly fun world. Make no mistake, these guys were all pop, infectious like a cold coming from your girlfriend's mouth -just to say a suitable body part... and a suitable virus-. The reggae/pop/rock/joy coming from their instruments are perfect for a beach trip, a night out or a workout session. 
10. Clockcleaner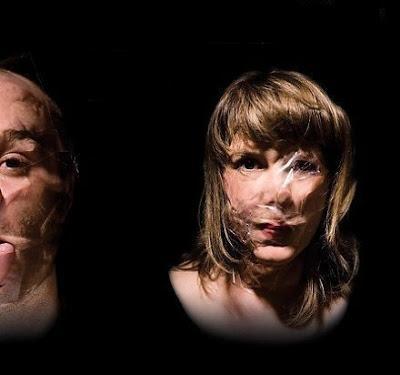 Sludgy, dense and noisy. Hailing from Philadelphia the three-piece goth-punk-rockers of Clockcleaner -a type of powerful heroin sold in the Philly streets around the 80's-, left a trace of chaos and disdain for other bands like

Nirvana

-whom they refer to as "dogshit"- and fellow philadelphian's

Man Man

or

Dr. Dog

. If you're looking for a bloody-sounding hell of a band, look no further, go to your room and shoot a potent dose of Clockcleaner.
11. Dealership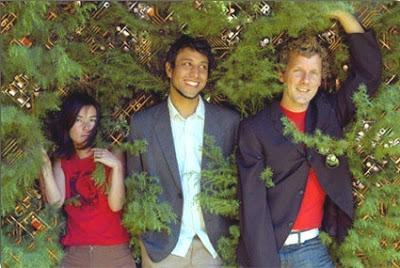 I was in Berkeley twice last year and let me tell you it was boring like hell, little did I know by then that Dealership hail from there -I thought they were from San Francisco-. The standard indie-rock band with two-part vocal harmonies and sugary sound which after two albums and one EP disappeared in the silent and near-empty streets of that city, maybe they took the BART to a livelier place.
12. pApAs fritAs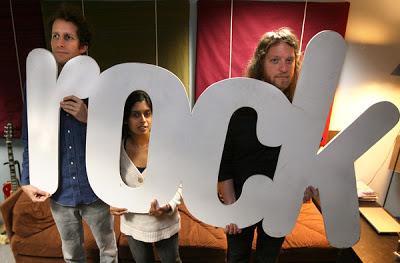 Reaching extreme levels of cuteness, this trio from Boston share the two-part vocal harmonies and sugary sound of

Dealership

, but used to add some serious amount of groove to the mix, everybody loved the indian drummer-vocalist Shivika Asthana and her precious singing along with the neverending happy/sad vibe of the whole band's sound. For those who don't know, pApAs fritAs is the english-sounding pronunciation of the phrase: Pop Has Freed Us.13. Out Hud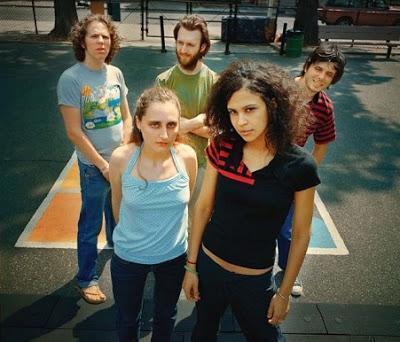 Incredibly fun band Out Hud hail from the not-so-incredibly-fun city of Sacramento. After two albums and a lot of sweat coming from all the dancefloors which played their music, these guys split and went on to become

!!!

, a band that comes nowhere close to the awesomeness of Out Hud, so I'm still waiting !!! to split and become Out Hud again. 
14. Queen Of Japan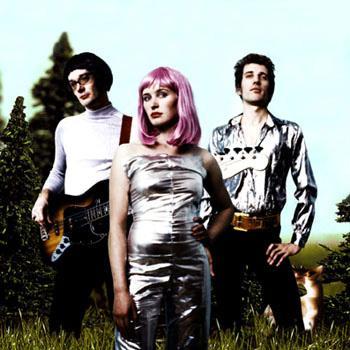 This was an electro band from Munich which album Headrush, a compilation of covers from

Soft Cell

,

Rod Stewart

,

Duran Duran

,

Kiss

, etc, became one of my favourite's of the genre. One can't say that they faded into obscurity because they've always lived there.
15. Adult Rodeo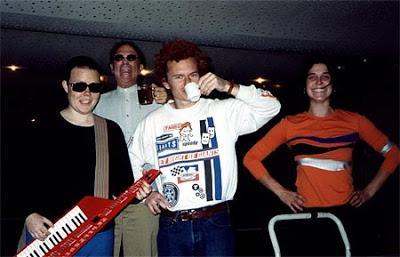 Anyyone who knows me are aware of my

Kevin Blechdom

's fanaticism. What does it have to do with Adult Rodeo? well, it was the first band she was in. Her brother, Rob Erickson -Lumberbob- started the band with his girlfriend to produce an alternative-country sound and called his sister Kristin Erickson -Kevin Blechdom- to join in and play keyboards. They released two albums -The Kissyface (1999) and Texxxas (2000)- before Blechdom hooked up with fellow electronic experimentalist

Bevin Kelley

to create the duo

bLectum from bLechdom

-which later split, leaving both of them to pursue separate careers-. Adult Rodeo released one more album -Tough Titty (2004)- before disappearing from the face of the earth -or say, the web-.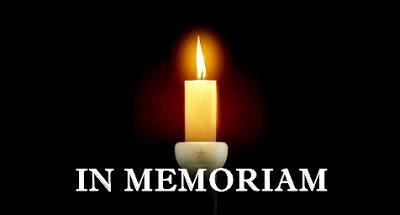 x x x