Frog's Heaven is located in Horquetas de Sarapiquí, near the local Catholic Church, a close distance from San José through Route 32.
The frogs are in their natural environment, in a great garden with trails, that make it easy to photograph them. Their is the possibility to photograph birds, since in the project they feed them also.
More information in the following links:
1- Frog's Heaven
2- Frog's Heaven Facebook
-----------------------------------
Click on the images to enlarge.
-----------------------------------
Frog's Heaven se localiza en Horquetas de Sarapiquí, cerca de la Iglesia Católica, a una distancia relativamente próxima de San José, a través de la Ruta 32.
Las ranas se encuentran en su habitat natural, en un bello jardín que tiene senderos, lo que facilita fotografiarlas. También exista la oportunidad de fotografiar aves, debido a que les tienen comederos para atraerlas.
Mas información en los enlaces siguientes:
1- Frog's Heaven
2- Frog's Heaven Facebook
-----------------------------------
Haga click sobre las imágenes para agrandarlas.
-----------------------------------

Se muestra en la siguiente imagen el mapa de como llegar a Horquetas de Sarapiquí desde San José

(The following figure shows the map how to reach Horquetas de Sarapiquí from San José)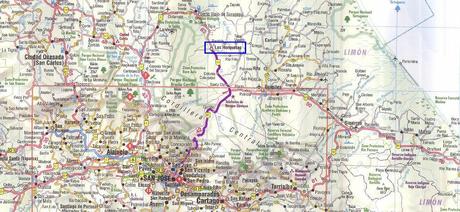 En la siguiente figura se muestra la tabla de distancia entre San José y Horquetas.
(In the following table is the distance from San José to Horquetas).

Algunas fotografías tomadas a lo largo de la Ruta 32
(Some photographs taken along the Route 32)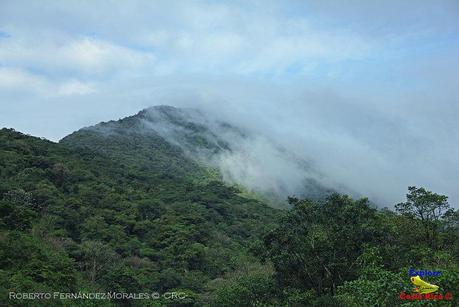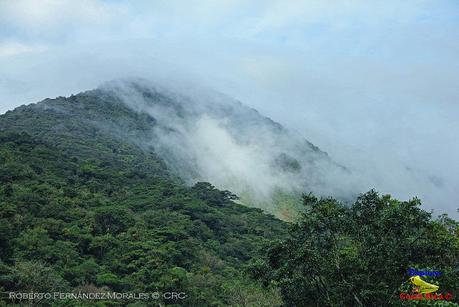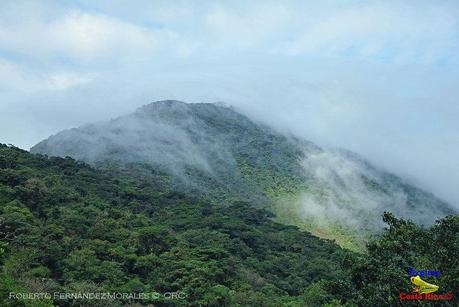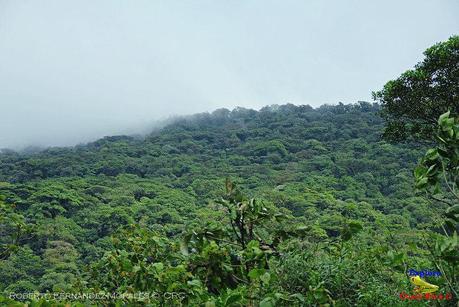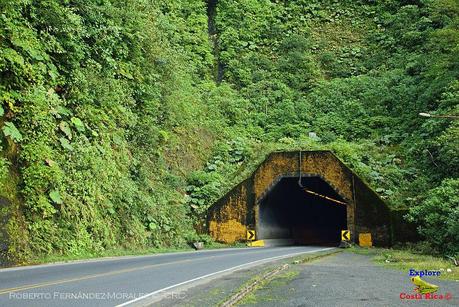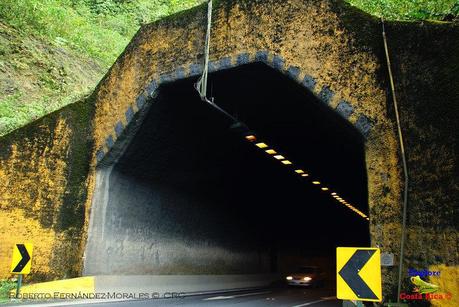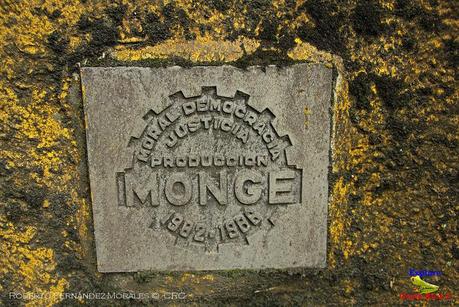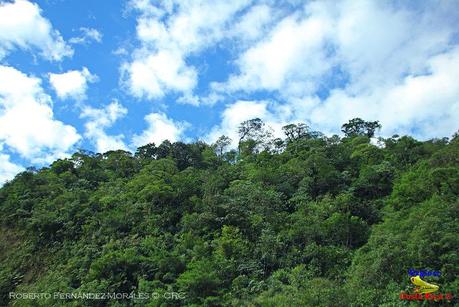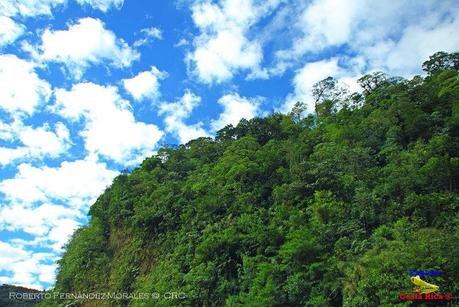 En el siguiente enlace se muestran más fotografías de Ruta 32.
(The following link shows more photographs of Ruta 32).
La belleza de los árboles que rodean la Ruta 4 hacia Horquetas
(The beauty of the trees that surround the Route 4 to Horquetas)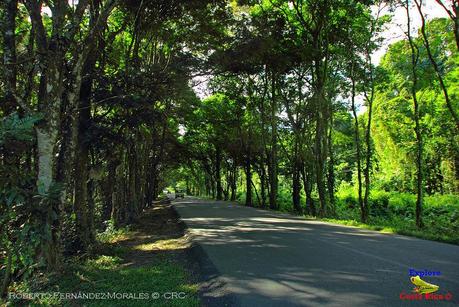 Aves
(Birds)
Un agradecimiento muy especial al señor Oscar Ramírez Alán de la Asociación Ornitológica de Costa Rica y al señor Álvaro Herrera Villalobos del INBIO por ayudarme a identificar algunas de las aves.
(Special gratitude to Mr. Oscar Ramírez Alán of the Ornithological Association of Costa Rica and Mr. Álvaro Herrera Villalobos of the INBIO for helping to identify some of the birds.)
Amazilia rabirrufa -Rufous tailed Hummingbird-
(Amazilia tzacatl)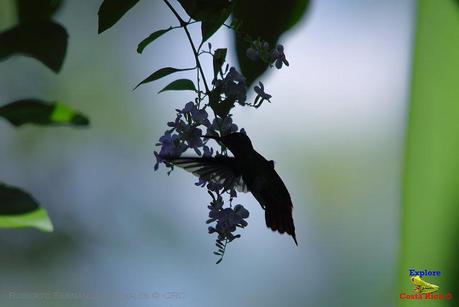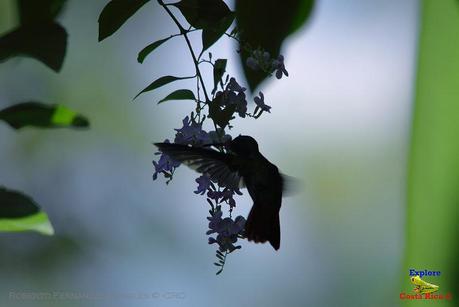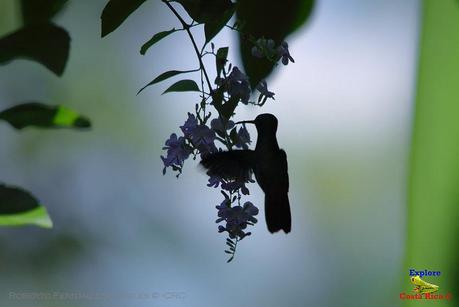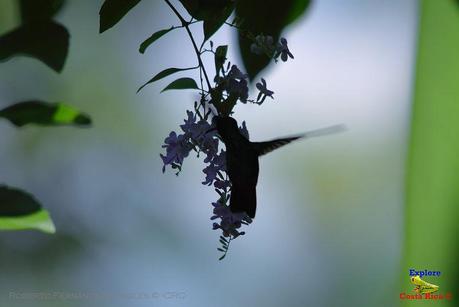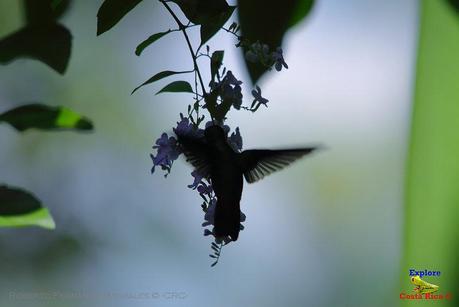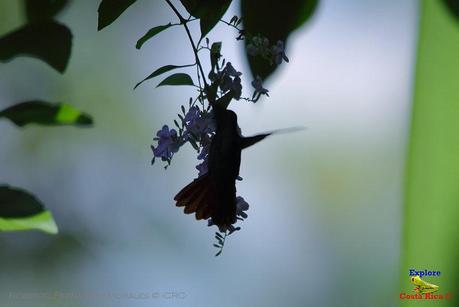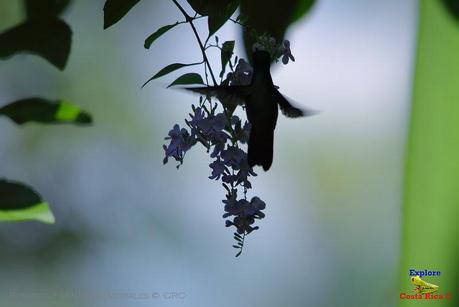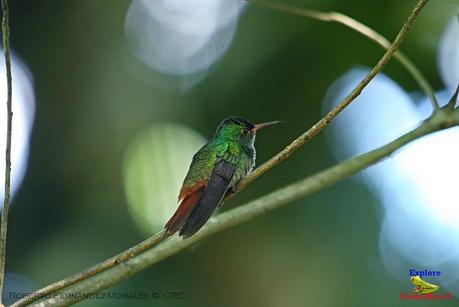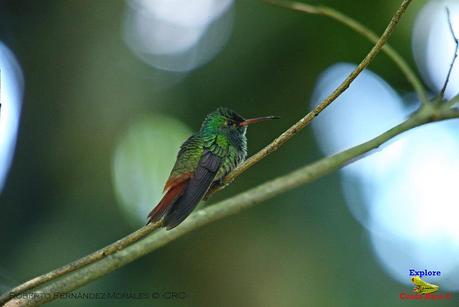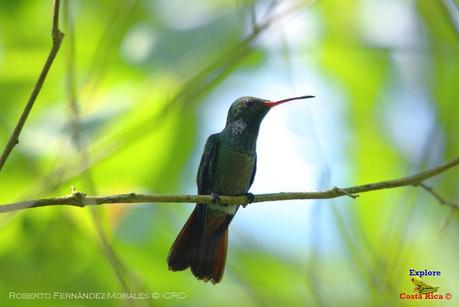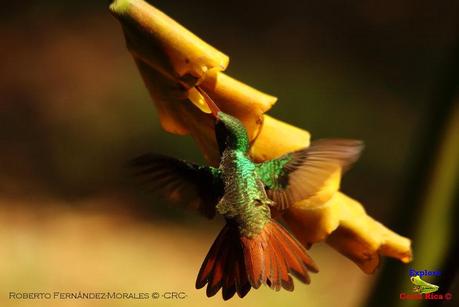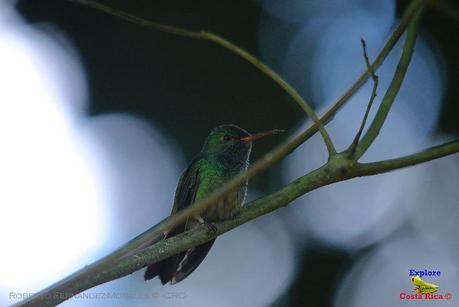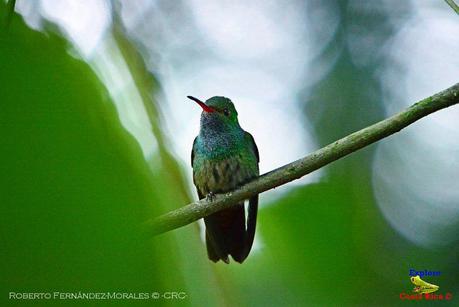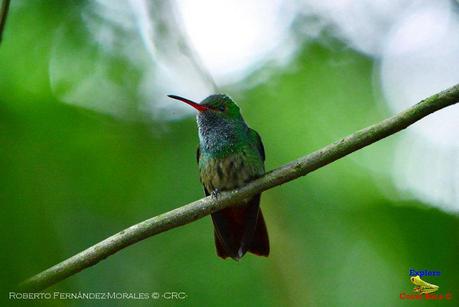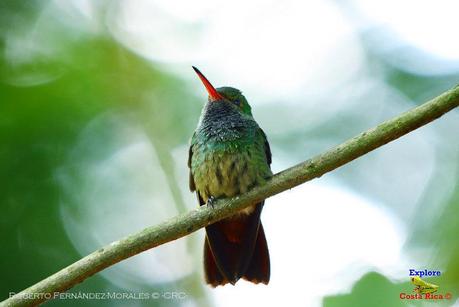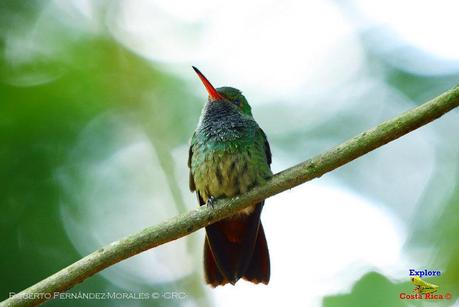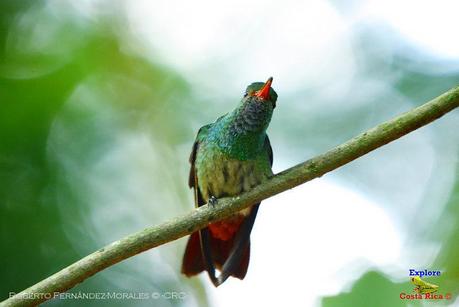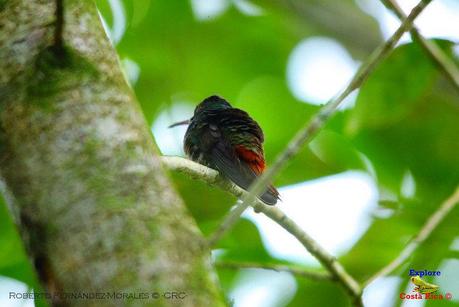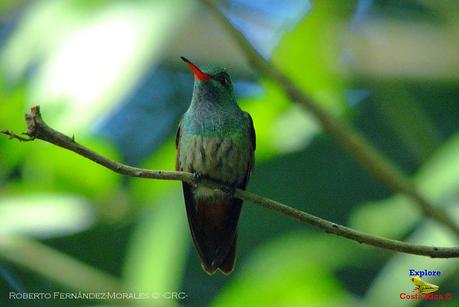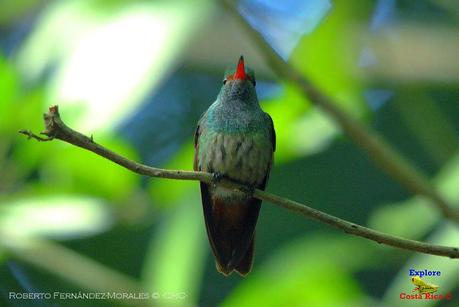 El siguiente video fue hecho con base a fotografías
(The following video was based on photographs)
Bienteveo grande (Pecho amarillo) -Great Kiskadee-
(Pitangus sulphuratus)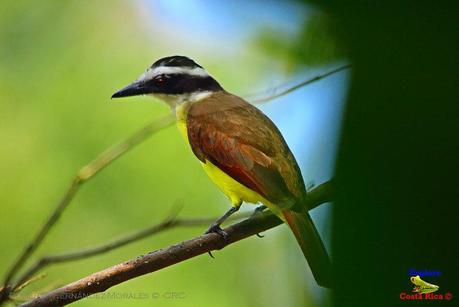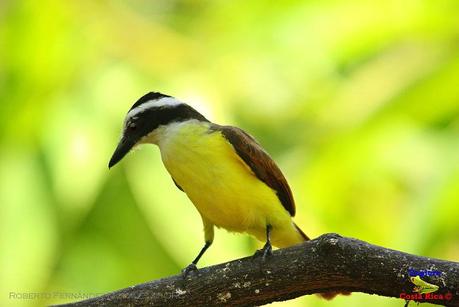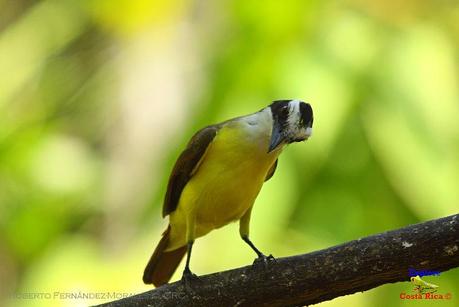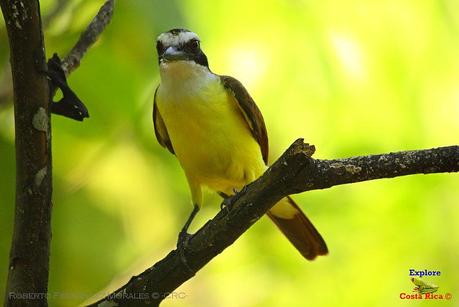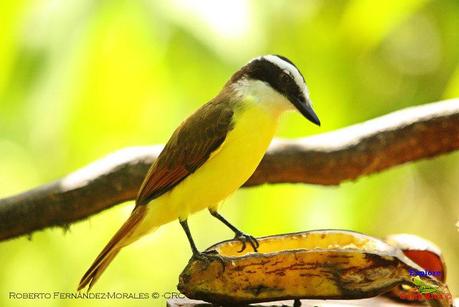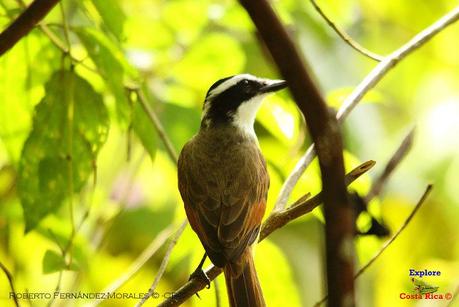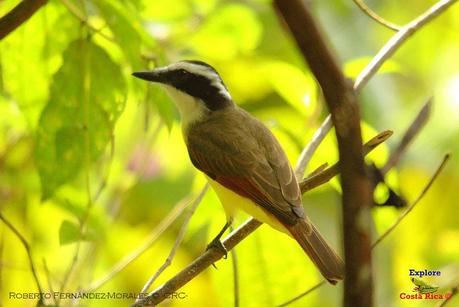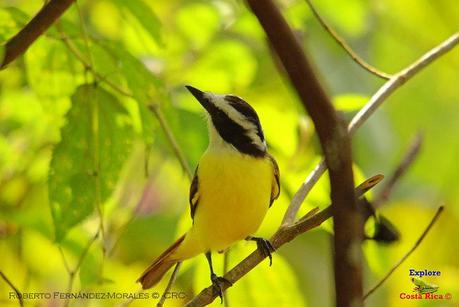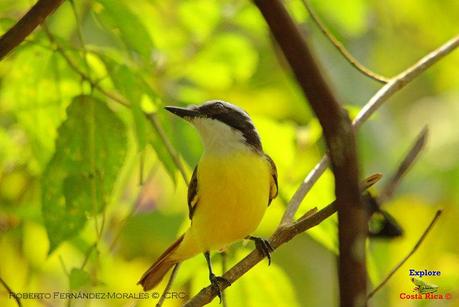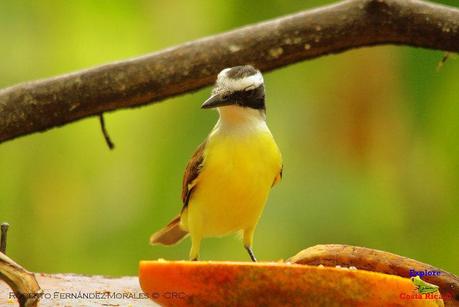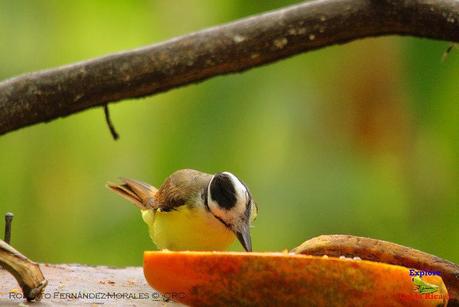 Carpintero carinegro –Black cheeked Woodpecker-
(Melanerpes pucherani)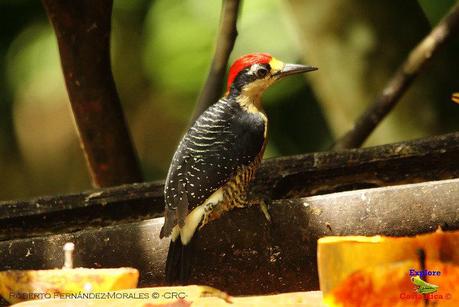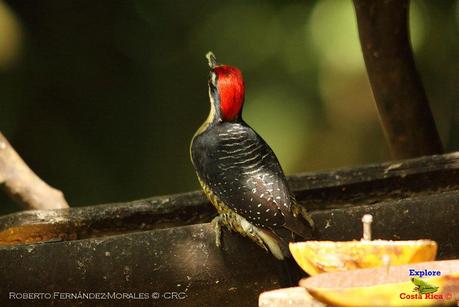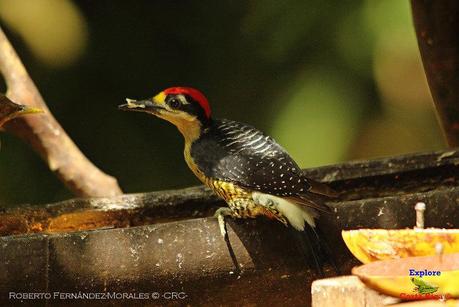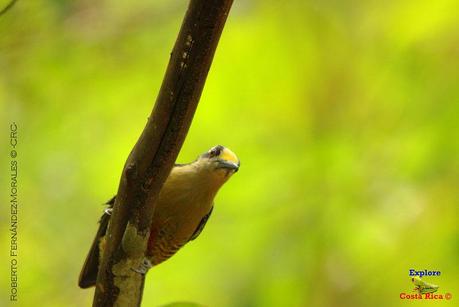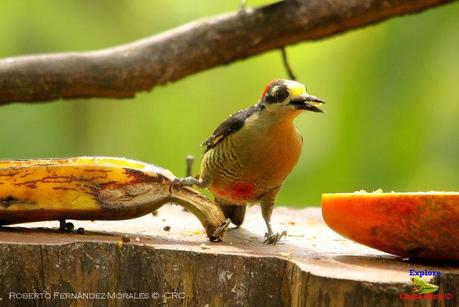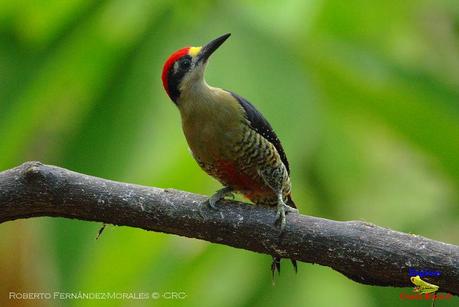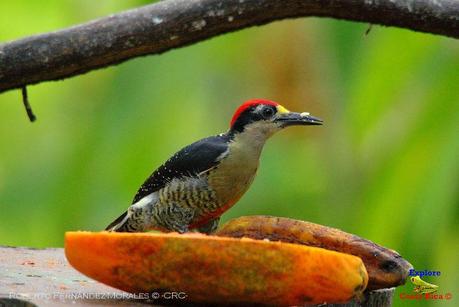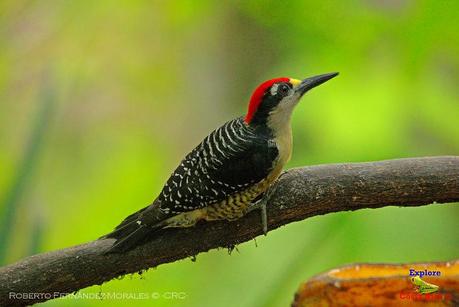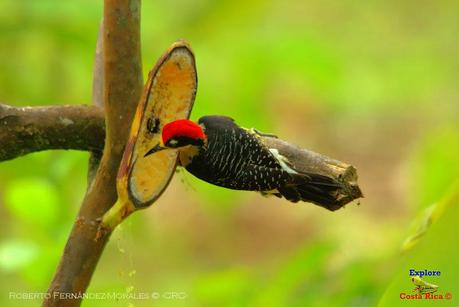 Carpintero de Hoffman –Hoffman's Woodpecker-
(Melanerpes hoffmannii)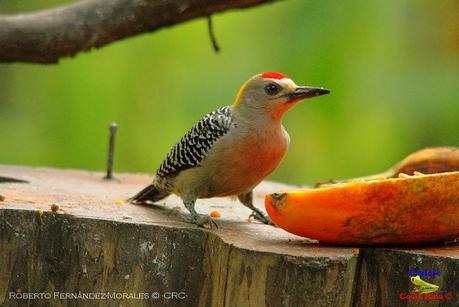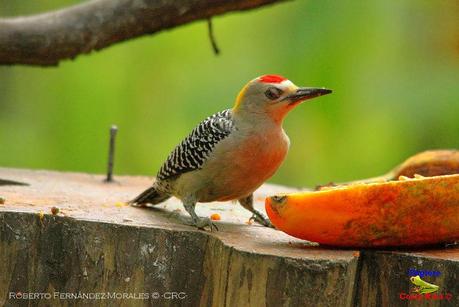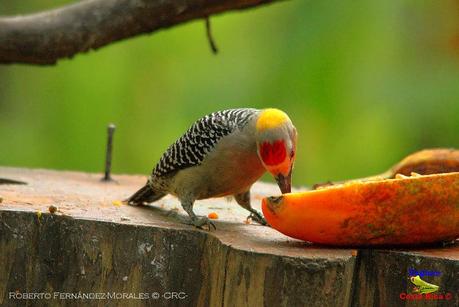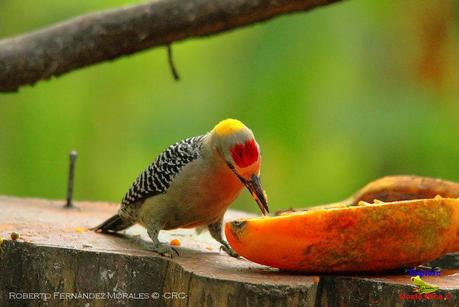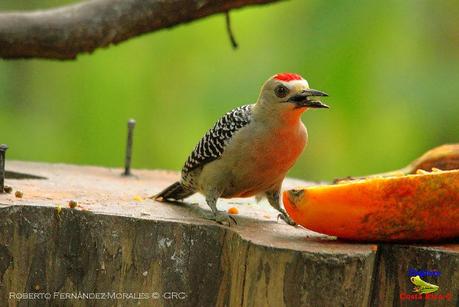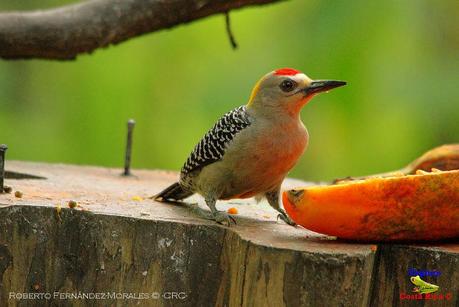 Espatulilla común -Common tody Flycatcher-
(Todorostrum cinereum)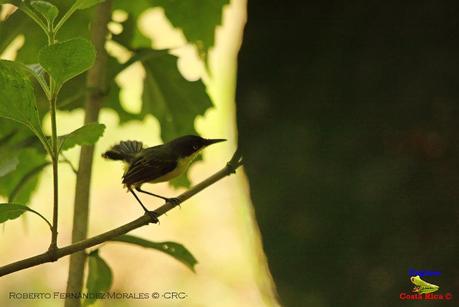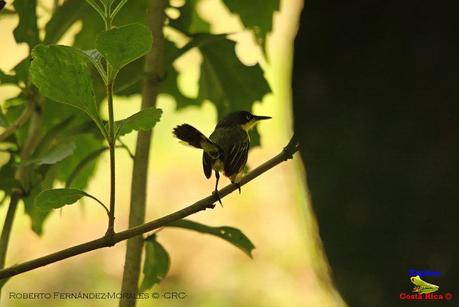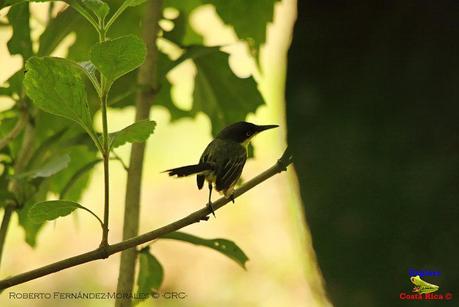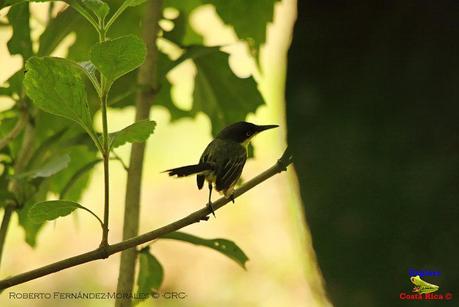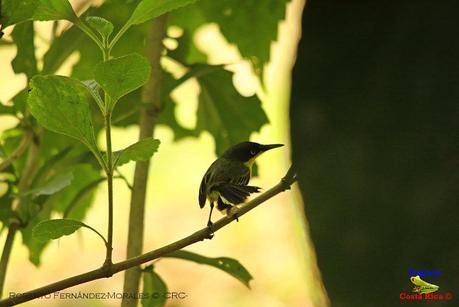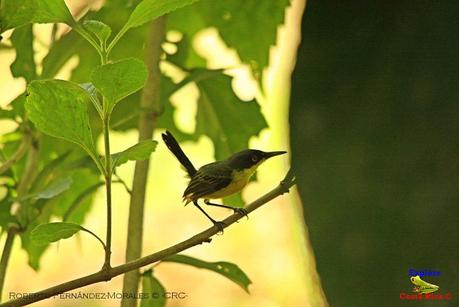 El siguiente video fue hecho con base a fotografías
(The following video was based on photographs)
Eufonia olivácea (Agüío)–Olive backed Euphonia-
(Euphonia gouldi)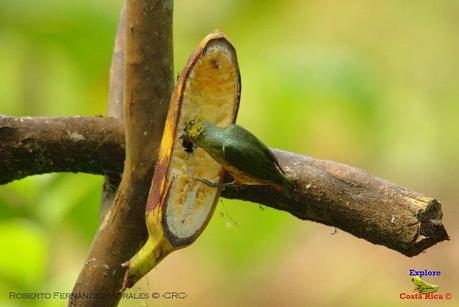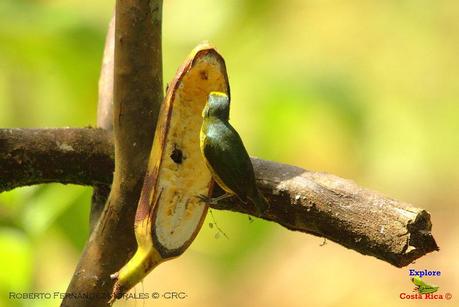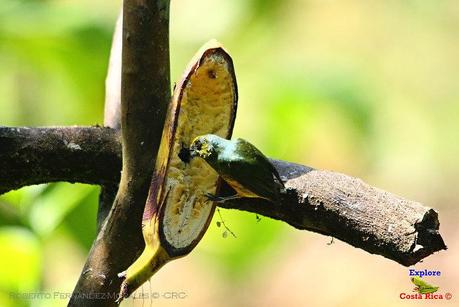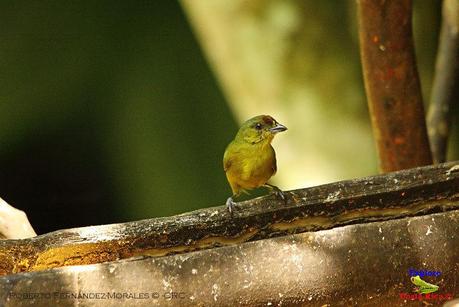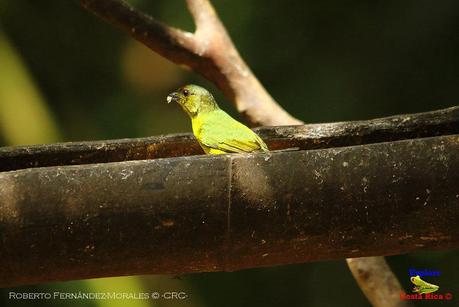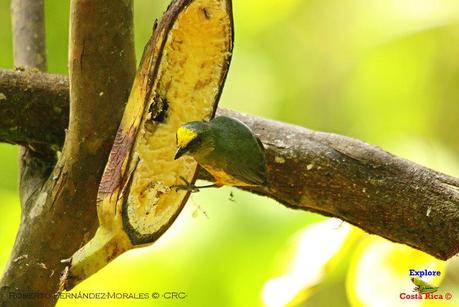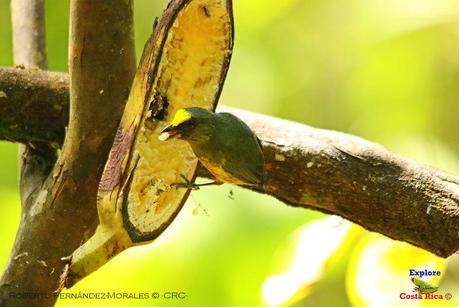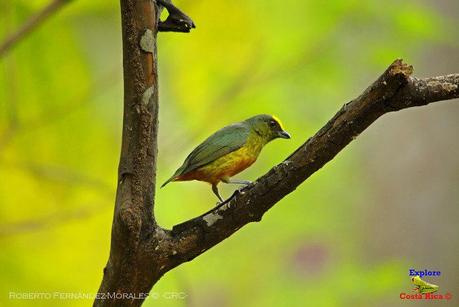 Mielero patirrojo -Red legged Honeycreeper-
(Cyanerpes cyaneus)
Macho (Male)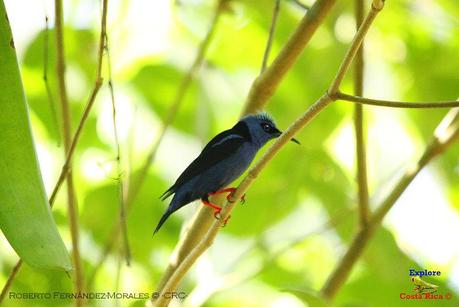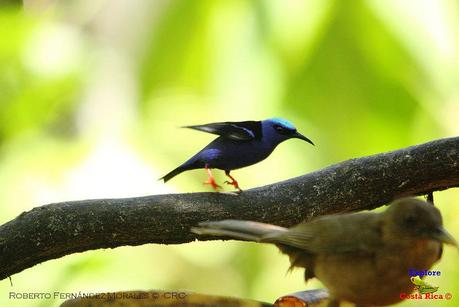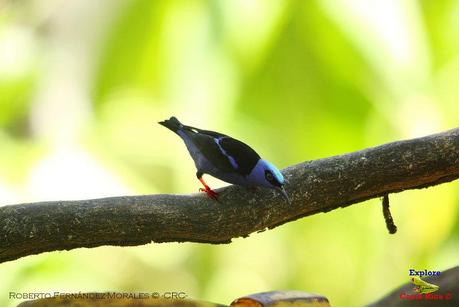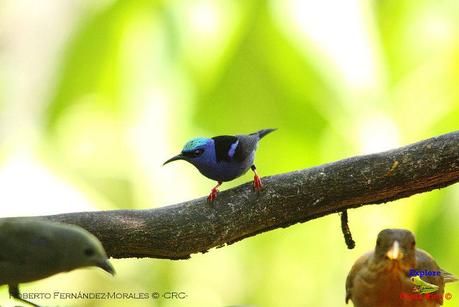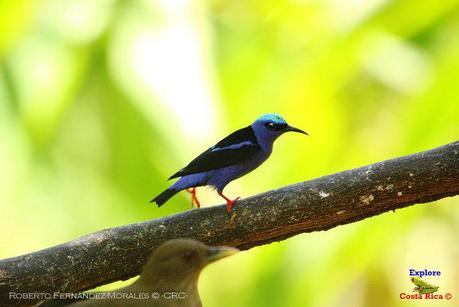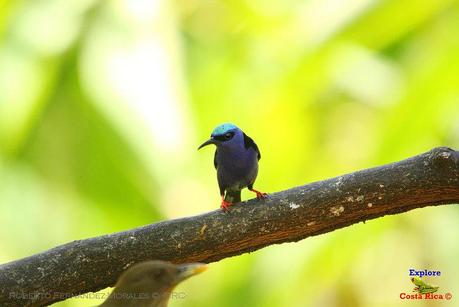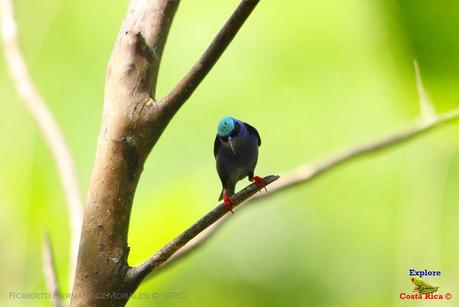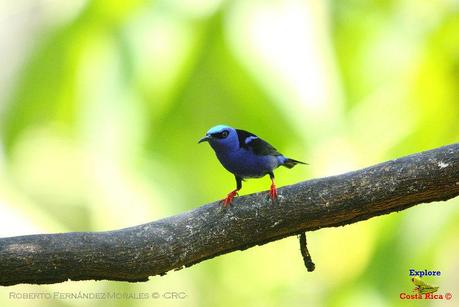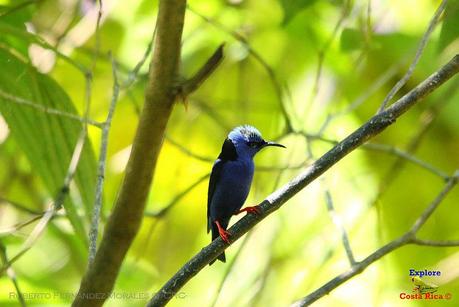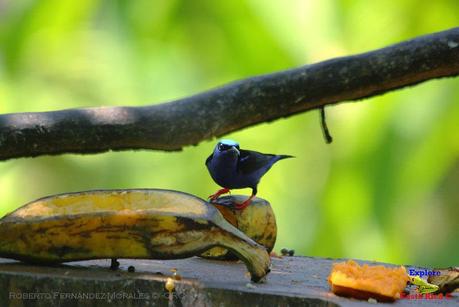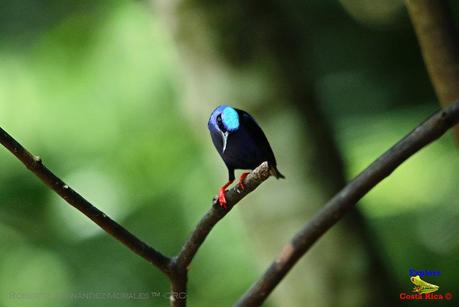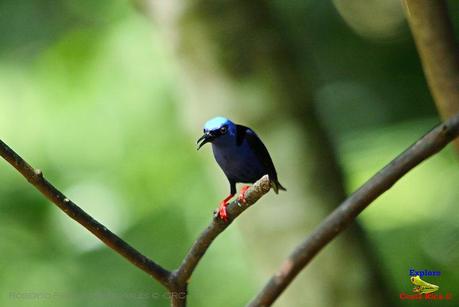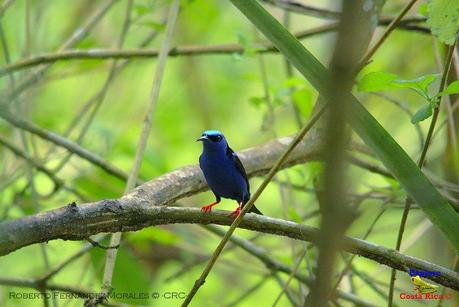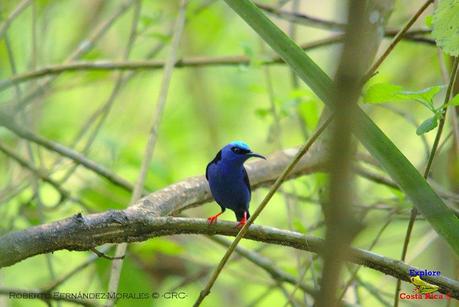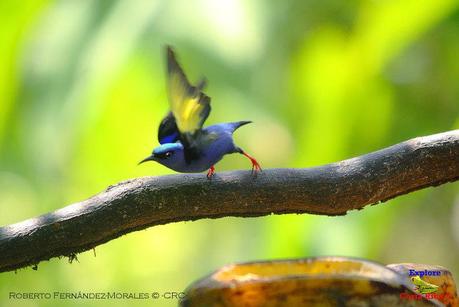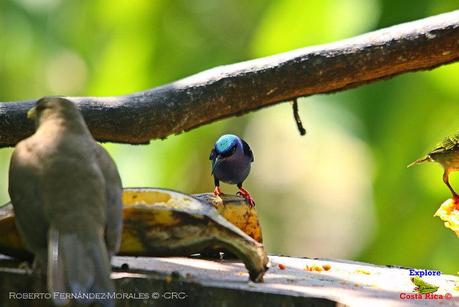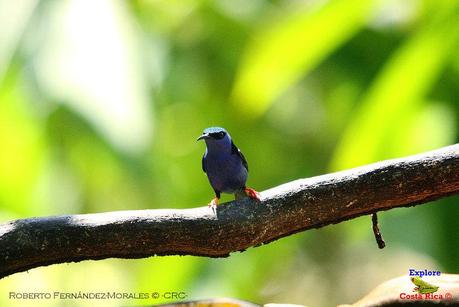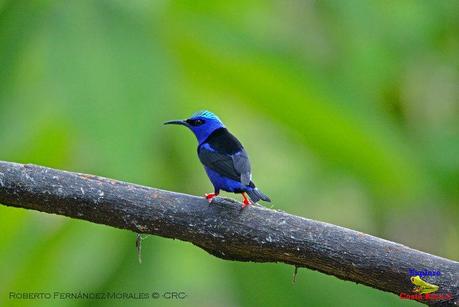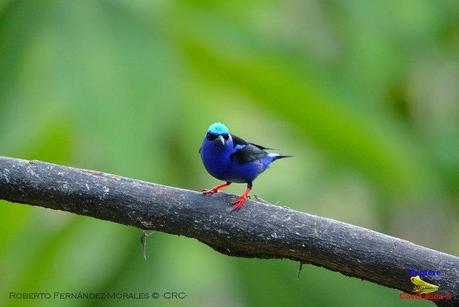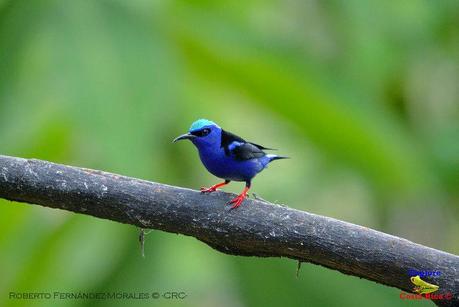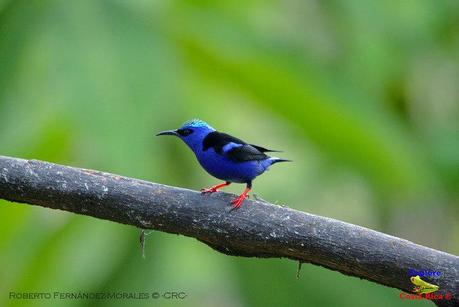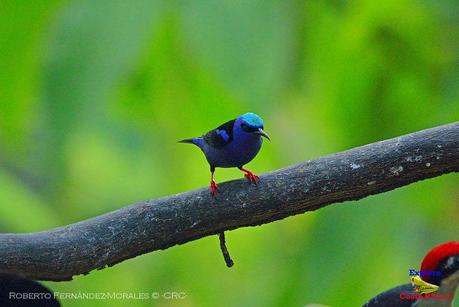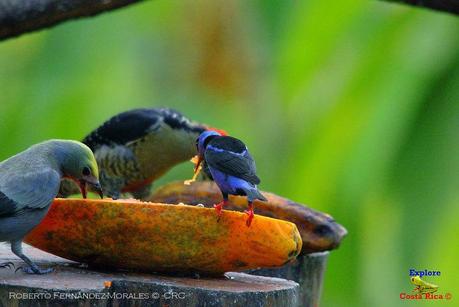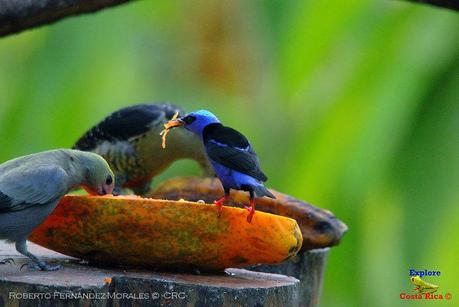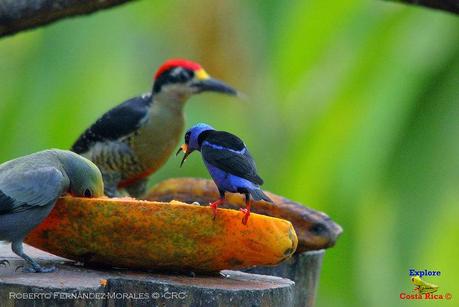 Hembra (Female)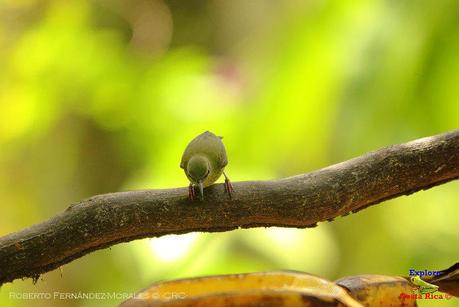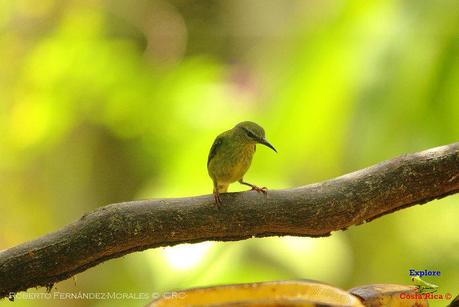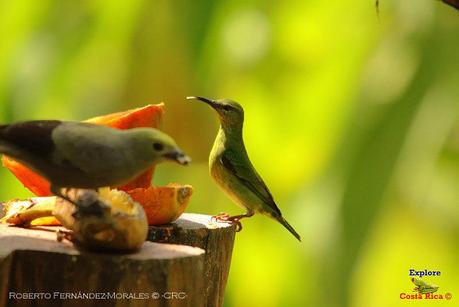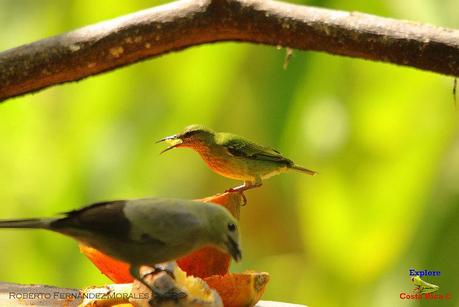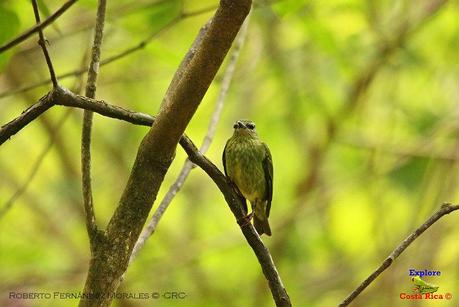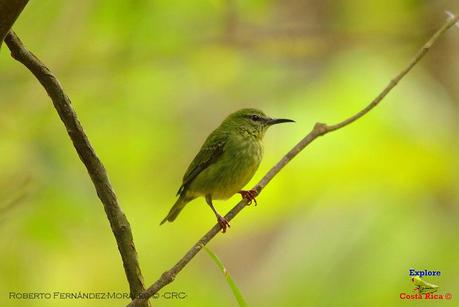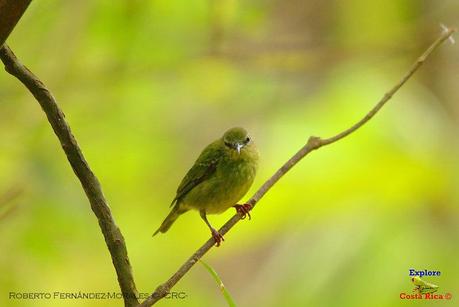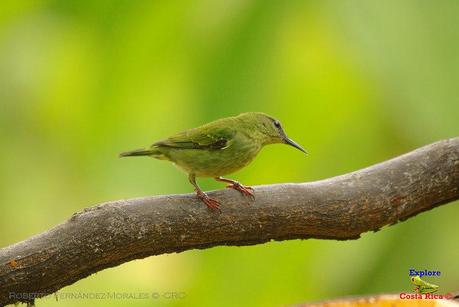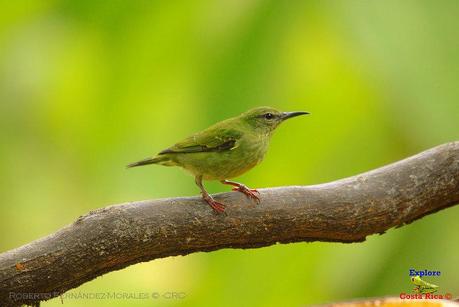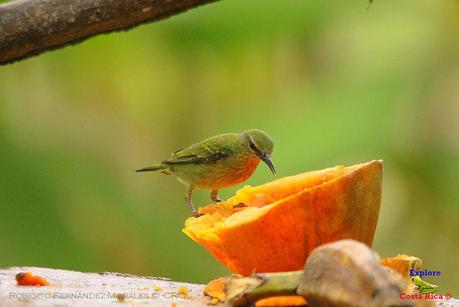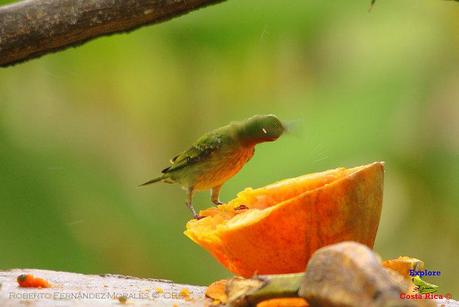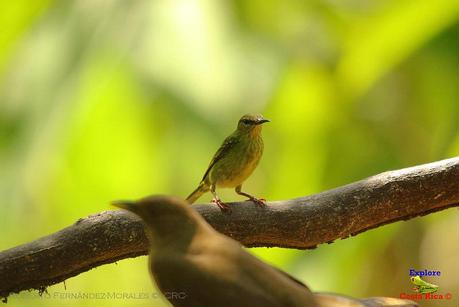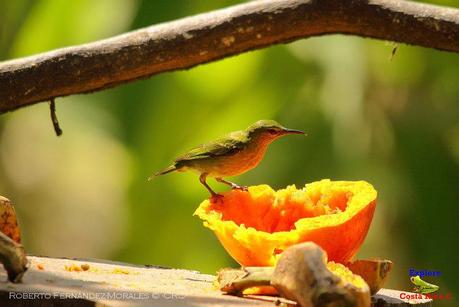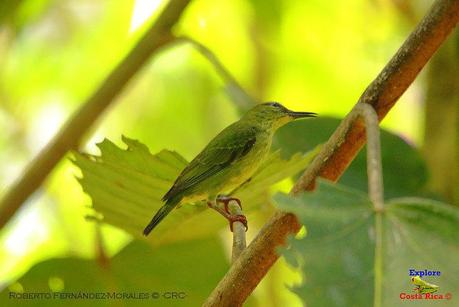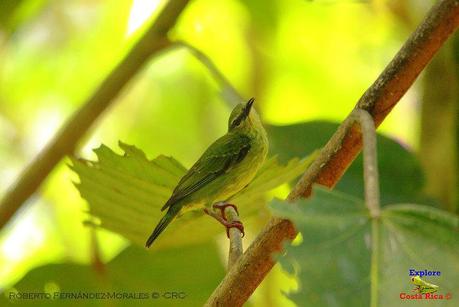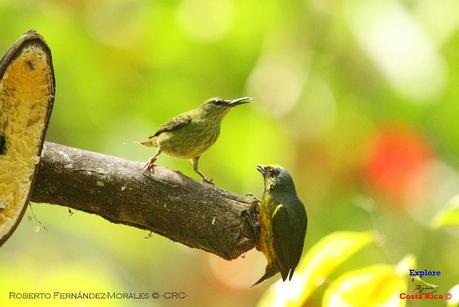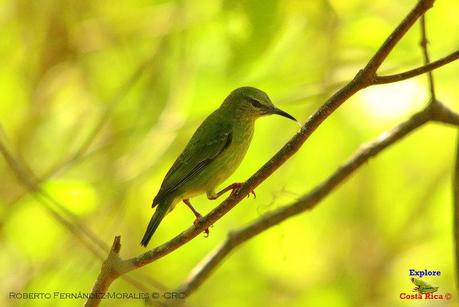 Mielero verde (Rey de trepadores) -Green Honeycreeper-
(Chlorophanes spiza)
Macho (Male)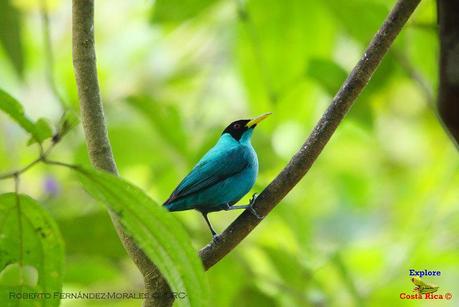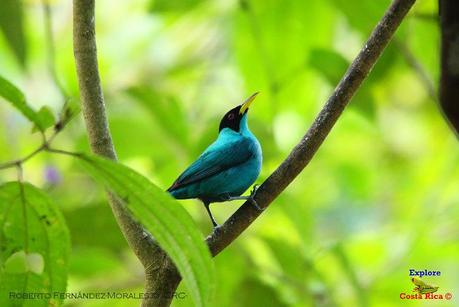 Hembra (Female)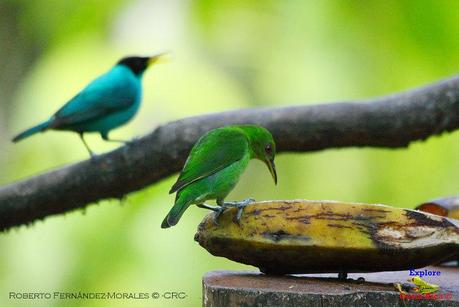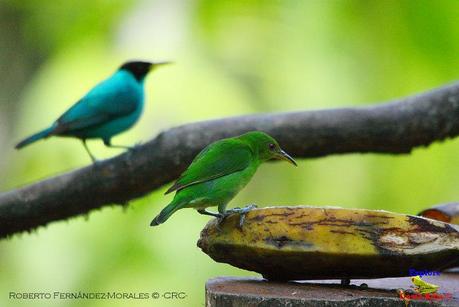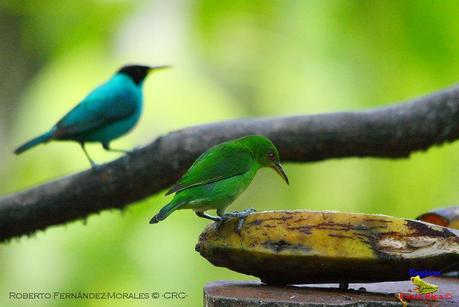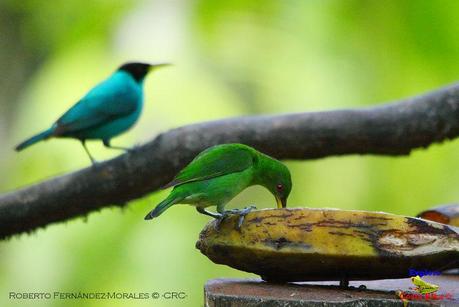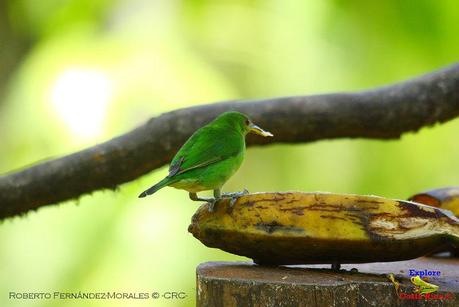 Oropéndola de Montezuma –Montezuma Oropendola-
(Psarocolius montezuma)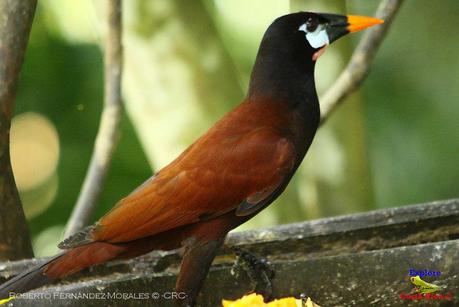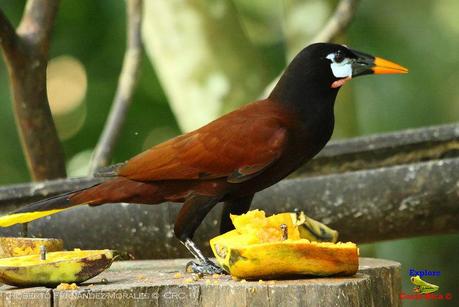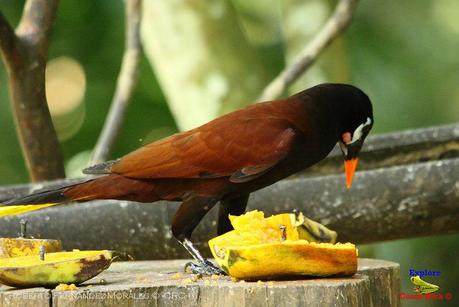 Paloma aliblanca (Paloma ala blanca) –White winged dove-
(Zenaida asiatica)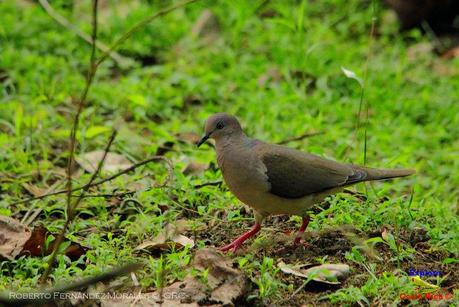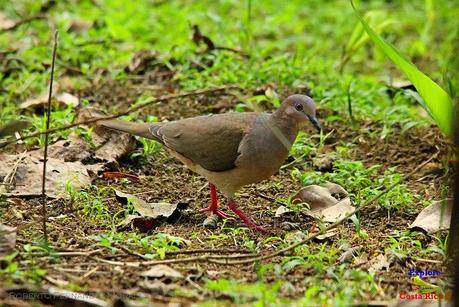 Reinita mielera -Bananaquit-
(Coereba flaveola)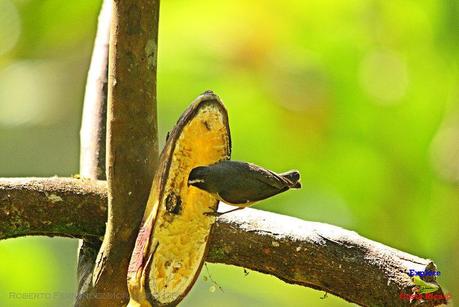 Reinita verdilla -Tennessee Warbler-
(Vermivora peregrina)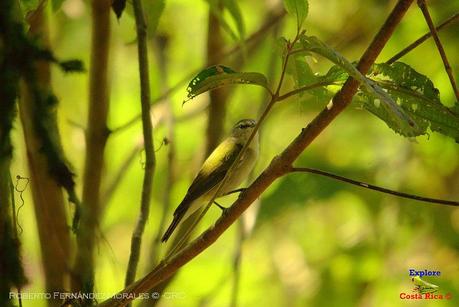 Saltador gorgianteado (Sinsonte verde) -Buff throated Saltator-
(Saltator maximus)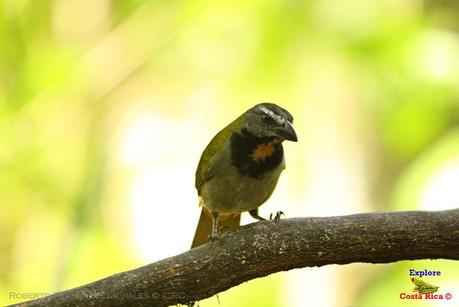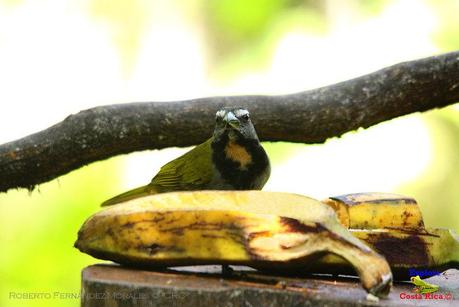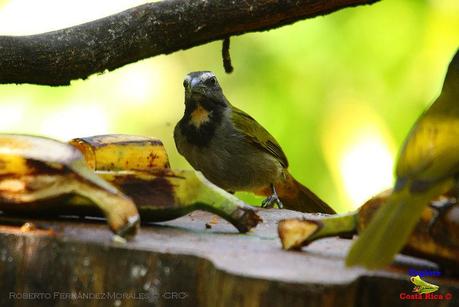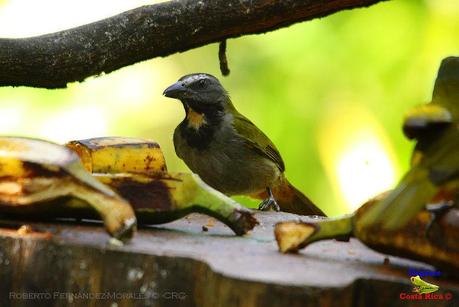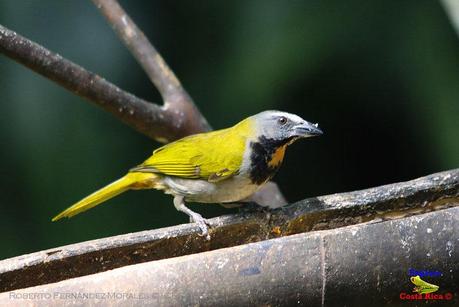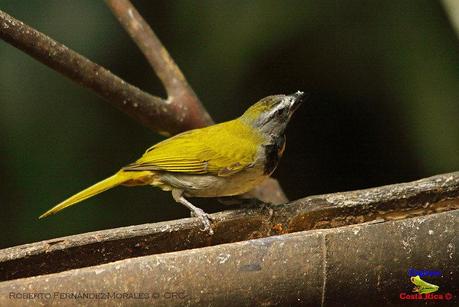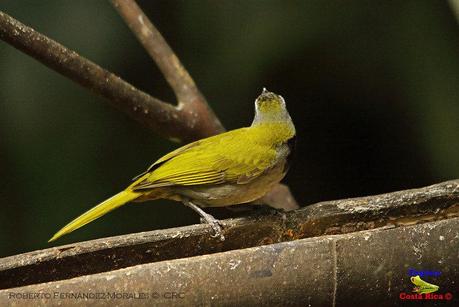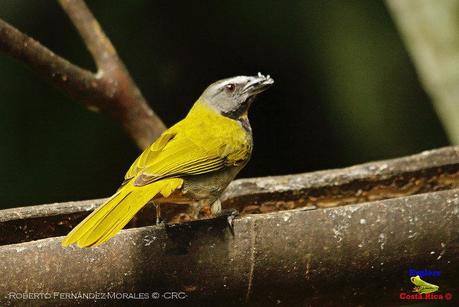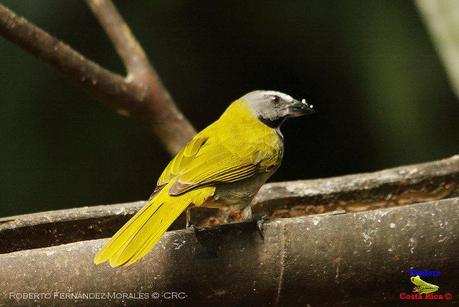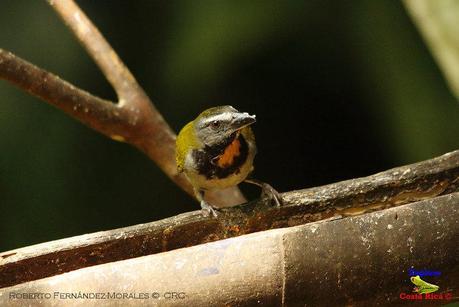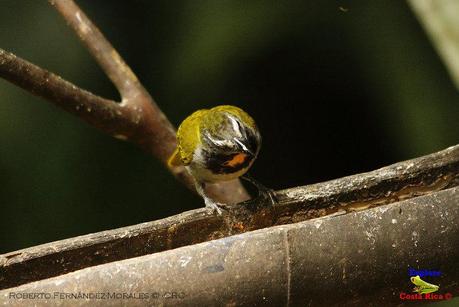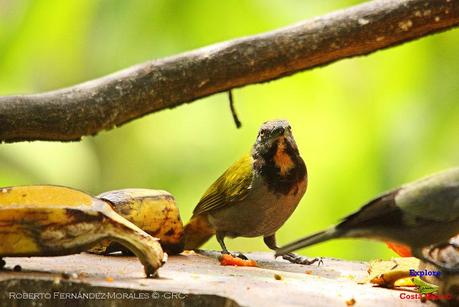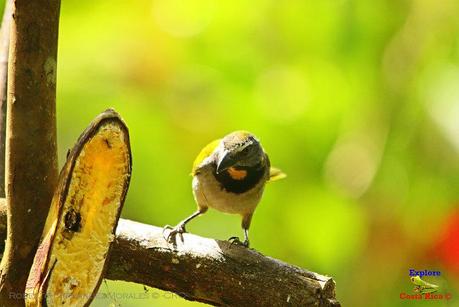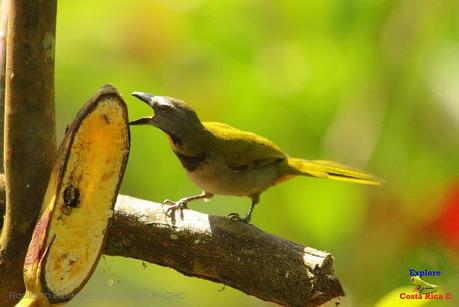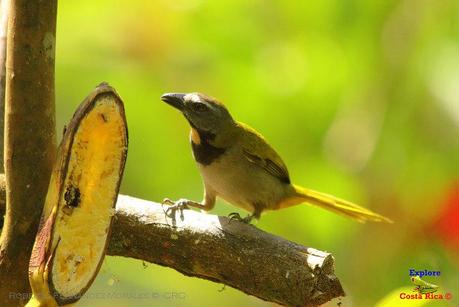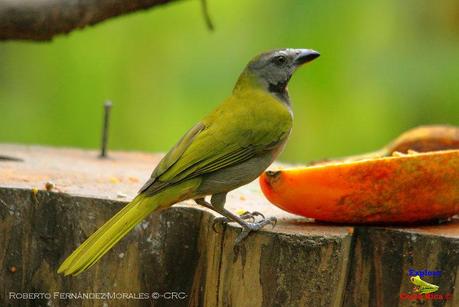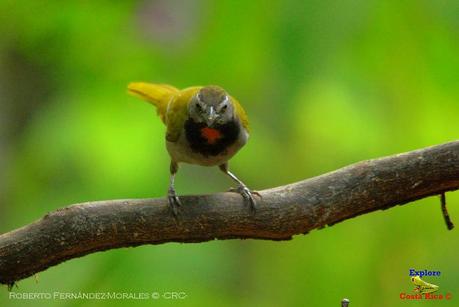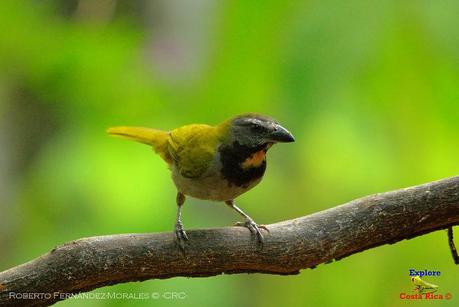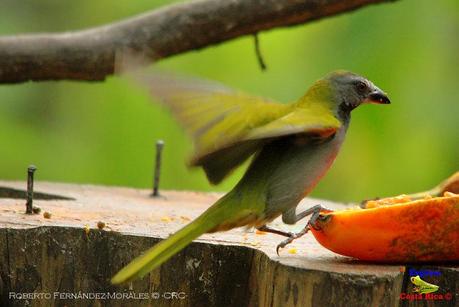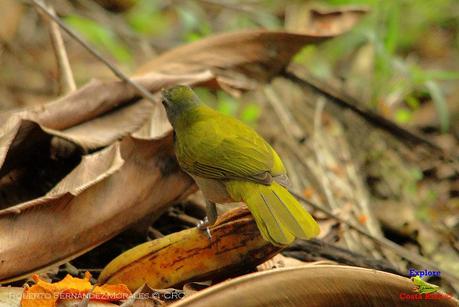 Tangara azuleja (Viuda) –Blue gray Tanager-
(Thraupis episcopus)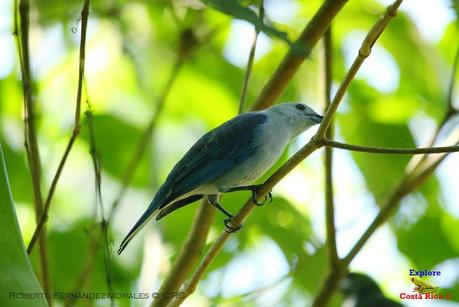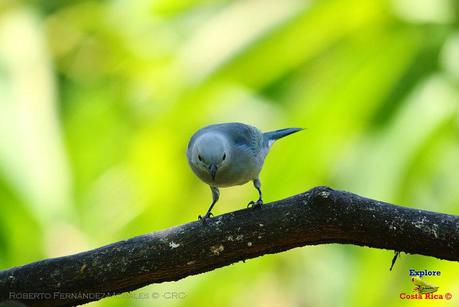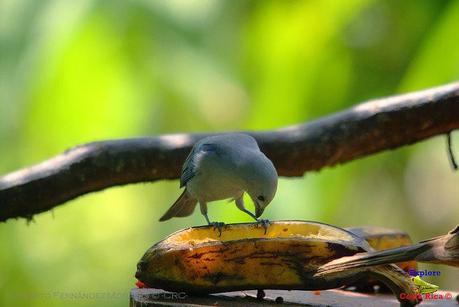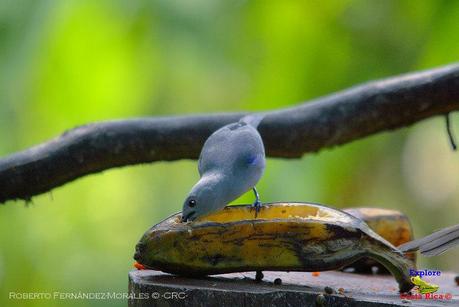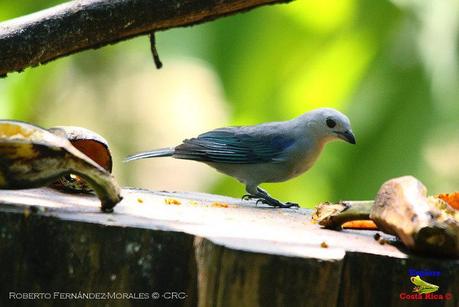 Tangara capuchidorada (Siete colores o Mariposa) –Golden hooded Tanager-
(Tangara larvata)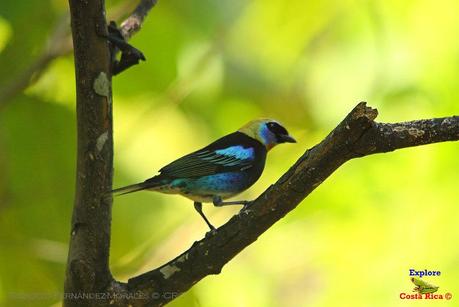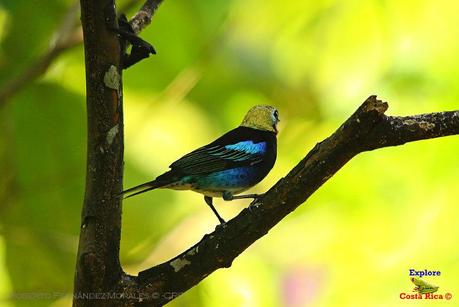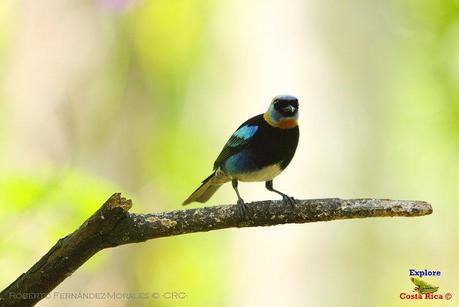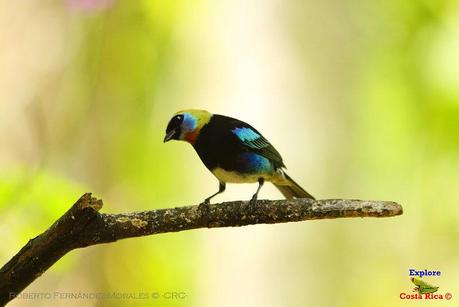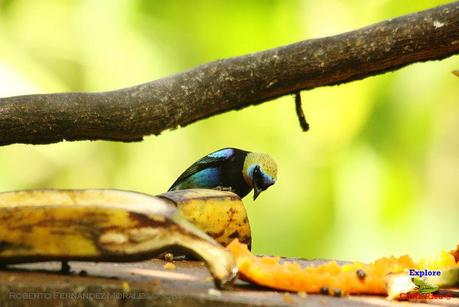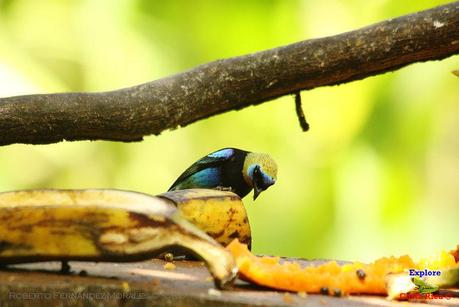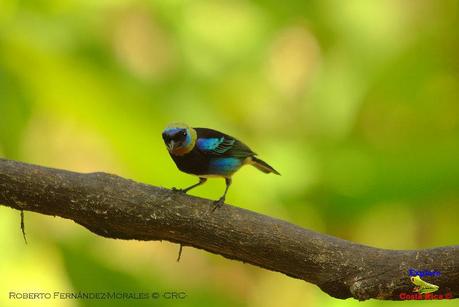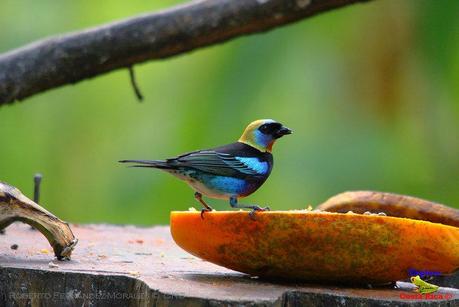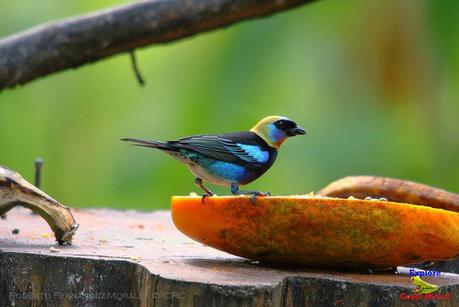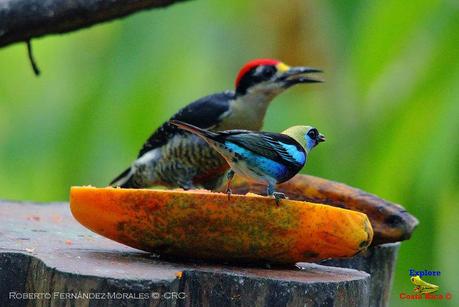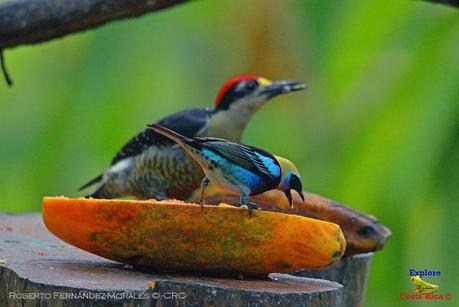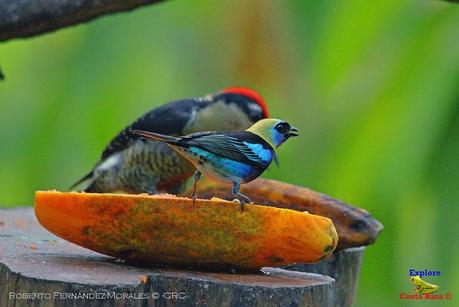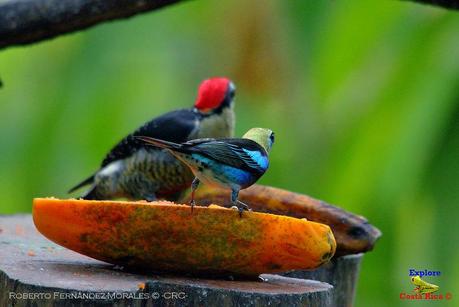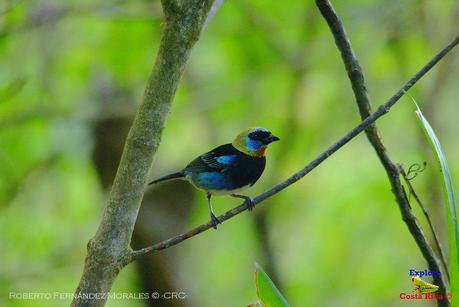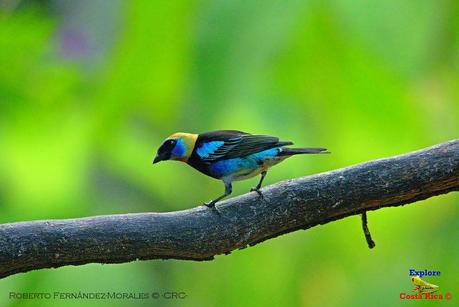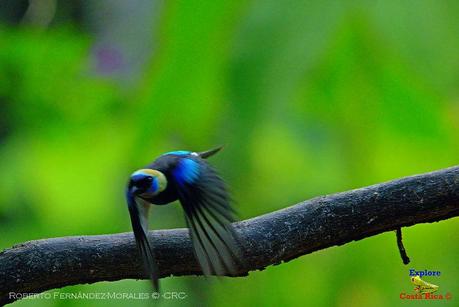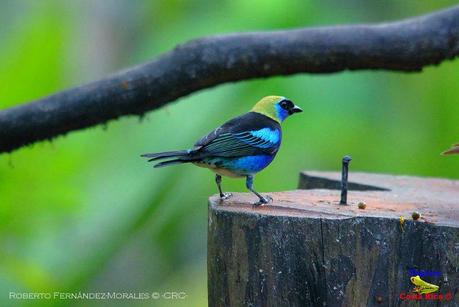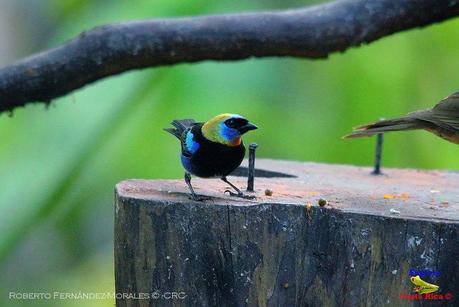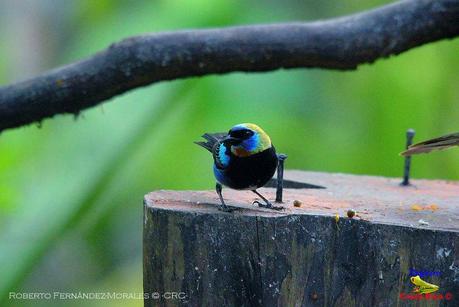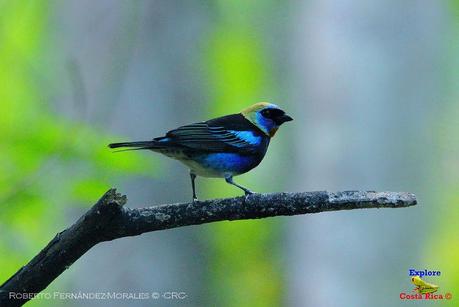 Tangara lomiescarlata (Sangre de toro) -Passerinis Tanager-
(Ramphocelus passerini)
Macho (Male)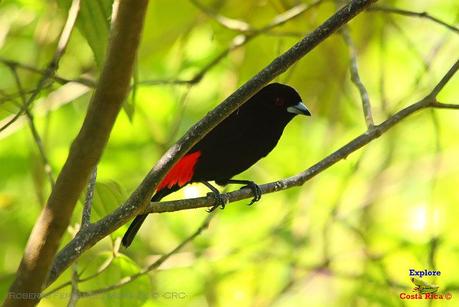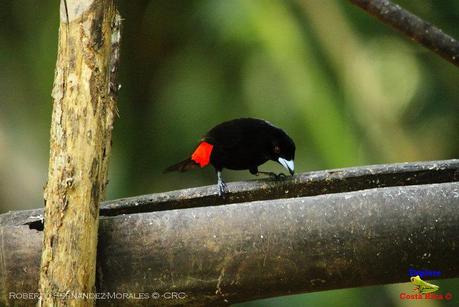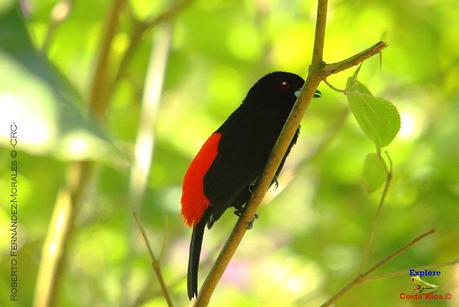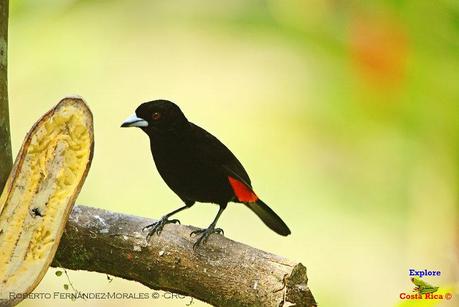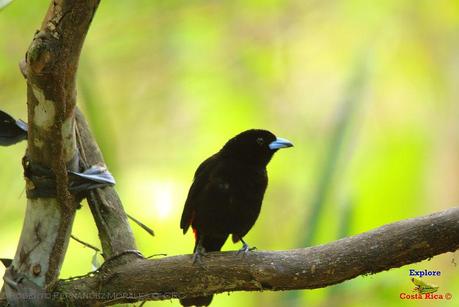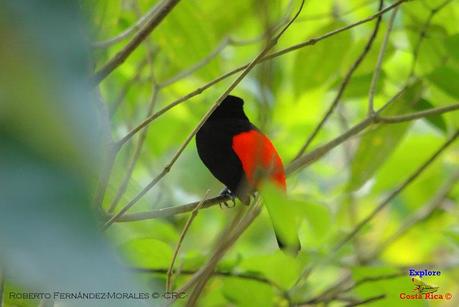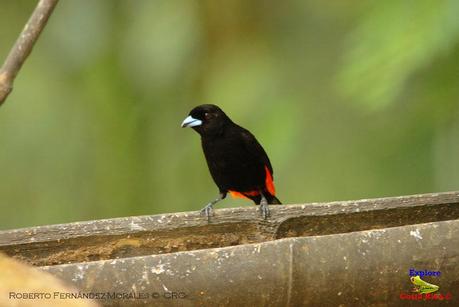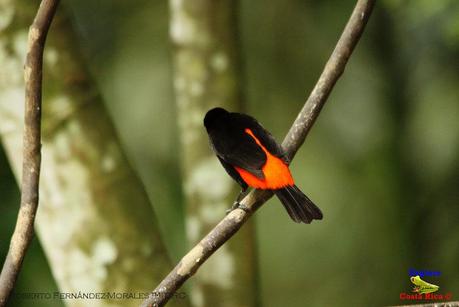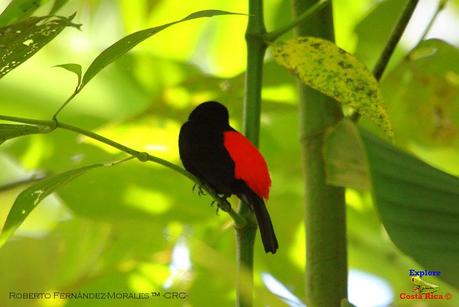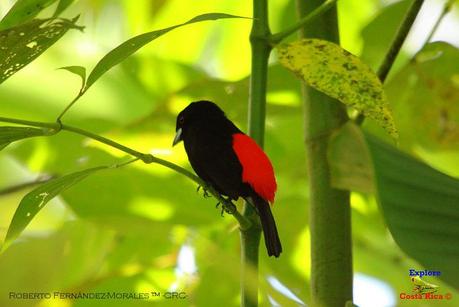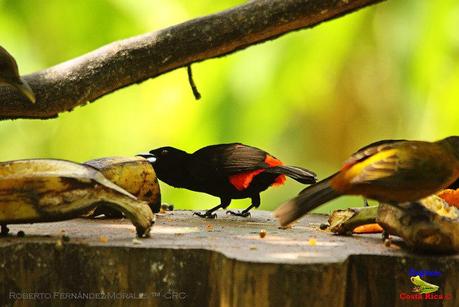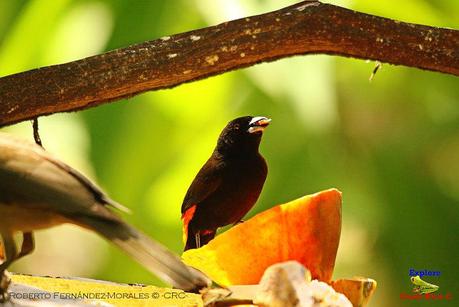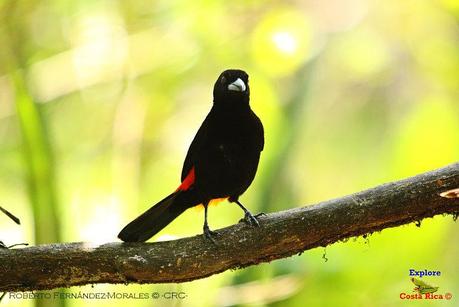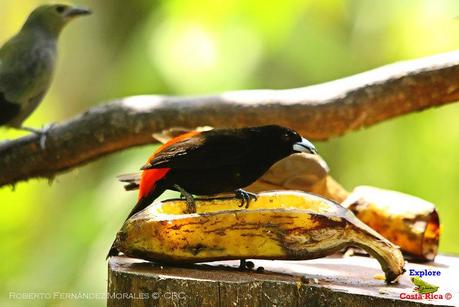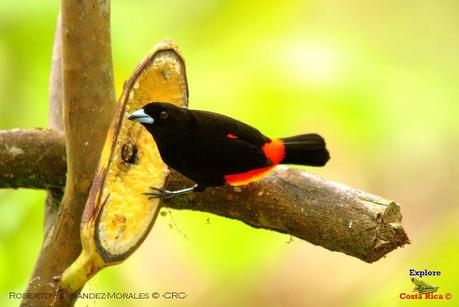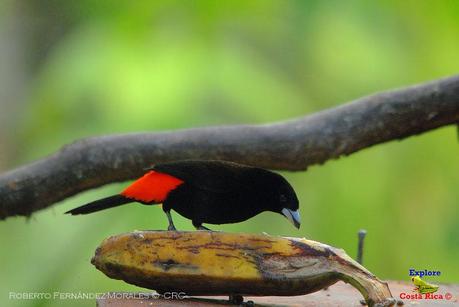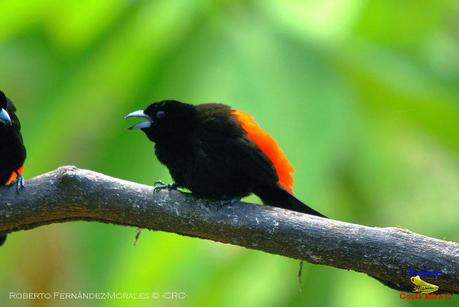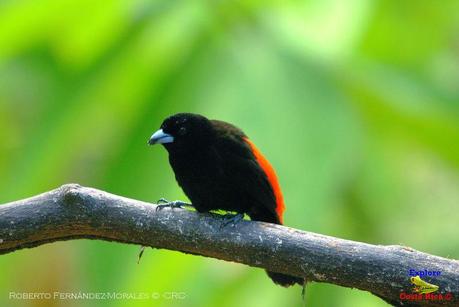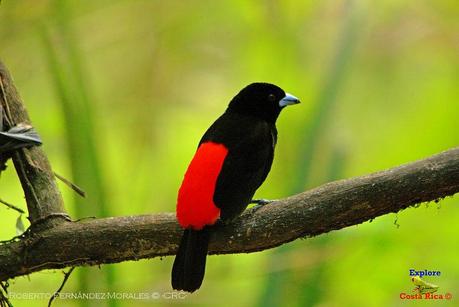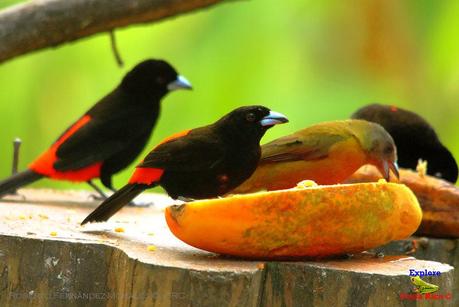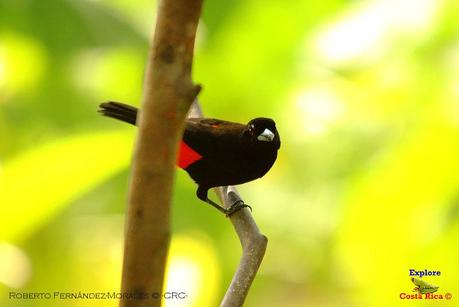 Hembra (Female)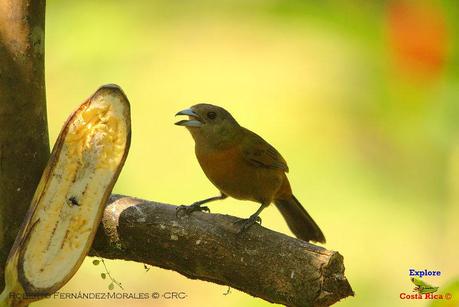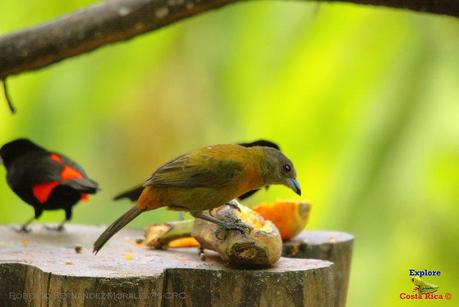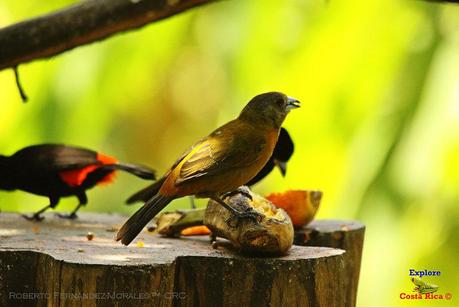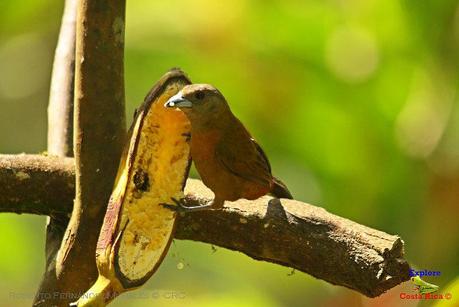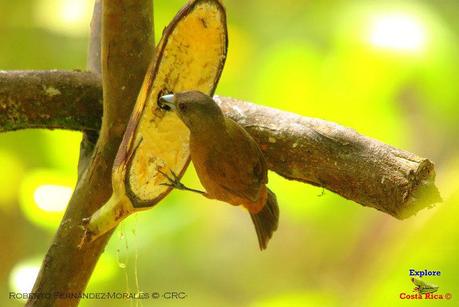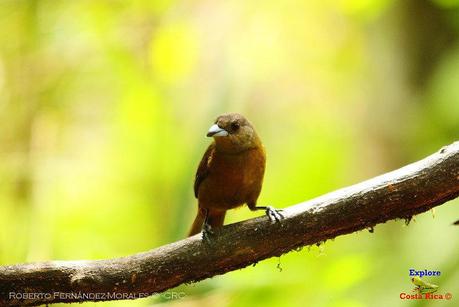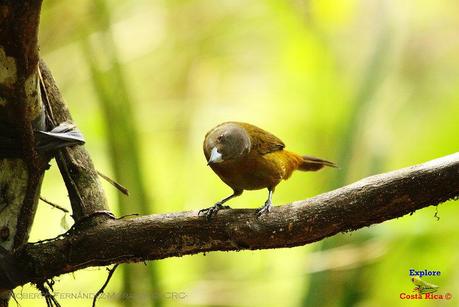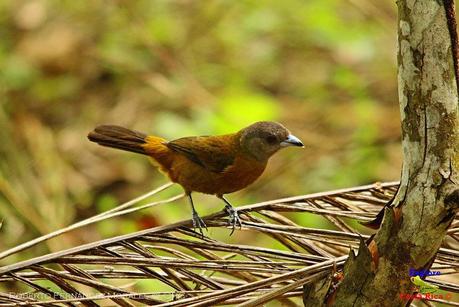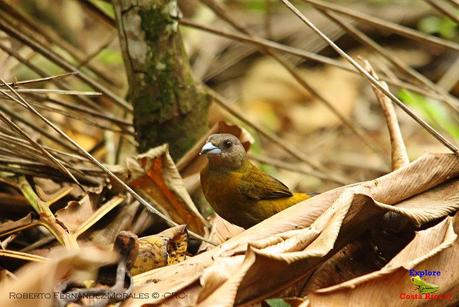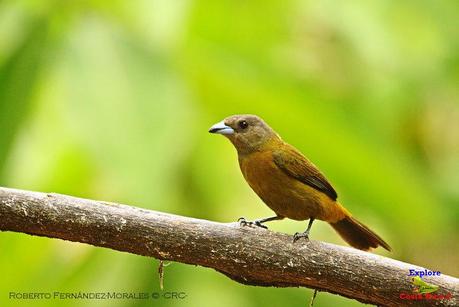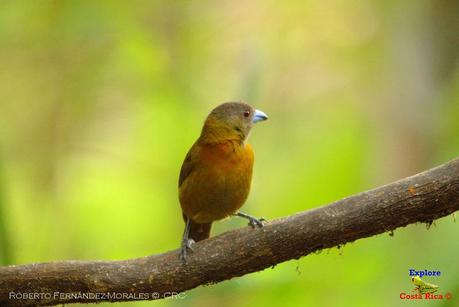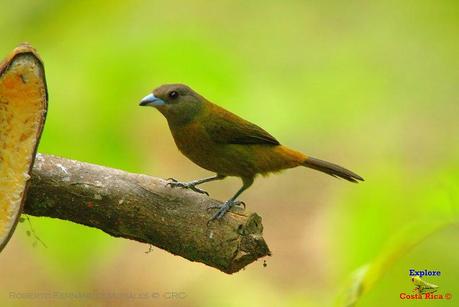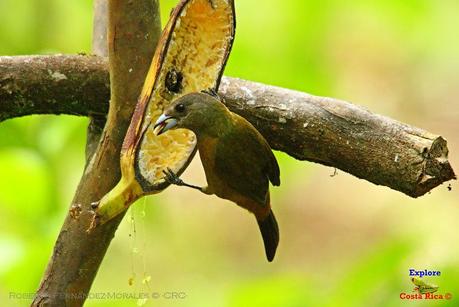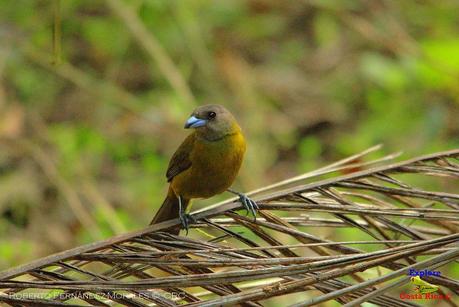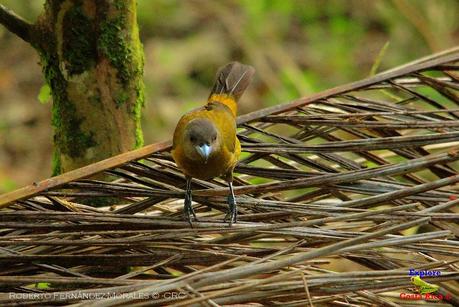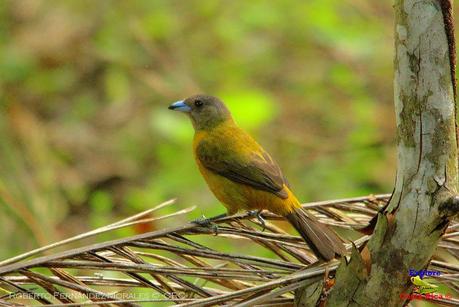 Tangara palmera –Palm Tanager-
(Thraupis palmarum)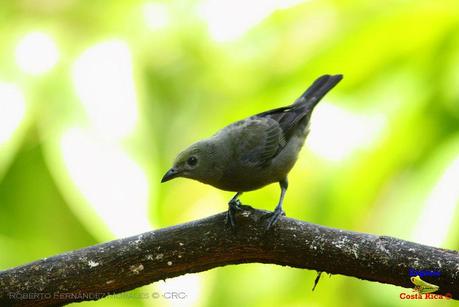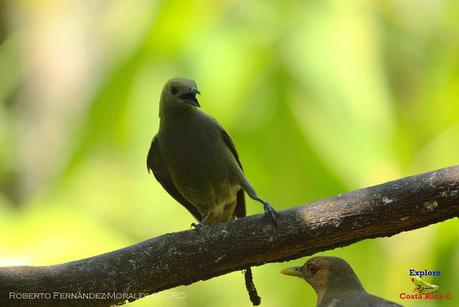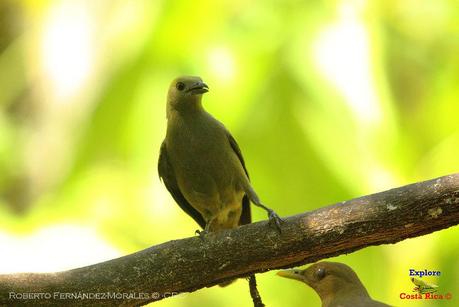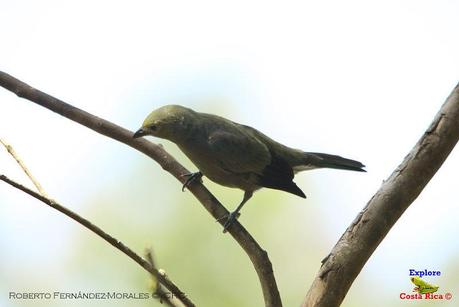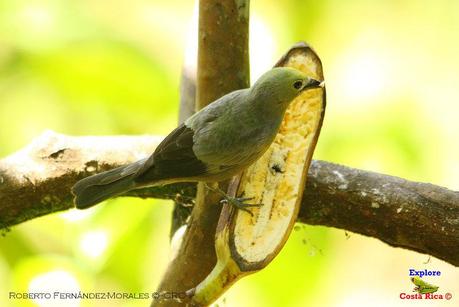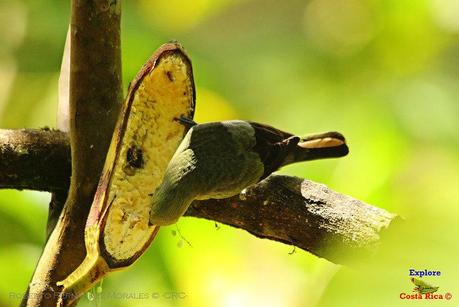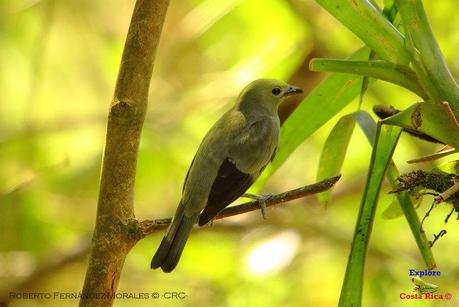 Trepador gorgianteado -Cocoa Woodcreeper-
(Xiphorhynchus susurrans)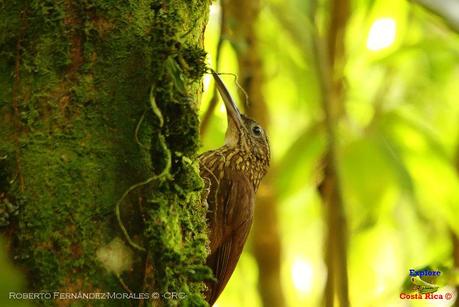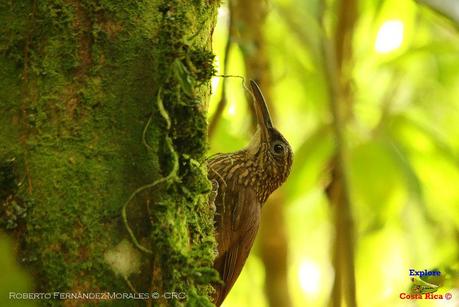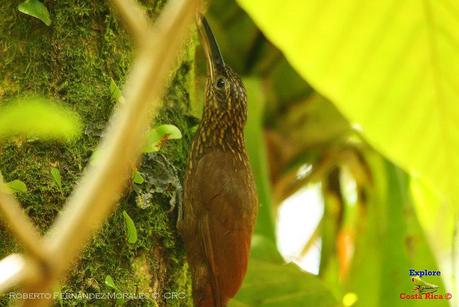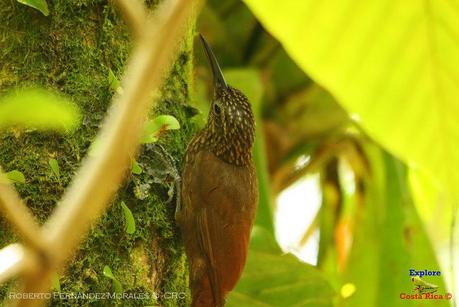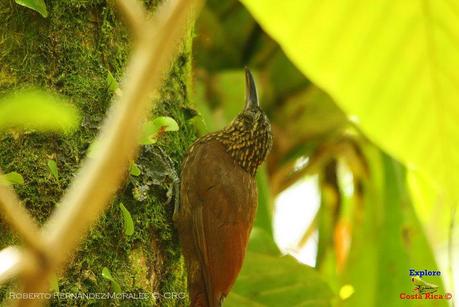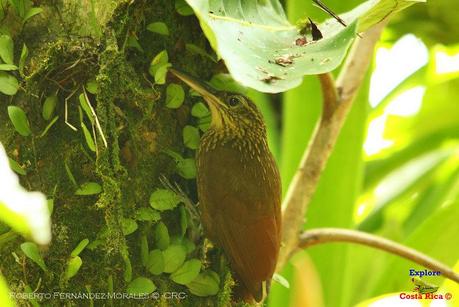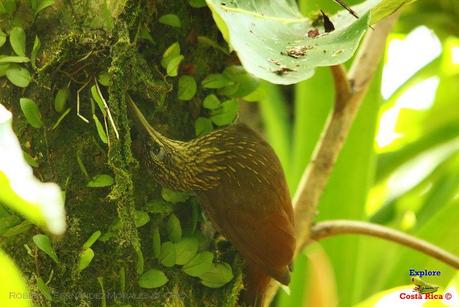 Tucancillo collarejo (Cusingo, Tití o Félix) –Collared Aracari-
(Pteroglossus torquatus)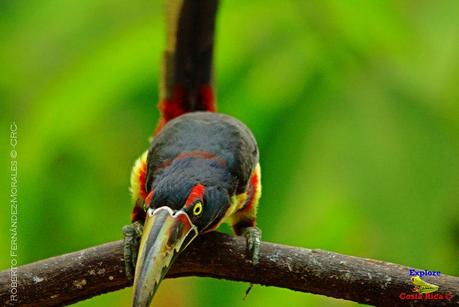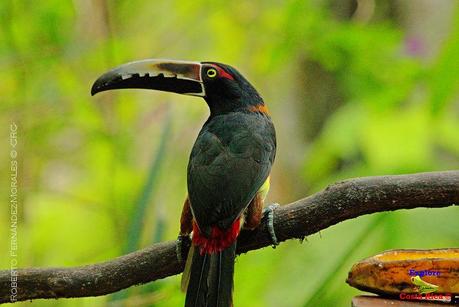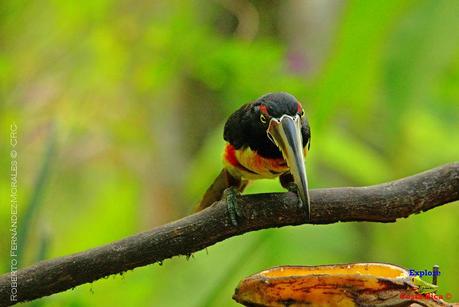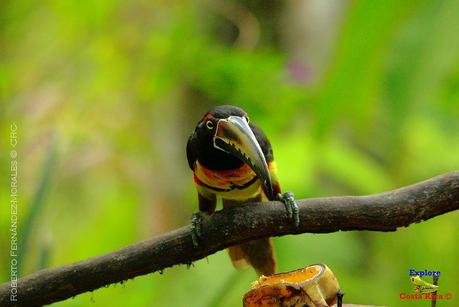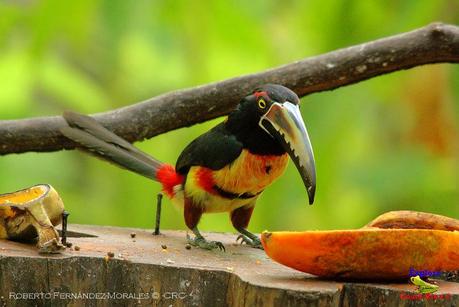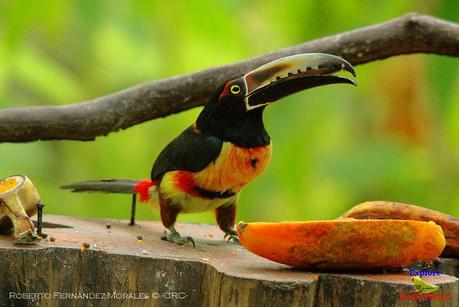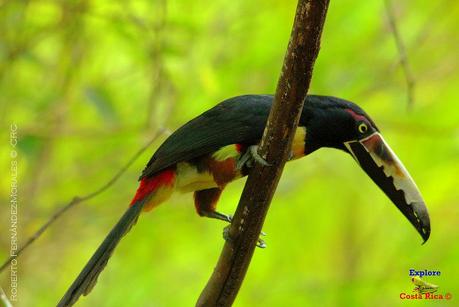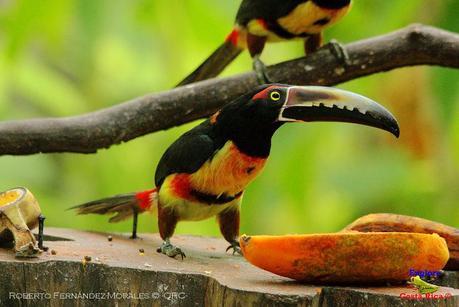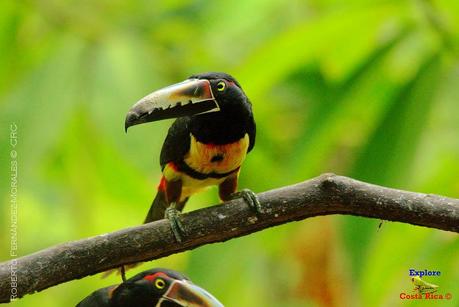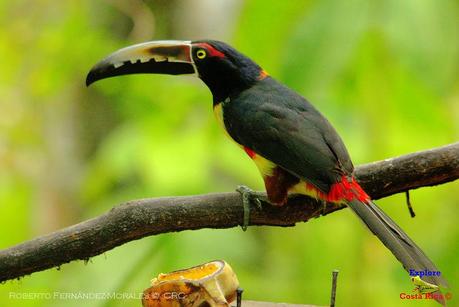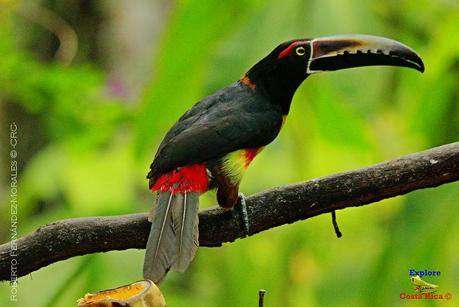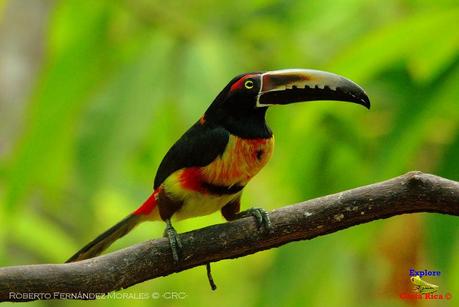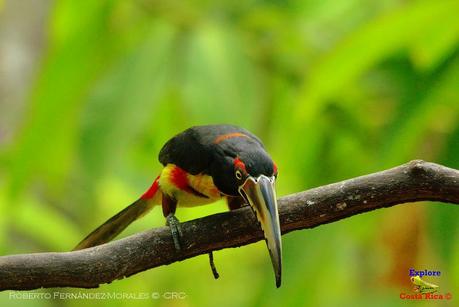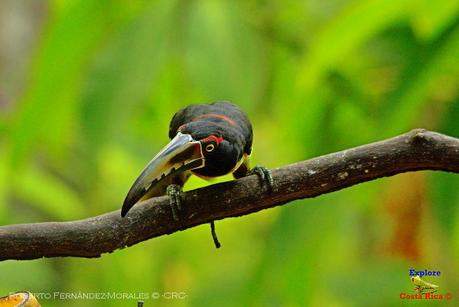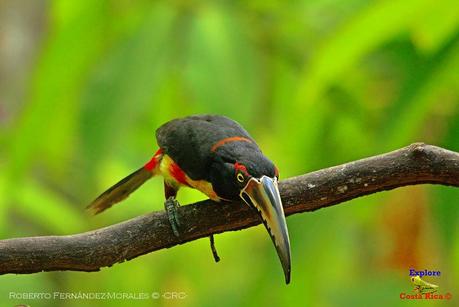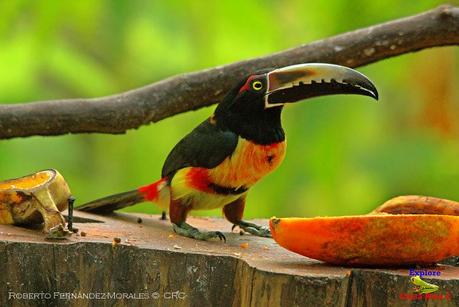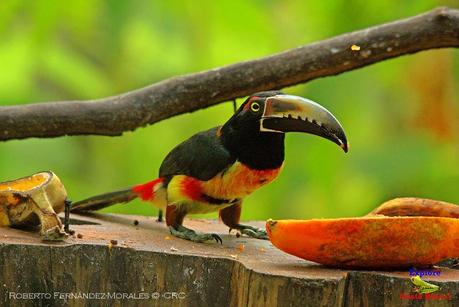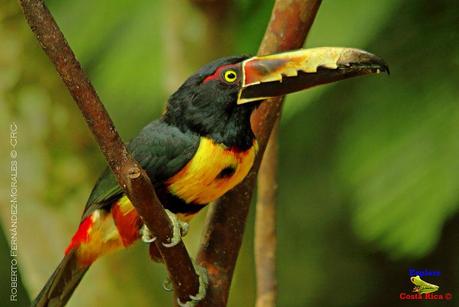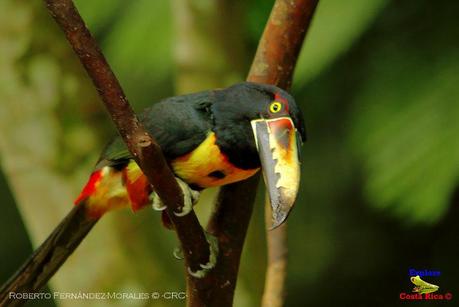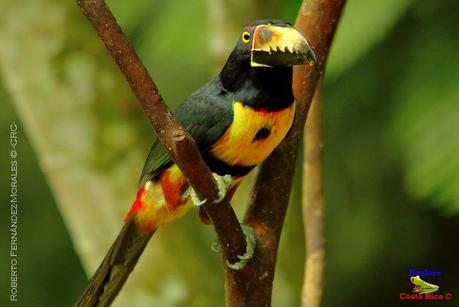 Yigüirro (Mirlo pardo) –Clay colored Robin-
(Turdus grayi)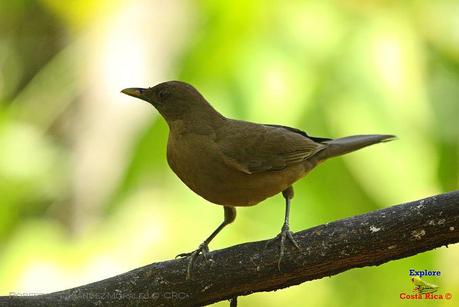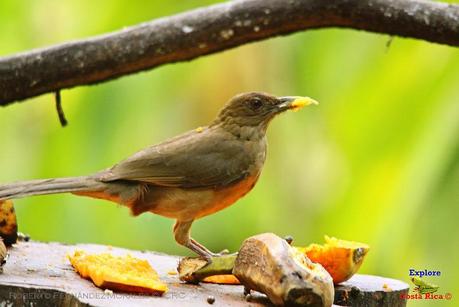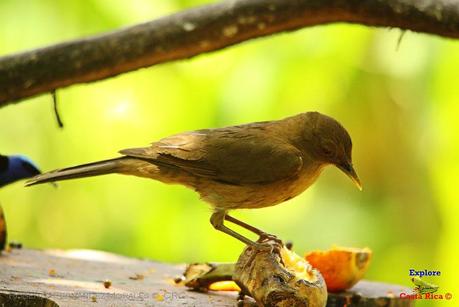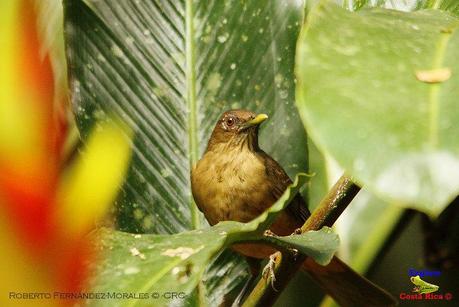 Más fotografías en Flickr -Explore Costa Rica-.(More photographs on Flickr -Explore Costa Rica-.)


Próxima actualización: 1 de diciembre del 2014

Next update: December 1st, 2014


Conozca y cuide a Costa Rica. Es de todos nosotros!!(Get to know and take care of Costa Rica. It belongs to all of us!!)