Especial Libros


Esta vez dedico un post a la literatura de la moda.
La Editorial de Taschen es una de las tantas que apuestan a la moda y lo hacen de la mano de grandes autores que escriben y relatan la historia de diseñadores.
Veamos algunas de sus últimas publicaciones:
Issue Books

This time I dedicate a post to Fashion's literature.




Taschen Publishing is one of many who bet on fashion and they do the work of great authors who write and tell the story of designers.

Here are some of their latest releases:


Pucci, la marca pionera en moda italiana



El príncipe de las impresiones, su visión y legado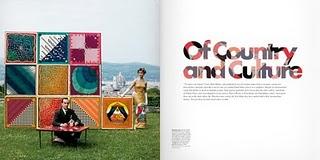 Emilio Pucci (1914-1992) tenía una pasión por las mujeres, un sentido visionario de estilo, y un ojo para el color y el diseño. Con estos talentos creó una casa de moda como ninguna otra. Desde principios de los años 50 en su boutique que esta en la isla de Capri se atienden a ricos sofisticados, herederas y estrellas de cine que van a comprar sus "pantalones Capri" y pañuelos de seda. A finales de la década, Jacqueline Kennedy y Marilyn Monroe usaban sus vestidos, y para mediados de los años 60 la etiqueta era sinónimo de un estilo de vida dorada en un jetset internacional. Hoy en día, la casa sigue siendo tan vibrante como siempre-Victoria Beckham, Elizabeth Hurley, y Kylie Minogue son adherentes-y recientemente esta casa celebró su 60 aniversario.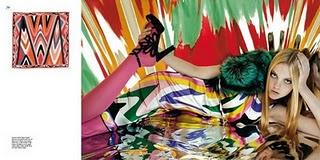 Es la historia de su evolución: cómo una empresa familiar creció de una pequeña tienda a una marca internacional con tiendas en todo el mundo. Es una historia de innovación: Pucci era una de las primeras marcas en exhibir un logotipo y pionero de la diversificación en el espacio interior, ropa deportiva y accesorios. Introdujo telas de movimiento libre, ligera, impresiones pop art, y una nueva paleta de colores en la ropa de la mujer.
Edición limitada de 10.000 copias, con fotografías, dibujos y fotos naturales de la Fundación Emilio Pucci, este tomo XL capta la elegancia impresionante y el drama de una marca única.
Pucci, the pioneering Italian fashion brand


The prince of prints, his vision and legacy



Emilio Pucci (1914-1992) had a passion for women, a visionary sense of style, and an eye for color and design. With these talents he created a fashion house unlike any other. By the early '50s his boutique on the isle of Capri was catering to wealthy sophisticates, heiresses and movie stars buying his "Capri pants", silk scarves and lightweight separates. By the end of the decade, Jacqueline Kennedy and Marilyn Monroe were wearing his dresses, and by the mid-60s the label was synonymous with the gilded lifestyle of an international jetset. Today, the house remains as vibrant as ever–Victoria Beckham, Elizabeth Hurley, and Kylie Minogue are adherents–and recently celebrated its 60th anniversary.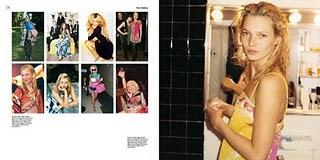 It is a story of evolution: how a family company grew from one tiny store to an international brand with 50 boutiques worldwide (and a presence in 300 more). And finally, it is a tale of innovation: Pucci was one of the first brands to bear a logo, and a pioneer of diversification into interiors, athletic wear and accessories. It introduced free-moving, lightweight fabrics, pop art prints, and a new color palette into womenswear, and constantly pushed fabric and printing technologies.
Limited edition of 10,000 copies, including photographs, drawings and natural photos Foundation Emilio Pucci, this took XL captures impressive elegance and drama of a single brand.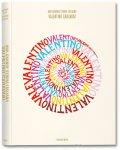 Valentino - Una épica italiana Grand
Valentino Garavani: la marca más importante de alta costura italiana
Durante casi medio siglo Valentino ha dominado la alta costura italiana, vistiendo a las mujeres más ricas y más glamorosa del mundo. Unos pocos años después de abrir su casa de moda en Roma en 1959, Valentino podía contar con Elizabeth Taylor, Jackie Kennedy, Audrey Hepburn, entre sus más devotas seguidoras. A pesar de su retiro en 2007 poco ha cambiado, su marca sigue creciendo y prosperando, y es usada por celebridades como Gwyneth Paltrow y Jennifer Lopez. Valentino siempre ha diseñado uno vestidos magníficos, nunca vacilante de su estilo de la firma a pesar de las modas como el grunge, la deconstrucción y el minimalismo.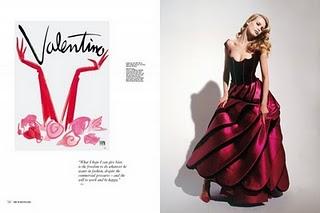 Este libro traza la ilustre carrera de Valentino a través de abundantes imágenes, incluidos los dibujos, publicidad, retratos y fotografías documentales. Presentado por orden cronológico, el material visual se acompaña de una amplia gama de periódicos y revistas sobre Valentino. Combinada, que proporcionan una visión en profundidad en él, su estilo de vida y su genio.
Valentino - A Grand Italian Epic


Valentino Garavani: the greatest name in Italian couture


For almost half a century Valentino dominated Italian haute couture, dressing the world's wealthiest and most glamorous women. Only a few years after opening his fashion house in Rome in 1959, Valentino could already count Elizabeth Taylor, Jackie Kennedy, and Audrey Hepburn among his devotees. Despite his retirement in 2007 little has changed; his brand continues to thrive and prosper, and is worn by celebrities like Gwyneth Paltrow and Jennifer Lopez. Valentino has always designed magnificent gowns, never wavering from his signature style despite fads like grunge, deconstruction, and minimalism.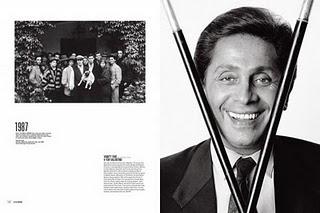 This book traces Valentino's illustrious career through copious images from his archives, including drawings, magazine editorial shoots, advertisements, portraits, and documentary photographs. Presented chronologically, the visual material is accompanied by a vast array of newspaper and magazine articles about Valentino throughout the years. Combined, they provide an in-depth look at the man, his lifestyle, and his genius.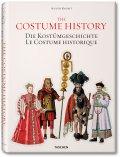 Racinet Auguste, La historia de la indumentaria
Publicado originalmente en Francia entre 1876 y 1888, Auguste Le costume historique de Racinet fue el estudio más amplio e inteligente de la ropa que haya sido publicada. Cubriendo la historia mundial del traje, el vestido y el estilo de la antigüedad hasta finales del siglo 19, el gran trabajo "consolidado" en 1888 en 6 volúmenes que contienen cerca de 500 placas-sigue siendo, hasta hoy, completamente única en su alcance y detalles.
Auguste Racinet, The Costume History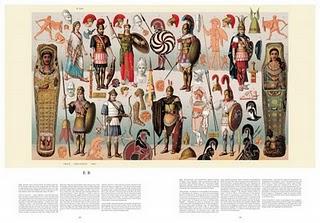 Originally published in France between 1876 and 1888, Auguste Racinet's Le Costume historique was the most wide-ranging and intelligent study of clothing ever published. Covering the world history of costume, dress, and style from antiquity through the end of the 19th century, the great work—"consolidated" in 1888 into 6 volumes containing nearly 500 plates—remains, to this day, completely unique in its scope and detail.


.
También estan los famosos libros de Gustavo Gili

There are also Gustavo Gili's books


50 respuestas sobre la moda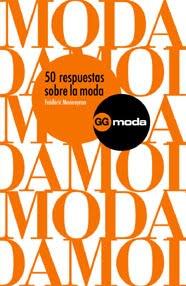 Aunque abundan los estudios sobre las modas en general, casi siempre se ha abordado con reticencia la que las resume a todas: la moda del vestir. Este libro propone una breve historia de la moda del vestir, surgida en el siglo XIX como concepto y fenómeno social occidental, y hace un balance por las principales interpretaciones sociológicas que vestido y moda han suscitado a lo largo de su historia.
50 Fashion's answers


Although there are many studies on trends in general, has almost always been approached with reluctance that sums it all: fashion dress. This book provides a brief history of fashion clothing, emerged in the nineteenth century as a Western concept and social phenomenon, and takes stock of the major sociological interpretations clothing and fashion have been raised over its history.


Historia de la moda.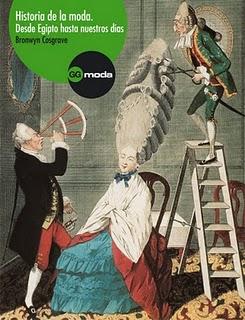 Desde Egipto hasta nuestros días
Trazar la historia de la moda equivale a trazar la historia de la civilización. De los schenti utilizados por los egipcios en el año 3000 a. de C. hasta el estilo sofisticado de un traje de Armani en la actualidad, la vestimenta ha estado estrechamente relacionada a lo largo de los siglos con una posición social, una profesión, una cultura o, simplemente, con el clima. Historia de la moda analiza el recorrido de cinco mil años del traje, desde sus prácticos inicios en Egipto hasta el imperio global en el que se ha convertido la industria de la moda en nuestro siglo.
Fashion history.
From Egypt to actually


Trace the history of fashion is equivalent to trace the history of civilization. Schenti used by the Egyptians in the year 3000 a. C. to the sophisticated style of an Armani suit today, clothing has been closely associated over the centuries with social status, profession, culture or simply the weather. Fashion history examines the journey of five thousand years of the suit, since the practice started in Egypt to the global empire which has turned the fashion industry in our century.


Moda
La Ropa define a las personas. La ropa de una persona, tanto si es un sari, kimono o traje de negocios, es una clave esencial de su cultura, clase, personalidad, o incluso la religión. El Kyoto Costume Institute reconoce la importancia de comprender sociológicamente la ropa, histórica y artísticamente. Fundada en 1978, el KCI alberga una de las colecciones del mundo de la ropa de la más amplia y ha comisariado numerosas exposiciones en todo el mundo. Con un énfasis en la ropa de las mujeres occidentales, el KCI ha acumulado una amplia gama de prendas históricas, ropa interior, zapatos y accesorios de moda que data del siglo 18 hasta nuestros días.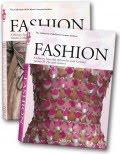 Fashion
Clothes define people. A person's clothing, whether it's a sari, kimono, or business suit, is an essential key to his or her culture, class, personality, or even religion. The Kyoto Costume Institute recognizes the importance of understanding clothing sociologically, historically, and artistically. Founded in 1978, the KCI holds one of the world's most extensive clothing collections and has curated many exhibitions worldwide. With an emphasis on Western women's clothing, the KCI has amassed a wide range of historical garments, underwear, shoes, and fashion accessories dating from the 18th century to the present day.
Moda de los años 50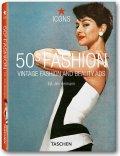 Rock 'n' roll
Revive la nostalgia del estilo de los años 1950 con una recopilación de anuncios de la ropa de la década que nos trajo miriñaques, juegos de jerseys, pantalones vaqueros del manguito, lentes con la forma del ojo de gato, y el clásico de James Dean jeans. Las tendencias más memorables de la época están aquí.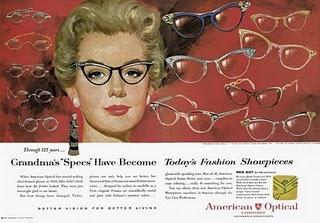 50s Fashion
Rock 'n' roll threads
Relive the nostalgia of 1950s style with this compendium of clothing advertisements from the decade that brought us hoop skirts, sweater sets, cuff jeans, cat's eye glasses, and the classic James Dean jeans-and-T-shirt look. The era's most memorable trends are all here.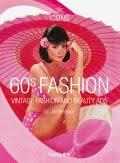 Moda de los años 60
El groovies getups de la década de 1960
Esta recopilación de anuncios de ropa nos trae los looks swingers "Swinging Sixties". La minifalda omnipresente está aquí en todo su esplendor, junto con la moda mod, Surfistas, la era espacial y todos los puntos emblemáticos como el traje de baño topless Rudi Gernreich e Yves Saint-Laurent `s vestido Mondrian.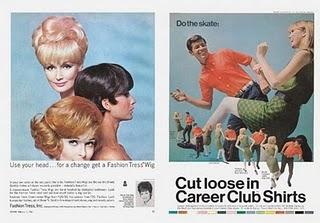 60s Fashion
The grooviest getups of the 1960s
This compendium of clothing advertisements brings back the most prevalent looks from the Swinging Sixties. The ubiquitous miniskirt is here in all its glory, along with mod fashions, Gidget/Beach Boys surfer looks, Corrèges space age clothing and such iconic items as the Rudi Gernreich topless bathing suit and Yves Saint-Laurent`s Mondrian dress.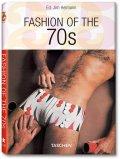 Moda de los años 70
Brillo y el glamour
De hippies, disco, punk, este libro revive la década de 1970 por medio de anuncios. Entre sus tapas encontrarás los pantalones acampanados y el pelo con plumas mezclándose con zapatos de plataforma, Diane Von Furstenberg y vestidos wrap cantidades infinitas de poliéster (en que estaban pensando?)
Fashion of the 70s


Glitter and glam




From hippie to disco to punk, this look book relives 1970s fashion via clothing advertisements from the decade. In between its covers you`ll find bell-bottoms and feathered hair mingling with platform shoes, Diane Von Furstenberg wrap dresses and endless amounts of polyester (what were they thinking?).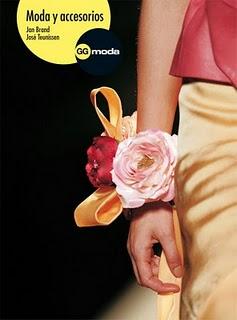 Moda y accesorios
¿Por qué son tan importantes los accesorios en el mundo de la moda contemporánea? Desde que Prada lanzara al mercado la mochila Pocone en 1987 y Tom Ford transformase la 'clásica' marca de bolsos Gucci en una marca de moda de lujo, es imposible imaginar las colecciones de las principales casas de moda sin colecciones o campañas publicitarias dedicadas a los accesorios. Este asunto de actualidad constituye el tema básico de este libro. ¿Cuál es la significación de los accesorios respecto a la moda? ¿Cómo reflejan la cultura de nuestro tiempo? ¿Hasta qué punto representan o ilustran un cambio cultural en la percepción de la moda?
Fashion & Accessories


Why are they so important accessory in the world of contemporary fashion? Since market launch Prada backpack Pocono in 1987 and Tom Ford transformed the 'classic' brand Gucci handbags in a luxury fashion brand, it is impossible to imagine the collections of leading fashion houses without collections or advertising campaigns devoted to accessories. This current issue is the basic theme of this book. What is the significance of ancillary to fashion? How do they reflect the culture of our time?


Moda del Siglo 20: 100 años de anuncios de ropa

La forma en que vestimos
La historia del mercado de la moda moderna.
Moda del Siglo 20 ofrece una retrospectiva con estilo de los últimos cien años, a través de 400 anuncios de moda de la colección de Jim Heimann. Utilizando imágenes tomadas de un siglo de publicidad, este libro documenta el ritmo implacable de la moda, ya que fue adoptada en la cultura en masas, década por década.
20th Century Fashion: 100 Years of Apparel Ads


The Way We Wore

The story of modern fashion—from couture to mass market


20th Century Fashion offers a stylish retrospective of the last hundred years, via 400 fashion advertisements from the Jim Heimann Collection. Using imagery culled from a century of advertising, this book documents the unrelenting pace of fashion as it was adopted into the mass culture, decade by decade.

Historia del traje en occidente.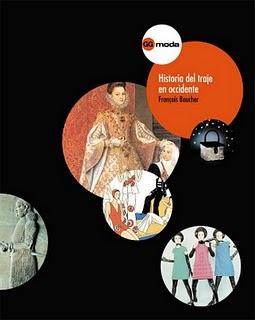 Desde los orígenes hasta la actualidad
Historia del traje en occidente es un clásico de la historia de la moda. Escrita por el historiador francés François Boucher, en esta nueva edición, su monumental trabajo ha sido rigurosamente ampliado y revisado por un equipo de expertos internacionales. El libro constituye un manual básico que mezcla una rigurosidad y exhaustividad propias de otra época con una presentación y unos contenidos totalmente actualizados, y convierten al clásico de François Boucher en una obra fundamental.
History of Costume in the West.
From the origins to the present
History of Costume in the West is a landmark in the fashion's history. Written by the French historian François Boucher, in this new edition, his monumental work has been carefully extended and revised by a team of international experts. The book combines a rigorous and exhaustive characteristic of another time with a presentation and contents totally updated and converted to Classic François Boucher work.
100 diseñadores de moda contemporánea
Moda del siglo 21: Dando forma a los estilos del mañana
Esta compilación de dos volúmenes reúne aspectos importantes de TASCHEN's Fashion Now! serie para crear una visión integral del diseño de moda en todo el mundo a comienzos del siglo 21. Editado por iD creador de Terry Jones, este libro es una obra de referencia indispensable para cualquier persona interesada en el futuro de la moda. Rápido aumento de nuevos diseñadores del mañana superestrellas-estelar junto a gigantes de la industria y los profesionales establecidos:
100 Contemporary Fashion Designers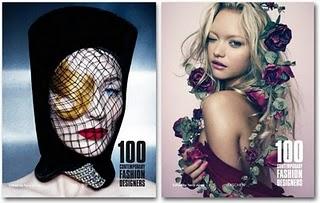 Fashion of the 21st century: Shaping the styles of tomorrow
This two-volume compilation brings together highlights from TASCHEN's Fashion Now! series to create a comprehensive overview of fashion design around the world at the start of the 21st century. Edited by i-D creator Terry Jones, this book is an indispensible work of reference for anyone interested in the future of fashion. Fast-rising new designers—tomorrow's superstars—feature alongside industry giants and established practitioners: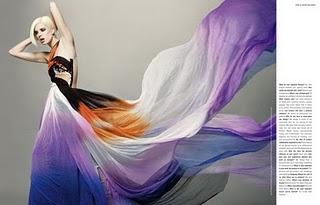 A-K
Haider Ackermann / Azzedine Alaïa /
Giorgio Armani
/ Kris Van Assche / Agnes B. / Christopher Bailey - Burberry / Neil Barrett / Luella Bartley / Walter Van Beirendonck / Véronique Branquinho / Thom Browne / Consuelo Castiglioni - Marni / Dean & Dan Caten - Dsquared / Roberto Cavalli / Hussein Chalayan / Maria Cornejo -
Zero
/ Francisco Costa - Calvin Klein / Giles Deacon / Christophe Decarnin - Balmain / Ann Demeulemeester / Domenico Dolce & Stefano Gabbana - Dolce & Gabbana / Alber Elbaz - Lanvin / Silvia Venturini Fendi / Alberta Ferretti / Limi Feu / Tom Ford / Dai Fujiwara - Issey Miyake / John Galliano - Christian Dior / Jean Paul Gaultier - Hermès / Nicolas Ghesquière - Balenciaga / Frida Giannini - Gucci / Katharine Hamnett / Ann Valérie Hash /Desiree Heiss & Ines Kaag - Bless / Lazaro Hernandez & Jack McCollough - Proenza Schouler / Tommy Hilfiger / Viktor Horsting & Rolf Snoeren - Viktor & Rolf / Margaret Howell / Marc Jacobs - Louis Vuitton / Rossella Jardini - Moschino / Wolfgang Joop - Wunderkind / Christopher Kane / Donna Karan / Rei Kawakubo - Comme des Garçons / Adam Kimmel / Sophia Kokosalaki / Michael Kors / Tao Kurihara
L-Z
Christian Lacroix / Karl Lagerfeld - Chanel / Ralph Lauren / Christophe Lemaire - Lacoste / Julien MacDonald / Hannah MacGibbon - Chloé / Tomas Maier - Bottega Veneta / Martin Margiela - Maison Martin Margiela / Antonio Marras - Kenzo / Stella McCartney /
Alexander McQueen
/ Angela Missoni / Roland Mouret / Kate & Laura Mulleavy - Rodarte / Richard Nicoll / Nigo - A Bathing Ape / Dries Van Noten / Lucas Ossendrijver - Lanvin / Rick Owens / Bruno Pieters - Hugo Boss / Stefano Pilati –
Yves Saint Laurent
/ Zac Posen / Miuccia Prada / Gareth Pugh / John
Richmond
/ Narciso Rodriguez / Sonia Rykiel / Jonathan Saunders - Pollini / Marios Schwab / Jeremy Scott / Raf Simons - Jil Sander / Martine Sitbon - Rue du Mail / Paul Smith / Anna Sui / Jun Takahashi - Undercover / Olivier Theyskens / Justin Thornton & Thea Bregazzi - Preen / Aitor Throup / Riccardo Tisci - Givenchy / Jean Touitou - APC / Giambattista Valli / An Vandevorst & Filip Arickx - AF Vandevorst / Donatella Versace / Stuart Vevers - Loewe / Milan Vukmirovic - Trussardi / Alexander Wang / Junya Watanabe / Vivienne Westwood / Bernhard Willhelm / Matthew Williamson / Yohji Yamamoto / Italo Zucchelli - Calvin Klein
Hay muchos libros sobre moda.
¿Cuál nos recomendarías?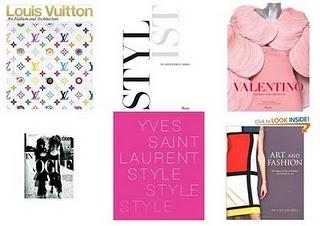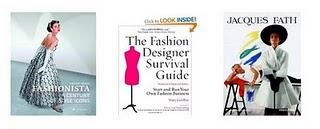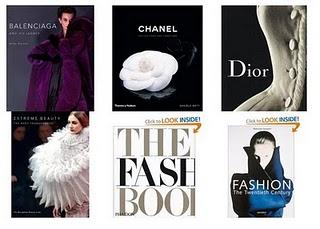 There are a lot of kind Fashion's books.
Which one do you recommend us?