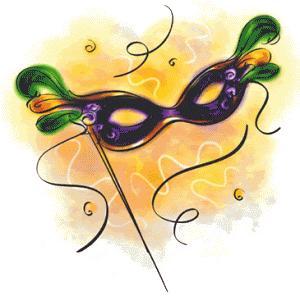 Dos seguidoras

del blog,

Olga y Sofía,

me han pedido que les de

algunas ideas

para vestirse este fin de semana,

sin

que tuvieran que

gastarse

mucho

dinero en el disfraz

. Que pudieran aprovechar algunas prendas de su armario y sólo comprar algún accesorio.

Os dejo aquí algunas ideas.

;)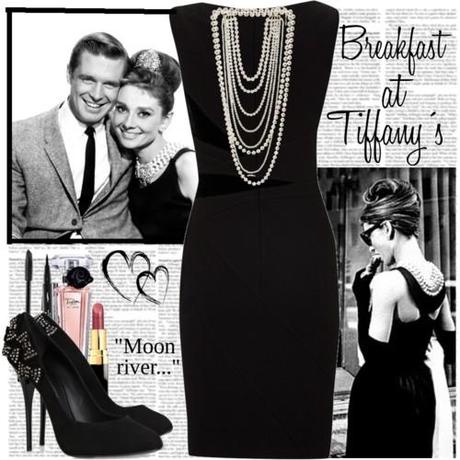 Breakfast at Tiffany's por Marianna♫ en Polyvore.com
Shift dress, 110 GBP
Giuseppe Zanotti studded high heels, 466 GBP
Kenneth Jay Lane costume jewelry pearl necklace, $400
Miss Selfridge pearl beaded necklace, 7.50 GBP
Sephora Brand Doe Eyed Felt Eyeliner Black, $12
Peter Thomas Roth 'Lashes to Die For' Mascara, $22
Lancome 'Tresor in Love' Fragrance, $72
ROUGE COCO - Rossetti - CHANEL Maquillage
Polyvore clippics « adriennepx2014
M a r i a ♥
breakfast at tiffanys
Queendom of Fashion: Sunday, Croissants and Breakfast at Tiffanys
Penny Black Rubber Stamp, Linked Hearts
Mi primera idea, disfrazarse de

Audrey Hepburn,

la mayoría de nosotras tenemos el típico vestido negro en nuestro armario. Ahora sólo te falta complementar el look con unas perlas blancas, hacerte un moño alto, y buscar unos guantes negros.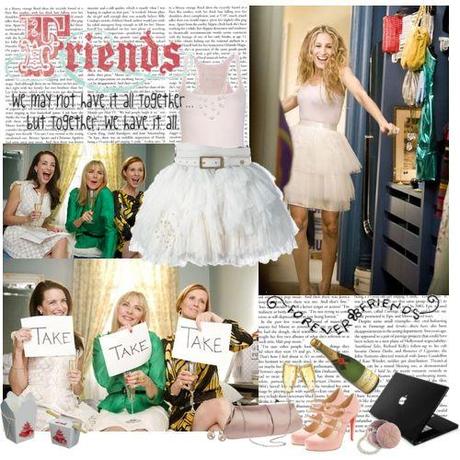 Classic Carrie por KatL368 en Polyvore.com
Rib tank top, $7.99
Christian louboutin shoes, $375
Debut evening bag, 18 GBP
Cultured pearl jewelry, $3.99
Cultured pearl jewelry, $107
Forever21 faux pearl jewelry, $2.80
Grommet belt, $9.99
Forever Friends embroidery design, $4.95
Tulle skirt
chinese food box
Refrigerator Magnets - Champagne Bottle Fridge Magnet -...
December « 2009 « The Everyday Minimalist
black apple mac laptop computer keyboard technology
My Mind's Eye BH2 Bliss Friends title: Scrapbooking Paper & Supplies -...
piece of news
quotes, love, friends, family, words, king cool kc Pictures, quotes,...
Sex and The City The Movie Gallery - 32/43
Sex and The City The Movie Gallery - 33/43
Sex and the City: The Movie - Movie Reviews, Trailers, Pictures -...
Mi segunda idea,

vestirse de Carrie

, aquí os dejo dos looks para inspiraros.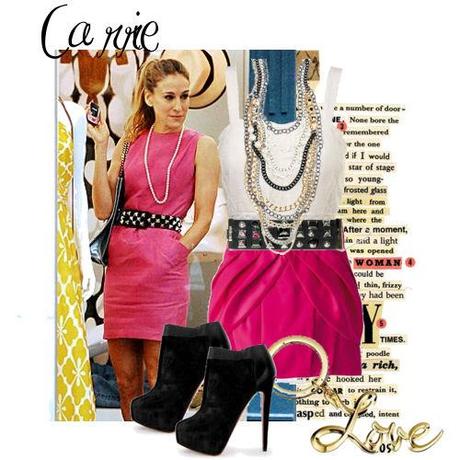 carrie-d away... por elisa marie en Polyvore.com
TopShop lace top, 7 GBP
Stripe skirt, $52
Roberto Cavalli logo bracelet, 333 EUR
Christian Louboutin heel boot
Necklace
MyStuffSpace » Sarah Jessica Parker Graphic
'Woman's World' Author Graham Rawle Dissects a Page of His Novel --...
Sex and the City Love Keychain - HBO Store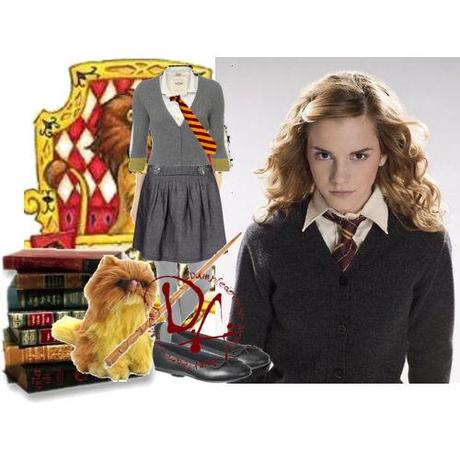 Hermonie Granger por natalie▲ en Polyvore.com
TopShop knit top
Forever21 skirt, $20
Xhilaration® Tights - Heather Gray : Target, $5.99
Black shoes
Magic Wands for Harry Potter wands fans - See our Magic Wands, $39
Whimsic Alley-StoreFront Product Detail Page, $22
abercrombie > girls > clearance knits
Books We Love
Photos of Hermione Granger
CASA: Gryffindor « ★~★ PotterAdiccion ★~★
Amazon.com: HARRY POTTER CROOKSHANKS PLUSH: Toys & Games
Dumbledores army image by Amalthea_86976 on Photobucket
Vestirse de

Hermione de Harry Potter

, es muy fácil, sólo necesitas una camisa blanca , una rebeca gris, y una corbata parecida a la que luce ella. La puedes coger del armario de tu padre, o comprarla, yo la he visto hoy en una tienda de disfraces, por menos de 3 euros.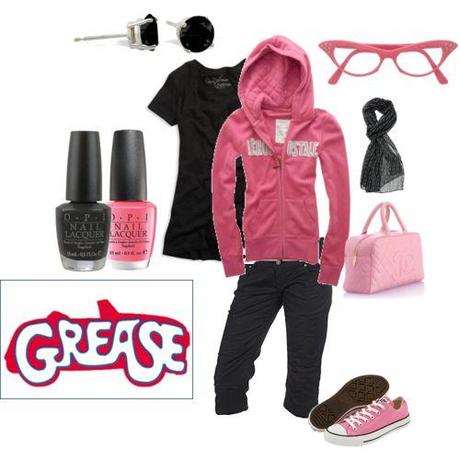 Pink Ladies por HANiBANNANi[♥☮] en Polyvore.com
Aeropostale quilted hoodie, $17
American Eagle Outfitters short sleeve tee, $20
ONLY Raket speed capri trousers - black
Converse shoes, $45
Chanel quilted tote
Gold jewelry
Sheer scarve, $5.99
Rhinestone sunglass, $7.99
OPI Classic Colors, OPI Black Onyx OPI Nail Polish, $7.82
ElePhantastic Pink [I42] : Pink Enchanted, $12
Craig Laurie.com
También puedes optar a

Pink Lady o de Sandy del film Grease.

Depende de tus prendas y tu preferencia. ;)


Ugly Betty Style por Counterlines en Polyvore.com
Crop top
Debenhams tie neck blouse
Erdem skirt, 395 GBP
Lucky Brand patchwork handbag, $111
Checkbook wallet
Sunglass
Pick Stitch Napkin Set of 4, $80
Shoes
Necklace
Mother of pearl earring
Necklace
Cap hat
Belt
UrbanOutfitters.com > Sparkle & Fade Opaque Tights
Bagel - Food
post it note sticky note
betty
'08/'09 Staples® Weekly/Monthly Academic Planner, 8" x 11" at Staples®
fredflare.com | daily color planner
NELLY.COM - TILBEHØR - Smykker
Creo que es un de los disfraces más fáciles y más rápidos, coger todo lo que tengas el armario, sin mirar el color ni el tejido. El resultado

Betty Suárez.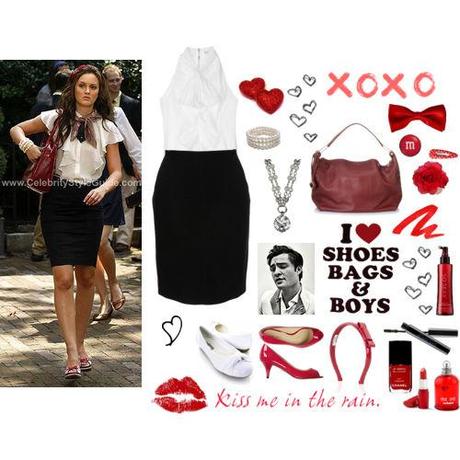 Dress like Blair.. por Xoxo ♥ Gossip girl en Polyvore.com
Balenciaga knee length pencil skirt, 215 GBP
Black shoes, $15
Prada summer shoes, $1,173
Kara Ross jeweled handbag
Glitter jewelry, $5.50
Belts red jewelry
White bangle, $140
Miu Miu hair bow accessory, $47
Red hair accessory, 2 GBP
photo finish, foundation, primer, smashbox, eye liner, eye shadow,..., $26
Clarins Rouge Appeal - Lips - Bloomingdales.com, $24
Amor Amor Eau De Toilette Spray - Cacharel - Perfume & fragrâncias..., $58
Victoria's Secret - So Sexyâ"¢ Hair, $10
gg xoxo necklace in Gossip Girl & InTouch : Roberta Chiarella :..., $78
White top
2007 December 17 « Electronic Surgical Words
Every Kind of Makeup--From Lipgloss to Nailpolish - Eyeliners--Liquid...
Chanel Nail Polish in Dazzling
• Westwick Photos » Ed Westwick Photos » ed-westwick.org
Custom Color Red M&M's®, 1lb.
Heart Doodles Font - Fonts.com
I Love Shoes Bags and Boys
Celebrity Style Guide :: TV Shows > Gossip Girl
bow tie
kiss in the rain
xoxo
xoxo


El último

sería inspirado en

Blair de Gossip Girl.

Sólo que te arregles y te pongas una diadema ya tienes medio disfraz asegurado. Ahora sólo depende de vuestro armario y de vuestra imaginación

;)


Espero haberos ayudado un poco. :)
¿Vosotras ya tenéis disfraz?



Buen fin de semana!




Un beso,




Cristina