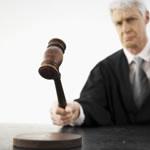 Drug giant Pfizer has been found guilty of fixing the price of its blood pressure drug Norvask (amlodipine) in Indonesia along with domestic group Dexa Medica, but both groups deny any wrongdoing.
The firms were accused of cartel practices in taking advantage of their dominant positions in the market to create a monopoly and thus overcharge consumers for their products, after it came to light that Norvask's price tag in Indonesia is 14.6 times over the average international price, while Dexa's version Tensivask is 13.6 times more.
According to Ahmad Ramadhan Siregar of Indonesia's antitrust watchdog, the Business Competition Supervisory Agency, a fair price would be around the level of 2.5 times that of the average international cost and a breach of competition law was ruled, media reports note.
The Agency dished out fines of 25 billion Indonesian rupiah ($2.8 million) each to Pfizer and four connected subsidiaries, while Dexa was ordered to pay 20 billion rupiah ($2.2 million). In addition, Pfizer should cut the cost of Norvask by 65% and Dexa should reduce that of Tensivask by 60%, it said.
The companies, however, have strongly denied the charges. In a media statement, Pfizer spokeswoman Chrisma Albandjar stressed that the company "is not involved in any cartel practices, as alleged by the commission," and she added that the commission had failed to consider evidence showing that the two firms were in fact competitors.
And speaking after the verdict, Dexa Medica spokesperson Rikrik Rizkiyanan said the decision was "unfair because the verdict was taken without considering 'apple to apple' price comparisons", reports local paper The Jakarta Post.
Both firms have reportedly said they will appeal the ruling.
**Published in "Pharma Times"