Esta es la programación musical que sonará en RPA el domingo 7 de junio de 2015. Fuera de Asturias en: www.rtpa.es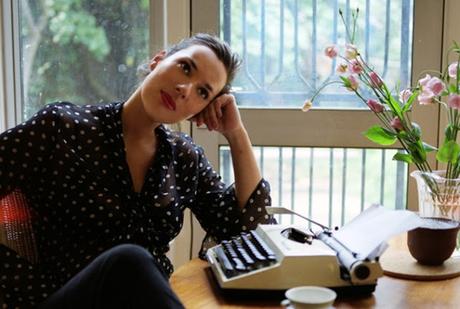 1:00 h.RICHARD HAWLEY Darlin´ wait for meGIORGIO TUMA AND LAETITIA SADIER (En la foto) Anna, my dearGOLDFRAPP AnnabelNACHO ÁLVAREZ Y EL QUARTETO BENDICIÓN Los elegidosGRINDERMAN (I don´t need you to) Set me freeNACHO GARCÍA Váyase la luzMICK HARVEY Wild heartsMARK LANEGAN BAND Come to meNOSOTRÄSH NadaTHE THE Bluer than midnightTHE TRAVELING ZOO JunePSYCHEDELIC FURS My timeCOCTEAU TWINS Lazy calm
2:00 h.AMATORSKI She became a ballerinaBYRNE EmbersTHE CHURCH InvisibleHAVALINA UlmoTHE CURE MSHARON VAN ETTEN Nothing will changeILEGALES Las rosas trepadoras asesinasTHE TRAVELING ZOO BehindTHE WALKABOUTS Tremble (goes the night)VIVA LAS VEGAS ¿Por qué te escondes del amor?THE FOR CARNATION Moonbeams
3:00 h.BLUE NILE From a late night trainBETH GIBBONS & RUSTIN MAN ShowAUSTRALIAN BLONDE You won I lostBAND OF HORSES For AnnabelleALFREDO GONZÁLEZ Sopa de gran penaBLACK SWAN LANE LonelyCRIME & THE CITY SOLUTION All must be loveELLE BELGA Dejadme entrarNEUMAN LoversNACHA POP Una décima de segundo (Piano bar)THE DAMNED Alone again orBLACK SUBMARINE LoverTINDERSTICKS A night so still
4:00 h.NICK CAVE & THE BAD SEEDS Push the sky awayGRUPO SALVAJE TormentoISOBLE CAMPBELL & MARK LANEGAN To hell and back againNACHO GARCÍA El fin del mundo y túMIKE JOHNSON No one to loveLA M DE MATILDE Figúrate, mi amorRED HOUSE PAINTERS Another song for a blue guitarMYSTEREO LovebirdMAZZY STAR Fade into youTINDERSTICKS My oblivion
5:00 h.MADRUGADA This old houseMAVIS STAPLES You are not aloneMERCURY REV You´re my queenTHE AMATEURS A long timeLAS RUEDAS HazloINTERPOL My desireBLACK REBEL MOTORCYCLE CLUB All you do is talkO.X. POW Te siento en mi pielP.J. HARVEY We floatPABLO MORO Y LOS CHICOS LISTOS GirandoCANCER MOON Stone of headELLE BELGA He luchado por tiTINDERSTICKS I´ve been loving you too long
6:00 h.XABEL VEGAS Y LAS UVAS DE LA IRA EncadenadoCAT POWER I´ve been loving you too long (to stop now)MARK LANEGAN WheelsPABLO VALDÉS Se trataba de vivirHUGO RACE & THE TRUE SPIRIT River of no returnBLUES & DECKER Second sightCHARLOTTE GAINSBOURG Morning songCHRISTIAN KJELLVANDER The islandJEFF BUCKLEY Morning theftBUFFALO TOM WiserHAVALINA El olmo centenarioNICK CAVE & THE BAD SEEDS I let love in
7:00 h.DIED PRETTY Final twistGRANT LEE BUFFALO It´s the lifeR.E.M. Fall on meLOS RUIDOS Yo no soy tu hombreRED HOUSE PAINTERS Make like paperISRAEL NASH GRIPKA AntebellumQUEEN BITCH Making love vainsHAVALINA DesinspiraciónTHE AMATEURS Time to speak and writeTWILIGHT SINGERS Be invitedTULSA Casa
8:00 h.LOS PLANETAS Si estaba loco por tiNICK CAVE & THE BAD SEEDS The train songMOJAVE 3 In love with a viewMOGWAI 2 rights make 1 wrongMANTA RAY CartografíesJOE COCKER You are so beautifulLOSONE Cielo púrpuraPARKINSON D.C. I need youNACHO GARCÍA La última noche sobre la tierraHOPE SANDOVAL & THE WARM INVENTIONS On the low
16:00 h.FLESH FOR LULU Postcards from ParadiseIGOR PASKUAL Chica de gama altaMOTORAMA One momentMYVESTAL New archetypeRIDE Vapour trailLOS MANCOS PolarSIX BY SEVEN AnywayEDITORS French diskoHAVALINA Un reloj de pulsera con la esfera rotaNEUMAN Turn itLOS BONSÁIS Después de todo...THE REPLACEMENTS Alex ChiltonDM3 1 time, 2 times devastatedLOS BUGES You don´t knowLOS BRUJOS Hoy en día es fácil ser felizGIGOLO AUNTS Take me onPROTONES Rompeolas
21:30 h.MOTORAMA Empty bedBUENO Perros, santos y refranesTHE TRAVELING ZOO Summertime at Willow StreetIVY Edge of the oceanLOSONE NelTINDERSTICKS MedicineIGGY POP Living on the edge of the night
22:00 h.PERALTA LaughterSTEREOLAB Cybelie´s reverieNOISE´N´CONFUSION El método StanislavskiNEUMAN Oh noLUNA LovedustNACHO CAMINO Y EL GENERAL INVIERNO Lo vuestro es imposibleTHE WAR ON DRUGS Your love is calling my nameHAVALINA La voz de élTHE TRAVELING ZOO Your speechTHE CHAMELEONS As high as you can goADRIAN BORLAND Over the underECHO & THE BUNNYMEN DrivetimeINTERPOL Same town new story

THE SCHOOL Why do you have to break my heart again?