Esta es la programación musical que sonará en RPA el domingo 15 de febrero de 2015. Para los de fuera de Asturias: www.rtpa.es


1:00 h.
BLACK SWAN LANE (En la foto) Lost for you
DEPECHE MODE In your room
CRIME & THE CITY SOLUTION The dolphins and the sharks
MYVESTAL Who are you?
HOMBRESPÁJARO 27 de julio
PAUL BUCHANAN Have you ever been lonely
LOS SECRETOS Ahora que estoy peor
BETH GIBBONS & RUSTIN MAN Show
LANSBURY A way back home
ELLE BELGA Dejadme entrar
THE DURRUTI COLUMN Sketch for a summer
YO LA TENGO I heard you looking
2:00 h.
SPIRITUALIZED So long you pretty things
CAT POWER The greatest
ROBERT WYATT Shipbuilding
NACHO VEGAS Carca del cielo
GOLDFRAPP Annabel
LA M DE MATILDE Los días de invierno
THE DAMNED Sanctum sanctorum
MARKETA IRGLOVA Remember who you are
THE DOORS The crystal ship
JULIA HOLTER Don´t make me over
NEUMAN & KEN STRINGFELLOW My sweet homecoming
JULIE BYRNE Holyday
MYSTEREO Lovebird
GRANT LEE BUFFALO Better for us
3:00 h.
ZBIGNIEW PRIESNER For you
MANTA RAY La vida continúa
MARK LANEGAN Blues for D
NACHO GARCÍA El fin del mundo y tú
SOULSAVERS No expectations
THE AMATEURS A long time
LAS RUEDAS Hazlo
JULEE CRUISE This is our night
ELLE BELGA Plegaria
JULIA HOLTER Hello stranger
TINDERSTICKS A night so still
LOS AMANTES DE MARÍA Una nube no es lugar para dos
AUSTRALIAN BLONDE Rápido
4:00 h.
GUTTER TWINS I was in love with you
HUGO RACE & THE TRUE SPIRIT Hush-a-bye-baby
ISOBEL CAMPBELL & MARK LANEGAN To hell and back again
MANTA RAY Cartografíes
NICK CAVE & THE BAD SEEDS Push the sky away
BUENO Cuando pase el huracan
HAVALINA Por la noche
SIMON BONNEY Don´t walk away from love
VIVA LAS VEGAS 3.14
NACHO GARCÍA Cinco años
MOGWAI Remurdered
5:00 h.
PETER MURPHY Strange kind of love
PORTISHEAD Only love
CANCER MOON Girl
MAIMUNY Reina en ausencia
MAZZY STAR Fade into you
BYRNE Embers
ÁNGEL KAPLAN Kid Kubrick
NOSOTRÄSH Tan sólo por los besos
BLUE NILE From a late night train
THE FOR CARNATION Moonbeams
LISA GERMANO cry wolf
RED HOUSE PAINTERS All mixed up
6:00 h.
THE STRANGLERS La folie
THE SOUND Under you
THE VERVE Numbness
THE TRAVELING ZOO Don´t ever blame
NACHA POP Cad uno su razón
THE NATIONAL I need my girl
ALPHAVILLE Después de la derrota
TREMBLING BLUE STARS In arrivals
TOMMY CRIMES Boñar
THE WALKABOUTS Nightbirds
MUS Faise tarde
ELECTRAFIXION Holy Grail
7:00 h.
THE CHURCH Invisible
BLACK SUBMARINE Is this all we feel
MARK LANEGAN BAND Come to me
FIEL GARVIE Shy away
SUÁREZ Estrella solitaria
PENELOPE TRIP Nana
PABLO MORO Y LOS CHICOS LISTOS Girando
THE NATIONAL Runaway
THE THE Bluer than midnight
CHRISTIAN KJELLVANDER The island
THE TRAVELING ZOO Wooden bridge
NICK CAVE & THE BAD SEEDS Oh, my Lord
8:00 h.
FRANCO BATTIATO La stagione dell´amore
FRANÇOISE BREUT My wedding man
GRUPO SALVAJE Su abismo
THE TRAVELING ZOO Home away from home
THE THE Love is stronger than death
MADRUGADA Hold on to you
MAIMUNY Horas vencidas
THE VERVE Blue
PARKINSON DC I need you
SPIRITUALIZED Too late
NACHO ÁLVAREZ Y EL QUARTETO BENDICIÓN Que te va a llevar el viento
DAVID BOWIE You feel so lonely you could die
DOVES Satellites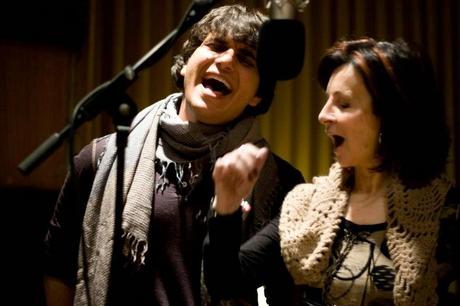 14:00 h.
SALA & THE STRANGE SOUNDS (En la foto) Yes Sir, I can boogie
THE KNACK Your number or your name
THE HEARTBEATS She takes my time
THE FEEDBACKS Always waiting
NACHA POP No necesitas más
THE ROMANTICS What I like about you
LOS HERMANOS DALTON La venganza
DM3 Up in the air
THE STARKWELLS I need you
THE ONLY ONES Another girl, another planet
BUZZCOCKS What do I get'
STANLEY ROAD Mieres bridge
THE REAL KIDS All kindsa girls
FISCHER Z Marliese
FLAMIN´ GROOVIES Shake some action
THE STRANGLERS All day and all the night
JOE JACKSON Got the time
15:00 h.
THE REPLACEMENTS Can´t hardly wait
LOS FELIZ Quien mal anda (Vamos)
THE DEL LORDS Crawl in bed
SENADOR Búfalo
ALTO VOLTO Play it hard, play it loud
THE CULT Wild flower
JOHNNY PENICILINA Y LOS FRIXUELOS ELÉCTRICOS No me saldré del guión
LEATHER BOYS Sweet revelation
AC/DC Highway to hell
SKAMA LA REDE Ye por vosotros
HOLD STEADY Yeah Sapphire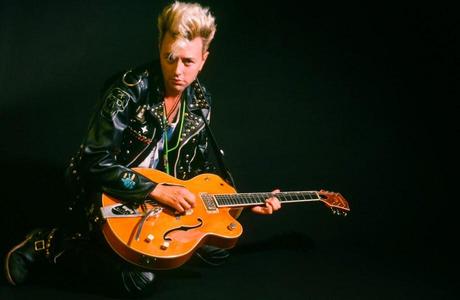 19:30 h.
MEMPHIS BELLE Barbie can´t stand up
BRIAN SETZER (En la foto) Bobby´s back
TRASH-TORNADOS Miles far away
CAPITÁN CAVERNÍCOLA BLUES BAND Me faltas tú
GEORGE THOROGOOD & THE DESTROYERS Who do you love?
BLUES & DECKER Shame, shame, shame
VELVET UNDERGROUND Rock´n´roll
20:00 h.
THE WAR ON DRUGS Burning
BUENO Amplifícalo
BAND OF HORSES Knock knock
THE AMATEURS Call
THE CHURCH One day
PERALTA You´re going too far
TEENAGE FANCLUB Don´t look back
REAL ESTATE It´s real
NEUMAN & KEN STRINGFELLOW Bye fear - Hi love
SUGAR If I can´t change your mind
PINGÜINO Husker Dü
MAMY CARTER Fantastic
PIXIES Debaser
PULP feat NICK CAVE Disco 2000
CATPEOPLE Everyone can tell you
21:00 h.
ECHO & THE BUNNYMEN Everybody knows
SECOND Las serpientes
THE CURE Just like heaven
LOS LOCOS En algún lugar
DOVES Pounding
IGOR PASKUAL Volver
PSYCHEDELIC FURS Heaven
THE TRAVELING ZOO Invisible
EDITORS A ton of love
BLACK REBEL MOTORCYCLE CLUB Spread your love
ROBYN HITCHCOCK & THE EGYPTIANS Heaven
THE STRANGLERS Someone like you
JAMES Sometimes
THE DIVINE COMEDY Everybody knows (except you)
22:00 h.
THE THE I saw the light
091 Para impresionarte
GRAHAM PARKER Between you and me
LILIUM Miracle
MICK HARVEY Praise the earth (an ephemeral play)
NACHO GARCÍA Váyase la luz
CRIME & THE CITY SOLUTION All must be love
ILEGALES Princesa equivocada
ROWLAND S. HOWARD She cried
LOS RUIDOS Yo no soy tu hombre
HAVALINA Norte
IGGY POP It´s our love
EL DIABLO EN EL OJO A love so beautiful
23:00 h.
NACHO GARCÍA Pálida
WILCO You and I
MAIMUNY Cada minuto
THE GO-BETWEENS Finding you
DAVID BOWIE Heroes
PETER MURPHY The scarlet thing in you
NACHA POP No puedo mirar
TINDERSTICKS Marbles
THE NATIONAL Terrible love
PERALTA Lock you in my dreams
NACHO CAMINO Y EL GENERAL INVIERNO Lo vuestro es imposible
NICK CAVE & THE BAD SEEDS Do you love me?
GRUPO SALVAJE VII