Esta es la programación musical que sonará en RPA el domingo 25 de enero de 2015. Para los de fuera de Asturias a través de www.rtpa.es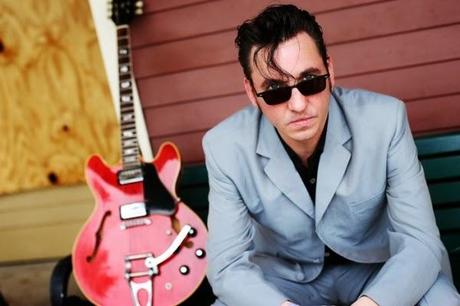 1:00 h.
RICHARD HAWLEY (En la foto) Seek it
LILIUM Miracle
NEUMAN & KEN STRINGFELLOW You fill my heart
THE SOUND Under you
LEÓN BENAVENTE La gran desilusión
LANSBURY Dragón
TINDERSTICKS I´ve been loving you too long
MAIMUNY Olvidarse es vencer
MADRUGADA Hold on to you
LEONARD COHEN Waiting for a miracle
BUENO Cuando pase el huracán
KRISTIN HERSH Your ghost
2:00 h.
PAUL BUCHANAN I remember you
PIANO MAGIC The unwritten law
POLANSKI Y EL ARDOR Por las calles vacías
THE VERVE Numbness
MANTA RAY Cartografíes
THE WALKABOUTS Tremble (goes the night)
BAND OF HORSES For Annabelle
NACHO VEGAS Cerca del cielo
PAVEMENT Here
NOSOTRÄSH Agarradita
ROBERT WYATT Free will and testament
DON WALKER, TEX PERKINS, CHARLIE OWEN Sitting in a bar
3:00 h.
MARK LANEGAN Borracho
AUSTRALIAN BLONDE You won I lost
ALPHAVILLE Después de la derrota
BAND OF HORSES Blue beard
MERCROMINA Lo que dicta el corazón
MOGWAI Take me somewhere nice
MODELO DE RESPUESTA POLAR El imposible
PARKINSON D.C. I need you
MUS La d´amor
FIEL GARVIE Caught on
PABLO MORO Y LOS CHICOS LISTOS Girando
4:00 h.
PAUL BUCHANAN Have you ever been lonely
HAVALINA Por la noche
THE FOR CARNATION Moonbeams
DIARIU Inmóvil
NICK DRAKE Place to be
GRUPO SALVAJE Vigilia de Pentecostés
MANTA RAY La vida continúa
NACHO GARCÍA El fin del mundo y tú
NICK CAVE & THE BAD SEEDS As I sat sadly by her side
5:00 h.
THE WAR ON DRUGS Lost in the dream
EXPLOSIONS IN THE SKY First breath after coma
VIVA LAS VEGAS 3.14
THE THE Bluer than midnight
BLUE NILE From a late night train
THE AMATEURS A long time
NACHO ÁLVAREZ Y EL QUARTETO BENDICIÓN Juan Martín
SPIRITUALIZED Too late
GRUPO SALVAJE Leviatán
MARK LANEGAN Sunrise
NICK CAVE & THE BAD SEEDS Hallelujah
CHARLOTTE GAINSBOYRG Tel que tu es
6:00 h.
THE WAR ON DRUGS In reverse
TOM WAITS Georgia Lee
ALFREDO GONZÁLEZ La vida que esperé
THE WATERBOYS Too close to heaven
THE SAINTS Photograph
MAIMUNY Cada minuto
MARK LANEGAN Blues for D
HOMBRESPÁJARO 27 de julio
THE NATIONAL Runaway
TINDERSTICKS My oblivion
NOSOTRÄSH Electrojeanette
7:00 h.
ELBOW Newborn
MUS Sebastian
ANTONIO VEGA Se dejaba llevar por ti
PSYCHEDELIC FURS My time
VIVA LAS VEGAS ¿Por qué te escondes del amor?
THE TRAVELING ZOO It´s for you
BLUE NILE Let´s go out tonight
HAVALINA Las hojas secas
NICK CAVE & THE BAD SEEDS Oh, my Lord!
LA M DE MATILDE Los días de invierno
8:00 h.
MOGWAI You don´t know jesus
THE WAR ON DRUGS Burning
ALFREDO GONZÁLEZ La última fueya
THE WATERBOYS Siochain Iona
THE TRAVELING ZOO Wooden bridge
THE AMATEURS Time to speak and write
THE DAMNED Shadow of love
DURRUTI COLUMN Sketch for a summer
THE NATIONAL England
NACHO GARCÍA Váyase la luz
EDITORS Nothing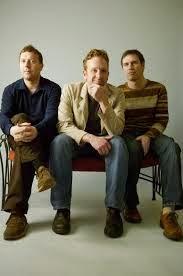 14:00 h.
NEUMAN & KEN STRINGFELLOW Bye fear - hi love
PERALTA Laughter
STAY Lucky star
LOS BRUJOS Nuestra historia imposible
BUFFALO TOM (En la foto) Kitchen door
LA GRANJA Su estrella
THE CHURCH One day
THE HEARTBEATS She takes my time
TEENAGE FANCLUB Radio
NOISE´N´CONFUSION El método Stanislavski
DOVES There goes the fear
THE NATIONAL Demons
EDITORS What is this thing called love
ISOBEL CAMPBELL & MARK LANEGAN To hell and back again
15:00 h.
THE WAR ON DRUGS An ocean between the waves
ROXY MUSIC More than this
THE TRAVELING ZOO Don´t ever blame
THE STRANGLERS Always the sun
THE TRIFFIDS Save what you can
NACHO CAMINO Y EL GENERAL INVIERNO Lo vuestro es imposible
ANNA CALVI Desire
ADDISON Verás
NICK CAVE & THE BAD SEEDS Supernaturally
LEÓN BENAVENTE ¡Ánimo, valiente!
SIX BY SEVEN Say that you want me
PINGÜINO Husker Dü
MAMY CARTER Fantastic
THE INMATES ack in the USSR
16:00 h.
MOTA BLUES Hay que abrir camín
SKAMA LA REDE Ye por vosotros
ALTO VOLTO One
JEFFERSON AIRPLANE Somebody to love
LOS FELIZ Quien mal anda (Vamos)
GEORGE THOROGOOD & THE DESTROYERS Who do you love?
JOHNNY PENICILINA Y LOS FRIXUELOS ELÉCTRICOS Y yo en el medio... como un mongol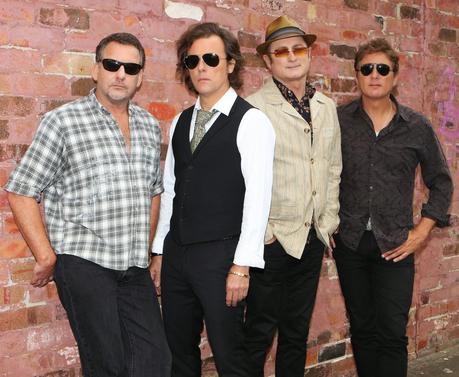 19:30 h.
HOODOO GURUS (En la foto) Come anytime
THE AMATEURS Better dreams
THE DEL LORDS Cheyenne
PABLO VÁLDES & THE CRAZY LOVERS Dame una señal
BAND OF HORSES Compliments
PEDRO CONDE No queda más
DIED PRETTY Godbless
THE CHAMELEONS One flesh
20:00 h.
THE WATERBOYS Medicine bow
IGLOO Años luz
EDITORS A ton of love
THE TRAVELING ZOO Invisible
THE THE Dogs of lust
PINGÜINO Gente formal
SUGAR A good idea
SECOND Rodamos
MYVESTAL Lotus
ULTRA ROUGE Thumbsucker
SOUP DRAGONS I´m free
LOS ENEMIGOS Odio a los nº1
FLESH FOR LULU Laundromat cat
IGOR PASKUAL Música para traicionar
IGGY POP Real wild child
LEÓN BENAVENTE Estado provisional
21:00 h.
JIM O´ROURKE Therefore, I am
NACHO VEGAS Ella me confundió con otra persona
NICK CAVE & THE BAD SEEDS Lovely creature
THE VACCINES All in white
NEUMAN Tell you
NISTAL Soy el motor
NOISE´N´CONFUSION Once
THE NATIONAL I need my girl
XABEL VEGAS Y LAS UVAS DE LA IRA Junto a la mar
THE WAR ON DRUGS Your loving is call my name
ECHO & THE BUNNYMEN Drivetime
PETER MURPHY The scarlet thing in you
LOSONE Certezas
22:00 h.
WARREN ZEVON El amor de mi vida
R.E.M. Fall on me
PABLO MORO Si te vas
BLACK REBEL MOTORCYCLE CLUB All you do is talk
BUENO Perros, santos y refranes
SIMPLE MINDS Don´t you (forget about me)
THE TRAVELING ZOO New old tricks
PERALTA You´re going too far
MARINE RESEARCH Chucking out time
THE GO-BETWEENS Love goes on
LAVANDERA Submarinista
THE SMITHS Still ill
NACHO CAMINO Y EL GENERAL INVIERNO Nunca hemos sido modernos
THE VERVE Lucky man
SIMON BONNEY Don´t walk away from love
23:00 h.
THE WAR ON DRUGS Lost in the dream
NICK CAVE & THE BAD SEEDS Moonland
NACHO ÁLVAREZ Y EL QUARTETO BENDICIÓN Los elegidos
BARRY ADAMSON The sweetest embrace
NACHO GARCÍA Cinco años
TINDERSTICKS Tiny tears
THE WALKABOUTS Prayer for you
LOSONE Sólo amor
LEONARD COHEN Dance me to the end of love
LOS RUIDOS Yo no soy tu hombre
THE CHURCH After everything