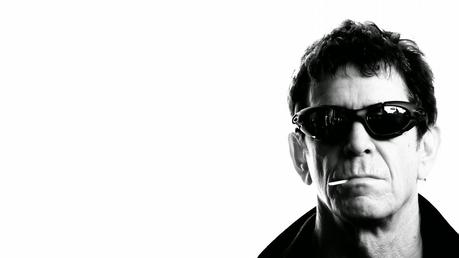 Esta es la programación que sonará en RPA el domingo 4 de enero de 2015. Desde fuera de Asturias, a través de la web: www.rtpa.es
1:00 h.
LOU REED (En la foto) What´s good
THE TRAVELING ZOO Summertime at Willow Street
PSYCHEDELIC FURS The ghost in you
TOMMY CRIMES All right now
LOS RUIDOS Yo no soy tu hombre
TELEVISION Prove it
CANCER MOON Lie
NICK CAVE & THE BAD SEEDS Dig, Lazarus, dig!
CYAN Turistas heridos
MYVESTAL Lotus
ANNA CALVI First we kiss
DAVID BOWIE You´re so lonely you could die
O.X. POW Te siento en mi piel
ÁNGEL KAPLAN Kid Kubrick
LOS LOCOS Como al mar
2:00 h.
SOULSAVERS Revival
ALPHAVILLE Después de la derrota
SPAIN Everytime I try
SR. CHINARRO Qué puedo hacer
THE DAMNED Alone again or
ALFREDO GONZÁLEZ Llorándote cardos (Demostración empírica del daño)
FRIENDS OF DEAN MARTÍNEZ Main theme
GALLON DRUNK The shadow of your smile
HAVALINA Las hojas secas
THE WATERBOYS Siochain Iona
LA M DE MATILDE Los días de invierno
THE VERVE Appalachian springs
ELLE BELGA De tus ojos
3:00 h.
DAVID TAYLOR She´s my lady
MOGWAI You don´t know Jesus
HOMBRESPÁJARO 27 de julio
SPIRITUALIZED So long you pretty things
NOSOTRÄSH Electrojeanette
THE NATIONAL I need my girl
EL DIABLO EN EL OJO Jonas y sueño
ECHO & THE BUNNYMEN All my colours
BUENO Cuando pase el huracán
MARK LANEGAN Blues for D
GRUPO SALVAJE Vigilia de Pentecostés
BLUE NILE From a late night train
4:00 h.
THE DOORS The crystal ship
ECHO & THE BUNNYMEN Ocean rain
THE WATERBOYS Too close to heaven
MAIMUNY Olvidarse es vencer
MICK HARVEY I have come to tell you I´m going
NACHO GARCÍA Una introducción
EXPLOSIONS IN THE SKY First day after coma
MODELO DE RESPUESTA POLAR El imposible
THE STRANGLERS La folie
ELLE BELGA Esperanza
JULIAN COPE Laughing boy
5:00 h.
PIANO MAGIC Saint Marie
POLANSKI Y EL ARDOR Azul
SOULSAVERS No expectations
MAZZY STAR Fade into you
DIARIU Inmóvil
DON WALKER, TEX PERKINS, CHARLIE OWEN Sitting in a bar
NICK CAVE & THE BAD SEEDS Higgs boson blues
NOSOTRÄSH La canción en aquel momento
PAVEMENT Here
PENELOPE TRIP Nana
TOM WAITS Hold on
PABLO VALDÉS Se trataba de vivir
6:00 h.
THE CHURCH Seen it coming
GRANT LEE BUFFALO It´s the time
CABEZALÍ Amor felino II
PAUL BUCHANAN Have you ever been lonely
CUCHILLO Siempre
DOVES Satellites
DETRITUS X So hard
TOM WAITS Saving all my love for you
NACHO GARCÍA Váyase la luz
HUGO RACE & THE TRUE SPIRIT Hush-a-bye baby
ELLE BELGA Plegaria
MICK HARVEY First st blues
YO LA TENGO I heard you looking
McENROE Los valientes
7:00 h.
TINDERSTICKS 4.48 Psychosis
NACHO VEGAS La Plaza de la Soledá
NICK CAVE & THE BAD SEEDS Push the sky away
VIVA LAS VEGAS Autómata
CHRIS ISAAK Wicked game
NACHO ÁLVAREZ Y EL QUARTETO BENDICIÓN Los elegidos
PARKINSON DC I need you
PETER MURPHY Let me love you
LOSONE Varado
LILITH LANE Sparks
GRUPO SALVAJE Leviatán
JEFF BUCKLEY Morning theft
CANCER MOON I´m head down
8:00 h.
BYRNE Embers
ALFREDO GONZÁLEZ La nada y tú
ORLANDO Sweet time
PABLO MORO Y LOS CHICOS LISTOS La galerna
ROWLAND S. HOWARD (I know) a girl called Johnny
NICK CAVE & THE BAD SEEDS (I´ll love you) till the end of the world
NACHO GARCÍA El fin del mundo y tú
LEONARD COHEN Show me the place
ISRAEL NASH GRIPKA Rain plans
RICHARD HAWLEY Before
GABINETE CALIGARI El arte de amar
ECHO & THE BUNNYMEN Fools like us
9:00 h.
EDWYN COLLINS North of heaven
PABLO MORO Si te vas
EL DIABLO EN EL OJO Nightlife
ALFREDO GONZÁLEZ La vida que esperé
BARRACUDAS Song for Lorraine
DM3 Homespun blues
DUBROVNIKS Working my way
NIÑOS MUTANTES Como yo te amo
THE TRIFFIDS Save what you can
THE ONLY ONES Another girl, another planet
PERALTA You better leave me
THE RIPE A good thing found
AUSTRALIAN BLONDE ft. STEVE WYNN Suddenly
THE CHAMELEONS Ever after
JOHNNY PENICILINA Y LOS FRIXUELOS ELÉCTRICOS ¿De ti o de mí?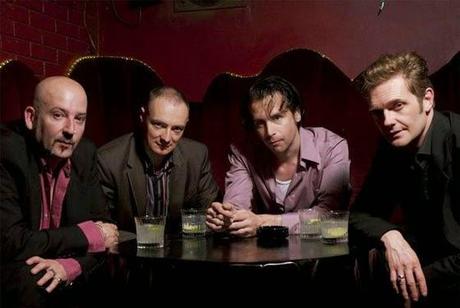 14:00 h.
GALLON DRUNK (En la foto) Solitaire
COOPER Nosotros
THE GO-BETWEENS Love goes on
NISTAL Chica del Supernova
FMM The vision
DIED PRETTY Godbless
CYAN Te deslizas
DAVID BOWIE Dancing out in space
MYVESTAL Lucky
MANSUN Negative
THE VERVE Blue
XTC The loving
YELLOW MELODIES Estuve enamorado
THE STRANGLERS All day and all of the night
THE STARKWELLS I need you
STEREOLAB Cybelie´s reverie
15:00 h.
IGGY POP Cry for love
POLANSKI Y EL ARDOR Chantaje emocional
ELECTRAFIXION Lowdown
P.J.HARVEY A perfect day Elise
FLAMIN´ GROOVIES Bittersweet
LA GRANJA Vi la lluvia caer
HOODOO GURUS Come anytime
FLESH FOR LULU Postcards from Paradise
COOPER Hipsters
BLUES & DECKER Shame, shame, shame
LOS DEL TONOS Me gustas
QUEEN BITCH Me and the devil
STONE ROSES Driving south
R.E.M. What´s the frequency, Kenneth?
OASIS Rock´n´roll star
16:00 h.
DUBROVNIKS Wild wild love
THE REAL McCOYSON Mustang 66
ALTO VOLTO One
THE LEATHER BOYS Searching for a bad girl
THE PUNISHERS Born to rock
AC/ DC Rock or bust
DR. FEELGOOLD Sneakin´ suspicion
THE CULT Wild flower
SKAMA LA REDE Nin un pasu atrás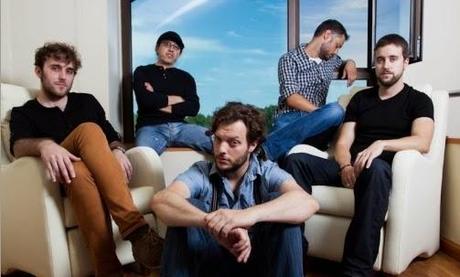 21:00 h.
THE SMITHS How soon is now?
MYSTEREO (En la foto) Deep in your room
PLACEBO Special needs
THE PAPERBACKS Cool eyes
DELUXE Danke schöen
THE NACIONALES Long drink
DIED PRETTY Everybody moves
ANTONIO VEGA Lo mejor de nuestra vida
AUTOMATICS An empty page
BAND OF HORSES Laredo
ISRAEL NASH GRIPKA Rexanimarum
LA FRONTERA Al final de la noche
THE HOLD STEADY Soft in the center
CHUCHO Dulce mal trago
JAMES Tomorrow
22:00 h.
THE SMASHING PUMPKINS Tonight, tonight
ALFREDO GONZÁLEZ Retruque
RICHARD HAWLEY Down in the woods
EDITORS Fingers in the factories
LEÓN BENAVENTE Estado provisional
CATPEOPLE Everyone can tell you
JOY DIVISION Love will tear us apart
SUEDE New generation
SIX BY SEVEN Say that you want me
THE AMATEURS It always slips away
THE DEL FUEGOS Breakaway
THE DEL LORDS Cheyenne
PABLO MORO Y LOS CHICOS LISTOS Más profundo
THE RIPE Lost weekend
DETRITUS X Bus to nowhere
23:00 h.
THE SMITHS Last night I dreamt that somebody loves me
THE HOLD STEADY We can get together
LOS ENEMIGOS Na de na
RICHARD HAWLEY Seek it
LOS MANCOS Ya estás aquí
BLACK REBEL MOTORCYCLE CLUB Suddenly
CRACKER Low
THE STRANGLERS Walk on by
MYSTEREO Uncertainly principle
DIED PRETTY Blue sky day
HOMBRESPÁJARO Una vez más
NICK CAVE & THE BAD SEEDS Lovely creature
ECHO & THE BUNNYMEN The killing moon