Esta es la programación musical que sonará en RPA el miércoles 6 de enero de 2016. Fuera de Asturias en www.rtpa.es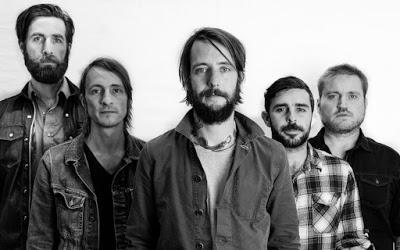 7:00 h.
BAND OF HORSES (En la foto) Infinite arms
PAZ DEL CASTILLO Unchain me
LUDOVICO EINAUDI Ritornare
ALFREDO GONZÁLEZ Sopa de gran pena
THE TRAVELING ZOO Wonderland
THE NATIONAL Sorrow
NOSOTRÄSH La canción de aquel momento
THE REPLACEMENTS Skyway
AUSTRALIAN BLONDE You won I lost
CORCOBADO Y MANTA RAY Luna
CRIME & THE CITY SOLUTION The adversary
LEONARD COHEN Show me the place
ENRIQUE MORENTE, VICENTE AMIGO La aurora de Nueva York
COCTEAU TWINS Lazy calm
8:05 h. aprx (tras boletín informativo)
SPAIN Everytime I try
SOULSAVERS Through my sails
LOS LOCOS Como al mar
SPIRITUALIZED So long you pretty things
PABLO MORO Y LOS CHICOS LISTOS Ana y el mundo al revés
STEVE WYNN Charity
ILEGALES Las rosas trepadoras asesinas
LILIUM Her man has run
AUTOUR DE LUCIE Mon toujours partant
TOUNDRA Bizancio
9:05 h. aprx (tras boletín informativo)
THE DOORS You´re lost little girl
THE AMATEURS Time to speak and write
GABINETE CALIGARI Más dura será la caída
GRANT LEE BUFFALO Crackdown
PABLO VALDÉS El último baile
LOU REED Romeo had Juliette
NACHO GARCÍA No nací para perderte
ISRAEL NASH GRIPKA Fool´s gold
STORMY MONDAYS Talking in my sleep
STEVE WYNN There will come a day
TOUNDRA Magreb
10:05 h. aprx (tras boletín informativo)
JOAQUÍN PASCUAL El misionero
FMM I´m alive
XTC King for a day
LA BIEN QUERIDA Pelea
LUNA Lovedust
LOS MANCOS Polar
JAMES Sometimes
LEÓN BENAVENTE Ánimo, valiente
AUTOMATICS Fly around the world
BLACK SWAN LANE Lonely
BUENO Perros, santos y refranes
TOUNDRA Marte
11:05 h. aprx (tras boletín informativo)
FOO FIGHTERS I am a river
THE TRAVELING ZOO It´s for you
BLACK SUBMARINE Lover
THE BRIGHT El final del amor
THE VACCINES Post break-up sex
LOS BONSÁIS Nada que hacer
BAND OF HORSES NW Apt
NISTAL Odio tocar en directo
FRANK BLACK Hang on to your ego
AXOLOTES MEXICANOS Me da igual
SIX BY SEVEN Bochum
TOUNDRA Génesis
12:05 h. aprx (tras boletín informativo)
HOODOO GURUS Come anytime
PABLO VALDÉS & THE CRAZY LOVERS Me gustas
THE BANGLES Walk like an egyptian
JAIME URRUTIA ¿Dónde estás?
ISRAEL NASH GRIPKA Rexanimarum
PABLO MORO Y LOS CHICOS LISTOS She´s the one
THE SMITHEREENS Blood and roses
LOS AMANTES DE MARÍA Tren en vía muerta
FLAMIN´ GROOVIES Kicks
JOHNNY PENICILINA Y LOS FRIXUELOS ELÉCTRICOS No me saldré del guión
QUEEN BITCH The storm
SOUR JAZZ I´ve got it all
TOUNDRA Cielo negro
13:25 h. aprx (tras boletín informativo)
PABLO UND DESTRUKTION Los días nos tragarán
GUTTER TWINS I was in love with you
ILEGALES Hacia las profundidades
DUBROVNIKS Holy town
ALFREDO GONZÁLEZ Intoxicados
JULIAN COPE Trampolene
THE TRAVELING ZOO Summertime in Willow Street
ROBYN HITCHCOCK & THE EGYPTIANS Heaven
THE NACIONALES Long drink
TOUNDRA Koschei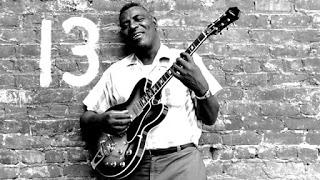 16:05 h. aprx (tras boletín informativo)
HOWLIN´ WOLF (En la foto) All night boogie (All night long)
SMILEY LEWIS I hear you knockin
BUKKA WHITE Shake them down
OTIS RUSH Double trouble
BIG BILL BRONZY Mississippi river blues
BLUES & DECKER Second sight
LUTHER HUFF 1951 blues
PERRO BLANCO BLUES El blues del amigo
JOHNNY WINTER Medicine man
JOHN BRIM Be careful what you do
BUDDY GUY Try to quit you baby
FREDDIE KING That´s what you think
ROY MILTON Keep a dollar in your pocket
JB JUNIOR Mama talk to your daughter
TRASH TORNADOS I´ m your lover
JOHN MAYALL Reaching for a mountain
17:05 h. aprx (tras boletín informativo)
KEREN ANN My name is tyrouble
LA BIEN QUERIDA Muero de amor
BLACK BOX RECORDER These are the things
LA CASA AZUL Chicle Cosmos
THE SCHOOL All I want for you is everything
AXOLOTES MEXICANOS Interestellar
DIE KATAPULT Frieden
LOS BONSÁIS Después de todo...
MARINE RESEARCH Chucking out time
BUENO Amplifícalo
ECHO & THE BUNNYMEN Lips like sugar
SECOND Rodamos
PSYCHEDELIC FURS Heaven
TOUNDRA Zanzibar
18:05 h. aprx (tras boletín informativo)
BLACK CROWES Kicking my heart around
JOHNNY PENICILINA Y LOS FRIXUELOS ELÉCTRICOS Nutri-ying nutri-yang
REDD KROSS Pretty please me
NACHA POP Brillo perdido
THE KNACK My Sharona
THEE OPERATORS White lies
ILEGALES Voy al bar
IGGY POP Real wild child
FEEDBACKS Before
COOPER Cuando duerme junto a mí
LOS BUGES You don´t know
HOMBRESPÁJARO Mi inspiracion
TEENAGE FANCLUB hang on
TOUNDRA Órbita
19:05 h. aprx (tras boletín informativo)
STONE ROSES Tears
CYAN Te deslizas
THE VERVE Love is noise
BUENO Maratón
AUTOMATICS Puppet boy
THE AMATEURS Call
IGLOO Años luz
VINTAGE (THE PAPERBACKS) Sunset Boulevard
SUSAN 6 Belle de jour
TELEVISION Call Mr. Lee
TOUNDRA Belenos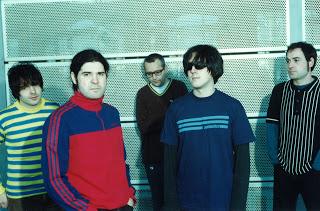 22:00 h.
AUTOMATICS (En la foto) Monsters
BLACK REBEL MOTORCYCLE CLUB Let the day begin
ULTRA VIVID SCENE Mercy seat
THE THE Dogs of lust
XABEL VEGAS Y LAS UVAS DE LA IRA Junto a la mar
THE TRAVELING ZOO Invisible
EDITORS Fingers in the factories
THE STRANGLERS Norfolk Coast
FEEDBACKS Way back home
THE REPLACEMENTS Can´t hardly wait
PERALTA Laughter
LA GRANJA Su estrella
TEENAGE FANCLUB I gotta know
STAY Gone with the sun
BUFFALO TOM Wiser
LOS SECRETOS Aunque ahora corras
23:00 h.
BAND OF HORSES Shut-in tourist
091 Un cielo color vino
NEUMAN Oh no
NACHO CAMINO Y EL GENERAL INVIERNO Lo vuestro es imposible
STEREOLAB Cybelie´s reverie
MAMY CARTER On the roof
PINGÜINO Todo lo que sube
SUGAR Your favorite thing
PXIES Debaser
P.J. HARVEY this is love
NICK CAVE & THE BAD SEEDS Do you love me?
HAVALINA Norte
RIDE Seagull
TINDERSTICKS A night so still
23:00 h.