Por cortesía de CBR, aquí os dejamos las solicitaciones de toda la familia de series X-Men del Universo Marvel para el próximo mes de junio de 2013. Como elementos destacados, tenemos al joven Cíclope enfrentándose a los Uncanny Avengers y a Hope como fugitiva.
• Dormammu's machinations have pulled all of the UNCANNY X-MEN into the hellish dimension LIMBO!
• Can Magik match the evil demon's lord's sorcery? Is she even on the X-Men's side anymore?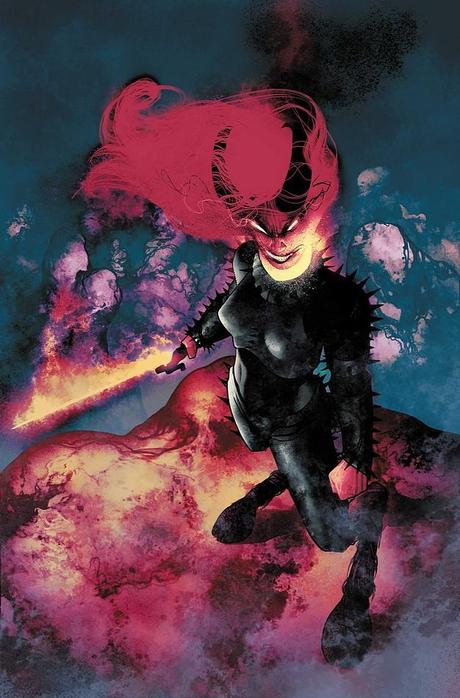 UNCANNY X-MEN #7
BRIAN MICHAEL BENDIS (W)
FRAZER IRVING (A/C)
---
• The conclusion of Hunting Season!
• New York City is under biological attack. Can Wolverine save it before it's too late?
• Guest starring Nick Fury!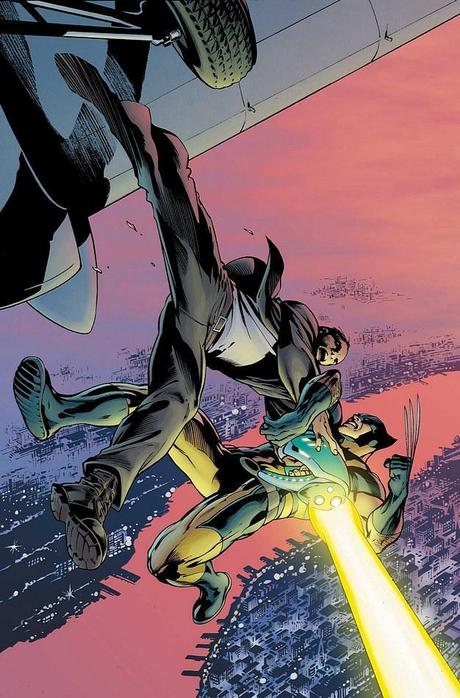 WOLVERINE #4
PAUL CORNELL (W)
ALAN DAVIS (A/C)
---
• Welcome to the Hellfire Academy, there's little chance you'll survive the experience.
• The most villainous school you've ever seen has its grand opening. With teachers like Mystique, Sauron, Mojo, Wendigo and Master Pandemonium there's no limit to the terrible things you'll learn.
• Can Wolverine and the X-Men find the school before their kidnapped students are turned into villains?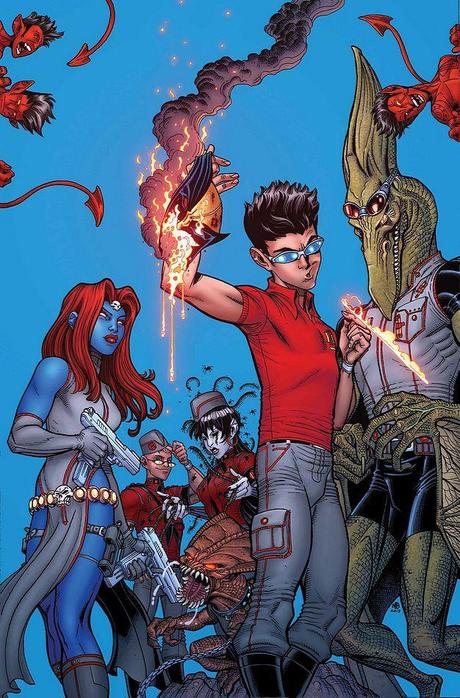 WOLVERINE & THE X-MEN #31
JASON AARON (W)
NICK BRADSHAW (A/C)
---
• Wolverine has plans for the Bamfs…
• Meet the new Hellions!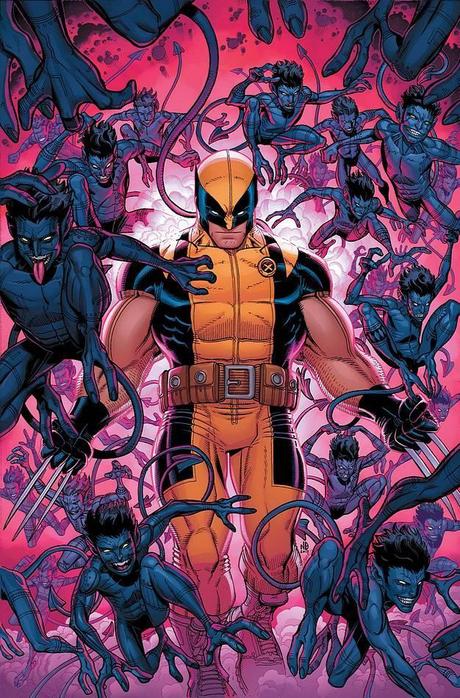 WOLVERINE & THE X-MEN #32
JASON AARON (W)
NICK BRADSHAW (A/C)
---
• Secrets from the future and the past come to haunt Uncanny X-Force!
• What does Fantomex want from Betsy?
• What does Betsy want from Cluster?
• What does Cluster want from Fantomex?
• What does Bishop want from the 21st century? A body count or a good burger?
• And Los Angeles, lock up your humans: there's a new mutant on the loose!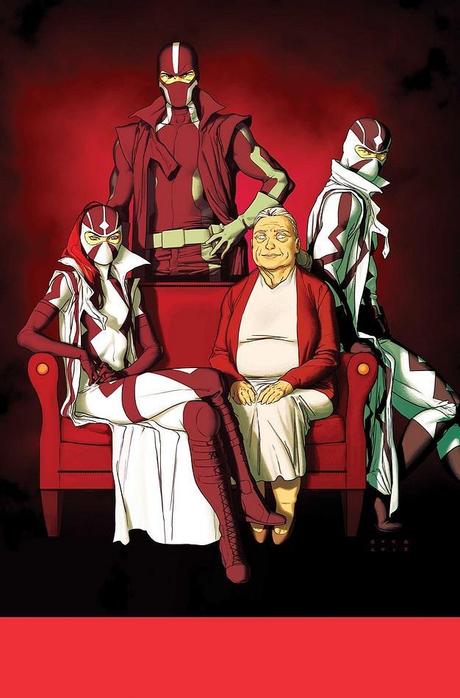 UNCANNY X-FORCE #6
SAM HUMPHRIES (W)
TBA (A)
Cover by KRIS ANKA
---
• The All-New X-Men find themselves face-to-face with the UNCANNY AVENGERS!
• Young Cyclops meets the adult version of the little brother he thought he may never see again.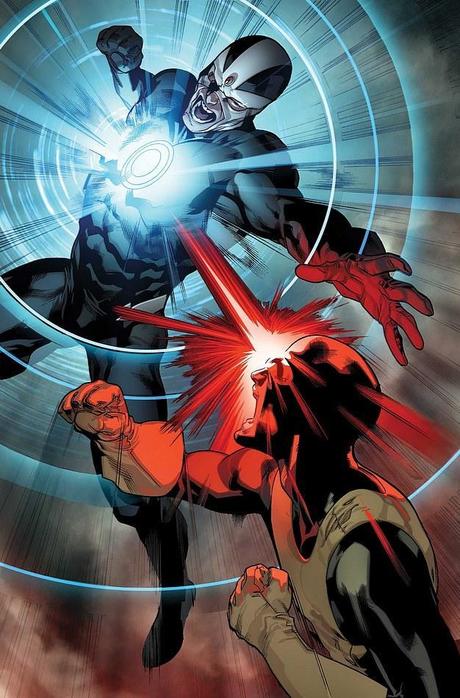 ALL-NEW X-MEN #12
BRIAN MICHAEL BENDIS (W)
STUART IMMONEN (A/C)
---
• To shut down the anti-mutant science cult known as "Darwyn's Martyrs," Legion is on the verge of making a tremendous sacrifice: forfeiting his mutant powers!
• Little does he know, his girlfriend, young X-Man Blindfold, is rushing to his aid…and she's recruited her own ragtag team of X-Men to help her!
• And another thing Legion may not know? The mastermind behind Darwyn's Martyrs may just be the villain in possession of his deceased father's brain…(If you're reading this, Legion: Watch out! It's THE RED SKULL!)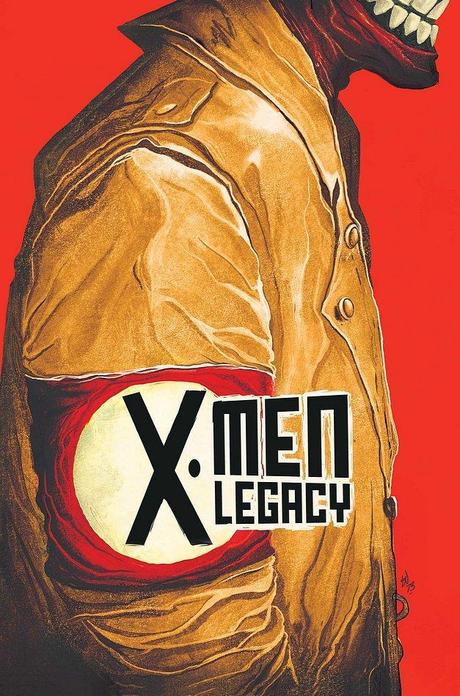 X-MEN LEGACY #12
SIMON SPURRIER (W)
PAUL DAVIDSON A)
Cover by MIKE DEL MUNDO
---
• Concluding the 2nd arc of MARVEL NOW! Deadpool!
• Can Wade trust hell to keep their side of his contract?
• Will all of Deadpool's new friends end up dead because of him?
• Are turkey sandwiches better than ham?
• 2 of these 3 questions will be answered!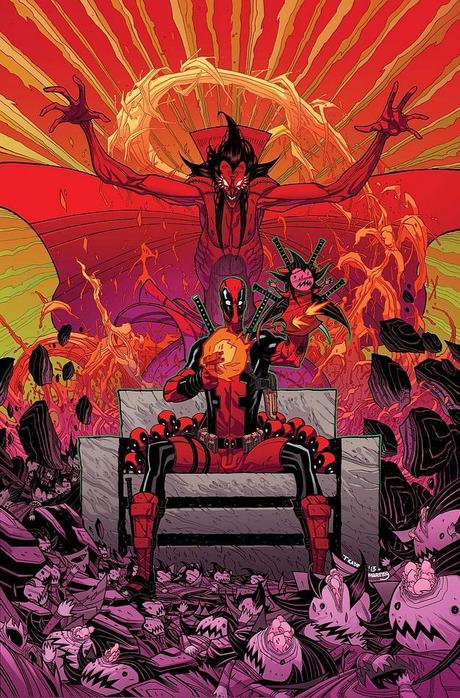 DEADPOOL #11
GERRY DUGGAN & BRIAN POSEHN (W)
MIKE HAWTHORNE (A)
Cover by TONY MOORE
---
• Over the course of his life, Bobby Drake, a.k.a. Iceman, has taken on and beaten the worst enemies the world — and the universe — can throw at him.
• But is the most dangerous villain yet to come? And could it be none other than…Bobby himself?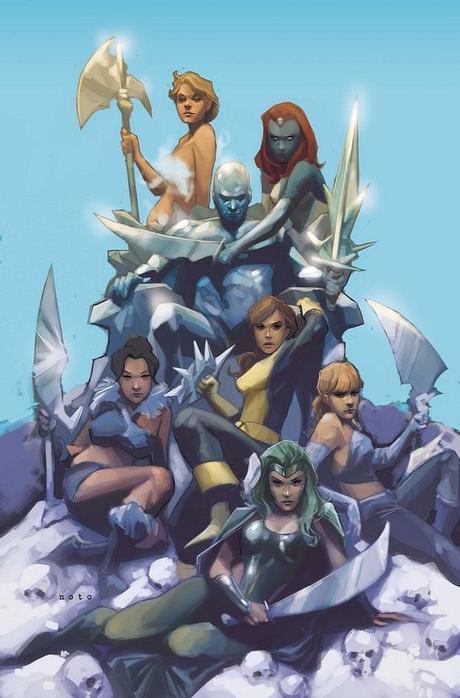 ASTONISHING X-MEN #63
MARJORIE LIU (W)
GABRIEL HERNANDEZ WALTA (A)
Cover by PHIL NOTO
---
• Hope goes on the run, determined to help Cable whether he wants it or not…
…but the Uncanny Avengers have been keeping tabs on Hope and they're not about to let her get tangled up with Cable's band of fugitives!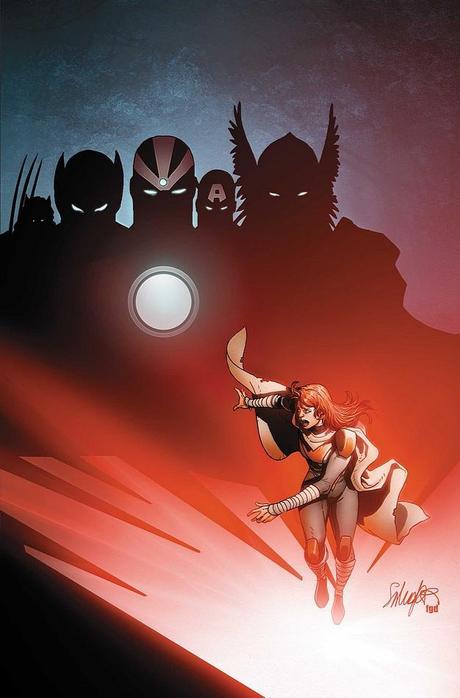 CABLE AND X-FORCE #9
DENNIS HOPELESS (W)
SALVADOR LARROCA (A/C)
---
• The end begins here.
• THE END OF X-FACTOR, parts 1 & 2 of 6.
X-FACTOR #257
PETER DAVID (W)
NEIL EDWARDS (A)
Cover by DAVID YARDIN
Entradas relacionadas:
Solicitaciones de los Vengadores para mayo de 2013