Fuente: Spirit Awards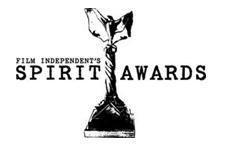 La 25 Edición de los Premios del Cine Independiente, se celebro el dia de ayer, con una imparable "Preciosa" o Precious, que esta acumulando premios por donde vaya, gano por mejor película, director, guión novel, actriz de reparto y actriz ... bien merecido se lo tiene...!!!
A continuación la lista de ganadores...

Mejor Película:
SIN NOMBRE Amy Kaufman
PRECIOUS Lee Daniels, Sarah Siegel-Magness, Gary Magness
THE LAST STATIONChris Curling, Jens Meurer, Boonie Arnold
(500) DAYS OF SUMMERJessica Tuchinsky, Mark Waters, Mason Novick, Steven J. Wolfe AMREEKAChristina Piovesan, Paul Barkin
Mejor Dirección:
James Gray TWO LOVERS
Michael Hoffman THE LAST STATION
Lee Daniels PRECIOUS
Joel Coen and Ethan Coen A SERIOUS MAN
Cary Joji Fukunaga SIN NOMBRE
Mejor Opera Prima
THE MESSENGER Oren Moverman, Mark Gordon, Lawrence Inglee, Zach Miller
EASIER WITH PRACTICE Kyle Patrick Alvarez, Cookie Carosella
PARANORMAL ACTIVITY Oren Peli, Jason Blum

CRAZY HEART Scott Cooper, Robert Duvall, Rob Carliner, Judy Cairo, T Bone Burnett

A SINGLE MAN Tom Ford, Andrew Miano, Robert Salerno, Chris Weitz
Premio John Cassavetes
ZERO BRIDGE Tariq Tapa, Hilal Ahmed Langoo, Josée Lajoie
TREELESS MOUNTAIN So Yong Kim, Bradley Rust Gray, Ben Howe, Lars Knudsen, Jay Van Hoy
THE NEW YEAR PARADE Tom Quinn, Steve Beal
HUMPDAY Lynn Shelton
BIG FAN Robert Siegal, Jean Kouremetis, Elan Bogari
Mejor Guión Original:
Lee Toland KriegerTHE VICIOUS KIND
Alessandro Camon and Oren MovermanTHE MESSENGER
Michael HoffmanTHE LAST STATION
Greg MottolaADVENTURELAND
Scott Neustader and Michael H. Weber(500) DAYS OF SUMMER
Mejor Guión Novel:
Geoffrey Fletcher PRECIOUS
Scott Cooper CRAZY HEART
Sophie Barthes COLD SOULS
Cherien Dabis AMREEKA
Tom Ford and David Scearce A SINGLE MAN
Mejor Actriz:
Gwyneth Paltrow TWO LOVERS
Helen Mirren THE LAST STATION
Gabourey Sidibe PRECIOUS
Maria Bello DOWNLOADING NANCY
Nisreen Faour AMREEKA
Mejor Actor:

Jeff BridgesCRAZY HEART
Souléymane Sy SavanéGOODBYE SOLO
Colin FirthA SINGLE MAN
Adam ScottTHE VICIOUS KIND
Joseph Gordon-Levitt(500) DAYS OF SUMMER
Mejor Actriz de Reparto:

Samantha Morton THE MESSENGER
Natalie Press FIFTY DEAD MEN WALKING
Dina Korzun COLD SOULS
Mia Wasikowska THAT EVENING SUN
Mo'Nique PRECIOUS
Mejor Actor de Reparto:

Christopher Plummer THE LAST STATION

Woody Harrelson THE MESSENGER

Raymond McKinnon THAT EVENING SUN
Jemaine Clement GENTLEMEN BRONCOS
Christian McKay ME AND ORSON WELLES
Mejor Película Extranjera:

LA NANA (THE MAID) Sebastián Silva
MOTHER Bong Joon-Ho
EVERLASTING MOMENTS Jan Troell
AN EDUCATION Lone Scheerfig
A PROPHET Jacques Audiard
Mejor Documental:
WHICH WAY HOME Rebecca Cammisa
OCTOBER COUNTRY Michael Palmieri, Donal Mosher
MORE THAN A GAME Kristopher Belman
FOOD, INC. Robert Kenner
ANVIL! THE STORY OF ANVIL Sacha Gervasi
Mejor Fotografía:
Adriano Goldman SIN NOMBRE
Anne Misawa TREELESS MOUNTAIN
Peter Zeitlinger BAD LIEUTENANT: PORT OF CALL NEW ORLEANS
Andrij Parekh COLD SOULS
Roger Deakins A SERIOUS MAN
Premio Robert Altman
Ethan Coen, Joel Coen, Ellen Chenoweth, Rachel Tenner, Richard Kind, Sari Lennick, Jessica McManus, Fred Melamed, Michael Stuhlbarg, Aaron Wolff - A SERIOUS MAN
Premio Piaget Producers
Dia Sokol BEESWAX, NIGHTS AND WEEKENDS
Larry Fessenden I SELL THE DEAD, THE HOUSE OF THE DEVIL
Karin Chien THE EXPLODING GIRL, SANTA MESA
Premio Acura Someone to Watch
Tariq Tapa ZERO BRIDGE

Kyle Patrick Alvarez EASIER WITH PRACTICE

Asiel Norton REDLAND
Premio Chaz and Roger Ebert Truer than Fiction
Natalia Almada EL GENERAL
Jessica Oreck BEETLE QUEEN CONQUERS TOKYO

Bill Ross and Turner Ross 45365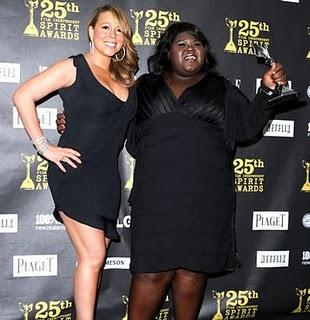 Eso es todo, por parte de estos premios, hubieron buenas películas en competencia, muy variados temas, espero encontrarlas pronto en cartelera, asi que los espero en el cine...
Nos vemos
Vane...!!!