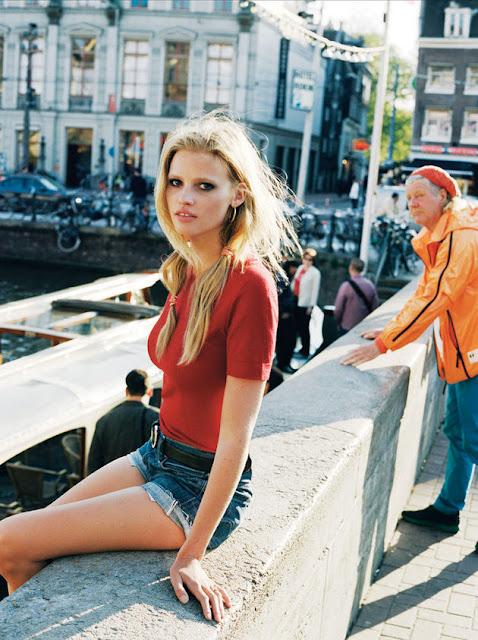 Un viernes mas, con el mejor street style de la semana del mundo Blogger.Por que a los Viernes le gusta el mejor Street Style!
Once again it´s friday, and I bring you the best Blogger street style of the week, because fridays like the best street style!


Get Inspired!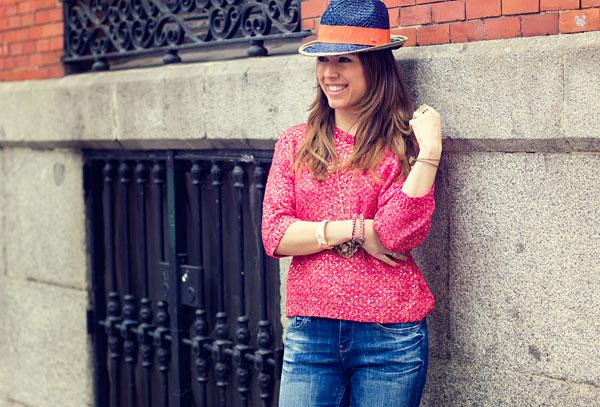 Villarrazo Madrid.
 Adoro este blog! Me he quedado prendada de este jersey color fresa metalizado de H&M, y que me decis del toque del borsalino, es de Bimba & Lola. Un look perfecto para estos días!
/  Love this blog! I´ve just falled in love with this H&M metallic fuchsia jumper and what about the hat? it's Bimba & Lola´s. A perfect look for this rainy days!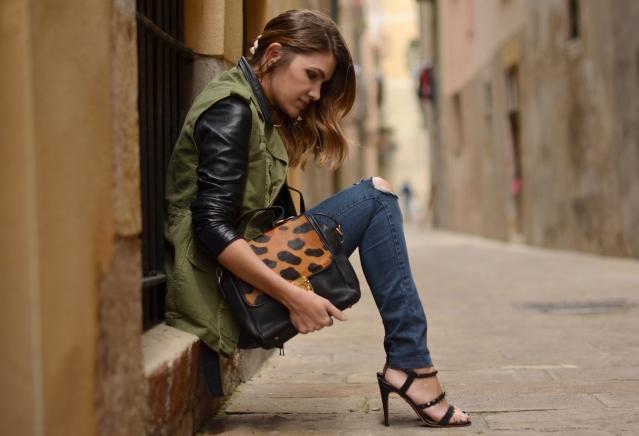 My Daily Style.  Adoro este look militar & chic que Mireia nos ha enseñado esta semana en su blog. el mix de la chaqueta de piel con el chaleco, ambos de Zara,  queda perfecto!/
I love this militar chic look that Mireia shows us this week in her blog! Both from Zara, the leather jacket and the militar vest are a perfect  mix!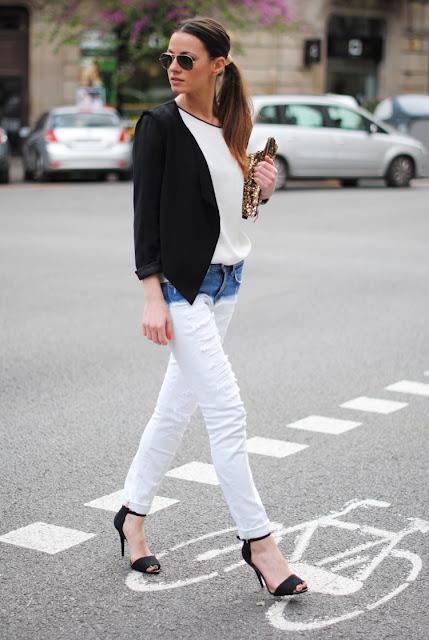 Fashionvibe.
Un look completo de Zara excepto el blazer  y el famoso coletero metalico, ambos de H&M. Zina, de lujo!
/ A Zara total look except the  blazer and the mettalic band by H&M. Zina, you look great!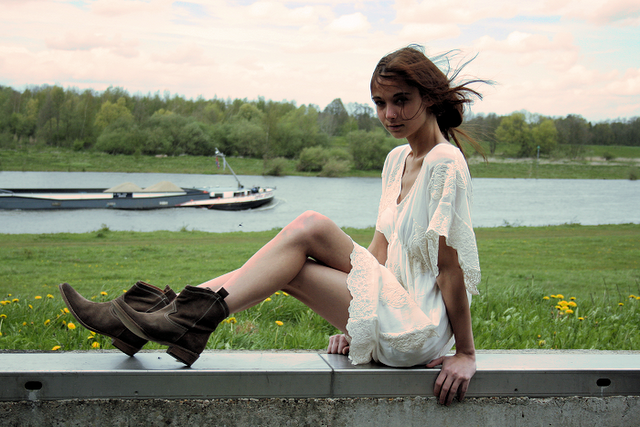 Mode D'amour
. Un look muy primaveral con un vestido de encaje de Zara y botas camperas de San Marina, cool! /
A total spring look with a cute Zara lace dress and boots by San Marina, cool!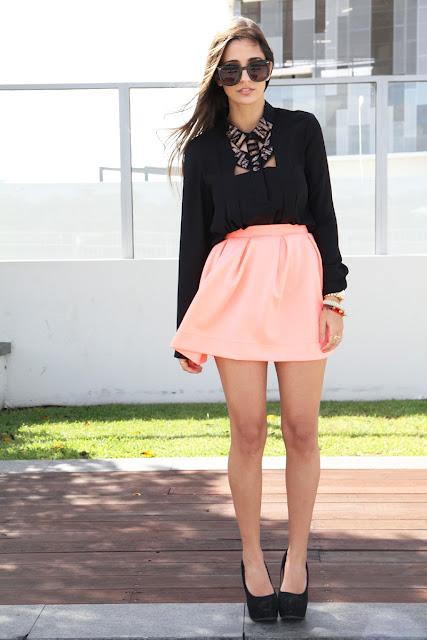 Sabo Skirt
. Me encanta la combinación negro y coral, una blusa espectacular, es de Rachel Roy Embellished, la falda pronto diponible en la web de Sabo Skirt! / 
Love  black and coral combination. An amazing Rachel Roy Embellished blouse, the skirt soon available in Sabo Skirt web.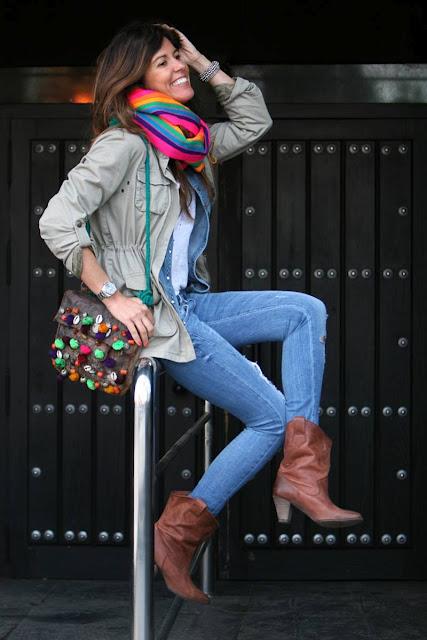 My Tenida.  Un look con un color increíble! El foular, el bolso tan especial, las botas camperas...dan un toque espectacular a este look parka + jeans. Mayte te sales de guapa! Me lo pido todo! Foular de Women Together, Parka Sahariana de Zara, botas de Malababa y Bolso comprado en Tánger...es divino!
/ An awesome colourful look! The special foular, that colourful handbag, the country boots....are the perfect accesories to make this parka + jeans look so amazing! Mayte you look great! I want them all! Women together foular, Zara Parka, Malababa boots,and bag found in Tánger... I love it!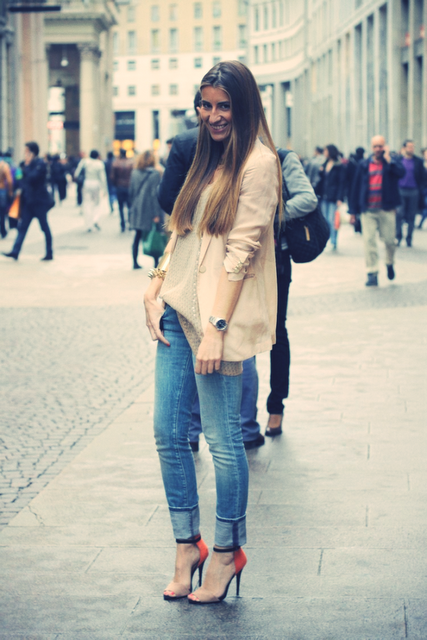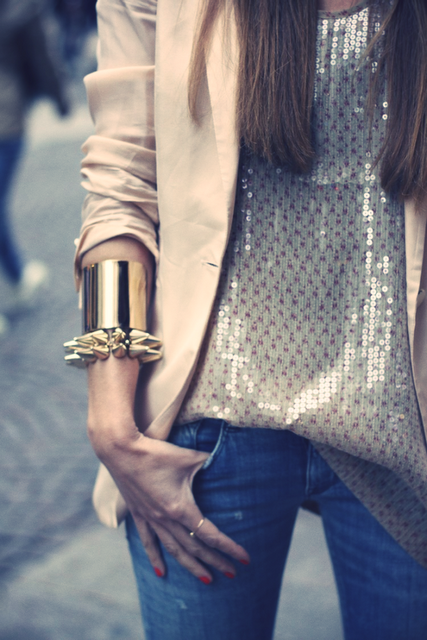 Bartabac. Así de guapa y con unos accesorios de infarto,  hemos podido ver a Silvia estos días en Milán. Blazer de Mango, top Replay y las preciosas sandalias tricolor de Zara,  brazaletes de  Candela's closet y Armani. /
Silvia looks splendid these days at Milan. She wears Mango blazer, Replay top, and these beautiful Zara sandals. Armani and Candela's closet brazelets..they re amazing!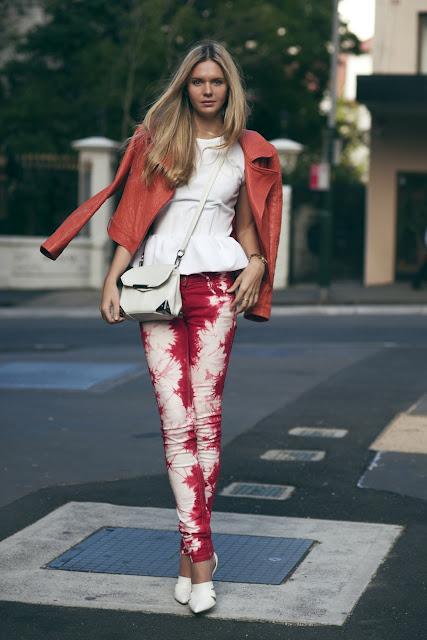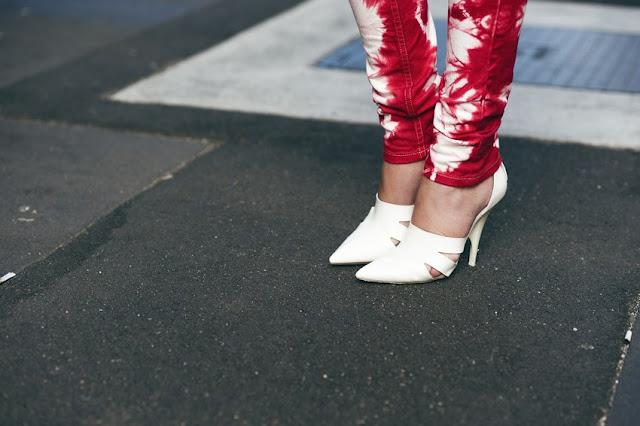 Tuula.
Sin palabras Jessica , los pantalones de Isabel Marant te quedan increíbles! El mix perfecto, combinarlo com sandalias de Alexander Wang! /
Jessica...I am wordless, this Isabel Marant pants are awesome! The perfect mix with these Alexander Wang heels!
Have a 

nice

weekend!
T
r
e
ndy 
P
a
s
te
l
***
Sígueme en / Follow me on
Bloglovin'
Facebook
Twitter
T
r
e
ndy 
P
a
s
te
l
te informa:
Aunque este Blog es de Blogger , os invito a seguirme por BLOGLOVIN. /
Although this is a blogger Blog, You can also follow me in BLOGLOVIN. 
1. Hacerse una cuenta en http://www.bloglovin.com/ Create an account in http://www.bloglovin.com/2. Seleccionas los Blogs que te gusten y das a "follow"/Click on Follow
 Bloglovin'  GRACIAS! THANK YOU!