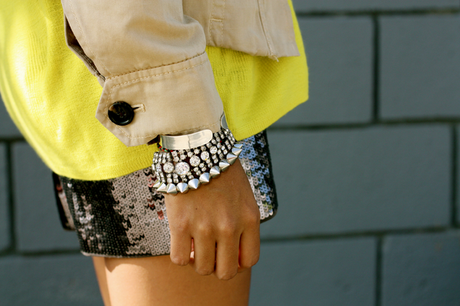 A los viernes le gusta el mejor street style. Quienes nos han traído los mejores outfits a nivel nacional e internacional del mundo Blogger?
Veamos los looks mas inspiradores de la semana!
Fridays loves the best Street Style. Who are the best national and internacional Blogger outfits? 
Let´t see the most inspirational looks!


Get Inspired!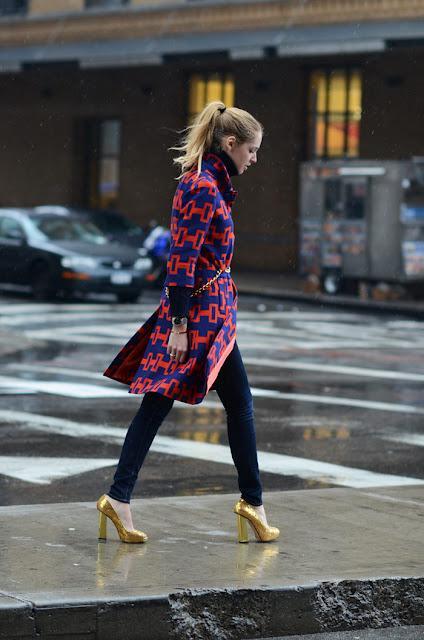 The Blonde Salad. Chiara se pasea por NY con un outfit increíble... zapatos dorados de Pollini y abrigo de Milly. No son de ensueño? / Chiara walks in NY with an awesome outfit...Pollini sequines shoes and Milly coat. Aren´t they a lovely dream?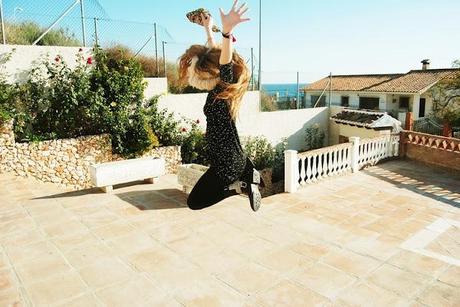 Red on my lips.  Miss Indiference nos muestra su lado mas divertido  y pega un salto con un look que me encanta! Vestido de estrellas de Zara , el clutch de paillettes de Zara y Bikers con tachas de Exé. Miss Indiference shows us her happiest way! And leaps with a lovely look! Zara star dress, sequined Zara Clutch and Exé Biker stud boots.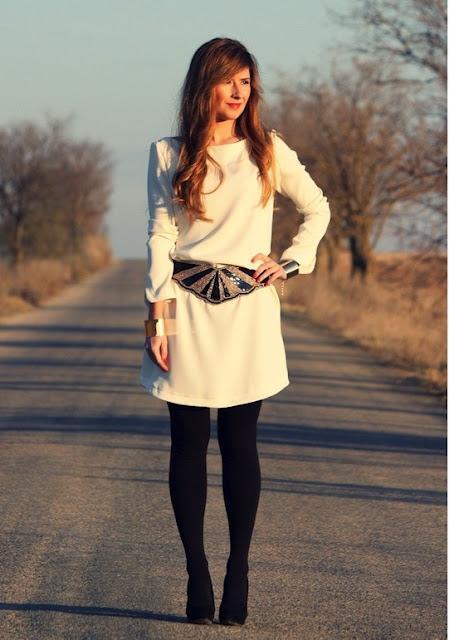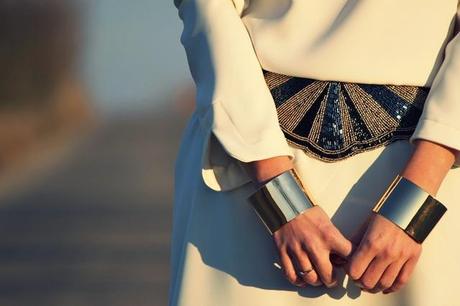 A Trendy Life. Rebeca no defrauda nunca y esta semana no me quito de la cabeza su outfit en blanco y oro. El vestido es de Miho via Buylevard y el precioso cinturón de Primark. Rebeca never let us down and this week outfit in white & gold, I just can´t get out it of my head!! Miho dress via Buylevard, and the lovely belt is by Primark.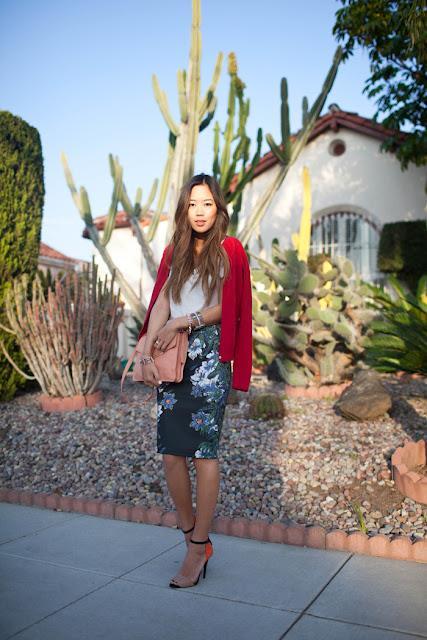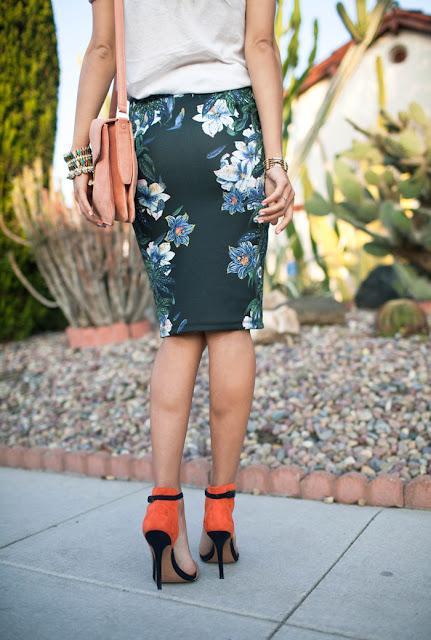 Song of Style. Estrena las sandalias de Zara que tienen enamorada a toda la Blogosfera, al menos a mi! Casi con un Total Zara Look, nos deleita con un mix perfecto. She wears for the first time the Zara sandals that almost all Bloggers love. I  just love them!  And almost with a total Zara look, she shows us a perfect mix...again!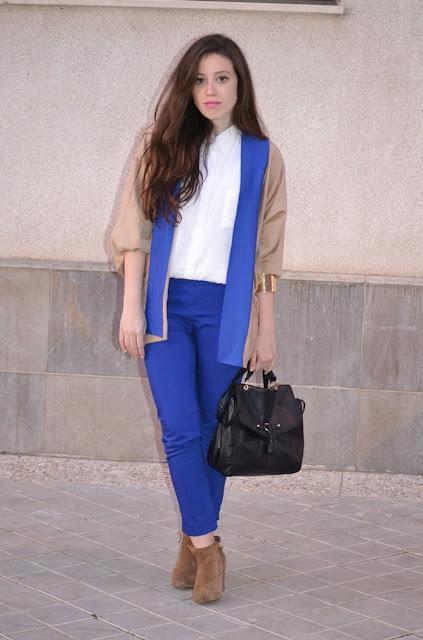 My Fashion Vespa. Laura, estas guapísima  con ese kimono de Zara!  El mix azul klein y nude es perfecto! Laura , you are so pretty with this Zara Kimono. Klein & nude, is the perfect mix!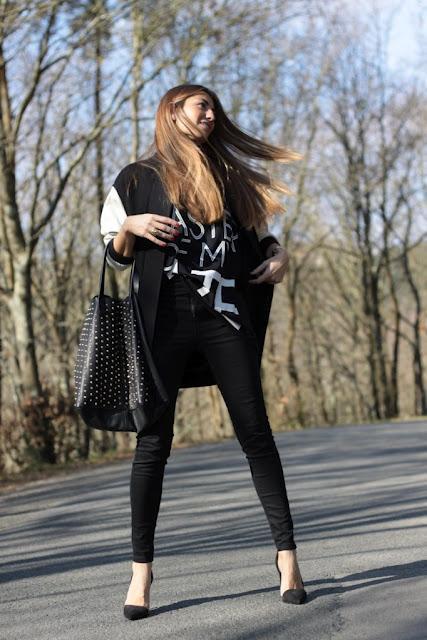 Bartabac. Silvia, me encanta el look en blanco y negro que nos traes con la maxi Bomber de Zara! La preciosa camiseta es de MaryLuis. Silvia, I love your black & white look with the Zara Maxi Bomber! The beautiful T-shirt is by MaryLuis.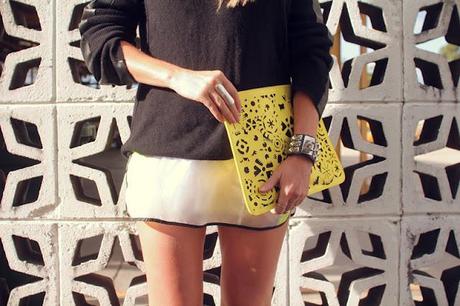 Oracle Fox. La australiana nos trae un look chic sport que me chifla! Solo tienes que cambiar las increíbles sandalias de Tony Bianco por unas sneakers, no? Falda mini  de Alexander Wang, clutch y sudadera de Topshop.  The australian girl wears a chic sport outfit, you just have to change the stunning sandals by Tony Bianco for a sneakers! She also wears, Alexander Wang skirt,  Topshop sweater and clutch.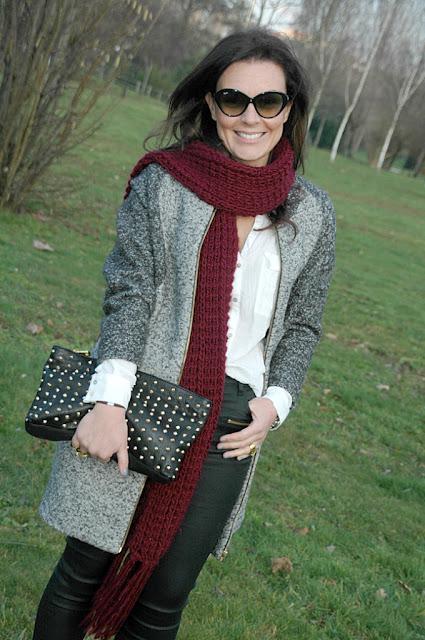 Any Day is Pretty. Rebeca, me encanta este look y sobre todo esa maxi bufanda burgundy! El abrigo es de Pull & Bear,   la bufanda de Zara y el maravilloso clutch de tachas de Zara, como no! Rebeca, I love that look, and the maxi burgundy scarf over all! She wears a Pull & Bear coat, Zara scarf and the lovely Zara stud clutch.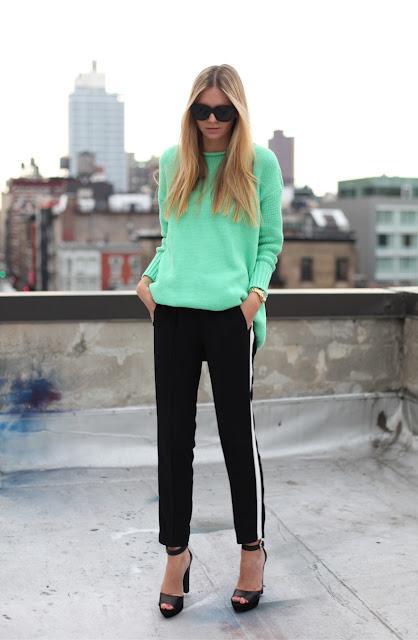 Tuula. Mint Look , nos trae el color del momento, no es así? Jersey de Acne que combina con  pantalones y zapatos de Zara. Me encanta! /She brings up the color of the moment: a look in Mint! Acne Jumper that combines with Zara pants and heels. I love it!
Y para terminar os dejo con dos celebrities ...de quienes, simplemente no puedo pasar por alto sus looks de esta semana, me han encantado!To finish today I leave you with two celebrity looks I can´t forget about this week!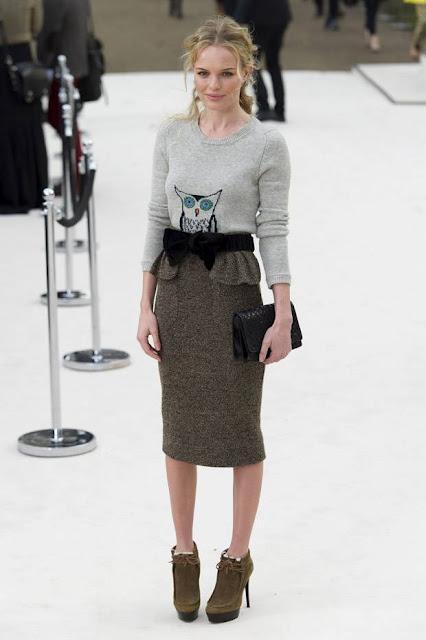 Kate Bosworth de Bulberry Prorsum para acudir a su desfile. Kate Bosworth wears a Burberry Prorsum outift at the arrival of Burberry Prorsum Fashion show.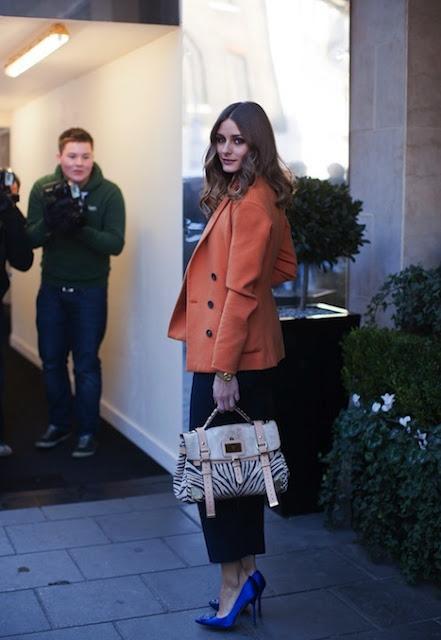 Olivia Palermo con unos "Carrie estupendos" Jimmy Choo para acudir a NYFW. Olivia Palermo at NYFW wearing an Carrie ´s Jimmy Choo.

Have a nice Weekend!


Trendy Pastel
***
  Os invito a seguirme por BLOGLOVIN. / 
You can follow me in
 BLOGLOVIN
. 

PUEDES HACER CLICK AQUI: TRENDY PASTEL POR BLOGLOVIN.  
Click HERE:  TRENDY PASTEL BY BLOGLOVIN.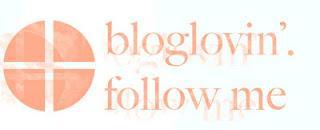 Si no sabes los pasos, es muy fácil!
If you don´t know how, it´s very easy!
1. Hacerse una cuenta en
http://www.bloglovin.com/
Create an account in http://www.bloglovin.com/
2. Seleccionas los Blogs que te gusten y das a 
"follow"
Select your favourite Blogs and Click on Follow.
GRACIAS
THANK YOU
T
r
e
ndy
P
a
s
te
l