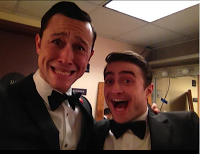 Backstage
Como sabrán el día de ayer se realizaron Los Oscars, una hermosa ceremonia con, debo agregar, hermosos vestidos y escenarios. Pero lo Más importante la estatuilla :D.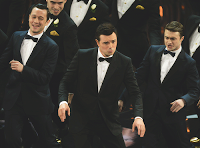 La ceremonia empezó con un show por parte del animador Seth MacFarlane en un número musical junto con Daniel Radcliffe y Joseph Gordon-Levitt, Charlize Theron y Channing Tatum, y Sally Field.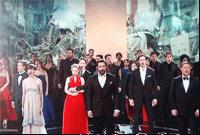 El Resto de la jornada se desarrolló con pequeños chistes, de los cuales mi favorito fue el de la familia Vom Trapp. También hubieron otras presentaciones musicales como la de Catherine Zeta-Jones que cantó All That Jazz de "Chicago", Jennifer Hudson interpretando And I'm Telling You de "Dreamgirls", el reparto de "Les Misérables" que interpretó Suddenly y One Day More, además de la presentación de Norah Jones que interpretó Everybody Needs a Best Friend de "Ted", Barbra Streisand que interpretó The Way We Were y Shirley Bassey interpretó "Goldfinger". Una noche increíble que finalizó con el anuncio de mejor película por parte de la primera dama, y el hermosos discurso de Ben Affleck.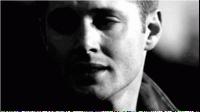 Mi reacción a el Discurso de Ben Affleck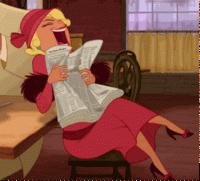 Esta fue mi reacción.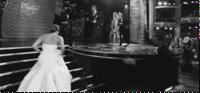 Otro Gran evento fue la caída de Jennifer Lawrence :/ , pero lo más extraño es que ha ella suelen pasarle cosas así :( el otro día fue su vestido y esta vez se cayó. Pero el lado bueno de las cosas es que Hugh Jackman (que es taaaan caballero) corrió a ayudarla.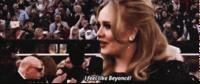 Otra parte a recalcar es el hecho de que Adele Ganó mejor canción original, teniendo en su poder todos los grandes premios posibles, tanto como de música como de cine. ¿Cómo se sintió Adele?.
Mejor Película
"Amour"

"Argo" - Ben Affleck

"Beasts of the Southern Wild"

"Django Unchained"

"Life of Pi"

"Lincoln"

"Les Misérables"

"Silver Linings Playbook"

"Zero Dark Thirty"
Mejor Director
Michael Haneke – "Amour"

Ang Lee – "Life of Pi"

David O. Russell – "Silver Linings Playbook"

Steven Spielberg – "Lincoln"

Benh Zeitlin – "Beasts of the Southern Wild"
 Mejor Actor Principal
Bradley Cooper – "Silver Linings Playbook"

Daniel Day-Lewis – "Lincoln"

Hugh Jackman – "Les Misérables"

Joaquin Phoenix – "The Master"

Denzel Washington – "Flight"
Mejor Actriz Principal
Jessica Chastain – "Zero Dark Thirty"

Jennifer Lawrence – "Silver Linings Playbook"

Emmanuelle Riva – "Amour"

Quvenzhané Wallis – "Beasts of the Southern Wild"

Naomi Watts – "The Impossible"
Mejor Actor de Reparto
Alan Arkin – "Argo"

Robert DeNiro –"Silver Linings Playbook"

Philip Seymour Hoffman – "The Master"

Tommy Lee Jones – "Lincoln"

Christoph Waltz – "Django Unchained"
 Mejor Actriz de Reparto
Amy Adams – "The Master"

Sally Field – "Lincoln"

Anne Hathaway – "Les Misérables"

Helen Hunt – "The Sessions"

Jackie Weaver – "Silver Linings Playbook"
Mejor Guión Original
"Amour"

"Django Unchained" - De Quentin Tarantino

"Flight"

"Moonrise Kingdom"

"Zero Dark Thirty"
Mejor Guión Adaptado
"Argo" - Chris Terrio 

"Beasts of the Southern Wild"

"Life of Pi"

"Lincoln"

"Silver Linings Playbook"
Mejor Película Animada
"Brave" -  Mark Andrews Y Brenda Chapman

"Frankenweenie"

"ParaNorman"

"The Pirates! Band of Misfits"

"Wreck-it Ralph"
Mejor Película en Lengua Extranjera
"Amour"  (Austria) - Michael Hakene

"Kon-Tiki"(Noruega)

"No" (Chile)

"A Royal Affair" (Dinamarca)

"War Witch" (Canadá)
Mejor Documental
 "5 Broken Cameras"

"The Gatekeepers"

 "How to Survive a Plague"

"The Invisible War"

 "Searching for Sugar Man"- Malik Bendjelloul
Mejor Edición
"Argo"- William Goldenberg

"Life of Pi"

"Lincoln"

"Silver Linings Playbook"

"Zero Dark Thirty"
Mejor Fotografia
"Anna Karernina"

"Django Unchained"

"Life of Pi"- Claudio Miranda

"Lincoln"

"Skyfall"
Mejor Diseño de Produccion
"Anna Karenina"

"The Hobbit: An Unexpected Journey"

"Les Miserables"

"Life of Pi"

"Lincoln" - Rick Carter y Jim Erickson
Mejor Diseño de Vestuario
"Anna Karenina" - Jacqueline Durran

"Les Miserables"

"Lincoln"

"Mirror Mirror"

"Snow White and the Hunstman"
Mejor Maquillaje y Peinados
"Hitchcock"

"The Hobbit: An Unexpected Journey"

"Les Misérables"- Lisa Westcott y Julie Dartnell
Mejor Música Original
"Anna Karenina"

"Argo"

"Life of Pi"- Mychael Danna

"Lincoln"

"Skyfall"
Mejor Canción Original
Before my Time – "Chasing Ice"

Everybody Needs a Friend – "Ted"

Pi's Lullaby – "Life of Pi"

Skyfall – "Skyfall" - Adele Adkins y Paul Epworth

Suddenly – "Les Miserables"
Mejores Efectos Visuales
 "The Hobbit: An Unexpected Journey"

 "Life of Pi" - Bill WestenHofer, Guillaume Reocheron, Erik -Jan de Boer y Donald r. Elliott

"The Avengers"

"Prometheus"

"Snow White and the Huntsman"
Mejor Mezcla de Sonido
"Argo"

"Les Miserables"- Andy Nelson, Mark Paterson y Simos Hayes 

"Life of Pi"

"Lincoln"

"Skyfall"
Mejor Edición de Sonido
"Argo"

"Django Unchained"

"Life of Pi"

"Skyfall"- Per  Hallberg y Karen Baker Landers
"Zero Dark Thirty"- Paul NJ. Ottoson
Mejor Cortometraje Animado
 "Adam and Dog"

 "Fresh Guacamole"

"Head over Heels"

"Maggie Simpson in The Longest Daycare"

"Paperman"- John Kahrs
Mejor Cortometraje Documental
"Inocente"- Sean Fine y Andrea Nix Fine

"Kings Point"

"Mondays at Racine"

"Open Heart"

"Redemption"
Mejor Cortometraje de Ficción
"Asad"

"Buzkashi Boys"

"Curfew"- Shawn Christensen 

"Death of a Shadow (Dood van een Schaduw)"

"Henry"