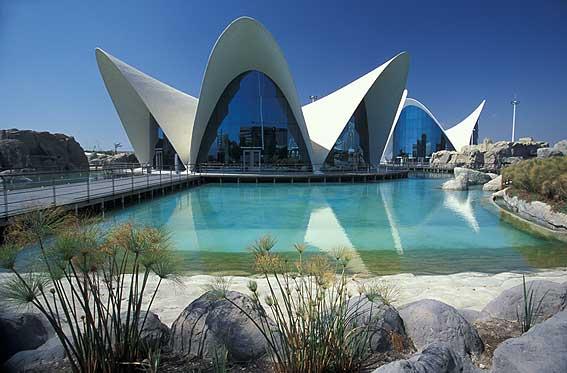 Valencia (Spain) is becoming one of the most popular places for backpackers in Spain and not with so many tourist as Madrid or Barcelona. This city on Spain's Costa Brava has one of the country's best 
preserved city centres, Europe's largest urban complex and is only minutes from the beach.
The annual average temperature is 17ºC with mild winters and sunny summers. it is considered one of the top 5 historical cities in Spain with a lots of cultural life and the best city beach in any european capitol. 
Two massive festival are held in Valencia: Las Fallas on 19th March (check Las Fallas)and La Tomatina the last wednesday of Agoust. 
Also well known for being the original city of one of the most popular dishes of the world, la Paella (check la Paella). But what many people do not know is that valencia has one of the weirdest  sumjmer beverage, la Horchata.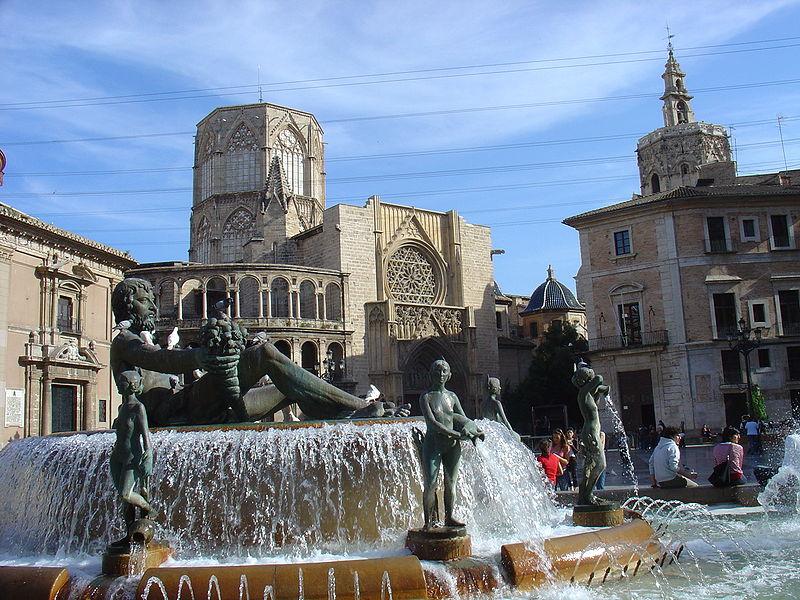 La Horchata (orxata de chufa) is a tradicional valencian beverage made fromtigernuts (also used in place of milk by the lactose intolerant), water andsugarThe village ofAlboraiais well known for the quality of its horchata. It is served ice cold as a naturalrefreshmentin the summer.  
I certainly recommend you to try the horchata in  Horchateria Catalina next to Plaza de la Reina (where the cathedral is). They have the best horchata in Valencia center and the bar is decorated like 100 years ago. A glass of horchata costs around 3 euros.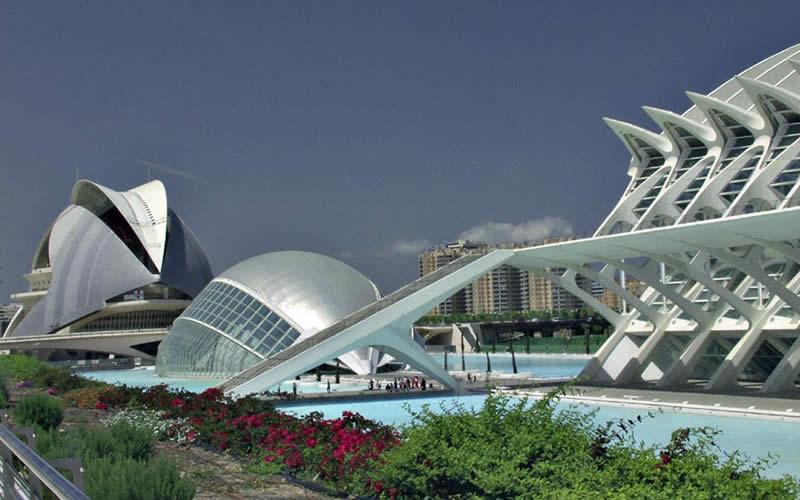 Valencians eat "fartons" with horchata, a 
confectionary sweet typical of Alboraia. In Alboraia
 is 
Horchateria Daniel,
 proud to have been visited for illustrated popularites like Salvador Dali. (Metro Alboraya-Peris Arago)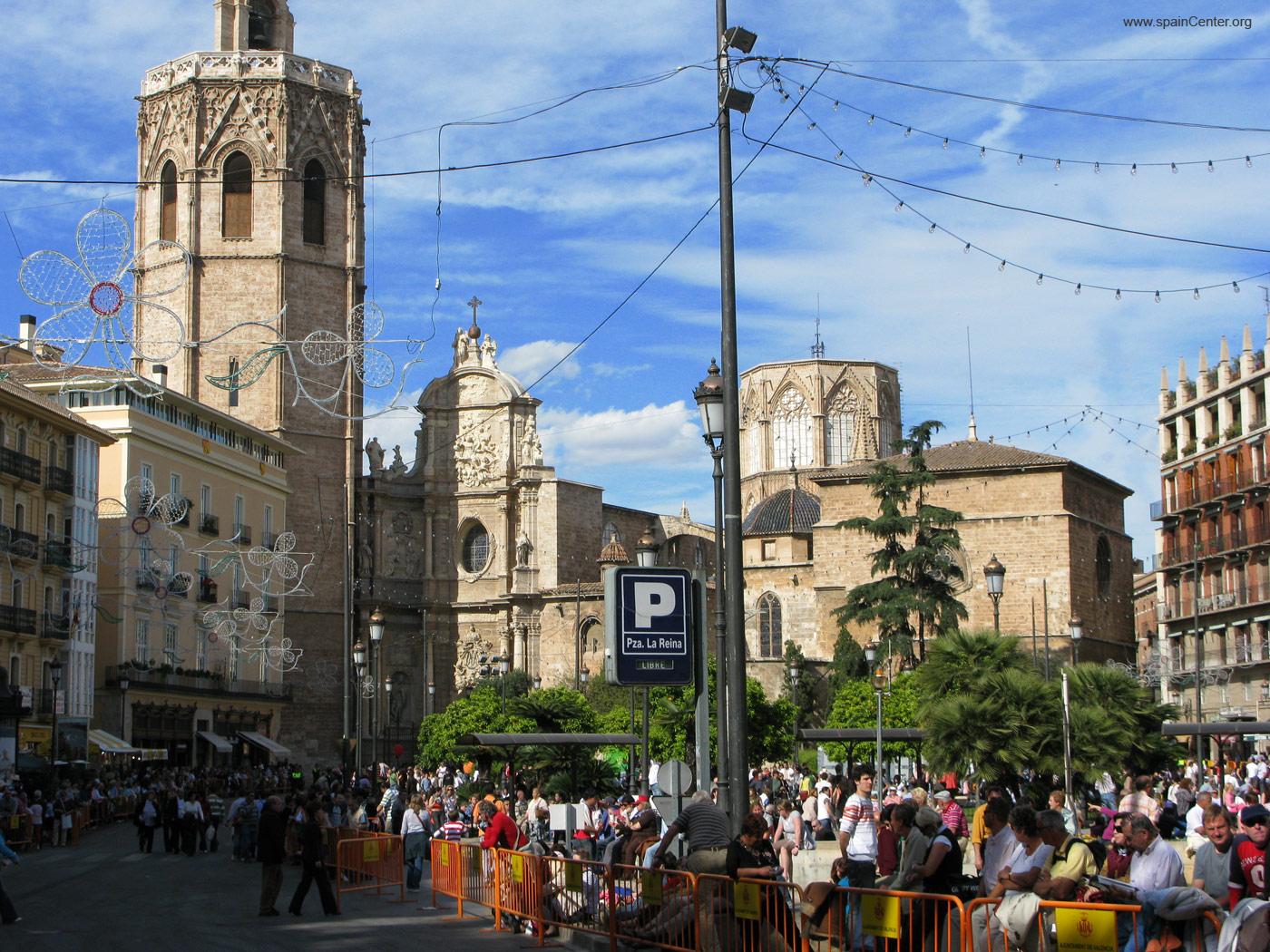 What to see?
Institut Valencià d'Art Modern in Calle Guillem de Castro, 118. 
The Valencian Institute of Modern Art showcases some of Spain's most remarkable modern art.
Open daily from 10am-8pm; admission €2.(Sunday free)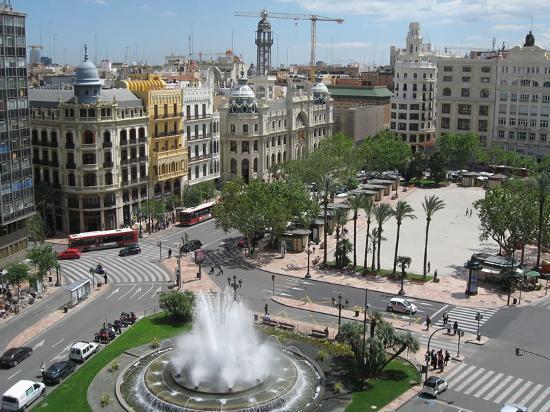 Plaza de la Virgen/Plaza de la Reina/Plaza del Ayuntamiento
Valencia city centre is dominated by these three squares. Plaza del Virgen was once the forum of Roman Valencia and is now home to hundreds of pigeons. Further south, Plaza de la Reina is where you will find one of the entrances to the city's cathedral. Last on the trail is Plaza del Ayuntamiento, the largest of the three and home to an enormous fountain and some of the city's most beautiful buildings.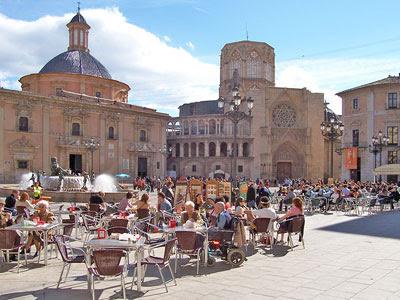 Catedral de Valencia in Plaza de la Reina There are many places of worship around the world that claim to house the 'Holy Grail', the cup used by Christ during the Last Supper. Valencia's cathedral is one of them. 
Open daily from 7.30am-1pm & 5pm-8.30pm; admission free/€2 for tower.
Ciudad de las Artes de Las Ciencias in Calle Arzobispo Mayoral, 14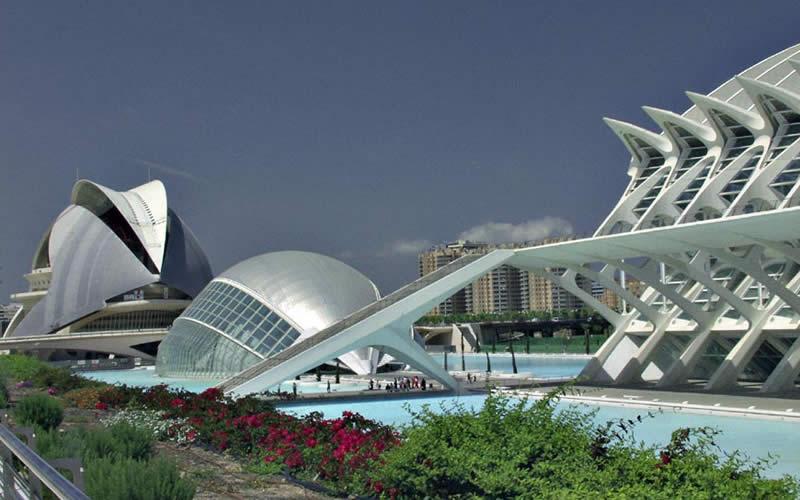 Valencia's 'City of Arts and Sciences', Europe's largest urban park, is where you will find some of the world's most aesthetically pleasing buildings. Whether you decide to enter any of them or not, they have to be visited just for photographic reasons. The 'city' incorporates Palau de les Artes (the city's 
auditorium), L'Hemisferic (a planetarium and IMAX theatre), Museu de las Ciences (Science Museum) and L'Oceanográfic (marine park). 
Opening times and admission prices vary.
Jardin del Turia
This park spanning 7km was a river bed in a previous life when the River Turia used to flow through Valencia. Today it is the city's biggest and best known park and the perfect place to unwind if you need to get out of the old quarter for a couple of hours.
Valencia's beach: Malvarrosa and Las Arenas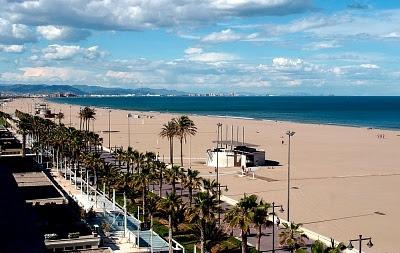 One of Valencia's finest qualities is its climate. This city on the Costa Blanca enjoys over 300 days of 
sunshine every year. As a result, its beach Playa de la Malvarrosa is one of its biggest attractions. 
Located east of the city centre, it gets busy at weekends. The easiest way to get there is via the high-speed tram.
How to get to Valencia?
By flight: low cost airlines like Ryanair have many flights from many cities in Europe. Vueling or Iberiasometimes also offer cheap flights to Valencia too.
By train: Valencia is well comunicated by train. Check spanish Railway Company Renfe
By bus: The biggest spanish bus companies, Alsa and Avanzabu,s will connect you from most of the main spanish cities to Valencia at a budget price.
Airport, bus station and train station are connected to the center by metro.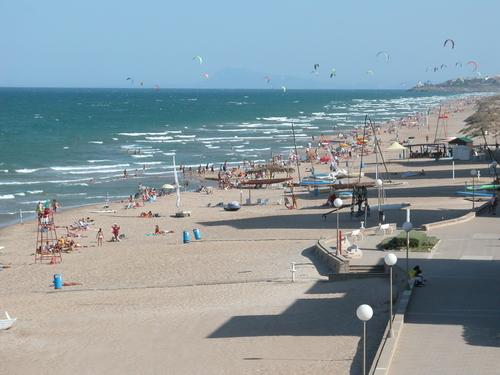 Shooping:
Mercato de Plaza Palafox Plaza Palafox, the 
square right beside Valencia's Mercado Central,
is the location for one of its most central markets. 
Held every Sunday, here you can find everything 
from underwear to t-shirts and everything in 
between. As you would expect from most 
markets, there are endless bargains to be found.
Accomodation:
My recommendation is Cuba Homestay. 
Cuba Homestay is a cozy penthhouse owned by a friendly backpacker. Perfect to feel the Real Spanish Experience. A big outdoor rooftop terrace to sunbathe during the day and chillout at night. You will get everything you need, free continental breakfast, locker in the room, free towels, free coffee/tea anytime, free linen, free wifi and English speaker willing to help you anytime.
 The location is perfect very close to the metro station of Benimaclet, 15 minutes walking to the center and in front of the tramp station of Primado Reig to the beach.
Moving in/around Valencia: The best way to move around Valencia, apart of metro and buses, is valenbisi. 
How it works? All Valencia is full of bicycle parking areas starions where you can suscribe a card to use bicycles all the day. You can use them 24 hours but every 30 minutes you have to 
change the bike in another parking area if you dont wanna get a fine.
 a weekly suscription is only 12 euros and you can do it in any bicycle station with your credit card.