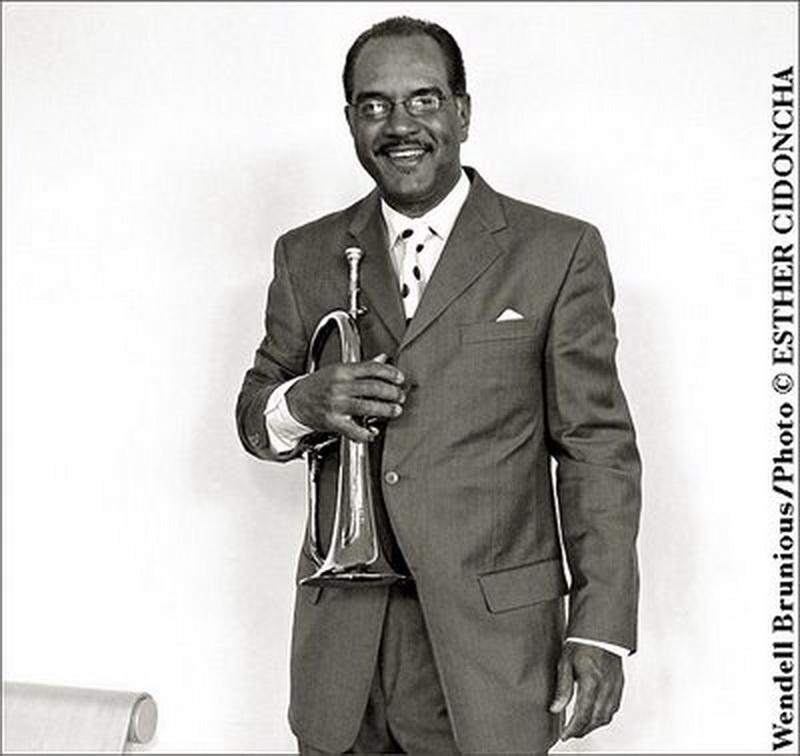 Pocos músicos conocen el jazz de Nueva Orleans en todas sus variantes como este trompetista nacido en la capital del Delta y que con tan sólo 14 años ya recorría las calles de la ciudad con la Olympia Brass Band. Seguidor de la escuela que arranca en el gran Louis Armstrong y recorre buena parte de la historia del jazz de la mano de Clark Terry, Clifford Brown, Lee Morgan o Freddie Hubbard, ha colaborado también con compañeros y amigos de Nueva Orleans como Wynton Marsalis, Terence Blanchard o Harry Connick Jr., así como con la orquesta de Lionel Hampton.
(sigue)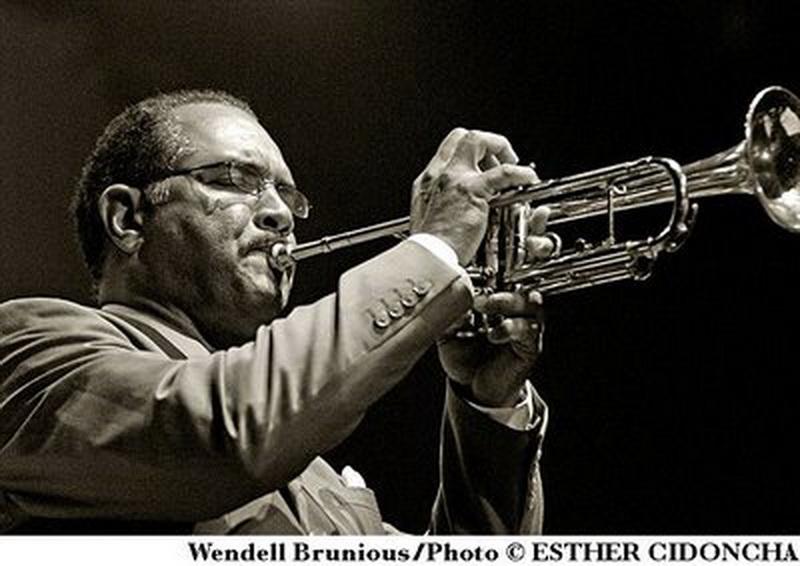 Wendell Brunious is a proud product out of the New Orleans music scene. He was born into one of The Big Easy's prominent musical families. His father, John Brunious, played trumpet and piano attended Julliard Conservatory and wrote and arranged for Billy Eckstein, Cab Calloway and Jay McShann. His mother, Nazimova Santiago Brunious was from the Santiago family, which was one the first families of jazz. His Uncle Willie Santiago was one of the first guitar players ever recorded, and at one time, worked with Buddy Bolden, the man credited with starting jazz.
Wendell grew-up playing trumpet and singing and did his first recording when he was only nine years old. He started to study the trumpet formally when he was eleven and his skills started to develop, but the biggest part of his development was listening to recordings. He listened to Louis Armstrong, Clifford Brown, Chet Baker, Nat "King" Cole, Clark Terry, Lee Morgan, Ella Fitzgerald, Nat Adderly, Dizzy Gillespie and Freddie Hubbard. "This was my real school", he comments. When he was fourteen, he started to play with The Olympia Brass Band and through his teens played around New Orleans with various bands. One year, during the New Orleans Jazz Fest, he got a call from the great Wallace Davenport, asking was he availabe to fill-in with the Lionel Hampton Big Band. Needless to say, Wendell jumped at the chance and eventually joined the band in New York.
Upon his return to New Orleans, he started to work with the Tuxedo Jazz Band, a trumpet chair once occupied by the greatest himself, Louis Armstrong. Years later, Wendell was asked to join and eventually lead the Preservation Hall Jazz Band, a stint that lasted over twenty-three years. Since then, Wendell has toued with his own band the New Orleans All Stars all over the world. He has appeared at Carnagie Hall several times, the Barbican Centre in London, Heinz Hall in Pittsburg and Boston Symphony Hall.He has also done guest spots with everone from Chris Barber to Harry Connick, Jr. He can be heard on the soundtrack of the movie "Blaze", starring Paul Newman and also on the Zatarains commercials. He can be seen playing the leading role in the beautiful romantic movie titled "Once".
Growing-up in New Orleans has allowed me to be around some of the greatest music and musicians in the world", Wendell replies. "To grow-up knowing and working with musicians such as, Wynton, Branford and Ellis Marsalis, Terrance Blanchard, Harry Connick, Jr., Herlin Riley, The Dirty Dozen Brass Band, and Nicolas Payton has been wonderful", he continues. "It's great to know that you've been associated with the best in the world. It gives you a boost in knowlege and in confidence".
Wendell has recorded and toured with an impressive array of jazz greats. This list reads like a who's who of jazz: Wynton Marsalis, Lionel Hampton, Clark Terry, Al Grey, Bob Haggard, Dick Hyman, Joe Williams, Joe Sample, Harry Connick, Jr., The Olympia Brass Band, The Dirty Dozen Brass Band, Jesse Davis, Junior Mance, Alvin Queen and many others.
When asked for quotes about Wendell, Dave Bartholemew replies, "Nobody knows more about New Orleans music than Wendel Brunious". Wynton Marsals is quoted as saying, "Wendell can play New Orleans style and Bebop at the same time". Wendell humbly contributes, "I'm just a guy blessed to be born into the family that I was, in the city of New Orleans and growing-up with the people that I grew-up with".
A note::
Wendell Brunious trumpet; Teddy Fullick trumpet; Frank Brooker reeds & vocal; Dave Donohoe trombone & vocal; Torn Kincaid piano; Mal Home banjo & guitar; Jim Swinnerton double bass; Bill Evans drums.  :  Recorded live at The Rawnsley Hall, Keswick, Cumbria, 12th May 2007 during the 2007 Keswick Jazz Festival. Photographs courtesy of Jill & Geoff Spencer.