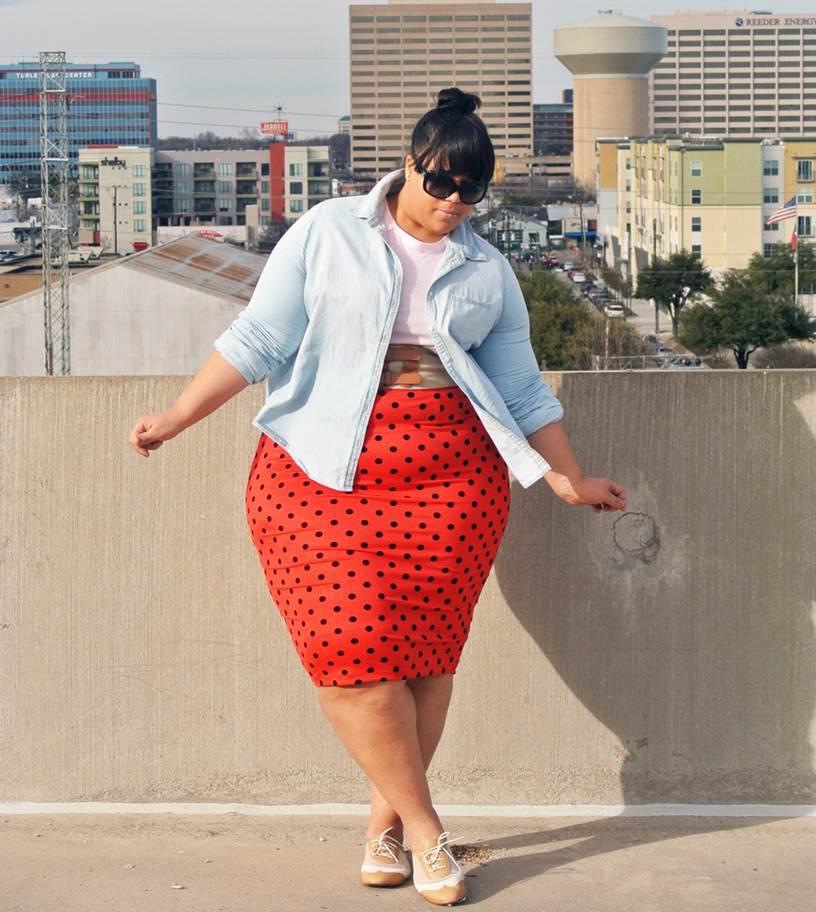 I was asked by a magazine to break up this outfit for a polka dot story for spring.  It's actually something I've been meaning to do for a long time.   I wanted to show how you can create multiple looks out of two identical pieces or twinsies.  Working such a concept could even save you a dollar or two.  I worked with the JIBRI twinsy, but I've seen duos at Asos & Walmart (Alexis Taylor Collection) as well.  One thing I haven't seen is the intense peplum length on any other brand, but JIBRI.  It's awesomeness.  There are probably a thousand and one different combos you can work.  Everything I used was in my closet and really easy to add into the polka dots.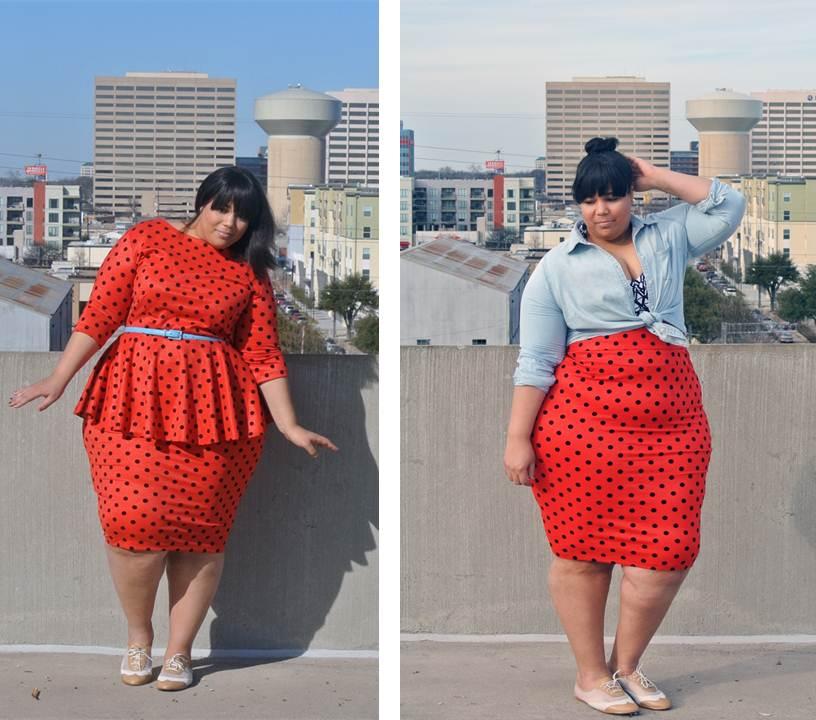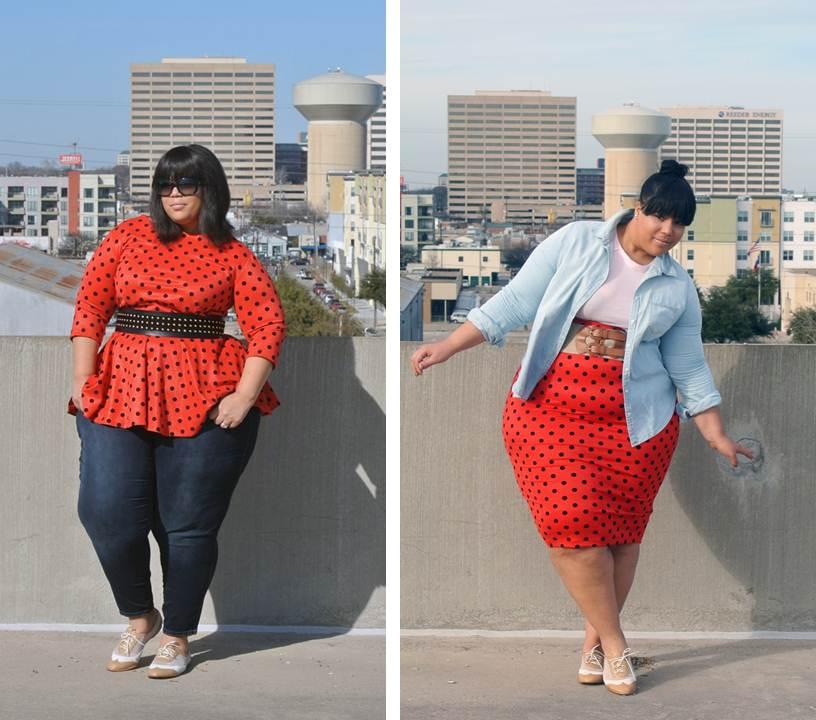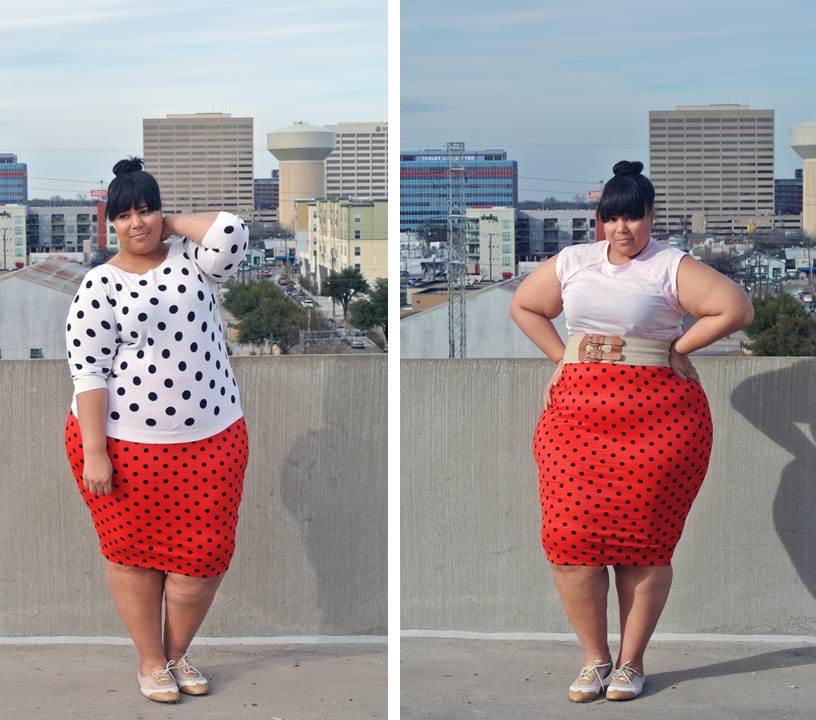 Outfit Components - Denim Shirt (similar) $49, Pink Blouse (similar) $33, JIBRI Polka Dot Skirt (similar)$75, JIBRI Peplum Top $75 (similar), Shoes - Cole Haan via Nordstrom Rack, Clip-on Bang $27
Note the shoes worn in this photo were pre-Shug (pro-nounced like Suge Knight) bad dog moment
.  
Due to my leaving my shoes on the floor, she decided to chew one of them up.  If you follow me on Instagram (@garnerstyle) you might have already seen Shug's dog shaming.