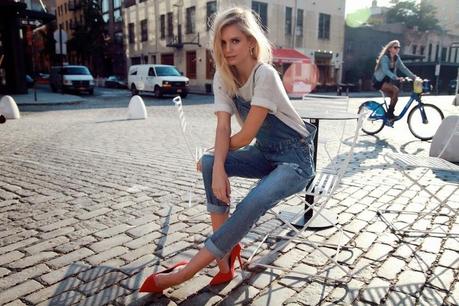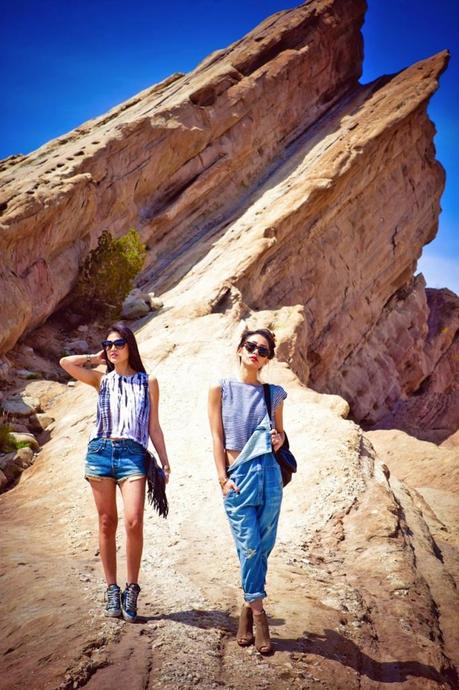 Hay tendencias que se llevan mas que otras, algunas son mas chic y estilosas, otras son mas cómodas y confortables. El criterio final lo pones tu, tu decides que llevar, que prendas son tu seña de identidad y cuando optar por estilismos con los que te sientes segura y puedes ser tu misma. /
There are trends that are more in than others, some are chic and stylish, others are comfortable and lazy. The last word is yours, you are the one who decide what to wear, what clothing are your identity signature and when to wear pieces you feel self secure and you can be yourself.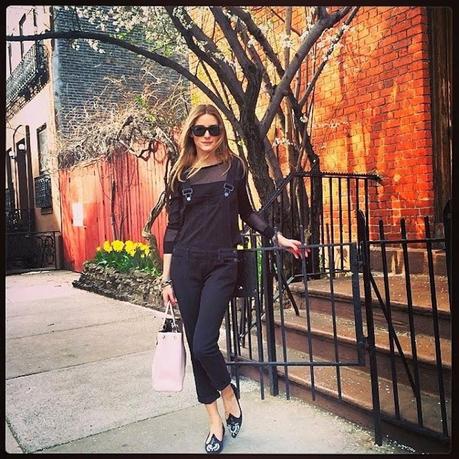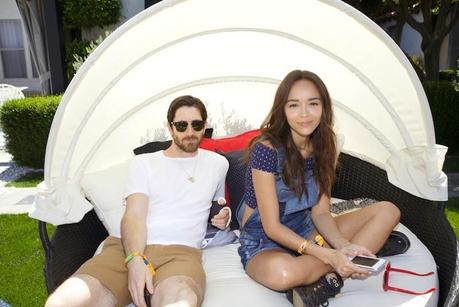 Se trata de una moda que procede de los 90, una moda adolescente y juvenil que no favorece a nadie. Una tendencia que vuelve a sus orígenes, donde nos recuerdan al taller mecánico, a la mano de obra y a la clase trabajadora. /
Is a 90's fashion, a young teen trend that doesn't flatter anyone. A old school trend that returns to its begging where it remind us to the mechanics, the working class and the workwear.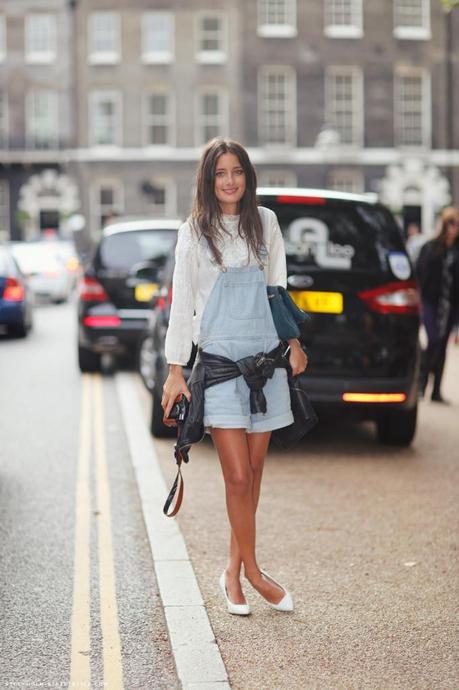 Diseñadores de todo el mundo han optado por incluir piezas de este tipo en sus colecciones, celebrities como January Jones,  Sarah Jessica Parker, Alexa Chung, Kylie Minogue, o
Hilary Duff
son fans de esta tendencia. Los petos y monos sin duda, han venido para quedarse. /
Designers from all the world corners has decide to include this piece on their collections, actress as January Jones, Sarah Jessica Parker, Alexa Cung, Kylie Minogue, or Hilary Duff are fans of this trend. The dungarees or overalls have come to stay for a long period of time.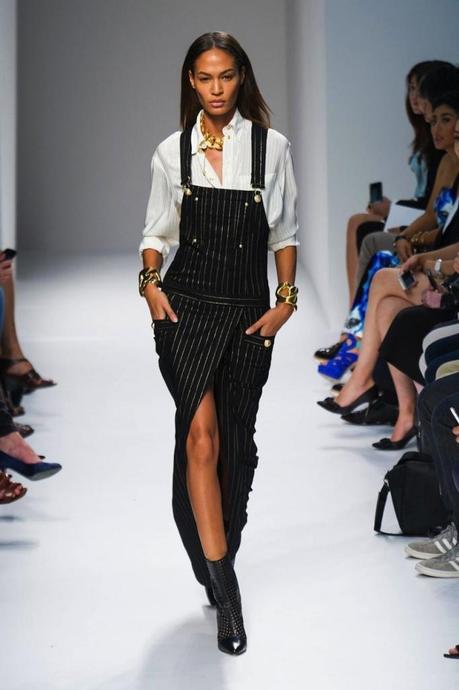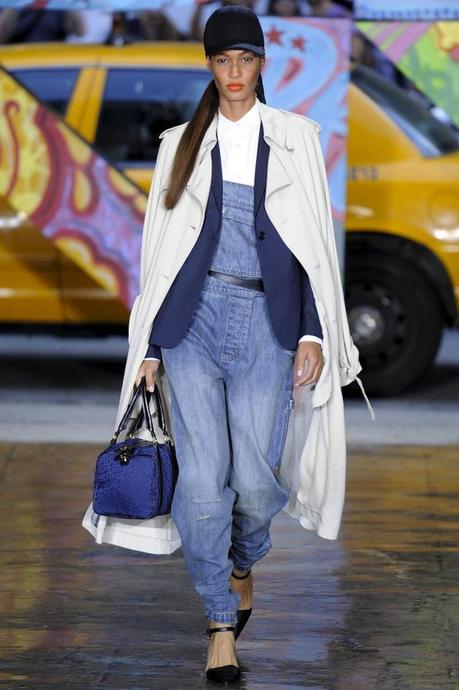 DKNY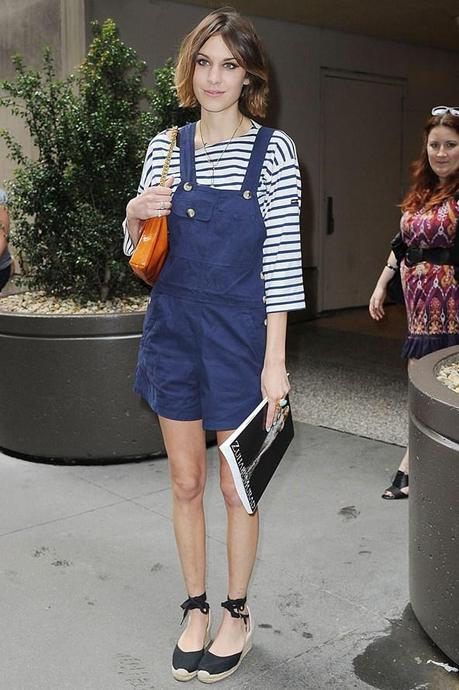 Una prenda que no favorece, que no estiliza, que no
marca
la figura pero que a pesar de todo entra con fuerza en la temporada Primavera-Verano 2014, y no hay quien se resista a ella. Somos tan adictas a las tendencias? /
A garment that doesn't help, that doesn't stylize, which doesn't mark the female figure but hard tackles in Spring-Summer 2014, and no one can't resist it. Are we so addicted to trends?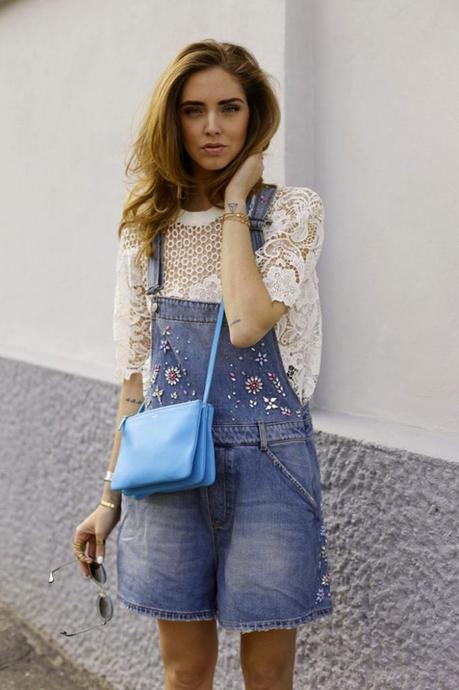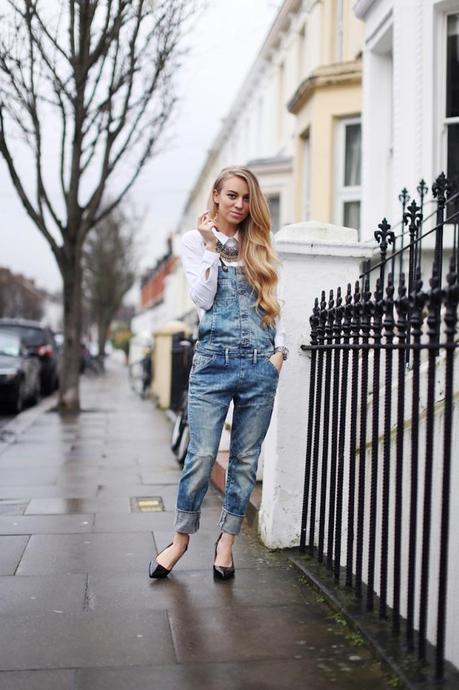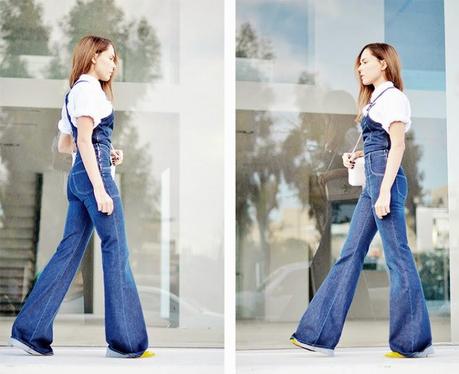 Tipos y estilos de monos o petos. / Types of dungarees or overalls. 1. Largo y vaquero. / Long and denim.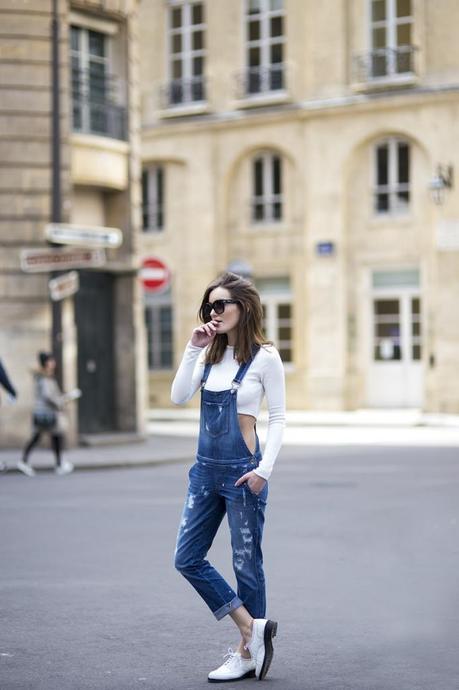 Trasmiten la sensación de sencillez, de confort, de frescura. Es la forma mas original, la mas fiel a sus orígenes. /
They transmit the sensation of simplicity, comfort and freshness. Is the most original and true to themselves form.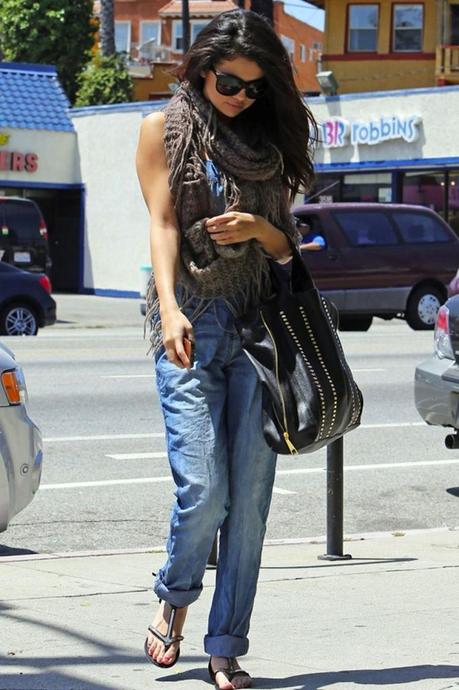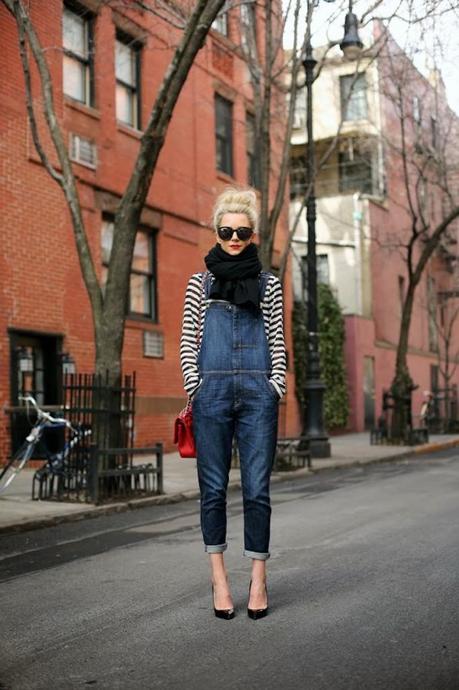 2. Cortos y de tela vaquera. /.Short denim overalls.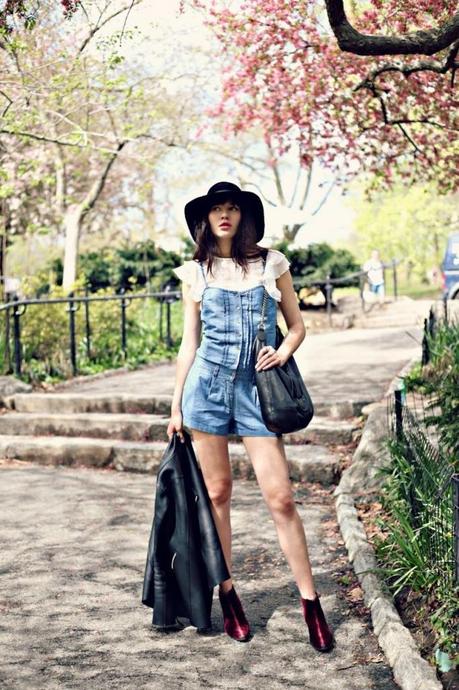 Son la pieza de verano perfecta, ideales y juveniles, si sabes cogerles el truco iras de lo mas cómoda y fresquita cuando nos ataquen las altas temperaturas. /
They are the perfect summer piece, great and young, if you get the essence you will be able to dress comfortable and chill when high temperatures get red.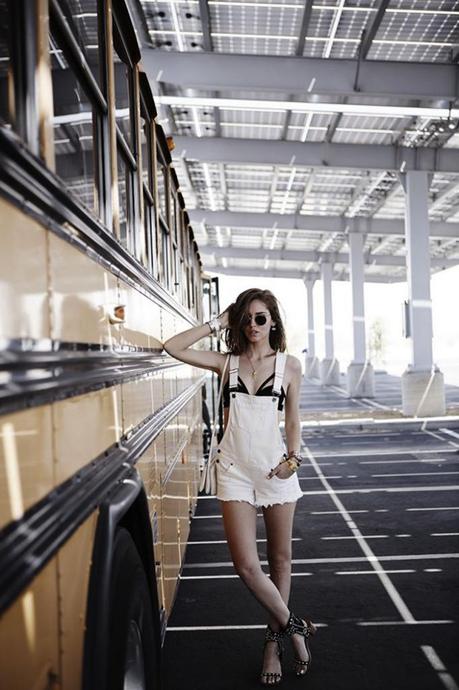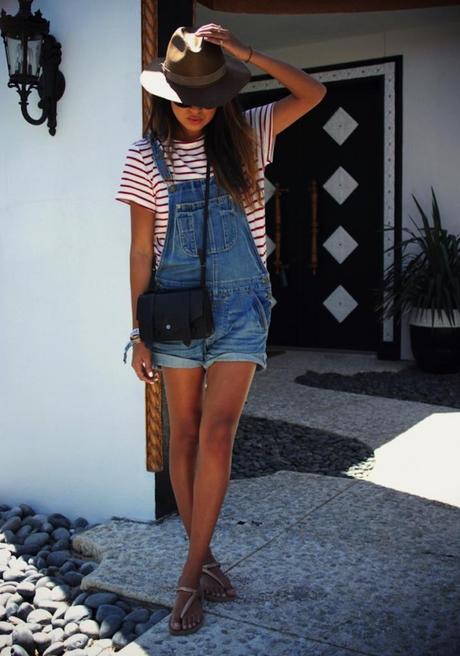 3. En vestido. / As a dress.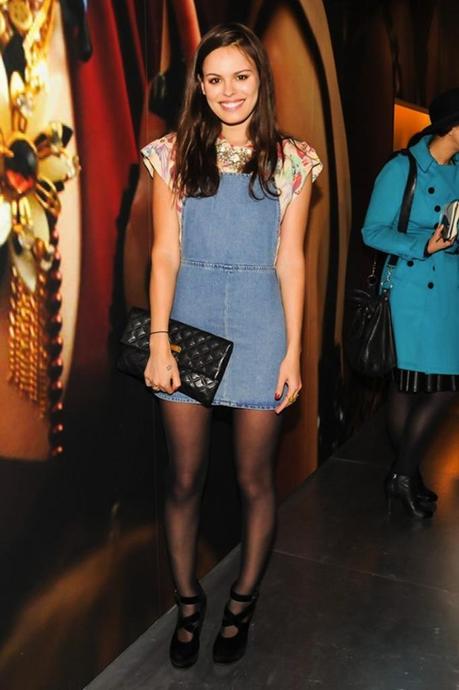 Los petos vaqueros también se han echo en vestidos para sacar su lado mas femenino. Según como los lleves puedes hacerlo de la forma mas lady, la mas
casual
o la mas deportiva, el limite solo lo pones tu. /
Dungarees are also made in dresses, to show its ladylike side. You can wear them in a lady, casual or sport way, the limit is only set by you.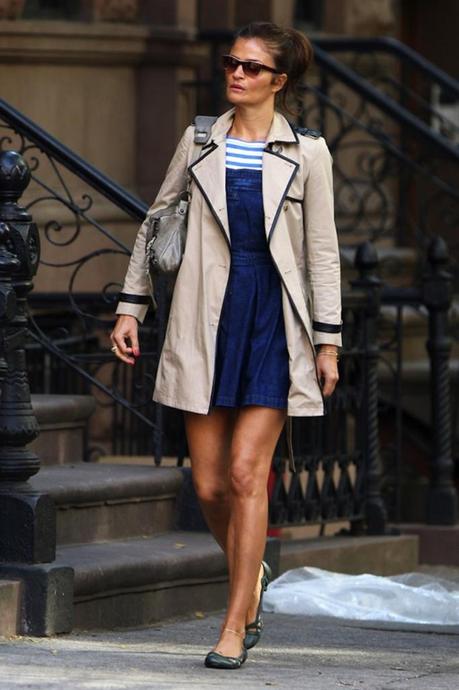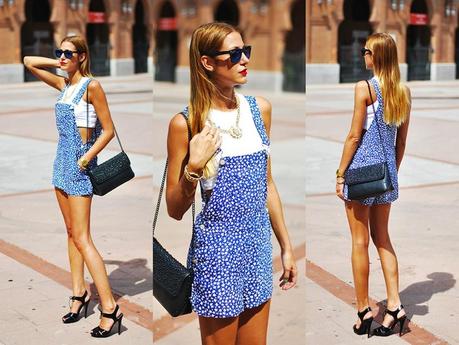 4. Colores, y toques minimalistas. / Colors and minimal style.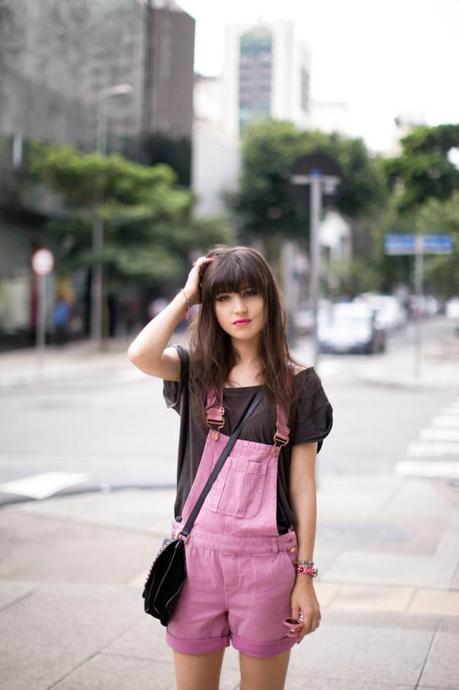 Dejando el vaquero a un lado, buscamos otras telas y otros tonos. Se trata de una opción mas moderna y estilosa. /
Leave denim aside and look for other fabrics and colors. Is a more modern and stylish option.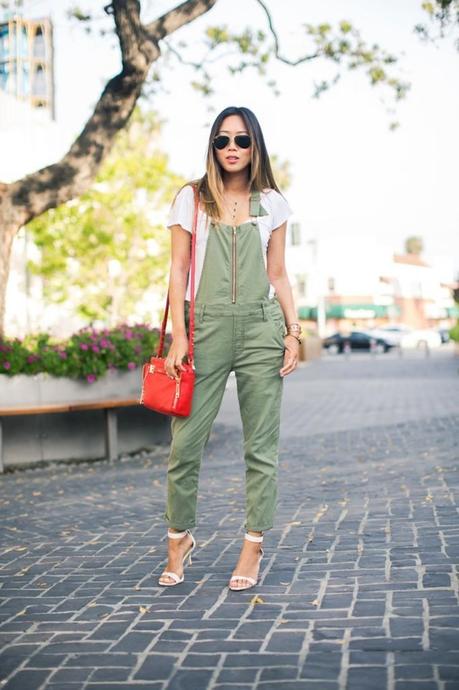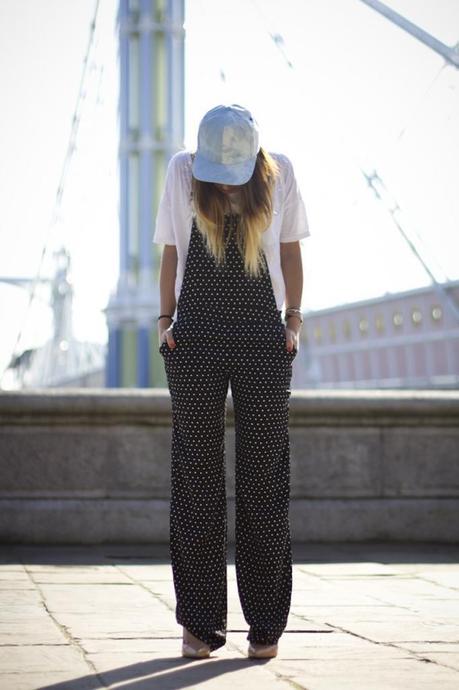 5. En cuero. / In leather.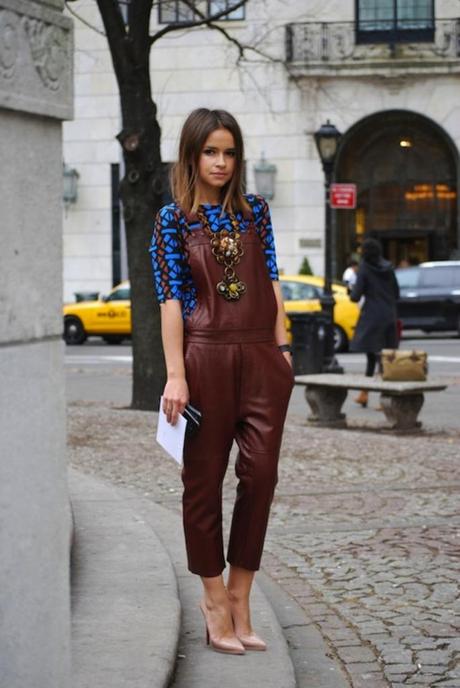 Cuando un tejido se pone de moda, lo hace de verdad. Los petos de cuero visten mas que cualquier otros, sin abandonar ese aire casual que los delata. /
When a fabric is in, is deep installed. Leather overalls dress up more than any other model, without leaving the casual air that they are known for.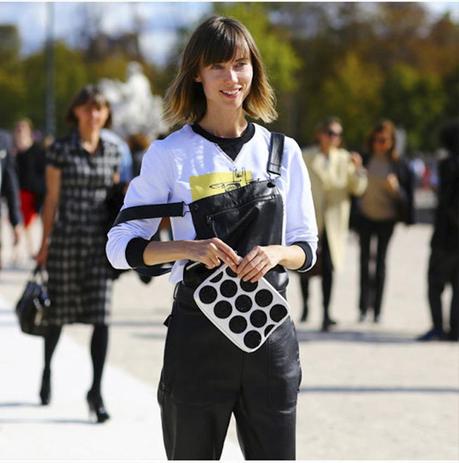 Como llevarlos de manera cool. / How to wear them in a cool way. Saca su lado mas sexy. / Take out its sexy side. 
La ropa de verano es mas sensual, mas sexy y atrevida. Aprende a quitarle el carácter masculino, y sucio y haz de ellos tu mejor aliado. El truco esta en hacer que parezca una prenda sexy, en sacarles su mayor partido, en saber como llevarlos y cual es el momento adecuado para ello. /
Summer clothing is more sensual, sexy and daring. Lear how to take out its male and dirty side, and make them your best option. The trick is to make it a sexy piece, to take out the best of it, to know how to wear them and when is the right moment for that.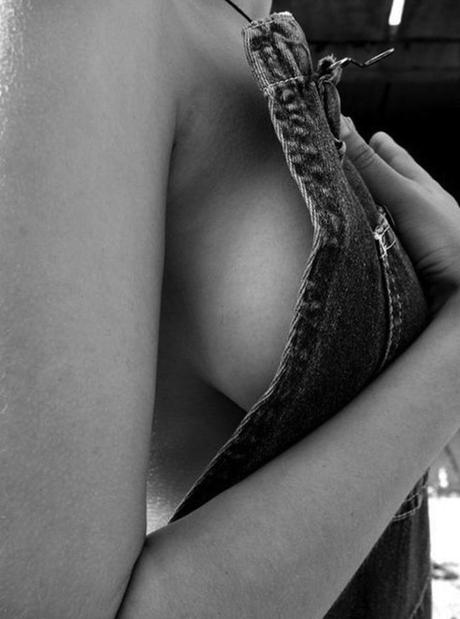 - Pontelos con un bandeau o crop top. Están muy de moda, y son la mejor alternativa para mostrar su lado mas femenino. /
Wear them with a bandeau or a crop top. They are so in, and are the best alternative to show their feminine side.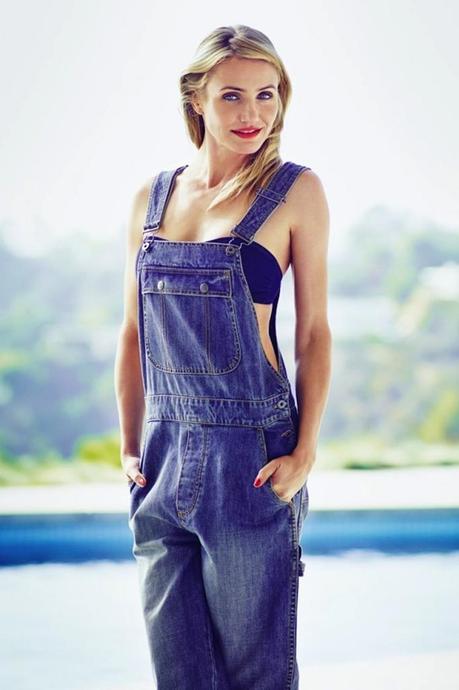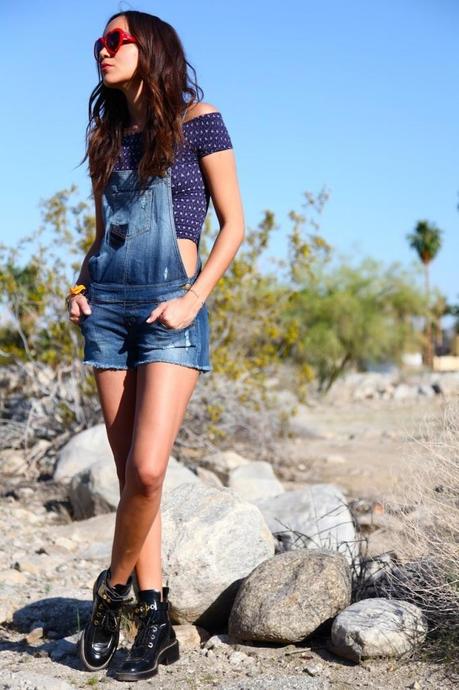 - Los tacones ayudan a cualquier look. En este caso harán que sea mas estiloso, mas chic y que estilice un poco la figura que sin duda, deforma estos pantalones. /
Heels help any look. This time they will make it more stylish, more chic and it would stylish the figure, a figure that is a bit twisted with those jeans.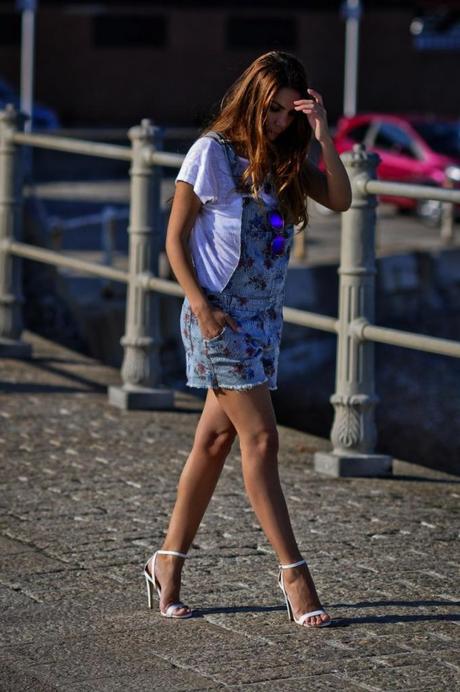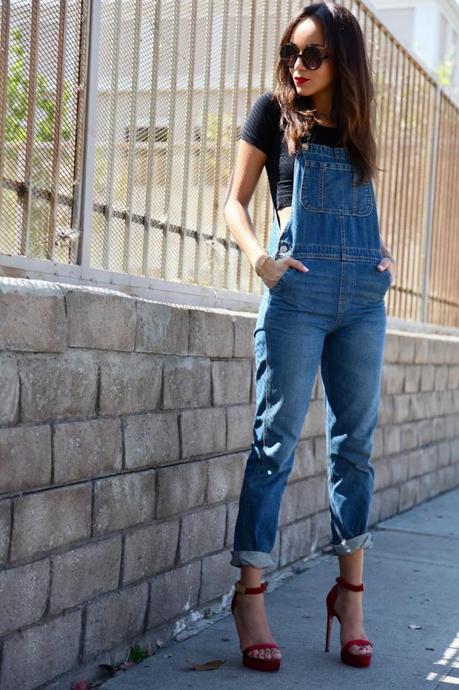 - Busca un par ajustado, olvidate de los monos oversizes que sacan lo peor de tu imagen, y opta por un peto ajustado que marque tus curvas. /
Look for a tight model, forget oversize options that gets the worst of your body and look for a slim model that highlight your curves.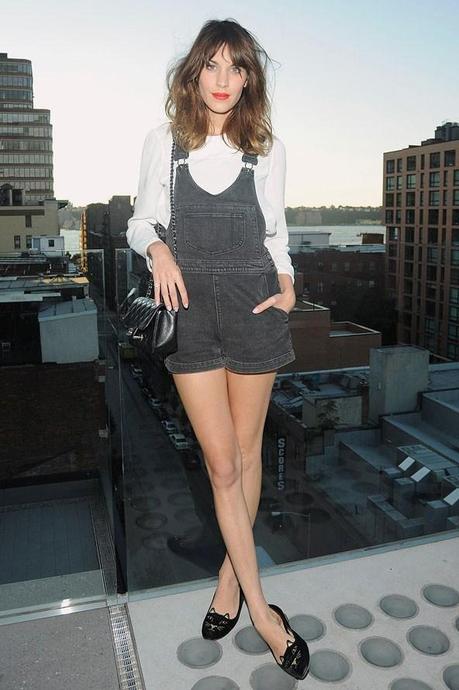 Inventa y sigue. / Invent and go on. 
Ya no estamos en los 90, aunque las modas vuelven lo hacen de un modo distinto y es momento de situarnos en el siglo XXI y hacer las cosas como es debido. /
We are no longer in the 90's, trends return but in a different way and is time to step into the 21th century and make things as it should be. 
- Dobla el bajo, y llévalos con sandalias planas o bailarinas. Lograras ese look desenfadado que tanto gusta dándole un toque trendy y estiloso. /
Roll-up the hems and were them with flat sandals or ballerinas. You will create the relaxed look you love with a trendy and stylish ingredient.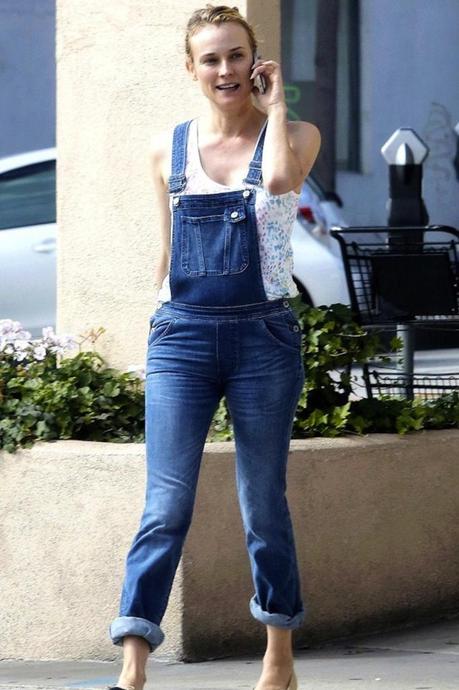 - Las deportivas se llevan muchísimo. Desde que la gente sale a la calle, y no se queda encerrada en los gimnasios, las zapatillas de deporte han ocupado un espacio imprescindible en el armario femenino. Combinar los petos con este calzado lograra que saques su lado mas casual. /
Sneakers are so in. Since people get out and avoid been locked up at the gym, sneakers had taken an essential place in the woman closet. Mixing a overall with this kind of footwear will take your more casual side.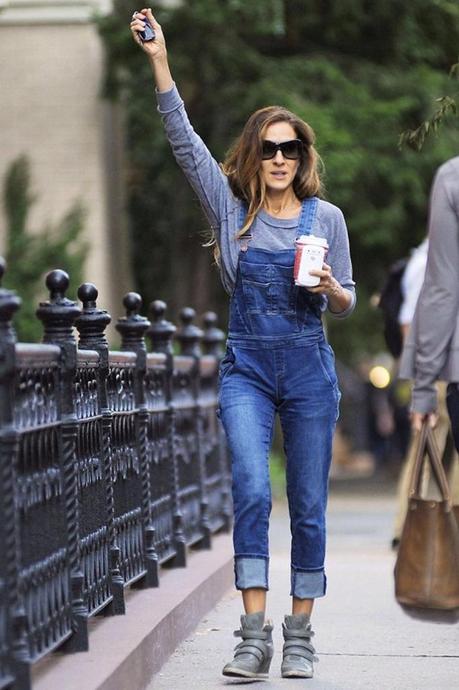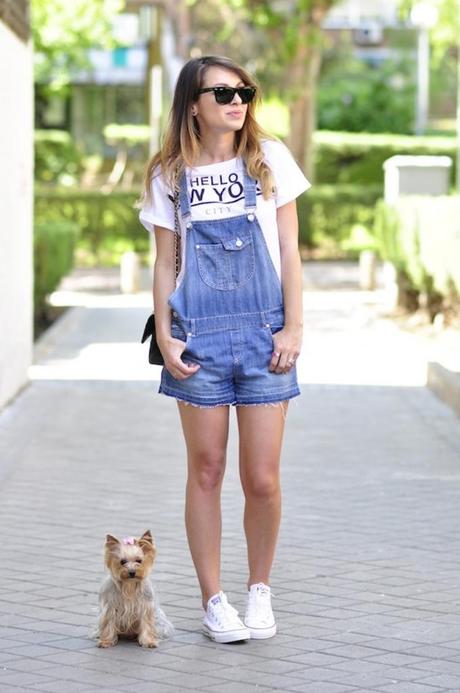 - Pontelos con un solo tirante. Lograras un look relajado, trendy, y chic. /
Wear them undone. You will obtain a relaxed, trendy and chic look.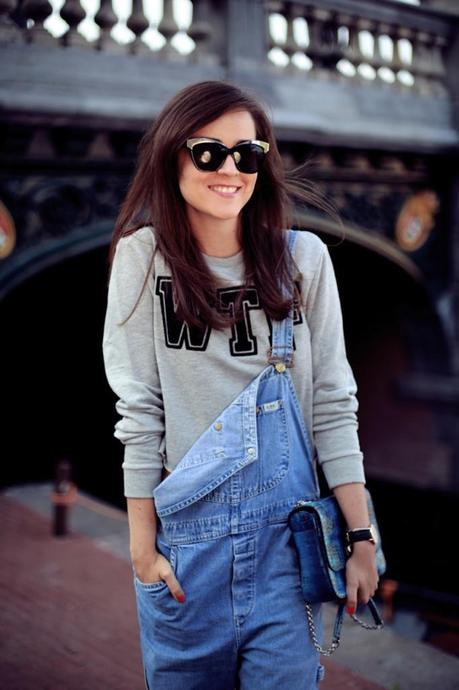 - Llevalos con un blazer o una chaqueta por encima, lograras un look mas elegante. /
Wear them with a blazer or jacket over them, you will get a more elegant look.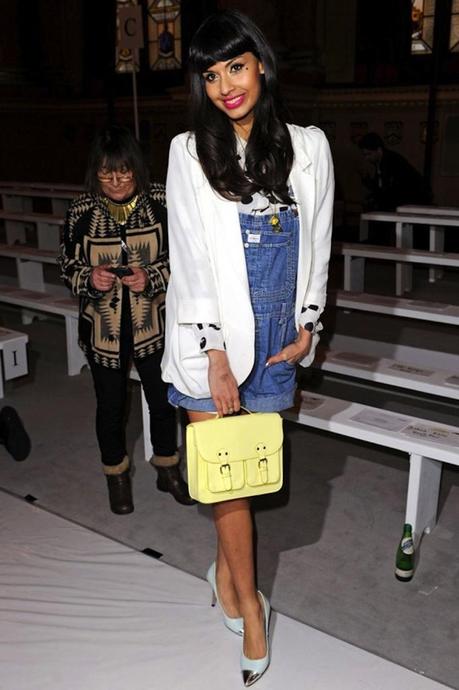 Que piensas? Somos tan adictas a las tendenicas que nos preocupa mas el que se lleva, que el como queda? /
What do you think? Are we so addicted to trends that we care more about what is in, than about what looks good on me? 
Bisous!!!Mia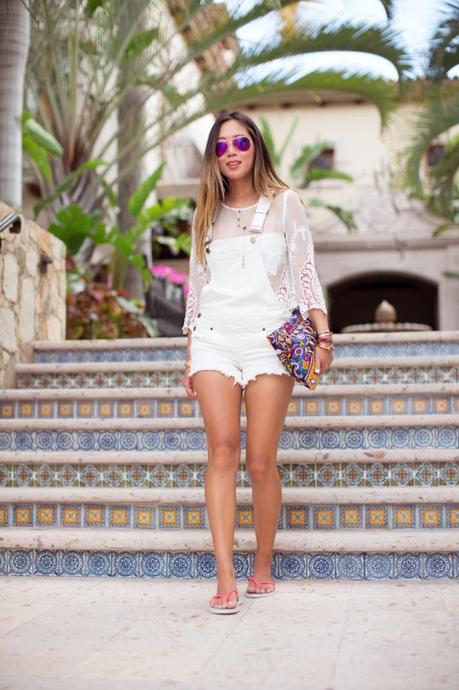 Sources: 
Tula Vintage
,
Ashley-ringmybell
,
Necklaceofpearls
,
Glamour
,
Lucitisima
,
Betty
,
5inchup
,
Styleheroine
,
Carolinemode
,
Anouskaproettabrandon
,
Motelrocks
,
Songofstyle
,
Sincerelyjules
,
Theblondesalad
,
Atlantic-pacific
,
Neonblush
,
Viivaluxury
,
Natalieoffduty