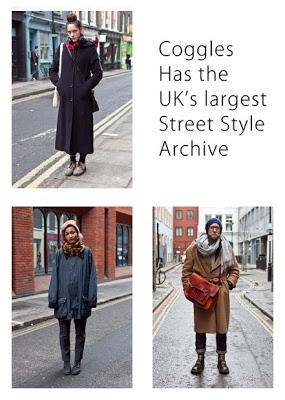 Nick Scaife (Reino Unido, 1984) es un joven fotógrafo especializado en fotografía de moda que ha trabajado en campañas comerciales para grandes marcas y diseñadores como Moschino, Orla Kiely, Oliver Spencer y eventos como la influyente London Fashion Week.
Más allá de estos trabajos puntuales, Nick es, además, el fotógrafo que se esconde detrás de la selección de "fotografía callejera de estilo" de Coggles.com, una conocida revista online de tendencias.La fotografía de moda, pero, parece ser sólo una fracción de su portfolio fotográfico, ya que cuenta, además, con una serie de proyectos personales que complementan estos trabajos hechos por encargo.La mayoría de estos proyectos personales están desarrollados durante largos viajes que Nick realiza alrededor del mundo (parece tener especial preferencia por el próximo  oriente) y buscan trasladar esa visión analítica de la fotografía de moda al reportaje fotográfico etnológico.
Es el caso de sus series realizadas en Armenia, la India o en el estrecho del Bósforo de Istanbul, que separa la Europa oriental del Asia occidental, constituyéndose como quizá la frontera más significativa y evocadora existente.


"Istanbul is a cohesive city awash with contradictions. 
Where new entrepreneurial energy collides with the traditional melancholic air, and where the gulf between possibility and reality seems to be at its most pronounced."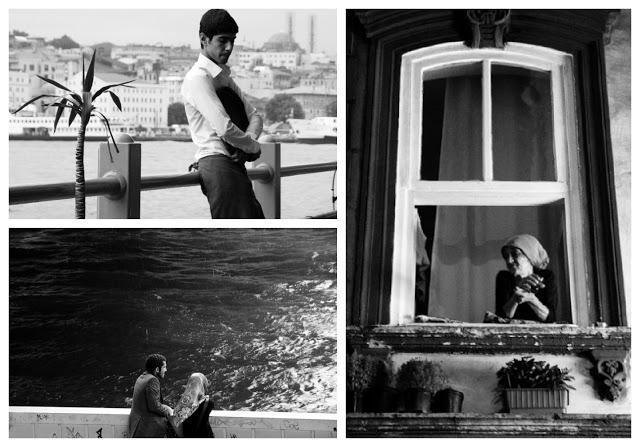 Nick Scaife, "Istanbul" (2010)
"The Last Photos"
, constituida a partir de imágenes instantáneas de una persona especial a quien creyó no poder volver a fotografiar jamás, es quizás la serie más personal de Nick. Este estrecho vínculo psicológico con el sujeto fotografiado confiere al conjunto de imágenes un halo que trasciende a sus cualidades individuales y que ha servido al joven fotógrafo para plantear, de una manera casi accidental, una reflexión teórica sobre la fotografía como mecanismo de fijación de lo vivido.
Así, la serie se plantea como un work in progress a modo de diario de una relación personal hasta que llegue, definitivamente, la última foto.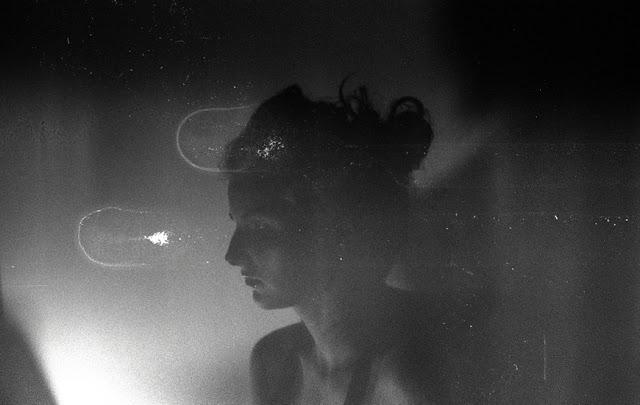 Nick Scaife, "The Last Photos" (2012)
Como en los posts anteriores de la serie, os dejo un fragmento de la entrevista que hice a Nick para el catálogo de la exposición colectiva "International Photo-Graph-East-in London" en The Vyner Studio, una actividad paralela al consolidado festival de fotografía de East London Photomonth.


You have series of photographs taken in Armenia, Istanbul, South India... Have these environments shaped the way you understand photography?Yes, I think every environment I work in shapes my understanding of photography. Armenia was an interesting trip for me as I have some Armenian heritage and an interesting family history from the region. I traveled there to get a feel for the place and to develop some ideas with a view to starting a long term project out there in the new year.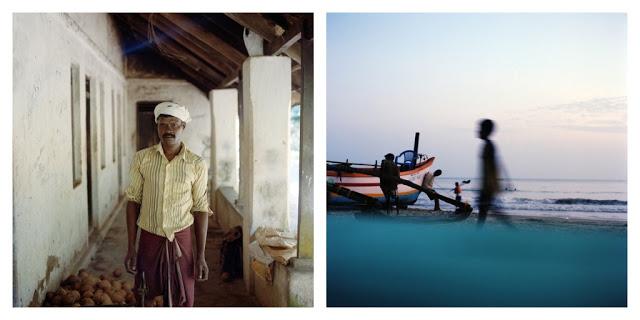 Nick Scaife, "A quick trip from Mumbai to Kerala" (2010)
.
Your best known work is, probably, the "Street Style" archive for Coggles.com. Tell me a secret: what is the key style?
It's as much about the person than the clothes they are wearing. I'm not looking for the latest trends but for people that turn my head without me really having to think twice about it. I try and look for individuality, a sense of character, and people who look completely comfortable in what they are wearing. Forcing a look for the sake of being on trend doesn't make for a good outfit or a good photograph.
And where are the characters you portray from? Is London a perfect location?
The people I photograph are from all over the world, creating a really diverse range of styles and influences that probably makes London the street style capital of the world. 75% of my shots from London are probably taken in Soho as its probably London at its most diverse.
Has this kind of "street fashion photography" influenced your personal work?
I tend to try and simplify all my street style images, looking for clean and complementary backgrounds to let the person stand out in the frame, although its not always possible in a city as busy as London... I guess my personal work also aims to be fairly stripped back as I think less is often more with photography (although I'm challenging myself to think a bit differently with regards to this at the moment) so it has probably had some sort of influence on my personal work.
Which are your references?
I really admire The Sartorialist and The Locals (formally Copenhagen street style). Both blogs are right on it in terms of style and aesthetic.
What exactly are your "last photos"? 
There was a point when I thought I had taken the last photo of someone very special to me, someone who I'd taken hundreds, if not thousands of photos of before. These last images therefore attained a much greater significance to me than perhaps their individual qualities deserved, and really got me thinking theoretically about photography in quite an unintentional and natural way. The project has subsequently developed because my relationship with the subject of the series has improved significantly. As such the series is a work in progress and has become more of a diary of our time spent together, but of course there will eventually be a last photo of all of us, which is a terribly sad thought, and one that raises more questions about photography's purpose and ability.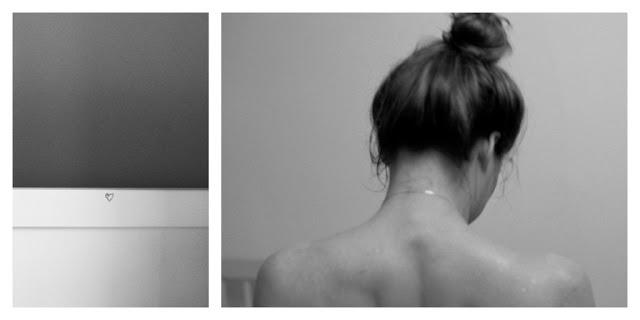 Nick Scaife, "The Last Photos" (2012)