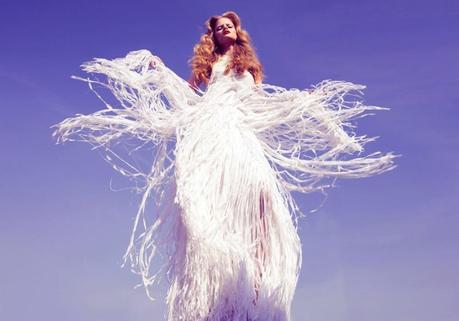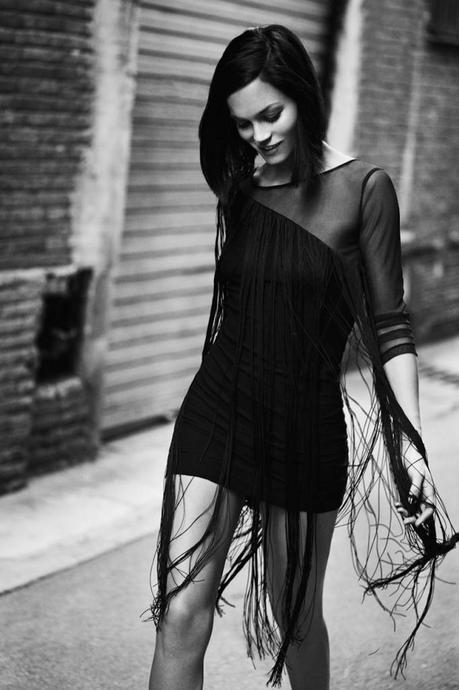 Últimamente en las tendencias de Primavera-Verano aparecen los estilos folk, étnico, hippy, hippie-chic o el nombre que se inventen. El caso es que, es un concepto de moda relajado, desenfadado, cómodo y fashion, amado por muchos, y odiado por unos pocos, es posible que ese sea el motivo de su éxito. /

Lately, in the Spring-Summer trends the folk, ethnic, hippy, hippy-chic styles or what ever the name is given, are in. Is a relaxing, free and easy, comfortable and fashion concept love by many and hate by few, that is probably the reason for it success.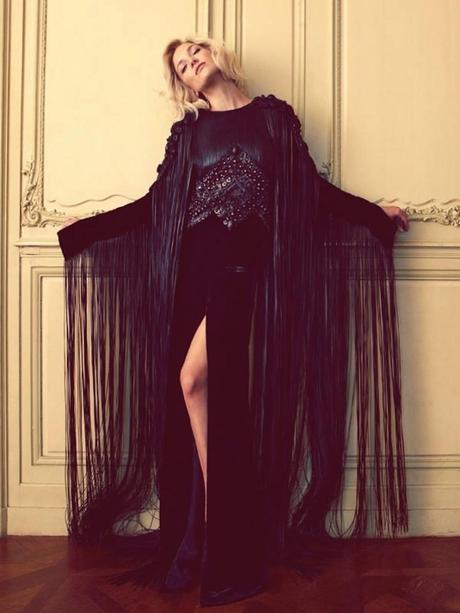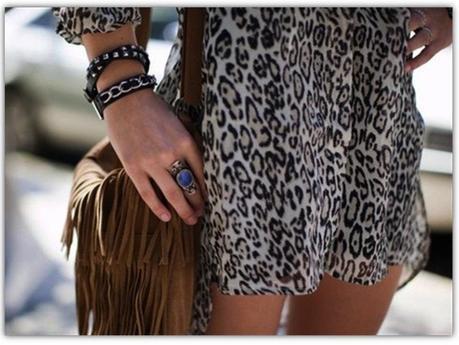 Esta nueva temporada se trata de los flecos, esos bordes deshilachados que ponen malas a nuestras abuelas, pero que son estilosos y gracias a ese aire desenfadado, denotan personalidad y carácter a nuestro look. /

This new season is about fringes, those frayed ends which make sick our grandmothers butare stylish and thanks to the relaxed air they spreed, give personality and character to our look.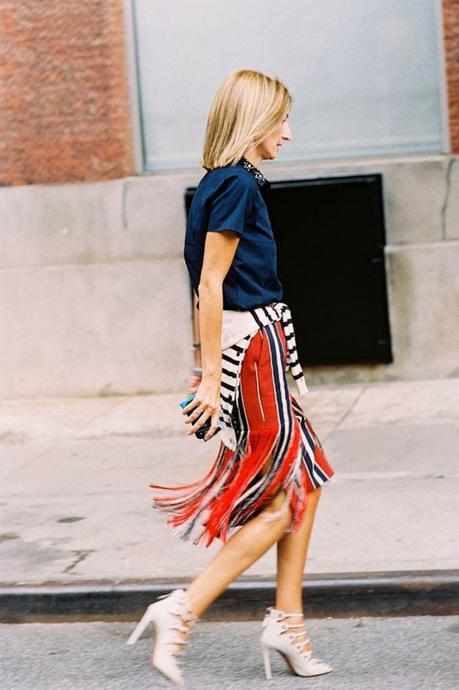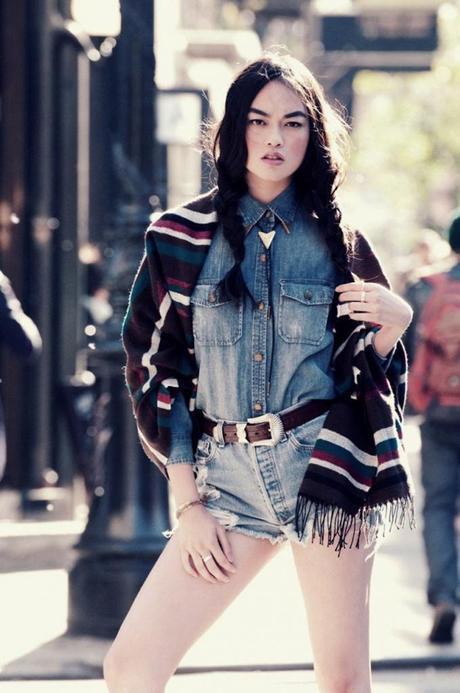 Pero odiado o no, en la Primavera 2014 vienen con mucha fuerza. Diseñadores como Jil Sander, Isabel Marant, Roberto Cavalli, Givenchy o Valentino lo llevan incorporando en sus colecciones como algo único, estiloso y must have. /

But hate or not, this Spring 2014 come strong. Designers such as Jil Sander, Isabel Marant, Roberto Cavalli, Givenchy or Valentino have included it from few seson now on their collections as something special, stylish and a must have.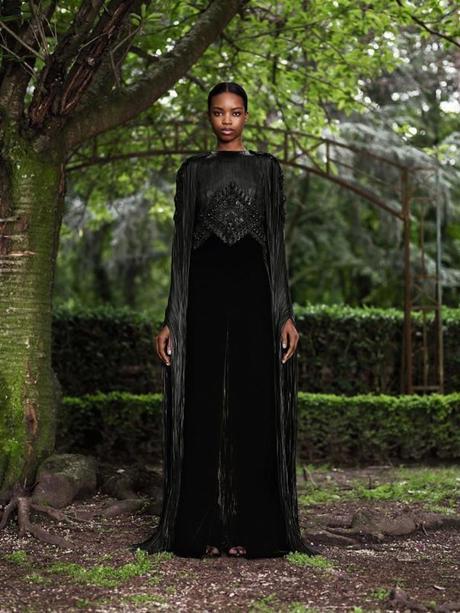 Givenchy otoño 2012. / Givenchy Atum 2012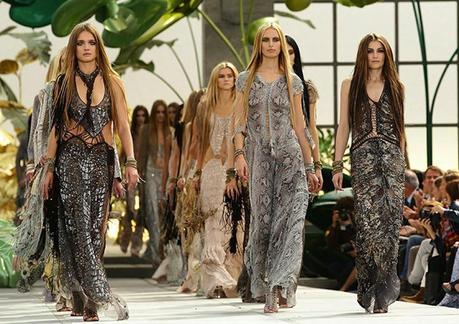 Roberto Cavalli
Rodarte Spring 2014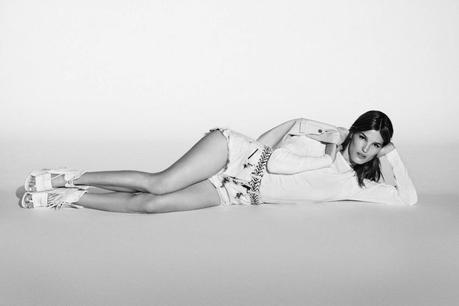 Sandalias de Diesel. / Diesel sandals.


Donde se llevan? / Where they are place?
Lo importante es buscar una prenda, un estilo y una tela que cuadre y entre a formar parte de la combinación perfecta. /

You must have to seek for a garment, style and fabric that match and start and make the right combination. 


1. Cazadora bonita. / Cute jacket. 


Es la prenda rebelde por excelencia, si le añades unos flecos seras rebelde pero despreocupada, folk pero con aire cowboy, trendy pero clásica. Ahora, si quieres estar a la moda, una chaqueta con flecos es tu mejor opción. /

Is the rebel garment, if you add fringes to it you will be rebel but relaxed, folk but with a cowboy touch, trendy but classic. Noe, if you want to be in fashion trends, a jacket with fringes are your best option.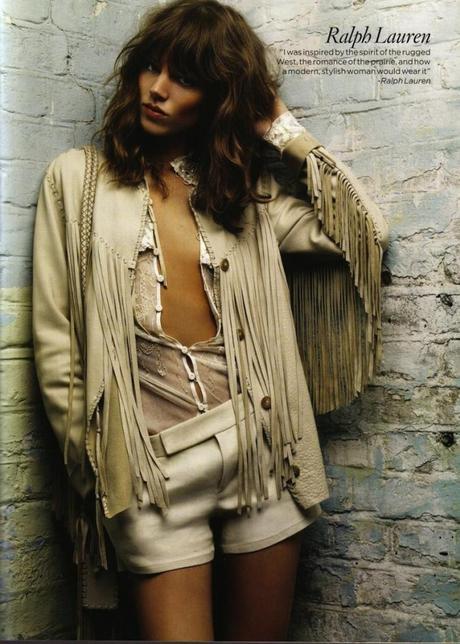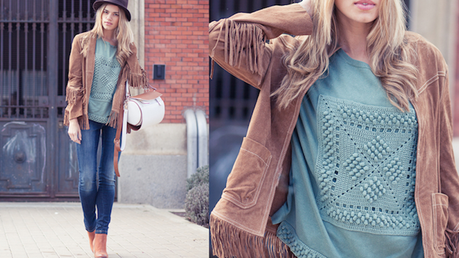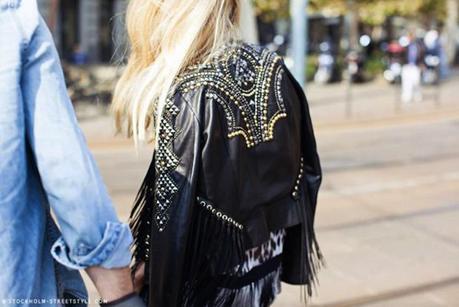 2. Teje que te teje. / Knit wear.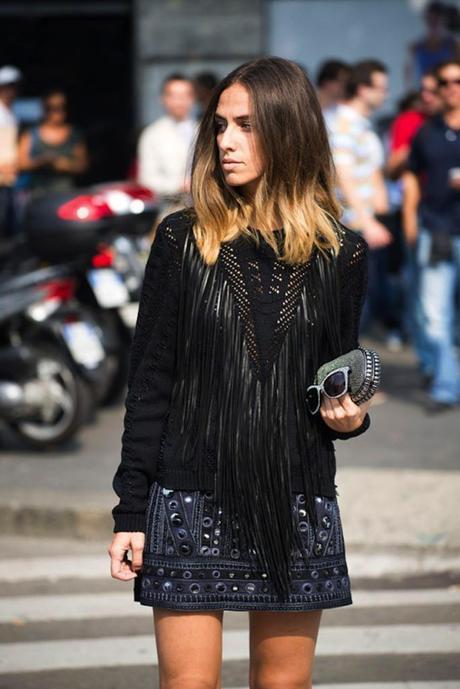 El punto cada vez esta mas de moda, y si ahora le incorporamos los flecos como elemento decorativo, obtenemos la prenda del momento; especial, con aire étnico y con un ligero toque Isabel Marant, por que no? / Knit each time is more into fashion, and if now we add fringes as a decorative elemnt, we will get the garment of the moment; special,  with a ethnic touch and a bit of Isabel Marant influence, why not?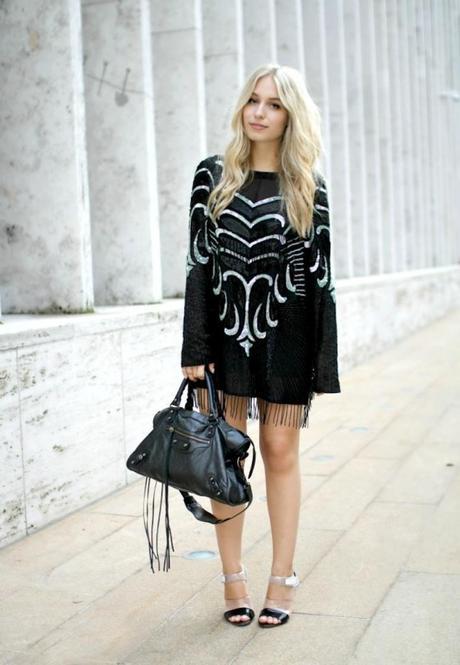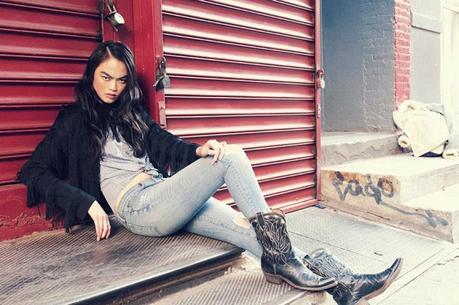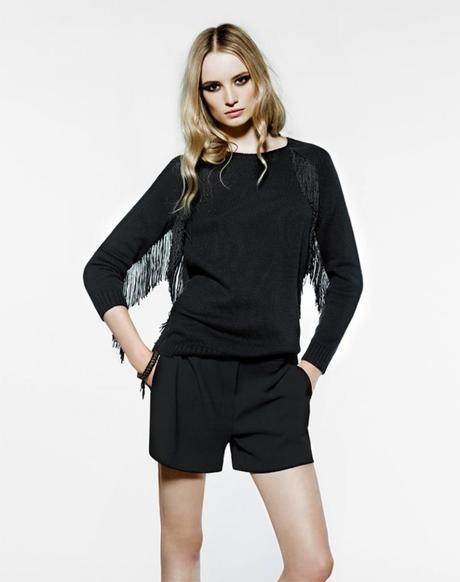 3. Chalecos al poder! / Vest get the power.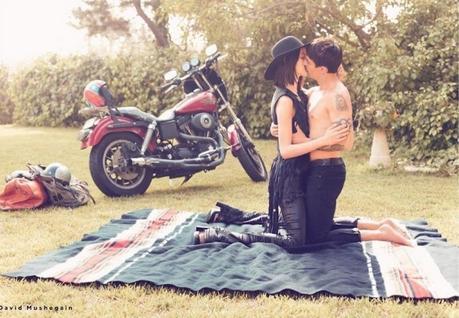 No hay prenda mas folk que el chaleco, ese pequeño amigo del que nos olvidamos en muchas ocasiones pero que, sin embargo, resuelve o le da un toque de personalidad a cualquier look./

There is not such a folk garment than a vest, that small friend we forget about in many times but, however, it solve or give a personality touch to any look.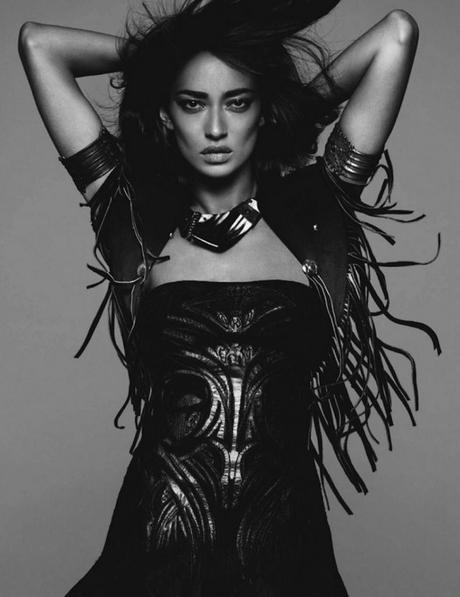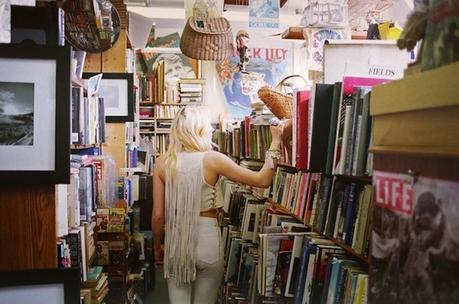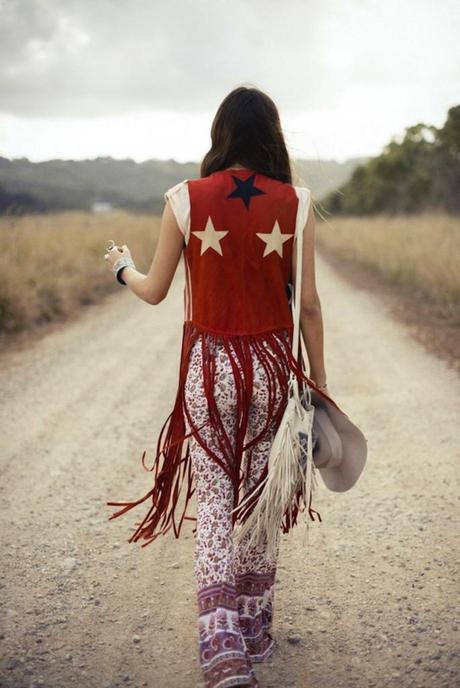 4. Esos grandes amados... los vestidos. / The loved item... dresses.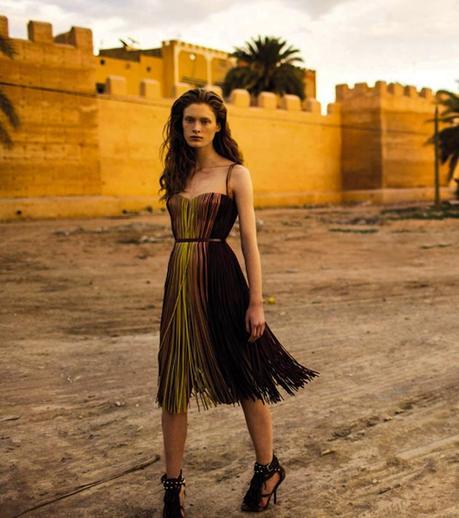 Esas piezas divinas que todas adoramos, los vestidos son nuestro gran aliado, siempre lo son. Porque? porque quedan ideales, y son comodisimos, no tienes que pensar como combinarlos; una sola prenda y lista! /

Those divine pieces we all love, dresses are our best allied, they always are. Why? because they looks gorgeous and are comfortable you don't have to think how to mix them; a only garment and you are ready!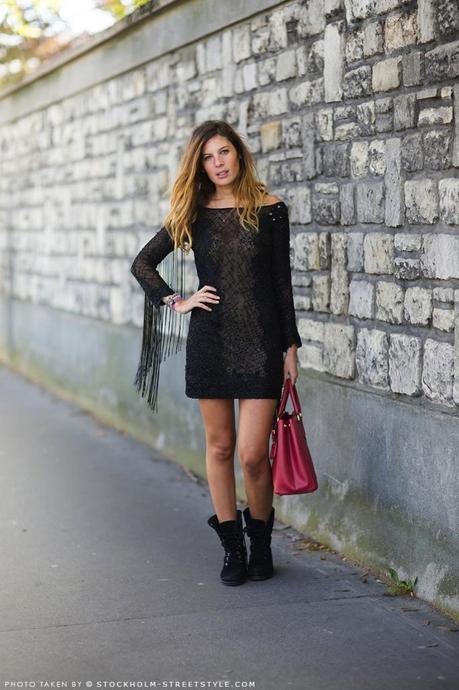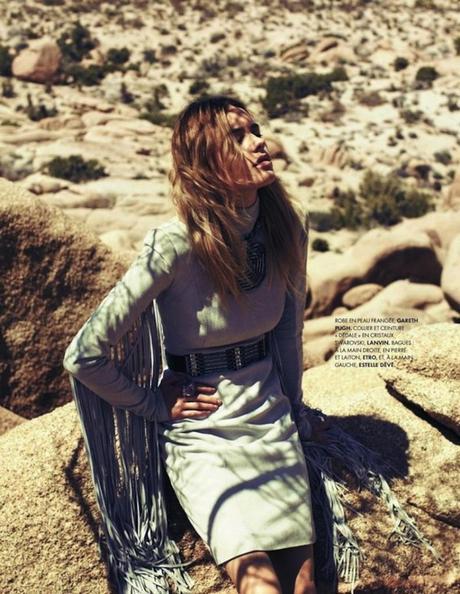 5. En los accesorios. / In the accesories.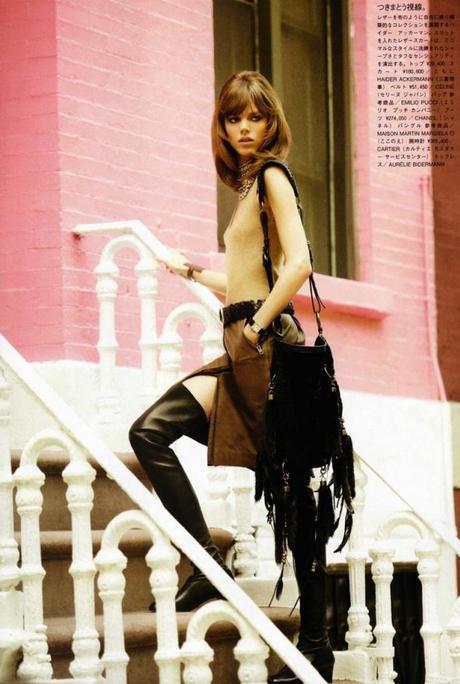 Los llevamos viendo algunas temporadas decorando accesorios y es que le dan un toque muy estiloso, chic, y desenfadado. Definitivamente es la decoración perfecta! /

We have seen it for few seasons decorating accessories, because they give it a stylish, chic, and free-and-easy air. Definitely, is the perfect decoration to end any look!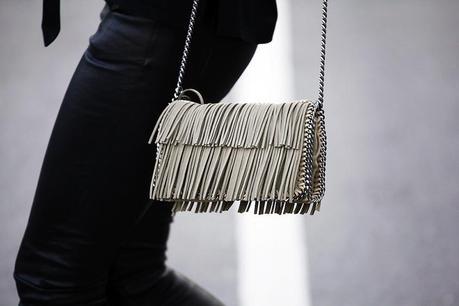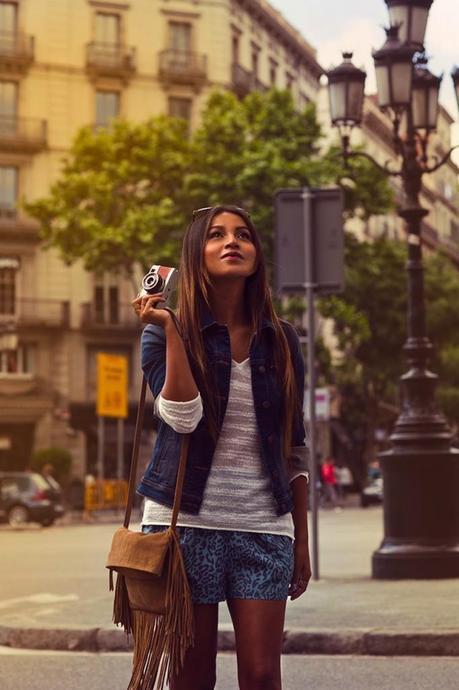 Cual es su momento. / Which is its moment?
1. Para quedar con las amigas. / To hang out with your friends.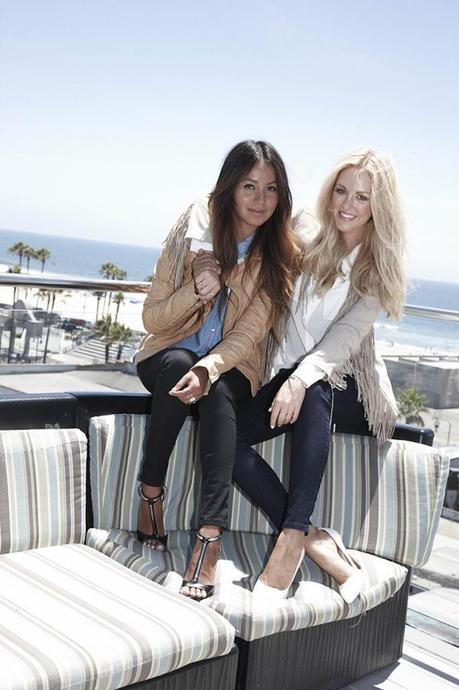 Los mejores momentos de la vida son cuando estas rodeada de los tuyos y disfrutas de cada minuto. Las amigas, son esenciales en nuestra vida, son la mayor medicina que existe, nuestro mayor apoyo y ese gran confidente. No lo olvides nunca! /

The best moment in life take place when tour are surrendered by your belong ones and you enjoy every minute. Girlfriends are essential in our lives, they are the biggest medicine, the biggest support, that huge confident.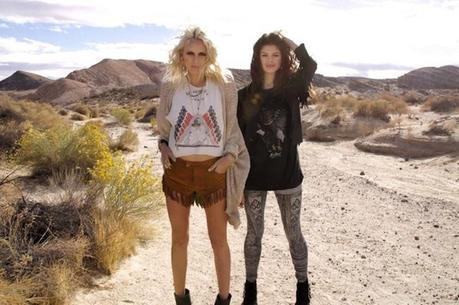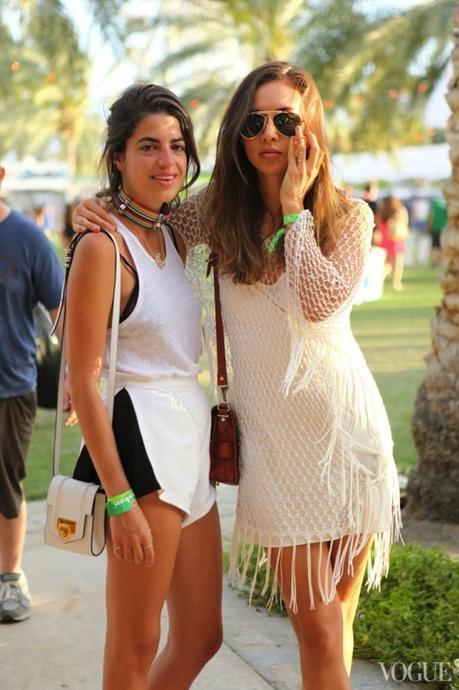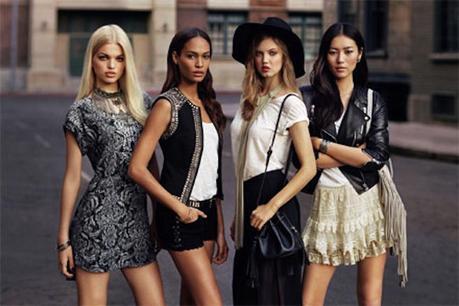 2. Para ir a la playa. / Beach time.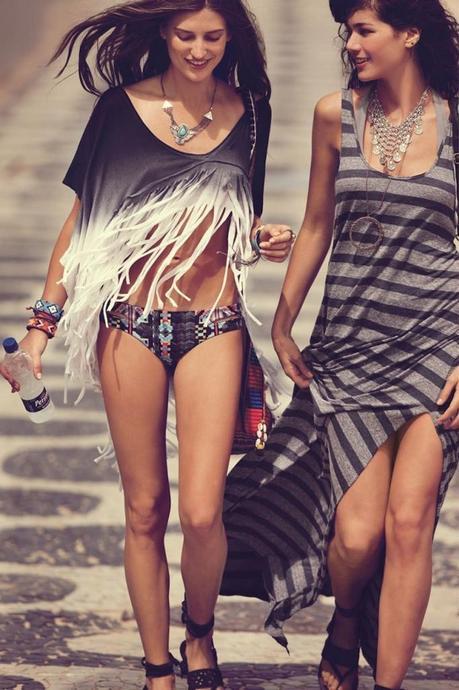 Hace muchos años, se llevaban los flecos en las camisetas o top de tipo crop top para lucir en la playa, o por las calles de lugares de veraneo por excelencia como Ibiza, Malibu, Sao Paulo. Entonces era la primera vez que se introducían como elemento decorativo de prendas, y ahora retoman su camino atacando con fuerza y con energías nuevas. / Many years ago, fringes were in in t-shirts and crop tops to be wear for the beach and on the street of summer places such as Ibiza, Malibu or Sao Paulo. Then it was the first time they were introduce in fashion as a decorative element, now they are back on their way, stronger and with new energies.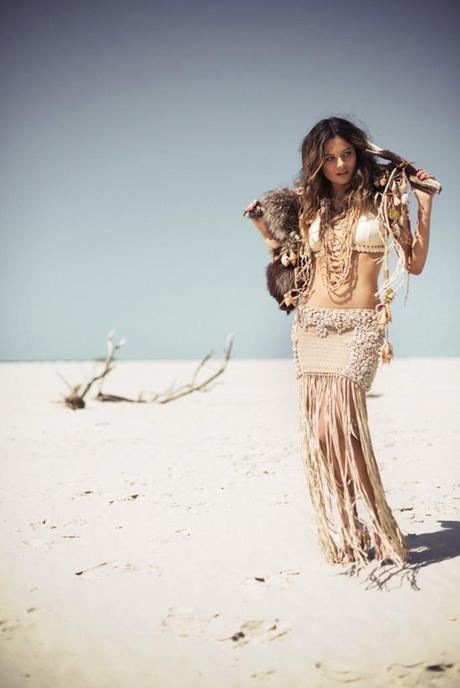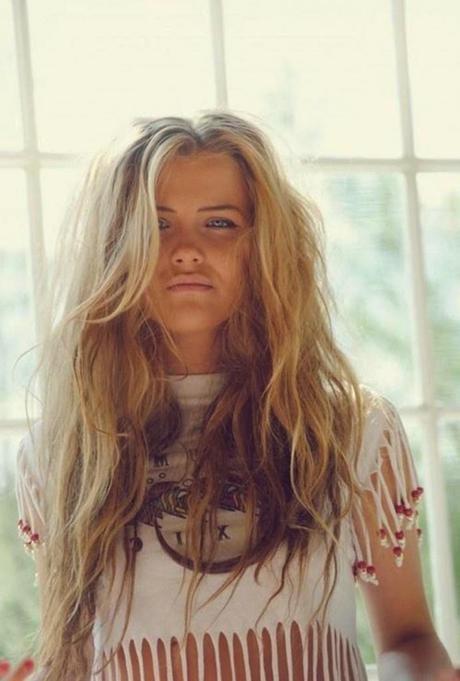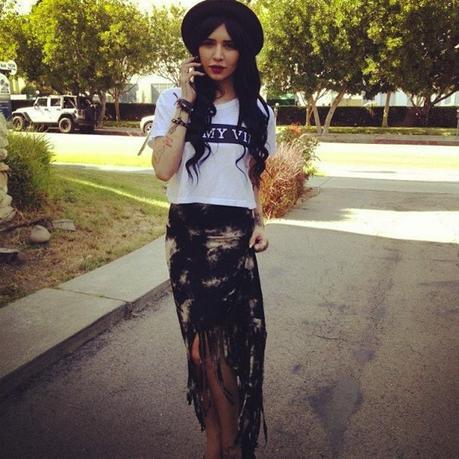 3. Para abusar de la moda en sentido pleno. / To laught at fashion, in a pure sense.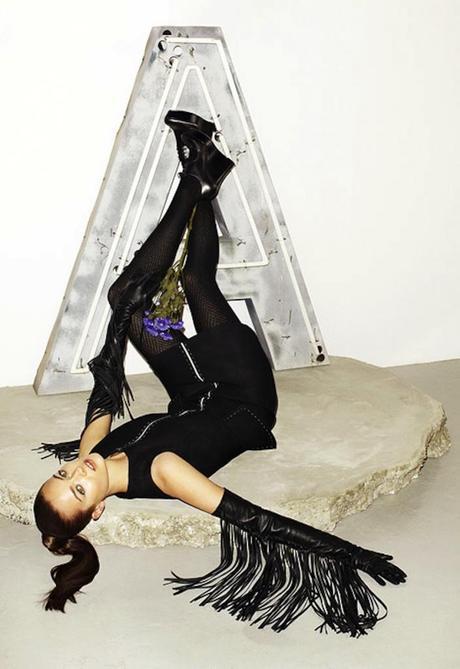 "La vida es una carrera de obstáculos" piensan muchos, pero la vida realmente es lo que tu quieras que sea. Tienes ese poder en tus manos, así que úsalo! En cuanto a la moda, es una herramienta para disfrutar de la vida, jugar con tus estilismos, y reírte de ti misma, no lo olvides. /

"Life is a obstacle race" think many, but life really is what you want it to be. You have the power in your hands, use it! About fashion, is a tool to enjoy life, play with your looks and aught of yourself, don't forget it!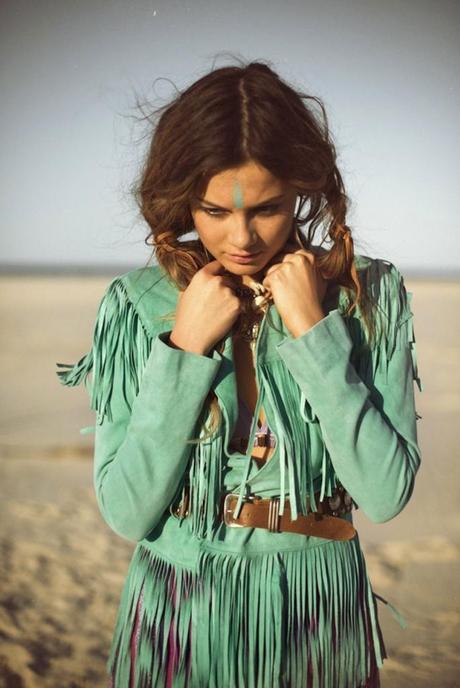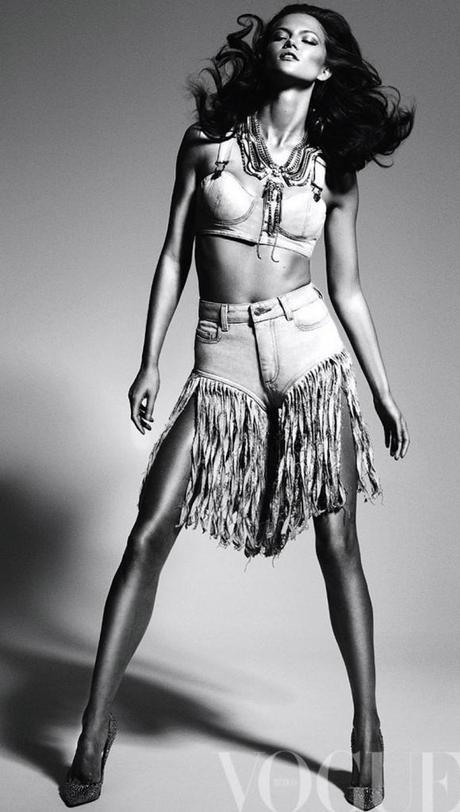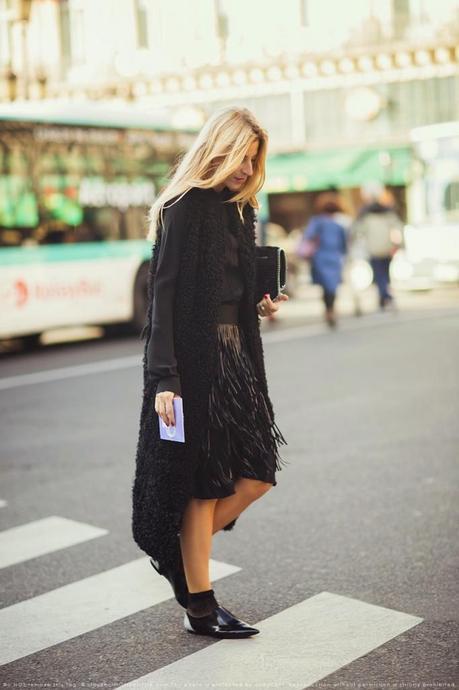 Adicta a ellos es Miranda Kerr. / Adicted to them is Miranda Kerr.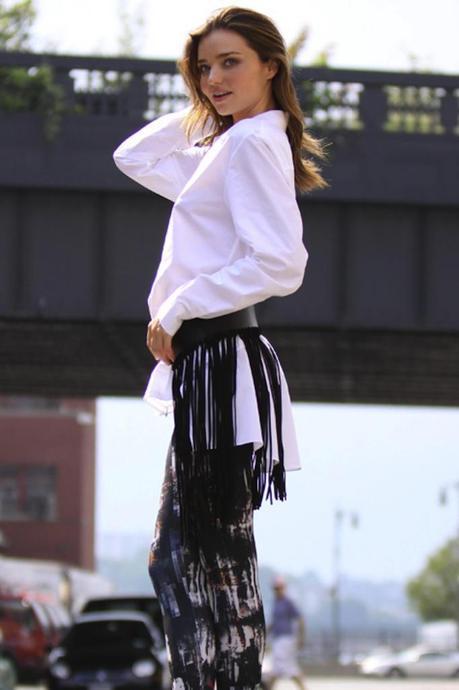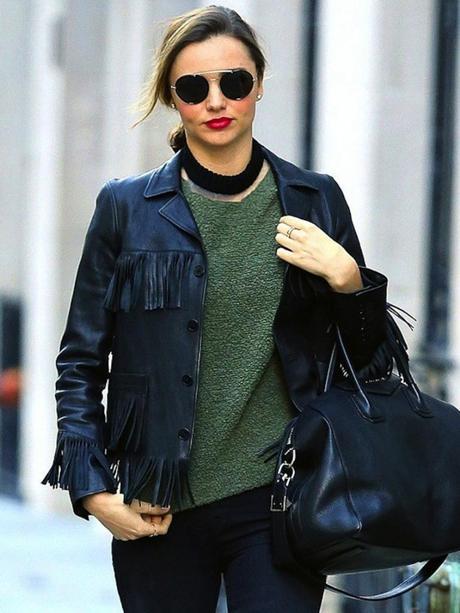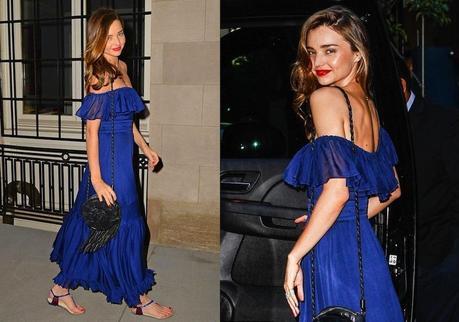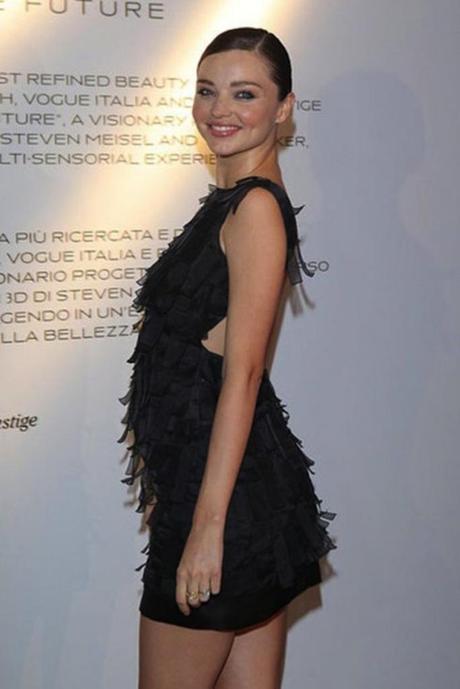 Y ellas también se apuntan a la tendencia. / And they also are into the trend.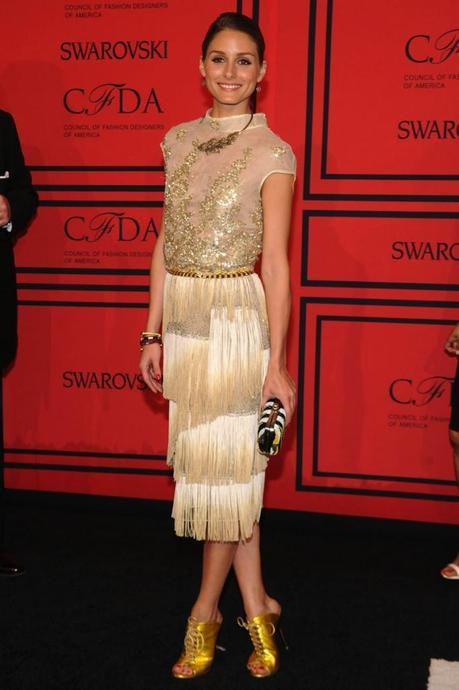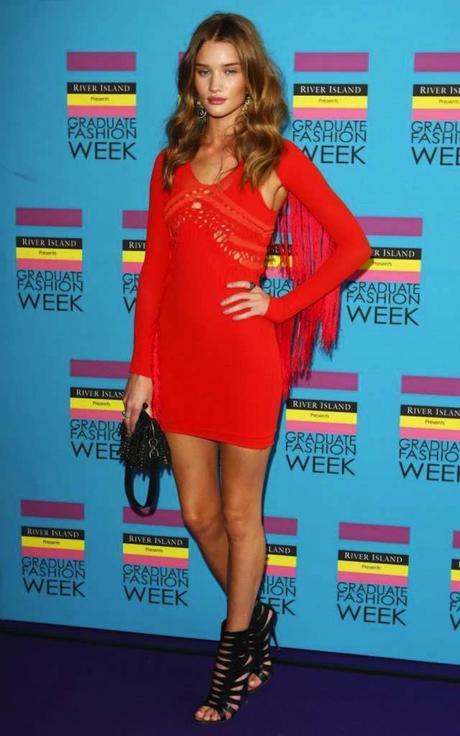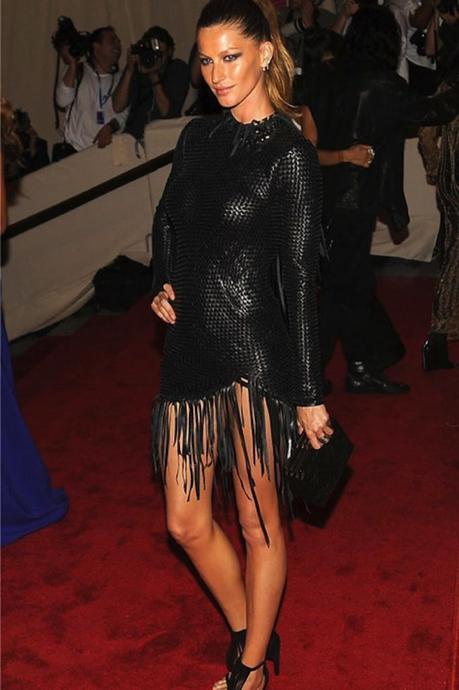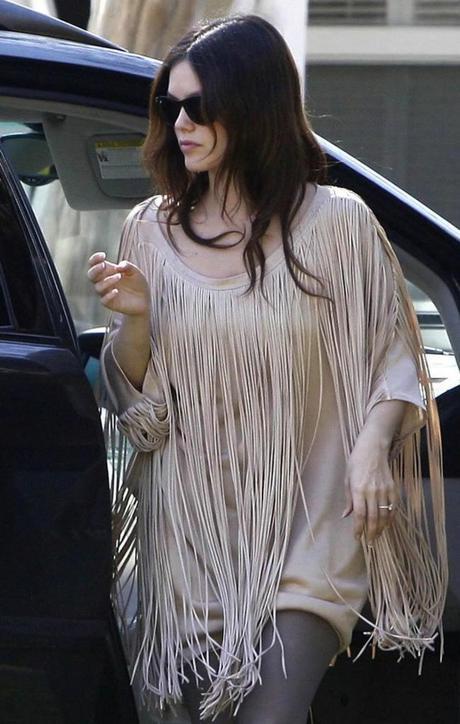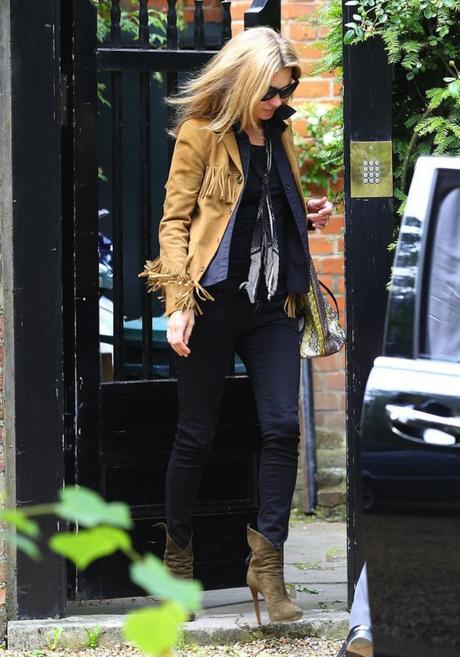 Bisuous!Mia.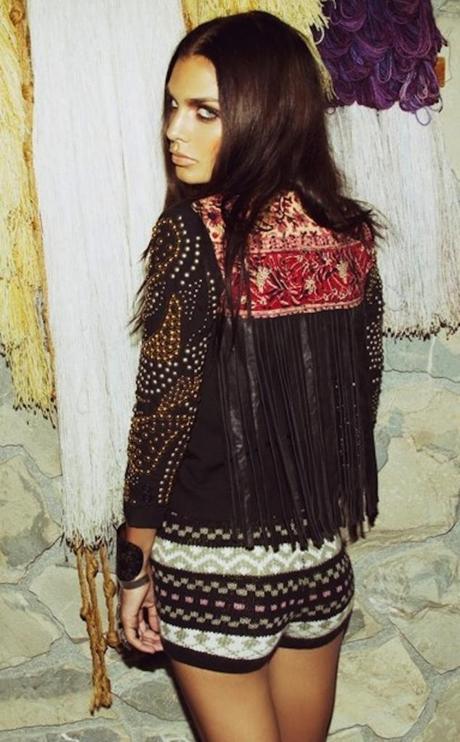 Sources: This chick got style, Peace love shea, Fashionistas, Stylesnooperdan, Ivannascloset, Stockholm Street Style, Vogue.