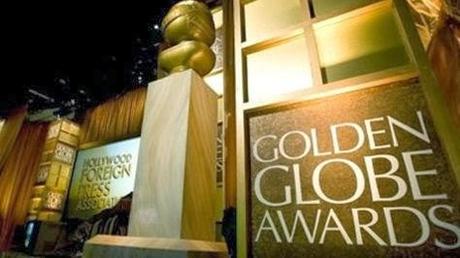 Como las galas de premios nos dejan muchas imágenes a comentar, hemos querido recopilar las más destacadas de los Globos de Oro, donde el premio a mejor película fue para '12 años de esclavitud'. Aquí nos centraremos en lo que más nos gusta: los estilismos!
As awards shows leave us lots of images to comment, we have collected the most outstanding at Golden Globes, where the award for the best film went to '12 years a Slave'. Here we will focus on what we like: outfits!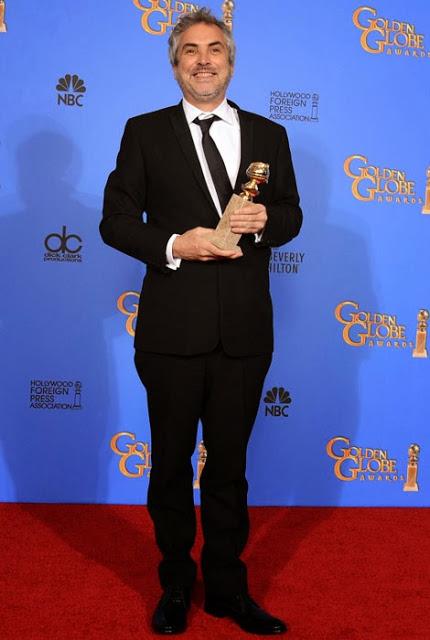 Alfonso Cuarón, mejor director por 'Gravity'.Best director for 'Gravity', Alfonso Cuarón.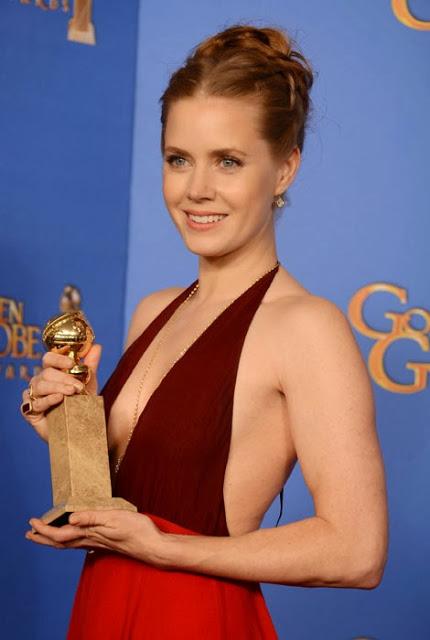 Amy Adams, mejor actriz de comedia en 'American Hustle'.
Best comedy actress in 'American Hustle', Amy Adams.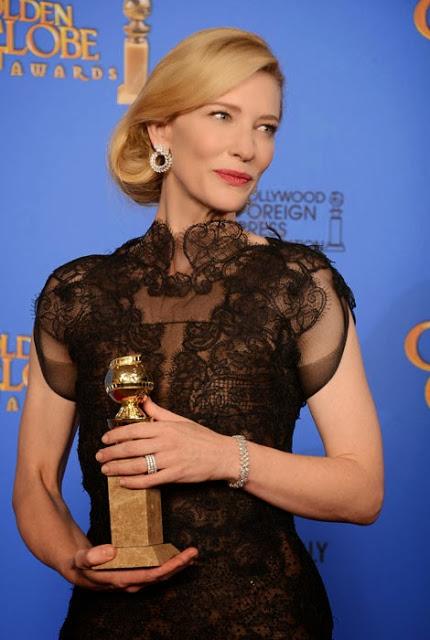 Cate Blanchett mejor actriz por su papel en 'Blue Jasmine'.
Best actress in 'Blue Jasmine', Cate Blanchett.
Jennifer Lawrence a mejor actriz en 'American Hustle'.
Best actress in 'American Hustle', Jennifer Lawrence.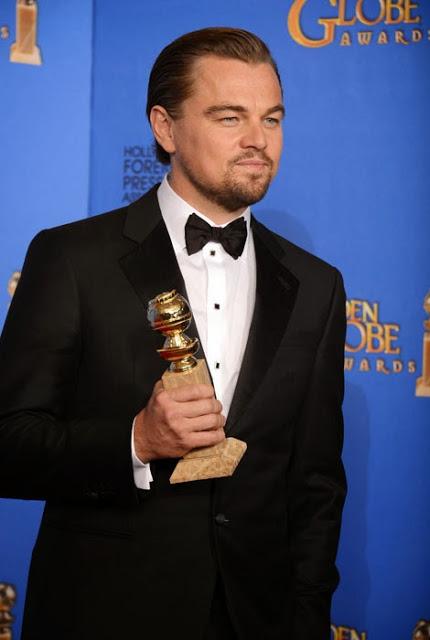 Leonardo DiCaprio se lo llevó por 'El Lobo', nos alegramos!
Leonardo DiCaprio took the prize for 'The Wolf of Wll Street', we are glad!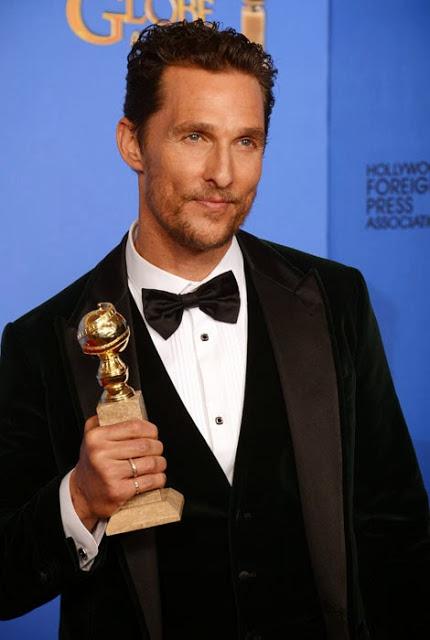 Matthew McConaughey premiado por su papel en 'Dallas Buyers Club'.
Matthew McConaughey awarded for his role in 'Dallas Buyers Club'.
Jared Leto lo ganó también por su papel en 'Dallas Buyers Club'.
Jared Leto awarded too for 'Dallas Buyers Club'.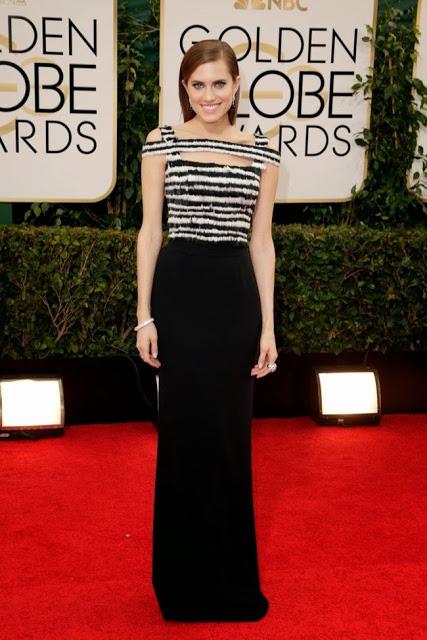 Alexander McQueen es el artífice de este precioso vestido que lleva esta chica que no conocemos, Alison Williams.
Alexander McQueen is the artificer of this beautiful dress that this girl we don't know, Alison Williams.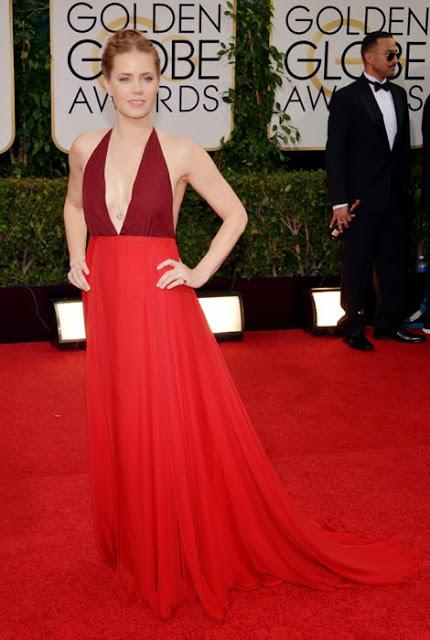 Amy Adams, una de las premiadas, de Valentino, impecable.
Amy Adams, one of the awardees, in Valentino, faultless.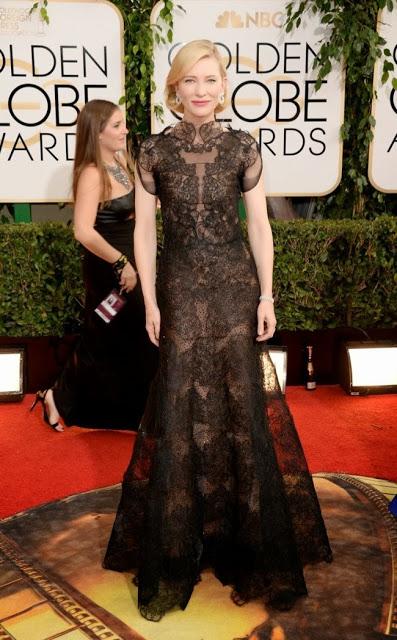 Uno de nuestros estilismos favoritos, elegante y sexy, el Armani Privé de Cate Blanchett.
One of our favourites outfits, elegant and sexy, the Armani Privé of Cate Blanchett.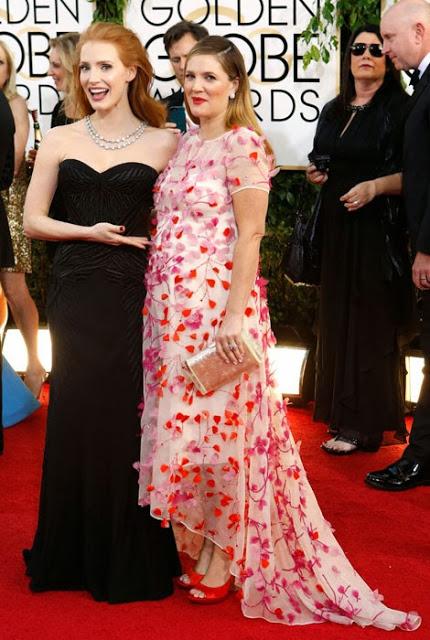 Demasiadas flores en este Monique Lhuillier de Drew Barrymore, aunque tiene un toque muy dulce en su estado de buena esperanza.
Too many flowers in this Monique Lhuillier of Drew Barrymore, although it's sweet in a pregnant.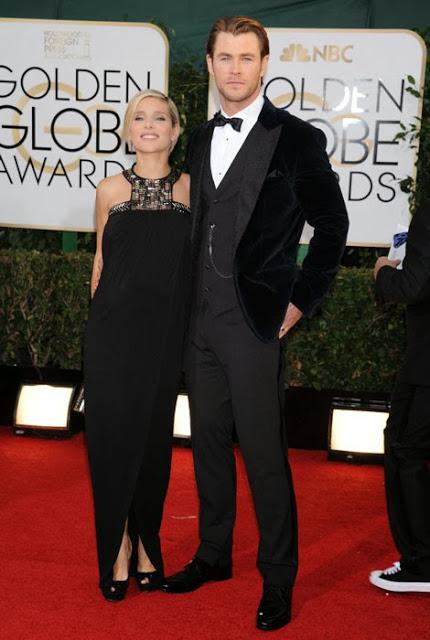 Elsa Pataky eligió un diseño premamá de Paule Ka no muy acertado por el corte playero, su marido de Dolce & Gabbana con estilo vintage.
Elsa Pataky chose a maternity design of Paule Ka not quite right for the beach court, her husband in Dolce & Gabbana with vintage style.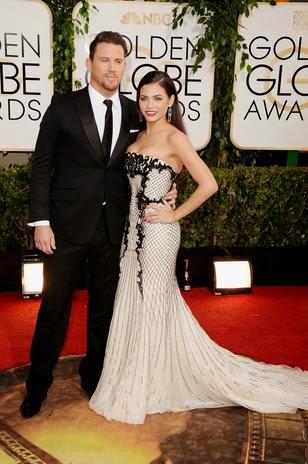 Channing Tatum con su esposa Jenna Dewan, él de Gucci y ella de Roberto Cavalli, la pareja más elegante.
Channing Tatum with his wife Jenna Dewan, he in Gucci and she in Roberto Cavallu, the most elegant couple.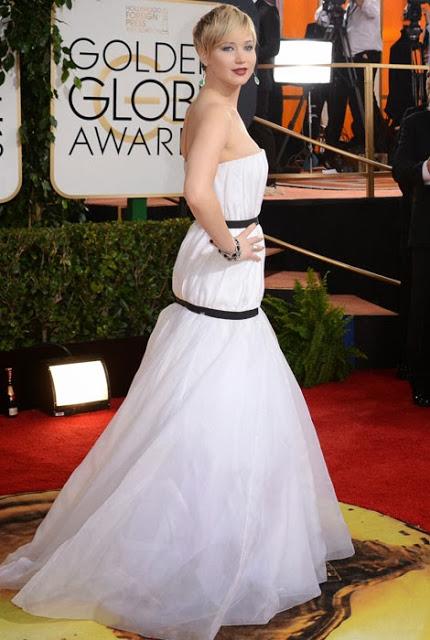 El Dior de Jennifer no nos gusta nada, nos parece un diseño improvisado y que no le favorece, además el maquillaje que lució…no lucía nada!
We don't like this Dior, it seems a makeshift design and Jennifer is nothing favoured, also her makeup...
Un Dior más acertado en Emma Watson, aunque quizás algo recatada.
A Dior more successful in Emma Watson, although maybe demure.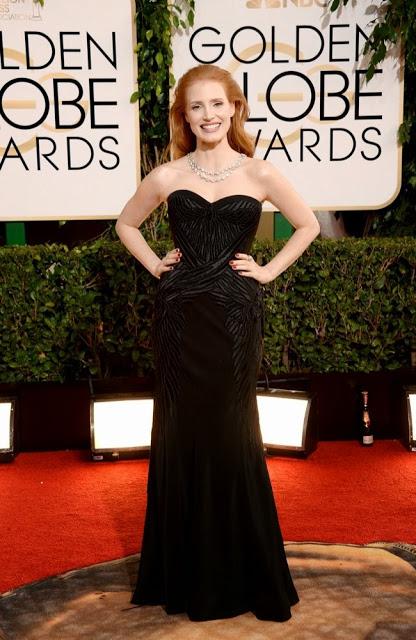 Givenchy siempre es un acierto y Jessica Chastain lo luce muy acertada por su preciosa silueta, un 10 porque el peinado y las joyas nos parecen ideales.
Givenchy is always a success and Jessica Chastain wears it very well with her beautiful silhouette, a 10 because her hairdress and jewelry are ideal.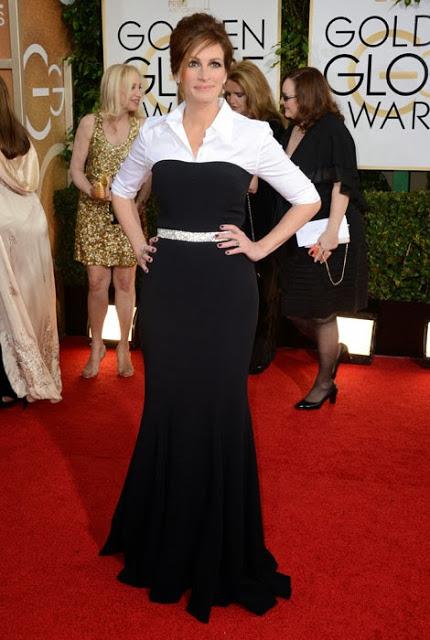 Julia Roberts, sentimos decir que le sobra el efecto camisa debajo del vestido de Dolce & Gabbana.
Julia Roberts, sorry to say the shirt effect under the dress lefts over.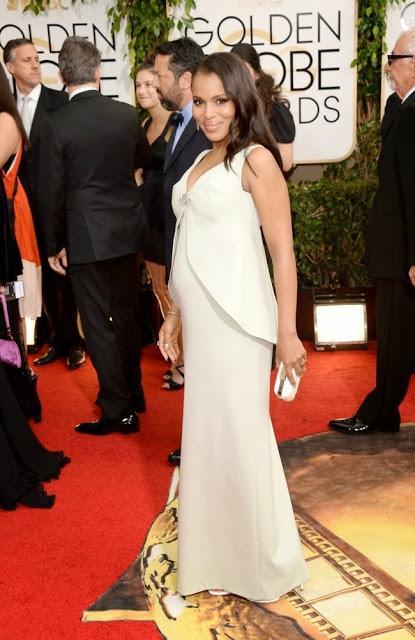 Kerry Washington, otra de las embarazadas, de Balenciaga, nos gusta mucho su elección.
Kerry Washington, another pregnant, in Balenciaga, we love it.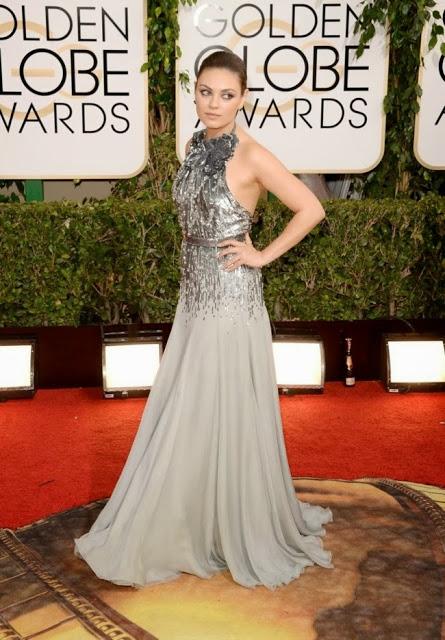 Mila Kunis de Gucci, nos encanta el diseño deslumbrante, aunque parece que ella no está tan contenta en esta foto porque pensamos que no le hacía justicia.
Mila Kunis in Gucci, we love this brilliant design, although she seems upset in this photo, maybe she looked chubby.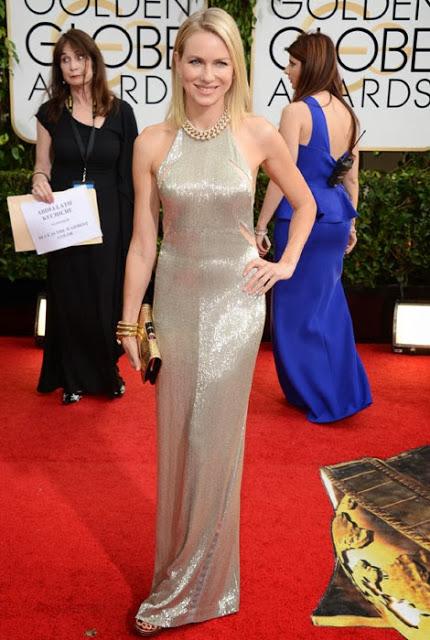 Una sempiterna perfecta Naomi Watts, esta vez de Tom Ford en su color fetiche.
An everlasting perfect Naomi Watts, this time in Tom Ford with her favourite color.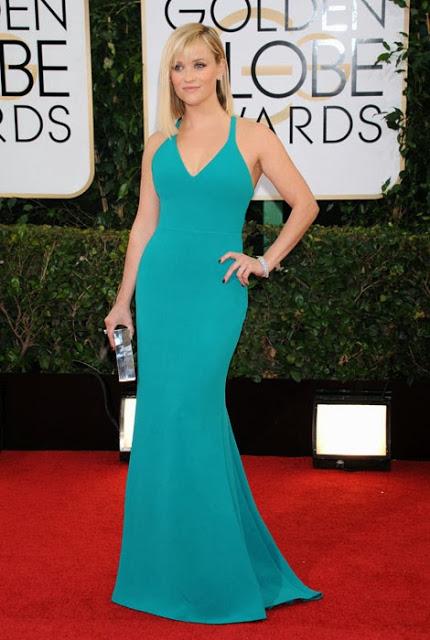 Demasiado veraniega por el corte y el color del Calvin Klein de Reese Witherspoon, aunque le favorece mucho al color de sus ojos.
Too summery with this court and color of Calvin Klein, but Reese Witherspoon is nice in this color because her eyes.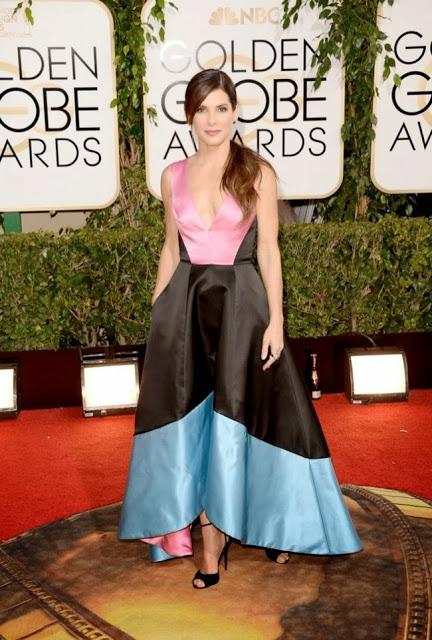 Aunque las telas con brillo no nos gustan, Sandra Bullock nos entusiasma y el diseño de Prabal Gurung que lleva es muy original y se sale del corte largo típico.
Although we hate bright fabrics, we love Sandra Bullock style and this Prabal Gurung dress is very original.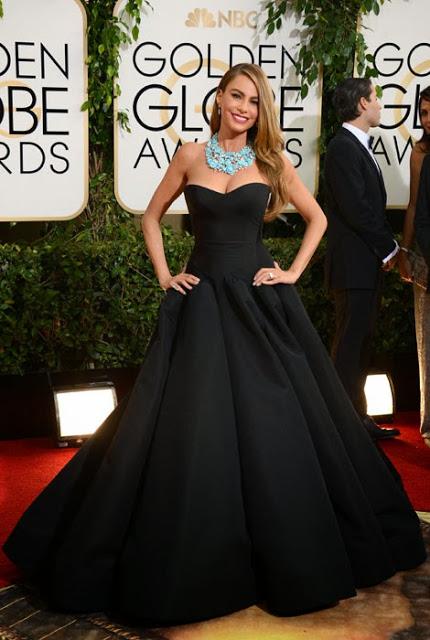 Sofia Vergara de Zac Posen, la vemos más refinada que en otras ocasiones en las que iba embutida. El toque de color del collar nos gusta, aunque quizá es algo grande.
Sofia Vergara in Zac Posen, she looks finer than other occasions where she was stuffed. The color touch in necklace is nice but it's very big.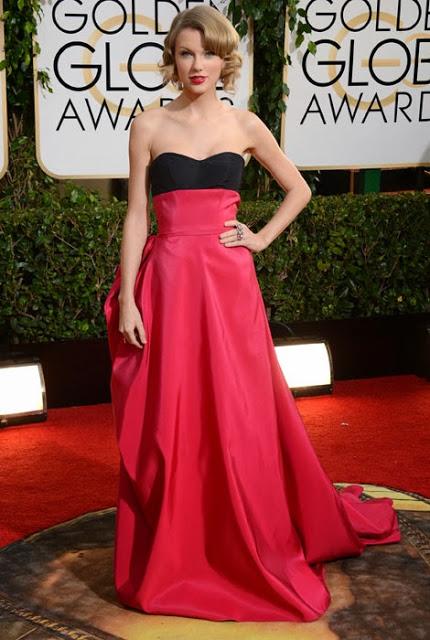 Taylor Swift de Carolina Herrera, elegante pero no entendemos qué hace en esta gala.
Taylor Swift of Carolina Herrera, elegant but we don't understand why she is in this party.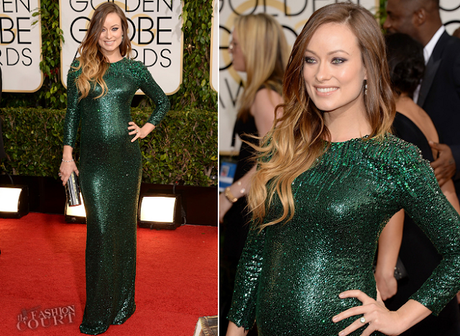 Nuestra embarazada favorita, Olivia Wilde, de Gucci, nos gusta el color que eligió porque ilumina sus ojos verdes y lleva un peinado y maquillaje perfectos. Nos recuerda al vestido de Paula Echevarría de Dolores Promesas para los Goya 2013.
Our favourite pregnant, Olivia Wilde, in Gucci, we love the color because it lights her green eyes and her hairdress and makeup are perfect. It reminds us to Paula Echevarría look of Dolores Promesas in Goya awards 2013.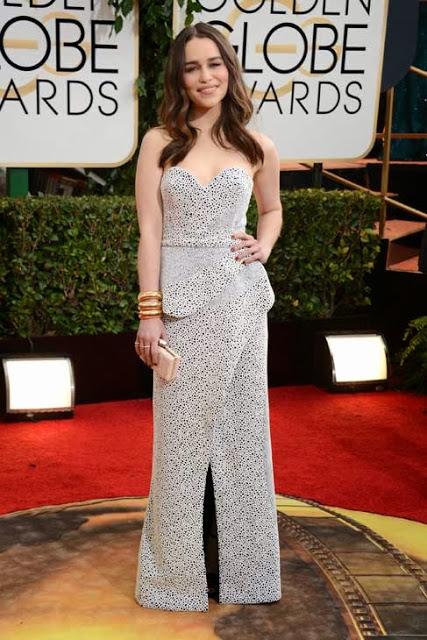 Y para acabar Emilia Clarke espectacular como siempre con un Proenza Schouler, nos parece bellísima y que siempre con prendas sencillas va bien, así que otro 10 para ella. Tenemos ganas de verla de Khalessi ya!!!
At the end Emilia Clarke, great as always with this Proenza Schouler, we find her beautiful and she is perfect with simple outfits, so another 10 for her. We are looking forward to see her like Khalessi already!!!
Imágenes:
www.telecinco.es
, thefashion-court.com, grasiemercedes.com, abclocal.go.com