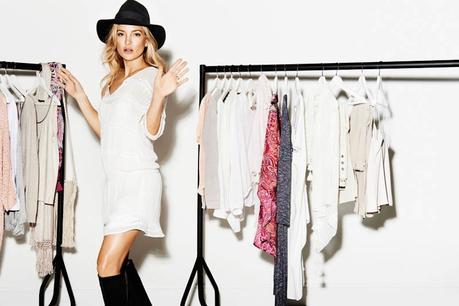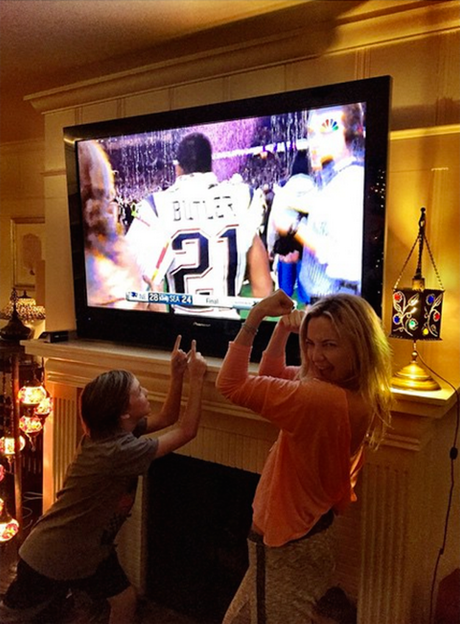 Todos conocemos a Kate Hudson o al menos sabemos quien es. Nacida en una cuna decorada por el celuloide esta belleza rubia tenía que dedicarse al cine si o si. / We all know Kate Hudson or at least we know who she is. Born in a nest decorated by films this blonde beauty had to dedicated her carrier to the film India, it was no other option.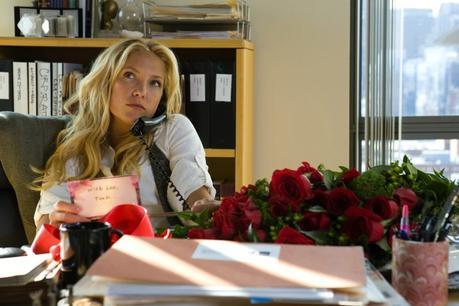 Biografía. / Biography.
Kate nacio el 19 de Abril de 1979 en los Ángeles, California como Kate Garry Hudson. Hija de la popular actriz y productora Goldie Hawn y del comico televisivo Bill Hudson. Fue Goldie, junto con el actor Kurt Rusell quien la crió, ya que el matrimonio se separó cuando Kate tenia 18 meses. / Kate was born on April 19 th 1979 in Los Angeles, California as Kate Garry Hudson. Daughter of the popular actress and producer Goldie Hawn and the television comedian Bill Hudson. But was Goldie along with the actor Kurt Rusell who raised her, due to the fact that Kate's parents got divorced 18 months after she was born.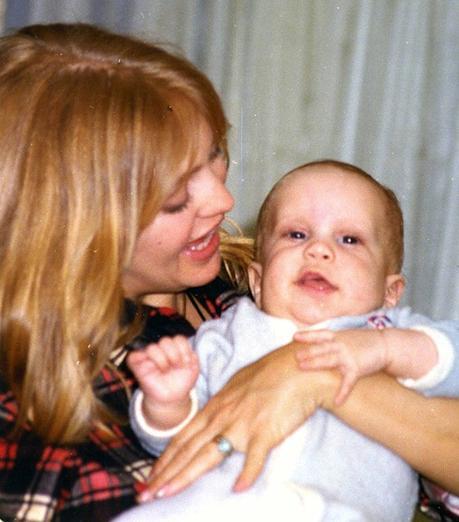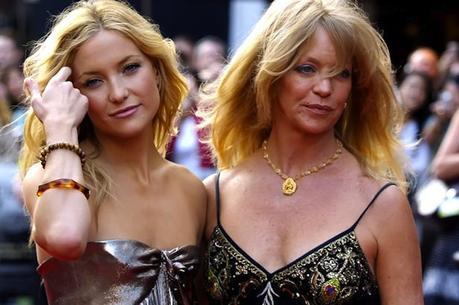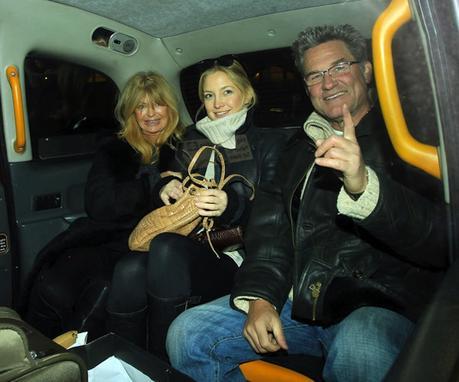 Kate con su madre Goldie Hawn y Kurt Rusell. / Kate with her mom Goldie Hawn and Kurt Rusell.


La primera aparición en pantalla de Kaye fue en 1996 en la serie Party of Five como invitada. Posteriormente, en 1998 aparecio en Desert Blue, un film independiente que contaba con jovenes talentos de entonces como Christina Ricci y Casey Affleck. /

Her first time on the screen was 1996 when she appeared in the tv show Party of Five as a guest. Later im 1998 she worked at Desert Blue, an independent movie where other young talents of that time worked such as Christina Ricci and Casey Affleck.


Un año después apareció en 200 Cigarrillos (no dejes de verla porque merece la pena) también con Christina y Casey; entre otros. Pero fue Casi Famosos quien la catapultó a la fama y construyó un nombre separado al de su familia. /

A year later she starred at 200 Cigarettes (you should watched if you haven't yet) also with Christina and Casey; among others. But it was Almost Famous when she arises and build a name a part from her family.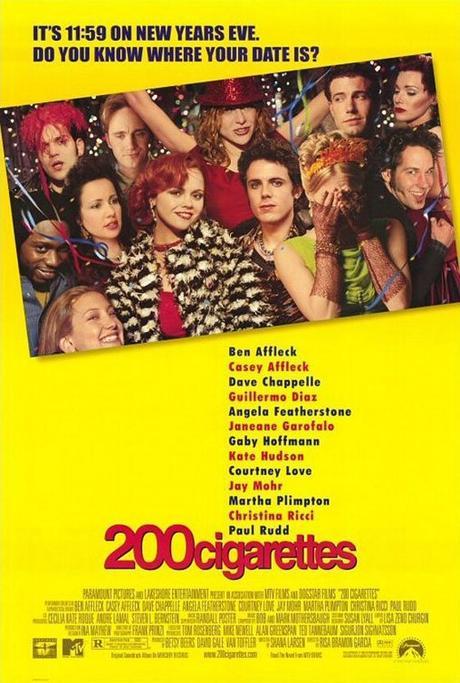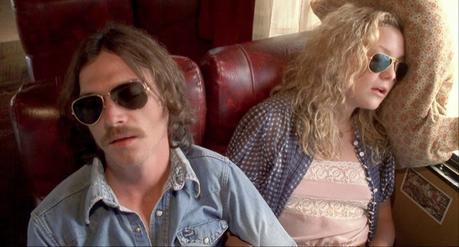 Con casi famosos gano un Globo de Oro y eso fue un colofón. Después de esto ha trabajado mucho, sobretodo en comedias románticas como: Como Perder a un chico en 10 dias; Rasinh Helen; You, me and Dupree; Fool's Gold; Algo Prestado... /

With Almost Famous she won a Golden Globe witch was such a blast for her career. After that she has worked in many movies specially in romantic comedies such as: How to lose a guy in 10 days; Raising Helen; You, me and Dupree; Fool's Gold, Something Borrowed.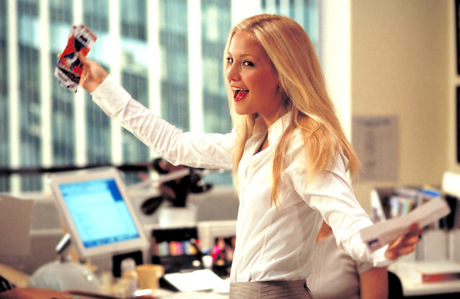 Como perder a un chico en 10 días. / How to lose a guy in 10 days.


Respecto a su vida personal Kate estuvo casada con el cantante de The Black Crowes, Chris Robinson durante 6 años. De dicho matrimonio nacio R en 2004. Cuatro años después Kate mantuvo una relación con el cantante de Muse, Matthew Bellamy con quién tiene otro hijo nacido en 2011. /

About her personal life Kate was married to Chris Ribinson frontman of The Black Crowes during 6 years. From that marriage a boy was born in 2004. Four years later she started a relationship with Muse frontman, Matthew Bellamy, of that relation she got another child in 2011.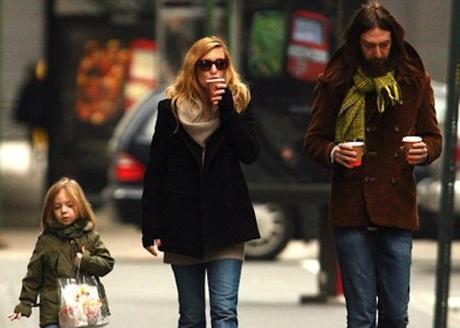 Kate con Chris Robinson. / Kate with Chris Robinson.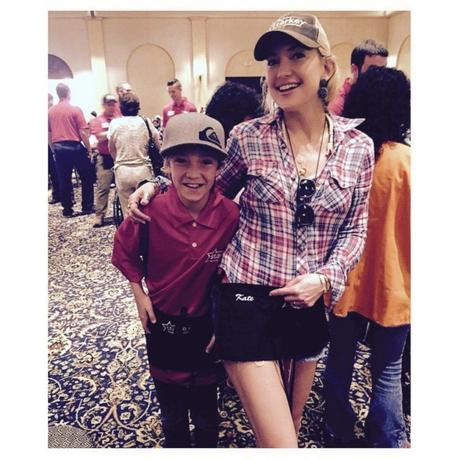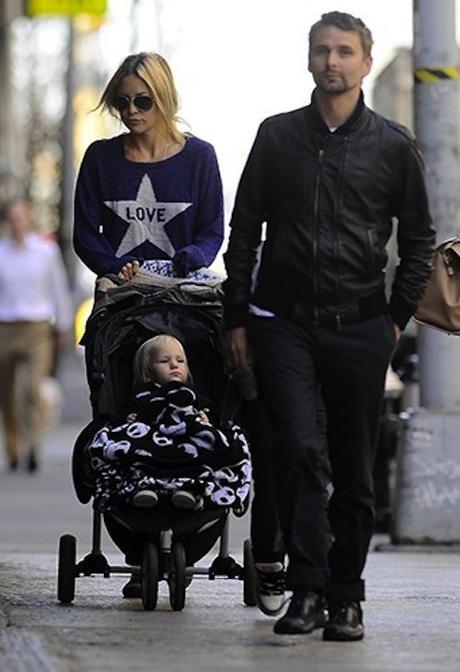 Kate con Matthew Bellamy. / Kate with Matthew Bellamy.


En 2013 empezó una colaboración con la firma JustFab para lanzar una línea de ropa deportiva, ahora ya es una firma denominada Fabletics. /

In 2013 she started a partnership with the retail Just Fab to lunch a line of workout clothes and yoga style that today is a gym wear brand named Fabletics.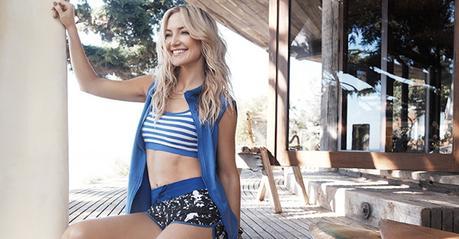 Su estilo. / Her style.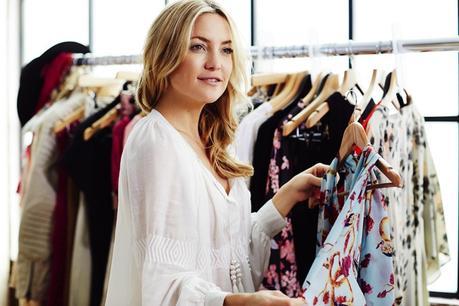 Su estilo se inspira en la comodidad donde las prendas son fluidas y ligeras. Como ella misma conto a la revista InStyle: "A la hora de vestirme me inspiro en mi estado de ánimo". Es mas, ella misma asegura que solo lleva piezas con las que se siente cómoda. /

Her style is inspired in comfort where pieces are comfortable and flowy. As she told Instyle magazine. She also said she only wears pieces she feels comfortable with.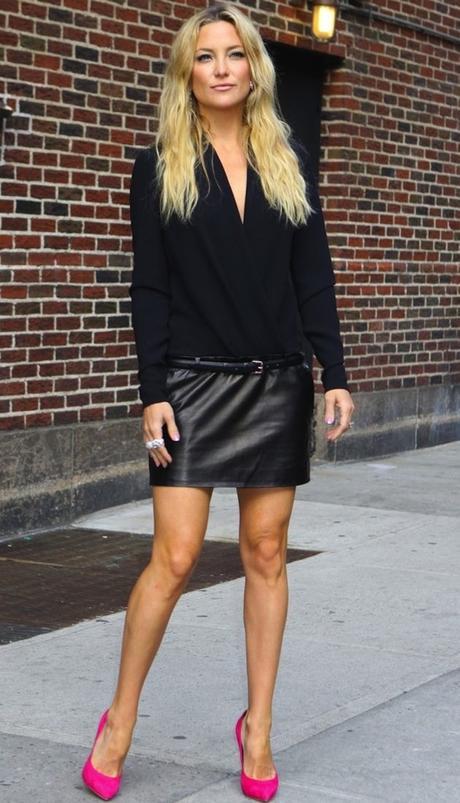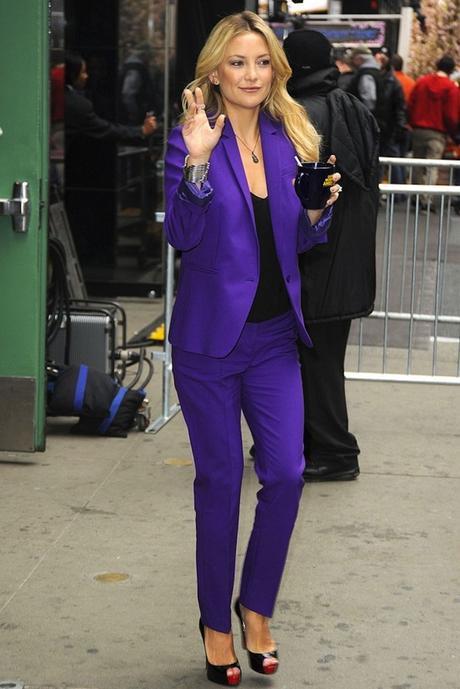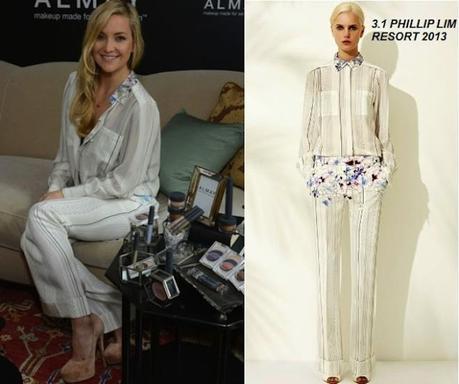 Kate es muy fan del "mes es mas". /

Kate is a big fan of "less is more".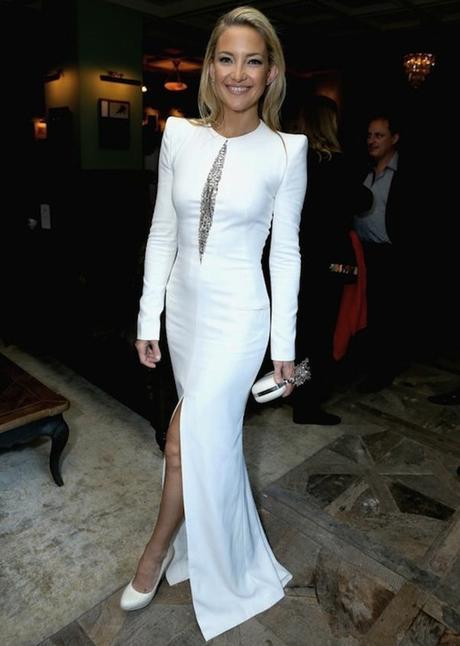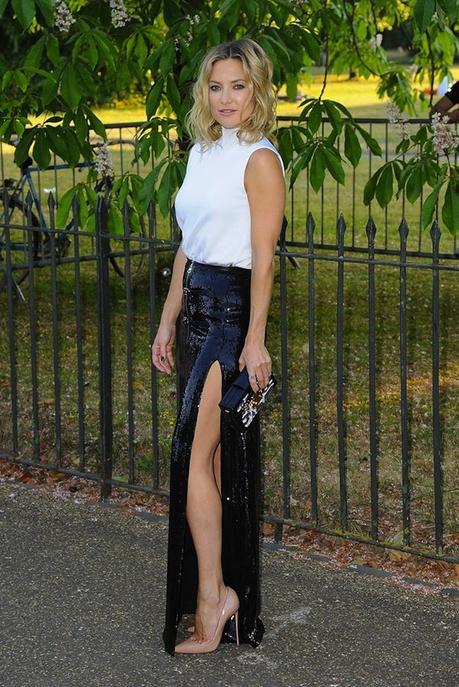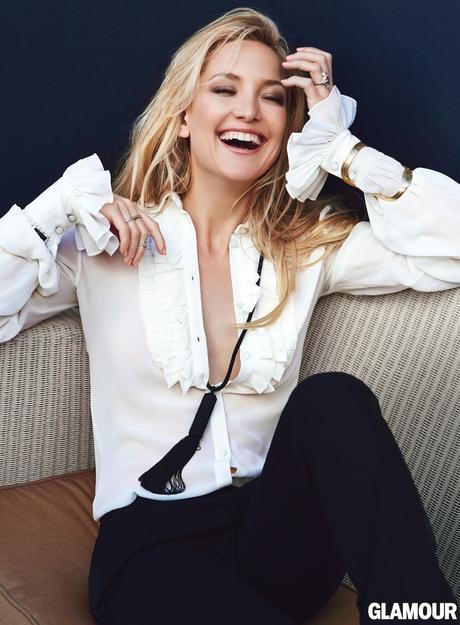 Podemos definir su estilo como chic y casual. Kate sabe como divertirse con la moda y como combinarla. De echo ella misma recuerda el rodaje de Nine como muy divertido por los looks que llevaban, en especial el look del show. /  

We can define her style as chic and casual. Kate knows how to have fun with fashion and how to mix the different pieces. She reminds filming Nine as very funny, especially the outfit of the number.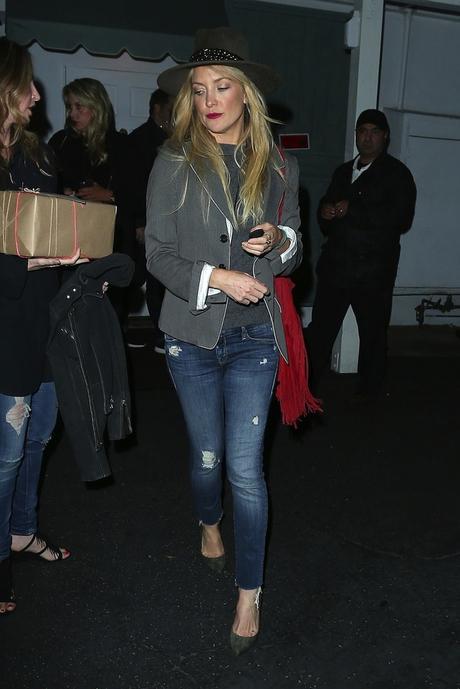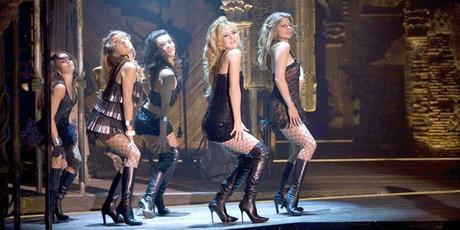 Nine


Y hablando de peliculas, Kate adora (y quien no) el fabuloso vestido amarillo de raso con la espalda descubierta que llevo en Como Perder a un chico en 10 dias. " Es posible que sea mi pieza favorita entre todas las que he llevado en mis películas" le dijo a Harpers Bazaar. /

Talking about movies she loves (and how doesn't) the satin yellow backless gown she wore at How to lose a guy in 10 days. "Is probably my favorite look for any of my movies" she told to Harpers Bazaar.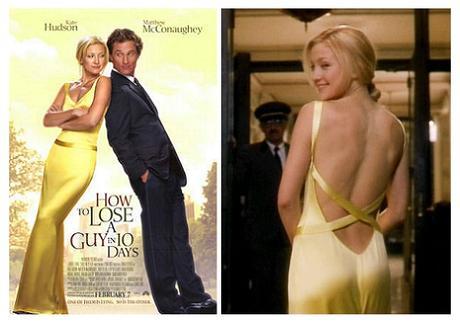 Sobre moda Kate conto a US Magazine: "Siempre me han atraído los años 70, sensuales con mucha libertad en toda la estética". /

About fashion she told US Weekly: "I have been always attracted to the 70's, sexy with a lot of freedom in the overall aesthetic"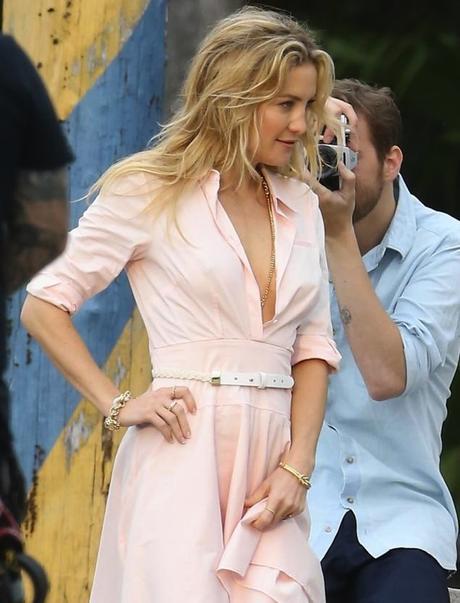 Mis iconos de moda son: Julie Christie, Anita Pallenberg, Kate Moss y Cher. /

Her fashion icons are: Julie Christie, Anita Pallenberg, Kate Moss and Cher.


Su armario. / Her closet.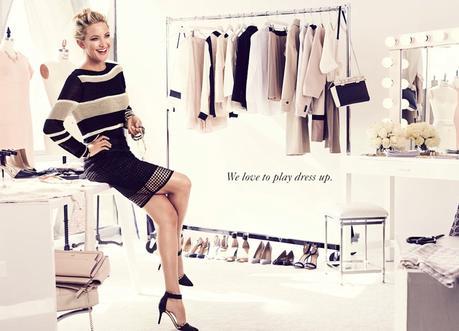 Para sus estilosmos de Alfombra roja prefiere a Versace, Valentino, Stella McCartney o McQueen. /

For her red carpet look she prefers Versace, Valentino, Stella McCartney and McQueen.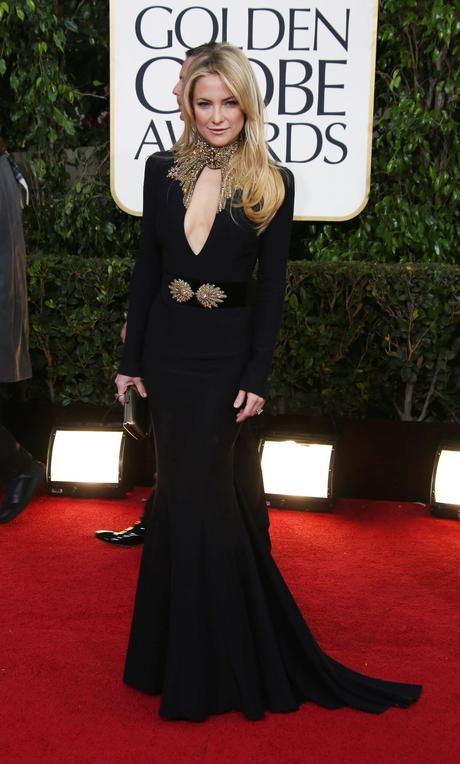 Alexander Mcqueen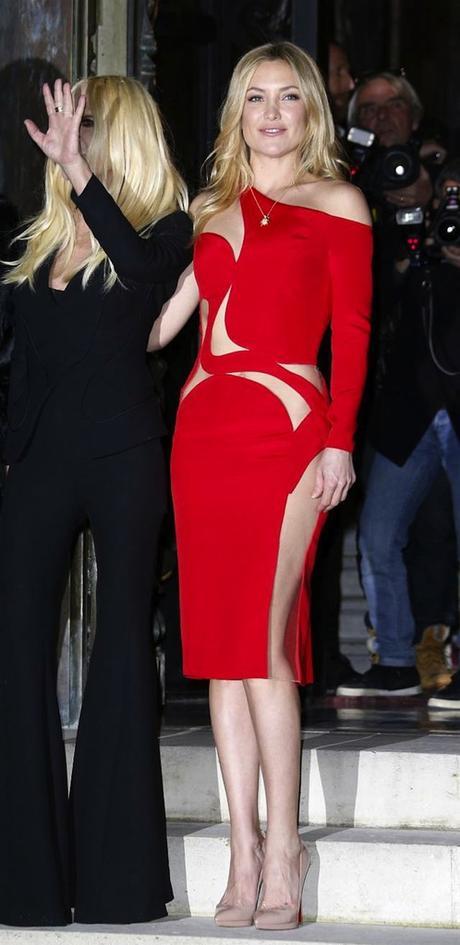 Versace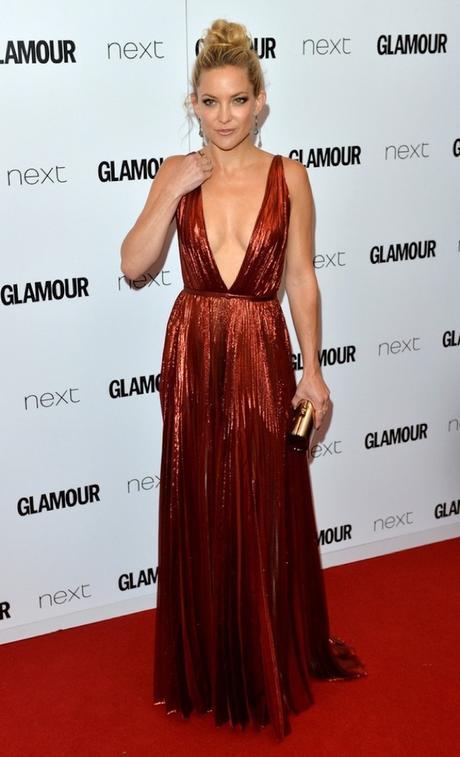 Kate in J.Mendel. / Kate wearing J.Mendel dress.


Algunos de sus diseñadores favoritos son Stella McCartney, Michael Kors, Isabel Marant, Barbara Bui,... /

Few of her favorite designers are Stella McCartney, Michael Kors, Isabel Marant, Barbara Bui,...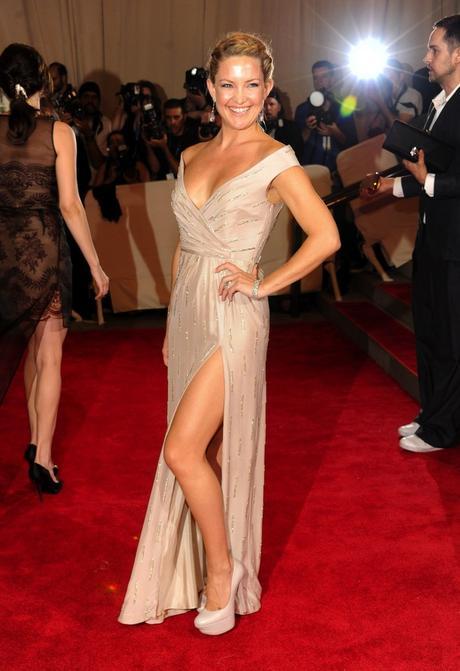 Vestido de Stella McCartney. / Stella McCartney dress.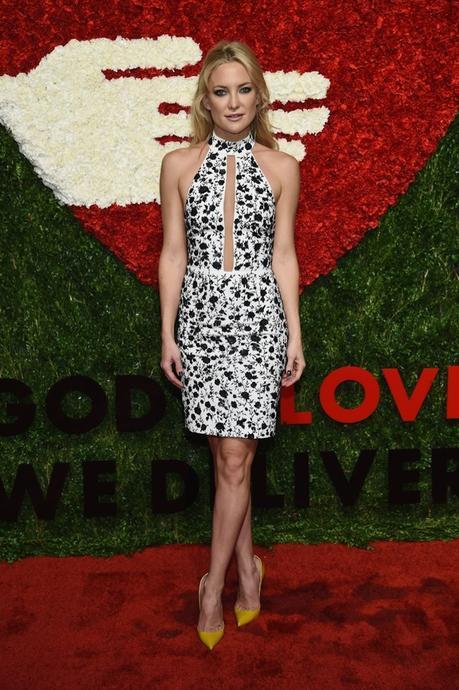 Kate en Michael Kors. / Kate in Michael Kors.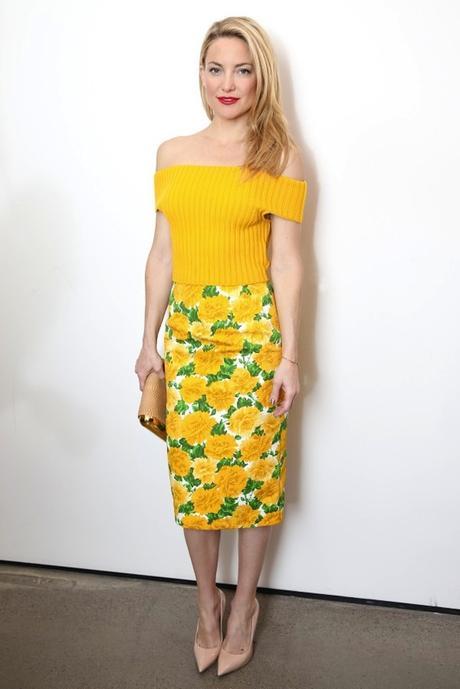 Kate en Michael Kors. / Kate in Michael Kors. 


Ha trabajado unos cuantos años con Ann Taylor así que ha llevado muchas cosas de la firma especialmente la colección cápsula de vestidos negros. /

She has worked with Ann Taylor for many  years so she has wore many clothes from the brand specially the LBD collection.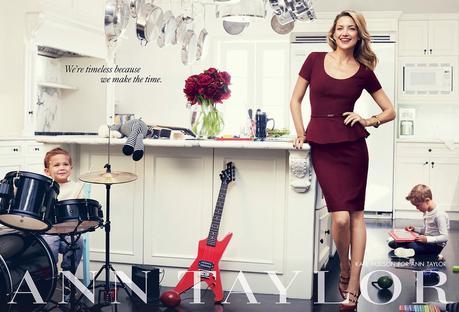 Para ella los vaqueros son un básico que prefiere llevar con taconazos como ella misma dice "hacen que tus pies y piernas parezcan mas largas y sexys". /

For her jeans are a must have, she rather wear them with higher heel pumps: "they make the foot and the leg look higher and sexy".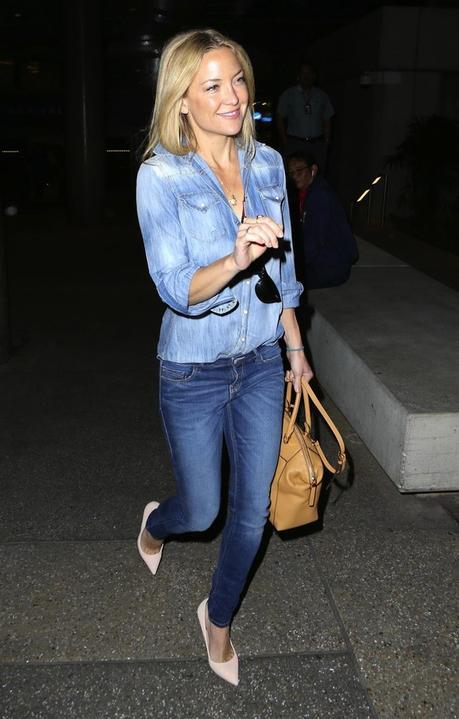 Las gafas de sol las considera un accesorio básico "un accesorio con el que podemos expresarnos nosotros mismos". /

Sun glasses are a must accessory "an accessory with which we can express ourselves".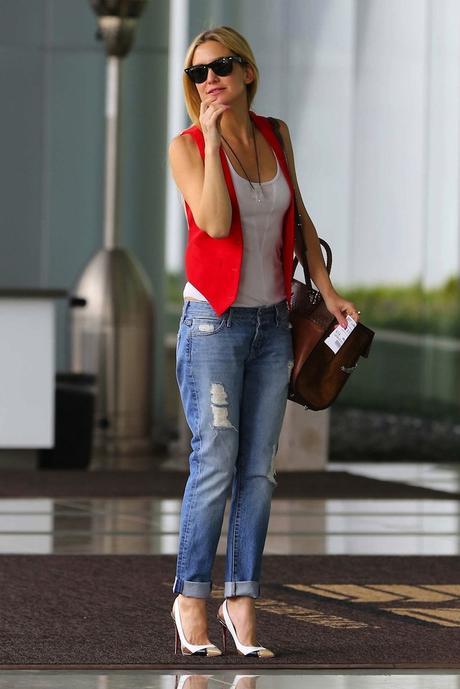 Asi mismo le encantan las joyas, admite que cuando esta un poco baja de animo acude a este accesorio para sentirse un poco mejor. Su firma preferida Jennifer Meyer. /

She loves jewelry, she admits that when she is a bit in the blues use this accesorie to feel better. Her favorite brand is Jennifer Meyer.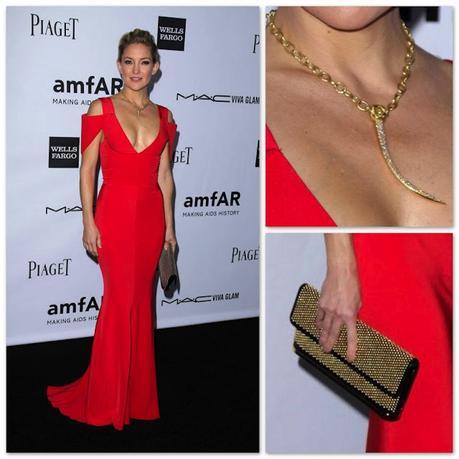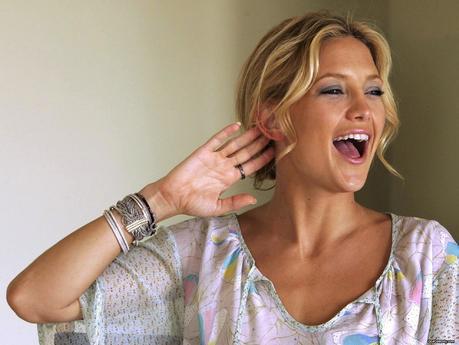 Compra en: Elyse Walker en Los Angeles, Dover Street Market en Londres y Net-a-Porter. / She shopps at: Elyse Walker in L.A, Dover Street Market in London and Net-a-Porter.
Consejos de Kate: / Kate tips:
- "Si te pones lapiz de ojos en el párpado de arriba y en el de abajo, abre mas tus ojos y hace que tu mirada sea mas llamativa". /

"If you put eyeliner on the inside top as well as bottom it really opens your eyes up and makes it pop".


- Sus secretos de belleza "dormir mucho y agua". /

Her beauty secrets: "lots of sleep and water".


Feliz semana!!! / Happy week!!!Mia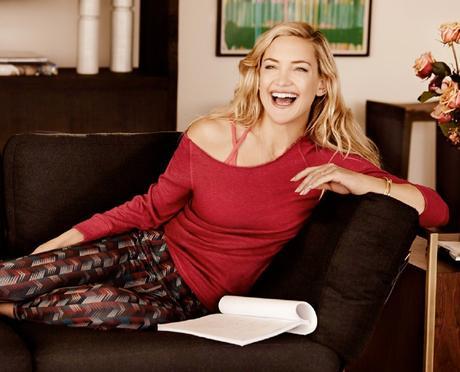 Sources: US Magazine, Harpers Baazar, Fashiongonerogue, Thechalkboardmag, Kate Hudson Instagram.