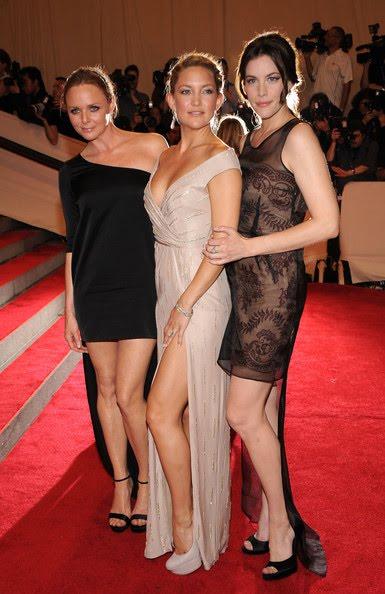 El lunes pasado, tuvo lugar la gala del Costume Institute en el Metropolitan Museum de Nueva York, uno de los acontecimientos más esperados en el mundo de la moda. En ella, cada año, se juntan modelos, actores, diseñadores, cantantes, etc, esta vez el motivo del encuentro fue la presentación de la exposición 'La mujer americana: dando forma a una identidad nacional'. /

Last monday night, it took place the Costume Institute gala at the Metroplolitan Museum of New York, one of the gretest event in fashion. There, each year, meet models, actors, designers, singers, etc, this time the theme of the event was the presentation of "American Woman: Fashioning a National Identity".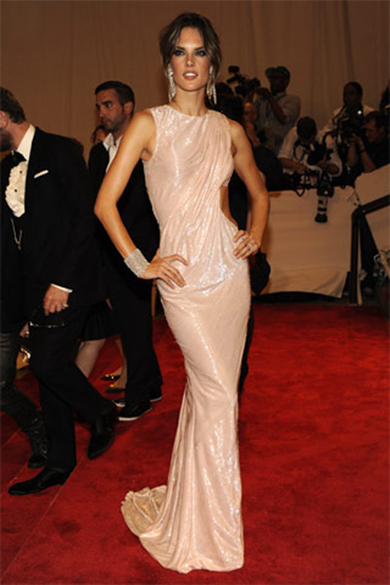 Mis top ten. / My top ten:


1. Jennifer López por ser una diva tan divina. Jennifer llevó un vestido de tul sin mangas gris de Zuhair Murad Primavera 2010. Lo que más me gusta del vestido son los dibujos de hojas con lentejuelas doradas. A juego un clutch de Judith Leiber. / Jennifer Lopez for been such a divine diva. Jennifer wore a steeples tulle grey gown by Zuhair Murad Spring 2010 Couture. What I like most of the dress is the leaf it draws with silver sequins. On her hand a Judith Leiber clutch.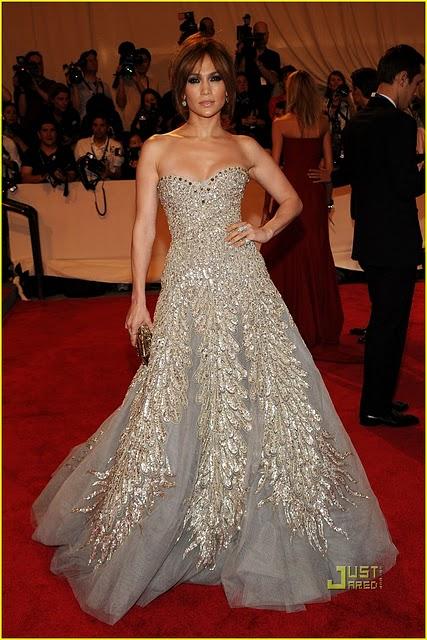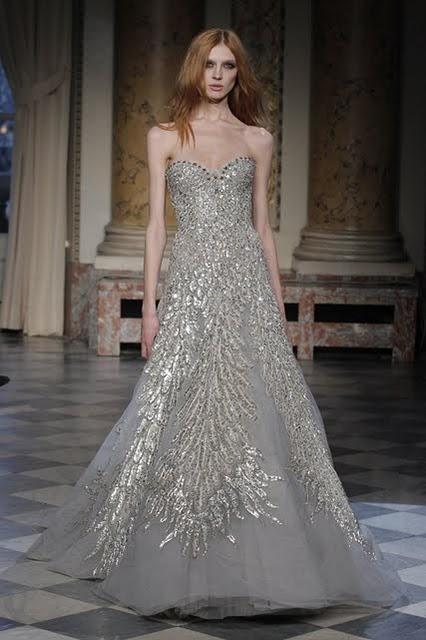 En la pasarela. / On the catwalk.


2. Mila Kunis en Vera Wang, porque un vestido de Vera Wang es siempre una opción acertada. Mila iba muy guapa con este vestido de forma globo compuesto por tul en blanco y gris, y corpiño de lentejuelas. / Mila Kunis in Vera Wang, because a Vera Wang dress is always a right option. She was so pretty with the black and grey tulle dress and a sequin bodice.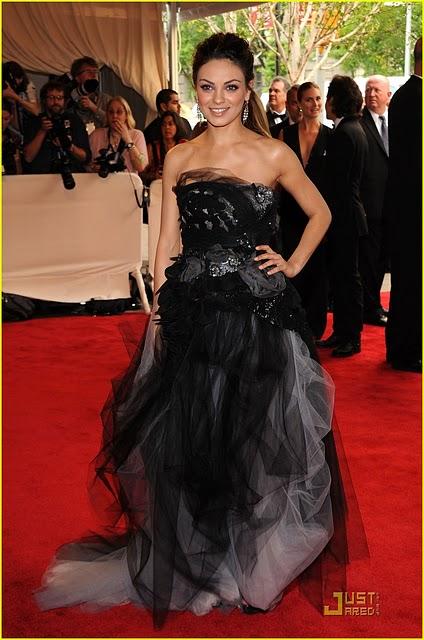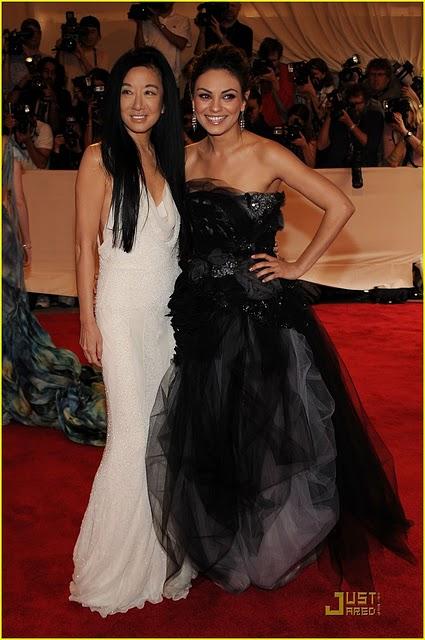 Mila junto a Vera Wang. / Mila with Vera Wang.


3. Coco Rocha porque es pura sofisticación. Coco llevaba un vestido en tonos agua marina con una cola de Zac Posen primavera 2008. Lo más llamativo, la larga cola del vestido. / Coco Rochas because is pure sophistication. Coco wore a dress in marine wather colors by Zac Posen spring 2008. The most gretest part of the dress was the long tail of the gown.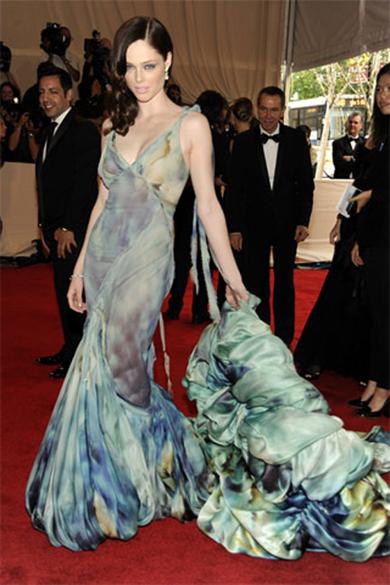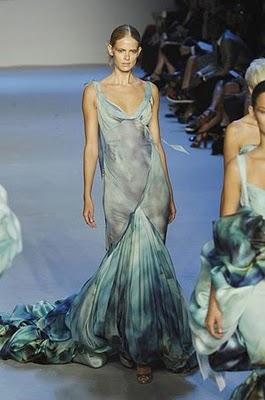 En el desfile. / On the runway.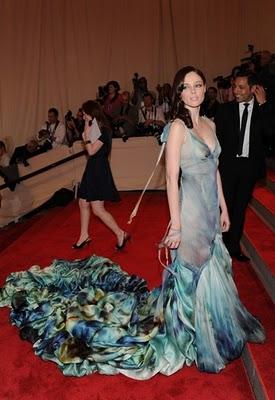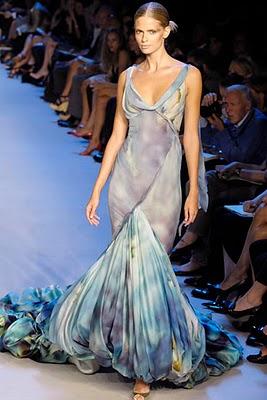 4. Maggie Gyllenhaal por vestirse ella misma. Maggie no dispone de una estilista que la asesore, lo cual es bastante raro en una actriz, pero sin embargo tiene mucha clase e iniciativa a la hora de vestir. Lleva un vestido de Louis Vuitton Otoño 2010 super bien adaptado. Lo mejor la falda abullonada. / Maggie Gyllenhaal for been dress all by herself. Maggie doesn't have a stylist to help her, this is pretty weird for an actress but she is so classy and has too much initiative when she has to dress up. She wore a dress of Louis Vuitton Fall 2010 so well adapted. The best: the poufy skirt.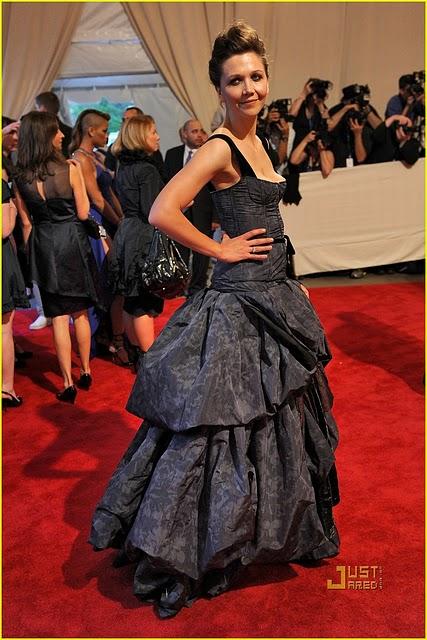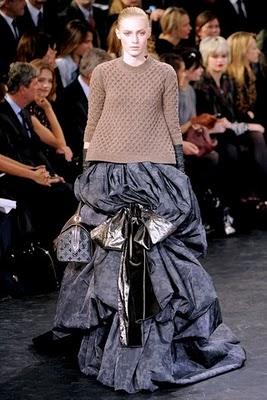 5. Anne Hathaway, porque parece sacada de un cuanto de hadas. Anne siempre esta increible, y esta vez no era para menos, con este vestido de tul en tonos dorados con escote de corazón y con los hombros desnudos de Valentino Pre-Otoño 2010. / Anne Hathawat because she seems to be out of a ferry tale. Anne always is stunning, and this time is not for less with this tulle strapless dress in gold tones of Valentino Pre-Fall 2010.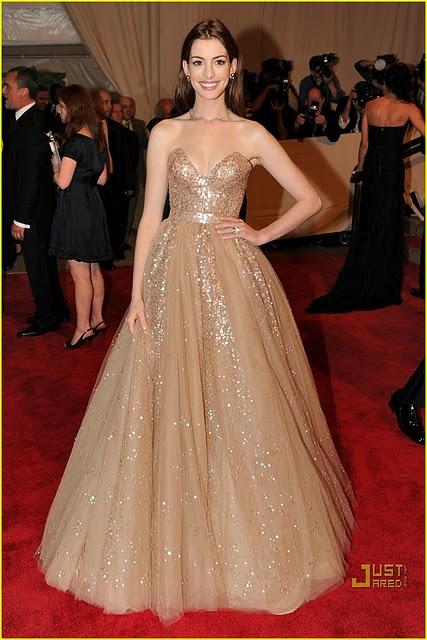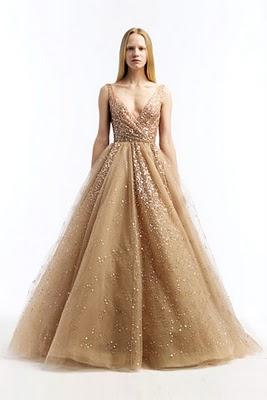 Como parte de la colección. / As part of the collection.


6. Blake Lively, por ser la más atrevida con ese vestido tan corto. Blake lleva un vestido azul de un sólo tirante de Marchesa Otoño 2010. En el vestido es muy corto y sexy y destaca por los rosetones y volantes que lo adornan. A juego lleva unos zapatos de Christian Louboutin, ¡el complemento perfecto para ese vestido! / Blake Lively for been so sassy with that short dress. Black wears a blue one shoulder dress by Marchesa Fall 2010. The dress is very short and sexy and highlight the rosettes details and the ruffled that decorate the dress. She wears Christian Louboutin pumps to complete her look, the best accessorise for that dress!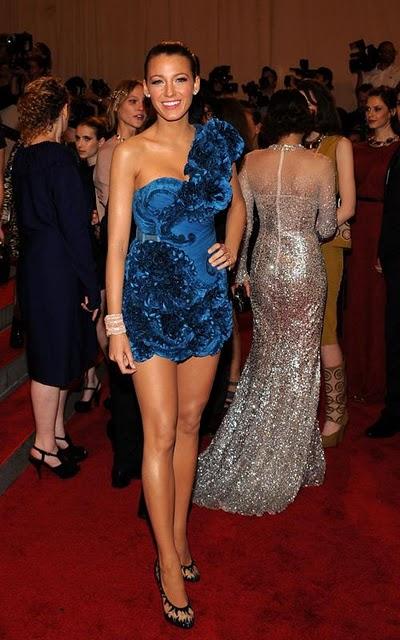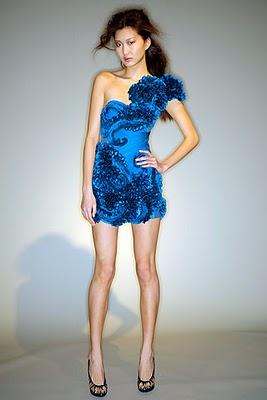 7. Emma Watson por su frescura y juventud. Emma llevaba un blanco vestido asimétrico a medida de de Burberry. Me encanta la apertura que sube hasta media pierna, y los volantes que adornan el vestido. / Emma Watson for her fresh and youth look. Emma wears a asymmetric white custom-made Burberry dress. I love the opening of the skirt that goes to half of the leg, and the ruffles.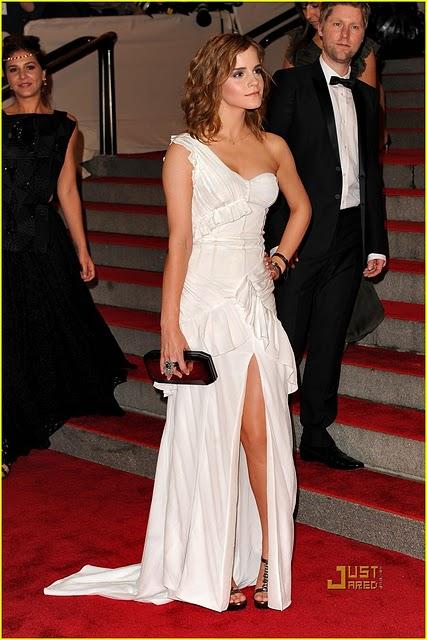 8. Jessica Stam, porque lo sencillo siempre es lo mejor. Jessica llevaba un vestido color ciruela de Rachel Roy Otoño 2010 que combinó con una cadena de oro larga y al final de esta un colgante de gran tamaño. / Jessica Stam, because simple is always best. Jessica wore a plum Rachel Roy Fall 2010 gown which she mix with a long gold chain and at the end of it a large pendant.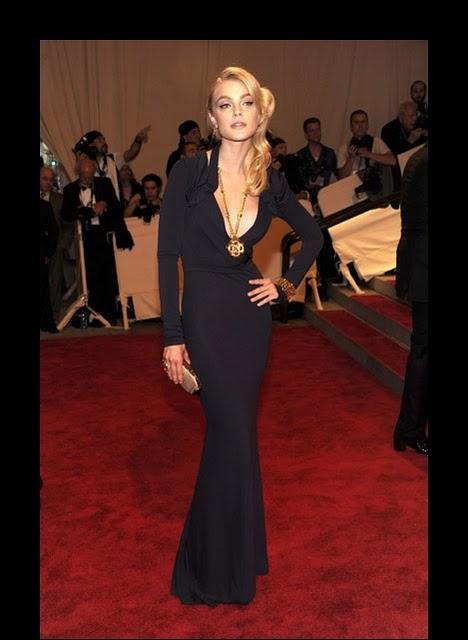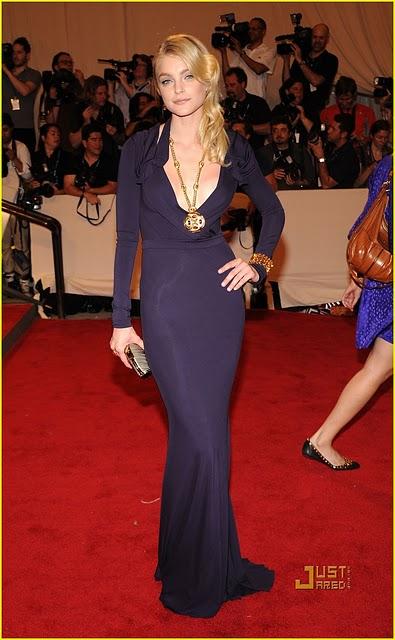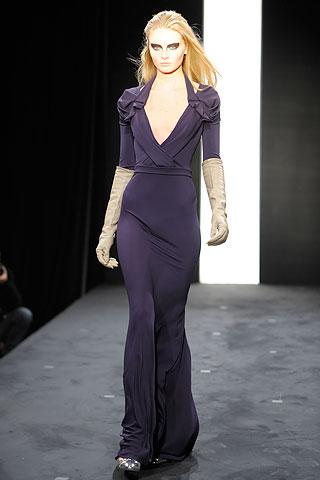 9. Dree Hemingway, porque siempre marca estilo. Dree iba de negro y blanco con un vestido de Calvin Klein. El vestido dejaba la espalda al descubierto, lo que crea un efecto muy sexy. Sin duda no es el mejor vestido de la noche, pero a mi me encanta porque ya estoy un poco cansada de los looks de princesa, por muy adecuados que sean. / Dree Hemingway because she set style. Dree was in black and white with a Calvin Klein dress. The dress left the back nude witch create a very sexy effect. There is no dude it's not the best dress of the evening but I love it because I'm tired of the princess looks, no matter how right they are.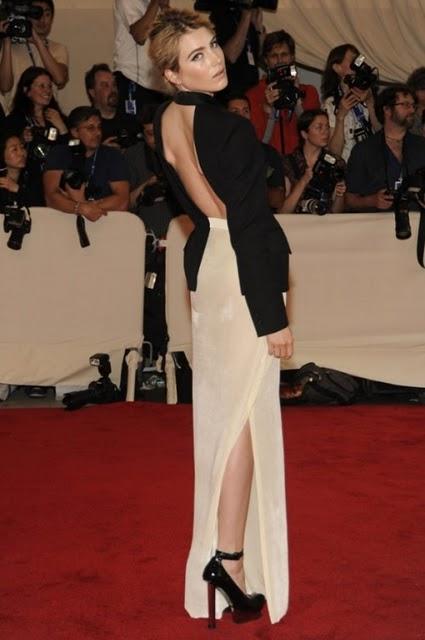 10. Chlöe Sevigny por ser fiel a su estilo. Chlöe lleva un vestido de encaje con corte bailarina en verde agua de Proenza Schouler. El vestido es muy discreto, con cuello cisne y manga larga. A juego cartera y bolso también de Proenza Schouler. / Chlöe Sevigny for been loyal to her style. Chlöe wears a lace ballerina green-wather Proenza Schouler dress. The dress is very discreet with high neck and long sleeve. To complete the look she wears Proenza Schouler shoes and clutch.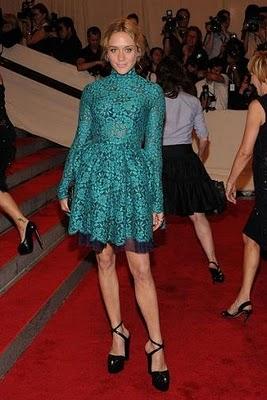 Otros look. / Other looks.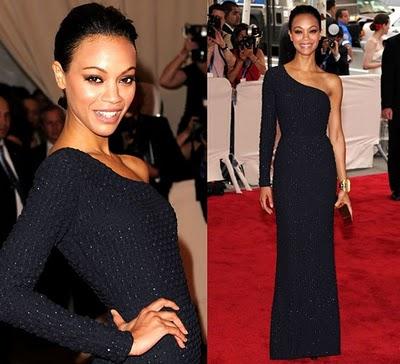 Zoe Saldana iba muy guapa de Calvin Klein. /
Zoe Saldana was so pretty in Calvin Klein.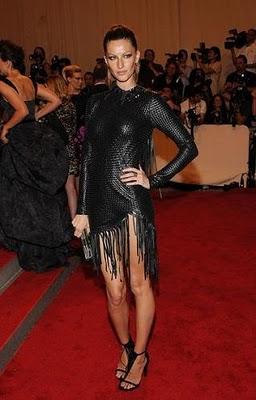 Gisèle Bundchen iba a ir de Versace, pero en el último momento escogió este modelo de Alexander Wang. /
Giséle Bundchen was going to wear Versace but at the last moment she changes to this Alexander Wang model.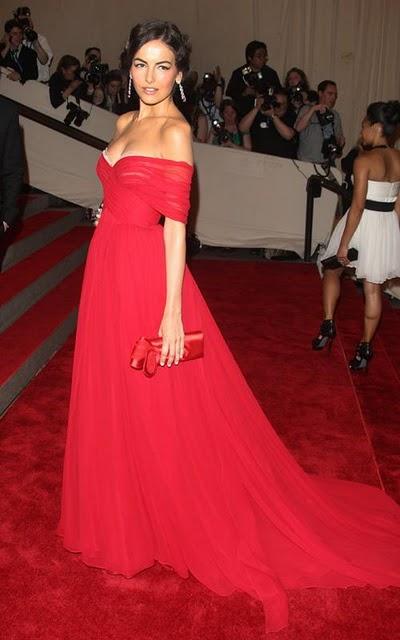 Camille Belle llevaba un precioso vestido largo drapeado de gasa color rojo de Jason Wu. Lo mejor del vestido el escote en forma de corazón que esta decorado por puntillas en color maquillaje. Como complementos clutch rojo de Christian Louboutin y joyas de Cartier. /
Camille Belle wore a gorgeous tulle draped red Jason Wu gown. The best of the dress are the heart form and the lace ending in nude of the neck. As accessories, a red Christian Louboutin clutch and Cartier jewelleries.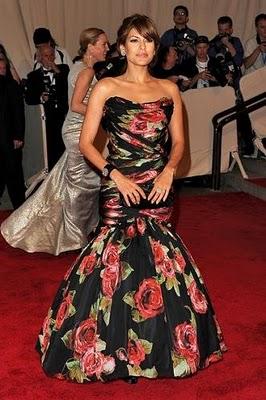 Eva Mendez marcando tendencia, con un vestido de flores de Dolce & Gabbana. / Eva Mendez getting the trend on, with a Dolce & Gabanna flower dress.

Kate Bosworth de Valentino Primavera 2010. / Kate Bosworth is Valentino Spring 2010.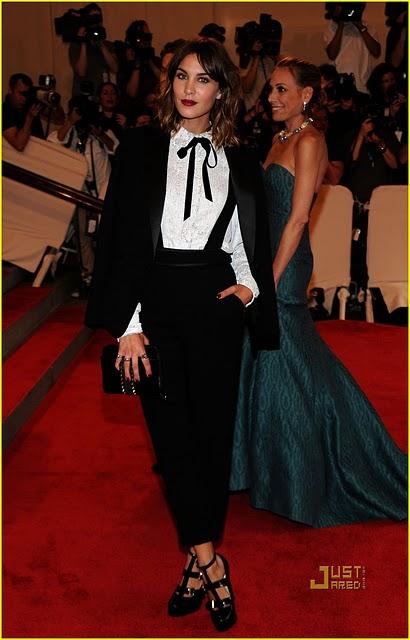 Alexa Chung destaco por su curiosa indumentaria. Esta chica siempre va fenomenal, pero esta vez yo hubiera elegido un vestido, su atuendo no me parece muy adecuado para este evento. Alexa llevaba un traje de pantalón de 3.1 Phillip Lim Otoño 2010. / Alexa Chung highlight for her odd cloths. She always dress perfect but this time I would wear a dress, her outfit doesn't look right for this event. She wore a pant suit by 3.1 Phillip Lim Fall 2010.

El modelo de Alexa en la pasarela. / Alexa's model at the runway.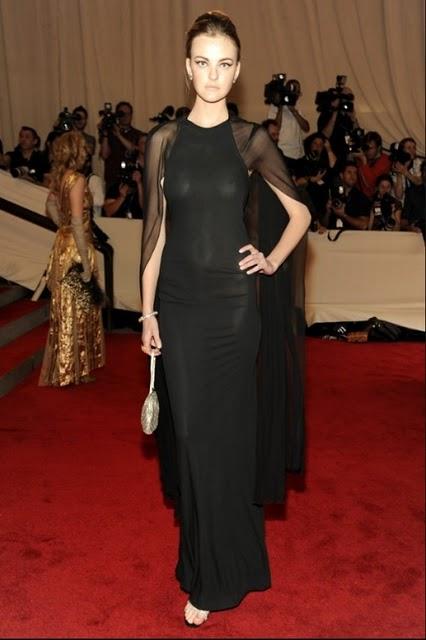 La modelo Caroline Trentini, iba toda de negro. / The model Caroline Trentini was all in black.
Diane Kruger iba muy elegante con un vestido blanco muy ajustado de Calvin Klein. A su lado un guapísimo Joshua Jackson con un look muy dandy, en el cuello llevaba un pañuelo a modo de corbata ¡guapísimo! / Diane Kruger was so elegant with a white tight dress of Calvin Klein. By her side a gorgeous Joshua Jackson with a very dandy look, on the neck he wore a scarf as a tie, so handsome!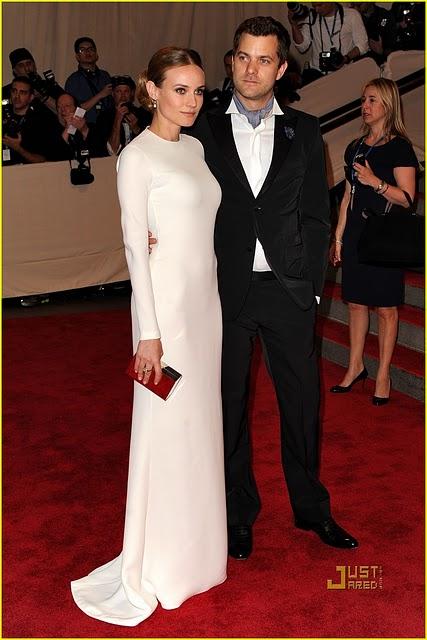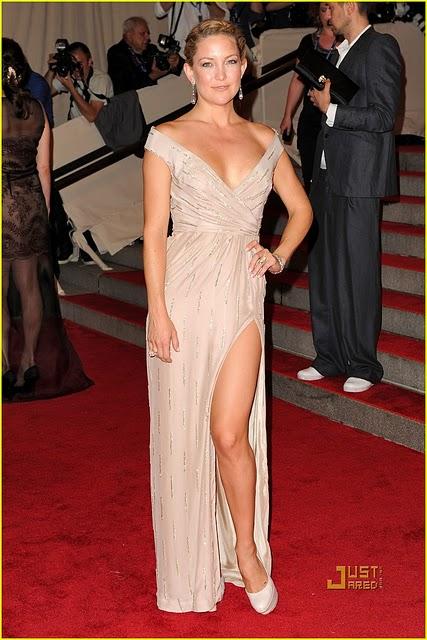 Kate Hudson de Stella McCartney. / Kate Hudson of Stella McCartney.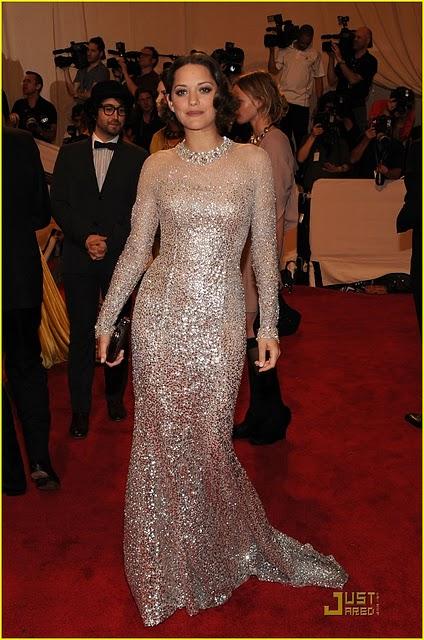 Marion Cotillard me decepcionó, vestía de Christian Dior Couture pero no lo veo la verdad. / I was disappointed by Marion Cotillard Christian Dior Couture gown, I just don't see it.

Naomi Watts llevaba un vestido fucsia de un hombro firmado por Stella McCartney. / Naomi Watts wore a fuchsia one shoulder dress signed by Stella McCartney.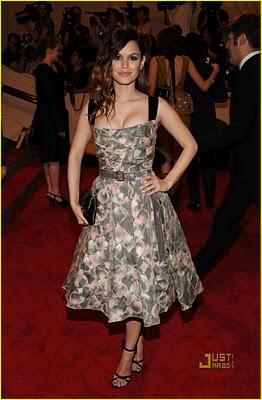 Rachel Wilson iba con un bonito vestido de Louis Vuitton Otoño 2010. A juego zapatos de Jimmy Choo. / Rachel Wilson wore a pretty Louis Vuitton Fall 2010 dress. Matching Jimmy Choo shoes.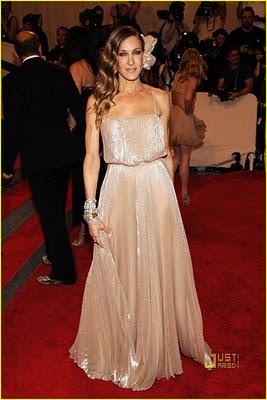 Sarah Jassica Parker llevaba un vestido color maquillaje de Halston. El toque nude en el pelo, le otorga cierta sofisticación, ¡me gusta! / Sarah Jessica Parker wore a Halston nude dress. The nude touch on her hair give her some sophistication, I like it!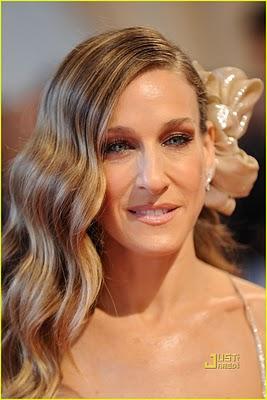 Special thanks to: Just Jered, Style.com.