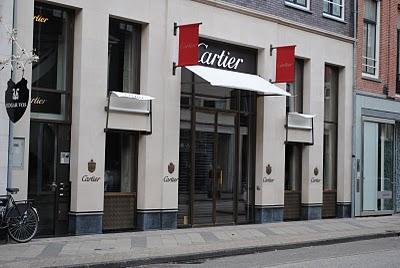 Mis planes de verano cambiaron a última hora, y decidí tomar rumbo a Amsterdam. Mi idea era, además de descansar, y desconectar del mundo, poder hacer algún post interesante a mi vuelta por eso me lleve mi nueva Nikon, y he sacardo fotos para hacer varios post que ire alternando con otros temas para que no os aburraís de tanto Amsterdam. ¿Os apetece? / My summer plans changed on the last minute and I had decided flying to Amsterdam. My idea was, besides resting and disconnect of the world, to be able to do an interesting post when I got back, so I took with me my new Nikon and I took a few pictures to make some post that I will interchange with other subjects so you won't get to much Amsterdam in one. What do you think?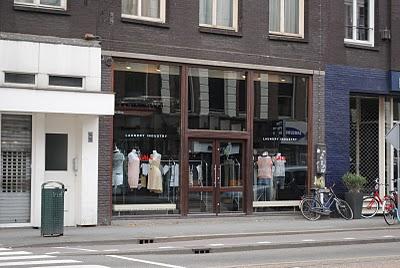 Esta tienda esta en Van Baerlestraat, al lado de Pieter Cornelisz Hooftstraat. /

This store is at Van Baerlestraat, near to Pieter Cornelisz Hooftstraat.


Antes de empezar os aclaro que Amsterdam no es una ciudad para ir de tiendas, si quereís algo así París, Londes, o Milán son las mas adecuadas, aunque no os olvideís de Madrid, Florencia, Barcelona o Roma, que también son muy atractivas en cuanto a tema shopping. Pero sigamos... /

Before I start, I want to make clear that Amsterdam is not a city to go shopping if you are looking for something like that Paris, London, or Milan are the most appropriate but don't forget Madrid, Florence, Barcelona or Rome that are also atractive to shop. But lets keep going...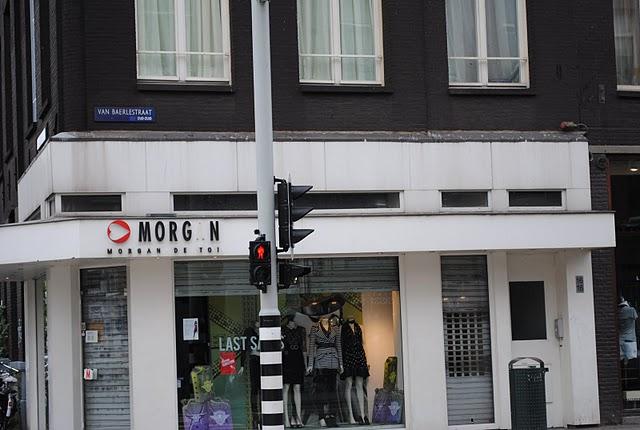 Lo primero que quiero enseñaros de la ciudad holandesa es esta calle, Pieter Cornelisz Hooftstraat, que se trata de la calle mas lujosa de Amsterdam, como Bond Street en Londres u Ortega y Gasset en Madrid, pero un poquito menos lujosa que las otras dos. Así que este post esta completamente dedicado a dicha calle, con fotos a los escaparates y demás, espero que os guste. / The first I want to show you about the holland city is this street, Pieter Cornelisz Hooftstraat, it's the most luxury street in Amsterdam, as Bond Steet in Londor or Ortega y Gasset in Madrid, but a little less luxury than the other two.Thsi post is dedicated to the street, with pictures of the windows and more, hope you enjoy it.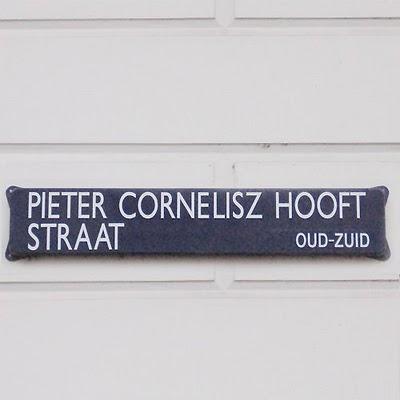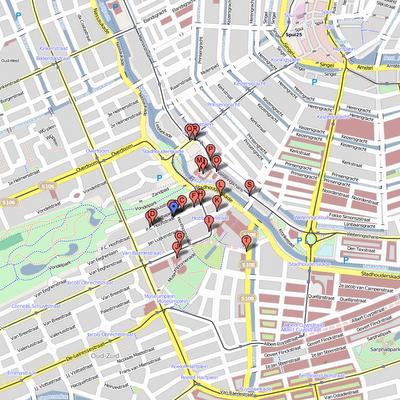 No esta exactamente muy centrica, pero esta a dos calles del Museo de Van Gogh y del Museo Rijks, y cerca del parque Vondelpark. /

Its not down town but its really close (two streets away) to Van Gogh Museum or Rijks Museum and to Vondelpark.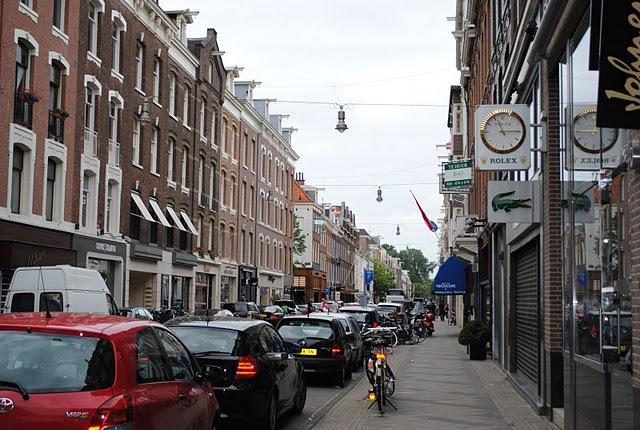 1. Azzuro. En ella podreís encontrar firmas como Dolce & Gabanna, Roberto Cavalli, Prada, Missoni, Burberry, Versace, entre otros. /

There you can find clothes from Dolce & Gabanna, Roberto Cavalli, Prada, Missoni, Burberry, Versace and others.


.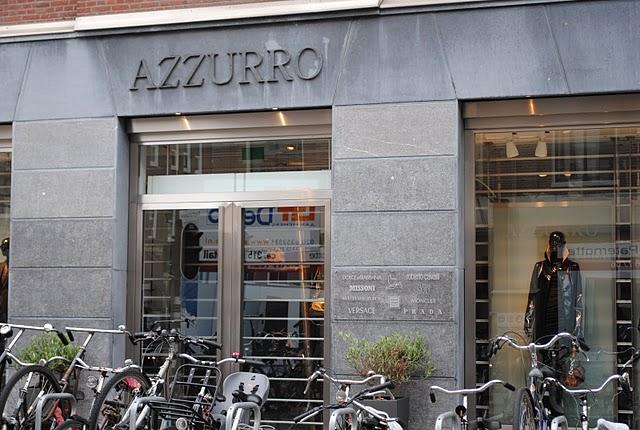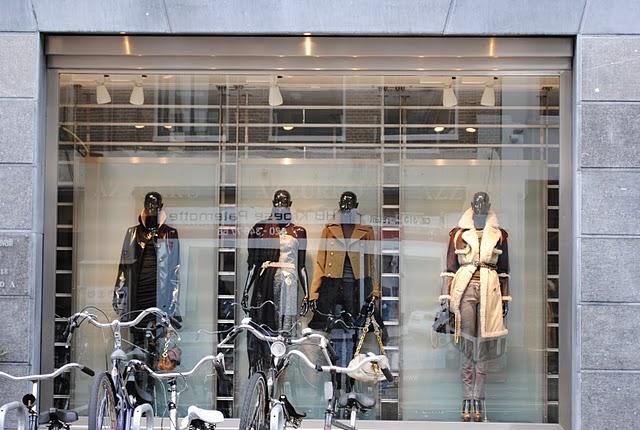 Para la próxima temporada apuntar: el camel en abrigos y chaquetas se va a convertir en un must have. /

For next seasson take note: camel color in coats and jackets is going to be a must have.


En la misma calle Azzurro tiene otra tienda, en ella encontrareís prendas de Alexander Wang, Celine, Marni, Chloe, 3.1. Philip Lim, Lanvin, Acne, Isabel Marat... la tienda esta muy bien ya tienen la próxima temporada. Fue un gusto poder ver y tocar los modelos de Alexander Wang, 3.1. Philip Lim, de la temporada otoño-invierno 2010-2011. /

In the same street Azzurro has other store, there you can find garments from Alexander Wang, Celine, Marni, Chloe, 3.1. Philip Lim, Lanvin, Acne, Isabel Marat... the shop is nice and has already the collection for the next season. It was great to be able to see and touch clothes from Alexander Wang, 3.1. Philip Lim, from fall-winter 2010-2011.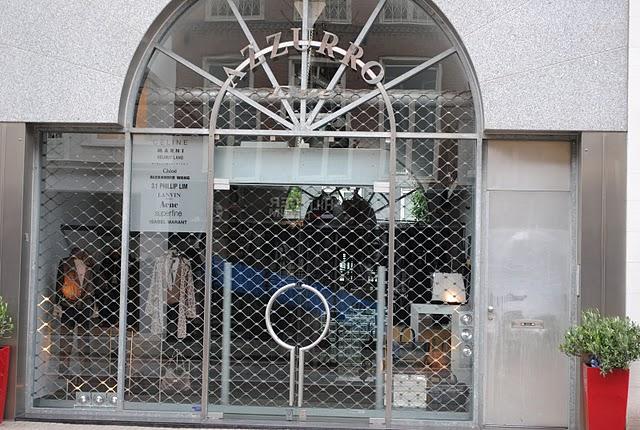 2. D & G. La firma mas joven de los italianos Dolce & Gabanna conquista Amsterdam con esta tienda. /

The youngest brand of the italians Dolce & Gabanna conquest Amsterdam with this store.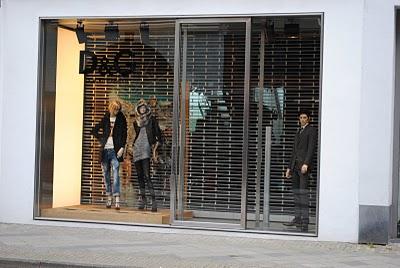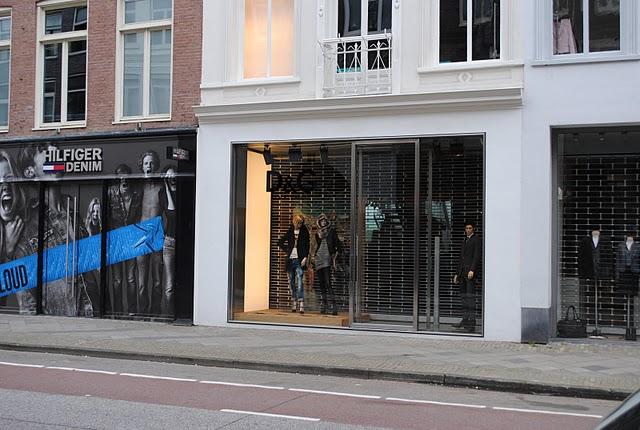 3. Hugo Boss. Holanda y Alemania tienen mucho en común por ello no podía faltar una tienda de Hugo Boss, la marca alemana de moda más chic. ¿No os parece? / The Netherlands and Germany has so many in comun, that's why a Hugo Boss store could not miss hear, the german most chic fashion brand. Don't you think?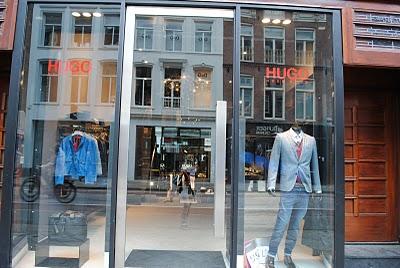 Por un lado, la firma joven y mas desenfadada de la casa, Boss Orange /

In one side the young and free-and-easy brand Boss Orange...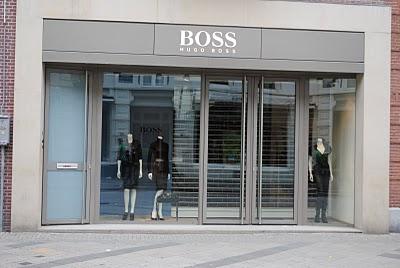 Por otro... la clásica Hugo Boss. /

In other... the classic Hugo Boss.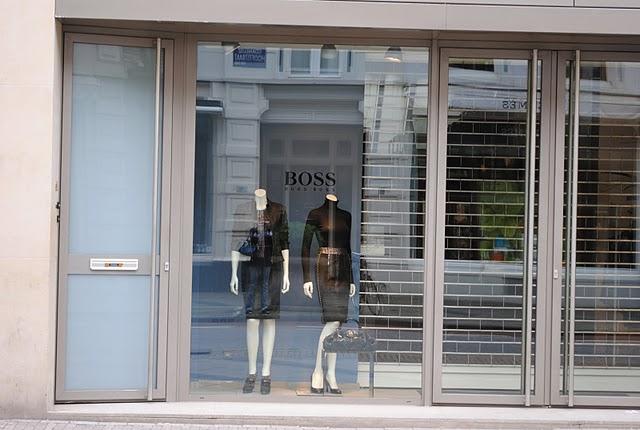 4. Valentino. Es curioso ver a Valentino al lado de Diesel, ¿no? De todos modos la tienda es pequeña.  /

Its weird see Valentino close to Diesel, don't you think?

 

Anyway, the store is a bit small.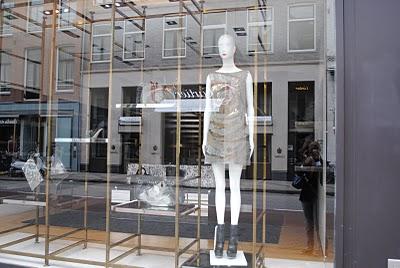 5. Max Mara. La firma añade lujo y sofisticación a esta calle. /

The brand ads luxury and sophistication to this street.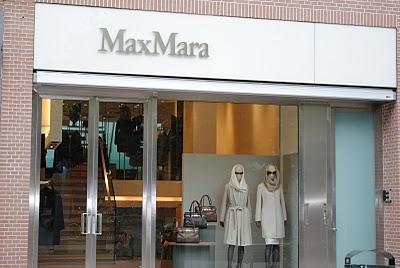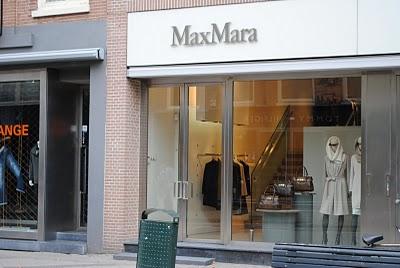 6. Tommy Hilfiger. De la sofisticación italiana al aire juvenil y universitario de los Estados Unidos. /

From the italian sophistication to the youth and university style of the United States.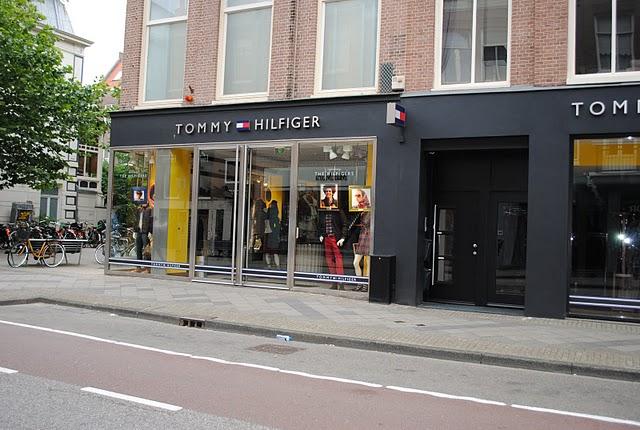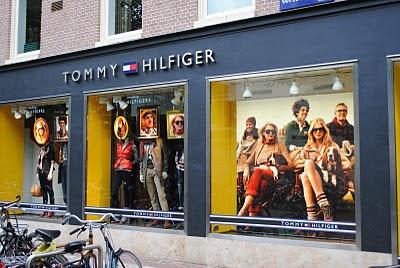 7. Hérmes. No me puede gustar mas los complementos de esta firma, ¿y a quien no? dan ganas de convertirse en Sarah Jessica Parker e incluso en Paris Hilton unas horas para poder aceder a ellos. /

I can love more the accessorise of this brand, who doesn't? it feels like turning into Sarah Jessica Parker and even Paris Hilton a few houres to get to them.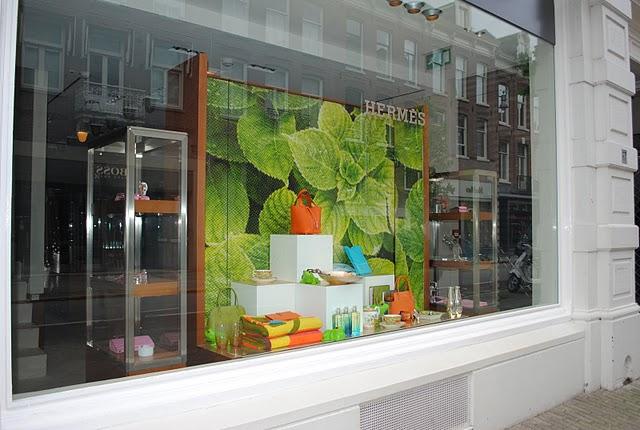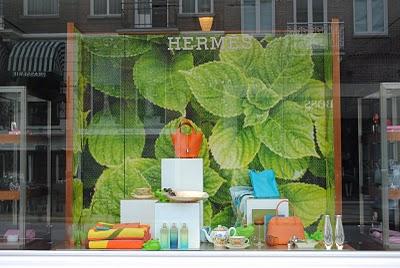 8. Wolford. Me encantan sus medias y leotardos, son de muy buena calidad y tienen diseños muy fashion. /

I love its panties, tights, hose, they are of really good quelity and its designs are so fashion.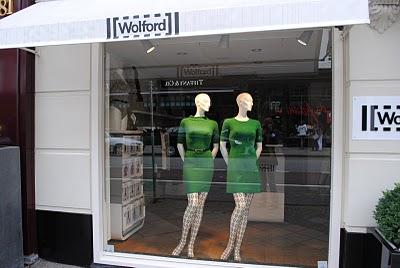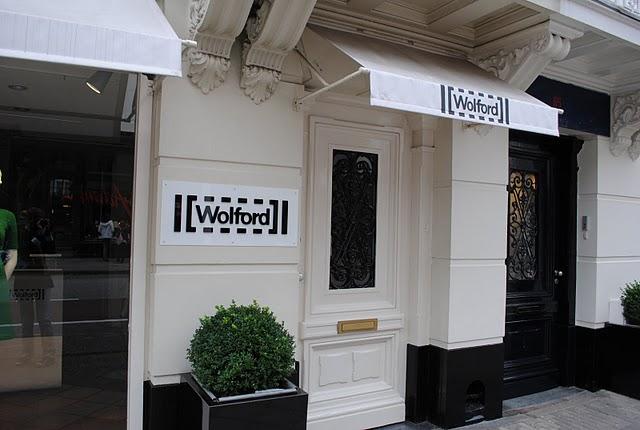 9. Tiffany & Co. ¡Me vuelven loca sus pulseras de plata! bueno y no digamos sus diamantes y demás. En los últimos años esta joyería se ha ido extendiendo y a abierto tiendas en muchos paises, lo que permite que cualquiera pueda acceder a ella sin tener que desplazarse a Nueva York, ¡todo un lujo!. /

I love they silver nracelets! and well more the diamonds and white gold stuff. In the last years it has been open stores around the world, so it let anyone to get their jewellery without traveling to New York, all a privilege!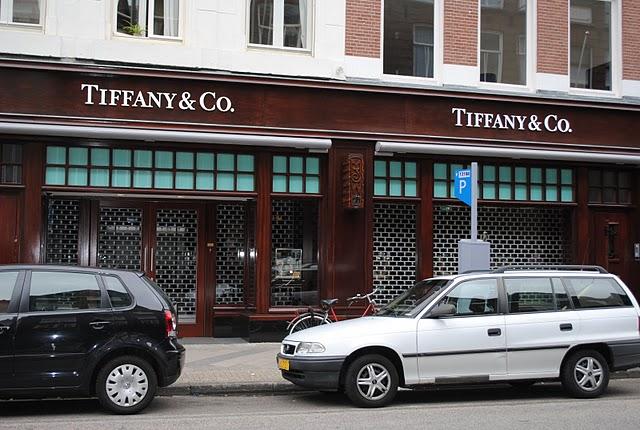 10. Louis Vuitton vs Burberry. De algún modo Louis Vuitton es un mito, todo el mundo quiere un bolso de la firma, pero Burberry aún siendo mas asequible también es muy emblemático, ¡a mi me encantan sus bolsos! /

Somehow Louis Vuitton is a myth, everyone wants a bag from the brand, but Burberry even been more afforable is very emblematic, I love the bags!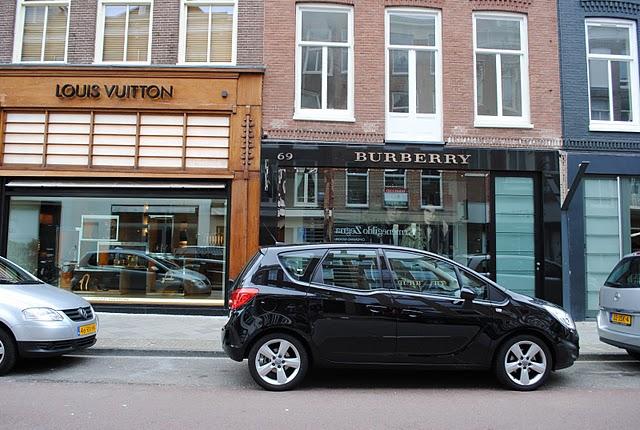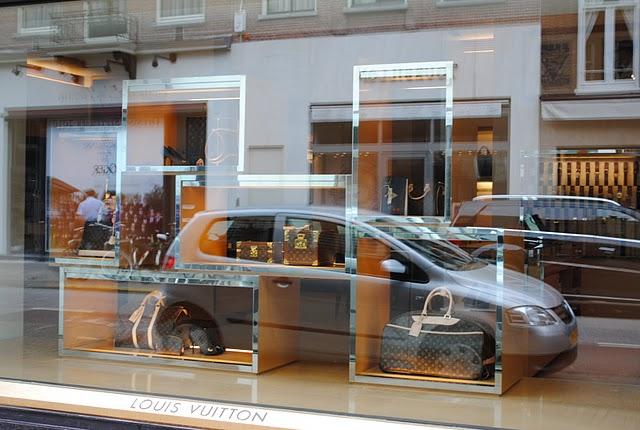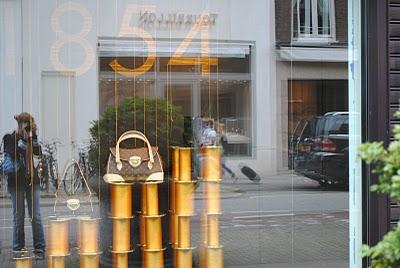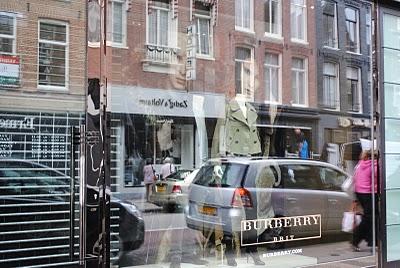 11. Chanel. Seguramente Chanel sea la marca de moda mas conocida en el mundo, preguntarle a cualquiera que no entienda de moda, y decidle que os diga el primer diseñador o marca de moda que le venga a la cabeza, la gran mayoría optara por ellla o por Karl Lagerfeld, su diseñador. De algún modo se asocia igual que lo hace Coca Cola a la palabra refresco, curioso ¿verdad? /

Probably Chanel is the most known fashion brand in the whole planet, ask anyone who isn't in fashion and ask him to tell you the first designer or fashion brand that comes up to its head, most will chose it or Karl Lagerfeld, its designer. Somehow it gets associate as Coke does with the word soft drink, soda or pop, strange isn't it?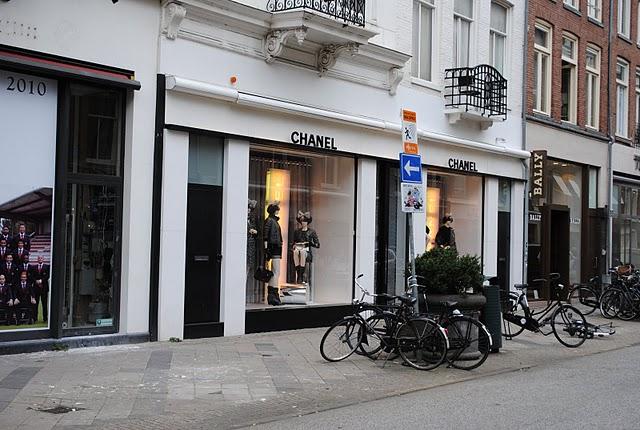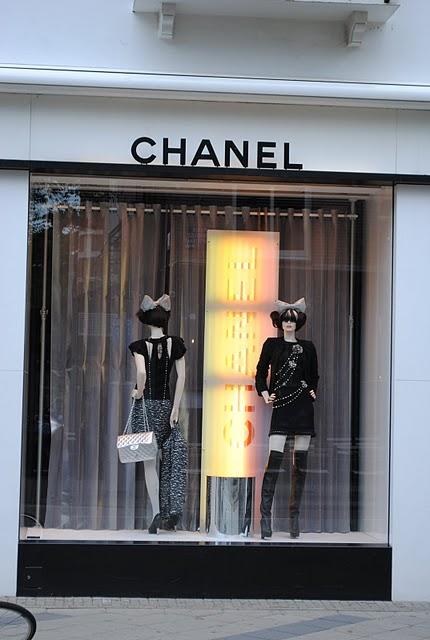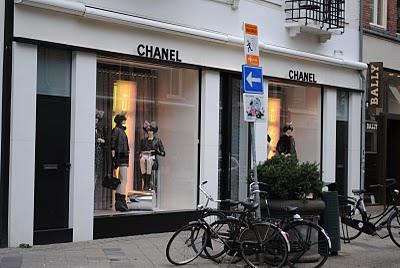 12. Mulberry. La marca de lujo inglesa ya es tan importante como Luis Vuitton o Burberry, parsonalmente uno de mis sueños es tener un bolso de esta firma, ¡me encanta el modelo Alexa! /

The english luxury brad is as important as Lius Vuitton or Burberry, personally one of my dreams is to have a bag of this brand, I love the Alexa model!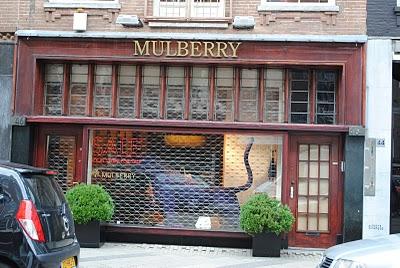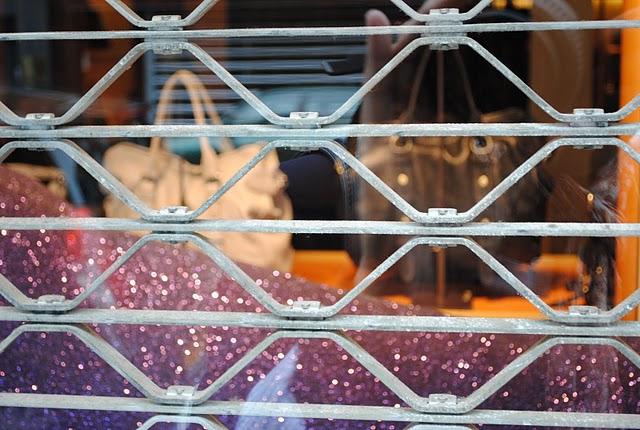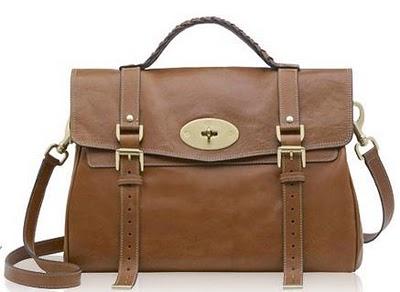 Este es el modelo Alexa, ideal para ir a la oficina o para el día a dia. El bolso fue bautizado con el nombre de Alexa como homenaje a la it-girl británica Alexa Chung. /

This is the Alexa model, is perfect to go to work or for the day. The bag was name after the english it-girl Alexa Chung.


13. Otras tiendas. En la calle hay otras tiendas algunas muy conocidas y otras sólo conocidas en Holanda, aqui os las dejo. / Other stores. In the street they are another shops, some very well known and others only known in Holland, hear they are.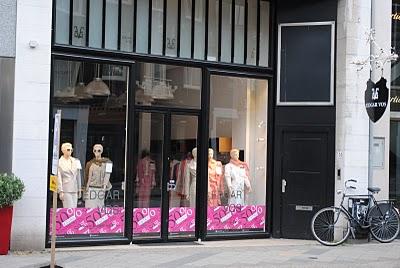 Edgar es una boutique de prendas clásicas, para mujeres a partir de 47 años. /

Edgar is a classic boutique, for women upper 47 years old.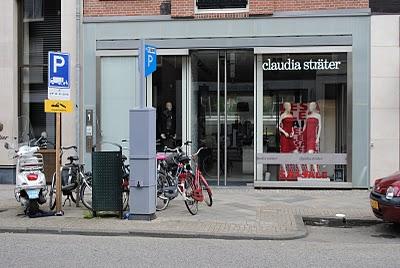 Claudia Sträter es una cadena de moda alemana nacida en 1970 y que puedes encontrar en Bélgica, Luxemburgo, Holanda y Alemania. La ropa es de buena calidad pero más bien clásica y de algún modo como diría yo para madres, vamos para gente de 40 años para arriba. /

Claudia Sträter is a germany fashion chain born in 1970 and that you can find in Belgum, the Neatherlands, Luxemburg and Germany. The cloths is good quality but very classic and a little for people on their 40's or up.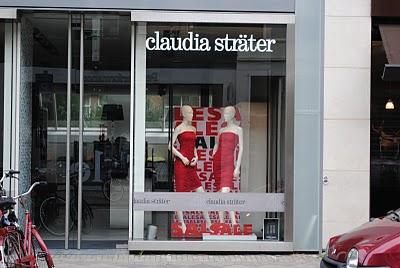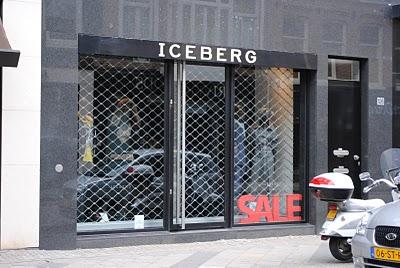 Iceberg ofrece moda casual y juvenil, un estilo ideal para ir muy chic. /

Iceberg ofers casual and younth clothes, great to dress cool.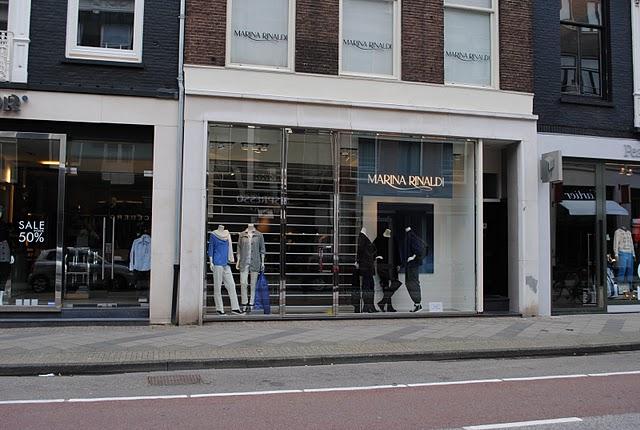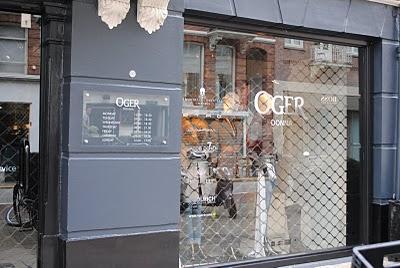 Oger es una tienda multimarca que vende ropa de Etro, Jacob Cohen, Santoni, e incluso venden su propia marca. Oger también tiene tiendas masculinas. /

Oger sells clothes from Etro, Jacob Cohen, Santoni anas even its own designs. It also got a men stores.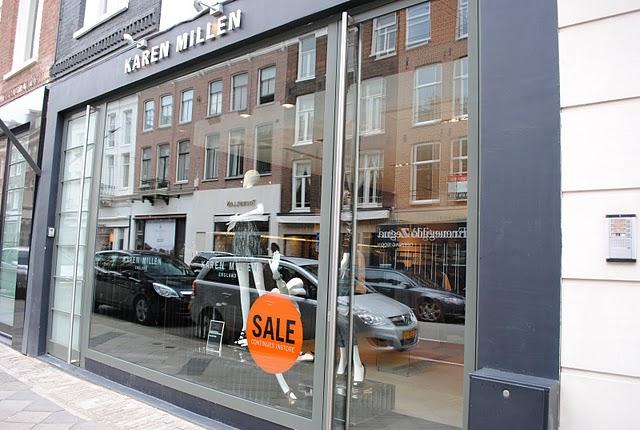 Karen Millen tiene un par de tiendas en Amsterdam, una en esta calle, y la otra en Leidsestraar en el centro. /

Karen Millen has a couple of stores in Amsterdam, one in this street an other in Leidsestraat, downtown.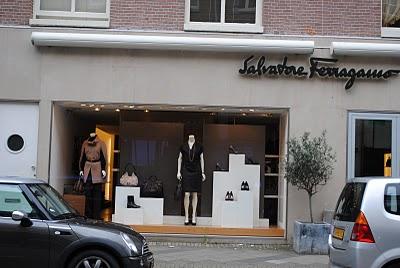 Salvatore Ferragamo, moda y accesorios italianos. /

Salvatore Ferragama, fashion and italian accesories.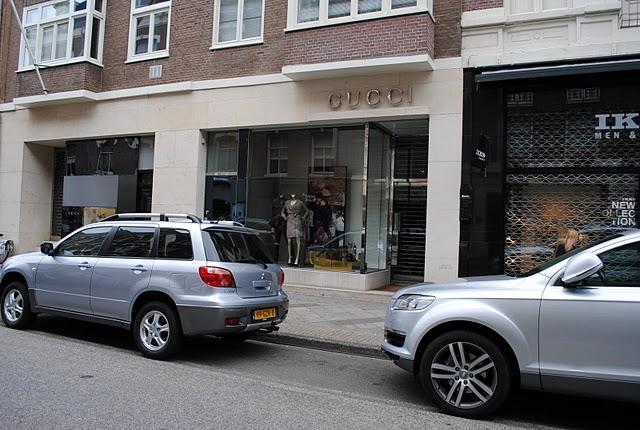 ¡Adoro Gucci! ¿no os pasa lo mismo? /

I love Gucci! Don't you feel teh same?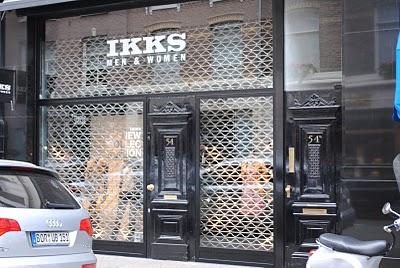 Esta firma, IKKS, es genial, tiene unos pantalones y unas chaquetas estupendas. /

This brand, IKKS has such a great clothes, the pants and jackets are fabulous.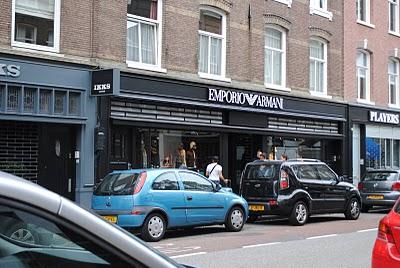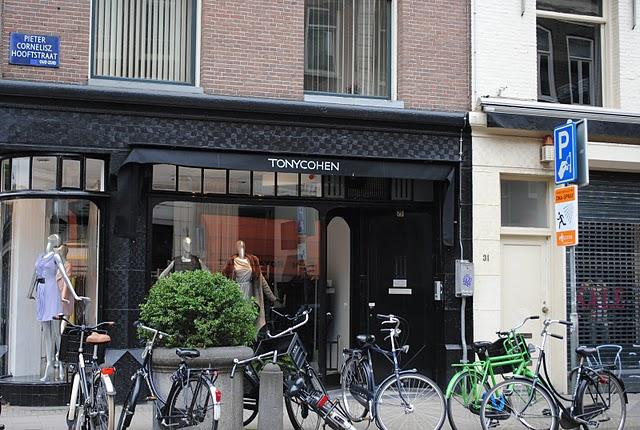 Y a la vuelta de la calle está la famosa tienda de cosmética Kiehl's, que se dio a conocer por la serie Sexo en Nueva York. /

And on the back of the street on the perpendicular street its the famous cosmetic brand Kiehl's that is known for the show Sex and The City.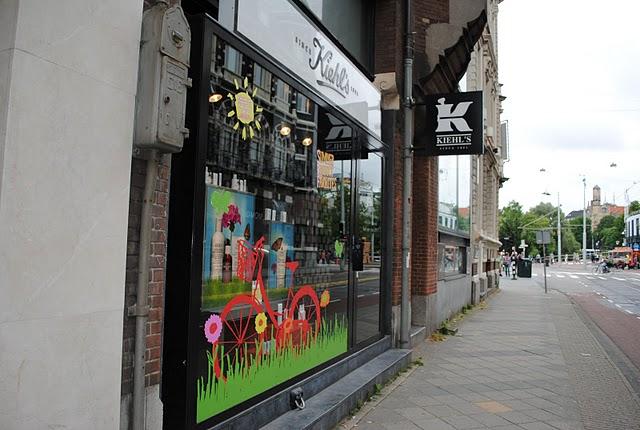 Famosos de compras por Pieter Cornelisz Hooftstraat. / Celebrities shopping in  Pieter Cornelisz Hooftstraat.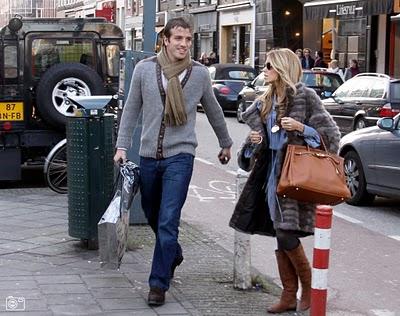 El futbolista Rafael Van Der Vaart y su mujer Sylvie en 2008. /

The futboll player Rafael Van Der Vaart and his wife Sylvie in 2008.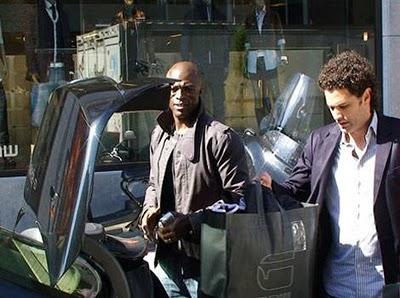 Seal.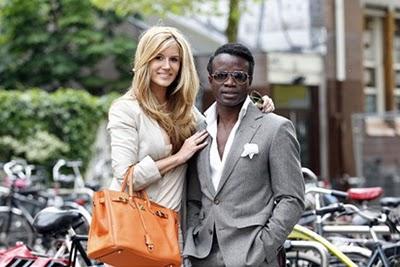 Regilio Tuur.


Alll the pictures are taken by me for Mia's Fashion Scrapbook but the ones with celebrites.