Vaya cuadro la Met Gala de este año en el Metropolitan Museum de Nueva York, la cosa ya auguraba negra negra cuando me enteré de que el dress code o el tema de la fiesta era el PUNK, qué tema más peligroso para muchas que suelen fallar y también para otras que tienen estilo natural. Al final el resultado me ha sorprendido como nada. Voy a dividir los looks de la alfombra roja esta vez en 5 secciones: las que intentaron ser punk y no lo consiguieron, las que oyeron cuál era el dress code y decidieron no hacer caso, las que simplemente no iban apropiadas para una gala -de estas siempre hay-, las que iban horribles, a secas, y las que acertaron de pleno con el punk.
Empezamos:
What a event this year's Met Gala in the Metropolitan Museum of New York, the thing was already looking dark grey when I heard that this year's dress code was PUNK, what a dangerous theme for those who are used to be in the worst dressed pages and also for those who always have that je ne sais qoui. I'm going to make 5 sections here: the ones that tried so hard and failed, the ones that knew what punk is and just decided to pass, the ones that weren't appropriated for a gala - there is always this group-, the ones that were horrible, just like that, and the ones who made their point: punk ROCKS.
Let's begin:
1- CASI CASI... NO ALMOST... NOT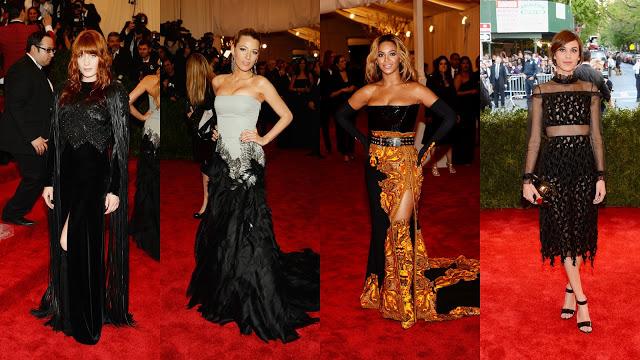 Florence Welch, Blake Lively, Beyoncé, Alexa Chung.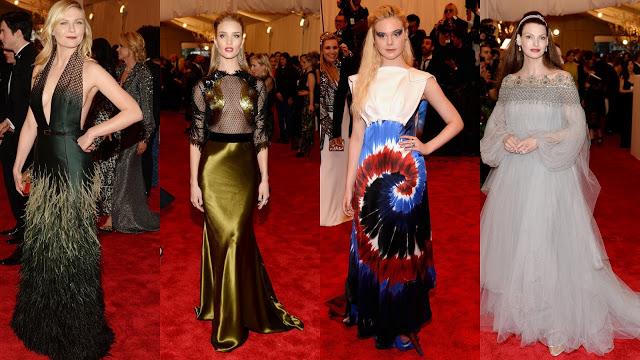 Kirsten Dunst, Rose Huntington-Whiteley, Elle Fanning, Linda Evangelista.

2- EL DRESS CODE ME DA IGUAL I DON'T CARE ABOUT NO DRESS CODE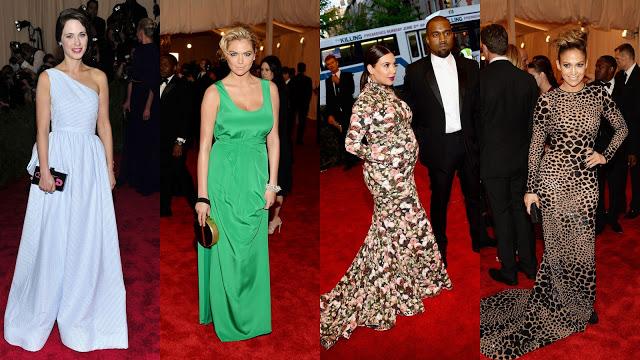 Zooey Deschanel, Kate Upton, Kim Kardashian, Jennifer Lopez.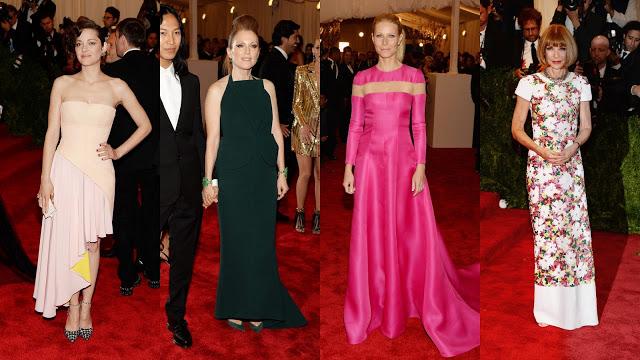 Marion Cotillard, Julianne Moore, Gwyneth Paltrow, Anna Wintour.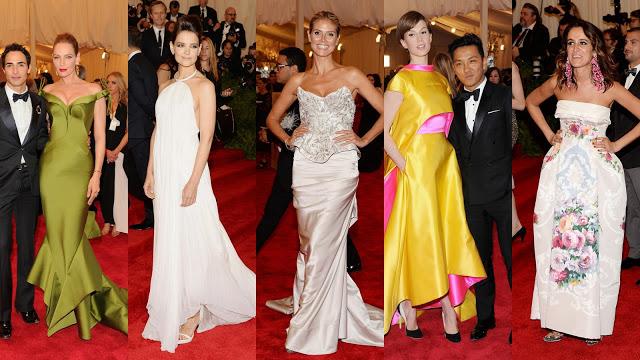 Uma Thurman, Katie Holmes, Heidi Klum, Elletra Wiedemann, Coco Brandolini.

3- PARA UNA GALA ESO NO, GRACIAS NOT FOR A GALA, THANKS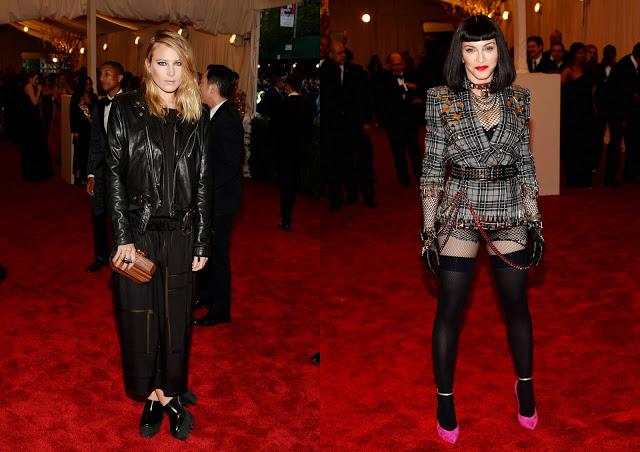 Dree Hemingway, que parece salida del streetstyle, y Madonna...
4- MAL MAL MAL MAAAAL BAD BAD BAD HOOOORRIBLE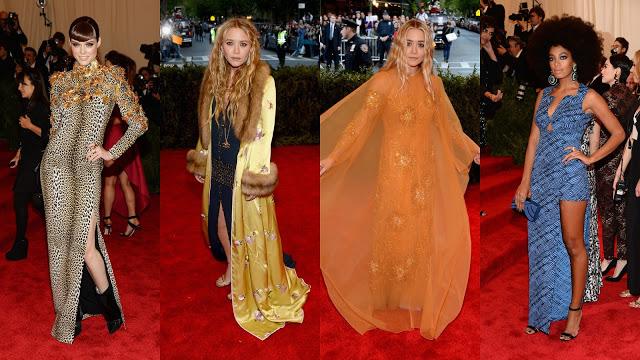 Coco Rocha, Mary Kate Olsen, Ashley Olsen, Solagne Knowles.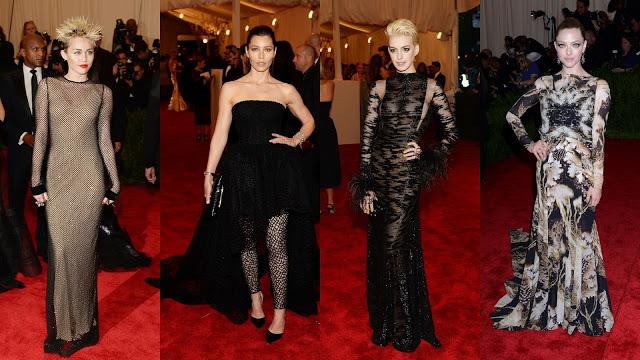 Miley Cyrus (esas raíces y ese peinado...), Jessica Biel (bien hasta que te pusiste esos leggings), Anne Hathaway (what), Amanda Seyfried.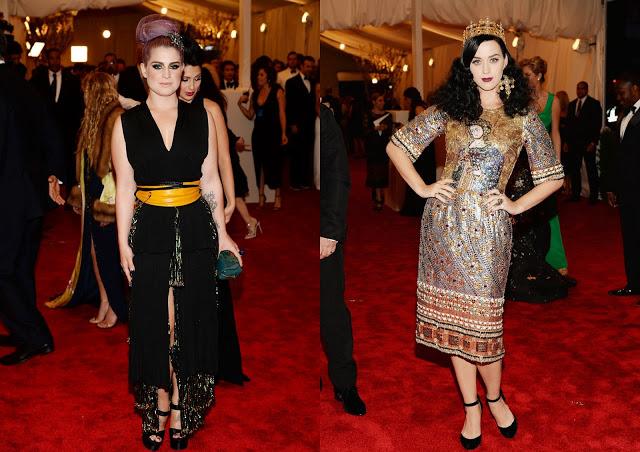 Kelly Osbourne, Katy Perry (punk no es barroco italiano).
5- APROBADAS PASS
FÁCIL - EASY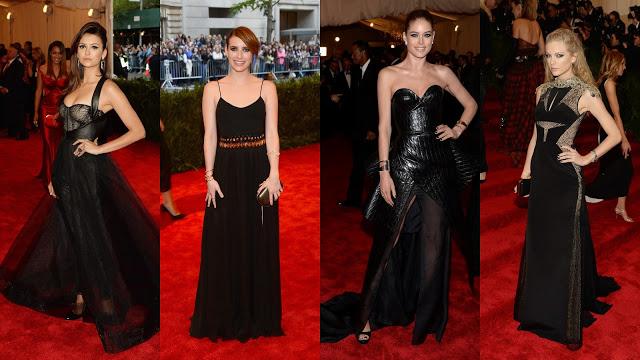 Nina Dobrev, Emma Roberts, Doutzen Kroes, Taylor Swift.
Jennifer Lawrence, Diane Kruger, Dakota Fanning, Cameron Diaz.
ARRIESGA Y GANARÁS - TAKE A RISK AND WIN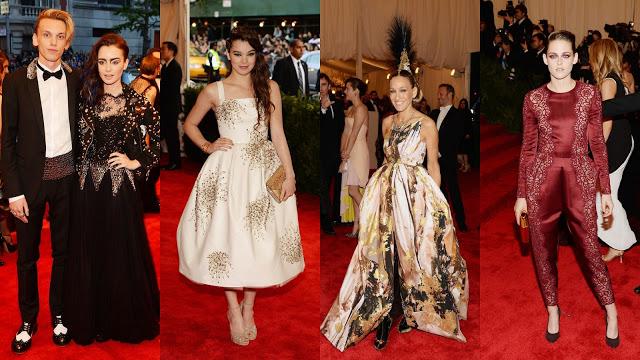 Lilly Collins, Hailee Steinfield, Sarah Jessica Parker, Kristen Stewart.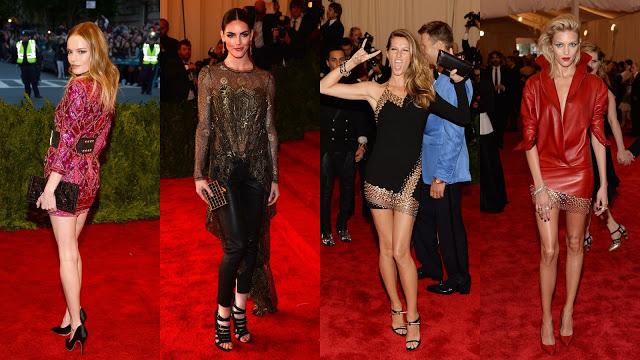 Kate Bosworth, Hilary Rhoda, Gisele Bundchen, Anja Rubik.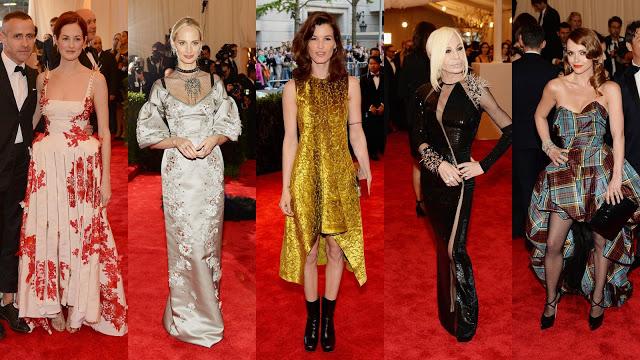 Taylor Tomasi, Lauren Santo Domingo, Hanneli Mustaparta, Donatella Versace, Christina Ricci.

BEST DRESSED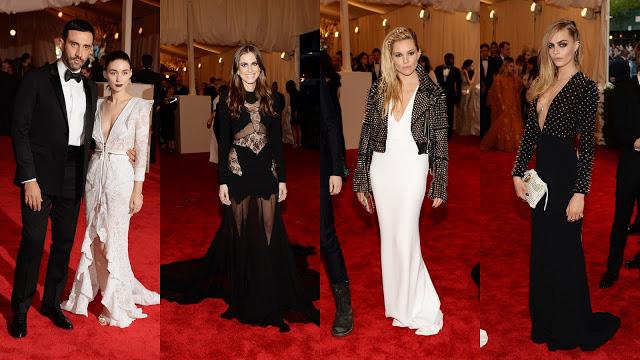 Rooney Mara, Allison Williams, Sienna Miller, Cara Delenvigne.
Y llega aquí una categoría complicada, llevada solo por dos representantes, pero de las importantes. Dos de los modelitos me dejaron rota. Uno por innovador, futurista y otro por ser... la esencia del punk, pero no convencerme para la situación, a pesar de que tampoco me convence para la calle ni para nada... A ver qué os parecen. And here it comes a complicated category, carried away by two only looks, two VIPs. Two outfits that got me speechless. One because it is fresh, futuristic, and the other one because it is... Punk essence, but I don't quite like it for the place, even though I don't like it either for the street nor anything else... Tell me what you think.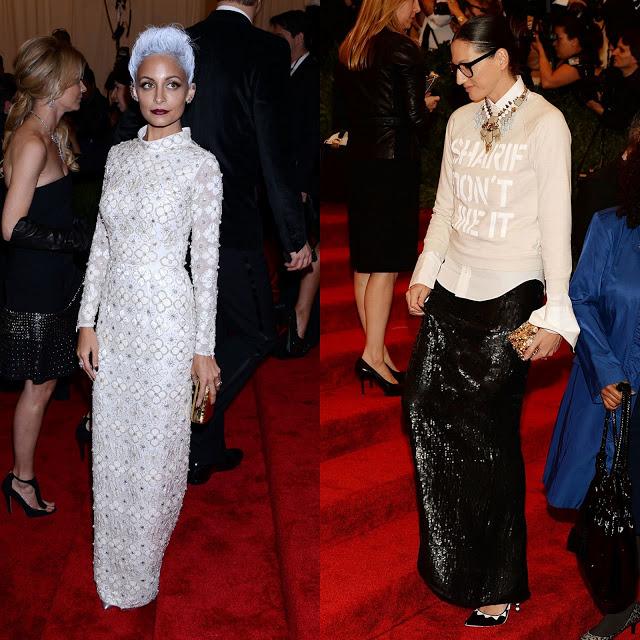 Nicole Ritchie, Jenna Lyons.
Love xx
➷COMMENT