Con tantos premios en el mundo del cine también hay hueco para que los críticos opinen, por si no lo hacen ya bastante..., y aquí están los nominados de este año cuya entrega será el catorce de enero, sorprende que esta vez se encuentren varias películas taquilleras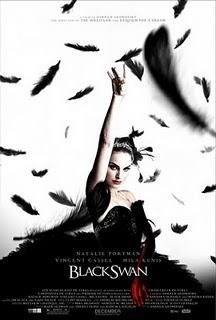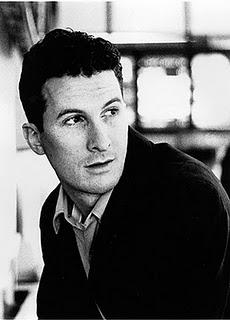 Darren Aronofsky y su

Black Swan

se llevan el mayor número de nominaciones, un total de 12, todas en los grandes apartados, por supuesto el de Natalie Portman a mejor actriz. Detrás de ella con 11 están

True Gift

, lo último de los

hermanos Coen

y

The King's Speech.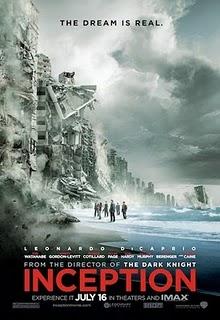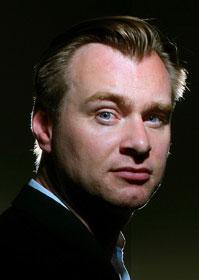 Con 10 nominaciones llega la taquillera

Inception

de

Christopher Nolan

, por si alguien todavía dudaba de la calidad cinematográfica del director. Otro director del que no deben olvidarse y no lo hacen es el gran

David Fincher

,

The Social Network

obtiene 9 nominaciones.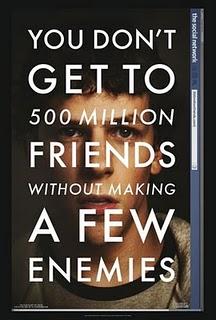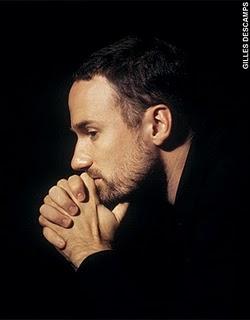 La pequeña y ¿dulce?...no, dulcísima,

Chloe Moretz

consigue dos nominaciones en la misma categoría, mejor actriz joven, por sus papeles en

Let Me In

y

Kick-Ass

. En esta categoría compite con su compañero de reparto en

Let Me In

y Elle Faning, la hermana pequeña de la ya consagrada

Dakota Fanning

.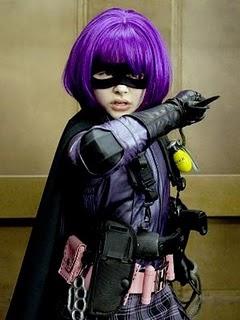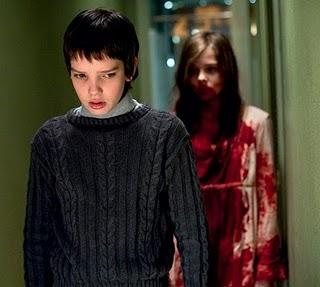 Personalmente espero que

Tron Legacy

, mi película más esperada del año (y de muchos años...) gane su única nominación, efectos especiales.
Aquí va la lista de nominados:


MEJOR PELICULA


- 127 Hours
- Black Swan
- The Fighter
- Inception
- The King's Speech
- The Social Network
- The Town
- Toy Story 3
- True Grit
- Winter's Bone


MEJOR ACTOR


- Jeff Bridges – "True Grit"
- Robert Duvall – "Get Low"
- Jesse Eisenberg – "The Social Network"
- Colin Firth – "The King's Speech"
- James Franco – "127 Hours"
- Ryan Gosling – "Blue Valentine"


MEJOR ACTRIZ


- Annette Bening – "The Kids Are All Right"
- Nicole Kidman – "Rabbit Hole"
- Jennifer Lawrence – "Winter's Bone"
- Natalie Portman – "Black Swan"
- Noomi Rapace – "The Girl With the Dragon Tattoo"
- Michelle Williams – "Blue Valentine"


MEJOR ACTOR DE REPARTO


- Christian Bale – "The Fighter"
- Andrew Garfield – "The Social Network"
- Jeremy Renner – "The Town"
- Sam Rockwell – "Conviction"
- Mark Ruffalo – "The Kids Are All Right"
- Geoffrey Rush – "The King's Speech"


MEJOR ACTRIZ DE REPARTO


- Amy Adams – "The Fighter"
- Helena Bonham Carter – "The King's Speech"
- Mila Kunis – "Black Swan"
- Melissa Leo – "The Fighter"
- Hailee Steinfeld – "True Grit"
- Jacki Weaver – "Animal Kingdom"


MEJOR ACTRIZ/ACTOR JOVEN


- Elle Fanning – "Somewhere"
- Jennifer Lawrence – "Winter's Bone"
- Chloe Grace Moretz – "Let Me In"
- Chloe Grace Moretz – "Kick-Ass"
- Kodi Smit-McPhee – "Let Me In"
- Hailee Steinfeld – "True Grit"


MEJOR GRUPO DE ACTORES


- The Fighter
- The Kids Are All Right
- The King's Speech
- The Social Network
- The Town


MEJOR DIRECTOR


- Darren Aronofsky – "Black Swan"
- Danny Boyle – "127 Hours"
- Joel Coen & Ethan Coen – "True Grit"
- David Fincher – "The Social Network"
- Tom Hooper – "The King's Speech"
- Christopher Nolan – "Inception"


MEJOR GUION ORIGINAL


- "Another Year" – Mike Leigh
- "Black Swan" – Mark Heyman and Andres Heinz and John McLaughlin
- "The Fighter" – Scott Silver and Paul Tamasy & Eric Johnson (Story by Keith Dorrington & Paul Tamasy & Eric Johnson)
- "Inception" – Christopher Nolan
- "The Kids Are All Right" – Lisa Cholodenko and Stuart Blumberg
- "The King's Speech" – David Seidler


MEJOR GUION ADAPTADO


- "127 Hours" – Simon Beaufoy and Danny Boyle
- "The Social Network" – Aaron Sorkin
- "The Town" – Ben Affleck, Peter Craig and Sheldon Turner
- "Toy Story 3" – Michael Arndt (Story by John Lasseter, Andrew Stanton and Lee Unkrich)
- "True Grit" – Joel & Ethan Coen
- "Winter's Bone" – Debra Granik and Anne Rosellini


MEJOR FOTOGRAFÍA


- "127 Hours" – Anthony Dod Mantle
- "Black Swan" – Matthew Libatique
- "Inception" – Wally Pfister
- "The King's Speech" – Danny Cohen
- "True Grit" – Roger Deakins


MEJOR DIRECCIÓN ARTÍSTICA


- "Alice in Wonderland" – Stefan Dechant
- "Black Swan" – Therese DePrez and Tora Peterson
- "Inception" – Guy Hendrix Dyas
- "The King's Speech" – Netty Chapman
- "True Grit" – Jess Gonchor and Nancy Haigh


MEJOR MONTAJE


- "127 Hours" – Jon Harris
- "Black Swan" – Andrew Weisblum
- "Inception" – Lee Smith
- "The Social Network" – Angus Wall and Kirk Baxter


MEJOR VESTUARIO


- "Alice in Wonderland" – Colleen Atwood
- "Black Swan" – Amy Westcott
- "The King's Speech" – Jenny Beavan
- "True Grit" – Mary Zophres


MEJOR MAQUILLAJE


- Alice in Wonderland
- Black Swan
- Harry Potter and the Deathly Hallows Part 1
-True Grit


MEJORES EFECTOS VISUALES


- Alice in Wonderland
- Harry Potter and the Deathly Hallows Part 1
- Inception
- Tron: Legacy


MEJOR SONIDO


- 127 Hours
- Black Swan
- Inception
- The Social Network
- Toy Story 3


MEJOR FILM ANIMACION


- Despicable Me
- How to Train Your Dragon
- The Illusionist
- Tangled
- Toy Story 3


MEJOR FILM DE ACCIÓN


- Inception
- Kick-Ass
- Red
- The Town
- Unstoppable


MEJOR COMEDIA


- Cyrus
- Date Night
- Easy A
- Get Him to the Greek
- I Love You Phillip Morris
- The Other Guys


MEJOR PELICULA EXTRANJERA


- Biutiful
- I Am Love
- The Girl with the Dragon Tattoo
Fuente:TuBlogdeCine