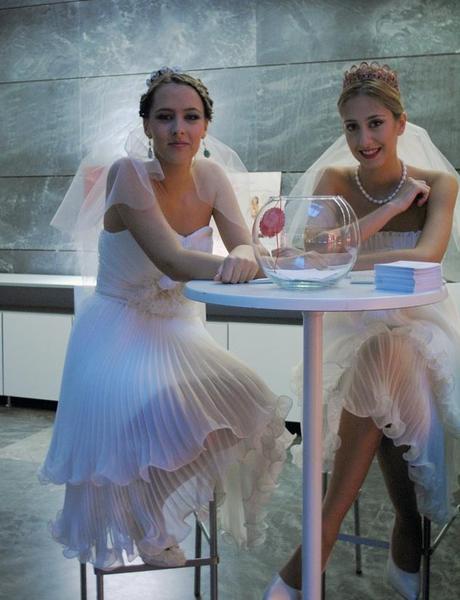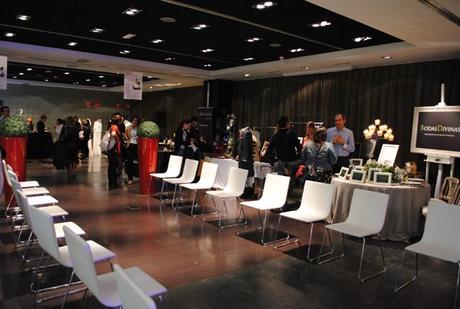 Este fin de semana ha tenido lugar en Madrid, la segunda edición de Novia Chic. Se trata de un showroom-feria dirigido a parejas que van a casarse y tienen que organizar su boda, pero no se conforman con algo simple y clásico, sino que quieren ir mas lejos, y pretenden organizar algo único y original. /

This weekend has took place, in Madrid, the second edition of Novia Chic (Chic Bride). It's a showroom-fair focus on couples who are getting married and have to organize their wedding, but do not settle with something simple and classic, they want to go farther, and seek to organize something different and original.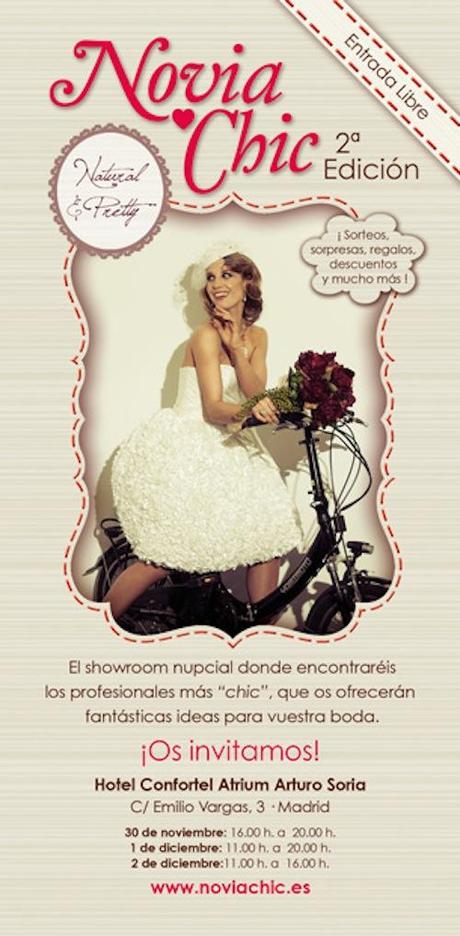 Si sigues el blog desde hace tiempo, recordaras que la primera edición, se organizo en Marzo de este mismo año (si quieres verlo, aquí). Sin embargo, en esta ocasión, han habido mas expositores, y se ha celebrado en el corazón financiero de Madrid. Lo mejor de estas ferias, aunque no vayas a casarte (obviamente Mia's Fashion Scrapbook no es muy de bodas, personalmente las odio, lo siento tenia que decirlo, pero siempre termino asesorando a la novia con el vestido y demás), es conocer empresas que no solo podrás contactar para este tipo de eventos, sino también para otras ocasiones, y bueno si tienes que organizar una boda, el post te vendrá de lujo. /

If you follow the blog for a while, you will might remember that the first edition took place last March (if you wonna see it,

hear

). However, this time, there have been more exhibitors, and has been held in the financial heart of Madrid. The best of those fairs, even if you are not going to get marriage (obviously Mia's Fashion Scrapbook is not into weddings, I hate them, sorry I have to be true to myself, but I always end up advising the bride with the dress and more), is to know firms that you can also use for other things, and if you have to plan a wedding you will love the post.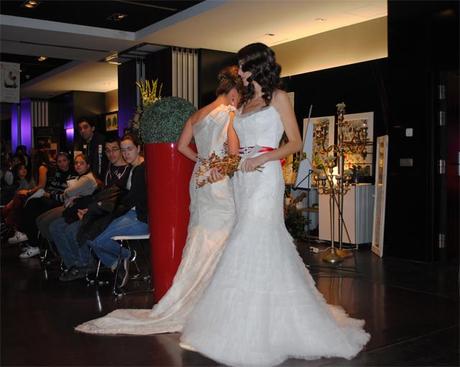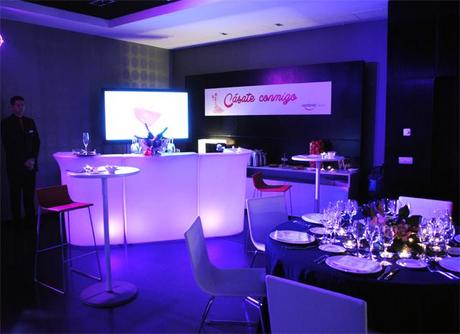 Simulacion de una boda en el Hotel Confortel Atrium /

The scenario of a wedding at Hotel Confortel Atrium.


Resumen de mi tarde de Viernes, salgo de la oficina, corriendo (vamos como siempre) a casa para comer, y cambiarme de ropa. Cojo el coche y pongo rumbo al Hotel Confortel Atrium para acudir a Novia Chic, nos habían citado, a los bloggers, a las 17,30 de la tarde. Al llegar lo primero que hago es acercarme al stan de Daranya, una firma de joyas que me fascina. Si habéis oído hablar de ellas, aquí, y seguiréis haciéndolo por dos motivos: porque me chifla lo que hacen (ya tengo una pequeña colección) y porque son buenas amigas. Es puro trabajo artesanal, joyas que impactan, que brillan, que seducen, que enamoran, que mas puedo contarte? hacen cualquier cosa, también por encargo y los anillo de pedida y alianza que diseñan son una pasada. No te cuento mas, entra en su web, te encantara, te dejo su link. /

Summary of my Friday afternoon, leave the office rushing (as usually) home to eat and change clothes. Take the car and drive to Hotel Confortel Atrium to go to Novia Chic, we (bloggers) were date at 5,30 p.m. When I got there the first thing to was to approach at

Daranya

's stand, a jeweler brand I love. Yes, you have hear of them,

hear

, and will do on the future for two reasons: I am in love with all they do ( I already have a small collection) and because they are good friends. It's pure craftsmanship, jewels that impact, that shine, that captivate, that seduce, that makes you fall in love, what else can I say? they do anything, also customize and their engament rings and alliances are gorgeous. I won't tell you more, visit their website, you will love it, hear the

link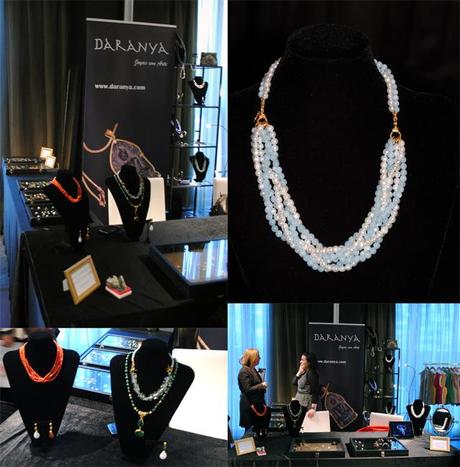 La presentacion se retrasa un poco porque hay asistentes confirmados que no han llegado todavía. No problem, aprovecho para ir conociendo los stands de los participantes y haciendo fotos. Siguiente parada... moda por supuesto: Beatriz Mateos es la diseñadora de Factory Sposa. Beatriz lleva cosiendo vestidos de novia desde 1990, se especializo en Italia y ha obtenido varios premios nacionales e internacionales.  Todos sus vestidos están  confeccionados artesanalmente, y son de gran calidad, es mas si tienes una idea sobre que quieres llevar a tu boda puedes contársela y ella te lo diseña, así de fácil. /

The presentation is delayed, few attenders confirmed have not arrived yet. No problem, I keep looking at the exhibitions and taking pictures. Next stop... fashion of course:

Beatriz Mateos

is the designer od

Factory Sposa

. Beatriz has been sewimg wedding gown since 1990, she spacialize in Italy and has won several national and international awards. All her desses are made by hand, and are of great quality, if you have an idea of what you want to wear at your wedding you can tell her and she will designer, that easy.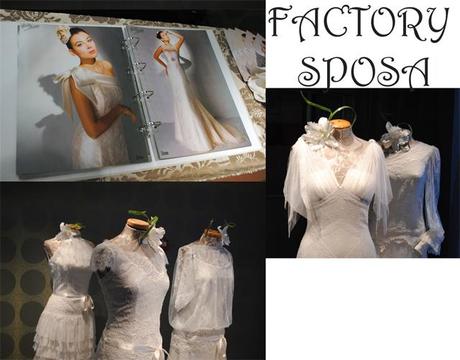 Adicta a los dulces? u organizas algún evento? no hace falta que te cases para poder necesitar un contacto así, siempre viene bien guardarlo en tu agenda. El nombre, Pastel House, la artista Maria Arminda, para ella los postres son una obra de arte, y pone mucho cuidado y cariño en cada creación que hace. No te cuento mas, con estas cosas no puedo se me hace la boca agua, te dejo su web para que investigues. /

Adicted to candy? or are you going to organize an event? it's not necessary to plan a wedding to need thos contact, is always a good idea to keep it on your phone book. The name,

Pastel House

, tha artist behind Maria Arminda, for her desserts are a work of art, she takes a lot of care and love in each cration she makes. I won't tell you more, I can't. I need candy already, hear is

the website

so you can investigate.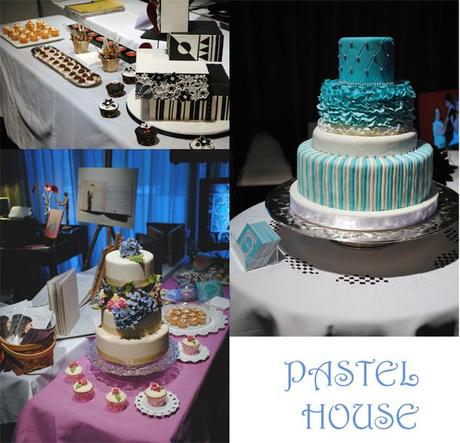 El día de la boda es siempre de la novia, lo siento chicos, es lo que hay. Pero el también tiene que lucir su mejor porte, por un motivo muy simple, ella (la novia, la reina del día) tendrá todas sus miradas puestas en el. Luego también esta el tema de las fotos, la emoción de la madre, de la abuela.... imagínate. Te presento a Señor Chaque, surgió en el 2000 como tienda de alquiler de trajes de etiqueta, tienen mucha variedad así que si tienes un evento (si eres chico quien me lees) o si tu chico necesita uno, ya sabes donde acudir. /

The wedding day is always of the bride, sorry boys, is the way it is. But he also has to look gorgeous, for a simple reason, she (the bride, the queen of teh day) will have all her eyes on him. Then we also have to realize about the pictures, the thrill of the mother (of him), the grandmother... imagine. I present you

Señor Chaque

, it emerged in 2000 as a rental tuxedos shop, they got variety so if you hava an event (if you are a boy who is reading me) or if your boy needs one, you now where to go.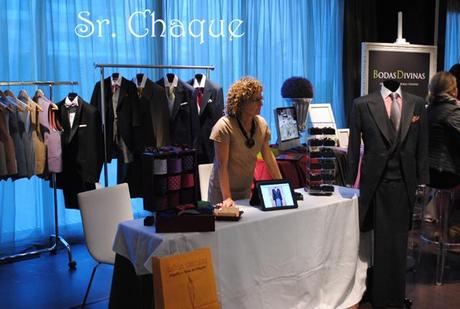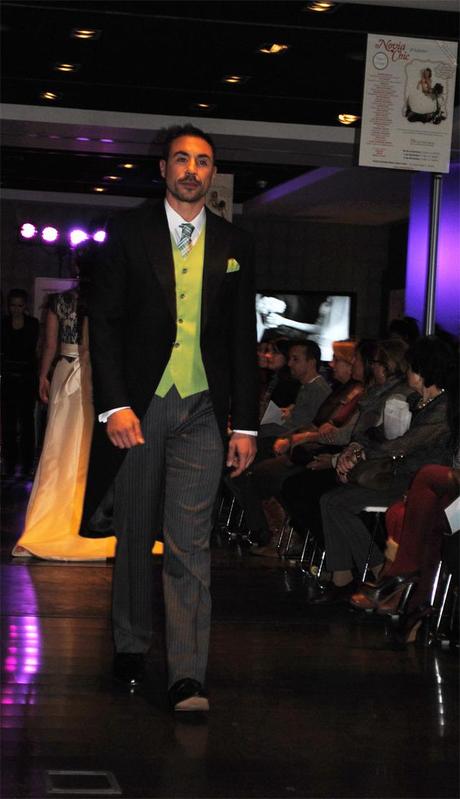 Momento de la presentacion, Gemma, una chica encantadora que se encarga de prensa de Novia Chic, nos empieza a presentar el evento. De pronto un chico, peculiar cuanto menos, la interrumpe. Situación? complicada, tensa... y así sin mas, en un abrir y cerrar de ojos, el chico peculiar pone música y se pone a cantar, de entre el publico empieza a salir gente cantando... os presento a Music and Flash. Un nuevo concepto de entretenimiento apto para bodas y otros eventos. / Time for the presentation, Gemma, a really nice girl that is in charge of the comunication of Novia Chic, start to present the event. Suddenly a boy, peculiar at least, interrups. Situation? complicated, tense... and just like that, in a glace, the peculiar boy plays music and started to sing, betwening the audience start people singing... hear is Music and Flash. A new concept of entretaiment suitable for weddings and other events.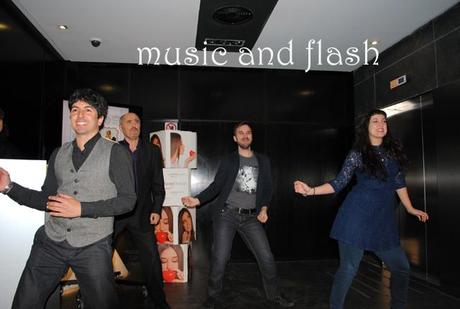 Una vez finalizado, continuo con mi ruta de stands, hay tanto que ver! Boda Movie, un concepto nuevo, innovador para hacer el video de tu boda de una manera unica e original. Lo demas, es mejor que lo veas en su web online, aqui. / Onces it finish, continuo with the stands, theres is so much to see! Boda Movie, a new concept, innovate video to make your wedding unique and original. The rest, it's better to visit there side and see, hear

.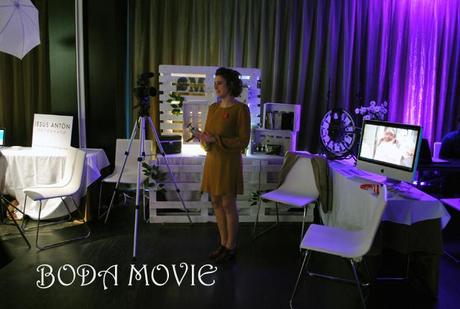 El tiempo es oro y mas en la sociedad que vivimos, es la moneda mas cara, por eso, si no tienes tiempo, quieres evitar estress o simplemente relajarte y disfrutar de tu gran dia, tienes a golpe de tecla Bodas Divinas. Ellos se encargan de todo, o solo de la parte que te interese. Porque decir "si, quiero" no es tan dificil. / Time is gold, and more in the society we live, it's the more value currency, so if you don't have time, want to avoid estress or just wonna relax and enjoy your big dat, you have at key stoke Bodas Divinas. They will be in charge of everything, or just of teh part you want. Because saying "I do" is not that hard.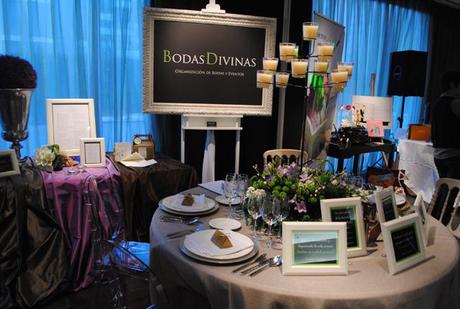 Otra parte importante para la novia es el maquillaje y el peinado, es esencial! Si ya lo es cualquier dia para nosotras, cuanto mas en un momento tan especial. Ante todo, tienes que verte bien y estar comoda, sino no hay nada que hacer. Por eso, Maquillate Conmigo me gusta y es muy recomendable, porque son chicas encantadoras, divertidas, cariñosas y profesionales, que sabran atendente en todo momento, escucharte, asesorarte y hacerte sentir comoda. /

Other important part for a bride is make up and hairstyle, it's esential! If it is everyday for us, is more on such a especial moment. First of all, you have to see yourself nice and be confortable, if not there is nothing to do. For that I love

Maquillate Conmigo

, they are a nice team, charming, funny, caring and profesional, that will know to attend you at any time, liseng, advise and will make you feel confortable.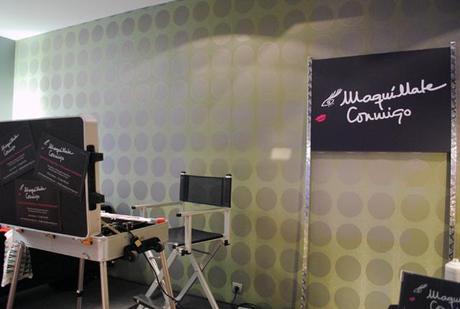 Fue muy agradable hablar un ratito y conocer a Mary Beth, la creadora de Las Coronas. Una firma pionera especializada en joyas nupciales pesonalizadas para decorar el cabello. El material que utiliza son los metales, en especial la plata. Sus creaciones son ideales, sacadas de antaño, puro arte, al que han seducido ya muchas novias. /

It was very nice talking and meting Mary Beth, the creator of

Las Coronas

. A pioneer brand especialize in bridal jewelry to decorate the hair. The material she uses are metal, especialy silver, Her pieces are gorgeous, taking for old, pure art, which have already seduced many bridals.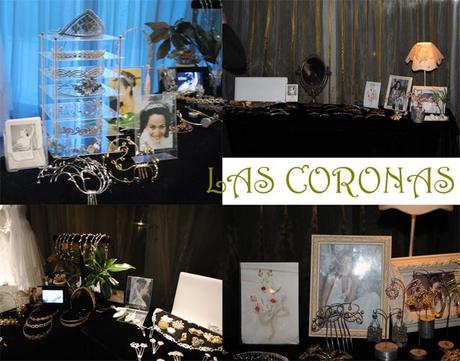 El papel vive, y todavia muchos apuestan por el. Dicen que todo esta inventado, seguramente sea asi, pero me hace feliz ver como hay gente muy creativa que sabe innovar y sacar las castañas del fuego, eso son Cuentos de Boda. Un concepto creativo, donde los haya, que ofrece a los novios, crear un cuento de su historia de amor. Como? lo que has oido, ellos te conocer, les cuentas vuestra historia y se ponen a narrar, asi de simple. /

Paper lives, and many are still beting for it. They say everything is invented, it might, but I am happy to see, there are creative people who knows how to innovate and take the food out of the owen, they are

Cuentos de Boda

(Wedding Tales). A creatice concept that ofer the couple, making a tale of her love story, What? you hear it, they met you, you tell them you storu and they start writing, that easy.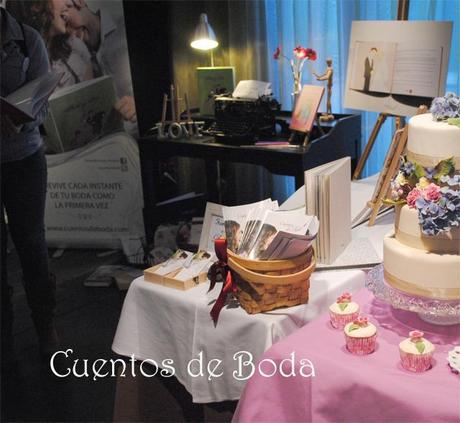 Se esta poniendo muy de moda, el concepto de prepararse antes para estar ideal el día de la boda. Dos ideas, cuidar tu alimentación y entrenador personal. /

It's starting to be popular te idea of getting ready for the wedding day. Two concepts, take care of what you are eating and personal training.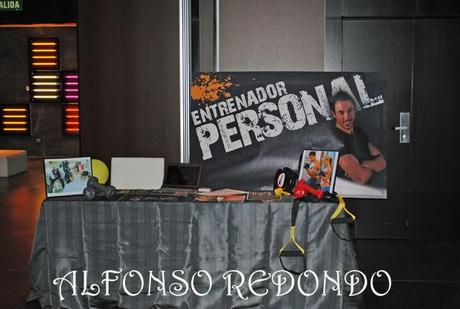 Como sacados del cuento La Bella y La Bestia, Myriam Borealis ([email protected]) se adentra en tu universo para decorarlo con gracia y estilo. Trabajan con flores y plantas naturales, para arreglos de bodas, decorar espacios, lo que sea. No tienen tienda física, no, son artesanos que acuden a donde les llames, te conocen, conocen lo que quieres, te asesoran, y llevan allí donde sea lo que les pides. /

As drawn from  The Beauty and the Beast,

Myriam Borealis ([email protected]) enters your universe to decorate it with grace and style. They work with flowers and natural plants, to make wedding arrangements, bouquets, decorate spaces, whatever. They don't have a physical store, they are craftsmen that will go where ever you want, they know you, know what you want, advise you and carried what you ask where ever you want.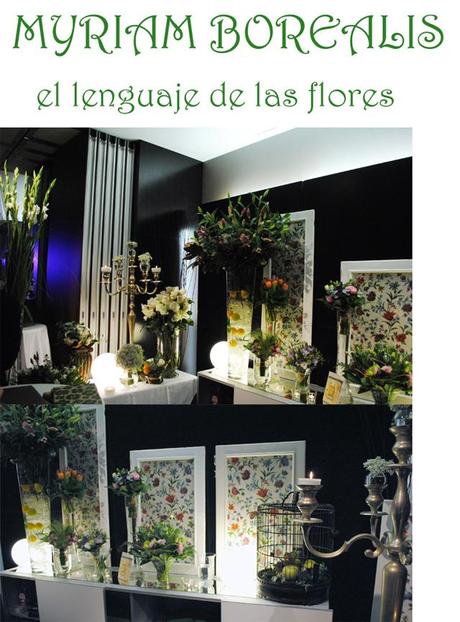 Si buscas algo diferente, algo perenne; que dure en el tiempo, te presento a Sonia Mampo. Sonia trabaja con flores artificiales, y arte floral en general; ramos, boquetes, cuadros 3D, centros, lo que quieras. Puedes pedirle la flor que te interese, eso es lo bueno, que aunque no sea la época, la tendrás, y te olvidaras de estar pendiente del ramo. / If you are looking for something different, something perennial: that will last as the time pass by, hear is Sonia Mampo. Sonia works with artificial flowers, and flower art in general; bouquets, 3D pictures, flower arrangement, what you want. You can ask her for the flower you want no matter the time of the year you will have it and will forget about caring for the bouquet.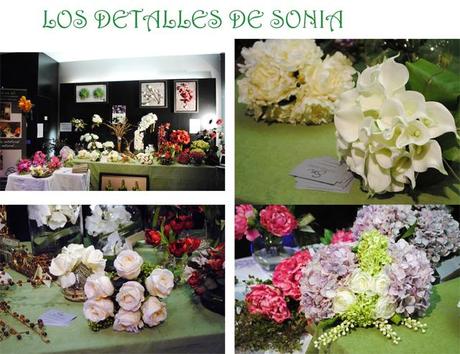 El desfile. / The catwalk.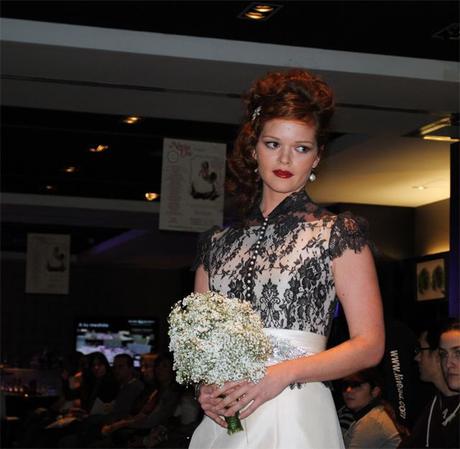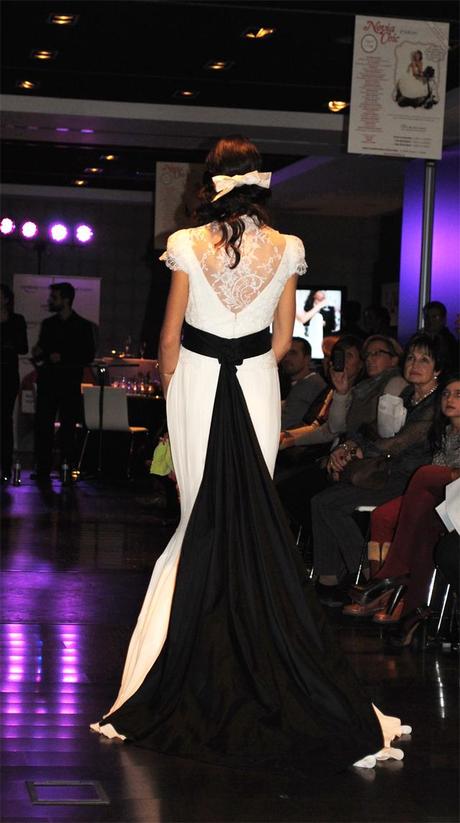 Vestido precioso,  uno de mis favoritos. / Gorgeous dress, one of my favorites.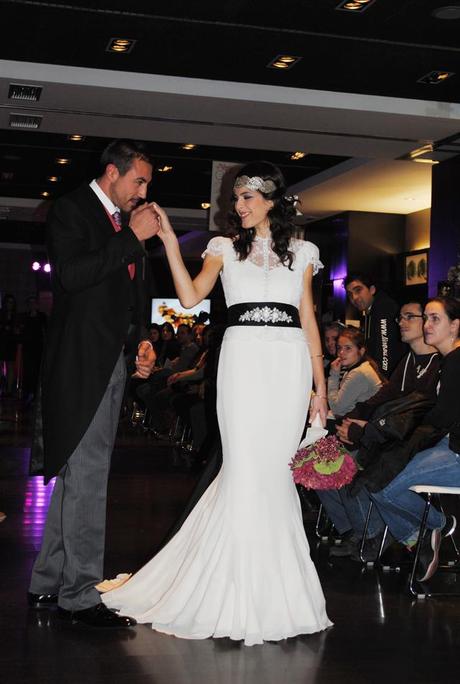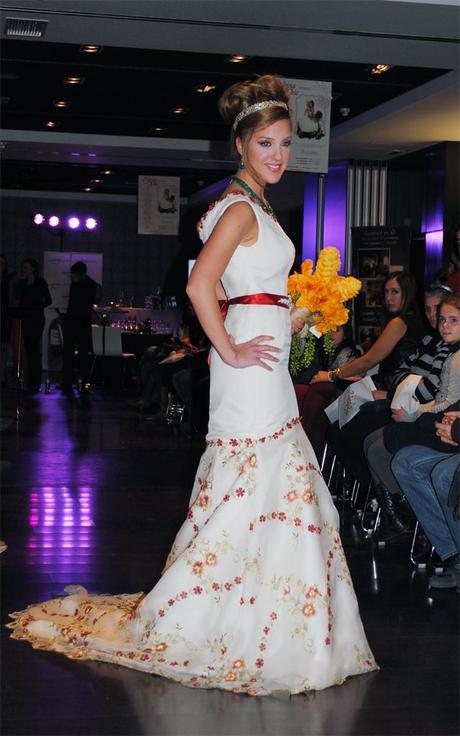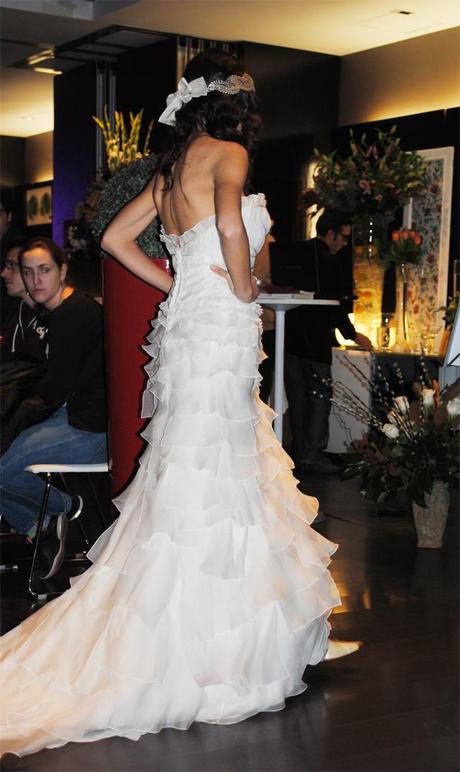 Este vestido es una pasada, mira todo el trabajo que lleva. / This dress is amazing, look all the work it has.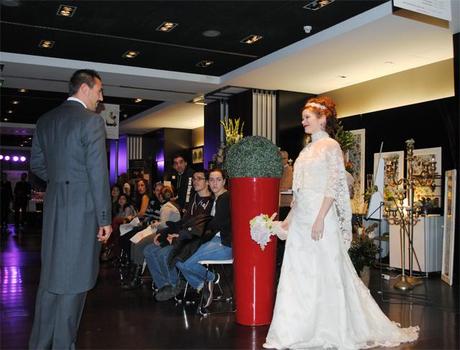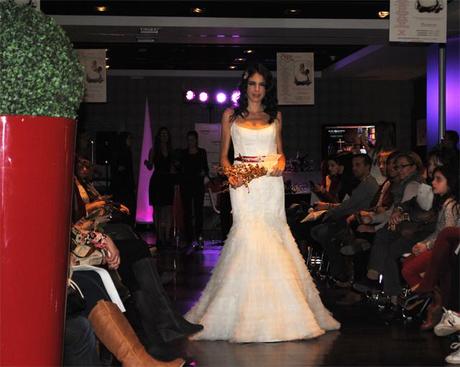 Otro de mis vestidos favoritos. / Other of my favorite dresses.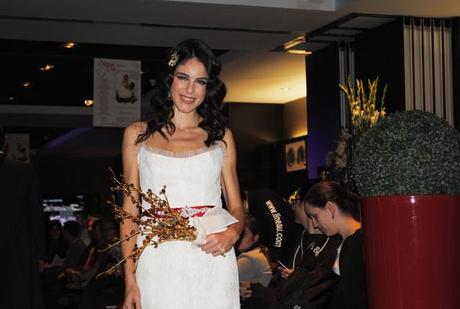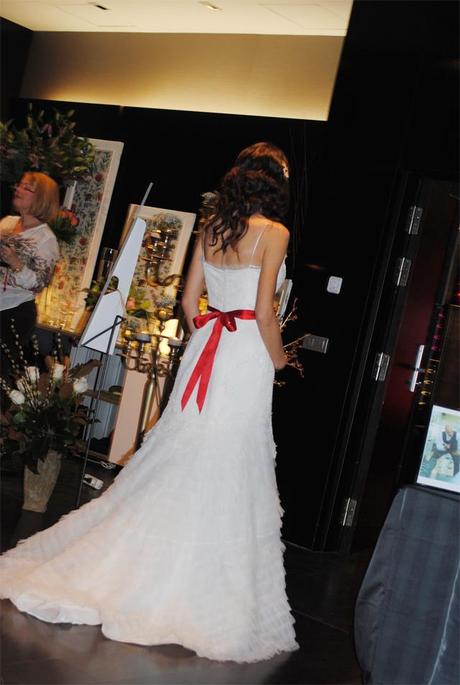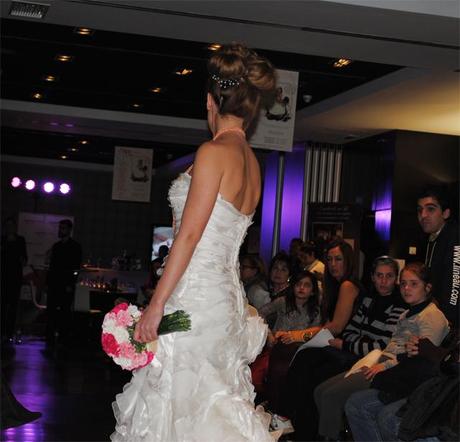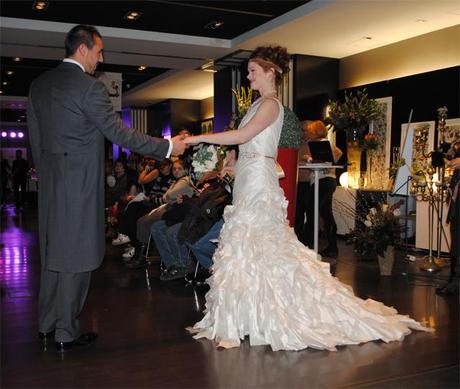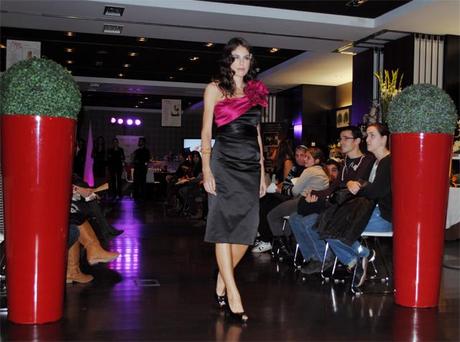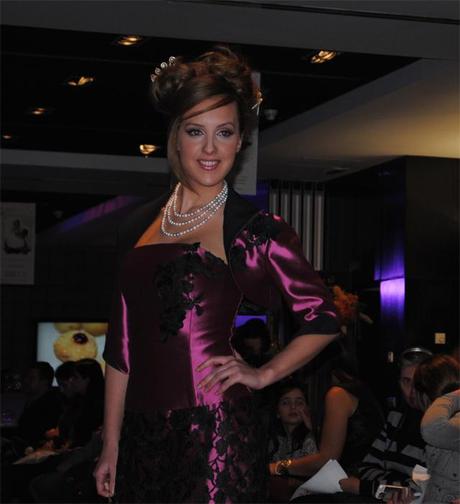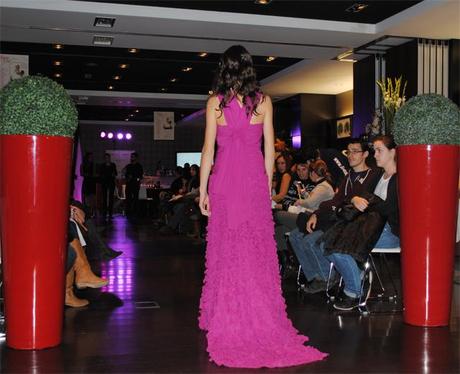 Los créditos del desfile: Vestidos de Beatriz Matteos, Joyas de Daranya, Joyas del pelo de Las Coronas, ramos de Myriam Borealis o Los detalles de Sonia, Chaques de Señor Chaque. Peluquería y maquillaje a cargo de Maquíllate Conmigo.

/

Credits of the catwalk: Dresses by Beatriz Matteos, Jewells from Daranya, Hair pieces by Las Coronas, boquetes Myriam Borealis or Los detalles de Sonia, tuxedos by Señor Chaque. Hairstyle and make up by Maquíllate Conmigo.


La fotografia. / The pictures. 
Adicta a la fotografia, a caso lo dudabas? Es primordial para el gran día, porque va a ser lo que mas perdure en el tiempo, por eso tienes que buscar a un fotógrafo muy bueno, con experiencia, que haga que esteis cómodos, tranquilos, relajados. Mi sugerencia: Jesús Anton, un profesional de la fotografía con una larga trayectoria, que es especialista en bodas, retratos, book, eventos, photocall... vamos todo terreno, y encima encantador, que te ayudara a inmortalizar ese día, tan especial, con mucho cariño. /

Addicted to photography, did you dude it? It's essential for the big day, it will be what most endure along the time, so you have to find a very good photographer, with experince, that will make you feel confortable, calm, relaxed. My suggestion:

Jesús Anton

, a professional photographer with extensive experience, who specialized in weddings, portraits, books, events, photocall... well all fields, and he is super nice, he will help you immortalized that special day with love.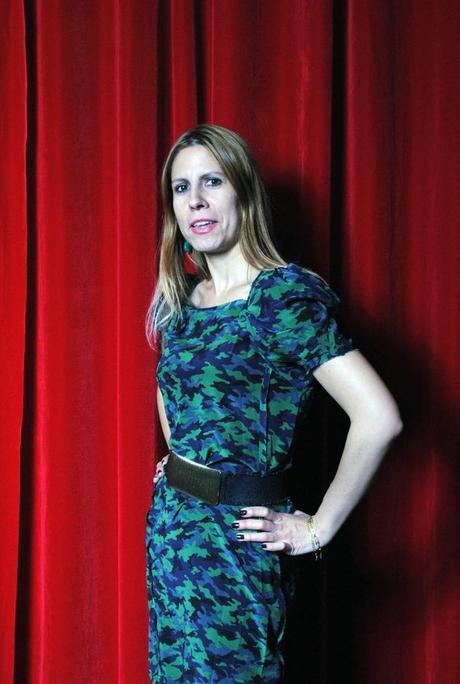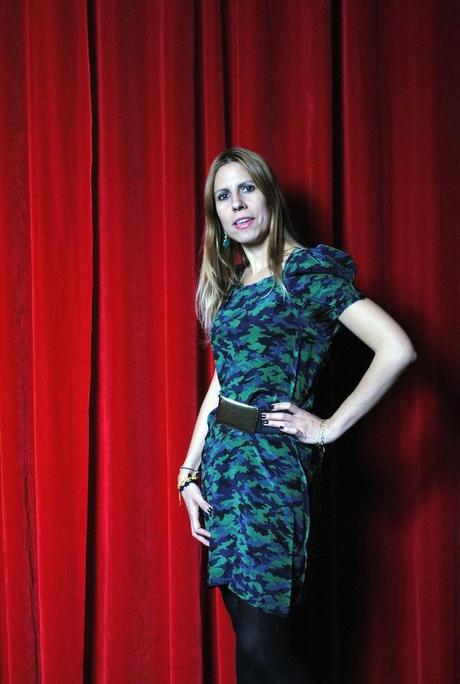 Jesús, me hizo el favor de sacarme algunas fotos para Mia's Fashion Scrapbook; casi me hace un book, ya sabes la cámara y yo solo somos compatibles detrás, aun así saco lo mejor de mi.  Muchas gracias Jesús! / Jesús was so nice and he took a few image for Mia's Fashion Scrapbook; he almost took a book, but you knwo me and the camera only work find if I am behind, although he took the best of me. Thank you very much, Jesús.
Y eso es toooodooo!! Espero que puedas aprovecharlo, y te sea útil. Por lo demás, feliz semana, a empezarla con alegría. /

And this is all!!! Hope you can use all this information. For the rest, enjoy your week, let's started full of energie.


Mua, Mia


All image are taking for me, but the onces I am in that are taking by Jesus Anton, for Mia's Fashion Scrapbook.