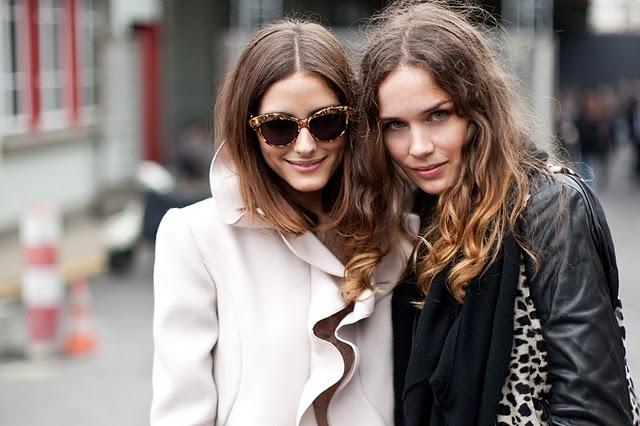 La Semana de la Moda de París ya ha terminado, y por ello quiero enseñaros algunos looks que se han visto por las calles de París estos días, algunos mejores y otros mas extravagantes pero siempre son una inspiración para quienes nos gusta tanto la moda, las tendencias, y reinventar en nuestro vestuario. Ya me contareís si os inspira alguno y cual, estoy deseando saberlo. /

Paris Fashion Week has finish, so I want to saher with you some looks that has been seen on Paris streets those days, some great and others more flamboyant but they are always an inspiration for us who love so much fashion, trends and be creative on our wardrobe.

I am waiting you tell me if any of them inspires you and which one.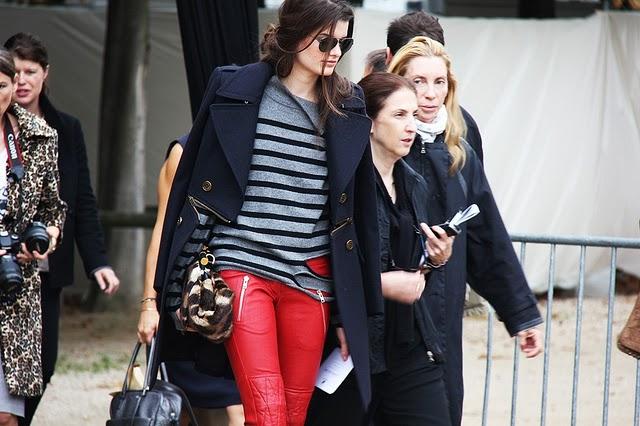 ¡Me encanta esta combinación! Pantalones de cuero rojo, jersey a rayas, chaqueta azul marino y bolso de leopardo. A veces combianr varias tendencias a la vez funciona. /

I love this mix! Red leather pants, stripes sweater, navy blue jacket and leopard bad. Sometimes mixing trends works.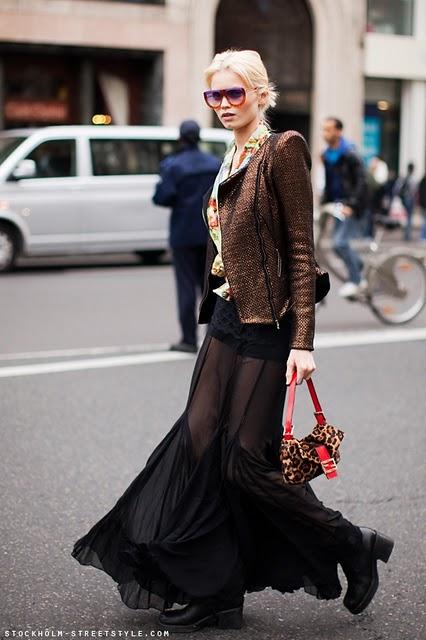 La modelo Abbey Lee Kershaw con camisa estampada, chaqueta marrón con brillo y hombreras, falda XXL transparente y botas, una mezcla extraña pero que en Abbey funciona muy bien. ¡Lo mejor del look la chaqueta! /

The model Abbey Lee Kershaw with print shirt, puffy shoulders paillettes brown jacket, oversize trasparency long skirt and boots, a weird mix that in her works. The best: the jacket.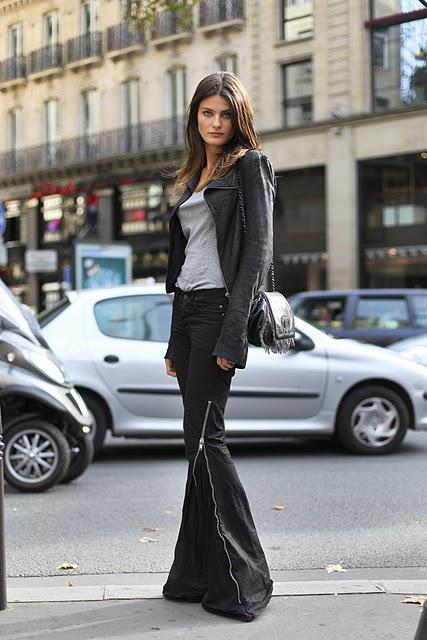 Tras el desfile de Chanel, no pude evitar fijarme en los pantalones de esta invitada, ¡son geniales! Aunque tengo que admitir que la chaqueta también lo es. /

After Chanel runway I couldn't help look at those pants of one of the guest, they are gorgeous! Although I also love the jacket.



Olivia siempre va divina a sí que ¿qué os voy a decir? si, claro que lo sabeís ya... ¡me encanta su look! La chaqueta, el vestido y los zapatos, ¡quiero todo su armario! /

Olivia always goes gorgeous so what can I tell you? yes you already know... I love her look! The jacket, the dress and her shoes, I want her whole wardrobe!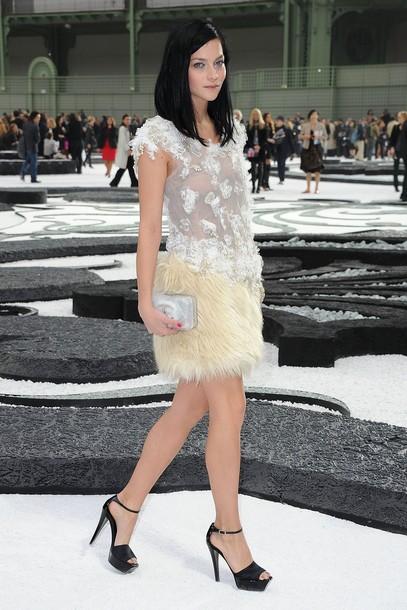 Leigh Lezark siempre llama la atención con sus looks, y es que se atreve con todo. Este vestido me encanta, muy apropiado para el desfile de Chanel ¿no? /

Leigh Lezark always calls attention with her looks, she dare with all. This dress is gorgeous, and so great for Chanel runway, right?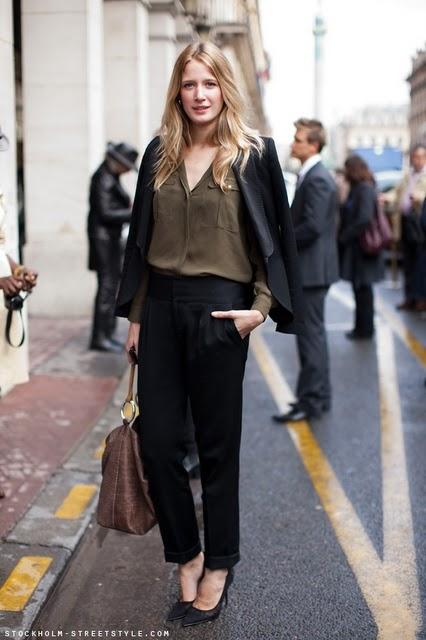 Un look muy sencillo pero queda ideal, perfecto para ir a la oficina o para cualquier momento del día, incluso para ir a picar algo por la noche. ¡Me gusta! /

A easy look but great, perfect to go to work or for any time of the day even to go eat something on the evening. I like it!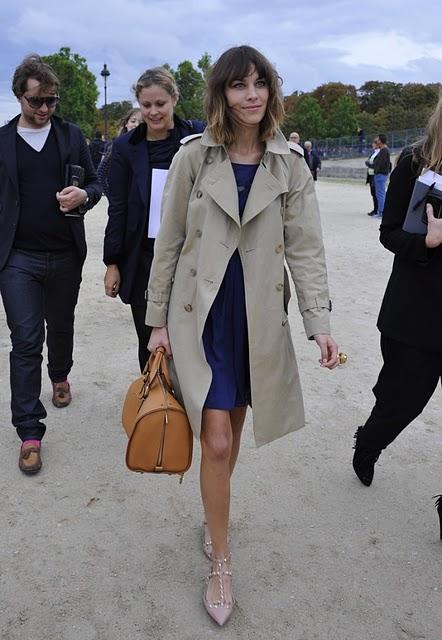 Alexa Chung es icono de muchas amanates de la moda, e incluso sirve de inspiración a firmas como Mulberry, el look es chulo a excepción de sus zapatos que son claramente un ¡NO! /

Alexa Chung is a fashion icon, and she even is a inspiration for some fashion brands as Mulberry, her look is cute with a exception on her shoes, they are a clear NO!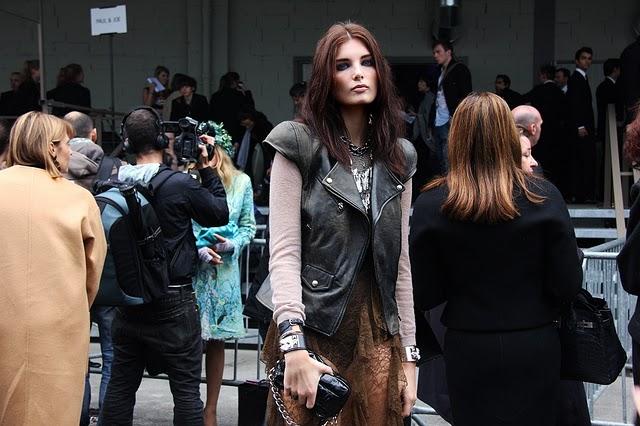 La mezcla del vestido de encaje con la chaqueta de lana y el chaleco de cuero es un claro desafío a la moda pero queda genial ¿no os parece? ¡Desde luego es uno de los mejores looks que se han visto en París estos días! /

The mix of the lace dress with a wool jacket and leather vest is clear a challenge to fashion but it looks great, don't you think? There is no dude is one of the best looks they have been seen in Paris those days!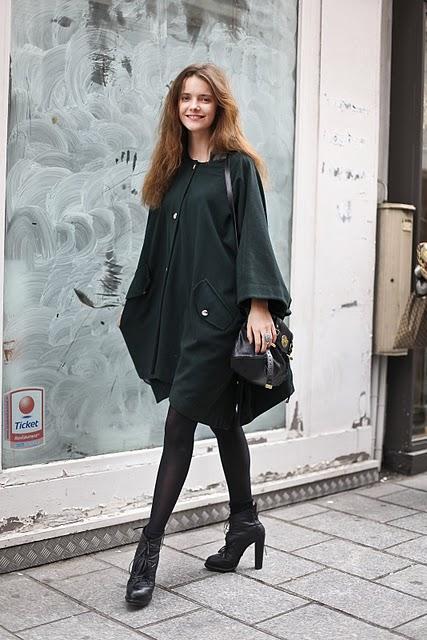 Las capas son tendencia esta invierno, ¡son muy chic y elegantes! Y los lleva con botines de cordones. /

Capes are trend this winter, they are so chic and elegants! And she wears them with laceshoe booties.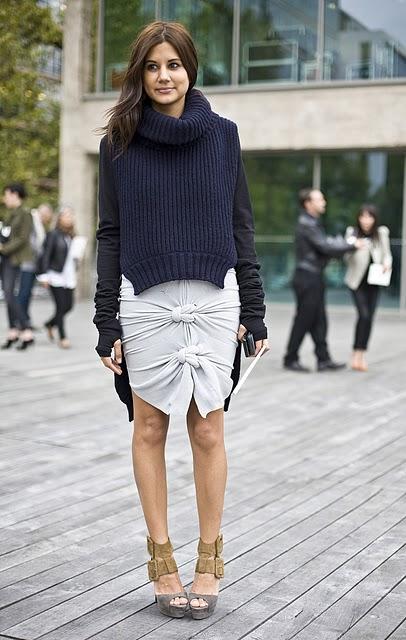 Christina Centera lleva una mezcla un poco extraña a lo Alexander Wang, ¡me encanta la falda y los peep toes, pero la combinación con el jersey o chaleco no termina de convencerme del todo. /

Christinan Centera wears a weird mix very Alexander Wang, I love the skirt and the peep toes but the match with teh sweater or vest doesn't convince after all.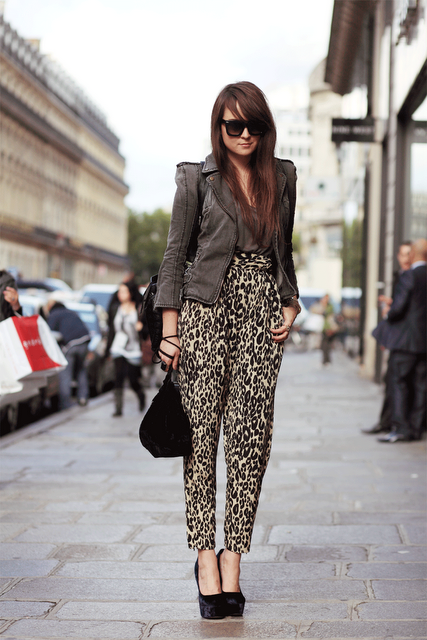 ¿Conoceís a Andy Torres? Es una blogger mexicana, afincada en Amsterdam, y uno de mis iconos de moda, desde que hace unos meses descubrí su blog, Style Scrapbook. Esta chica tiene mucha clase y estilo, y va a llegar lejos en el mundo de la moda, ya vereís. / Do you know Andy Torres? Its a mexican blogger that lives in Amsterdam, and one of my fashion icons since a few month ago I had descover her blog, Style Scrapbook. This girl has class and style and is going to get far on the fashion industry, you will see.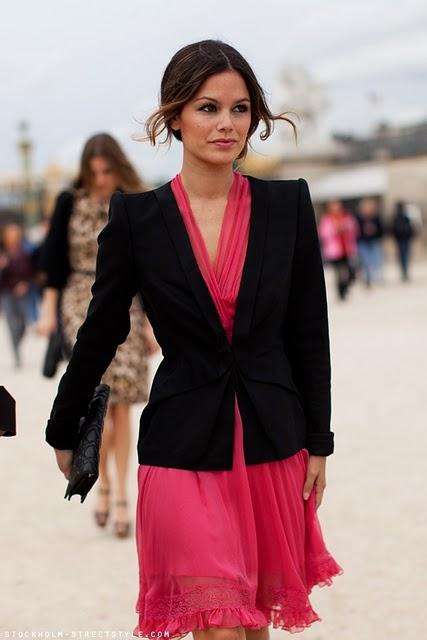 ¡Me encantan los looks de  Rachel Bilson! Siempre va de maravilla, aqui lleva un look lady muy elegante. /

I love Rachel Bilson looks! She always dress nicely, hear she got a very lady and elegant look.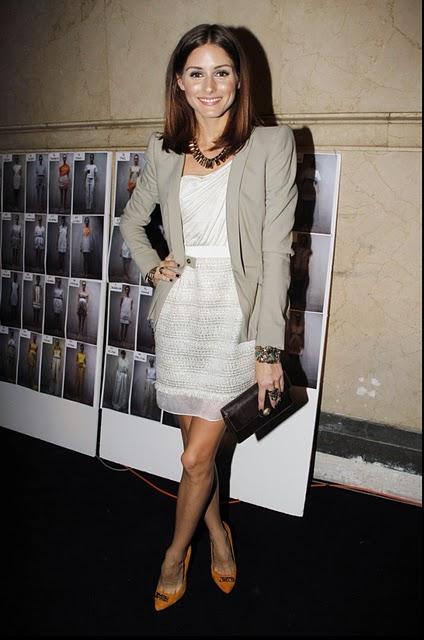 ¡Ideal! Con un vestido blanco, blazer beige y zapatos naranjas. / Gorgeous! White dress, beige blazer and orange shoes.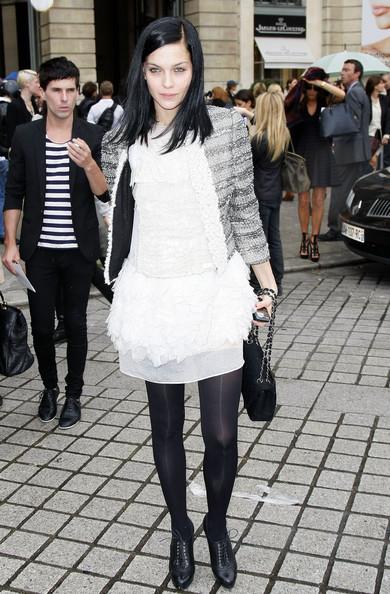 Leight Leight con un looks simiar al de Olivia pero mas desenfadado: blazer de tweet, vestido blanco con falda con volumen gracias a capas de tela, medias negras tupidas, bolso de cadena y zapatos abotinados tipo Oxford. /

Leight with a similar look than Olivia but more free-and-easy: tweed blazer, white dress with volume skirt due to its layers, thick black thights, chain bag and oxford black heel shoe.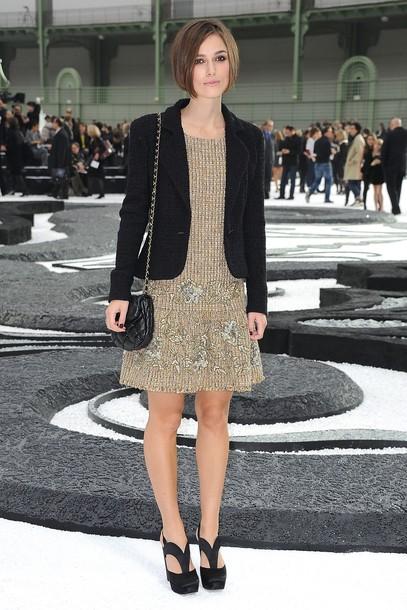 Keira Knightley lleva un vestido marrón con bordados, chaqueta negra y zapatos negros de terciopelo. /

Keira Knightley wears a brown dress with embroidery, black jacket and velvet black pumps.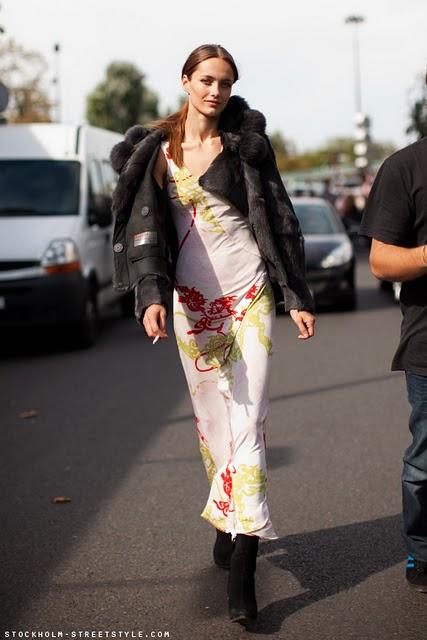 Esta modelo lleva un vestido largo estampado, chaquetón de piel falsa gris y botas negras. ¡Me encanta el chaquetón! /

This model wears a long print dress, fake fur jacket and black booties.
Sources: Stockolm Street Style, Caroline Feber, Zimbio.