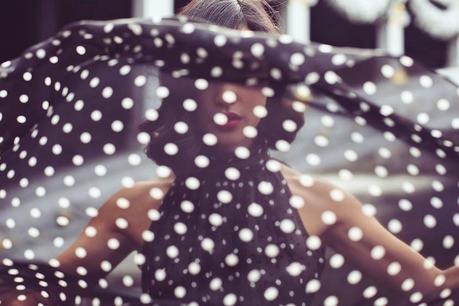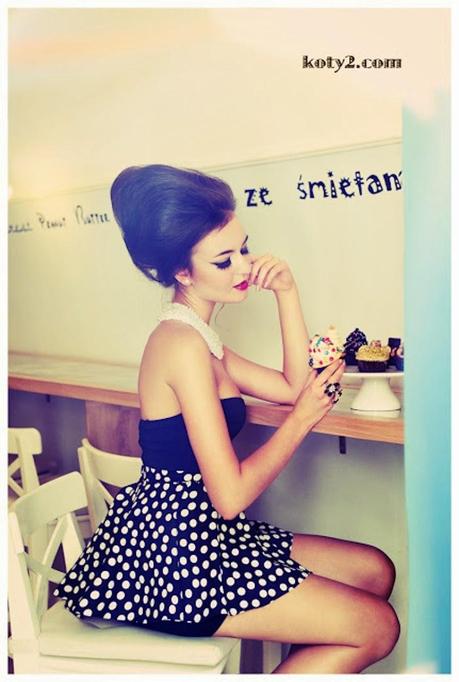 Se trata de esos puntitos que decoran tejidos y nos recuerdan a nuestras madres, o abuelas. Un estampado que no pasa de moda, para recordarnos  su espiritu vintage y elegante, y hacer que seamos conscientes de que debemos conservar alguna pieza con este estampado como fondo de armario. /

They are those dots that decorate fabrics and remind us of our mothers or grandmothers. A timeless print, with a huge vintage and elegant esprit, we must be aware to keep a piece of this pattern in our closet.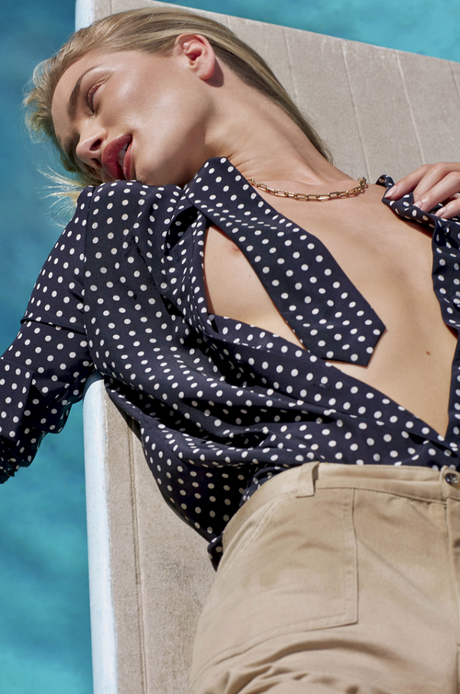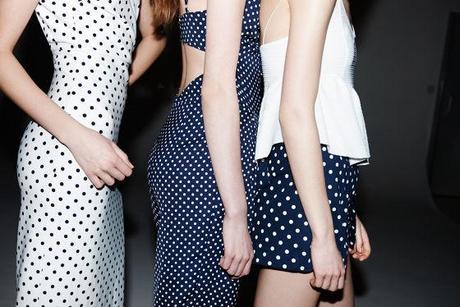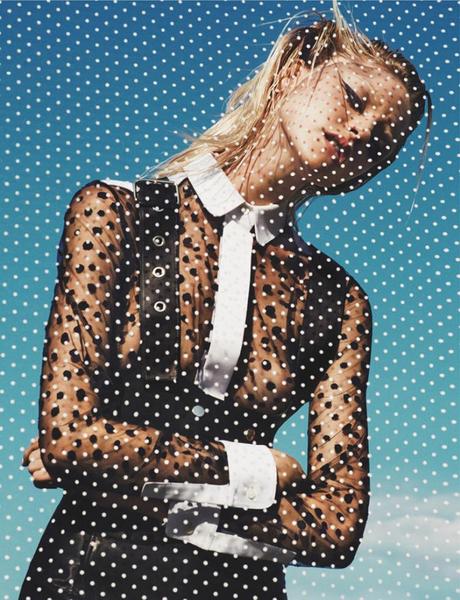 Es ese estampado un tanto anticuado que recuerda a Italia y a la Dolce Vita, que nos hace sumergirnos en un mundo melancolico lleno de romanticiamo. /

Is a old fashion print that reminds to Italy and the Dolce Vita, it make us dive into a melancholic world full of romanticism.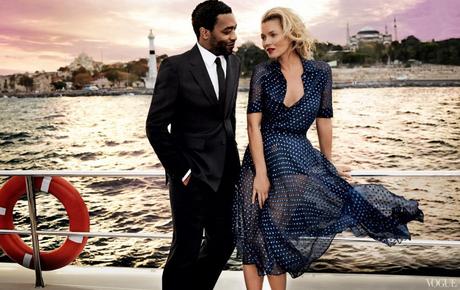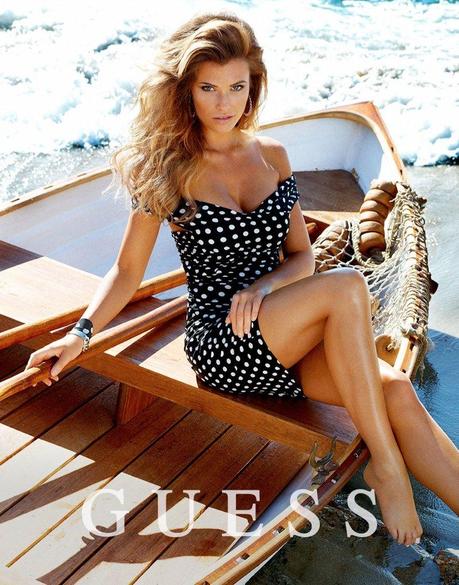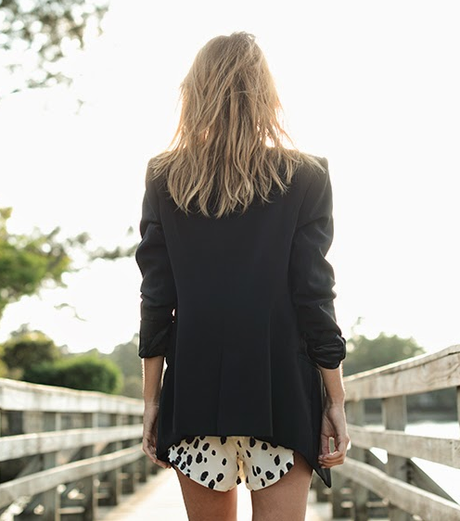 En Enero de 2012 ya te contaba, en otro post sobre los lunares o topos (como mas te guste llamarlos), que el estampado procedía de los trajes populares de baile regional checo, el polka. Debido a la inmigración europea a Estados Unidos en el siglo XIX, este estampado se trasmitió a las nuevas generaciones que empezaron a plasmarlo en las prendas de ropa corrientes. En España y en gran parte de Europa este estampado se considera español, gracias a su afinidad con el flamenco, otro baile regional, en el que se han inspirado, a lo largo de la historia, diseñadores como Christian Dior, Carolina Herrera, y Balenciaga. /

In January 2012 I told you, in

other post about polka dots, that the print come from the popular Chez costume dance, the polka. Due to European immigration to the U.S.A in the 19th century this pattern was transmitted to the new generations who began shaped it into the current clothing. In Spain, and in almost all Europe the print was consider Spanish, thanks to the flamenco dance, another regional dance, who has been an inspiration, a long the history, for designers such as Christian Dior, Carolina Herrera or Balenciaga.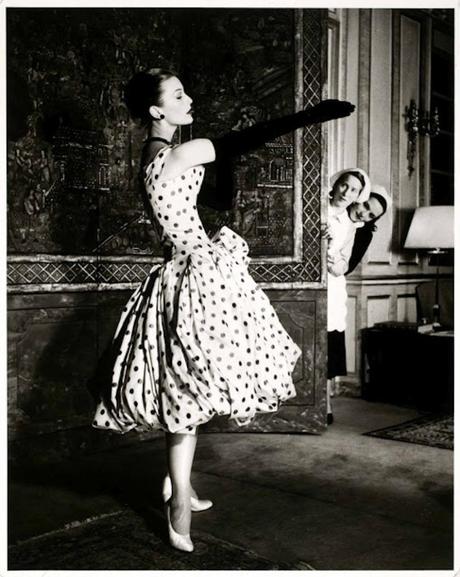 Christian Dior 1950
Para la Primavera-Verano 2014 han sido los contemporáneos Dolce & Gabanna, Oscar de la Renta, Burberry, Michael Kors, ... /

For the Spring-Summer 2014 the contemporary designers such Dolce & Gabanna, Oscar de la Renta, Burberry, Michael Kors, ... had been the authors.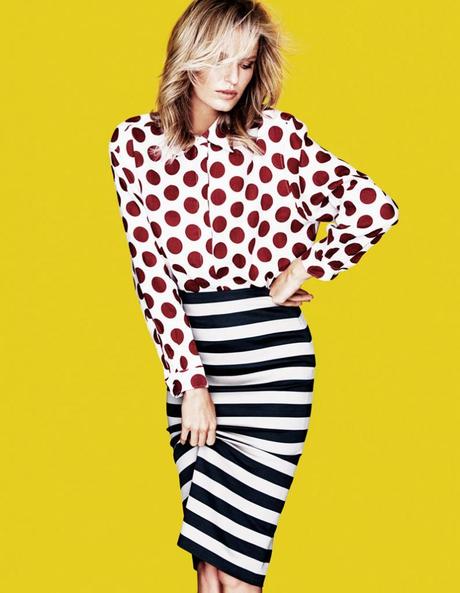 Burberry SS 2014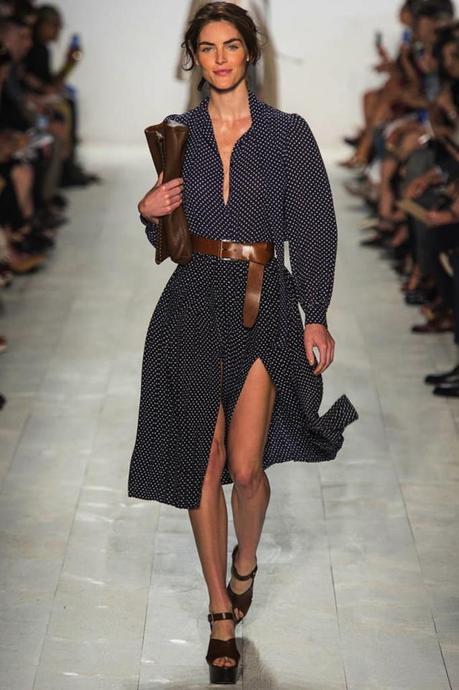 Michael Kors SS 2014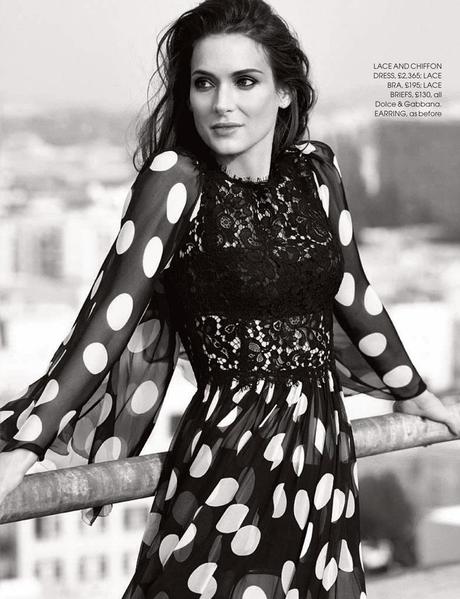 Vestido de Dolce & Gabanna. / Dress by Dolce & Gabanna.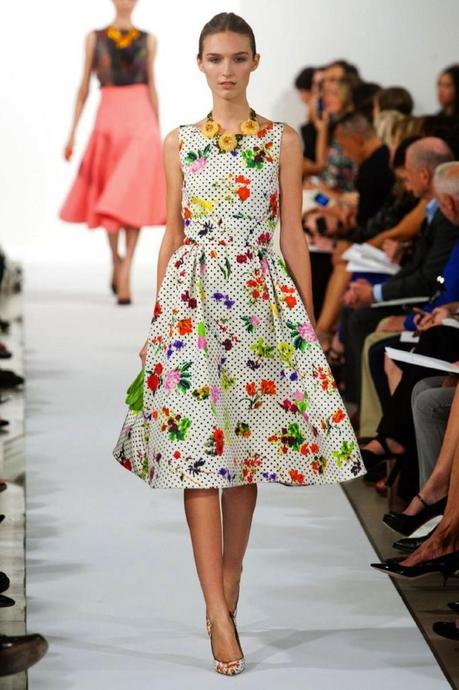 Oscar de la Renta SS 2014
Como llevarla. / How to wear it.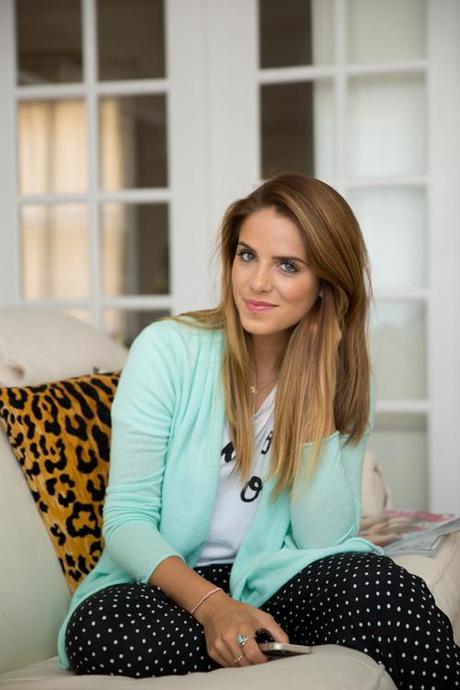 - Si puedes, cuenta siempre con una pieza con este estampado en tu armario. Es un dibujo que no pasa de moda, y que es correcto, elegante, y formal. Es ideal para ese evento o momento en el que quieres ir ideal pero sin llamar demasiado la atención. /

If you can try to have always a piece of this print in your closet. Is a draw that never gets old, is correct, elegant and formal. Is great for that event or moment you want to look great but without attracting too much attention.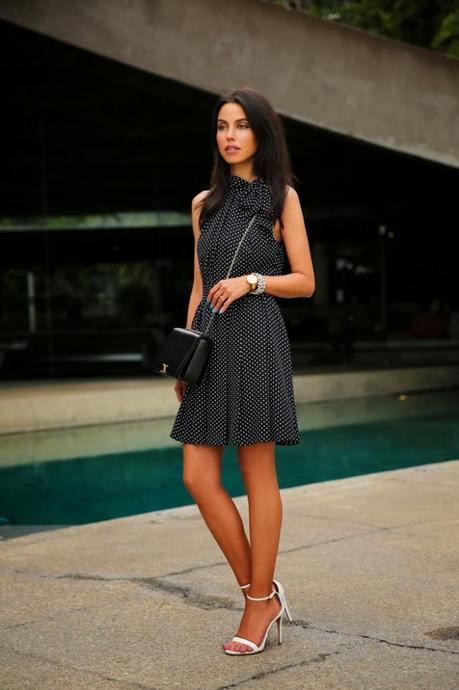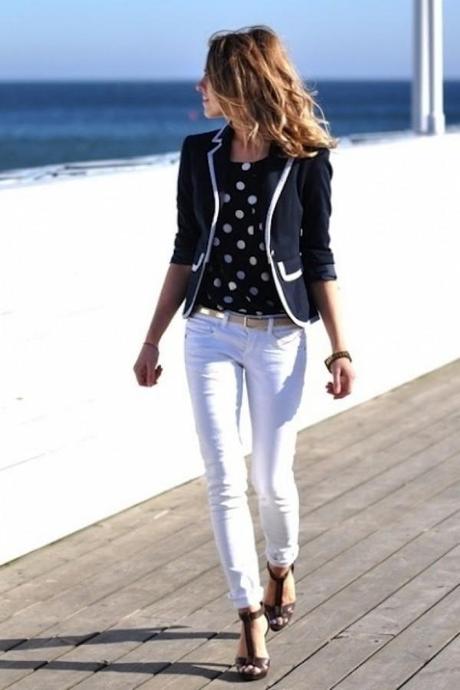 - Huye de los convencionalismos y apuesta por alternativas llenas de color. /

Shuns conventionality and go for more colorful alternatives.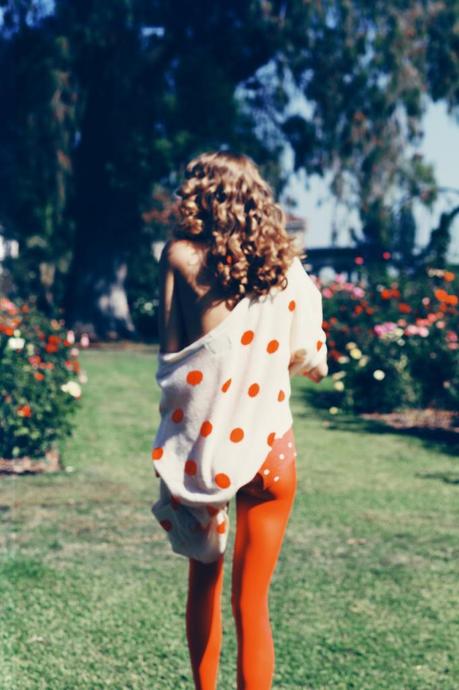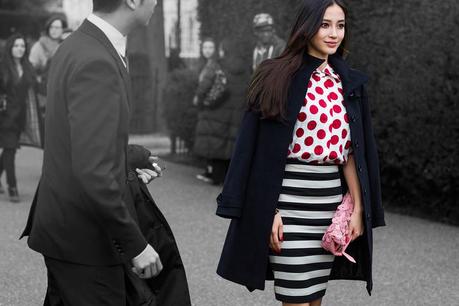 - Juega con los tejidos, el encaje con los topos queda ideal, y chocante a la vez. Haz de tus estilismo un look de pasarela y opta por esta opción tan refrescante. /

Play with fabrics, lace with polka dots looks great and surprising at the same time. Make of your look a catwalk outfit and go for this refreshing option.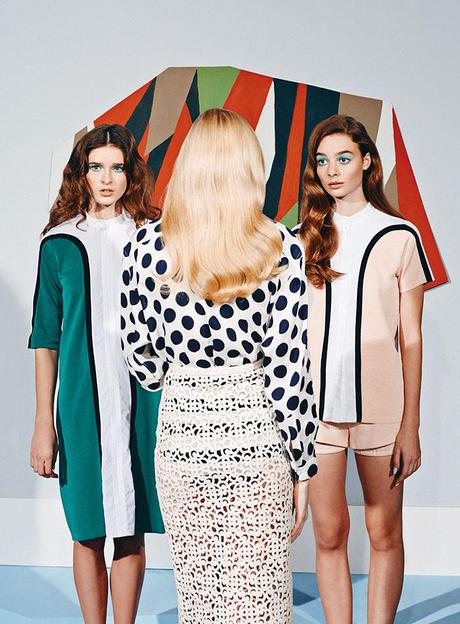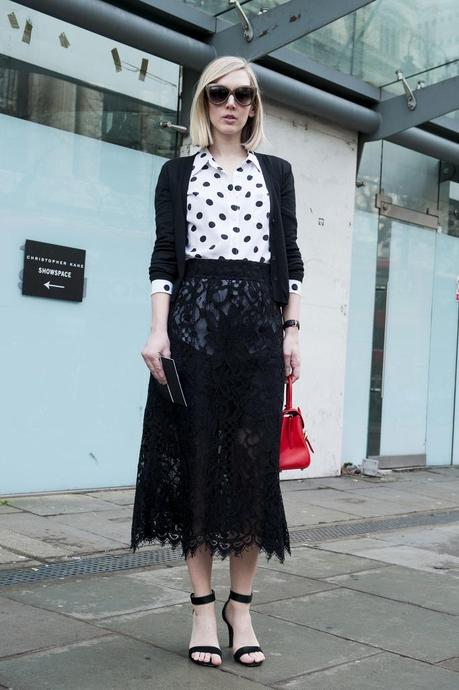 - Las prendas de lunares tienden a ser clásicas y un poco aburridas, para que pierdan ese carácter anticuado combinalas con otras juveniles, desenfadadas, creando un estilismo trendy y diferente. /

Polka dots garments use to be classic and a bit bore, to lose the old-fashioned character wear them with young, relaxed pieces, creating a trendy and different look.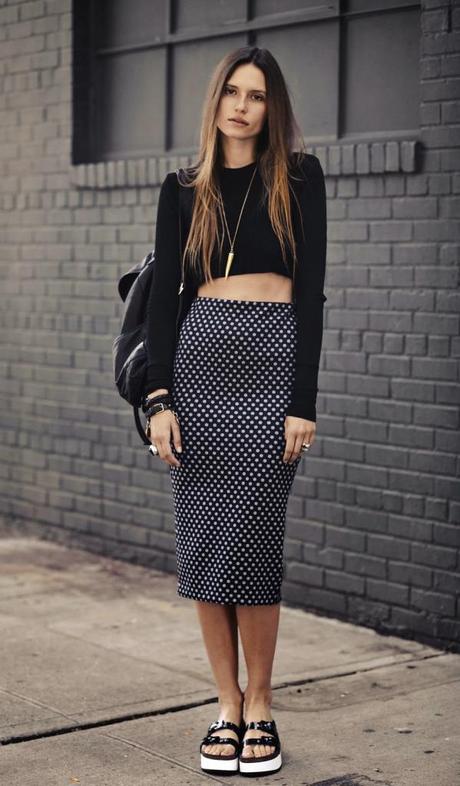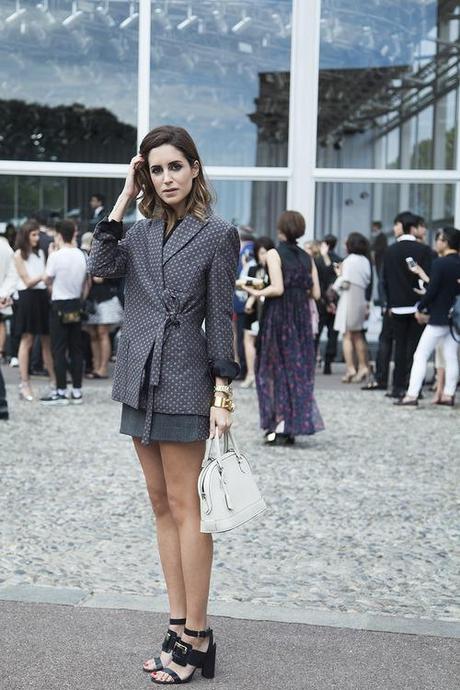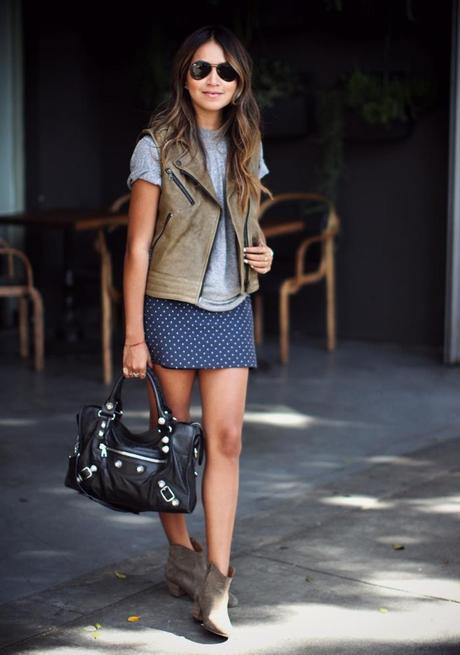 - Dale un aire naif y renovado jugando con los accesorios. Es exactamente lo que necesita para dejar de ser el estampado soso y anticuado que tanta pereza nos da ponernos. /

Give it a naif and renew air playing with accesories. Is just what it needs to stop been the boring and old print we feel lazy to wear.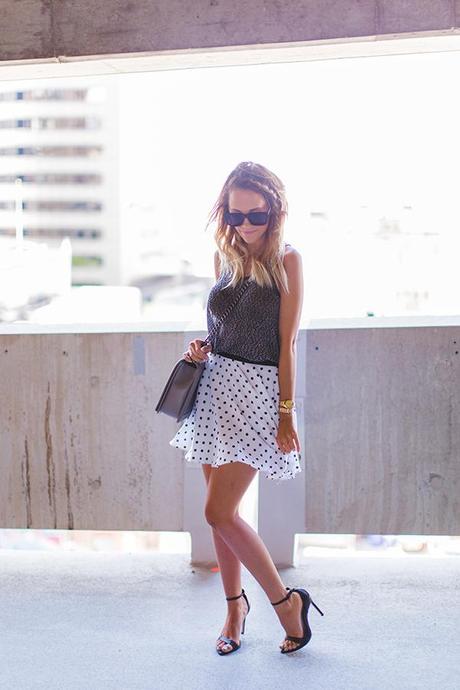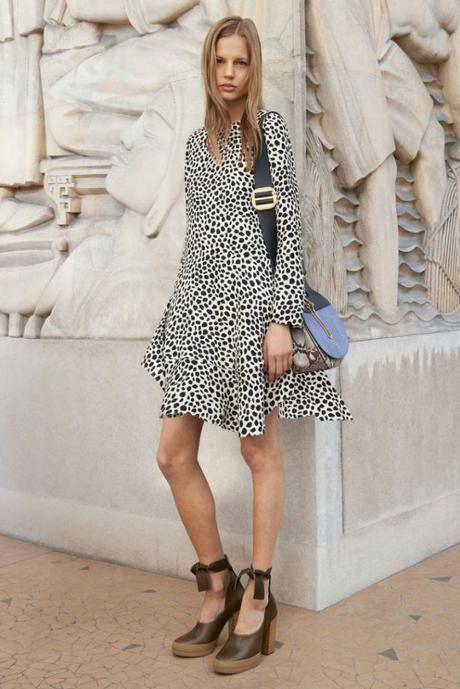 - Los lunares con lunares quedan ideales. Mezcla esta estampado con otro similar, o apuesta por el total look. /

Polka dots with polka dots look great. Mix this print with the same or similar one, and creat a total look outfit.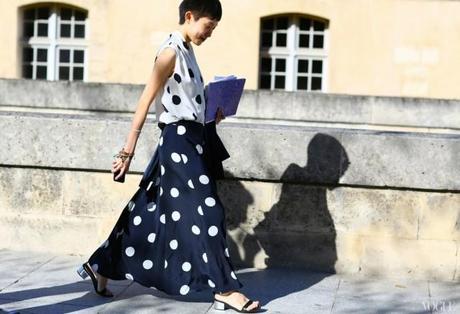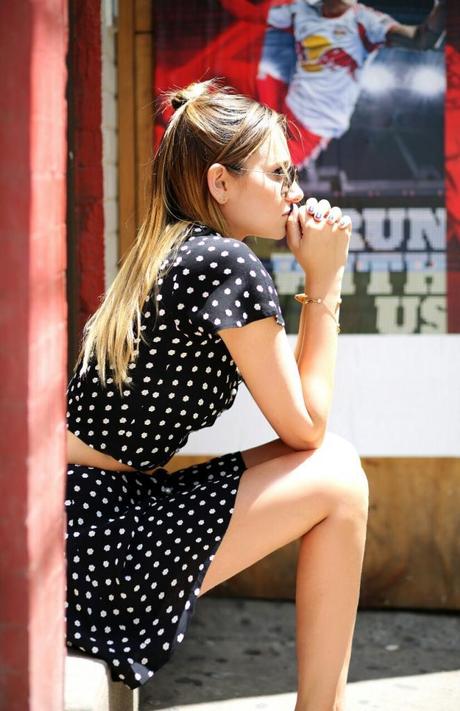 - Pontelos con rayas, la mezcla es chocante, y divertida. Fue el propio Christopher Bailey quien pensó en estos dos estampados como una fusión para el desfile de Burberry. /

Wear them with stripes, the mix is striking and fun. Was Christopher Bailey who though of this two prints as one for Burberry's catwalk.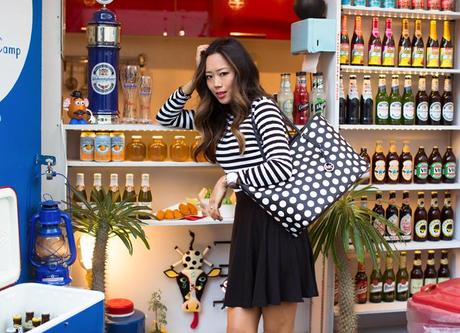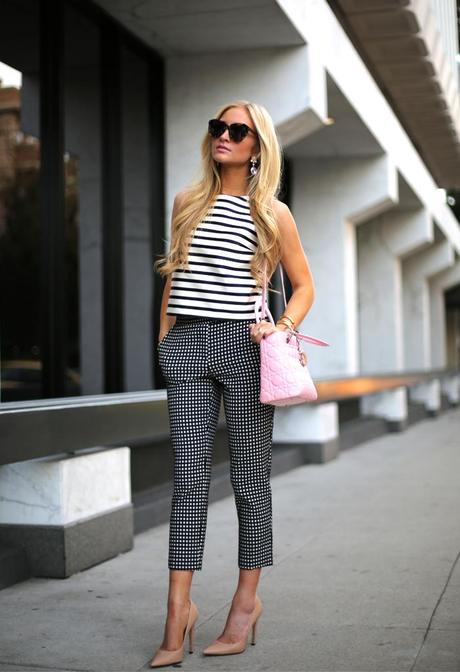 - Para quitarle su aire melancólico, mezclalo un estampado de flores, le dará un toque femenino, chic y estiloso. /

To take away the melancholy air, mix it with flower prints, it will give it a femenina, chic and stylish touch.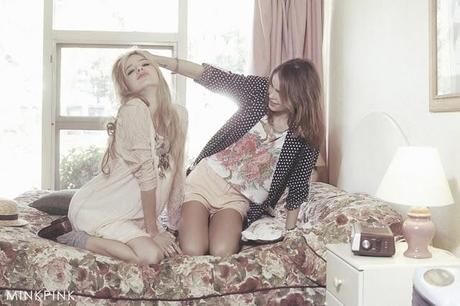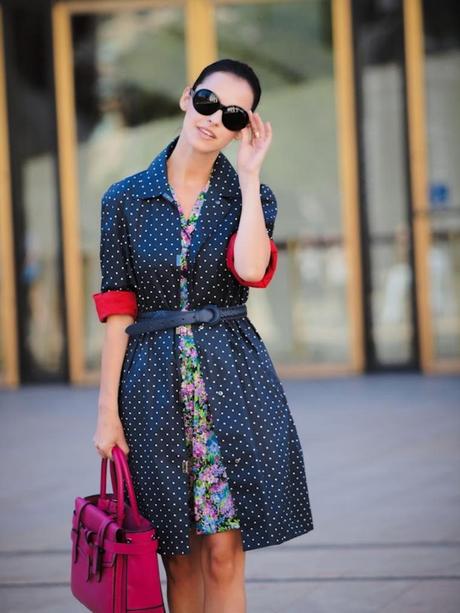 - Ríete de la moda, y dale un toque retro a tu estilismo. /

Laugh of fashion and give a retro touch to your look.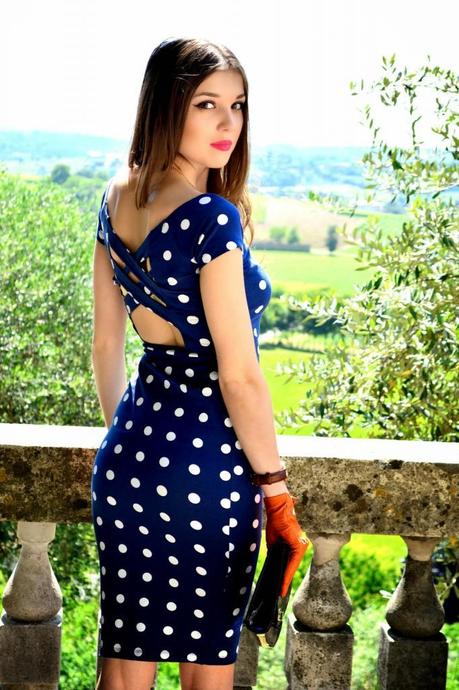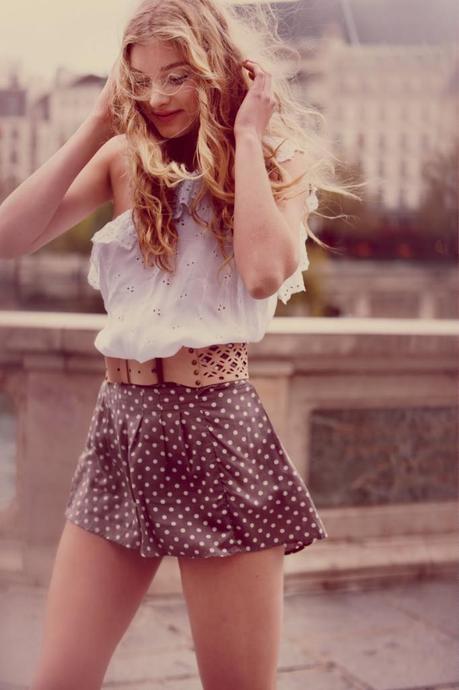 - Sino te ves con la tendencia, apuesta por los accesorios, es mas fácil de llevar, resultan graciosos y son muy especiales. /

If you don't see the trend, go for accesories, they are easy to wear, they are funny and very special pieces.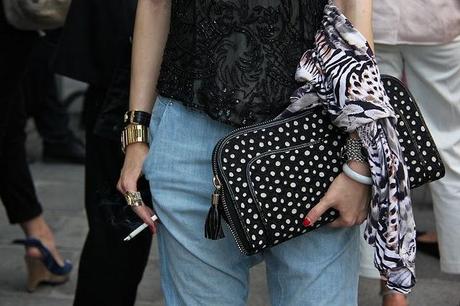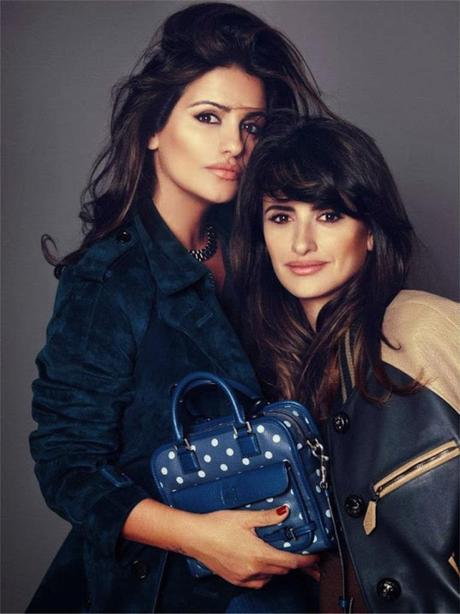 Loewe purse
A ellas les gusta. / They do wear it.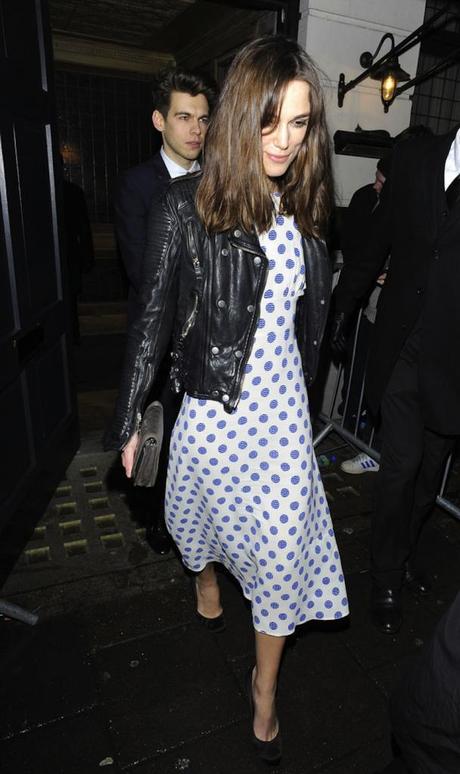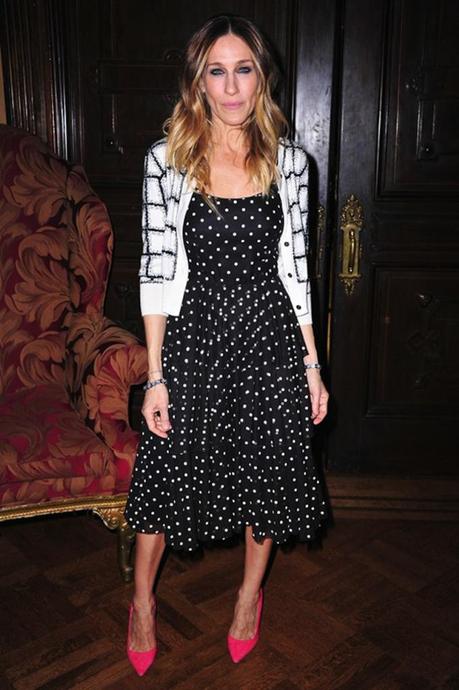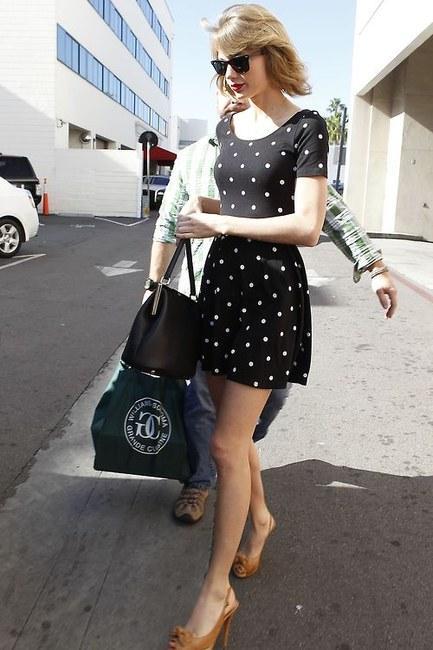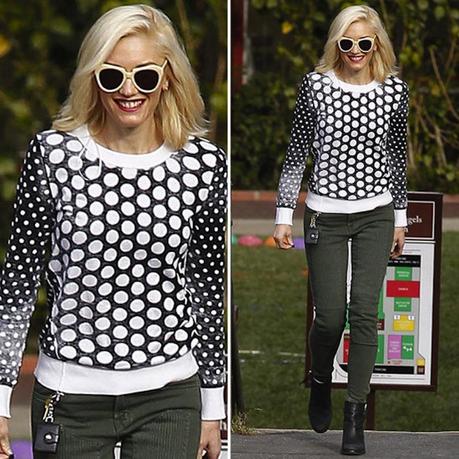 Bisous!Mia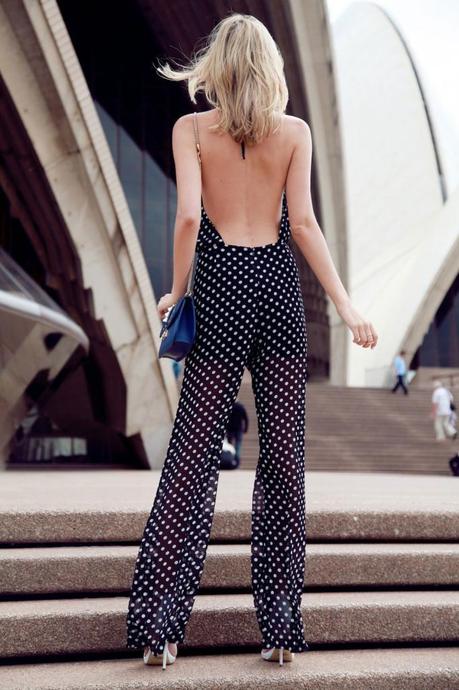 Sources:

Style Avenue

,

Summer Caffe

,

Tuulavintage

,

Galmeetsglam

,

Bittersweetcolours

, Popsugar,

Fashion Gone Rogue

,

Songs of style

,

Sincerly Jules

,

Garypeppergirl

,

Viva Luxury

,

Atlantic-pacific