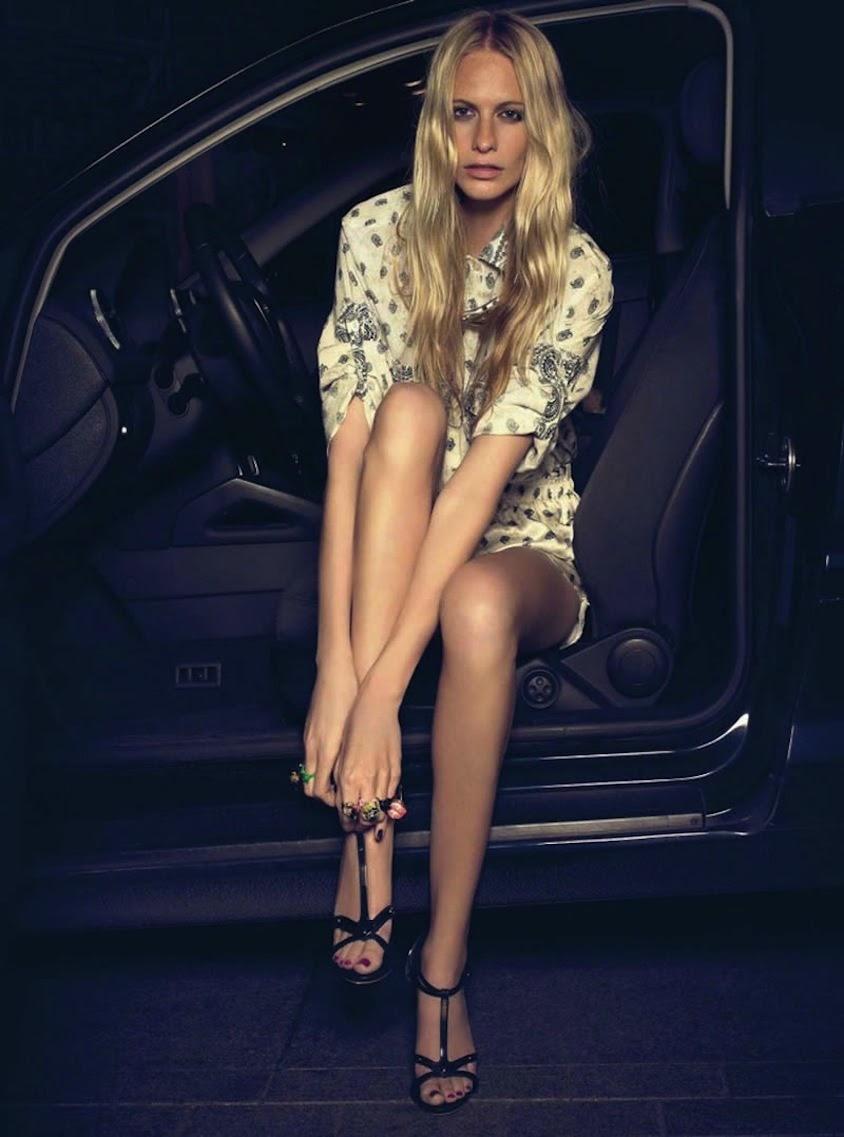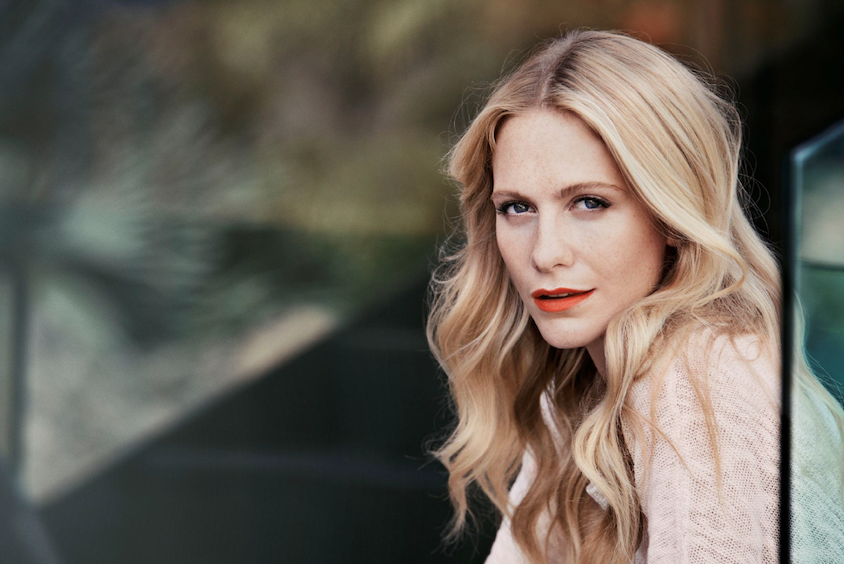 Si Mia's Scrapbook, no se llamara así, seguramente tendría algún nombre tipo It-girl diary o algo así, porque desde el comienzo del blog (antes Mia's Fashion Scrapbook) han tenido gran importancia los post de It-Girls y celebrities. De hecho, fue hace 3 años cuando gracias a un post de
Sara Carbonero
, el blog empezó a ser popular. Pero, no solo eso los post de
Olivia Palermo
, Dree Hemingway, Angelina Jolie o Blake Lively han tenido mucho éxito y una gran difusión. Así que cada cierto tiempo me gusta sacar una publicación sobre el estilo de alguna It-girl o famosa, porque se que te gustan y escribirlos es un placer. /
If Mia's Scrapbook, would not be called like that, would probably have a name like It-girl diary or something like that because since the beginning of the blog (before called Mia's Fashion Scrapbook) the It-girls and celebrities post have been very important. In fact, it was 3 years ago when, thanks to the Sara Carbonero's post, the blog started to be popular. Plus the post of Olivia Palermo, Dree Hemingway, Angelina Jolie or Blake Lively have been very successful and a big diffusion. So every now and then I like to post about some It-girl or celebrities, because I know you like it and is nice to work on them.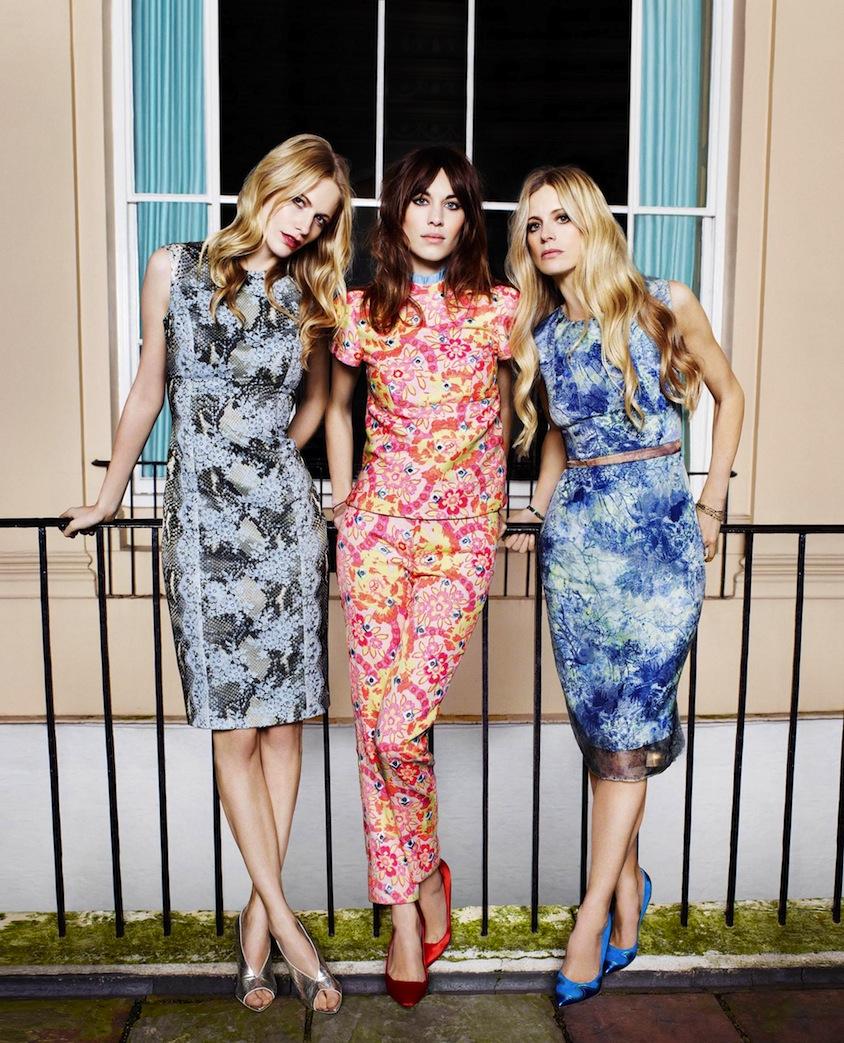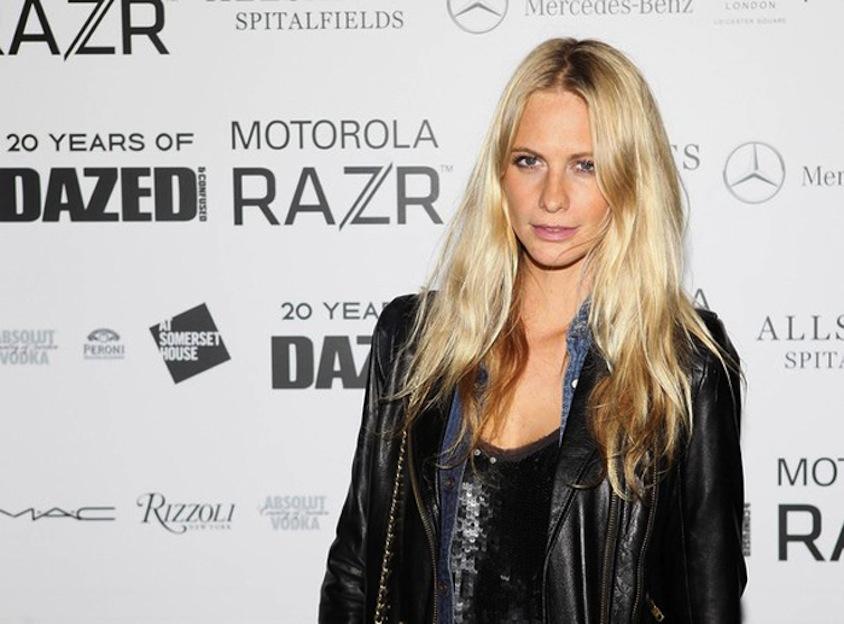 En esta ocasión nos vamos al norte de Europa, con una It-girl británica que esta dando mucho de que hablar, la conoces? Si, es
Poppy Delevingne
, una conocida socialite y modelo de Reino Unido. Poppy que no falta a ningún front-row y fue ahí, en las semanas de la moda, cuando su estilo fue captado por las cámaras de los mas prestigiosos fotógrafos del street style. Es una chica atractiva, con mucha clase y estilo a la que no le falta un gran sentido de humor. Amiga de sus amigos, para los que ella son fundamentales y muy familiar. / 
This time
we go
to northern Europe
,
with
British
It-
girl
is giving
a lot to talk
, you know her?
Yes, it is
Poppy
Delevingne, a well-known british socialite and model. Poppy doesn't miss any front-row and was that way how her style become popular  when her looks
were
captured by
the cameras
of the most prestigious
street style's
photographers. She
is

an attractive girl

with class and

style

which

does not lack

a sense

of

humor.

Friend of

her friends

,

for

her they are essential as so is her

family.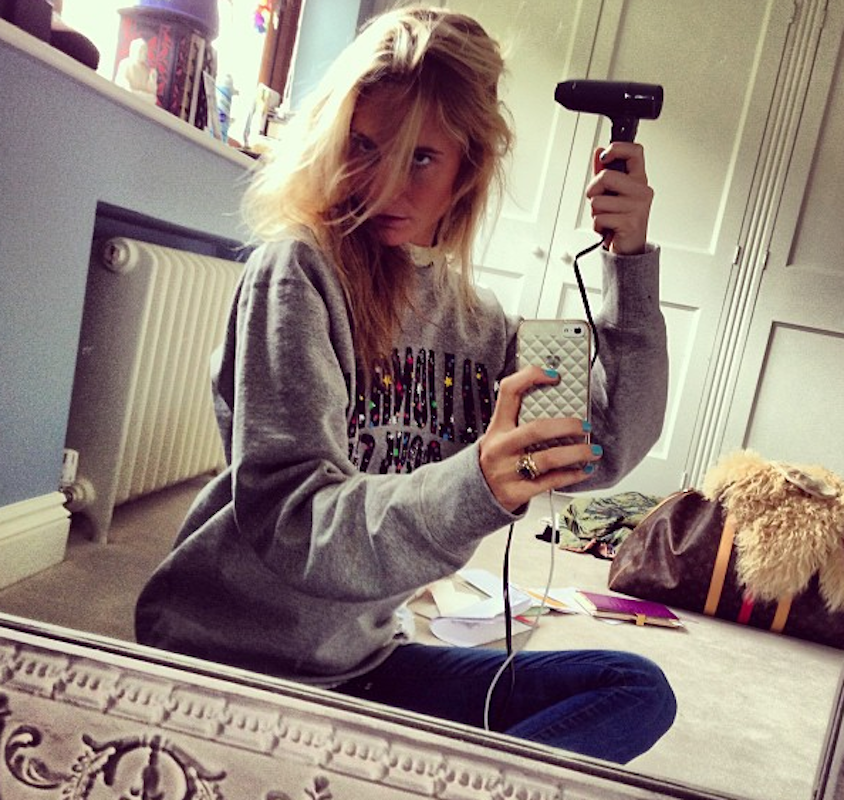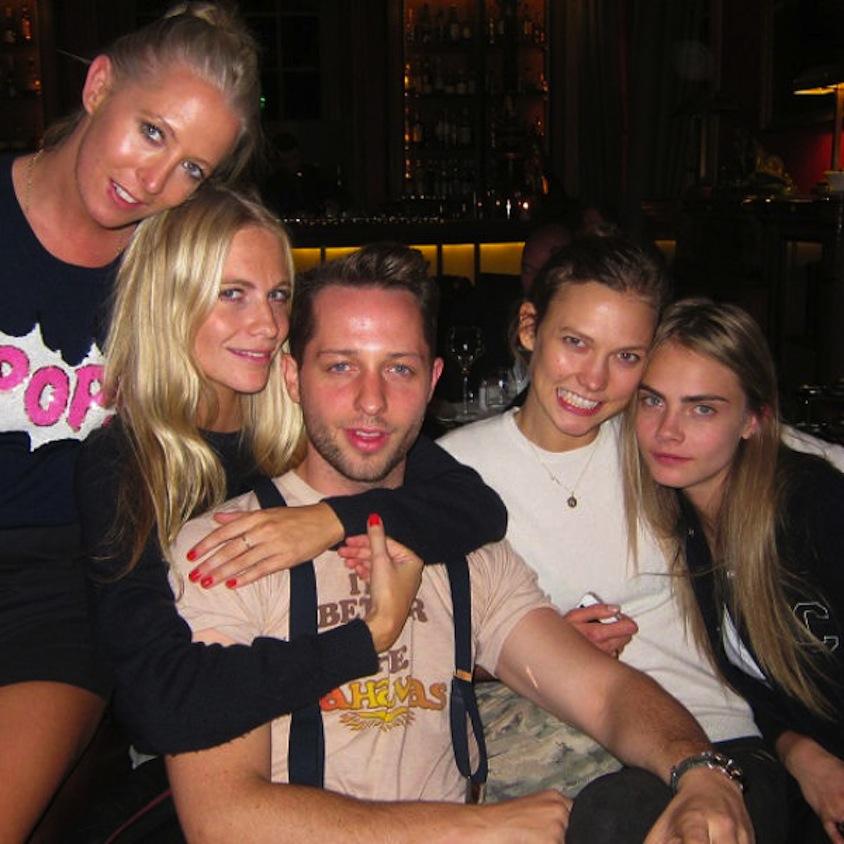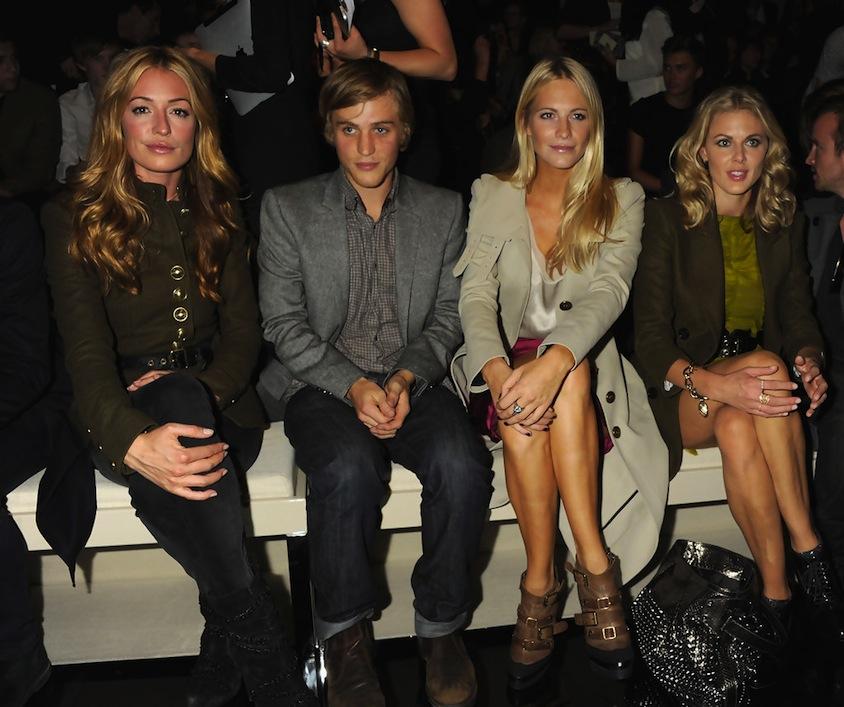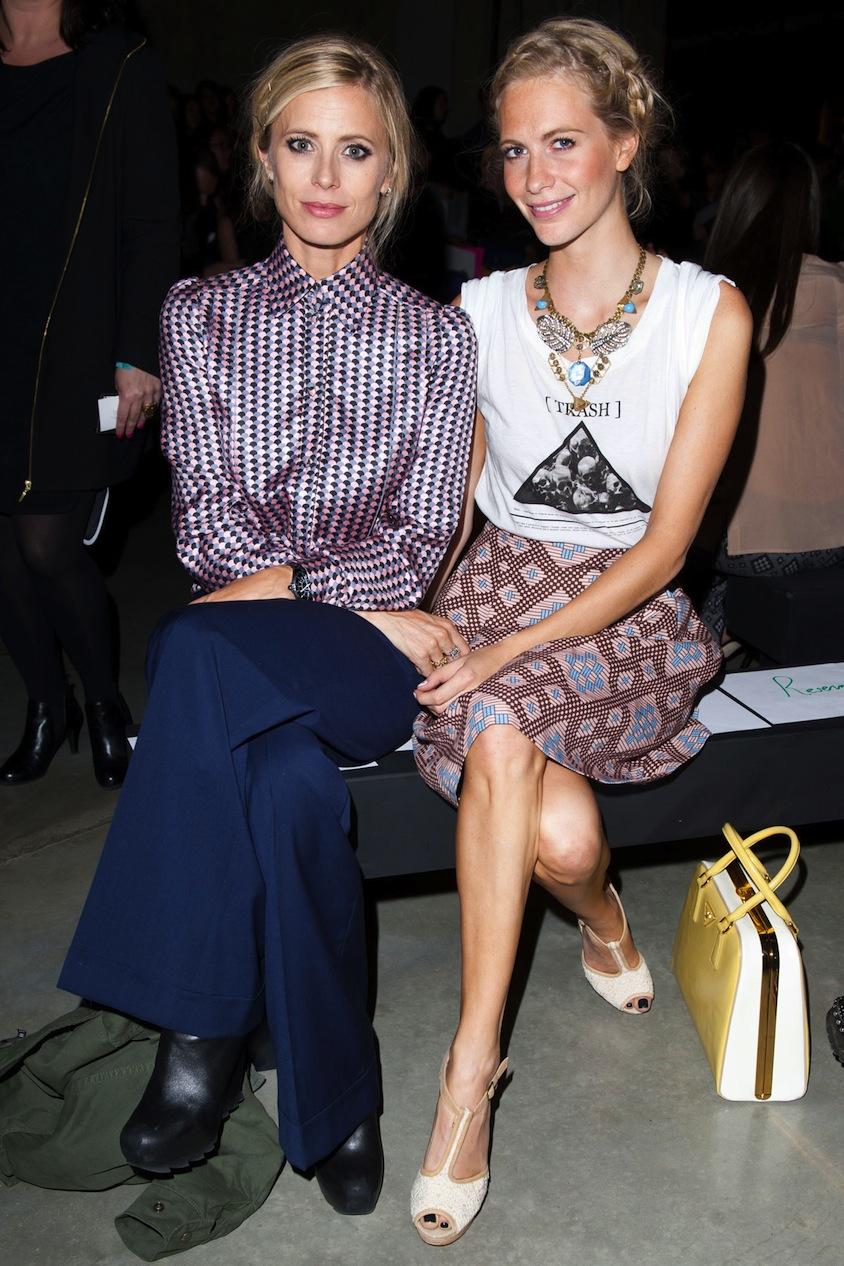 La historia de Poppy. / Poppy's storie.
Poppy Delevingne nació en
Londres
el 15 de Septiembre de 1986, en una Mansion del barrio de Belgravia, el barrio mas caro de Londres. Su abuelo Sir Jocelyn Stevens fue un magnate de la prensa británica. Su madre es Directora de compras de los almacenes Selfridges. Su padre es Charles Delevingne, empresario inmobiliario, una historia del estilo de la de
Olivia Palermo
. Eso si, es la mediana de tres hermanas: Chloe, Poppy y Cara. Poppy es la mas alta de las tres. Su hermana pequeña Cara, se llevan 6 años, es una de las modelos mas cotizadas del mundo (esta en el numero 25 del ranking); seguro que te suena de los desfile de Burberry. /
Poppy Delevigne was born in London on September 15, 1086 at a Mansion in the neighborhood of Belgravia, the most expensive one in London.  Her
grandfather
Sir
Jocelyn
Steven
was a

British

newspaper magnate

. Her mother is a personal shopper manager at Selfridges.

Her father is

Charles

Delevingne

, a

real estate enterprise

,

a story

that reminds to the one that has

Olivia

Palermo. Is the middle one of three sisters: Chloe, Poppy and Cara. Poppy is the tallest of them. Her
younger sister

Cara,

6 years small

,

is one of the

most valued

models

in the world (

at number 25

in the ranking

);

sure

her face if familiar to you from

Burberry's catwalks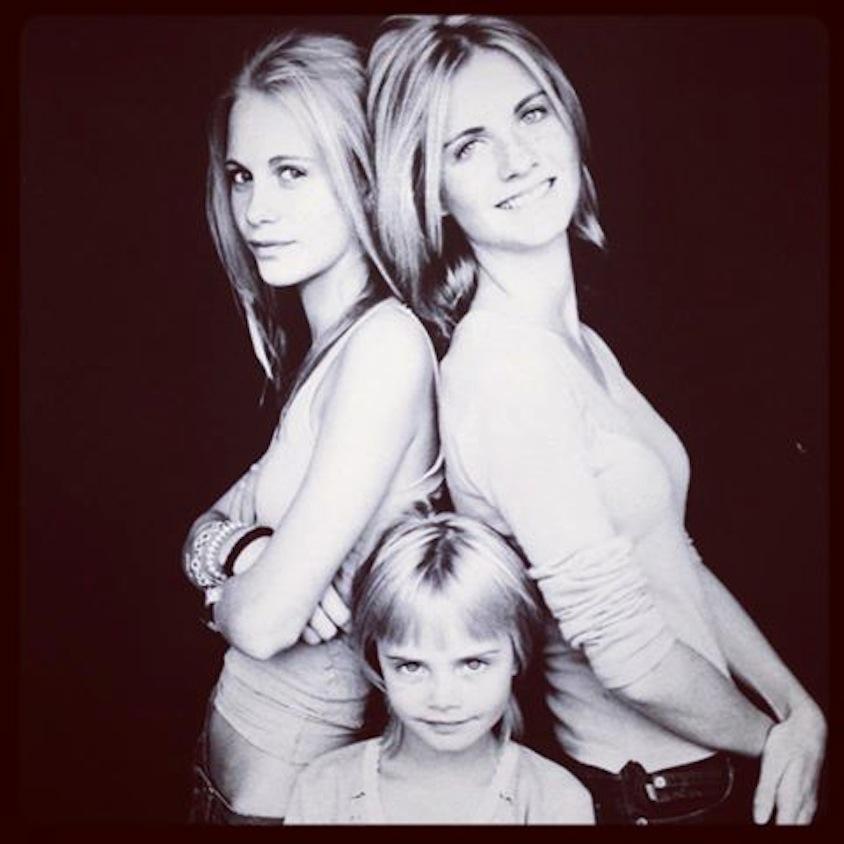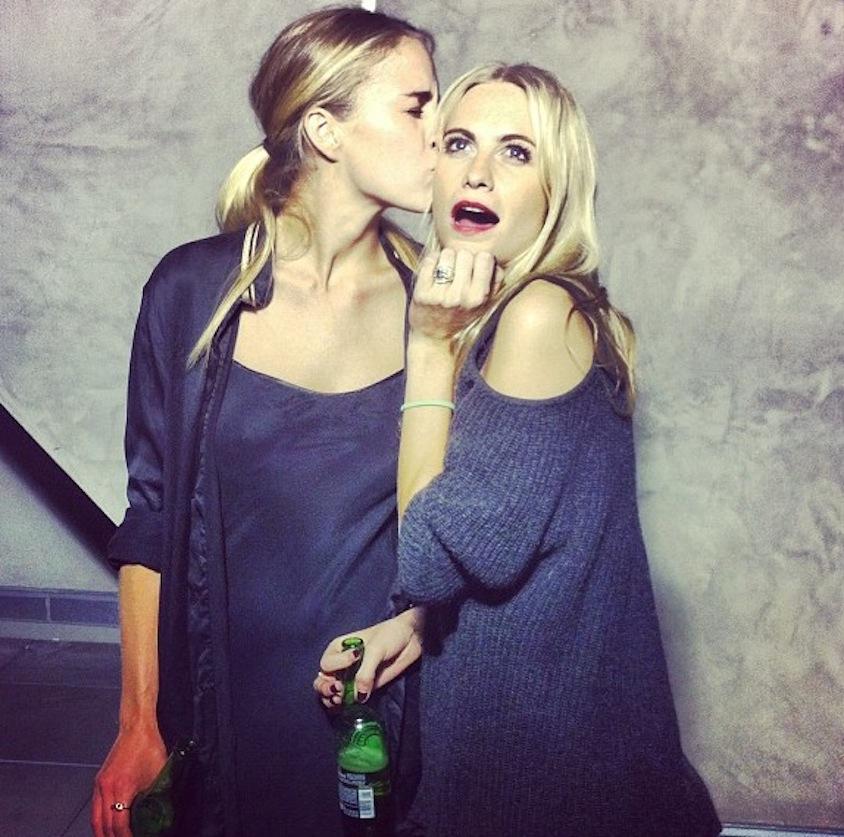 Cara and Poppy.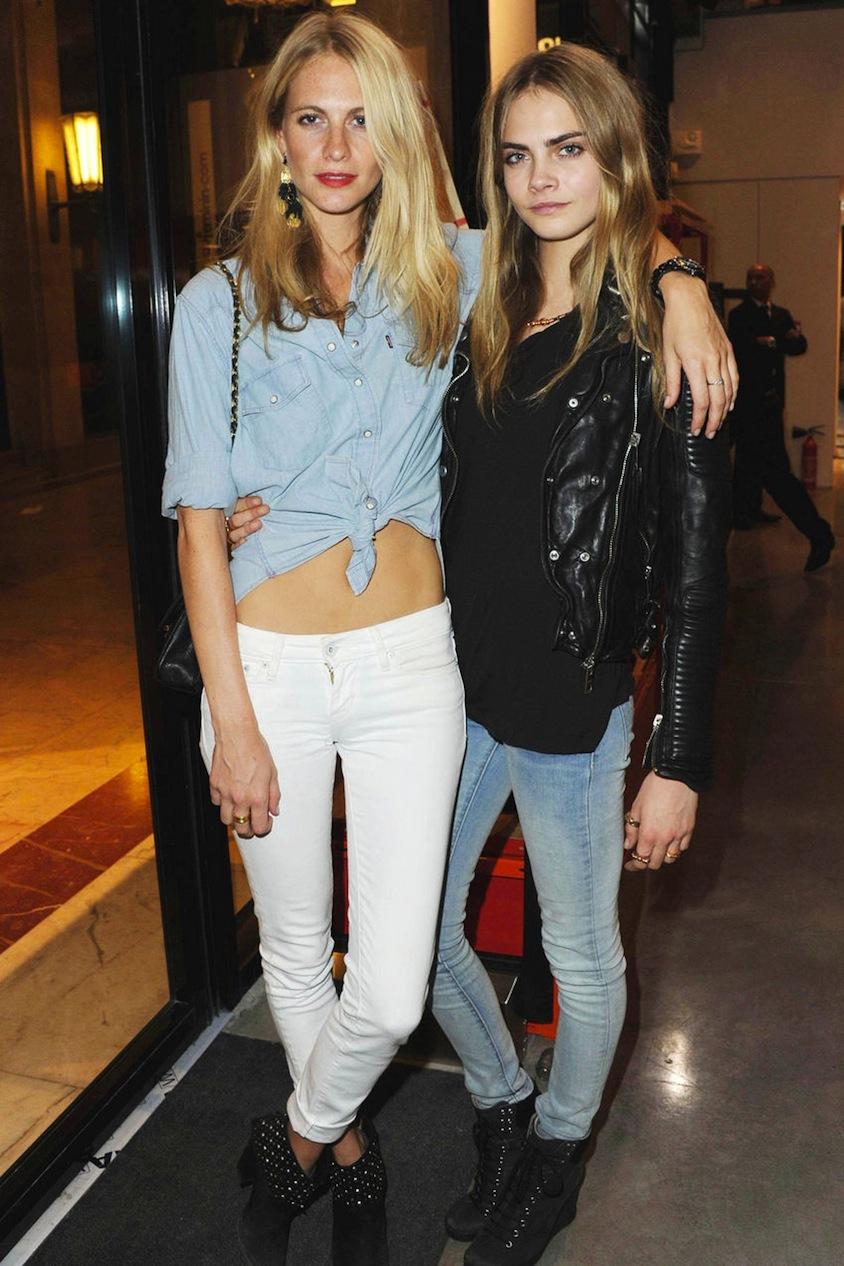 Poppy and Cara.
Poppy estudio en el colegio Bedales, entonces quería ser escritora o profesora. Tras finalizar sus estudios tenia claro que quería viajar alrededor del mundo y para ello necesitaba dinero, así que busco trabajo como modelo. Y así, sin mas, comenzó con su destino; empezando una carrera como modelo sin darse cuenta. Una carrera, con éxito posando como modelo para Anya Hindmarch, Mango Otoño-invierno 2010-2011, Jigsaw y Laura Ashley. /

Poppy studied at
Bedales School, then she wanted to be a writer or a teacher. After finishing her studied she wanted to travel around the world, and she needed money for that, so she look for job as a model. And that way, she started with her destiny; a carrier as a model without notice it. A successful career she started working for
Anya Hindmarch, Mango F/W 2010-2011, Jigsaw y Laura Ashley.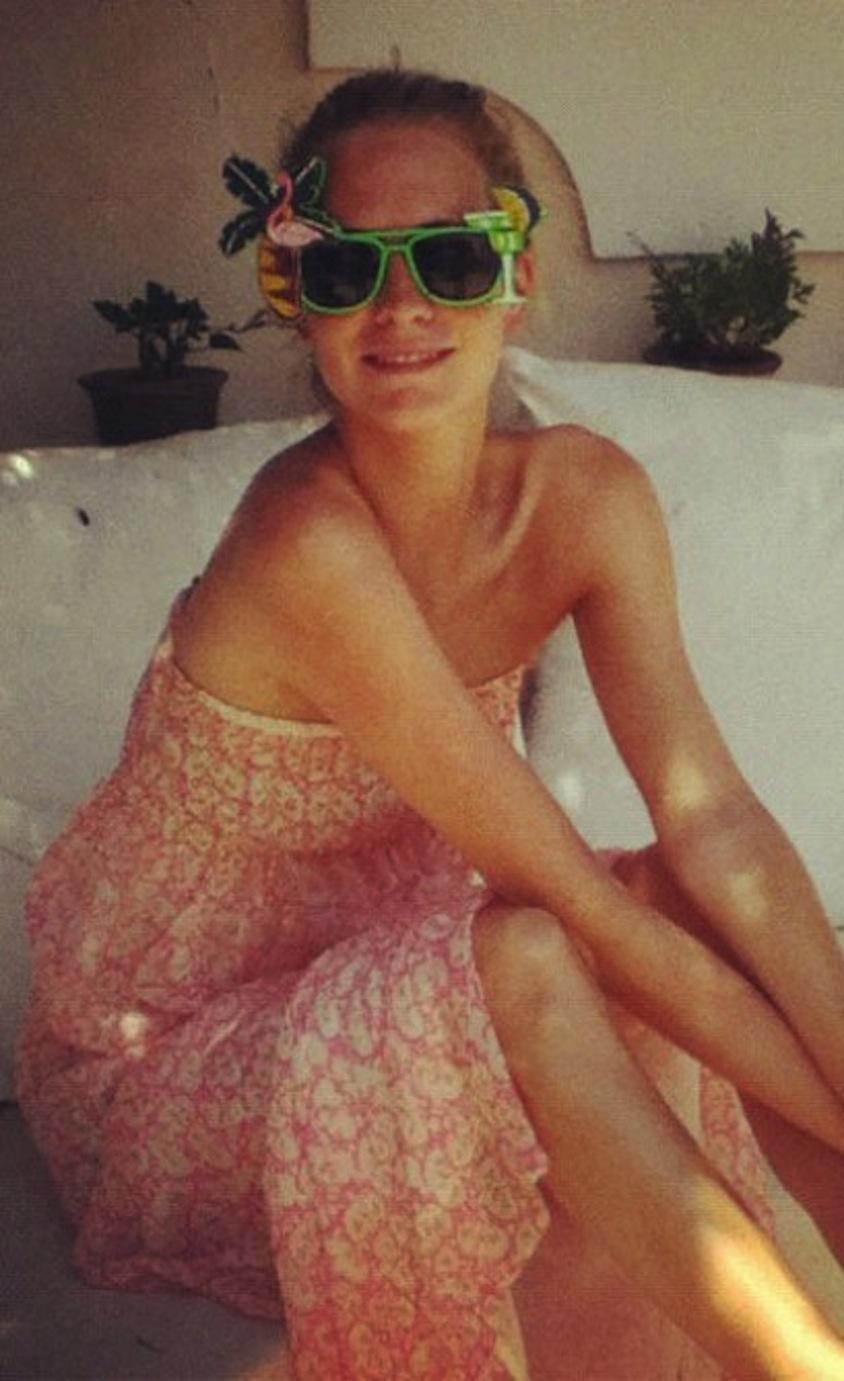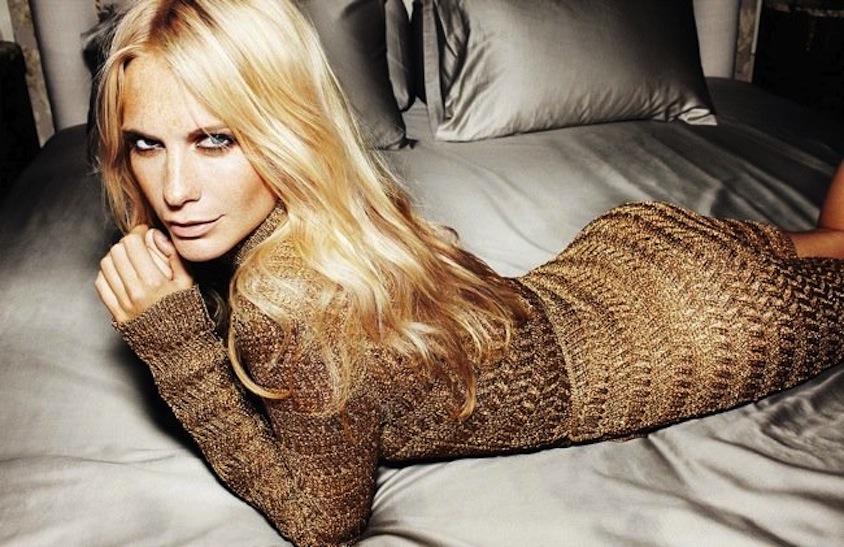 Mango F/W 2010-2011
En Octubre de 2012 se prometió a su novio James Cook, con el que llevaba saliendo 5 años. /
In October 2012 she engaged to her boyfriend James Cook, they were daring each other for 5 years.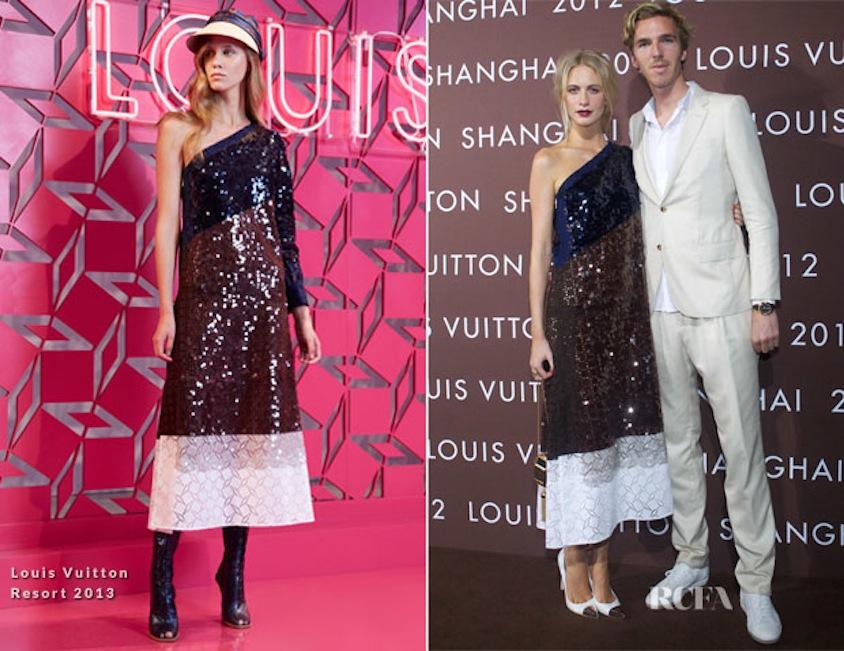 Con James Cook. / With James Cook.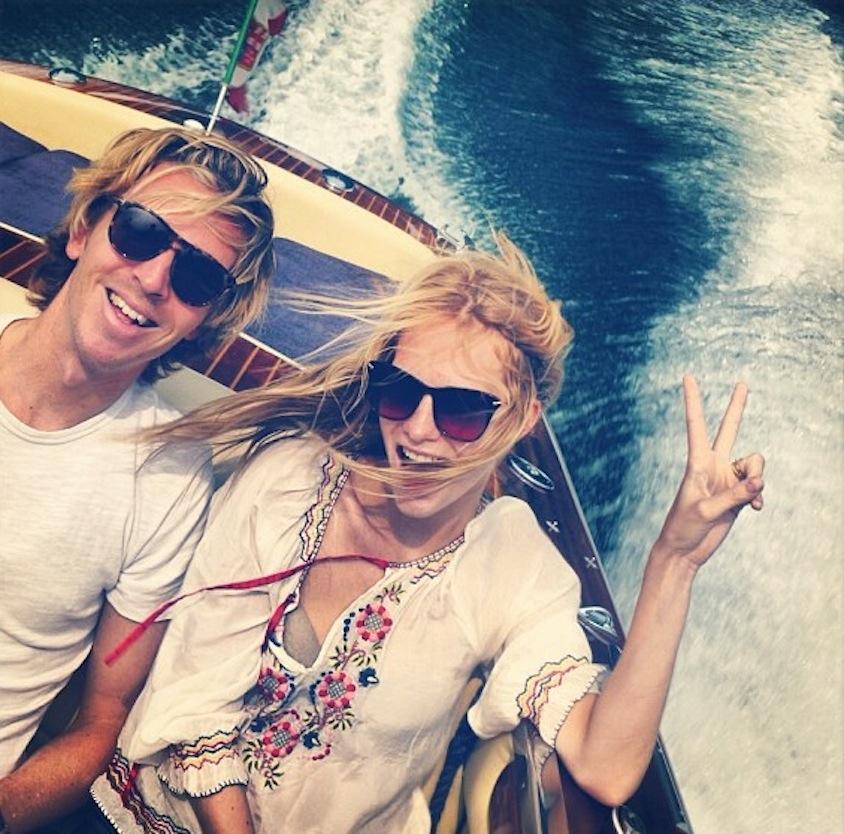 Poppy vive entre Nueva York y Londres, y es amiga de Olivia Palermo, Leigh Lezark, Alexa Chung, y Sienna Miller, de la que fue compañera de piso durante un tiempo en Nueva York. Es embajadora de Chanel y del British Fashion Council. / Poppy lives between New York and London, and is friend of Olivia Palermo, Leigh Lezark, Alexa Chung and Sienna Miller, Sienna and Poppy were flatmates in NY. She is Chanel Ambassador and of the British Fashion Council.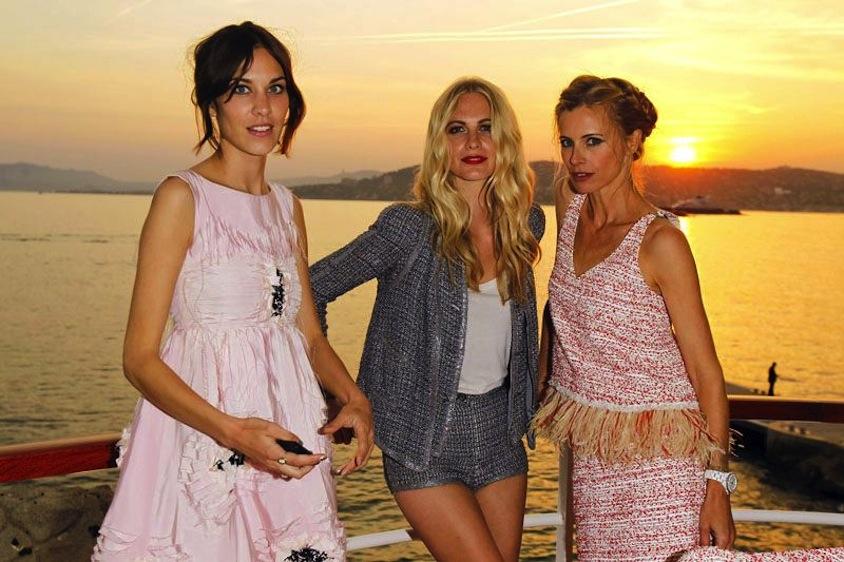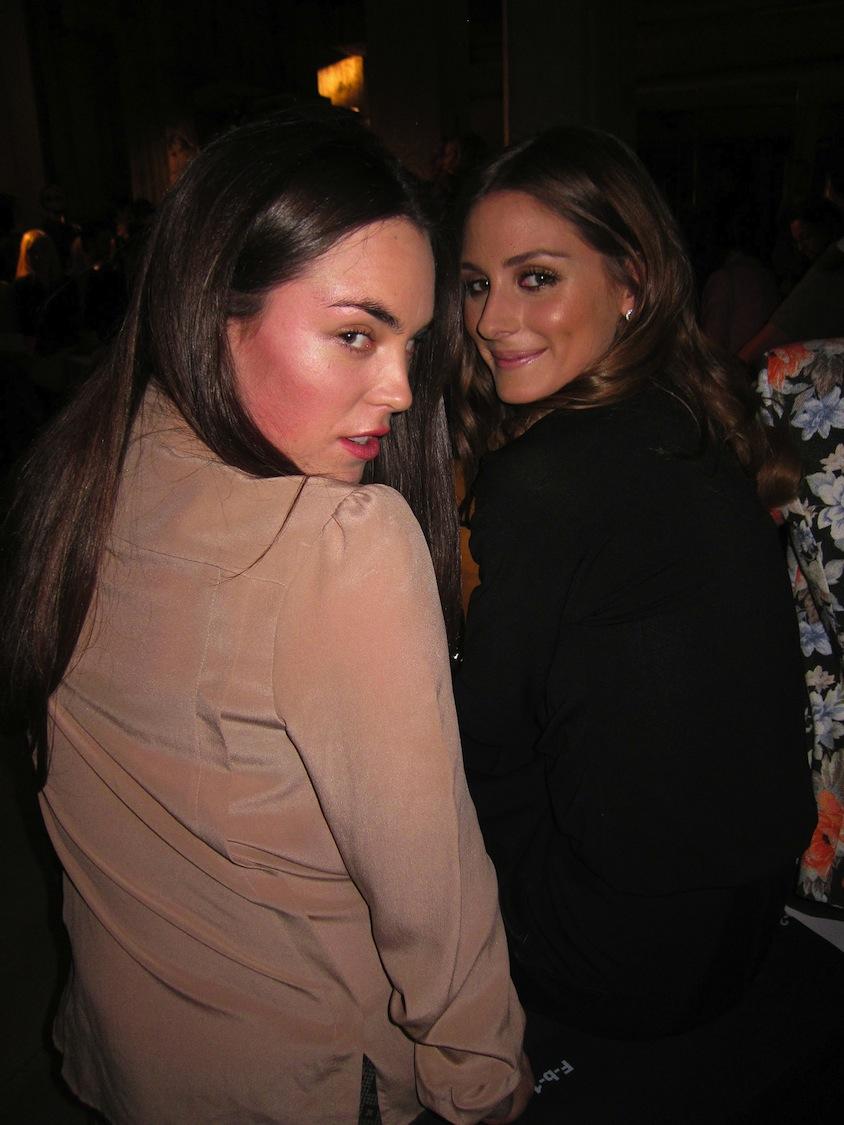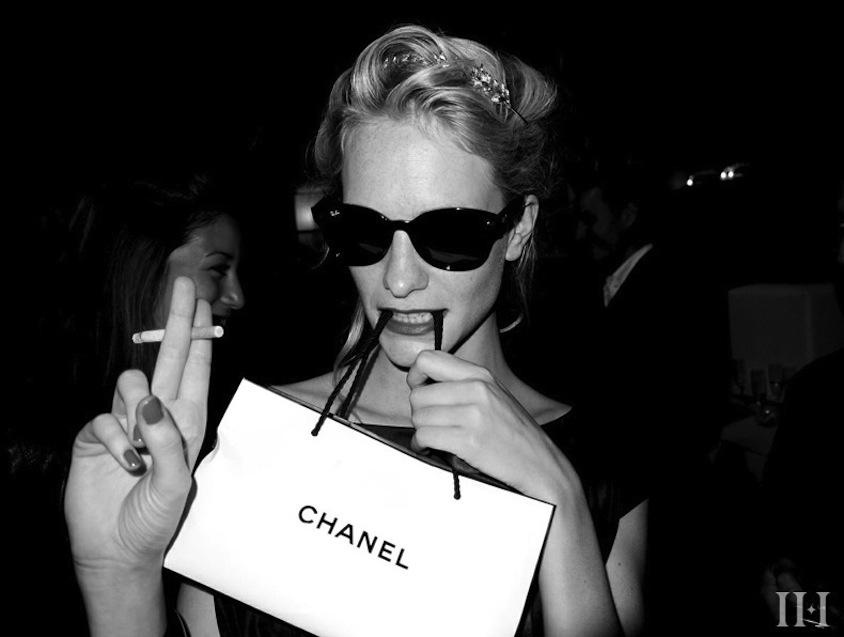 Ultima mente ha sido imagen de Thomas Sabo, Louis Vuitton, Massimo Dutti, Vero Moda, portada de Glamour Alemania de Junio 2013, y a aparecido en numerosas editoriales de moda. /

Lately she has been the image of Thomas Sabo, Louis Vuitton, Massimo Dutti, Vero Moda, and has been on the cover of Glamour  Germany June 2013 and others, and has appeared in few fashion editorials.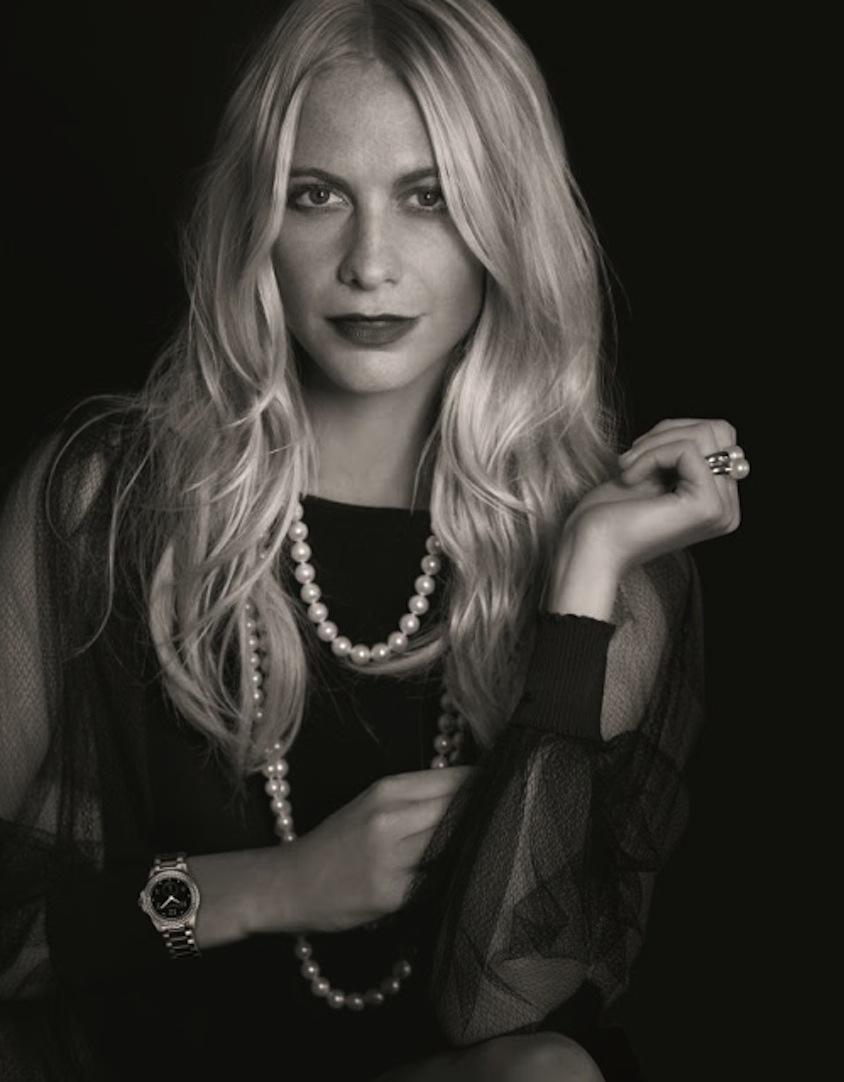 Thomas Sabo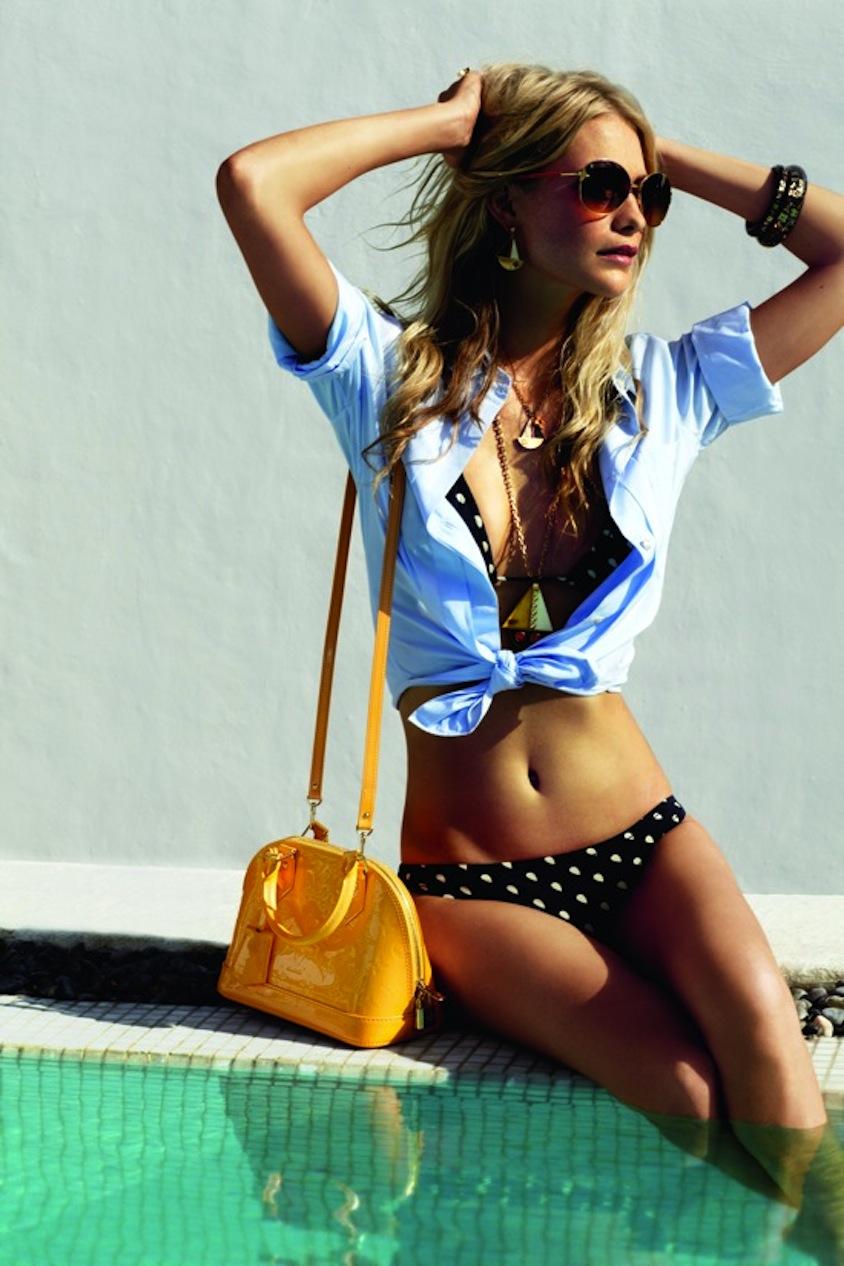 Louis Vuitton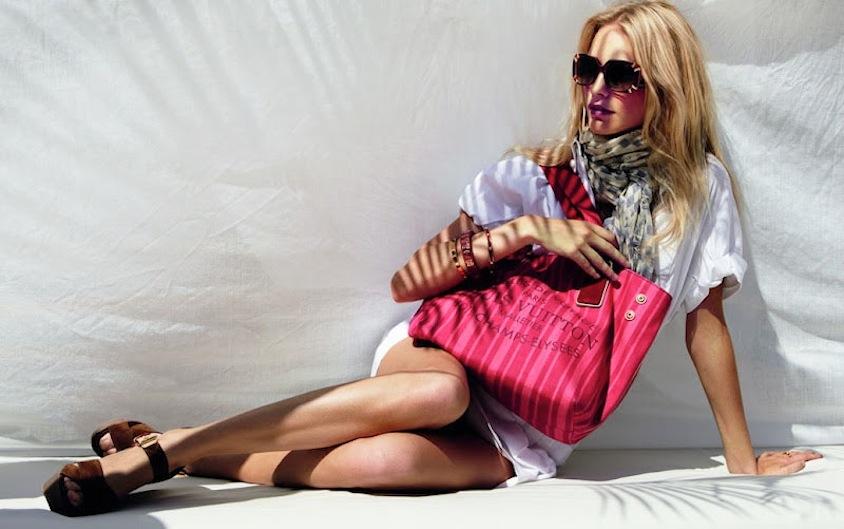 Louis Vuitton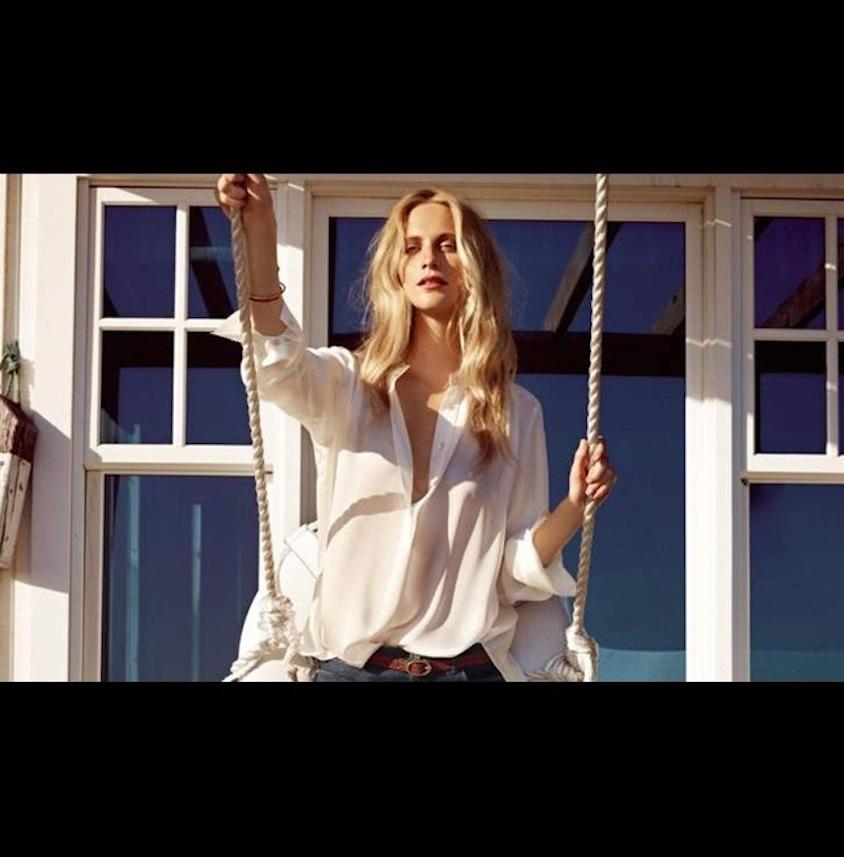 Massimo Dutti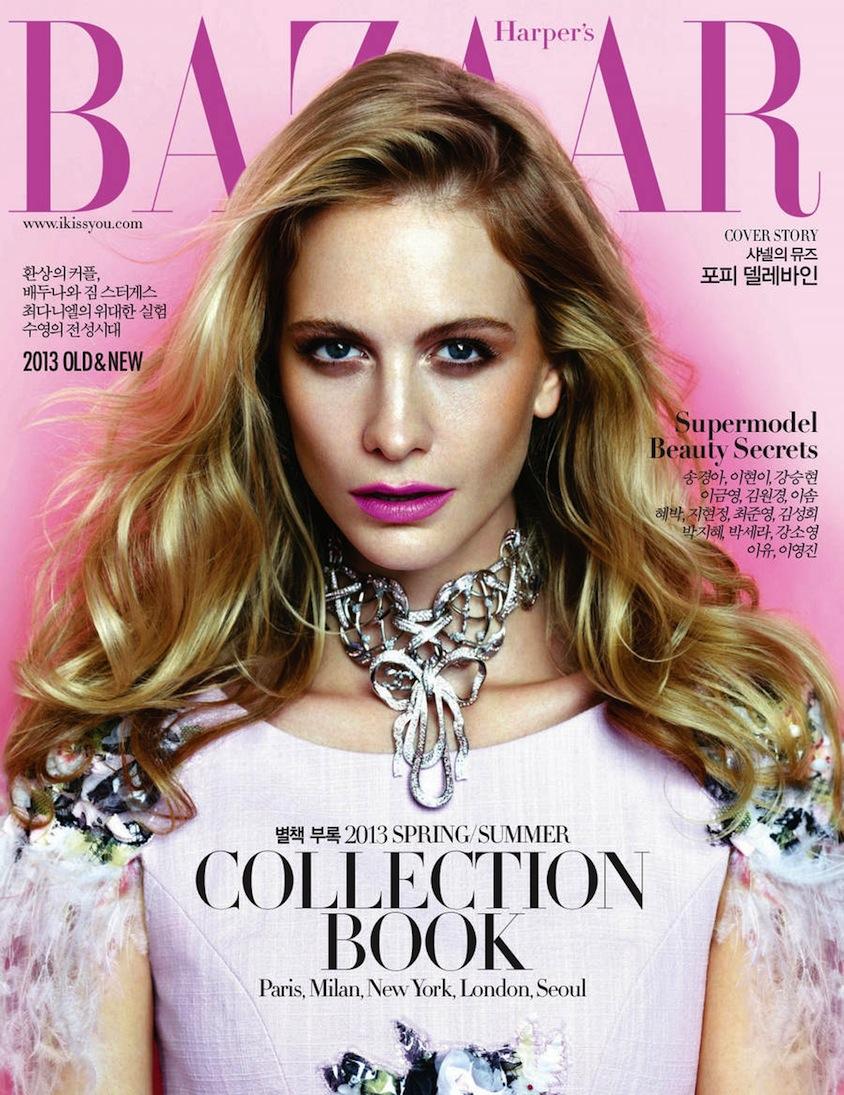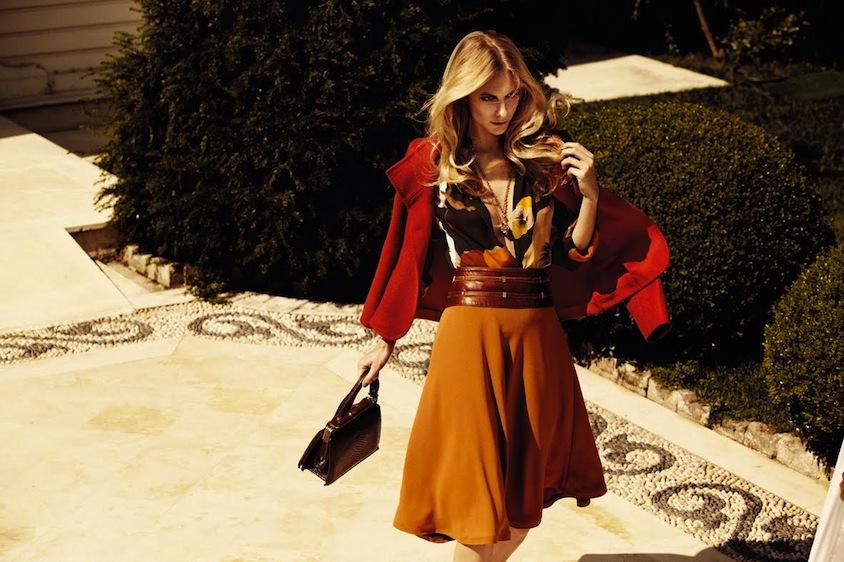 Curiosidades. / Curiosity staff about her. 
Es una persona muy cambiante, temporal (como ella misma dice). Le encanta la moda, la fotografía, la interpretación, el diseño, es muy apasionada de todo lo que le gusta, lo que denota claramente la gran energía que tiene. /
Is a very changeable person, temporal (as she say). She love fashion, photography, acting or design, she is a passion person,
which
clearly shows
the great
energy she has.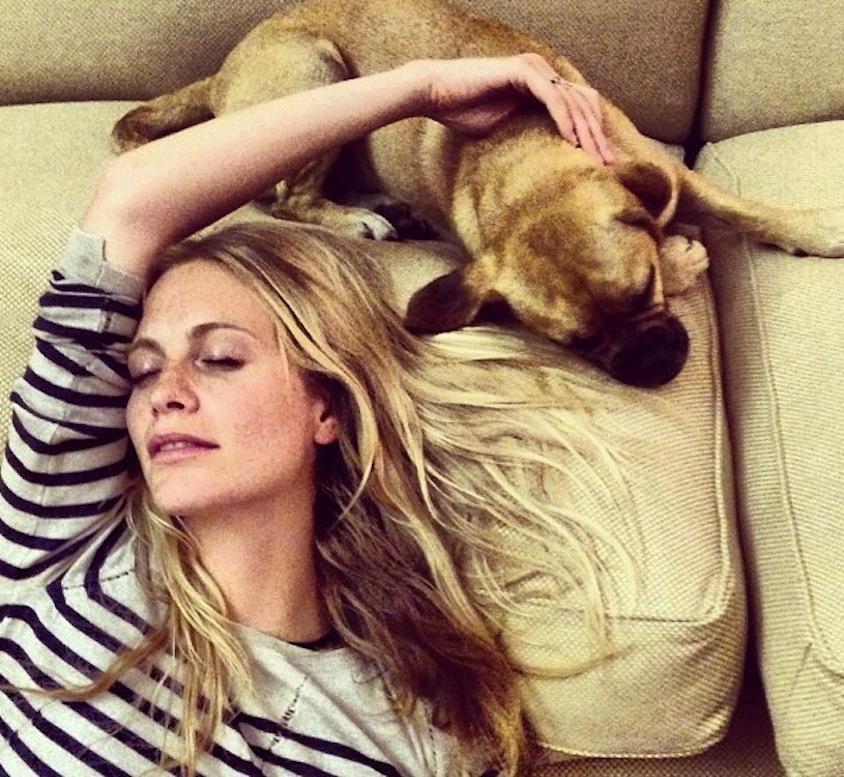 Su pasión es dormir, y salir con los amigos. Adora la comida y salir a restaurantes. Le gusta estar ocupada. /
Her passion is sleeping, and hanging out with friends. She loves food and going out to restaurants. She likes to keep her life packet.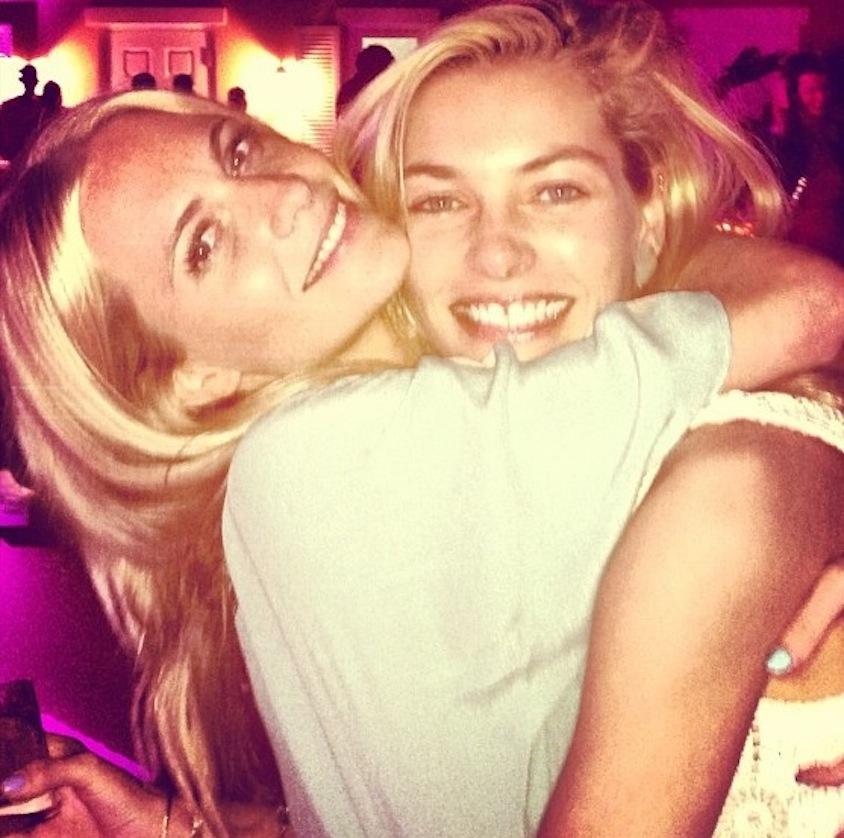 Hasta los 18 no sintió pasión por la moda, solía ir con vaqueros y no dar ninguna importancia, hasta que comenzó a trabajar como modelo, entonces todo cambio. /

Until she was 18 years ols she didn;t had passion for fashion, sh euse to wear jeans and didn't care about her look, but when she started to work as a model everything changed.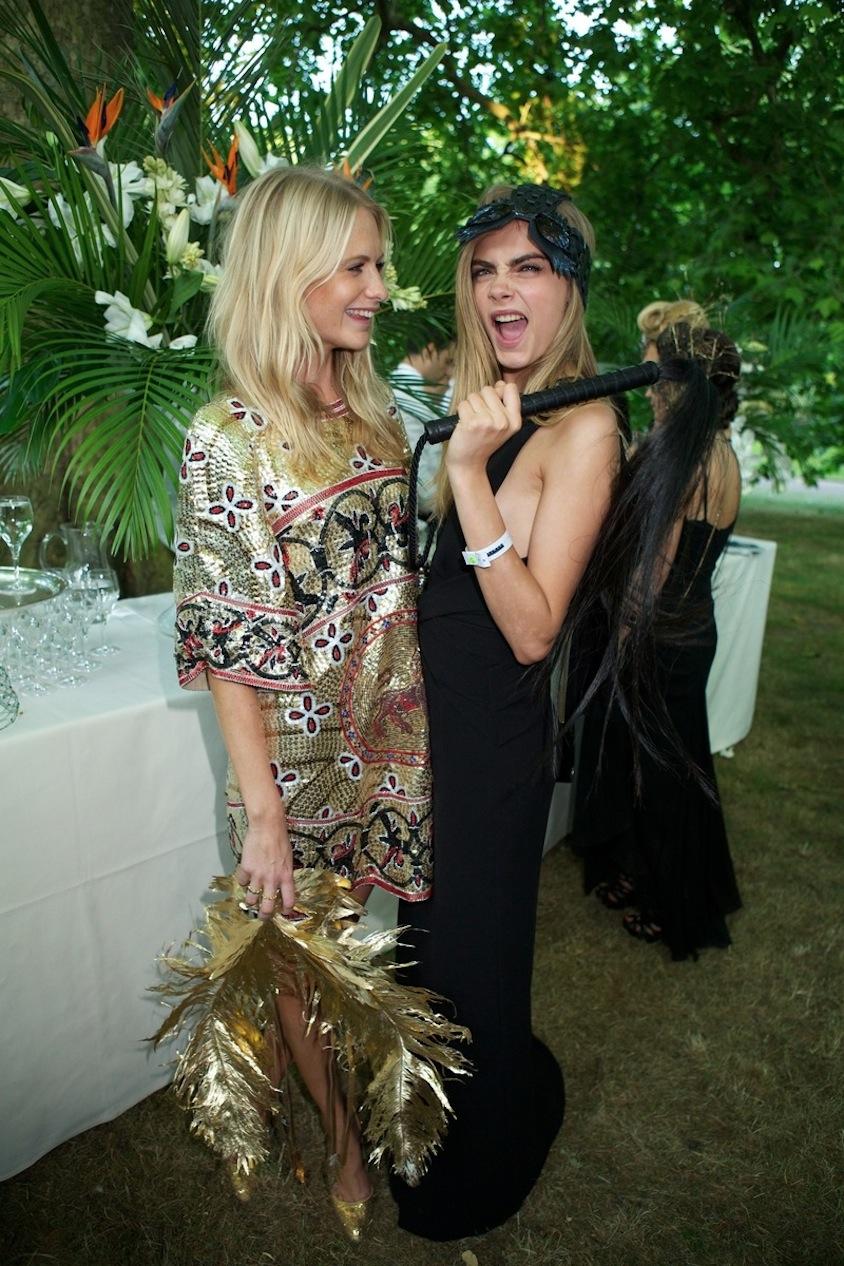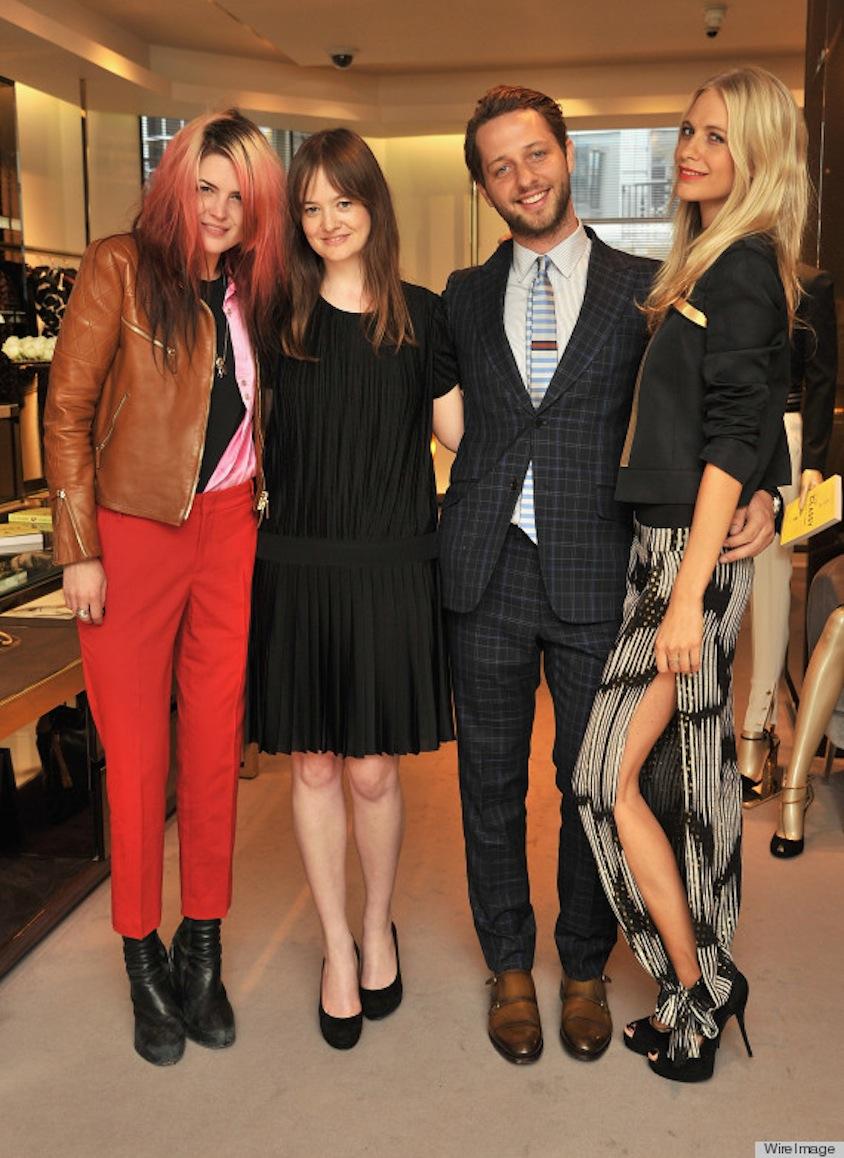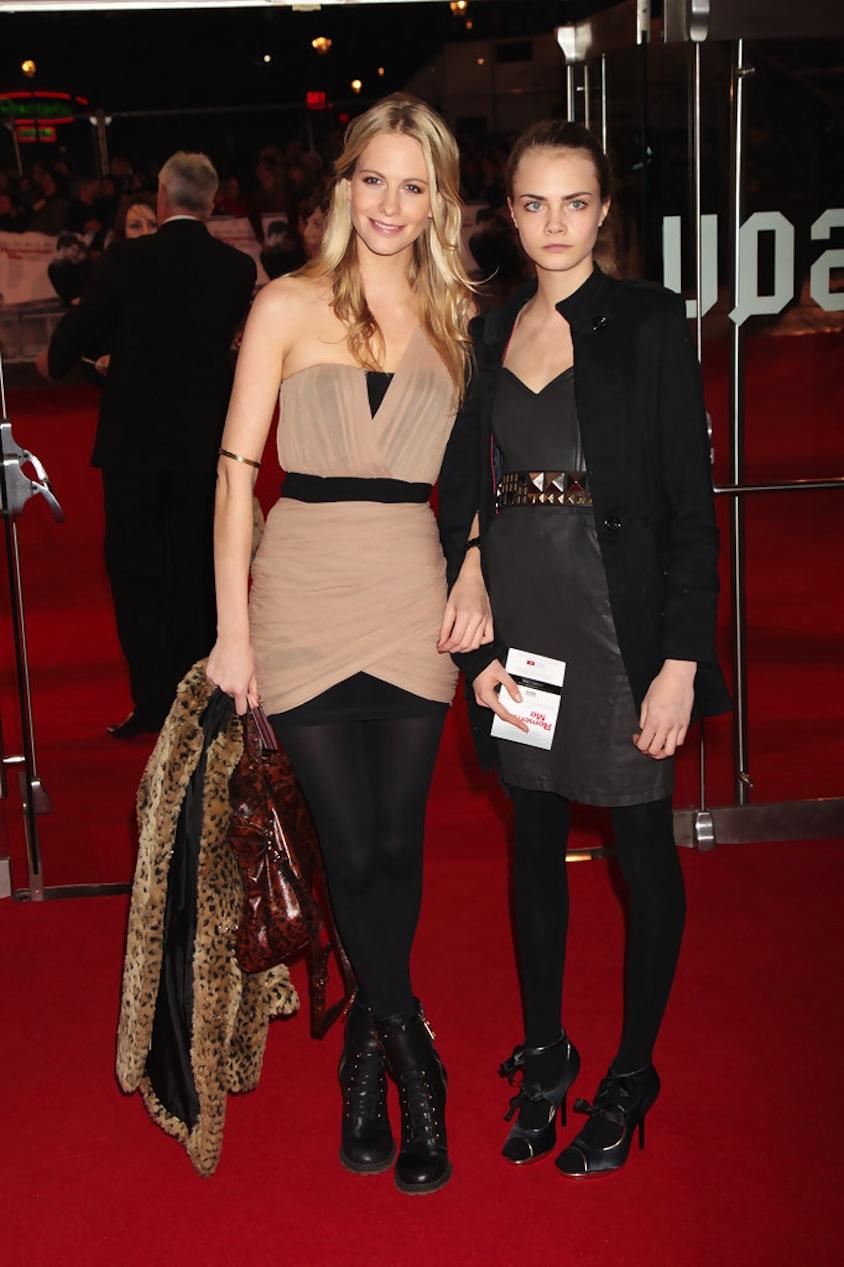 El estilo de Poppy. / Poppy's style. 
Su estilo es
casual
chic, femenino y trendy, aunque ella lo define como temporamental, desorganizado y electrico. Le justa jugar con la moda, para lo que tiene mucha personalidad; un día podemos verla con un estilismo minimalista y otro con un look recargado, en un momento nos la encontramos con un look clásico y en en otro con un look muy arriesgado. Como ella misma dice "soy temporamental" y eso se ve claramente en su estilo. /
Her style is casual chic, femenine and trendy, although she define it as  temperamental, disorganized and eclectic. She loves playing with fashion, she got a lot of personality for that; one day we can see her with a minimalistic look and other with a very ornate look, one time we can find her with a classic style and other with a very risky one. As she said "I am temperamental" and that reflects very clear on her style.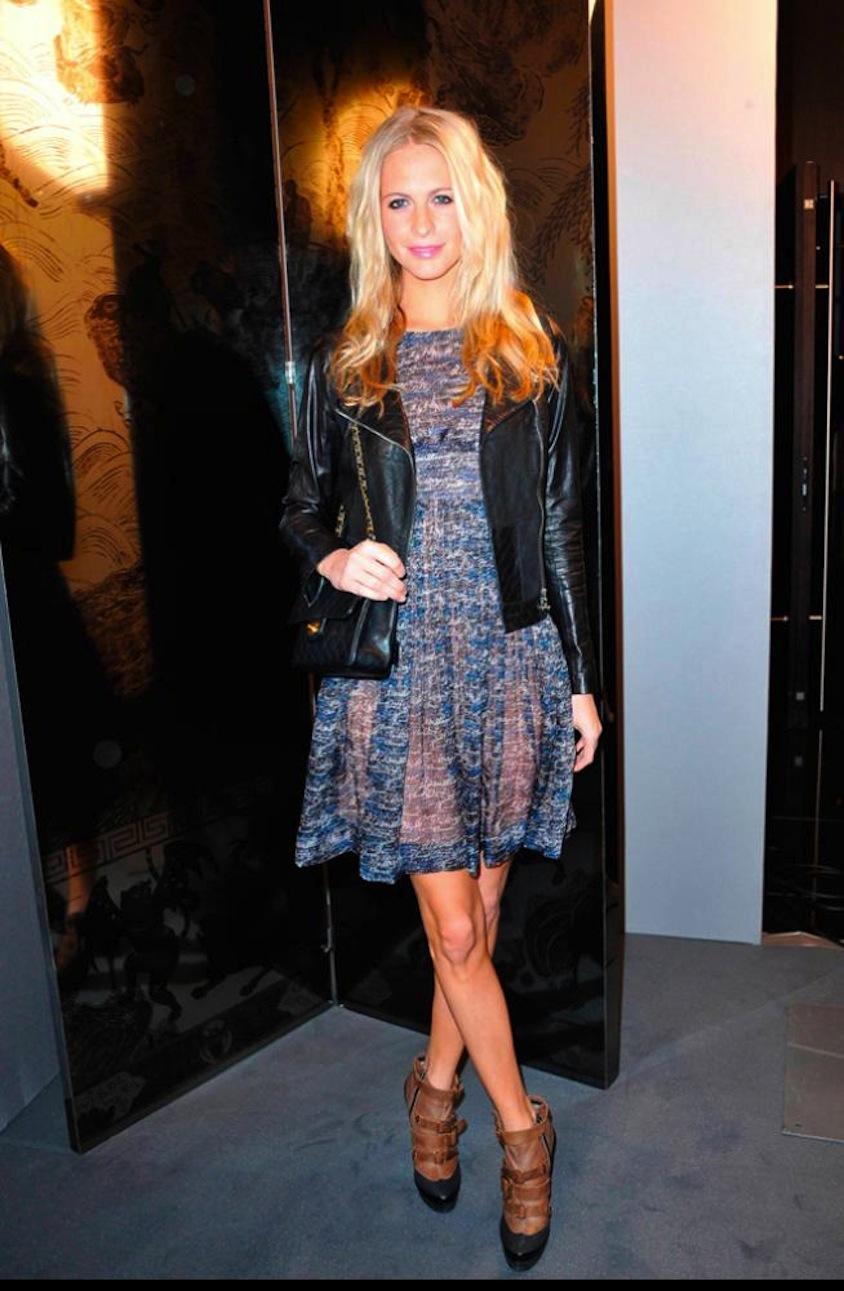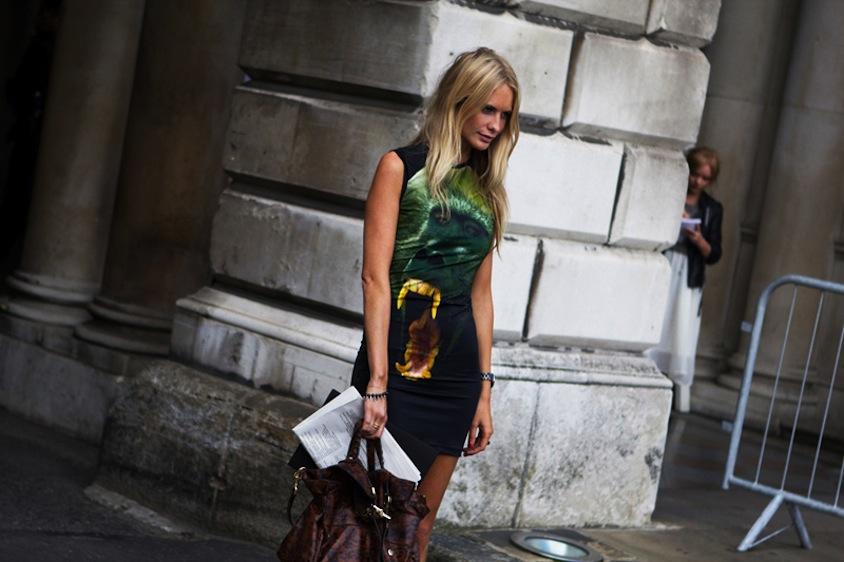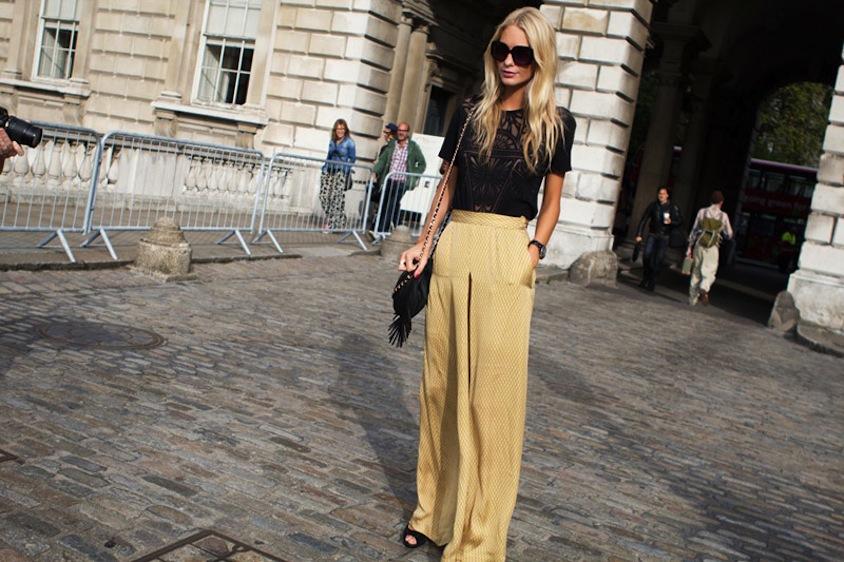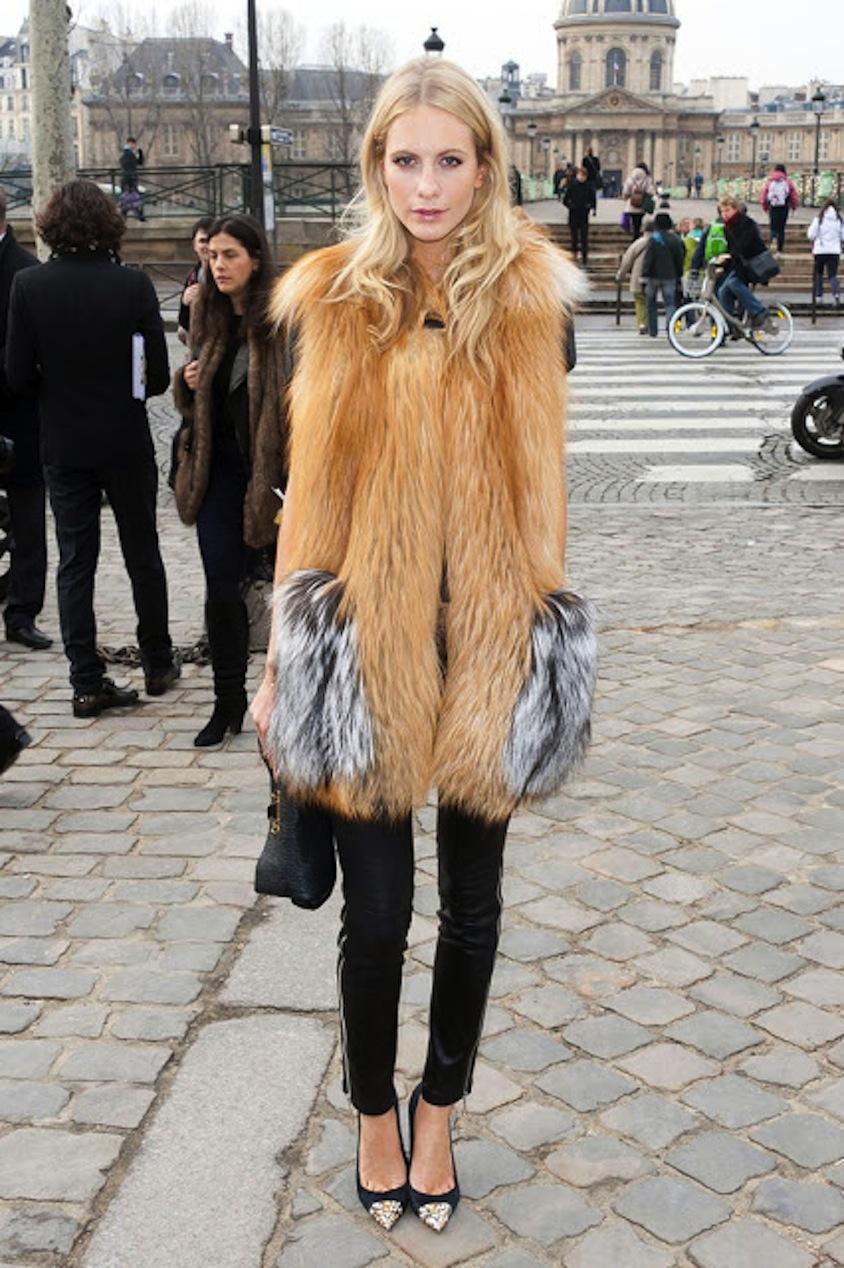 Sus iconos de estilo son  Marlene Dietrich, porque es una clasica, y Lady Amanda Harlech, por la forma en que lleva la Alta Costura, hace que sea sencilla. /
Her style icons are  Marlene Dietrich she is a old days classic and Lady Amanda Harlech, by the way she makes couture looks so easy to wear.
Le encanta mezclar distintos estampados, colores y tejidos, y usar el mismo look para el día que para la noche, eso si, jugando con esos estilismos. / 
She loves to mix prints, colores and fabrics, and use the same look for the day and the evening, the idea; play with the looks.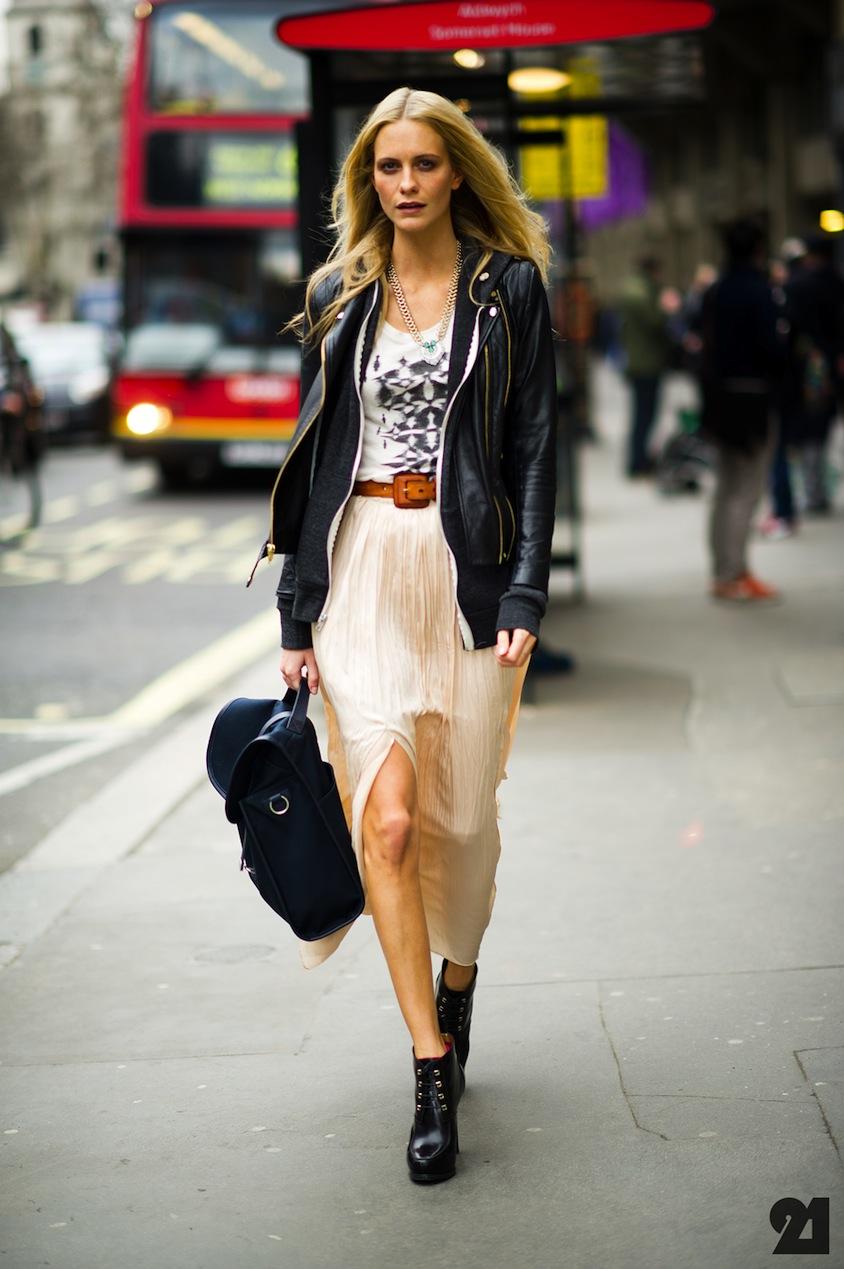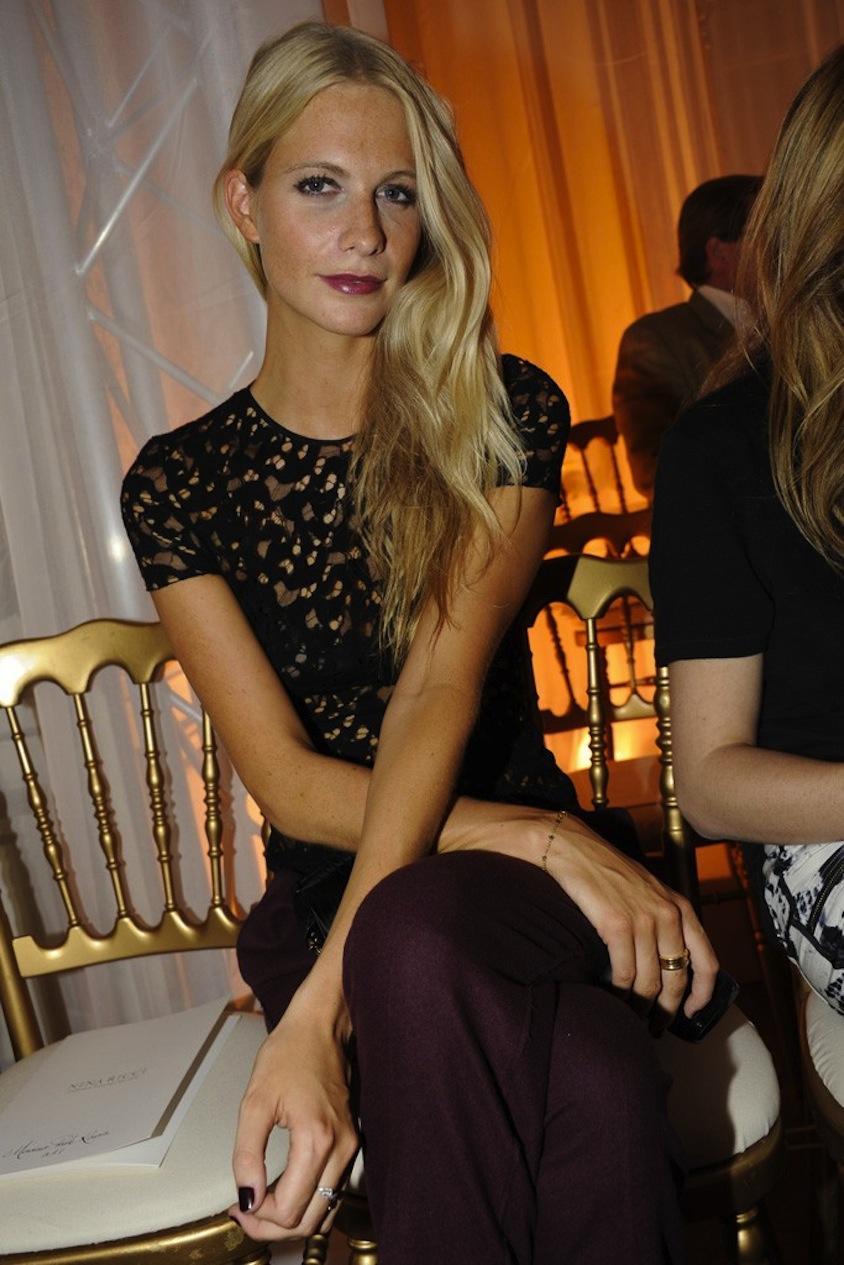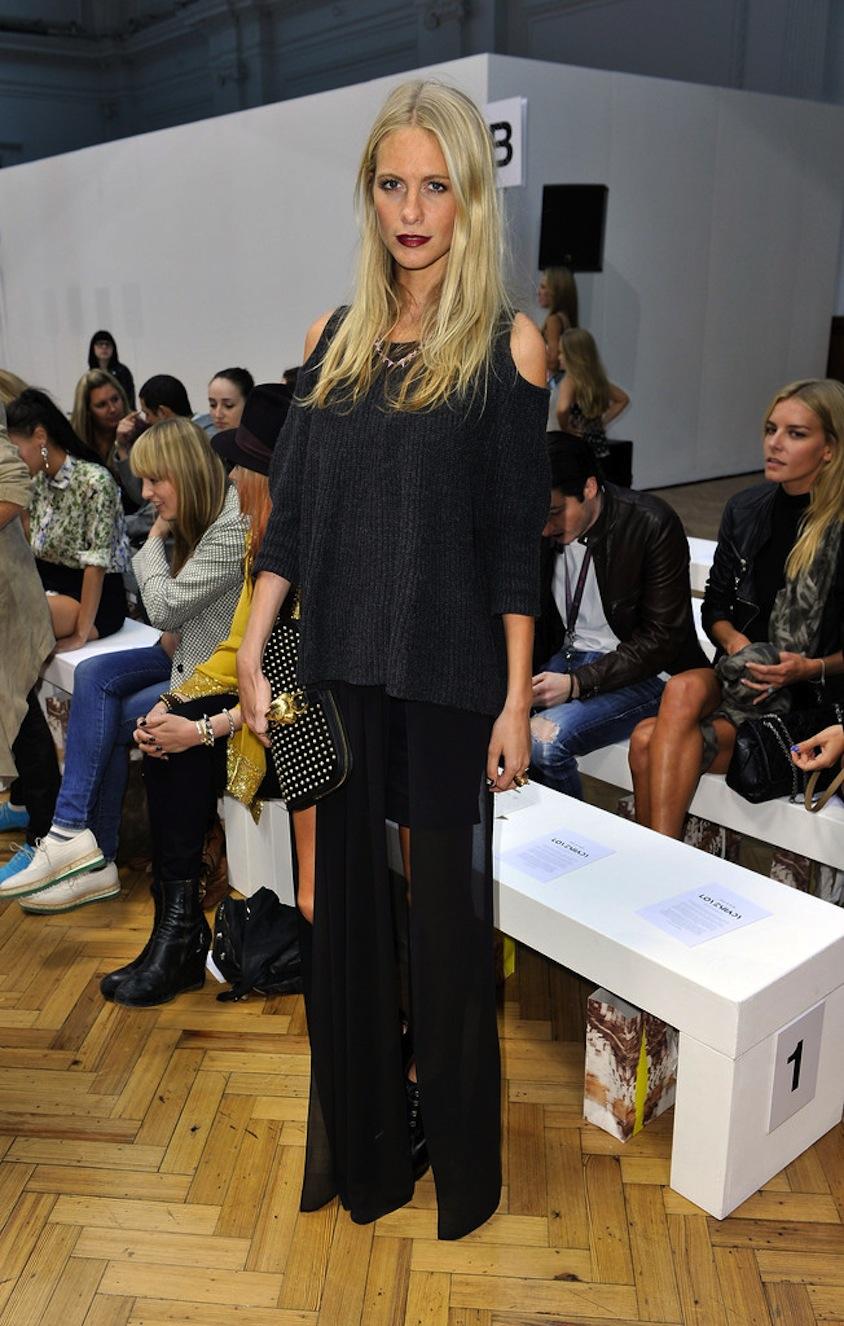 Como ella misma declara: "No me gusta salir fuera de mi zona de confort. Nunca llevo nada que no sienta que es natural. Me levanto por las mañanas y se que ponerme, es un sexto sentido". /
As she has said: "I never go out of my comfort zone. I never do anything that doesn't feel natural to me. I wake up in the morning and I know what to put on, is my six sense".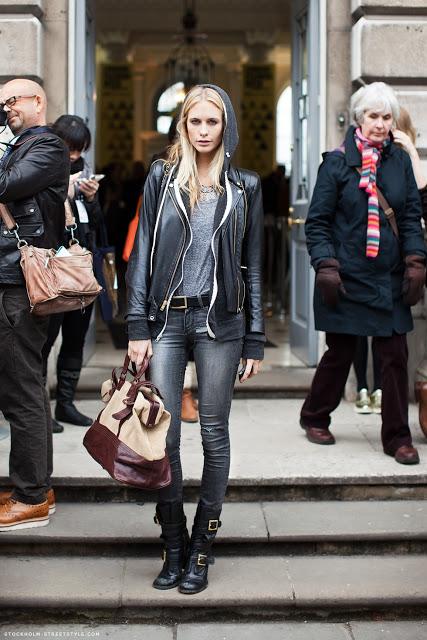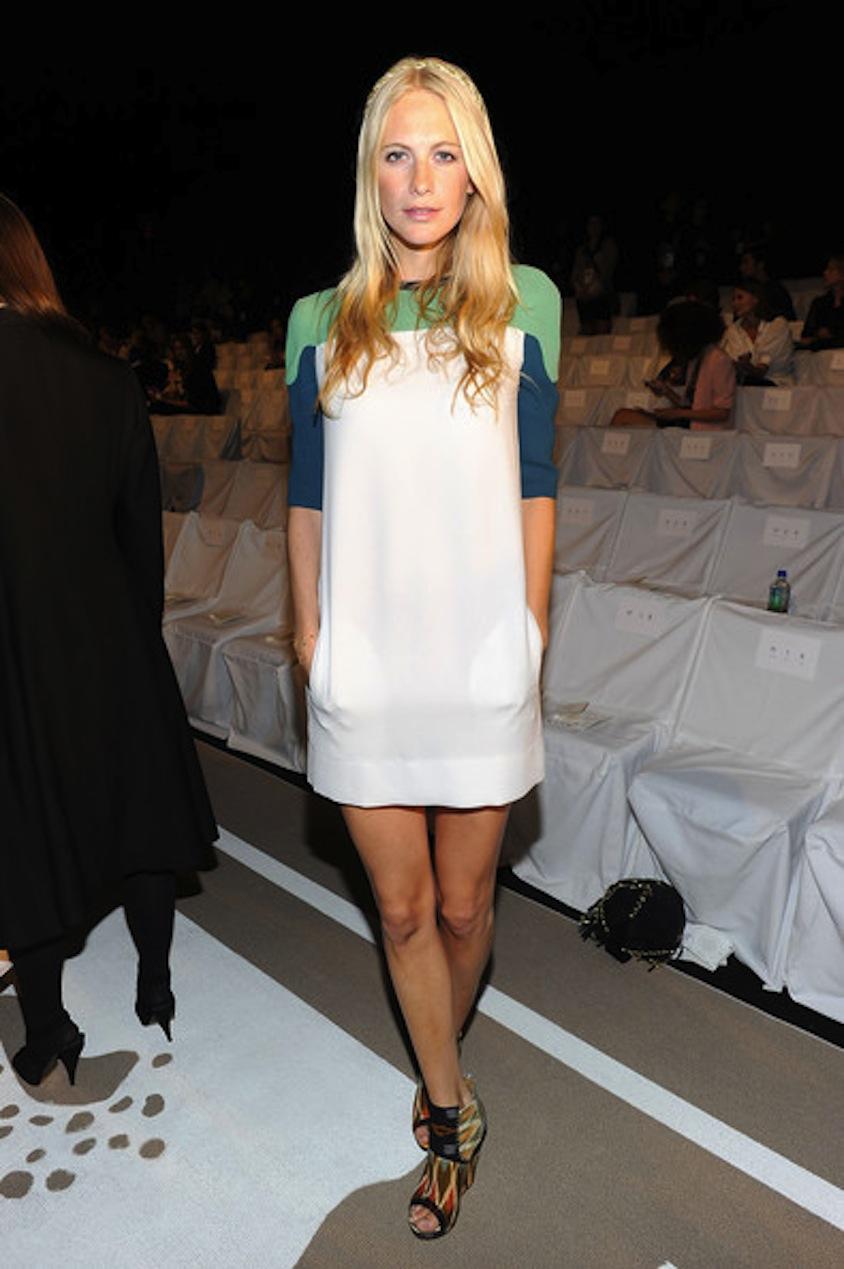 Diane Von Fustenberg
Poppy piensa que: "Creo que la moda no es ostentar ni mostrar demasiado, sino percibir tu propio estilo y mostrarlo personalmente".  /
Poppy thinks about fashion: ""I think that fashion is not flaunt or show too much, but to perceive your own style and personality whispering it".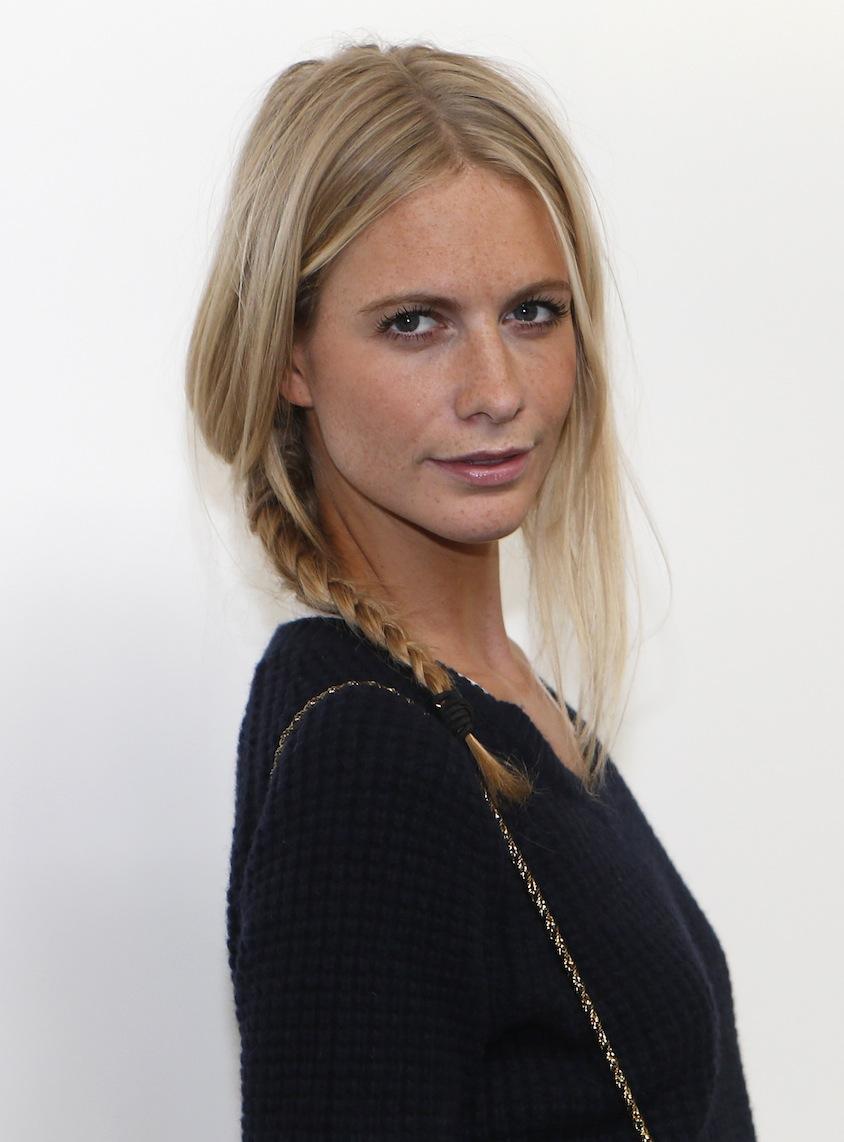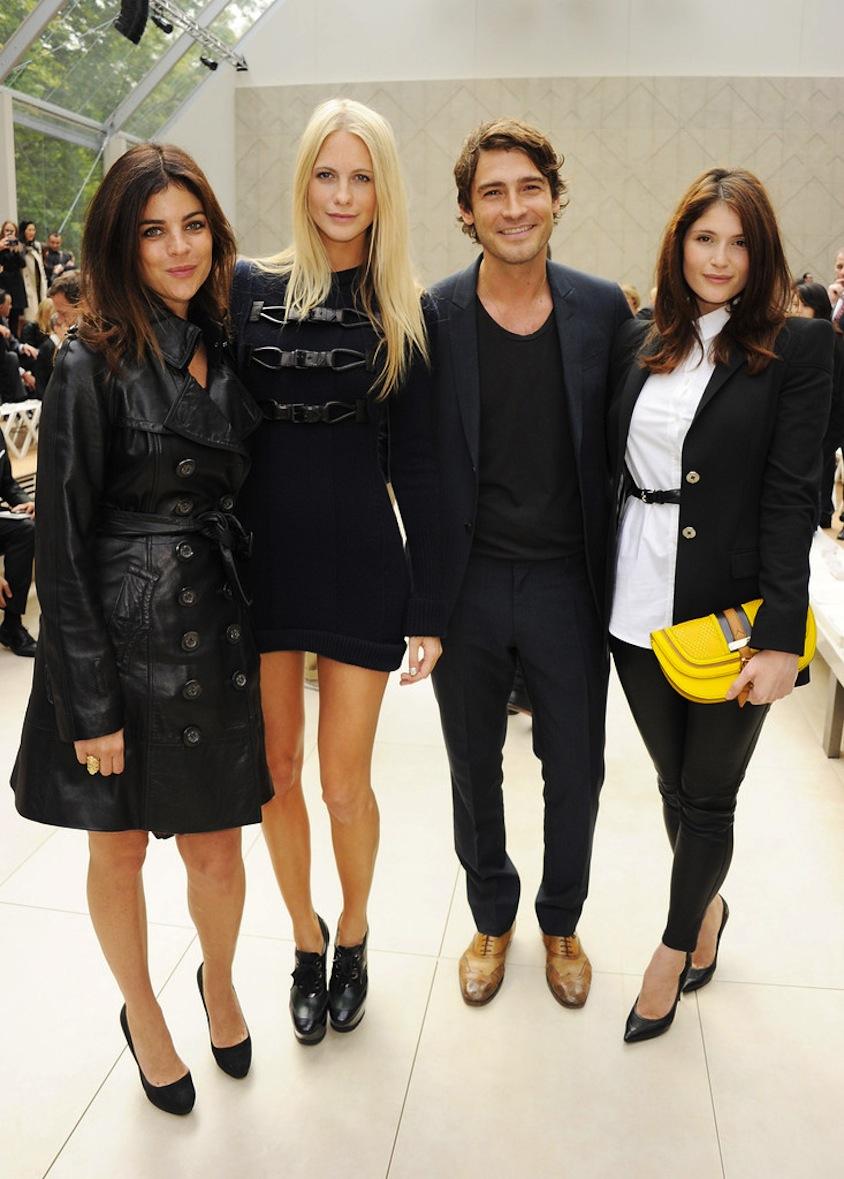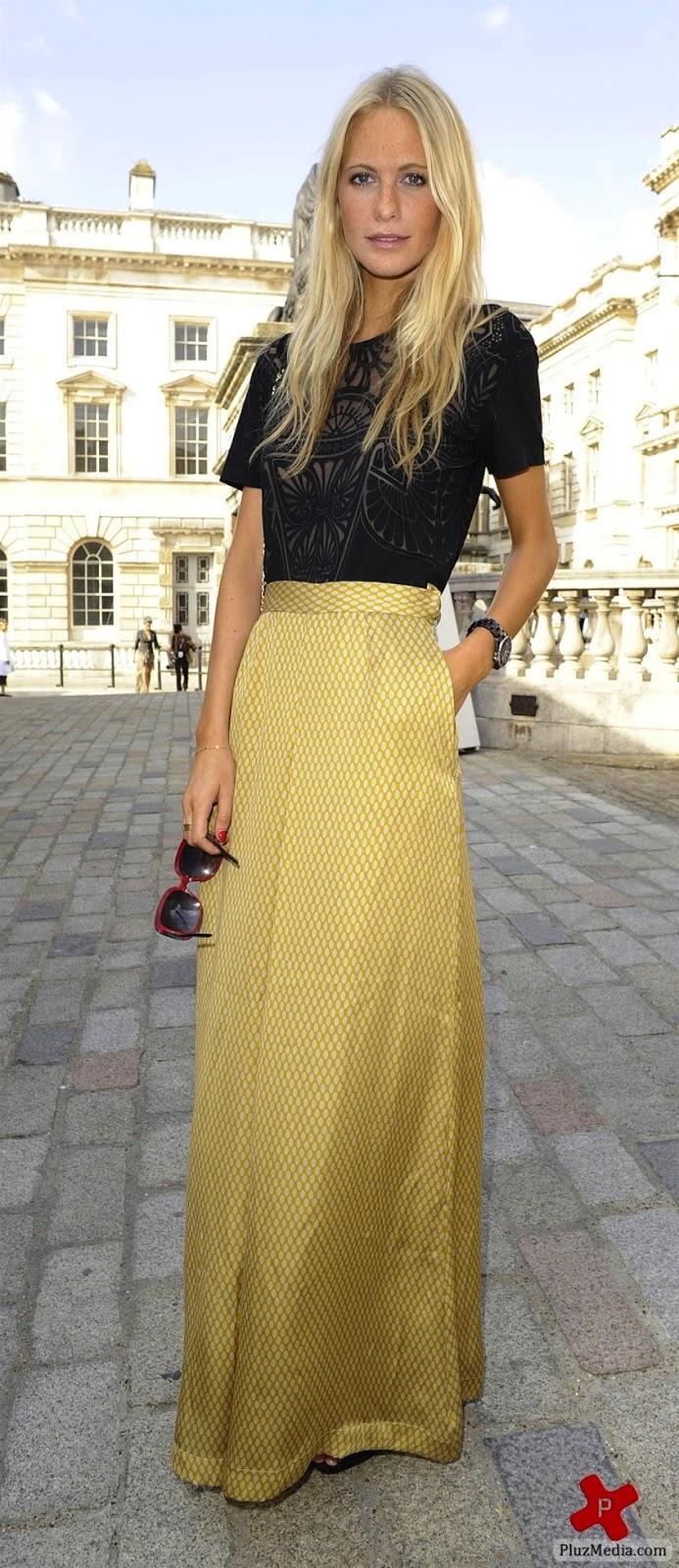 Sus looks mas comunes son vaqueros ajustados, un blazer y botas./
Her more common looks are tight jeans, a blazer and boots.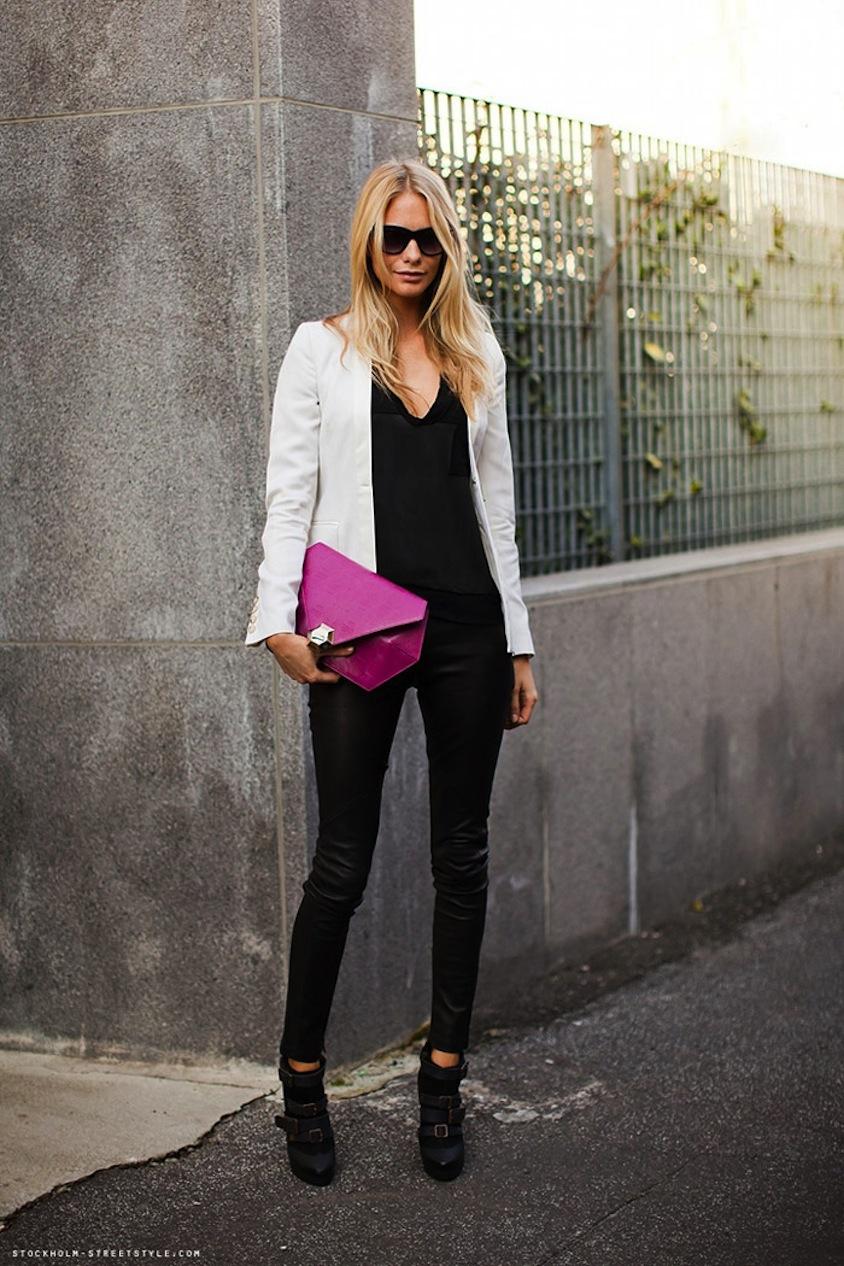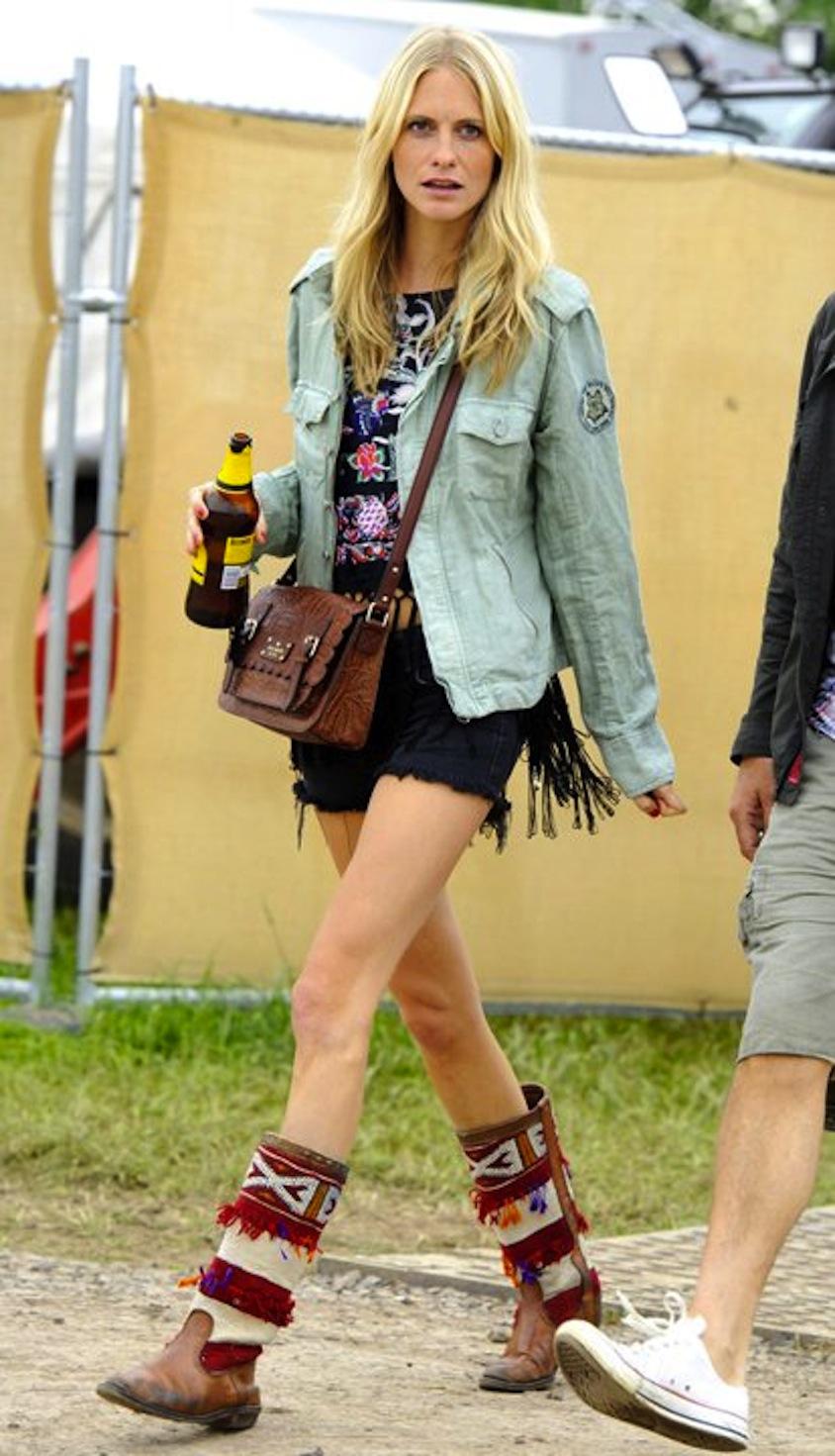 Sus estilismos, incluso cuando acude a algún evento, son urbanos y sencillos, fáciles de copiar. /
Her looks, even when she assist to important events, are urban and simple, easy to copy.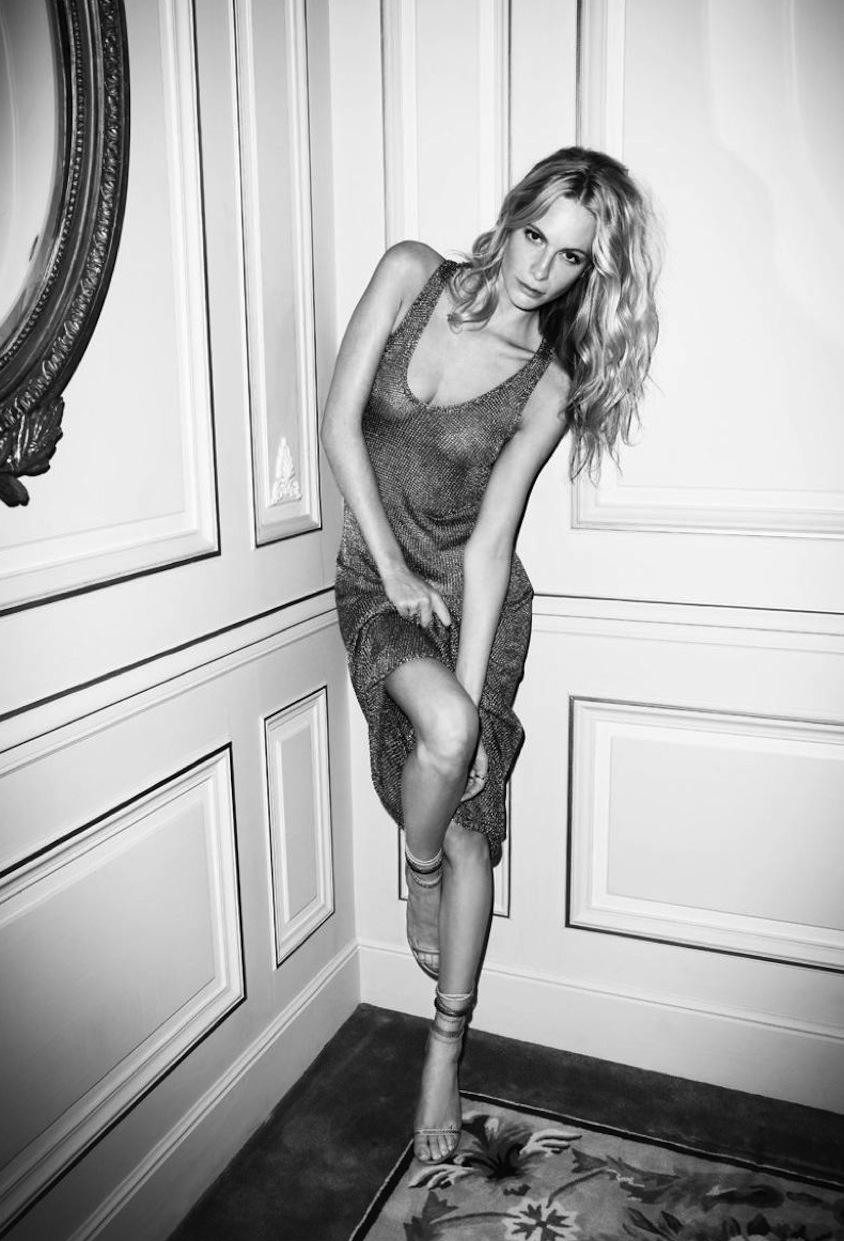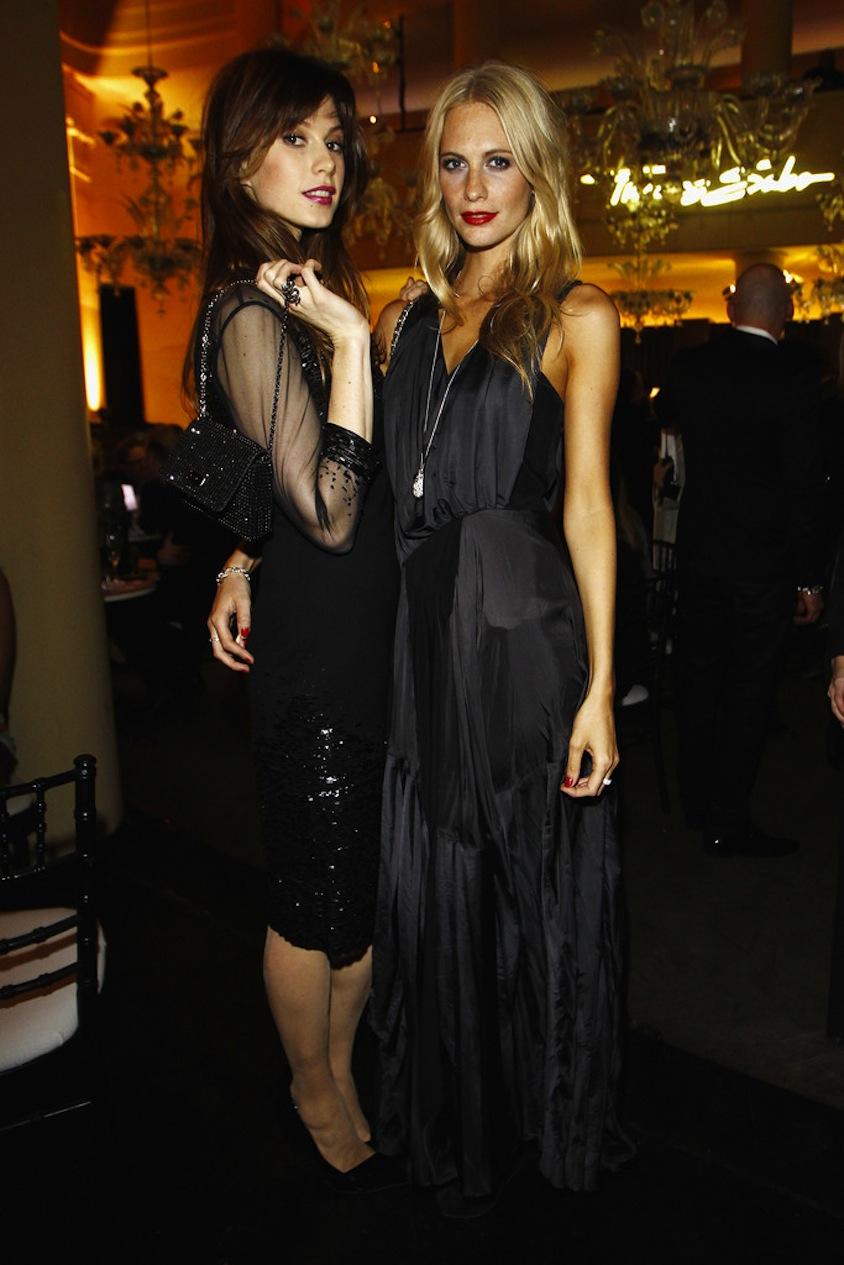 Su fuerte son sus piernas kilométricas y delgadas, a las que saca partido con mini vestidos o faldas y vaqueros pitillo muy ajustados. Esa es Poppy, una chica que sabe de moda,  conoce su cuerpo y tiene mucho gusto para crear sus estilismos. /
Her strengths are her long and skinny legs, she take advantage of them by using mini dresse or skirts and tight cigarrettes jeans. Poppy is a girl that knows about fashion, knows her body and has great taste to create her looks.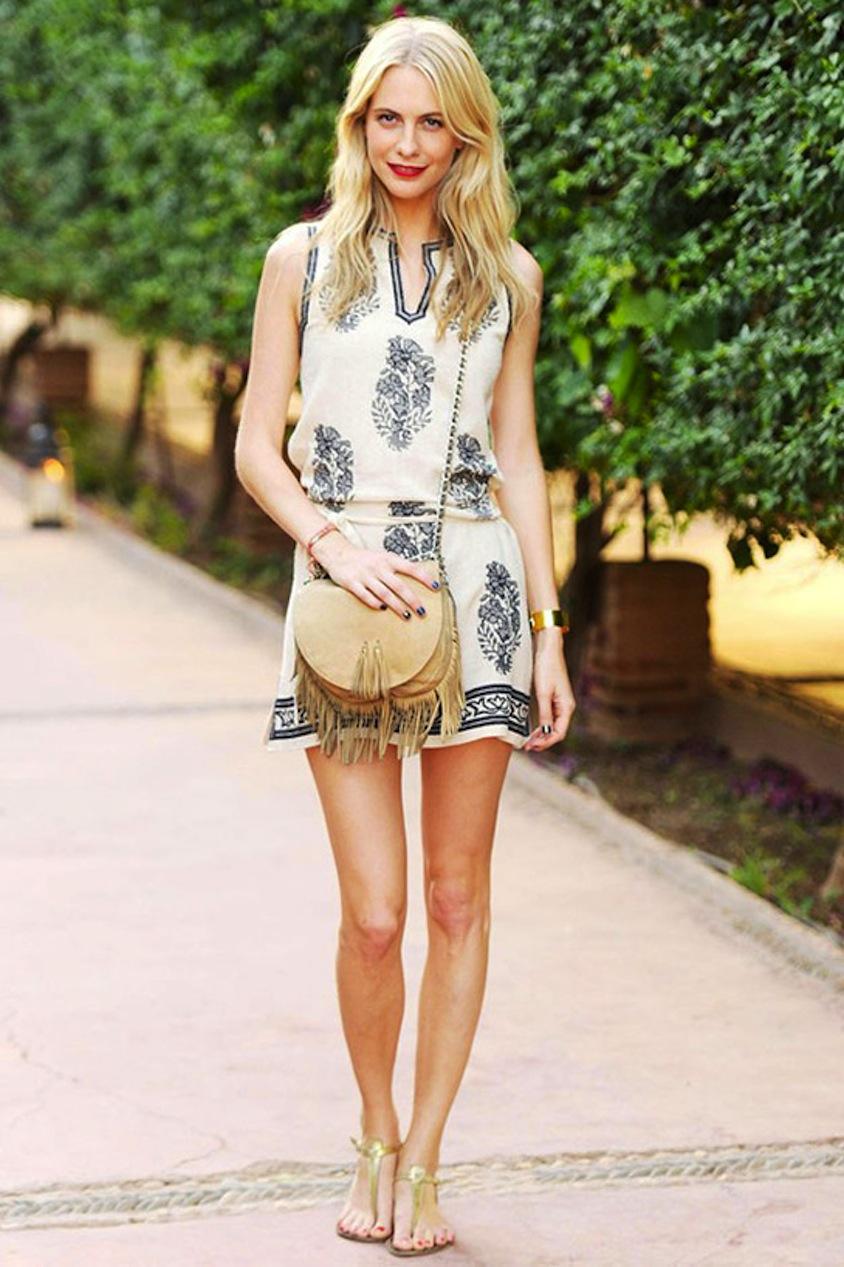 Vestido de Isabel Marant. / Isabel Marant dress.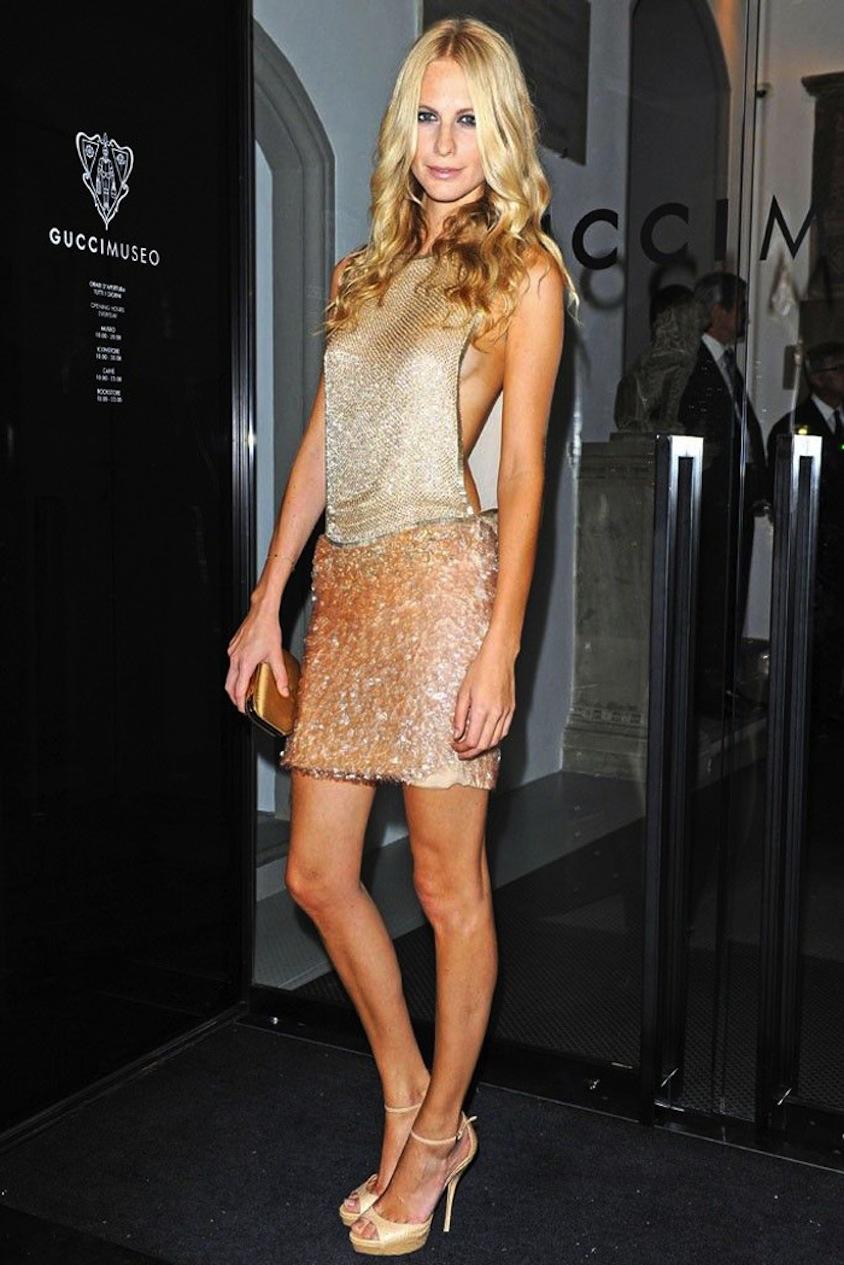 Gucci dress.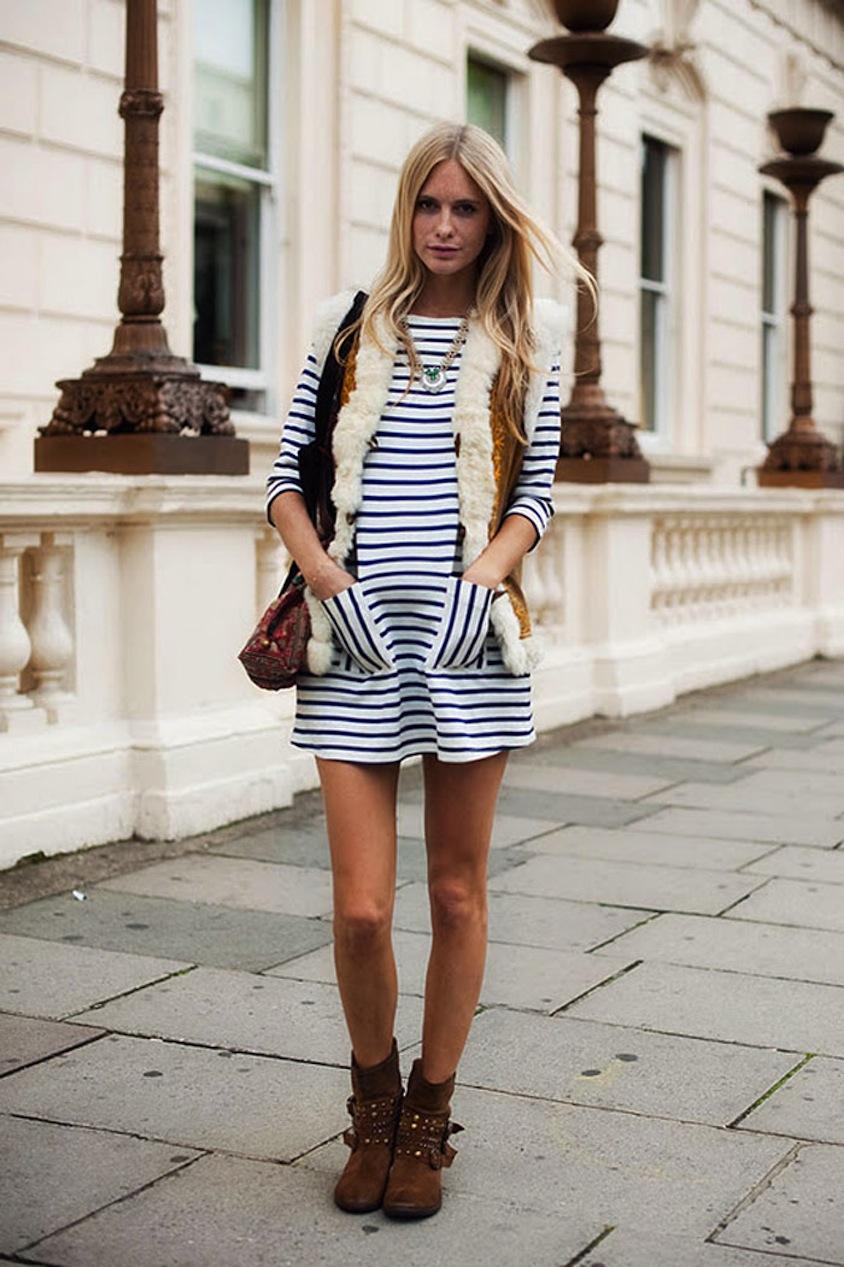 Sus piezas favoritas para esta temporada: los vestiros wrap  y los pantalones de flores de Isbael Marant. /
Her favorite pieces for this season are wrap dresses and Isabel Marant flower pants.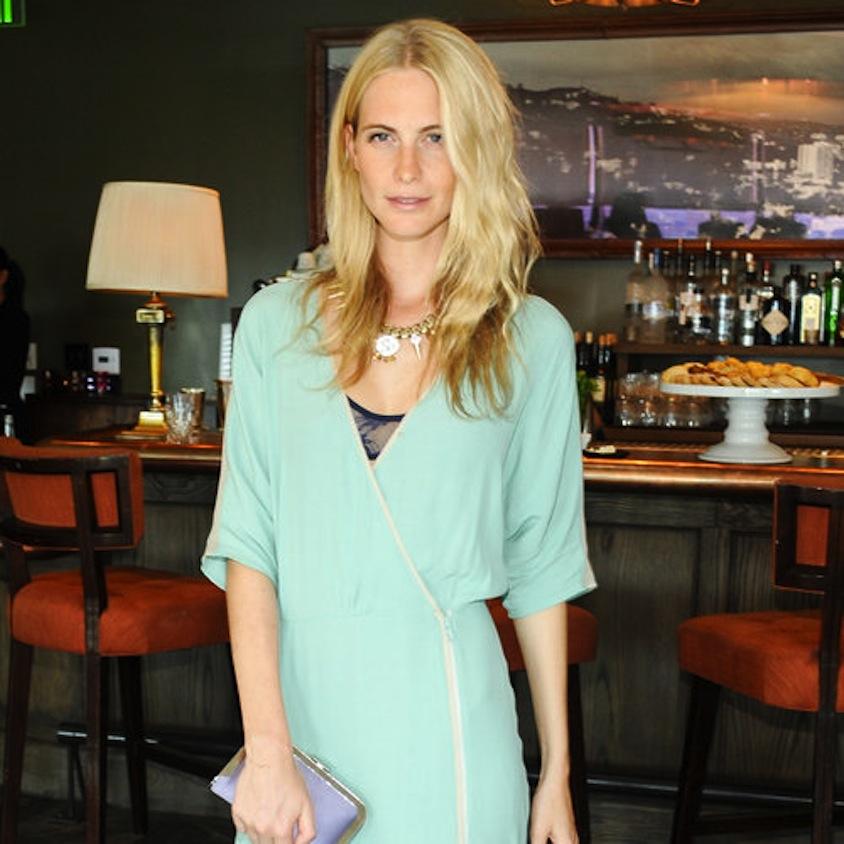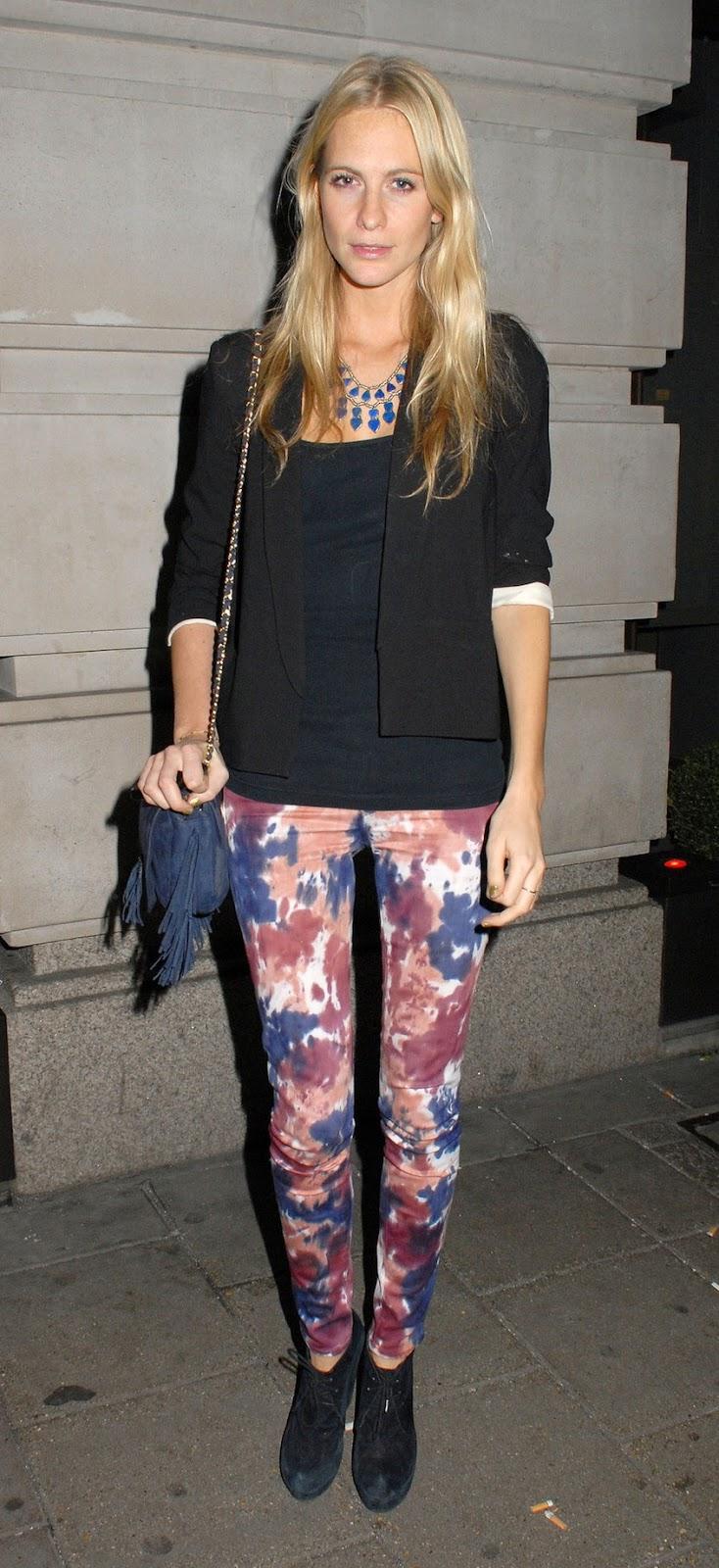 Isabel Marant pants.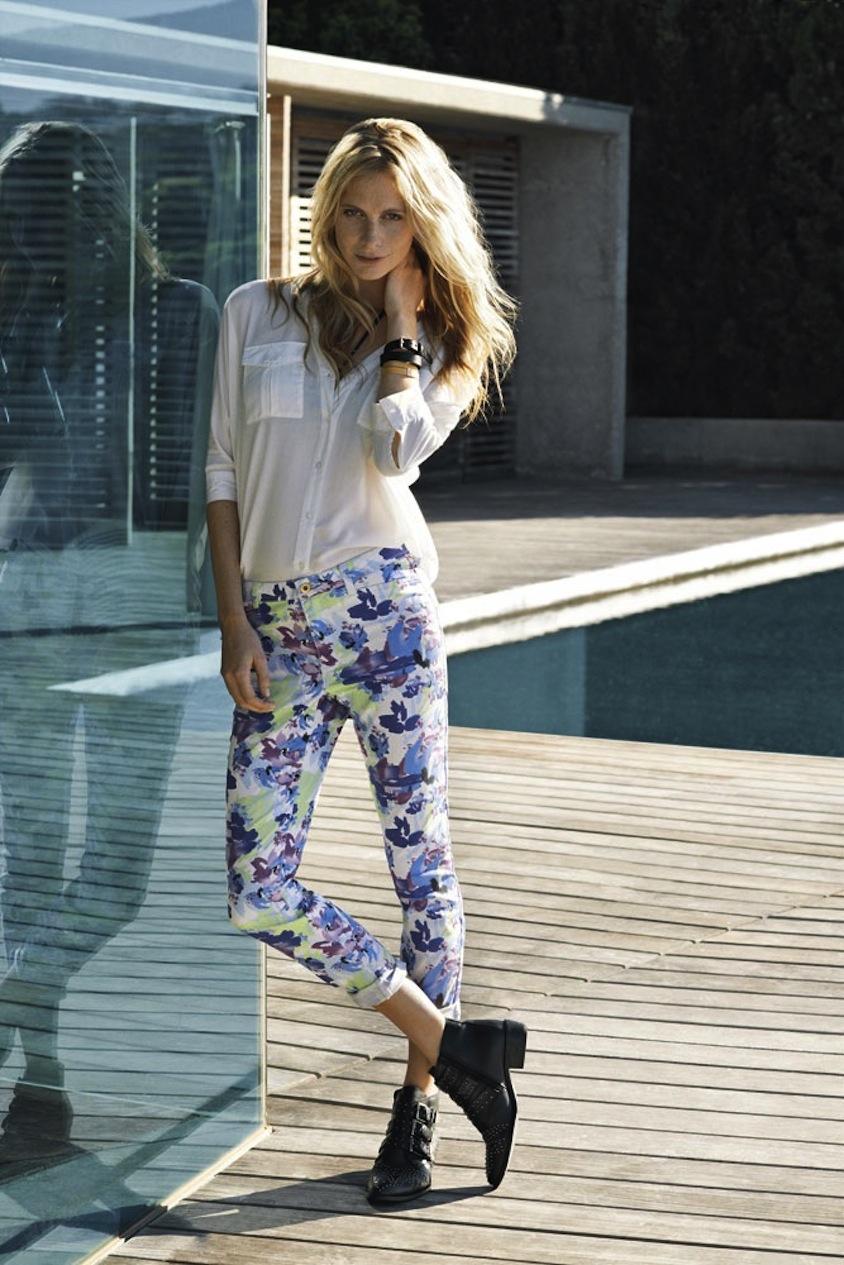 Vero Moda
Sus tiendas favoritas de Nueva York son Barney's y Massimo Dutti. /
Her favorite New York stores are Barney's and Massimo Dutti.
El armario de Poppy. / Poppys wardrobe.
Su armario esta lleno de prendas de distintos estilos que van desde el clásico trench o abrigo de Burberry, a prendas de Chanel de lo mas atrevidas o Balmain, pasando por modelos de Topshop, o diseños de su amigo
Matthew Williamson
. /
Her wardrobe is full of different styles that goes from a classic Burberry trench or coat to Chanel daring garments, going throug Topshop clothing or designs of her friend Matthew Willamson.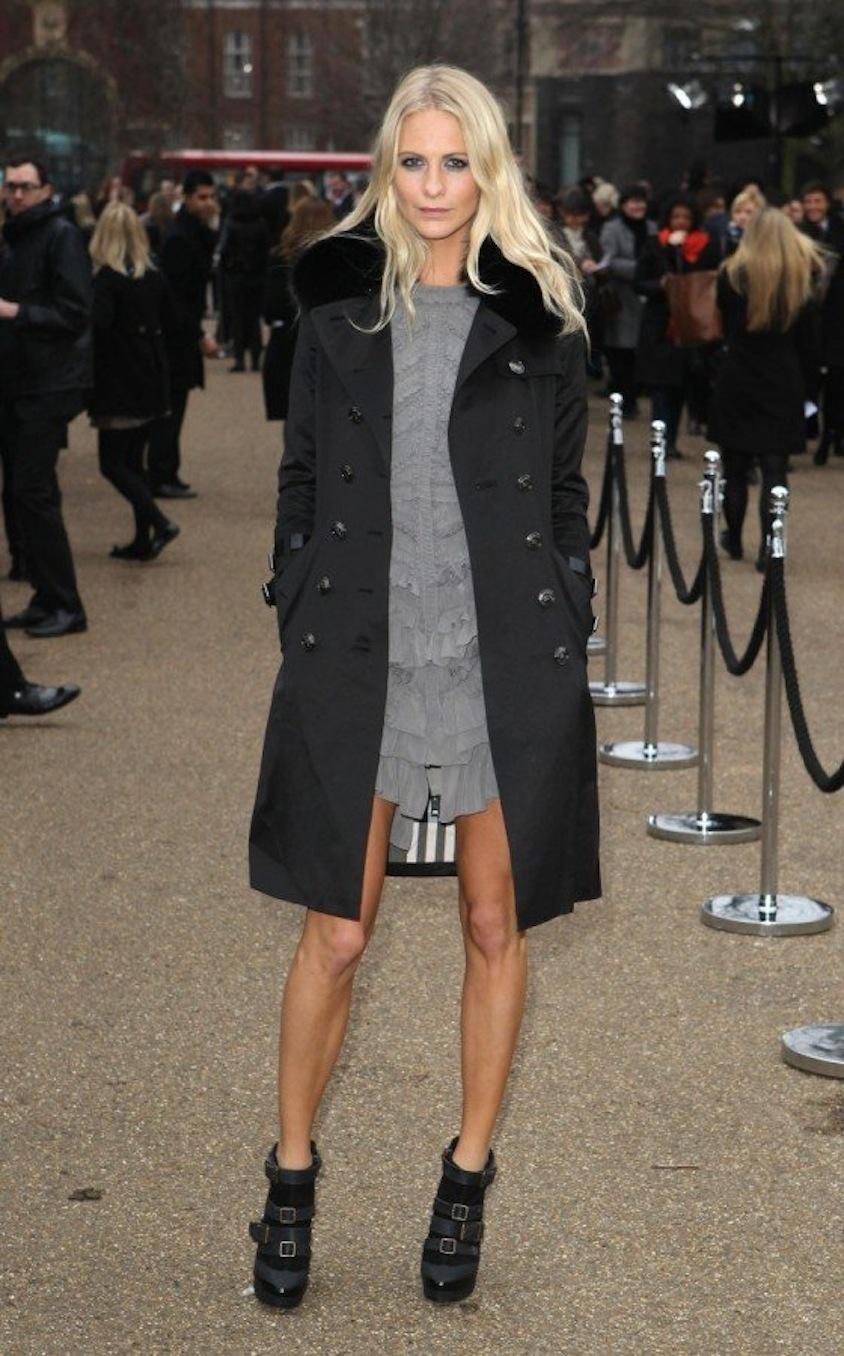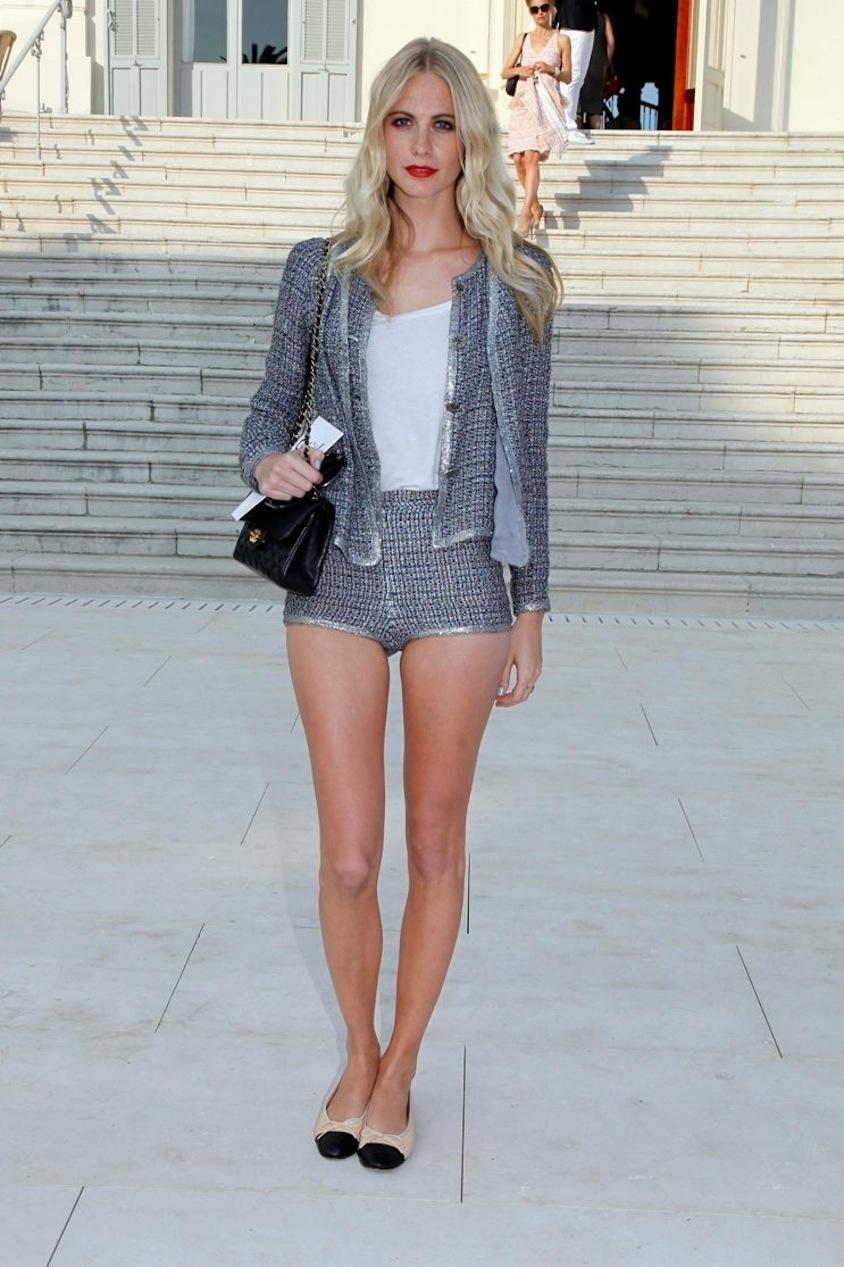 Chanel SS 2011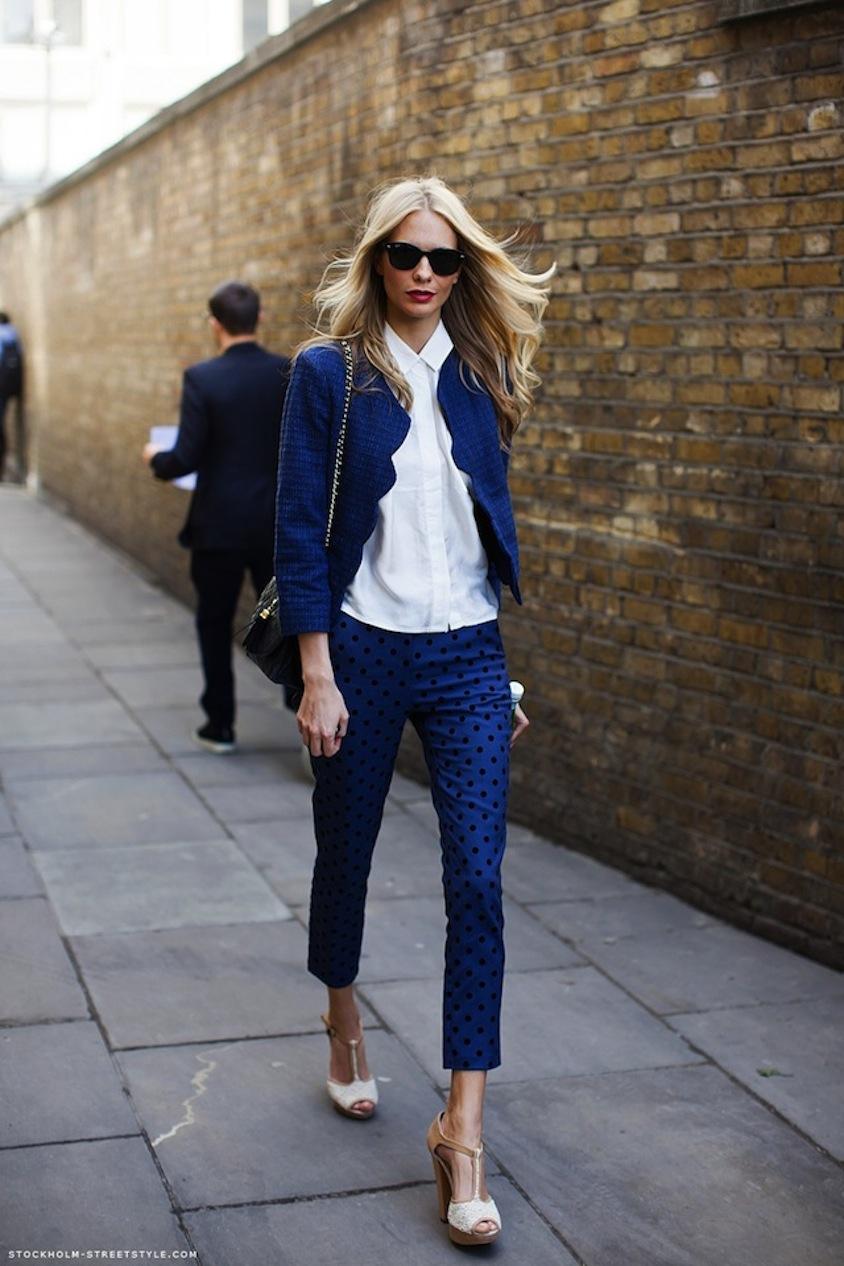 Su diseñador favorito es Karl Lagerfeld, por su trabajo con Chanel, ella misma declaro para Harper's Baazar que "ha sido muy fiel a la firma... es una figura iconica y un genio". /
Her favorite designer is Karl Lagerfeld for what he has done with Chanel, "he has stay really true to the label... he is very iconic himself and a bit of a genius." she declared to Harper's Baazar.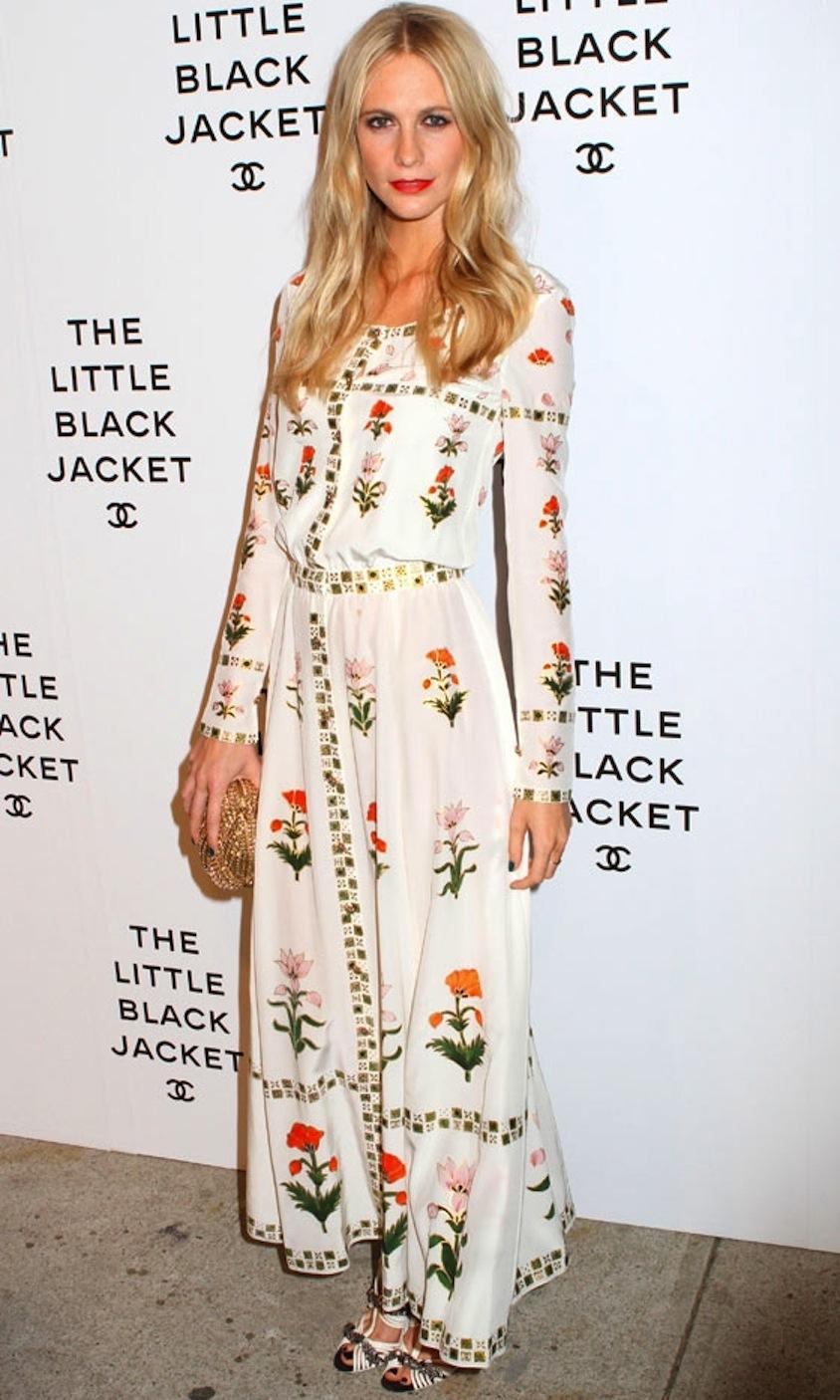 In Chanel
Su armario es muy versátil tiene prendas de todos los estilos: Armani, Rachel Zoe, House of Holland, Dolce & Gabbana,  Burberry, Gucci, Louis Vuitton, Vanessa Bruno, Paul Smith, Marni, DSQUARED2, Pucci, Isabel Marant, etc. Aunque tampoco descarta firmas mas "normalitas" como Topshop, Levi's, Sandro, American Apparel, Zara, o Massimo Dutti. /
Her closet is so versatil, she got clothing of all styles: Armani, Rachel Zoe, House of Holland, Dolce & Gabbana,  Burberry, Gucci, Louis Vuitton, Vanessa Bruno, Paul Smith, Marni, DSQUARED2, Pucci, Isabel Marant, etc. Plus she also uses more "normal" brands such as Topshop, Levi's, Sandro, American Apparel, Zara, or Massimo Dutti.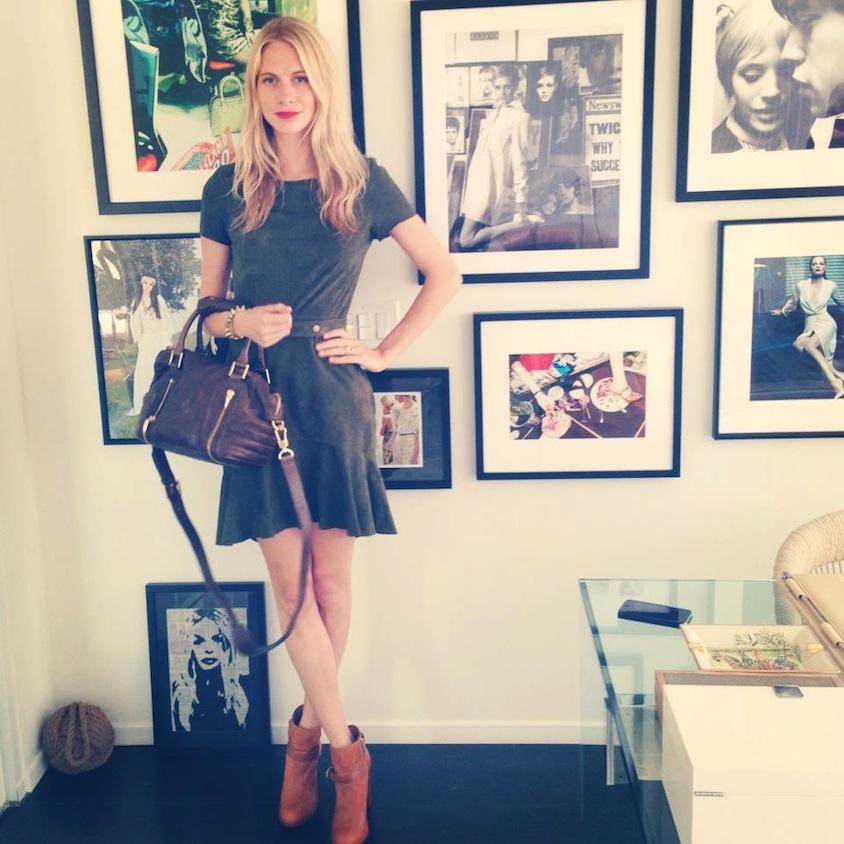 Wearing Rachel Zoe total look.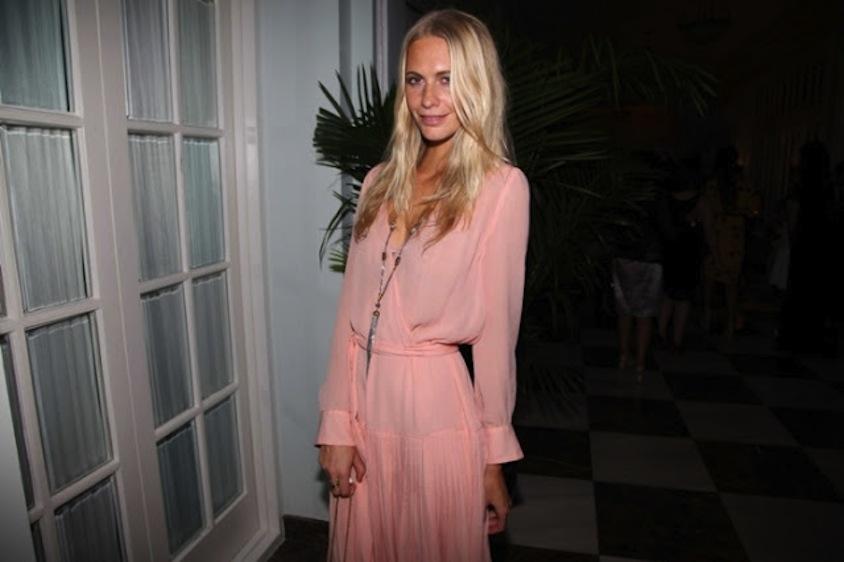 Louis Vuitton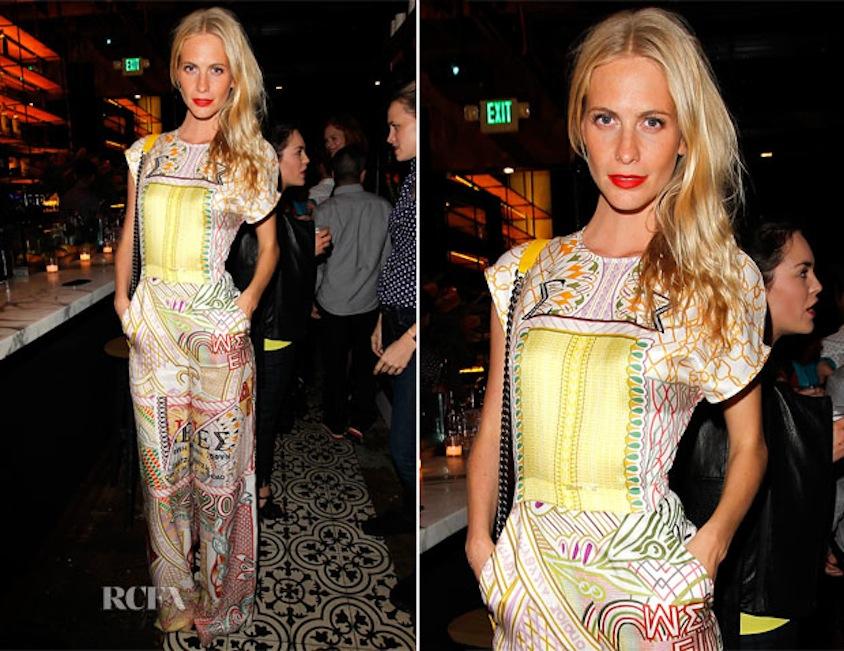 Mary Katrantzou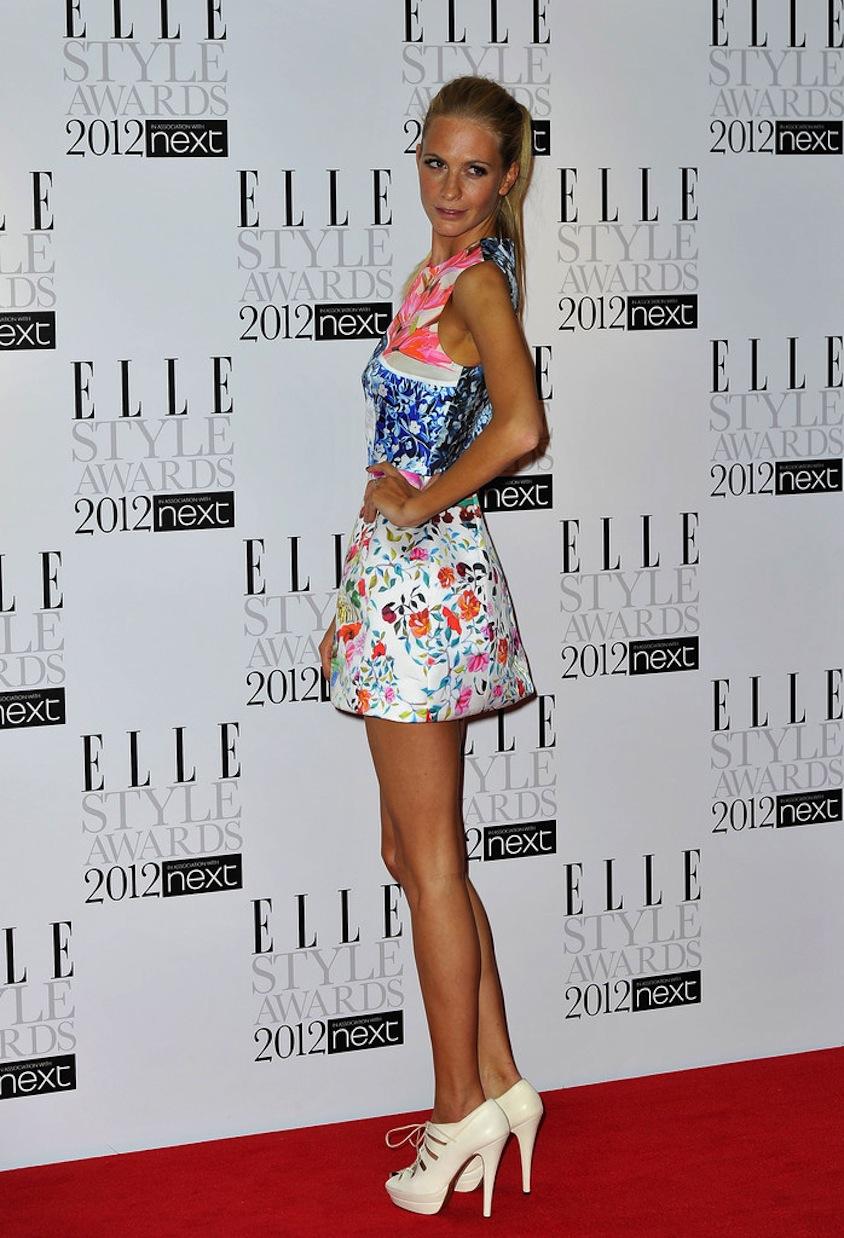 Mary Katrantzou.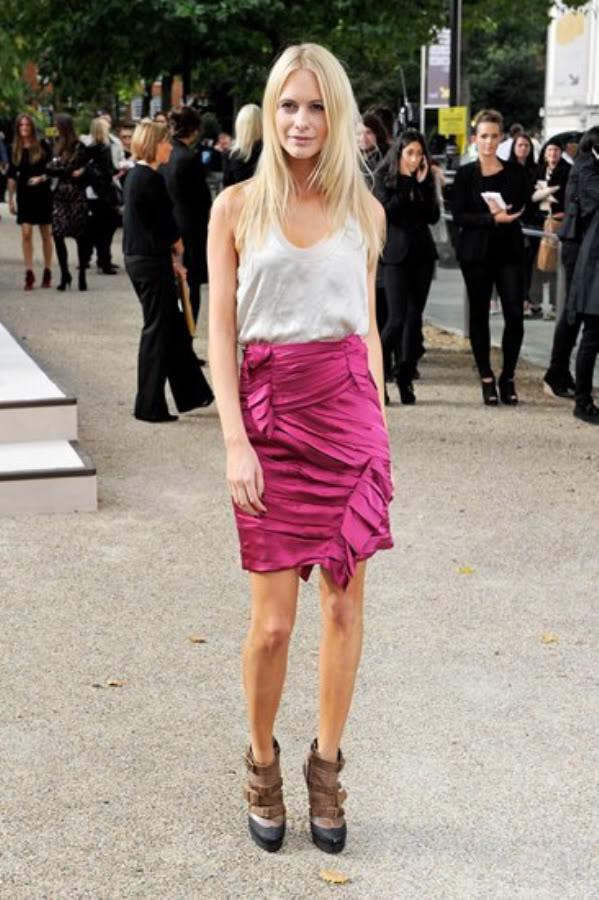 Burberry
Para vaqueros se queda con Rag&Bone, sus favoritos para este verano unos shorts rotos./
For denim, she stays with Rag&Bone, her favorite piece for this summer a ripped pair of shorts.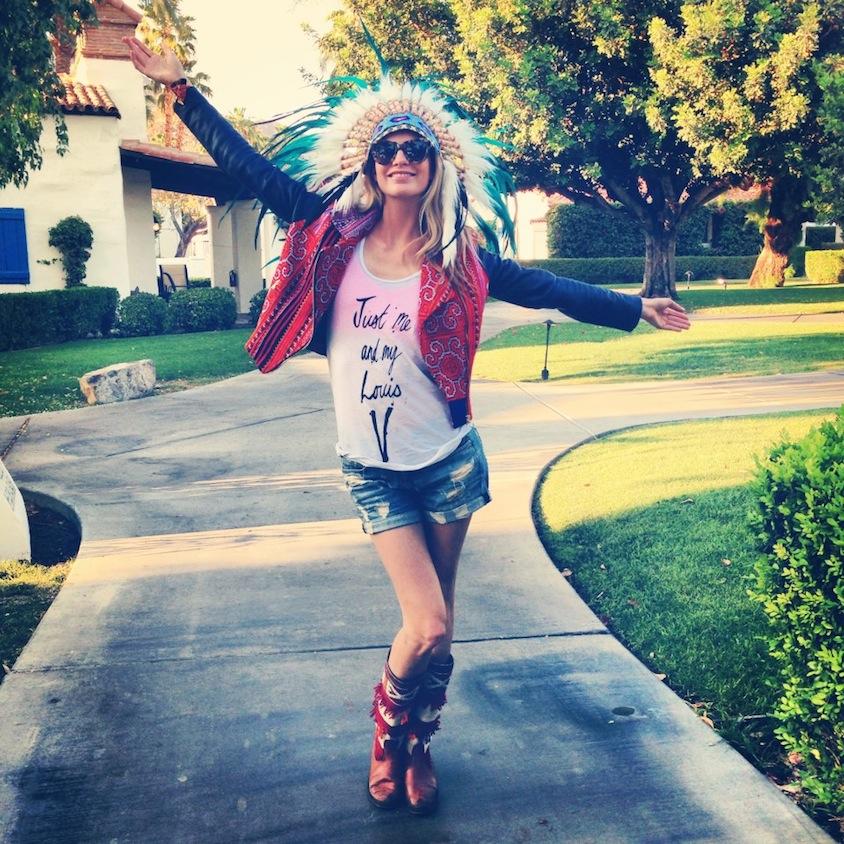 Como toda mujer que se precie adora los zapatos de los que tiene piezas de todos los estilos firmados por Ash, Pierre Hardy, Givenchy, etc. Sus firmas favoritas son Tabitha Simmons y
Charlotte Olympia
. /
As a good fashion tender she loves shoes, she owns pieces of all styles signed by Ash, Pierre Hardy, Givenchy, etc. Her favorite brands are Tabitha Simmons and Charlotte Olympia.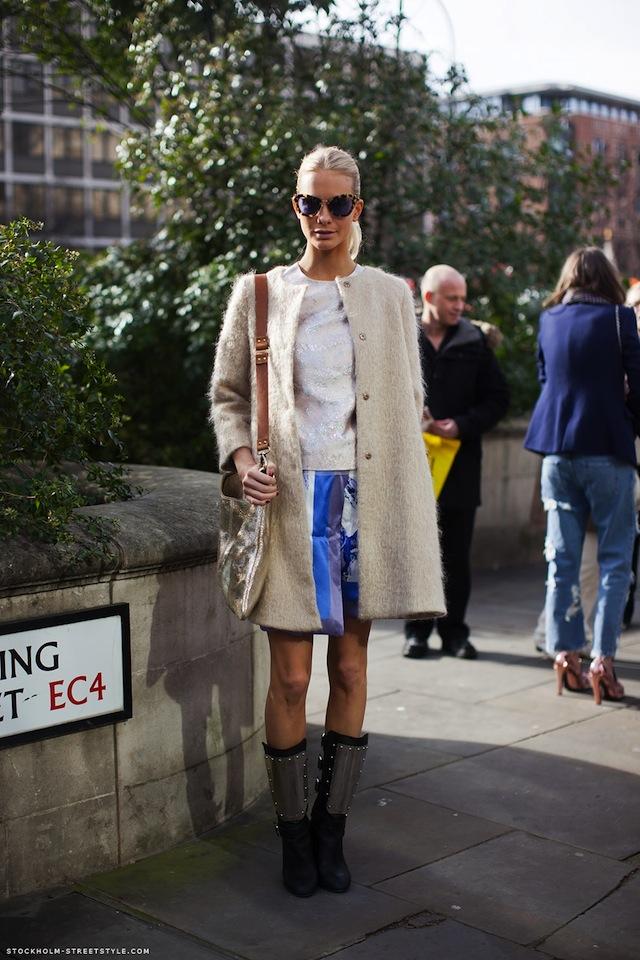 Pierre Hardy boots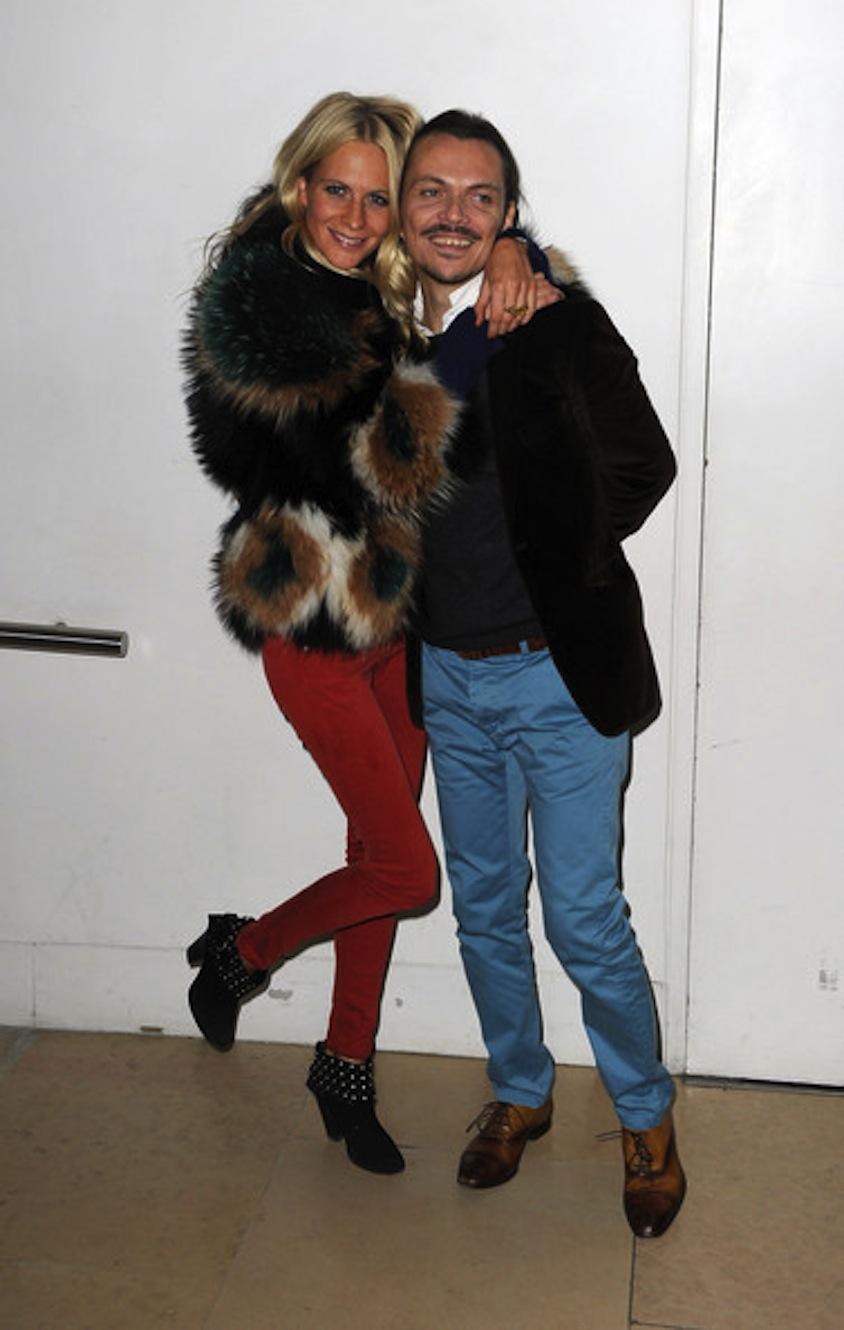 Botines de Ash. /  Ash booties.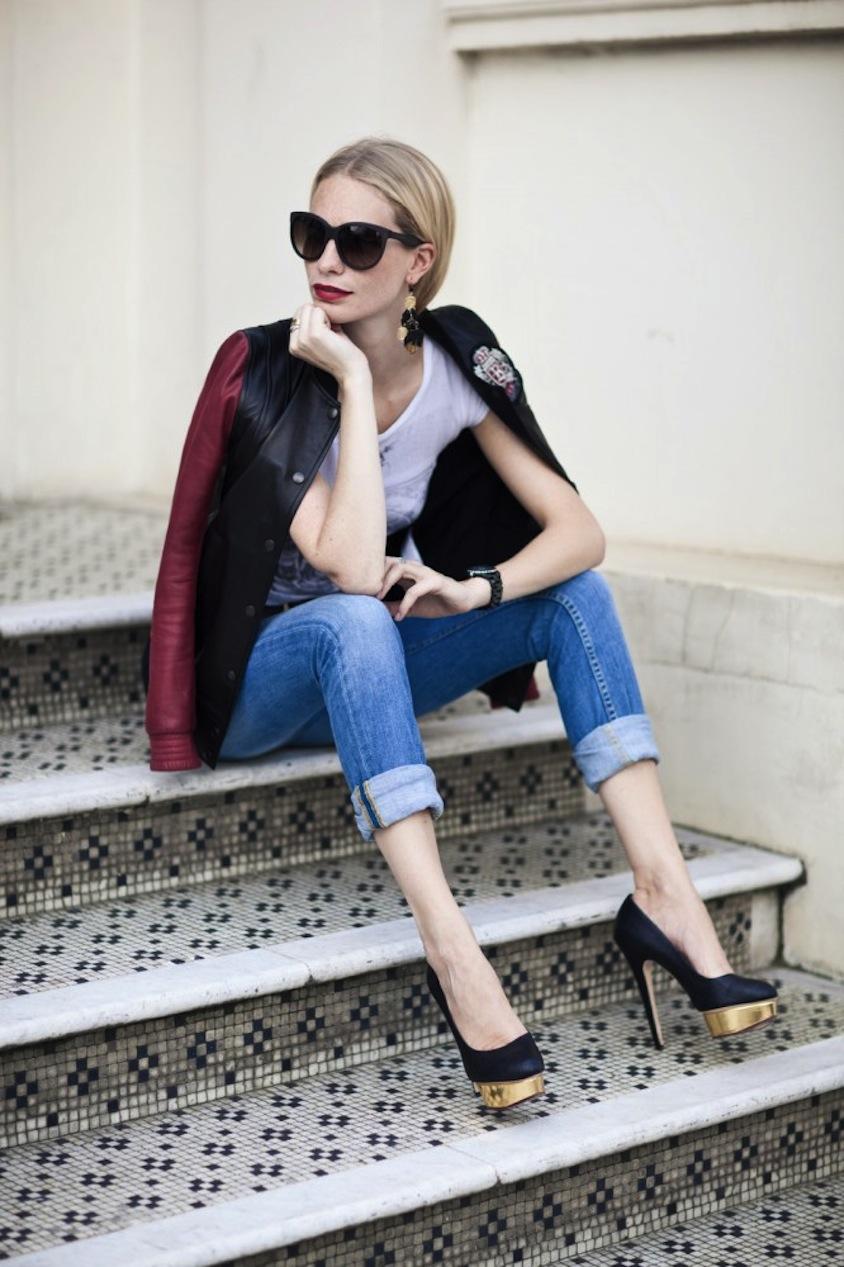 Charlotte Olympia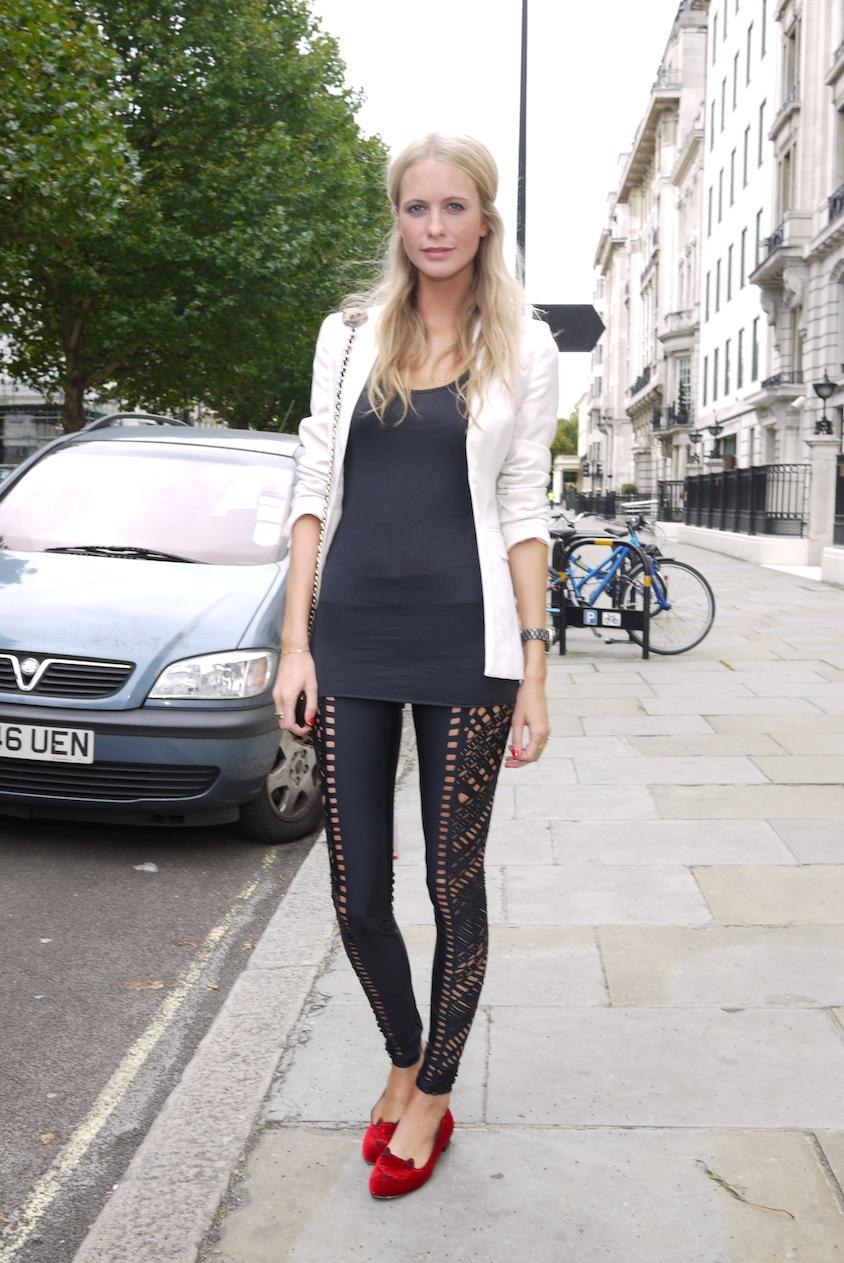 Charlotte Olympia.
Tabitha Simmons boots.
Sus joyas favoritas están firmadas por Dominic Jones, Lulu Frost or Jennifer Meyer. Y los bolsos suelen ser de Meli Melo, Chanel or Corto Moltedo. / 
Her favorite jewelry is sign by Dominic Jones, Lulu Frost or Jennifer Meyer. And the purses  by Meli Melo, Chanel or Corto Moltedo.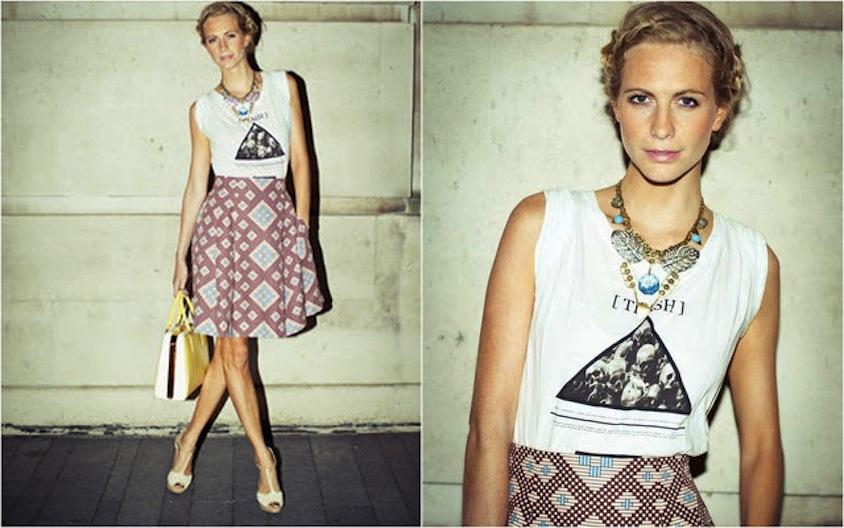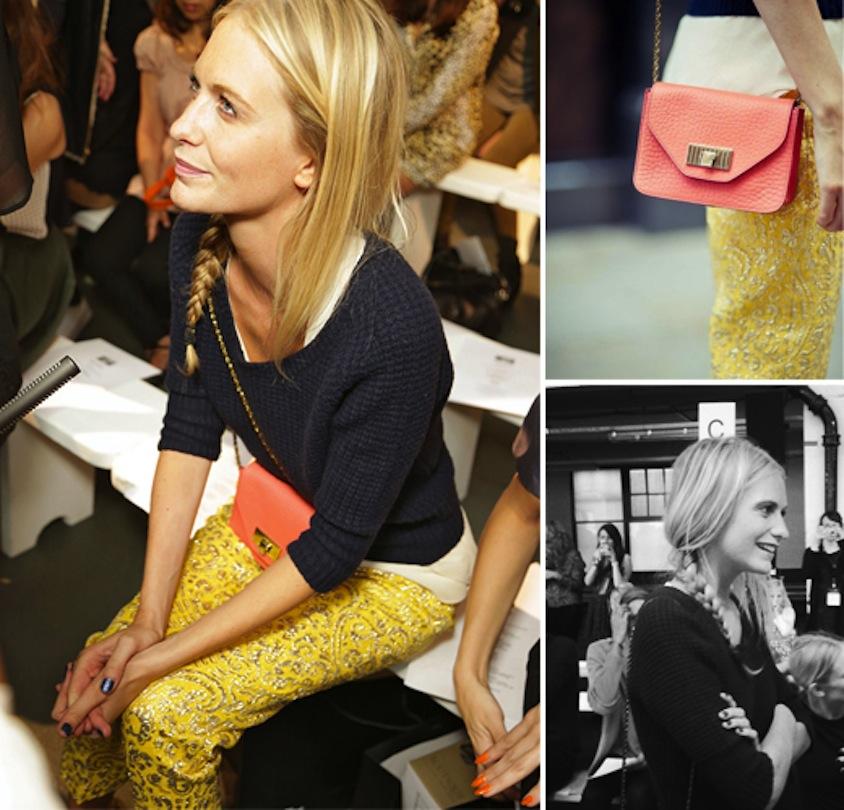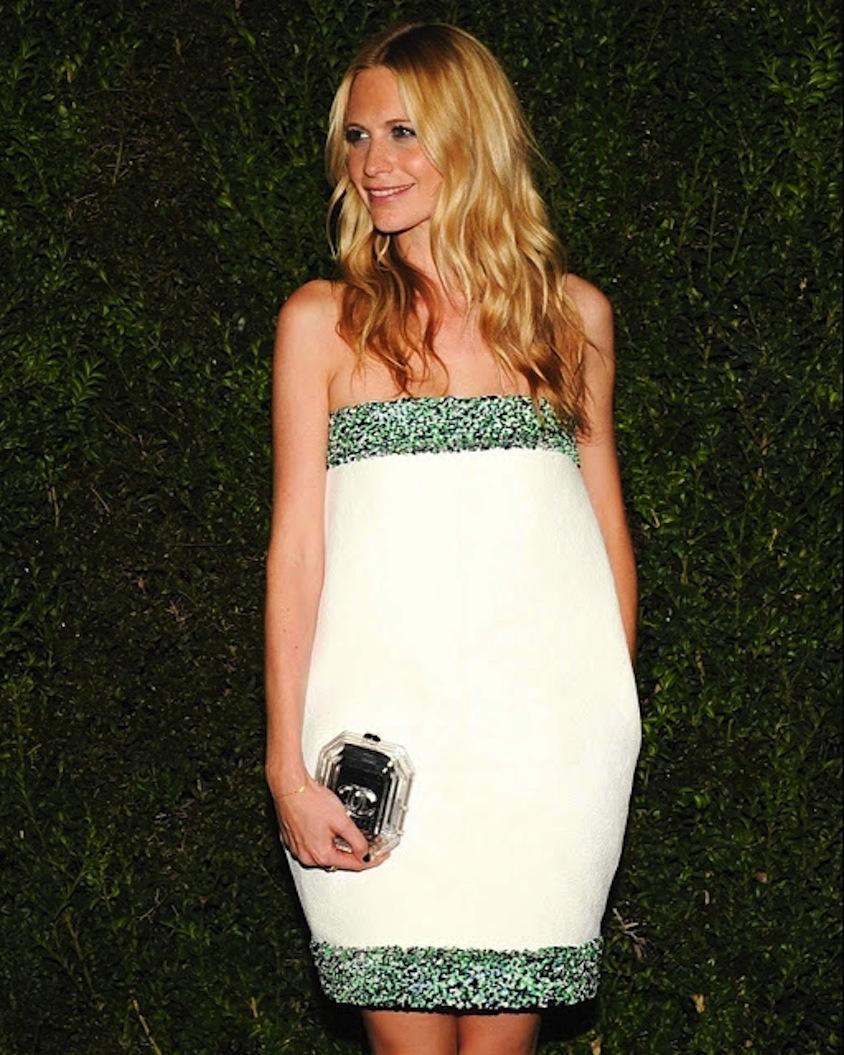 ¿Que opinas de Poppy?, ¿y de su estilo? ¿es a fin al tuyo? ¿la conocías? /
What do you think about Poppy? and her style? is similar tu yous? Did you know her?
Feliz fin de semana. / Happy weekend. Mia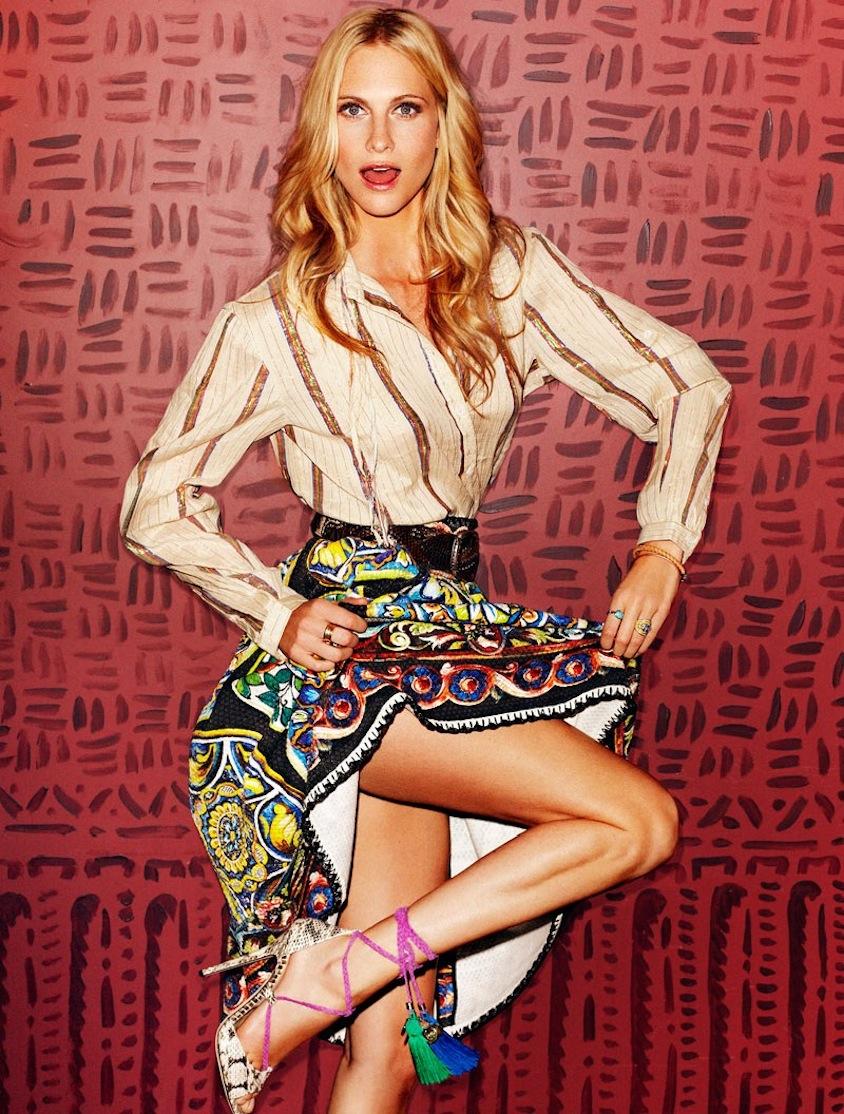 Sources: Magazine Motilo,
Stylebistro
,
Stockholm
Street Style, Fashion Gone Rouge, Red Carpet Fashion Awards, Poppy's Instagram.