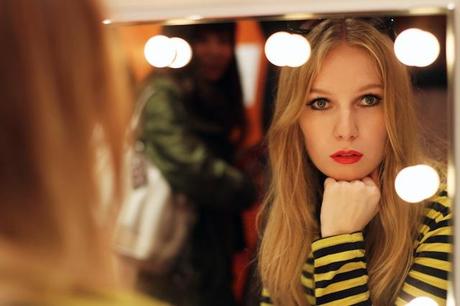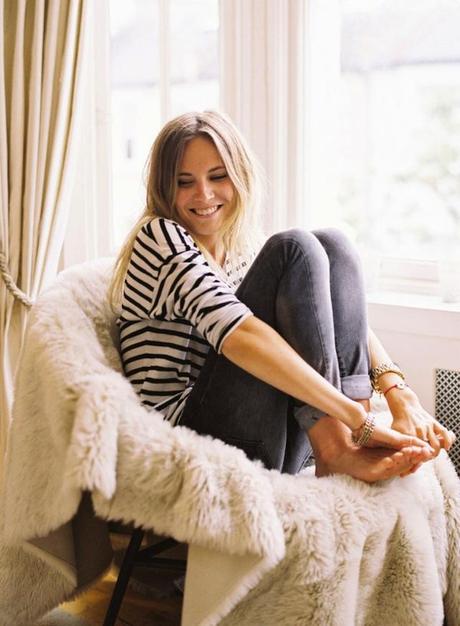 Se llevan desde hace varias temporadas, es mas, uno de mis primeros post de tendencias primaverales fue sobre las rayas, estamos hablando del 2010 (si quieres verlo aquí). Durante estos dos años, han seguido estando en las tiendas y continúan siendo una parte importante del street style. /

They are in from a few seasons ago, plus I dedicated one of my first post about spring trends to stripes, we are talking about 2010 (if you want to see it,

hear

). Along those two years they have been on the shelves of the stores and still are an important part of the street style.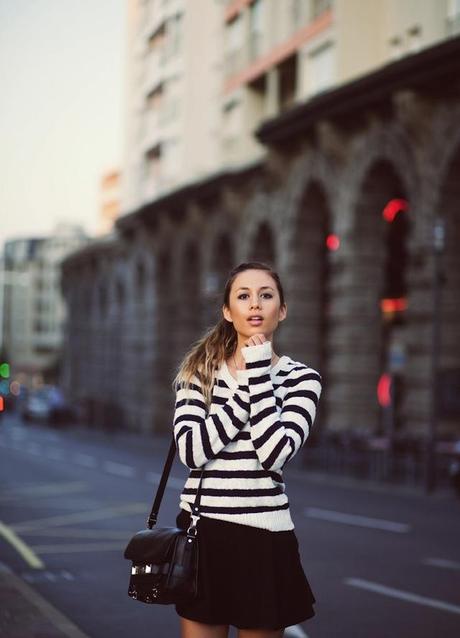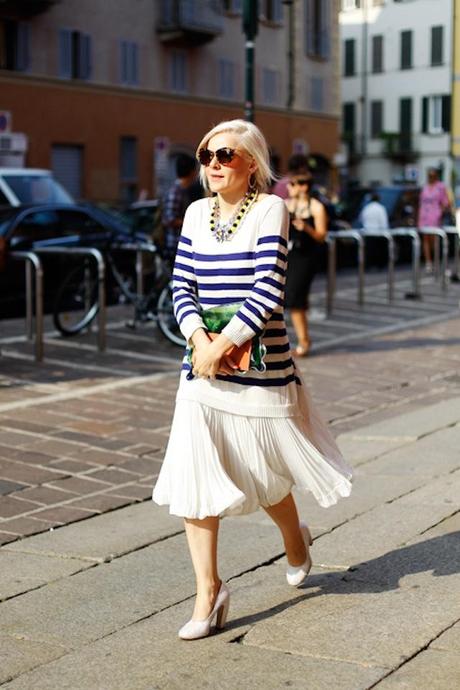 En el 2010, cuando se introdujeron las rayas como tendencia, solo se hablaba de camisetas de rayas, de nada mas. Pero la moda siempre se transforma y ahora ya no solo vemos camisetas, sino que este estampado sigue estando presente en el diseño de muchas otras prendas como son faldas, vestidos, pantalones... /

In 20120 stripes where in but only in shirts or t-shirt, no any other way. But fashion moves on, and now we not only see this print on t-shirts but in skirts, dresses, pants...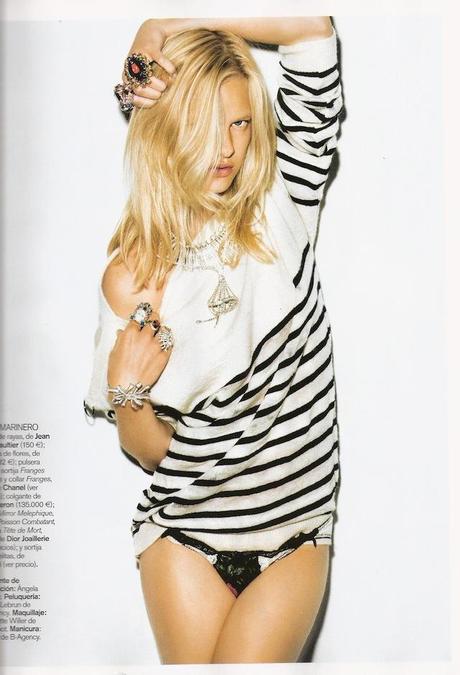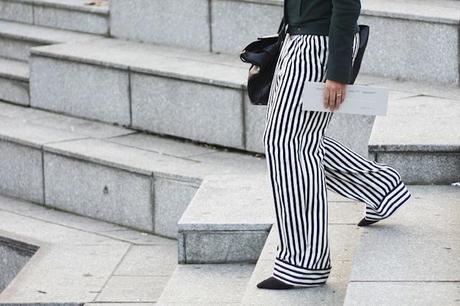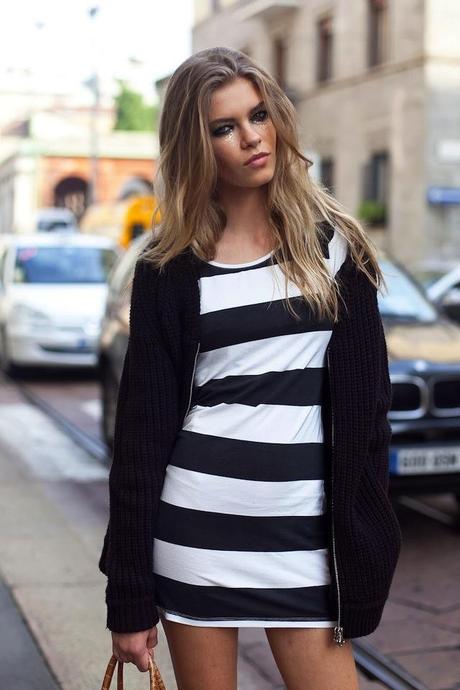 Es muy importante que cambies el chip de uno de los principios básicos de estilismo: las rayas horizontales engordan y las verticales adelgazan. Pero en realidad es mas bien todo lo contrario, según un estudio de psicología realizado por Peter Thompson en 2010. Justo debajo te dejo un par de imágenes para que decidas por ti misma. /

Its very important that you change a basic style concept: horizontal stripes makes you fat and vertical stripes make you look thinner. But the truth is that this is all the way around, as proved a psicological researching made by Peter Thompson in 2010. Above this you have a couple of image so you can decide by yourself.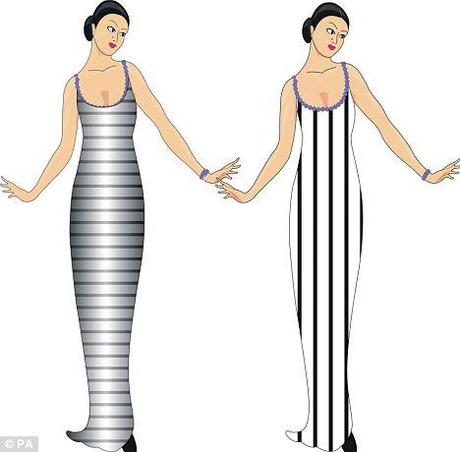 Figura derecha: horizontal; figura izquierda: vertical. / Right figure: horizontal: left figure: vertical.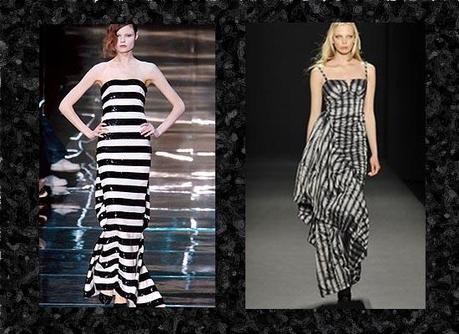 Volviendo al jersey o camiseta de rayas, esta prenda se ha convertido en una pieza comodín, apta para combinar con distintas prendas y dar un toque chic, trendy y desenfadado a tu estilismo. /

Going back to the stripe sweater or shirt, this garment has turn into a fashion jocker, great to wear with different clothing and give a chic, trendy and free-and-easy look.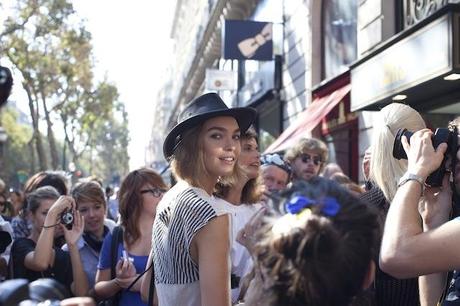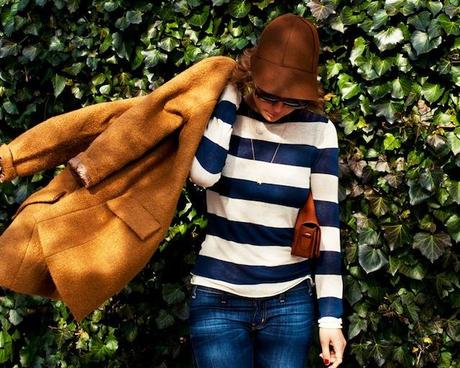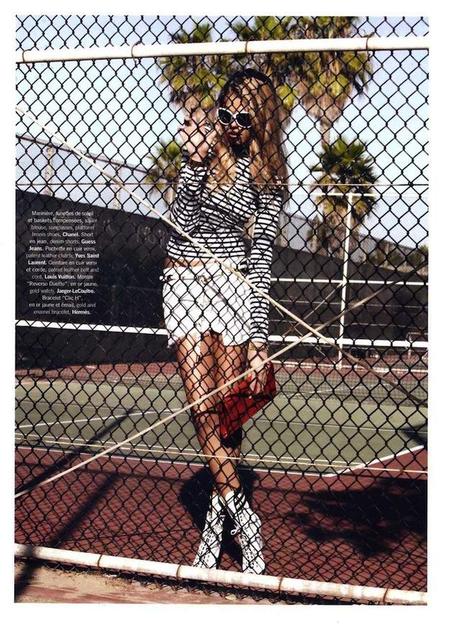 ¿Que se estila? / What is trendy?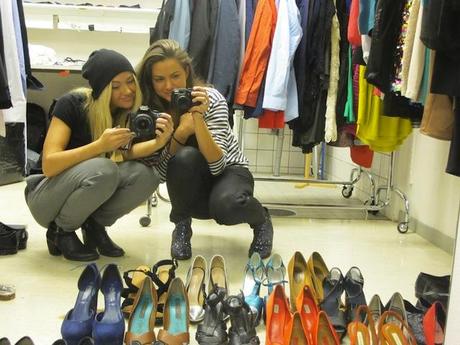 Image courtsey of Isabelle from Style with Isabelle, one of my favorite bloggers.


1. La mezcla de las rayas con otro estampado.  / Matching stripes with another print.
Ya considerado un clásico, bueno un clásico para los amantes de la moda actual, claro. / 

Now its already a classic, well a clasic for those days fashion lovers, of course.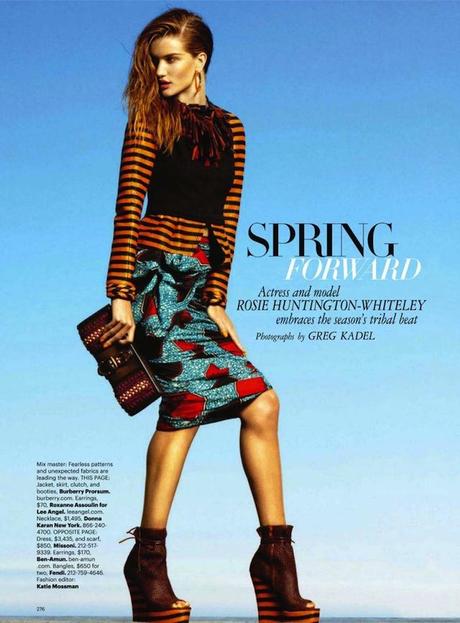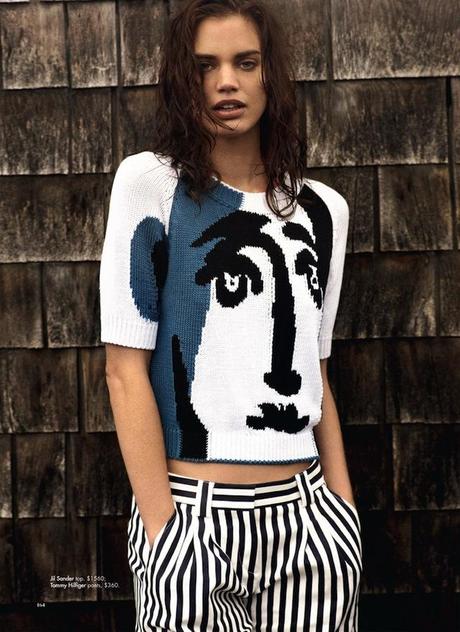 2. Las rayas en tonos naranjas. / Stripes get orange.
El naranja es un color que esta de moda, y las rayas se tiñen de este color, ¿por que no? /

Orange is so in, so stripes get dye in this color, why not?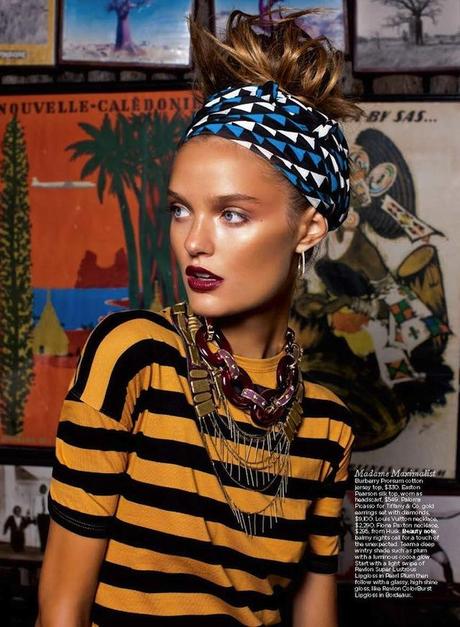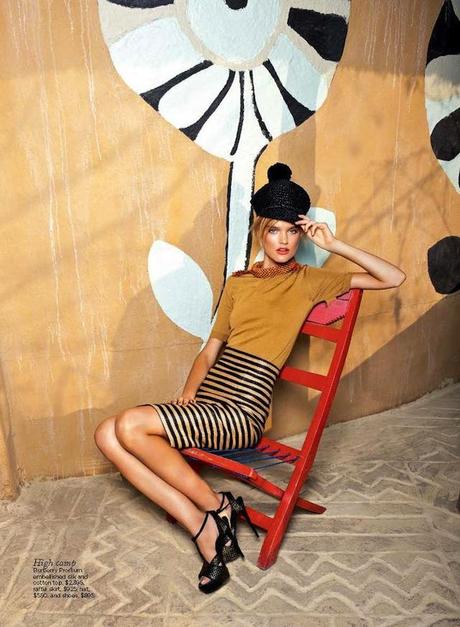 3. Rayas en todo. / Stripes in everything.
Look total de rayas, o en prendas que antes no eran tan populares como el vestido, unos shorts, etc. /

Total look, or garments you didn't thought about before such as the dress, shorts, etc.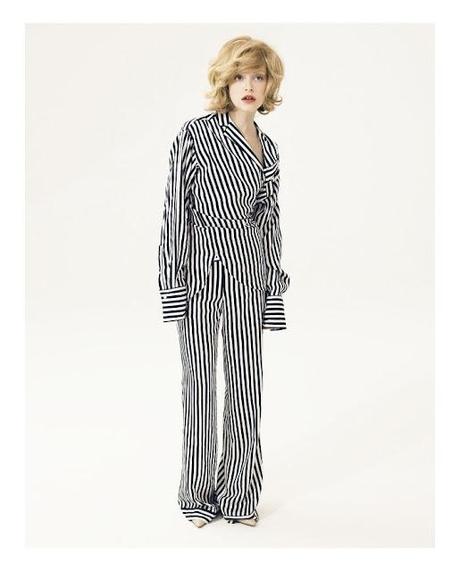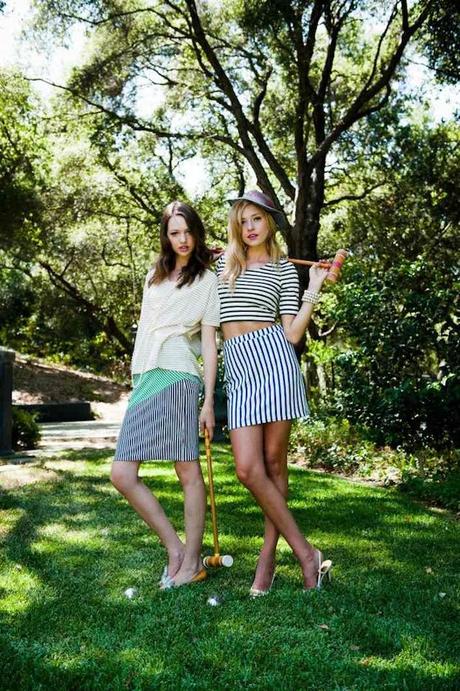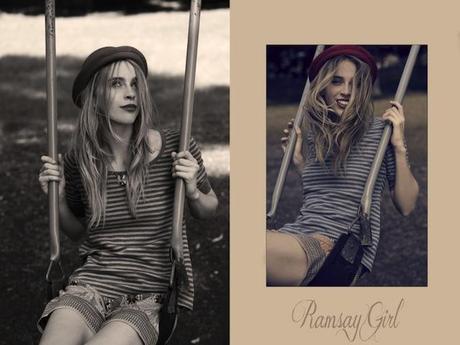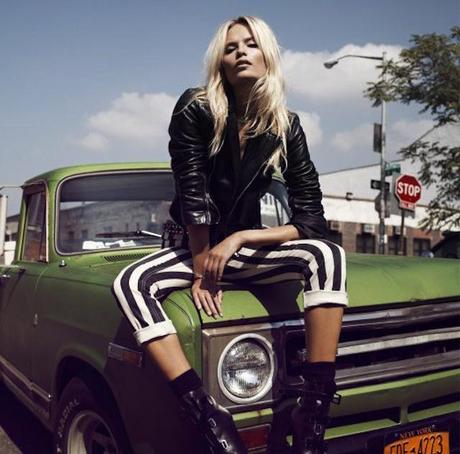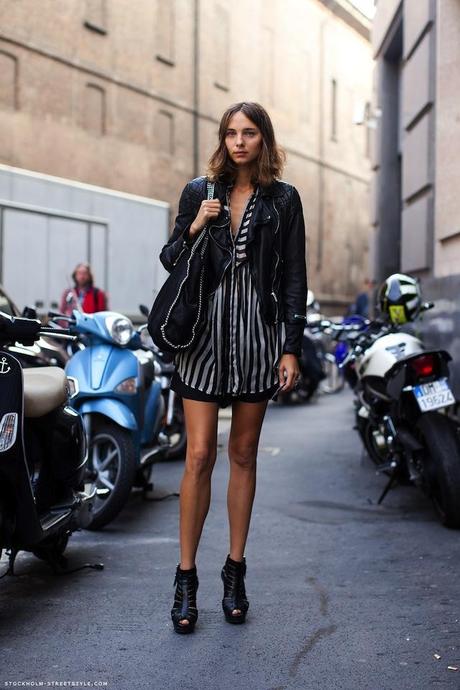 ¿Por que son tan trendy y con un look desenfadado quedan bien? / Why they are so trendy and look great with a casual look? 
El primer personaje histórico femenino que llevo rayas fue Coco Chanel, de ahi el glamour parisino que se le atribuye. Y la sensacion que da de estiloso, y chic. /

The first historical woman how wore stripes was Coco Chanel, there it comes the París glamour that it has. And the feeling of stylish and chic that gave to us.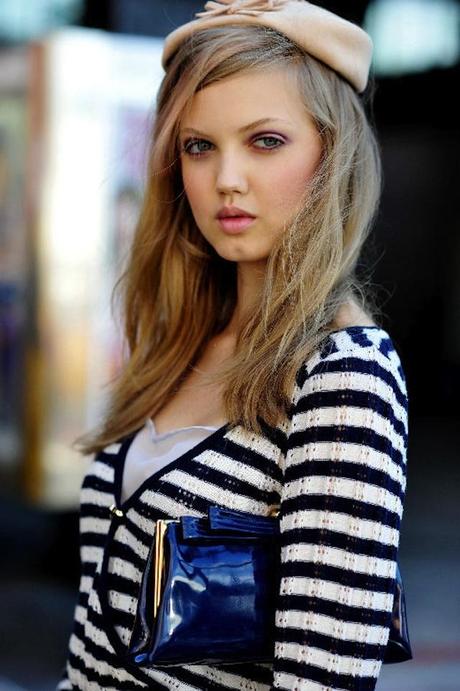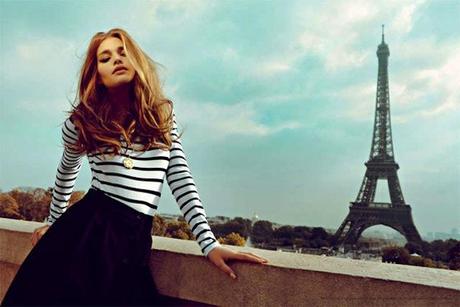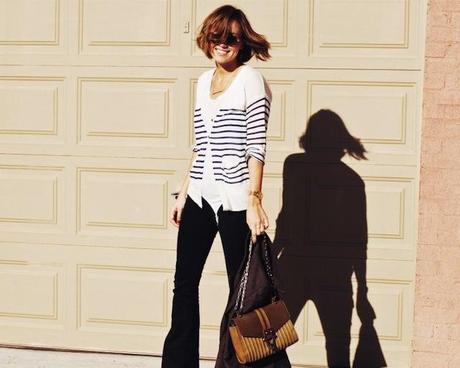 Ellas también las llevan. / They also wear them.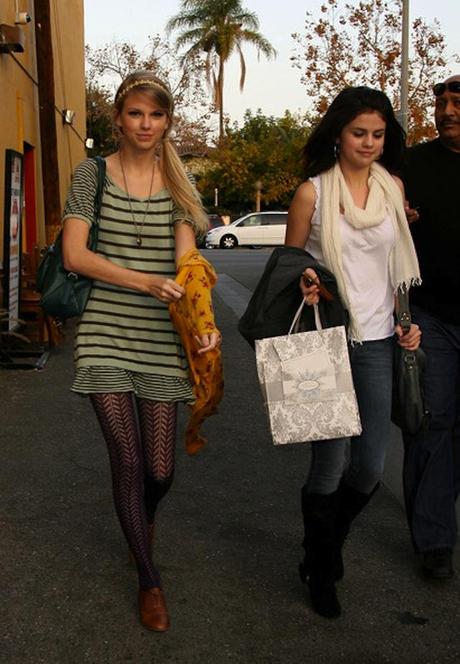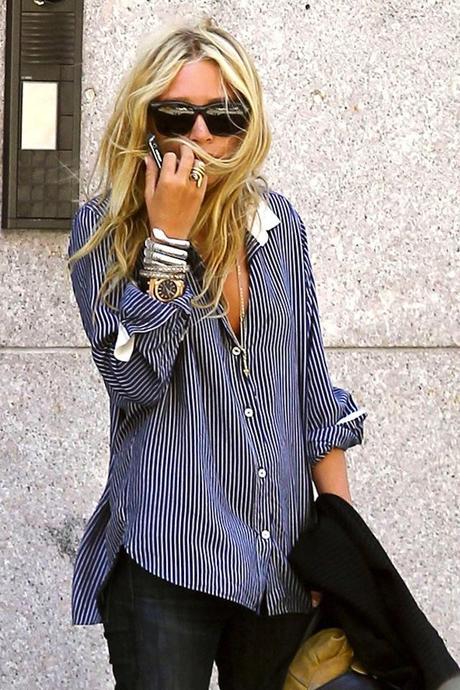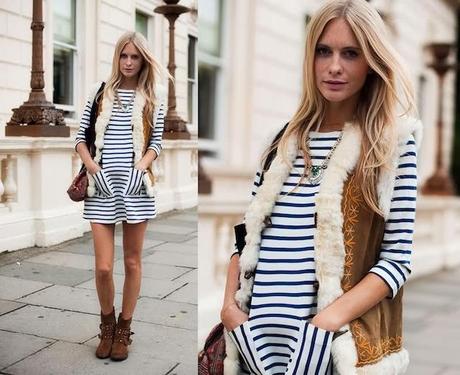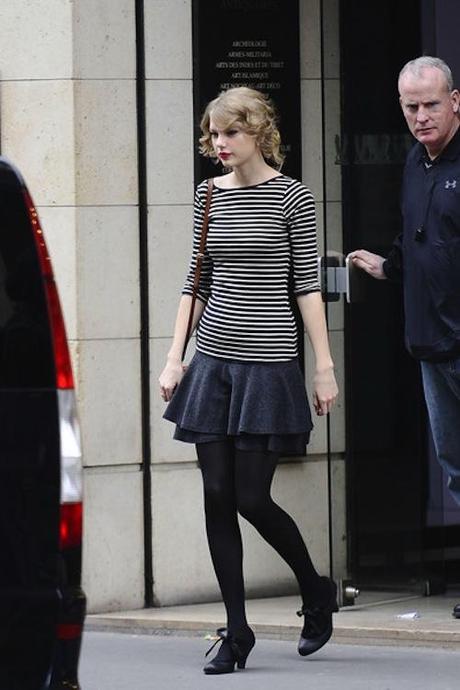 Y ahora te queda elegir a ti, rayas, si o rayas no.

¿

Con cual te quedas? /

Now its time for you to make a chose, stripes yes or stripes no. Which one you chose?


Feliz fin de semana!!! / Happy weekend!!!Mia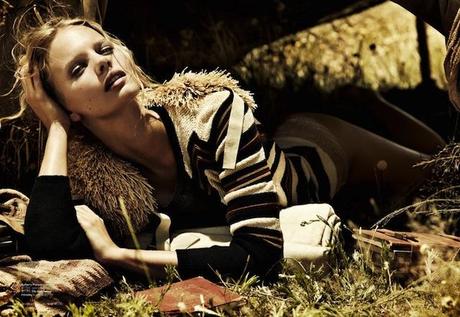 Sources: Zimbio, Stockholm Street Style, Style with Isabelle, The Glamourai, Fashion Toast, Fashion Gone Rouge, Fashion Squad.