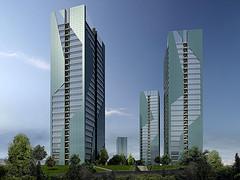 The Bank of America real estate buying bank owned foreclosure list can be a dream come true for buyer's scouting out discounted properties. Many buyers are interested in buying foreclosure homes because they are sold below market value. The BOA foreclosure list provides access to thousands of nationwide properties to help buyers locate the perfect piece of real estate.
Bank of America real estate buying bank owned foreclosure list offers a wide variety of discounted properties. Buyers can browse listings to locate residential properties, commercial real estate, and vacant land; many of which are price well below current market value.
BOA foreclosure real estate consists of single and multi-family homes, condominiums and townhomes, and manufactured and mobile homes. Commercial properties include apartment and condominium buildings, bed and breakfast facilities, office buildings, retail outlets, hotels and motels, land tracks, and industrial real estate.
Buyers are frequently concerned that foreclosure properties will require time-consuming repairs which can add thousands to the purchase price. With careful research and property inspections, buying bank owned foreclosure homes is a relatively risk-free venture that can provide home buyers and real estate investors with great properties at affordable prices.
Individuals can begin exploring discounted bank owned homes for sale via the Bank of America Real Estate Center website at RealEstateCenter.BankofAmerica.com. Visitors will find a variety of real estate buying information and resources and have the option of submitting online loan applications to obtain preapproved financing; all from the comfort of home.
The BOA real estate center allows buyers to compare home mortgage loans including: combination home mortgages, jumbo loans, interest-only, and FHA and VA loans. BOA also provides information about first time house buyer programs, Fannie Mae Home Path mortgages, and Neighborhood Champions Protected Mortgage; a program which offers special financing options to individuals employed in public service fields.
The Bank of America real estate center helps visitors locate various types of property quickly and easily. Individuals can enter different search parameters such as number of bedrooms and baths, property location, and price range. BOA bank owned foreclosure real estate prices range from below $10,000 to over $10 million.
The majority of foreclosure properties sold through Bank of America are listed through independent real estate agents. However, some properties are sold directly through BOA's loss mitigation division. Each property listing includes listing agent contact information.
Bank owned foreclosure properties are priced below market value and there is little room for price negotiation. Oftentimes, the only way to obtain reduced pricing is to provide a cash offer. When investors or home buyers purchase real estate with cash they eliminate the possibility of being denied financing and can expedite the closing process.
Bank owned real estate can be profitable for investors. In today's real estate market it has become common practice for investors to utilize bank foreclosure lists to locate discounted properties and maximize their return on investment.
When investors and home buyers purchase bank owned homes in areas hit hard by foreclosure they should consider applying for HUDs Neighborhood Stabilization Program grants. Individual buyers can apply for one grant, while investors can apply for up to five NSP grants. NSP grant money can be used to satisfy down payment requirements or to rehab the property. Program details are available at HudNSPHelp.info.
Buying real estate through the Bank of America bank owned foreclosure list gives borrowers the opportunity to purchase homes at discounted prices and can open the door to obtain grant money or special financing options. Those who take time to research available options for buying bank owned real estate can save money and earn a good return on investment.