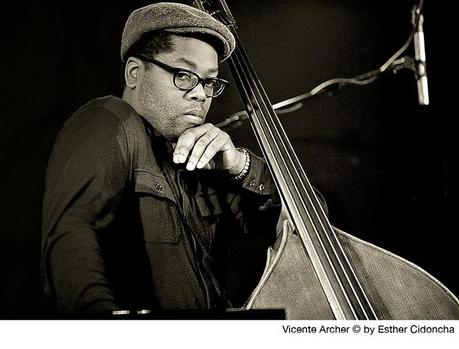 Vicente was born in Woodstock, NY, and here he embraced the rich cultural arts of this historical town by listening to local great jazz artists Dave Holland, Jimmy Cobb, Jack DeJohnette, among many others. He began his musical career on guitar at age sixteen primarily self-taught, learning from his parents Wes Montgomery and George Benson records. During those years he began making a name for himself playing in the Hudson Valley region with variety of ensembles from Albany to New York City. Upon graduation from high school, Vicente was accepted to The New England Conservatory (NEC) in Boston, MA, where he majored in Jazz Studies. Some of his instructors included guitarist Gene Bertoncini, saxophonist Jerry Bergonzi, and Latin/Jazz marvel pianist Danilo Perez. After his first year at NEC, Vicente transferred to Boston's Northeastern University where he switched from guitar to acoustic bass.
Within one year of switching to the bass, the powerful alto saxophonist Donald Harrison, a long-time champion and discoverer of young talent, asked Vicente to join his group. Donald thought so highly of Vicente skills that he used him on his Impulse! release, Free to Be. While still in college, Vicente also began performing in the Eric Reed Trio. After earning a business degree in Management Information Systems and Business Management in June 2000, Vicente moved to New York City where he soon began performing and touring with the likes of Kenny Garrett, Terence Blanchard, Tom Harrell, Freddie Hubbard, Marlena Shaw, Deborah Cox, Louis Hayes, Curtis Fuller, Mark Whitfield, Roy Haynes, Geri Allen, Stanley Jordan, Karrin Allyson, Wycliffe Gordon, Stefon Harris, Janis Siegel, Lewis Nash, Carl Allen, and The Lincoln Center Jazz Orchestra w/ Wynton Marsalis, among many others.
Vicente Archer has emerged as one of today's profound new voices on the bass. He presently divides his duties playing with Robert Glasper and Nicholas Payton.
Bien, dicho esto os dejamos un magnifico CD en el que Archer participa. Se trata de Marcus Strickland Quartets – Twi-Life (2006)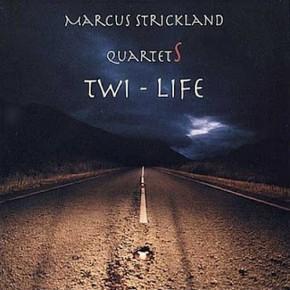 Personal:
Marcus Strickland (Soprano and Tenor Saxophone)
Robert Glasper (Piano) cd 1
Vicente Archer (Bass) cd 1
Lage Lund (Guitar) cd 2
Brad Jones (Bass) cd 2
E.J. Strickland (Drums)
Y que podeis descarga, si quereis, aquí