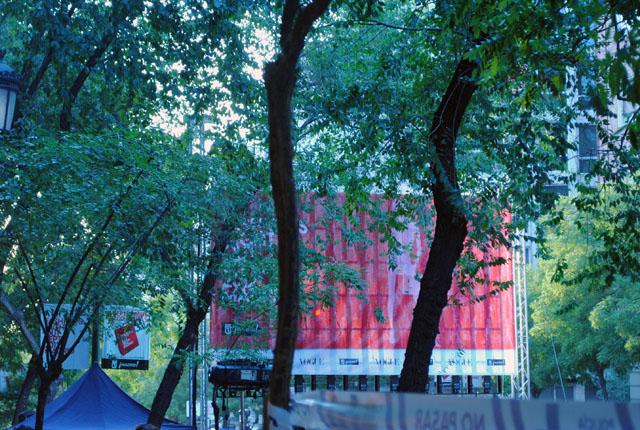 La semana pasada tuvo lugar en Madrid, y en medio mundo, la ya famosa Vogue Fashion Night Out, donde un gran numero de establecimientos abren sus puertas al publico. Esta iniciativa se inicio hace tres años, la idea era incrementar las ventas, de ahí que ciertos establecimientos hagan grandes descuentos ese día. Sin embrago, este ha sido mas flojo que los otros dos anteriores. /

Last week it took place in Madrid, and in half of the world, the popular Vogue Fashion Night Out, where a big number of shops open their doors to the public. This initiative started three years ago, the objective was to try to increase the sales, therefore that few stores make big discount those days. However, this time has been very poor, compere to the two years before.


1. Chanel. 
Nuestra primera parada fue en Chanel. Nunca había entrado, que ganas, de ver su interior, y sus prendas de cerca. Me encanto la tienda y me enamore de unos botines negros, ideales. /

Our first stop was Chanel. I had never been there, I was really exciting to get in and see the whole store, and their garments closely. It didn't disappoint me, I fall in love with a gorgeous booties.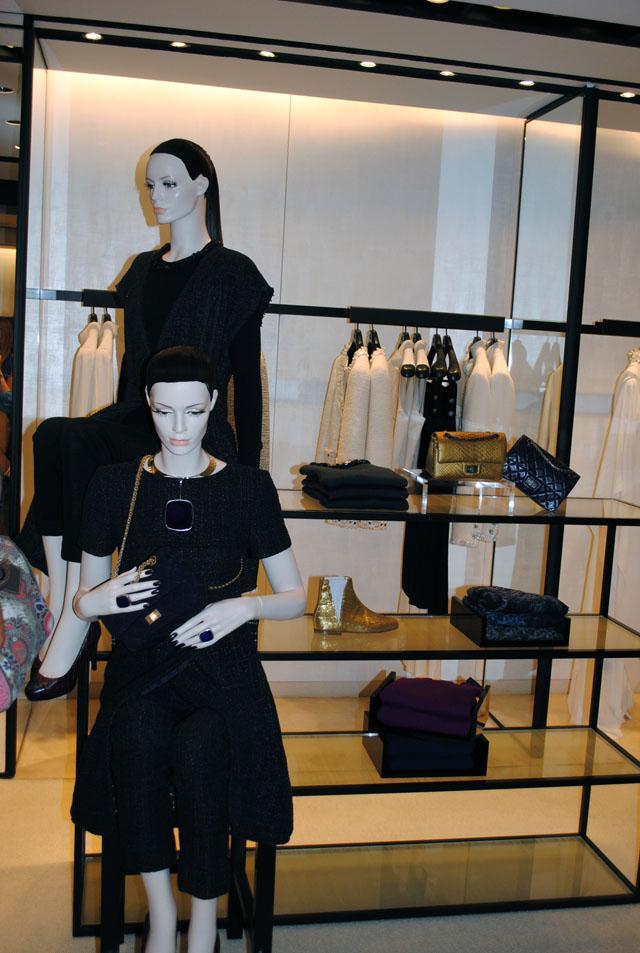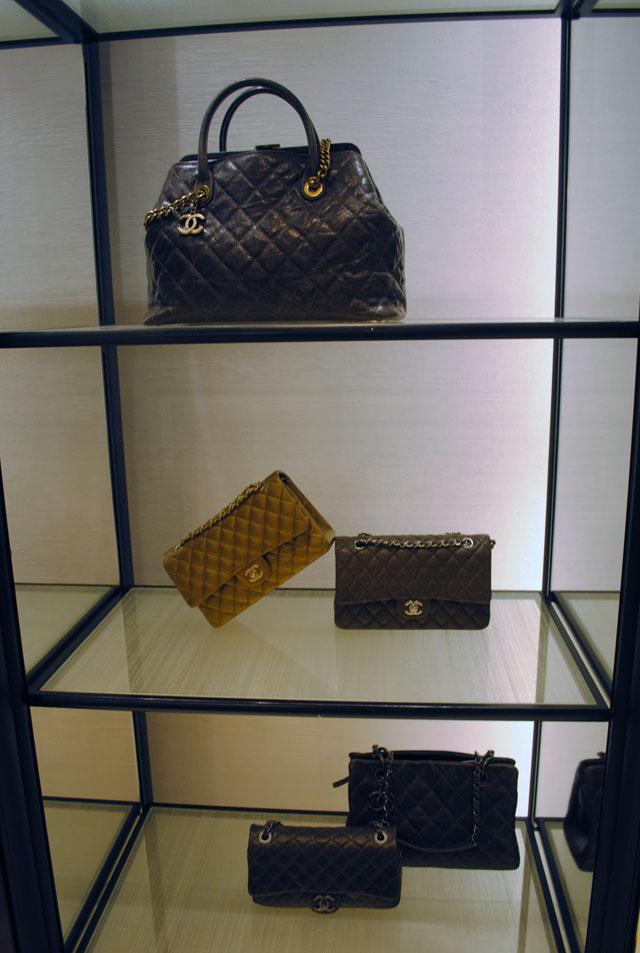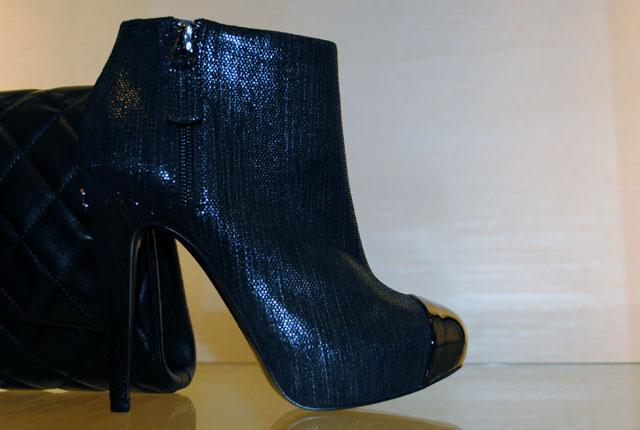 2. Agent Provocateur. 
La ultima vez que estuve fue en la inauguración de la tienda, el pasado mes de abril (si quieres ver el post, aqui). Esta firma me vuelve loca desde hace años, tengo que confesarte que me encanta la lencería, y esta casa británica es lo mas de lo mas; si, tengo que empezar a ahorrar ya. /

Last time I went was in the opening party of the shop, las April (if you want to see the post, hear is

the link

). This brand drives me crazy since few years ago, I have to confess lingerie is one of my obsessions, and this British house is everything; yes, I have to start saving.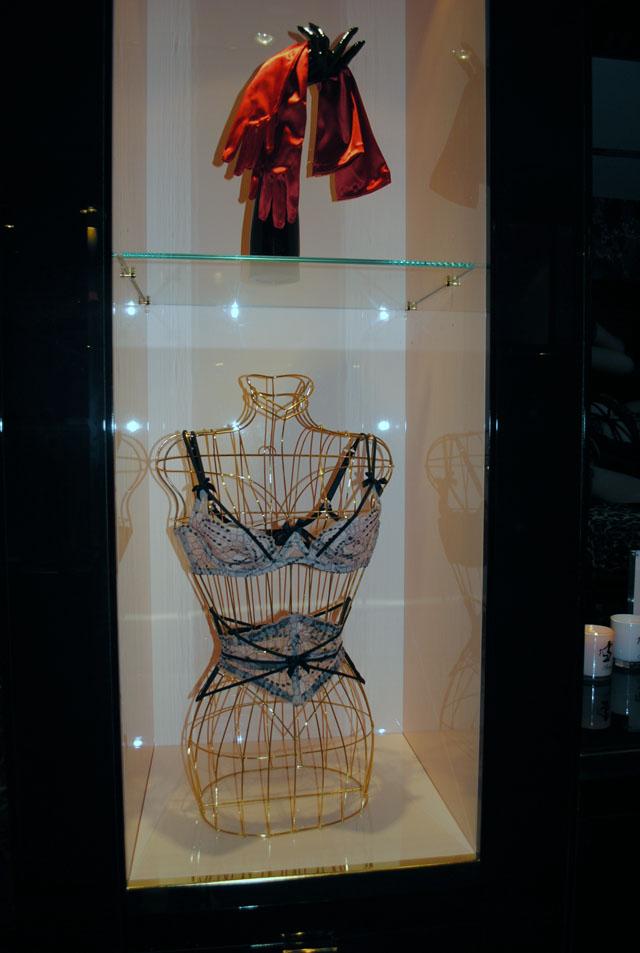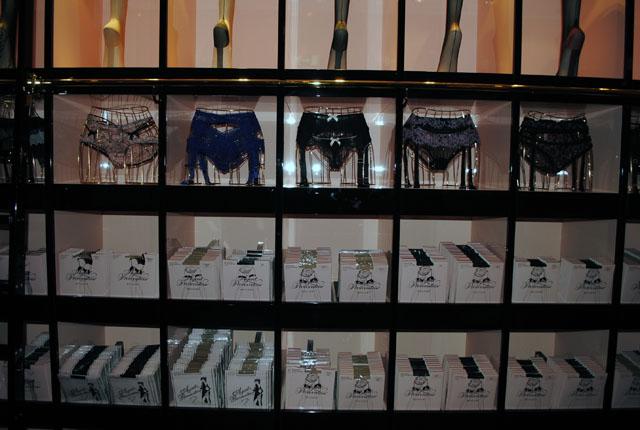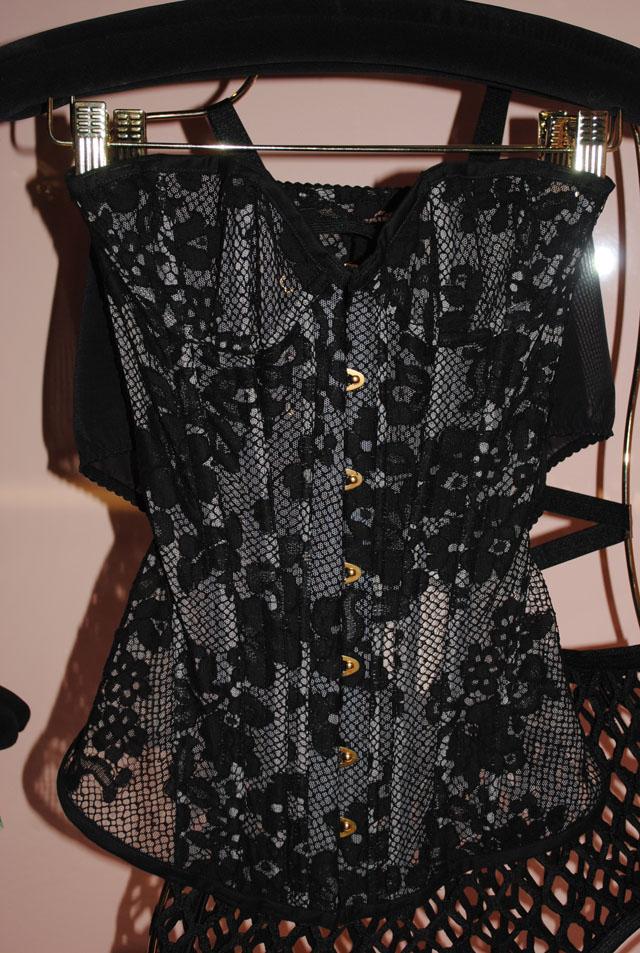 3. Dolores Promesas. 
Si, me sigues desde hace tiempo, sabrás es una de mis firmas preferidas, por sus diseños, y la calidad de los tejidos. La camiseta con Tula en dorado, es ideal para llevar con unos vaqueros. /

If you follow me since sometime ago, you will know that is one of my favorite brands, for their designs and the quality of their fabrics. The Tula t-shirt in gold, is great to wear with jeans.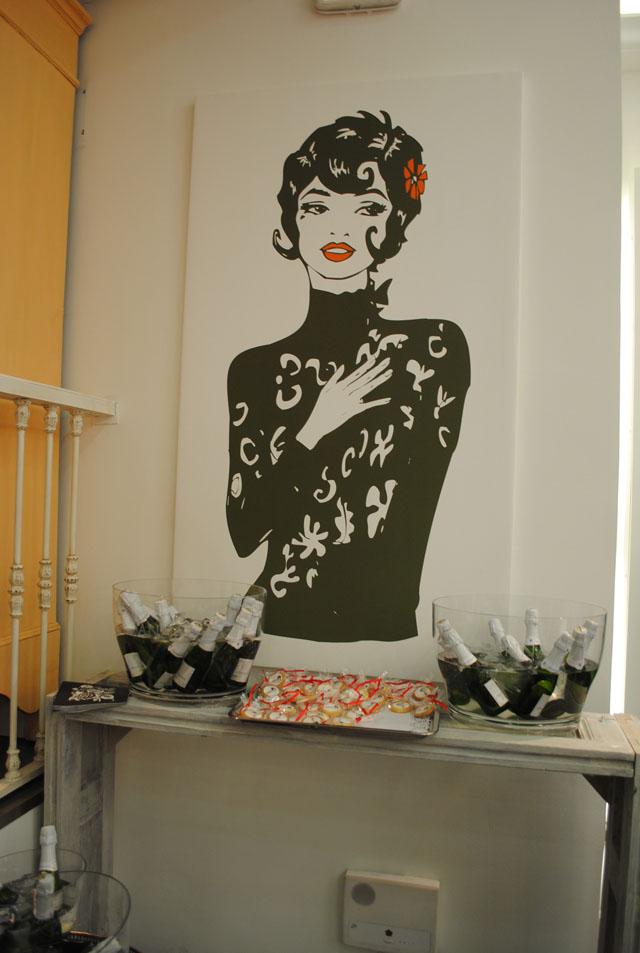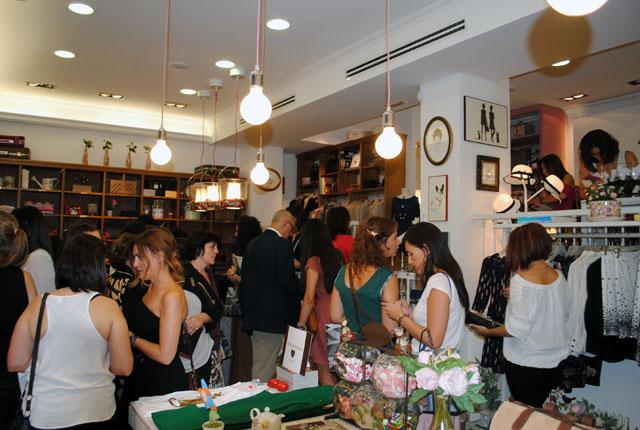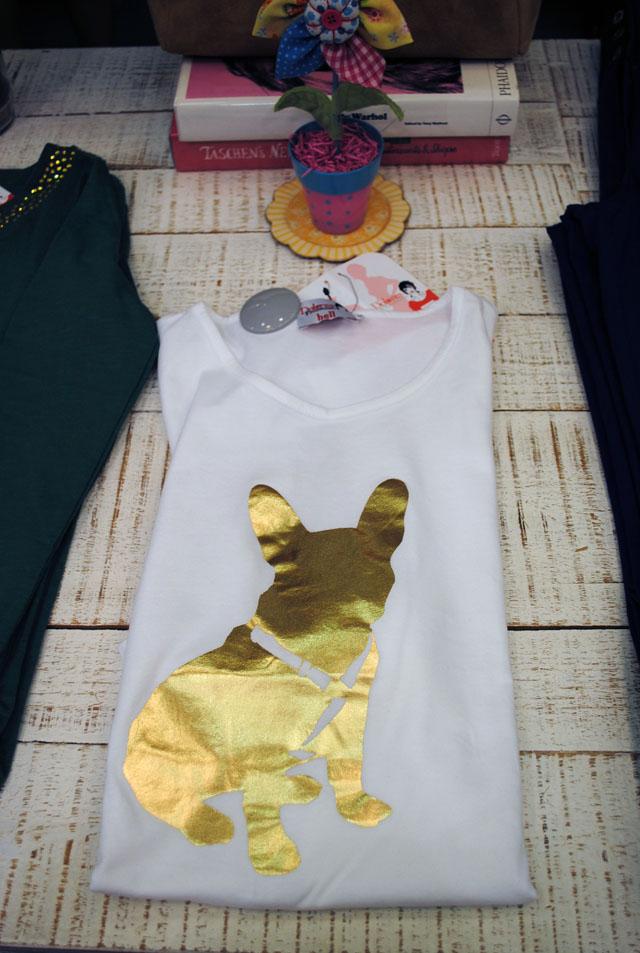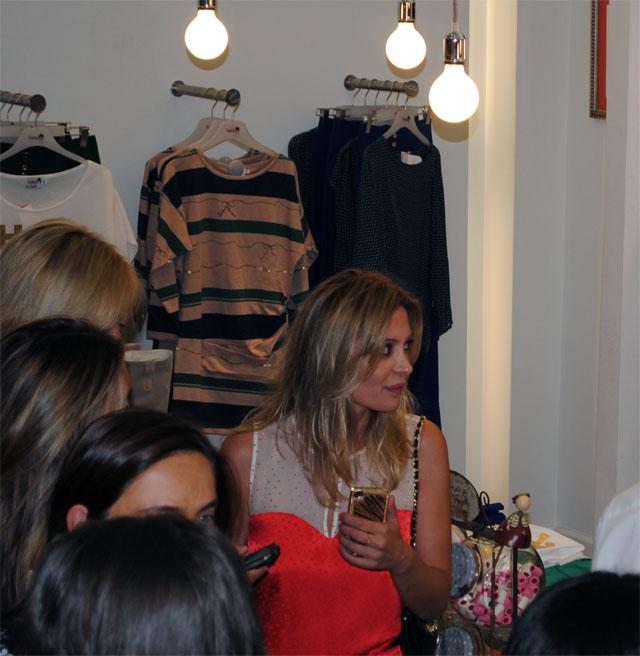 Alicia, una de las diseñadoras de la firma, estaba espectacular con un mono blanco y rojo. /

Alicia, one of the designers of the brand, looked gorgeous with a white and red jumpsuit.


4. Lopez-Linares.
Como si nos trasladáramos a otra época, esta tienda-anticuario es una monería, eso si, a ella solo podías acceder con invitacion. Nunca había estado y me encanto, eso si, fotos pocas porque me daba miedo tirar algo. /

As if we were in some other time, this antique store is amazing, you could only get in with an invitation. I had never been there, I fell in love with it, but couldn't take many pictures, I was too afraid to break something.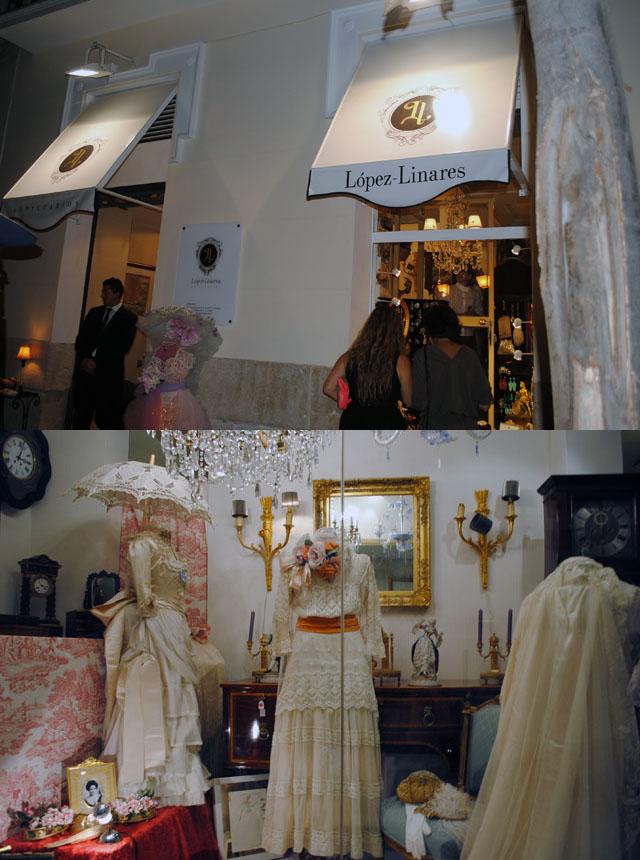 5. Tous. 
La tienda de la firma de joyería catalana, estaba hasta arriba, no se podía pasar por la calle y la cola que había en el photocall ere increíble. /

The jewellery brand, was so full, you couldn't even walk on the street, and the line to get to the photo-call was terrible.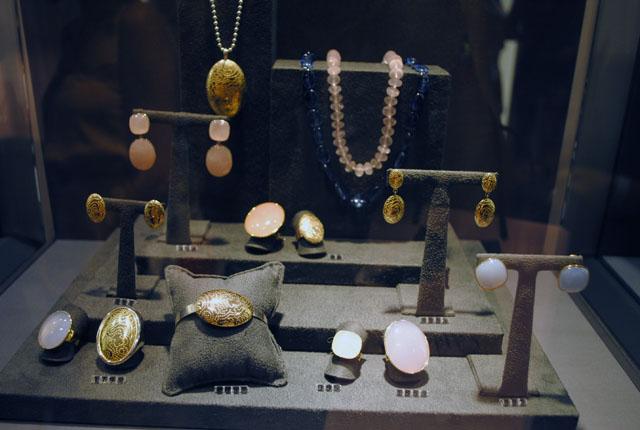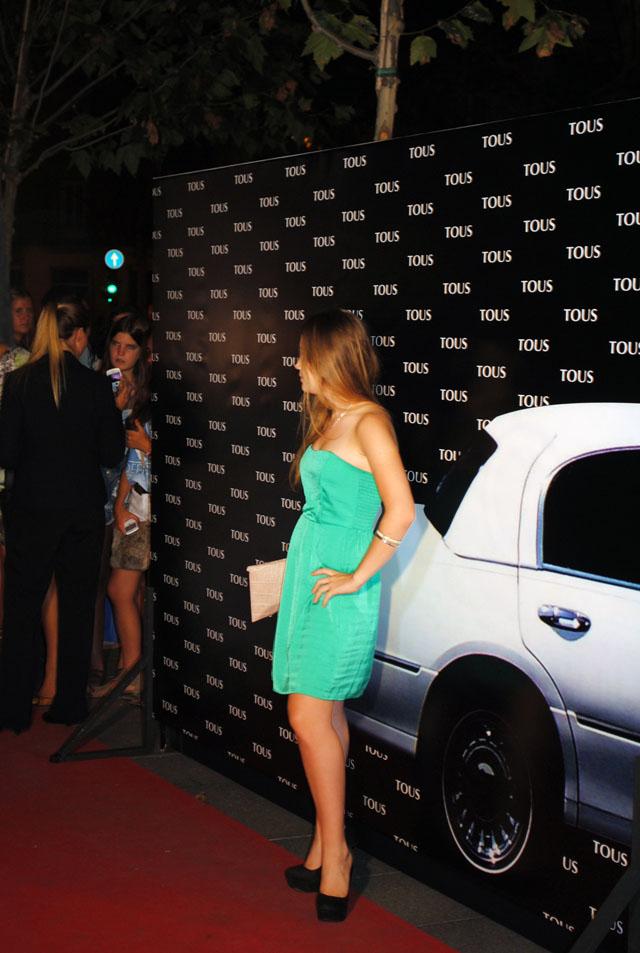 En la calle, en un stand de El Corte Ingles, estaba Boris Izaguirre firmando libros. Imagínate la gente... / On the street, at El Corte Ingles, was Boris Izaguirre signing books. It was crowded.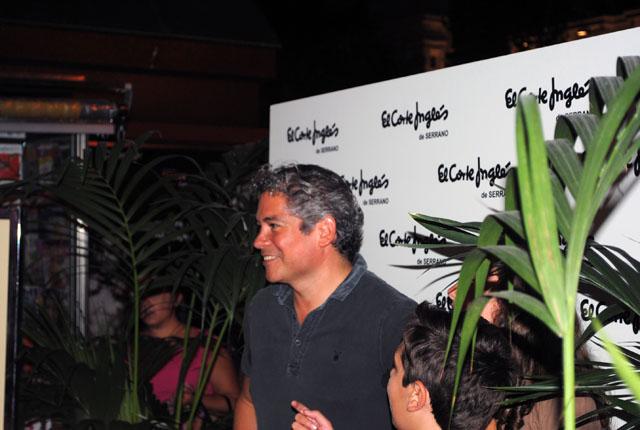 6. Kieh's.
Como si nos trasladaramos a una escena de Sexo en Nueva York, la famosa tienda estaba esta arriba. Realizaban un test de piel, y parce que nadie se lo quería perder. Eso, o lo que querían eran las muestras que te daban si te la hacías. /

As if we were on a Sex and The City scene, la popular store was full. You could have a skin test, it seems anyone wanted to miss it. That or they were looking for to recieve the samples, they gave you if you realize that test.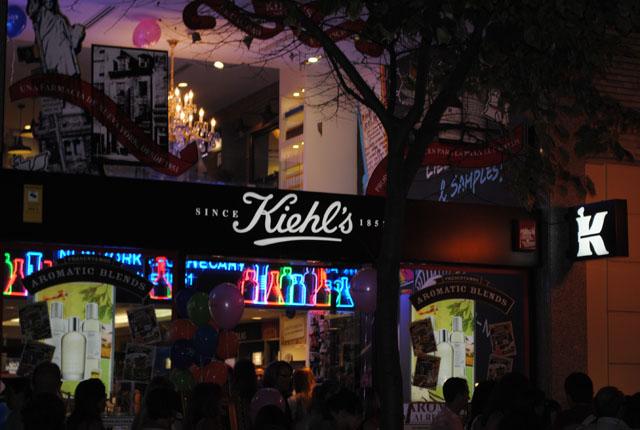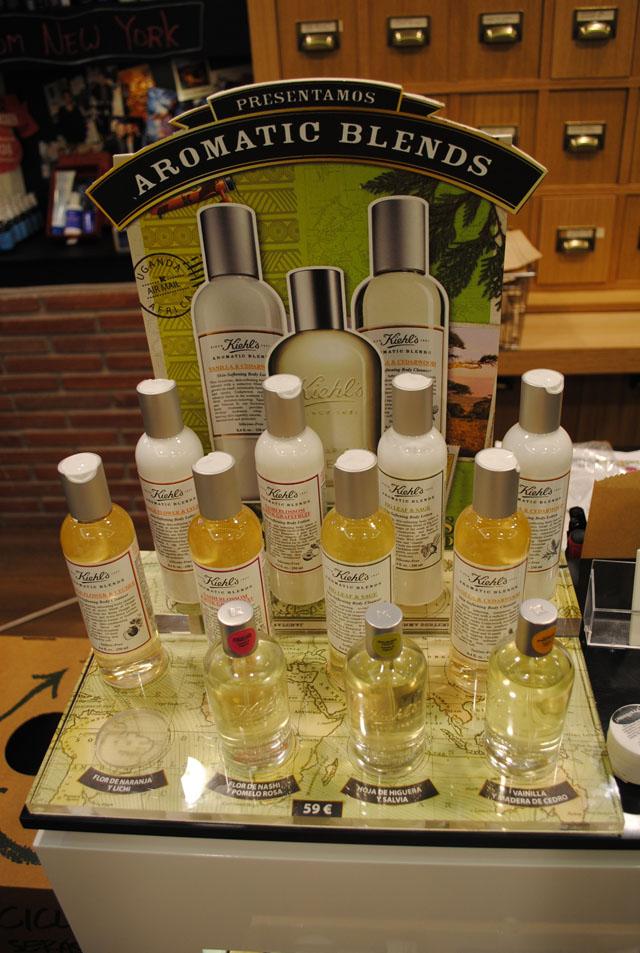 7. Trucco. 
De Trucco poco, mas que resaltar esta cazadora, muy trendy e ideal. /

About Trucco not much, just this leather jacket, too trendy and really cute.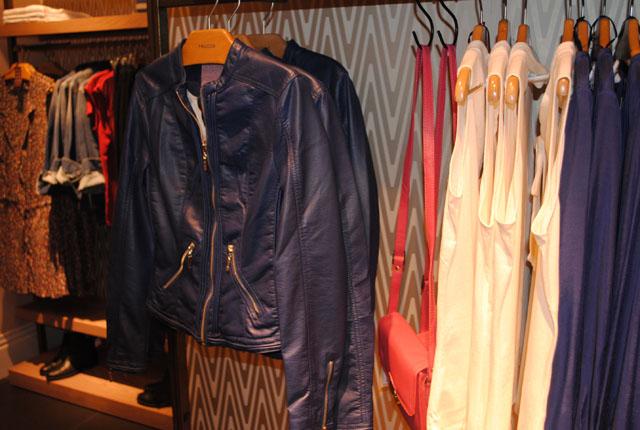 8. IKKS.
Era una parada obligada, porque independientemente de la firma, cuyas prendas me encantan, tenia que ver a Silvia, de Lady Addict, una blogger como la copa de un pino (una de las mejores de nuestro país, que no se ofenda nadie eh!), modelo en auge y una persona extraordinaria, en todos los sentidos. Silvia, espero que nos veamos pronto, gracias, un besazo. / It was a must stop, regardless the brand, witch I adore, I had to see Silvia from Lady Addict

, an amazing blogger (one of the best of Spain, not to offend anyone), a booming model, and an extraordinary person in all the ways. Silvia hope we will meet soon, thanks, xoxo.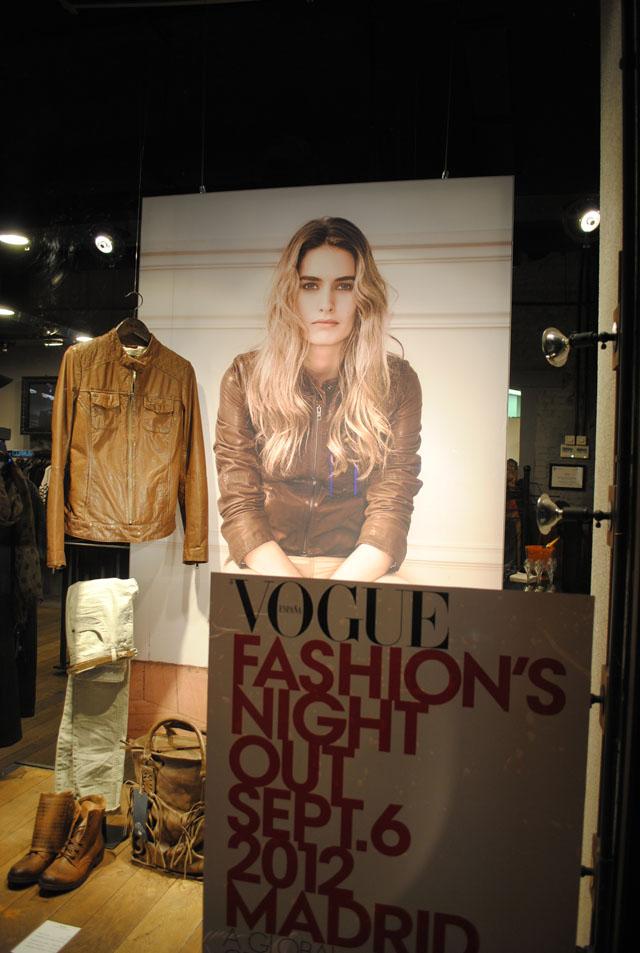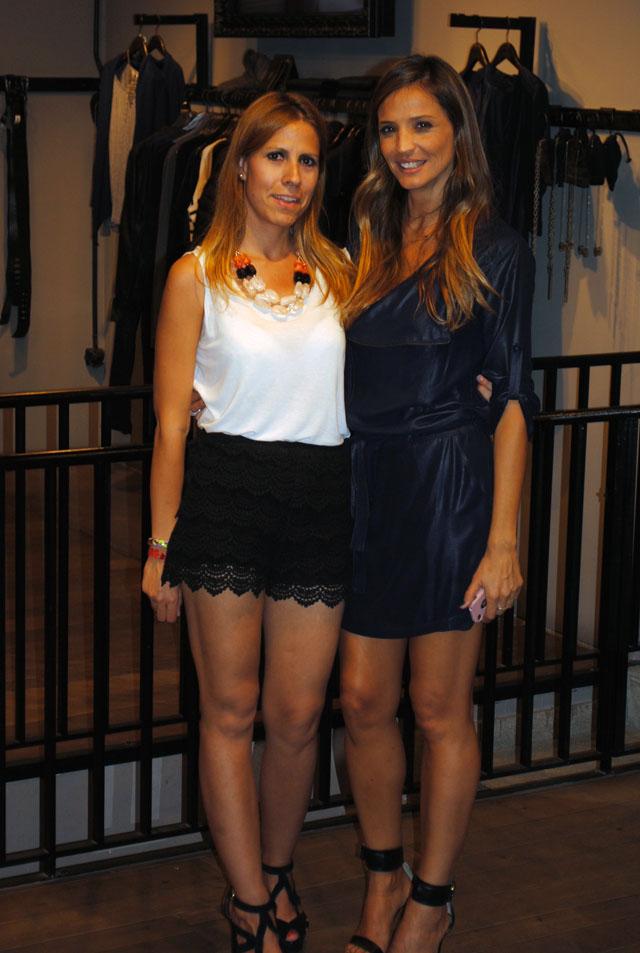 9. Christian Louboutin.
La tienda de Christian Louboutin era una de las mayores atracciones de la noche, el motivo? Mario Vaquerizo, el rey del mambo jaja, o al menos de todos los saraos. Alli vimos también a Alaska (obviamente si estaba Mario tenia que estar ella) y a alguna que otra amiga. / The Christian Louboutin store was one of the biggest attractions of the evening, the reason? Mario Vaquerizo, the king of mambo, or al least of all parties. There we also saw Alaska (of course if it was Mario she has too be there; is his wife), and some friends.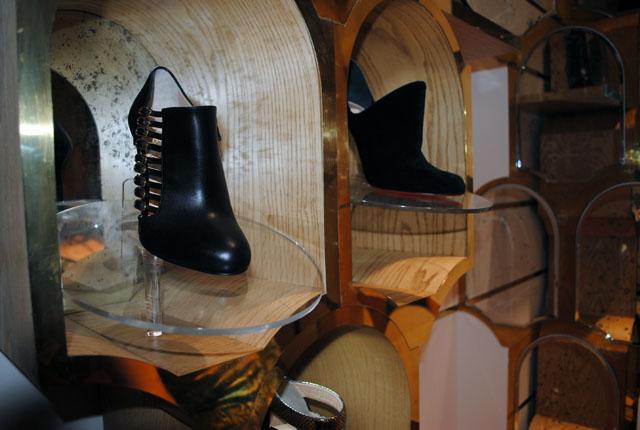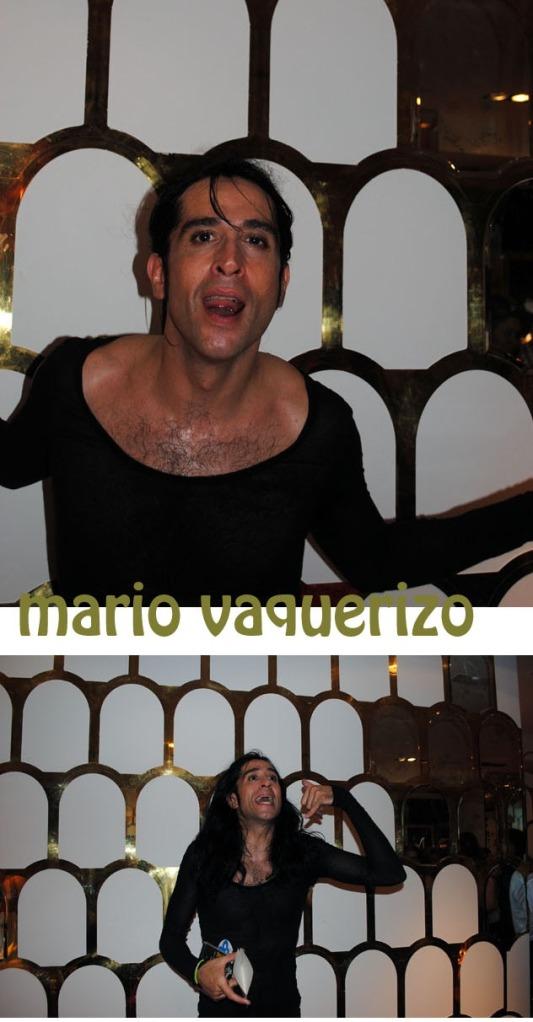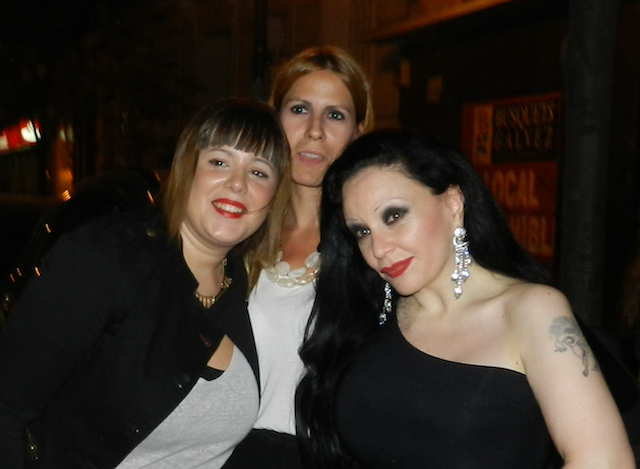 Con Alaska y Lorena de la Balsa. Que horror salgo fatal!!! / With Alaska and Lorena de la Balsa. Terrible I look awful!!!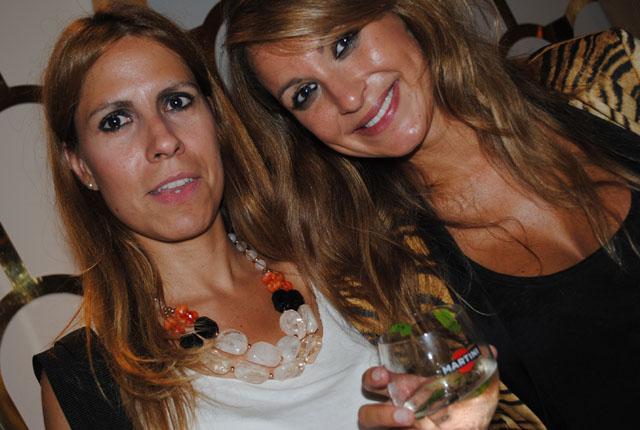 Con Bea de Necklace of Pearls, un amor de niña; ella siempre tan estilosa. / With Bea from Necklace of Pearls, a lovely girl; she always is stylish,
10. México esta de moda.
La organización de moda Mexicana me invito a un Coctail-showroom, donde exponían los diseños de excelentes artistas mexicanos, o relacionados con México. Como eventos, el mejor montado, tengo que confesarlo hasta Modesto Lomba se paso por allí. Entre ellos, una de las diseñadoras españolas mas aclamadas Maya Hansen, y un descubrimiento... sigue leyendo y te lo cuento. / The Mexican organization, invited Mia's Fashion Scrapbook, to a Cocktail-showroom, where theire were expose the designers of gorgeous mexican artis and others related to Mexico. As events the best organize, its true; even Modesto Lomba went there. Among them was Maya Hansen one of the most acclaimed spanish designers, and a discover... keep readying and you will know.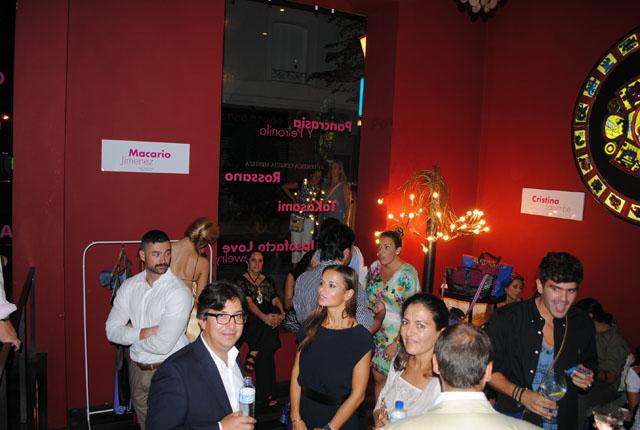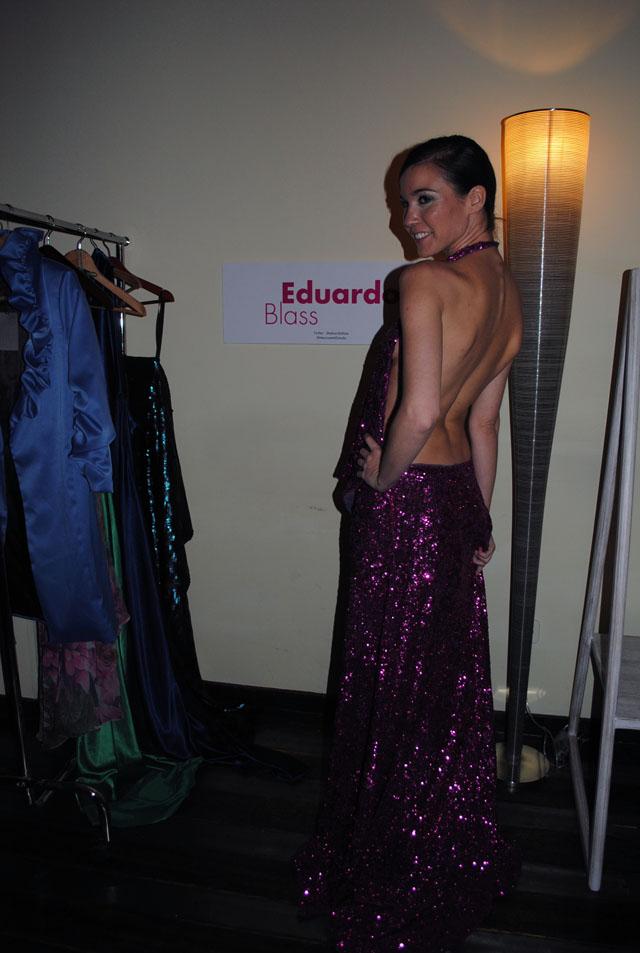 La colección de Maya Hansen para la primavera-verano 2012/2013 ha sido inspirada en México, de aquí su colaboración. La colección estupenda, merece la pena verla, aquí por ejemplo. / The Maya Hansen SS 2012/2013 collection has been inspired in Mexico therefore this collaboration. The collection is gougeous you should take a look, hear for example.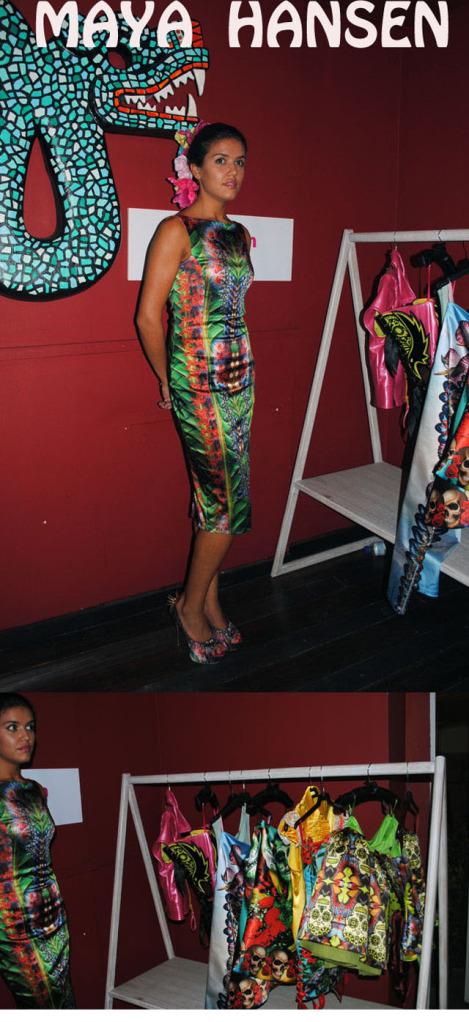 Una diseñadora para recordar: Abril Cervera. Vestidos de alta costura espectaculares. Curiosidades? muchas. Lo mas interesante es que en 2009 realizo el vestuario para los Grammy latinos, y en 2007 fue diseñadora de Miss Internacional. /

A designer to remember:

Abril Cervera

. Beautiful haute couture dresses. Gossip? many. The coolest is the in 2009 she realized the wardrobe of the Latin Grammys, and in 2007 the Miss International one.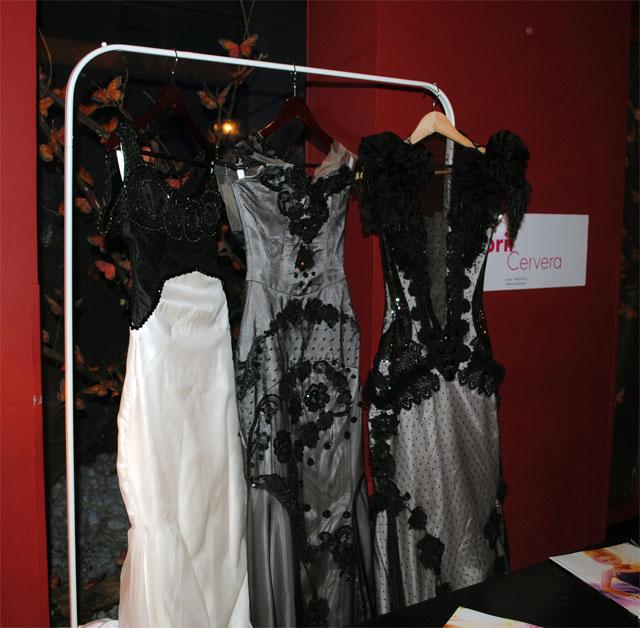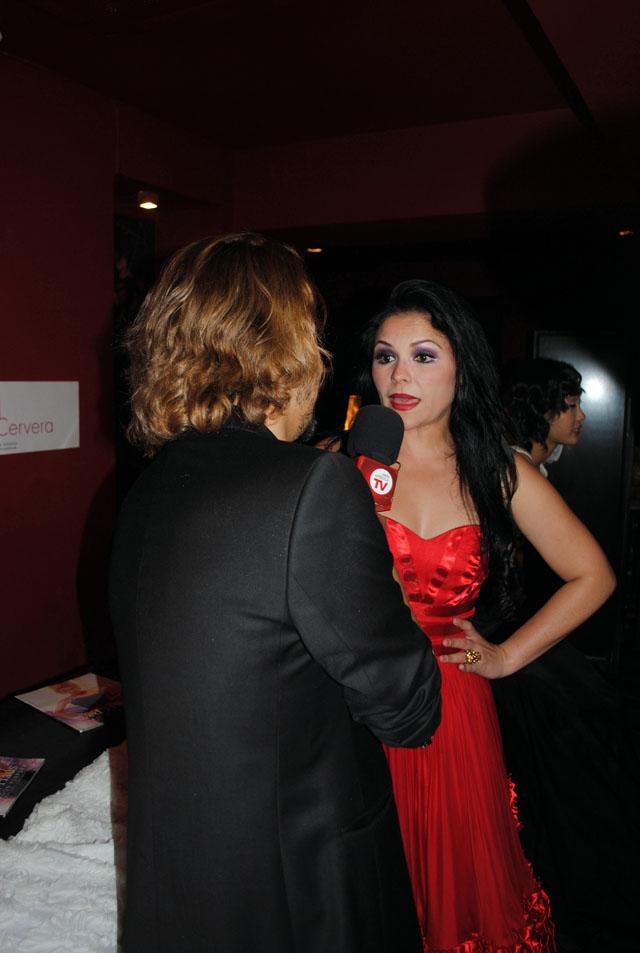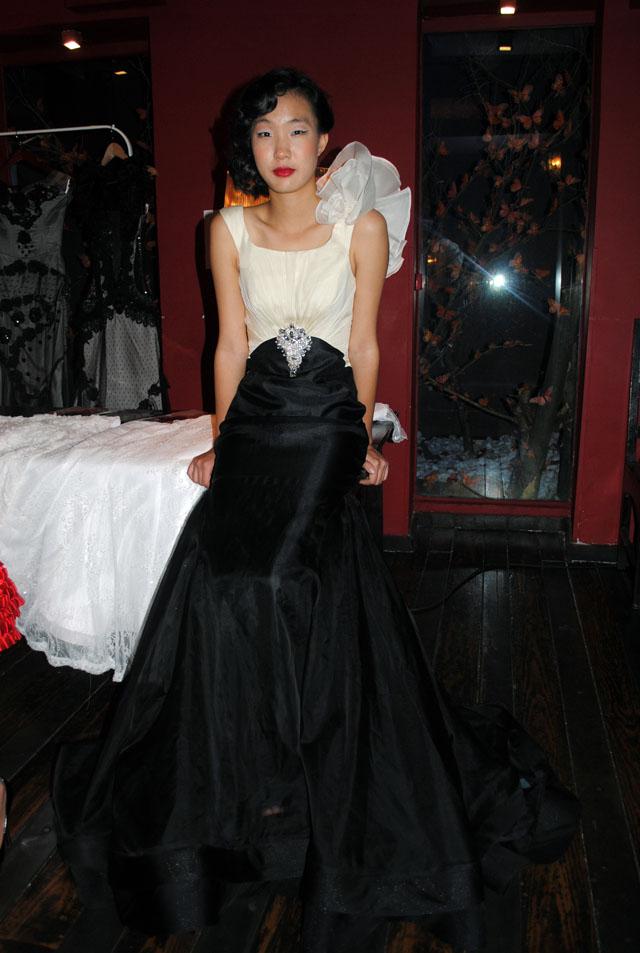 Un descubrimiento: Carlotta. Como street style es muy estilosa, tiene muchísimo gusto, y encima es un amor de persona. Carlota es la dueña de OhCarlota, un espacio divertido donde puedes encontrar desde complementos, moda a tapas y bizcochos. Uno de los accesorios que puedes encontrar es el clutch de calavera que ves abajo. Donde? en Chincon (Madrid), pero si quieres visita su facebook, aqui. / A discovery: Carlotta. As street style she is so stylish, she has great taste (as far as I have seen), plus she is super nice. She is the owner of OhCarlota, a fanny space where you can find accessories, fashion, and even tapas and cakes. One of the accessories she sales, is the skulls clutch you see below. Where? in Chincon (Madrid), but if you want to visit her facebook, hear.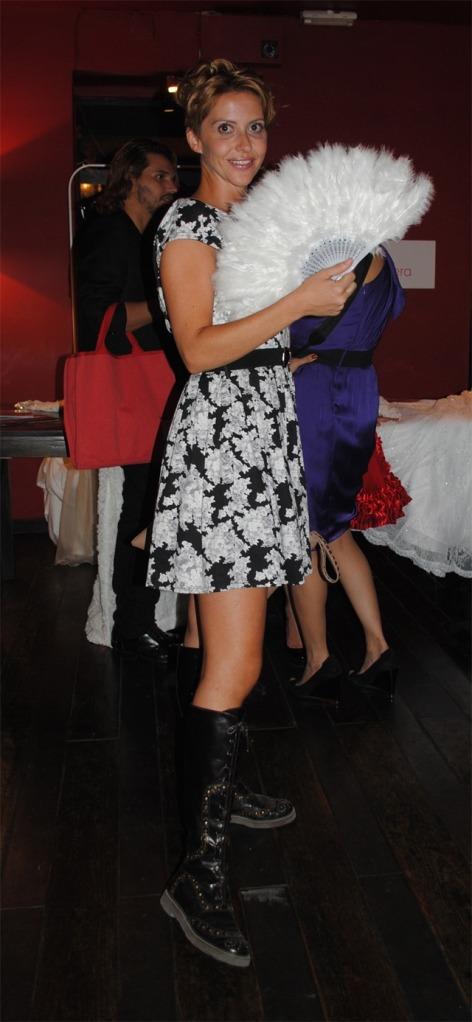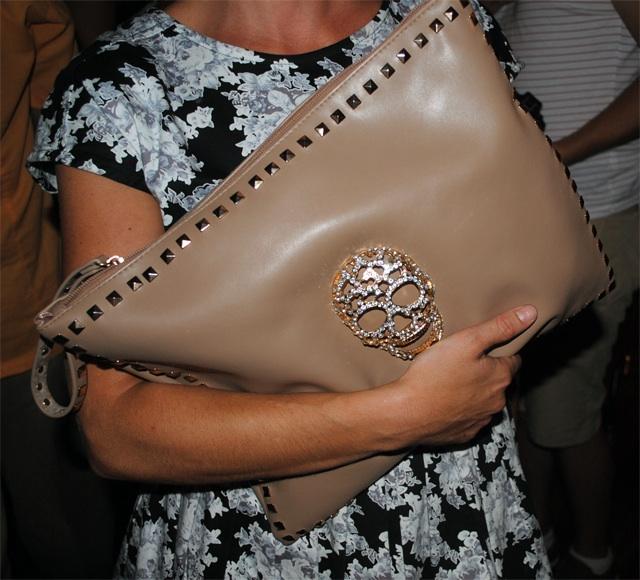 Divertido: Como nos ensenaba el tacón de sus zapatos.. muy chulos, por cierto. /

Funny: How she show us her heels.. cute of couse.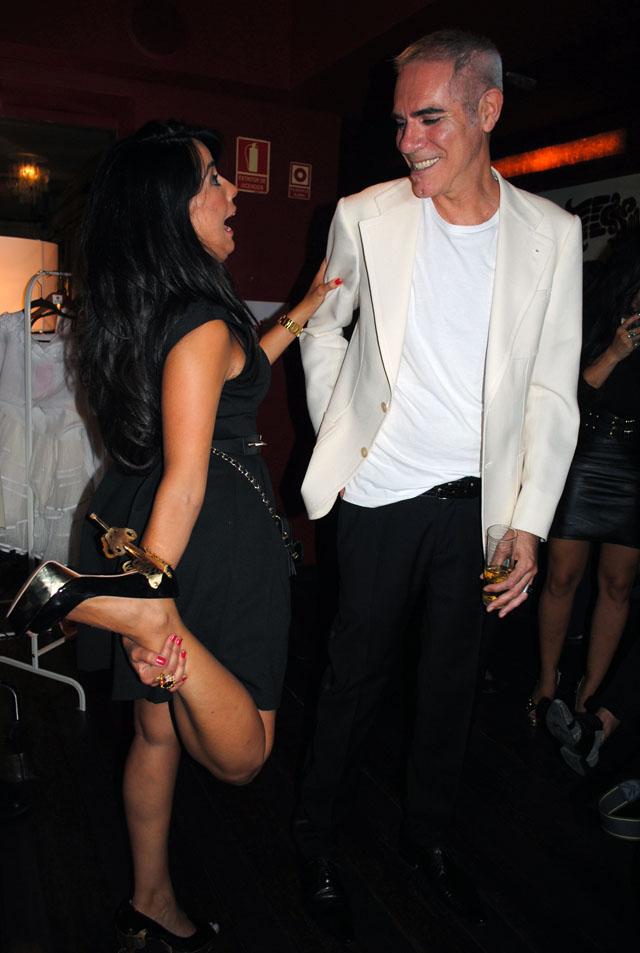 Te pasaste por la Vogue Fashion Night Out? en Madrid o donde? que tal te fue? te gusto? o lo has visto mas flojo que otros años como me ha pasado a mi? /

Did you went to Vogue Fashion Night Out? in Madrid? or where? did you enjoy it? or have you seen it worst than the other years, as I did?


Xo xo, Mia


All image are taking for Mia's Fashion Scrapbook, but the one with Alaska, I did the talking and Lorena share her camera.