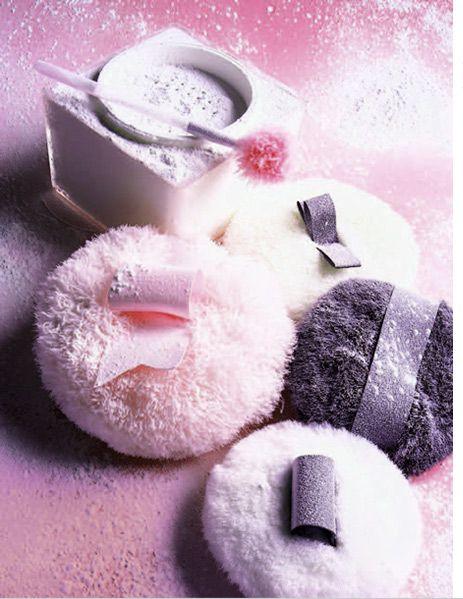 El martes pasado se celebró en Madrid, el Open Day de Belleza de Vogue y como quería compartirlo con las que no podíais ir, saqué mi cámara del armario, convencí a mi hermana para que me acompañara (que es una ayudante magnífica), cogimos el autobús y nos presentamos en la Galería Matte, cerca de la discoteca Gabanna (una de las más in de Madrid), en la calle Villanueva. Cuando llegamos ya había cola para entrar pero no nos podemos quejar que esperamos unos doce minutos, y se de buena tinta que quien llego poco después tuvo que esperar más de una hora. / Last tuesday was held in Madrid the Vogue Beauty Open Day and because I wonna share it with the one of you that couldn't assist I took my camera from my closet, convinced my sister to come with me (she is such a great assistant), took the bus and arrive at Matte Gallery, near the nightclub Gabanna (one of the most in of Madrid), in Villanueva street. When we arrived there was a line (queue in british english) to enter but can't complain we wait about twelve minutes and I know from a good authority that people who arrive shortly after has to wait over an hour.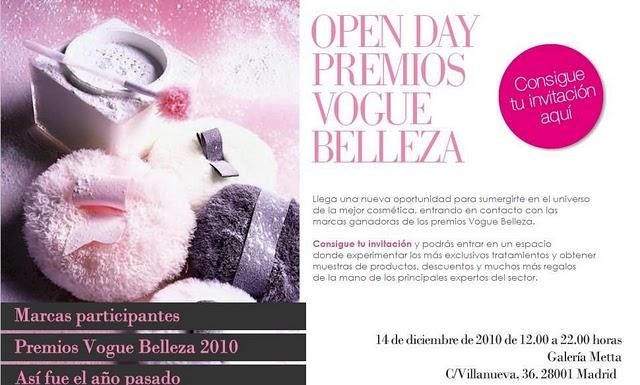 Dentro era un caos, lo siento por Vogue pero tengo que contároslo,  la galería estaba colapsada, empujones por aquí, bolsazos por allá... ¡uff vaya agobio! Lo cierto es que pensé que no iba a poder hacer ninguna foto pero al final me las arreglé y esto es lo que he conseguido, a ver si os gusta. /

Inside was a mess, I am sorry for Vogue but I have to tell you, the gallery was collapsed, people pushing hear and there, bag hits... what a overwhelmed! The truth is I thought I wasn't going to be able to take any pictures but finally I managed and this is what I got, hope you like it.


En Chanel y Dior te maquillaban y pintaban las uñas, pero había tal cola que era practicamente imposible hacerla. Obviamente, desistimos. / On the stands of Chanel and Dior they did your make up and nails but there was such line that it was almost imposible to do it. Obviously we desisted.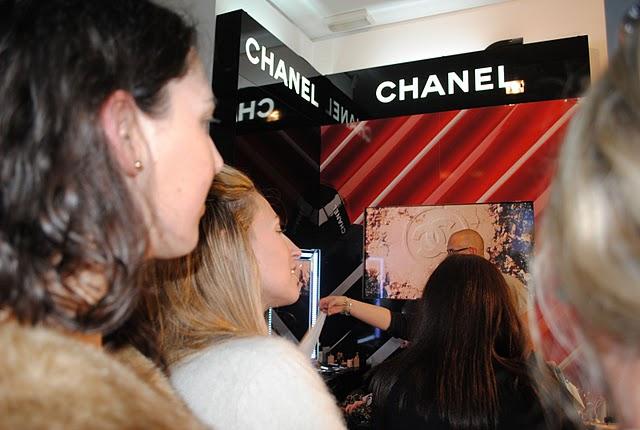 A Givenchy ni me pude acercar, os lo imaginareis por la foto. Pero me dio mucha rabia la verdad, porque es una de mis marcas favoritas en maquillaje y laca de uñas, y os aseguro que después de haber trabajado en una revista femenina he probado muchas cosas. / I couldn't get to Givenchy, for the pic you can get an idea. It was a petty, because is one of my favorite brands on make up and nail polish, and I tell you, after working in a fashion magazine I have try so many things.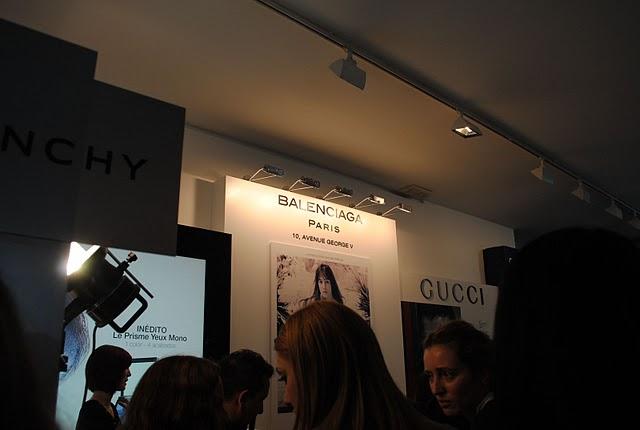 Clinique ganó con Even Better Clinical, un producto que disminuye las manchas de la piel. No se si alguna recordaís que antes Clinique tenía en el mercado Even Better, pues el Clinical es el mismo producto mejorado, más efectivo y apto también para el verano. Por cierto, Clinique regalaba una barra de labios, que para mi gusto fue el mejor detalle de todos. / Clinique wone with Even Better Clinical, a skin tone corrcetor. I don't know if any of you remind that Clinique had before Even Better, well the Clinical is the same product but even better and can be use during summer. Buy the way, Clinique give-away a lipstick, that for my taste it was the best present of all.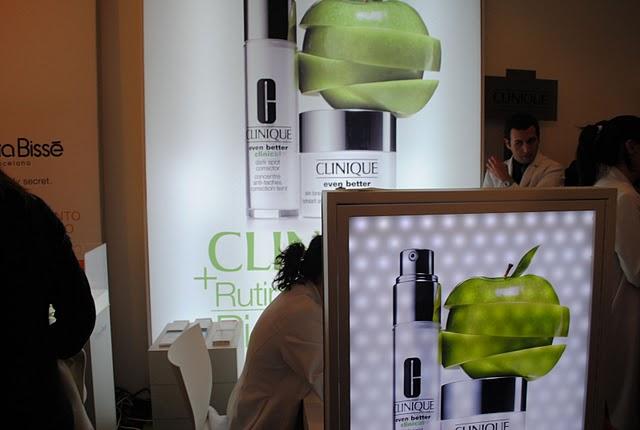 Balenciaga, estaba presente gracias a su nueva fragancia Paris, la última de la firma. Que por cierto, me gusta ese perfume. / Balenciaga was there due to its perfum Paris, the last fragance of the brand. By the way, I like it.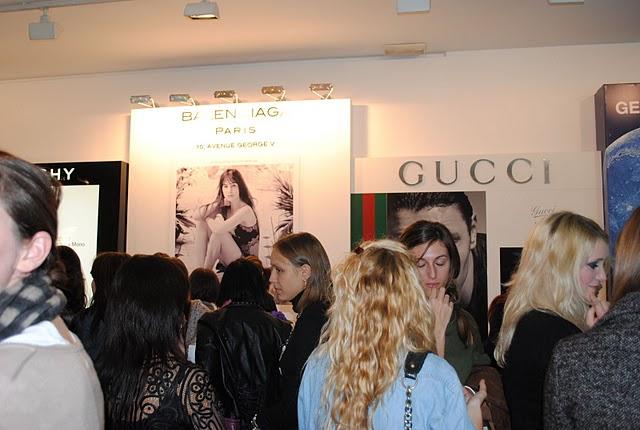 En Vichy, se supone que hacian un análisis personalizado de la piel, pero sinceramente no vi a nadie a quien se lo hicieran. /  In Vichy, presumably  did a personal skin analysis but truly I did not saw anyone doing it.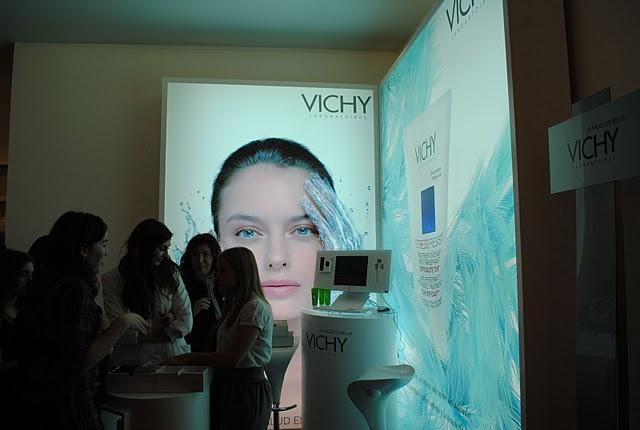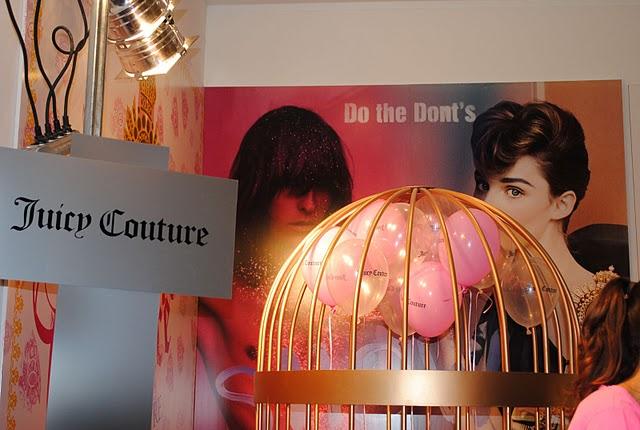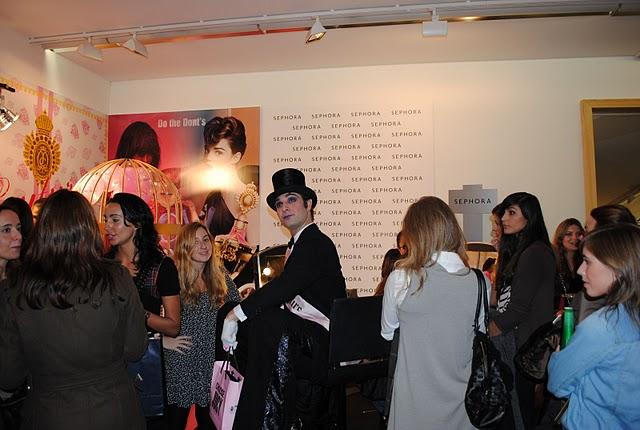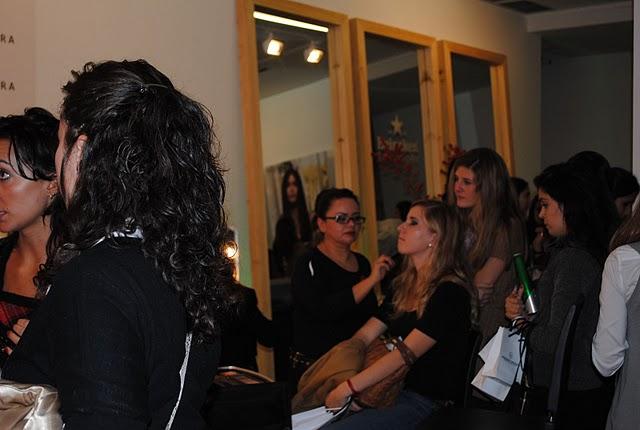 Aveda hacian consultas capilares y te daban un masaje. / Aveda did hair consults and give you a massage.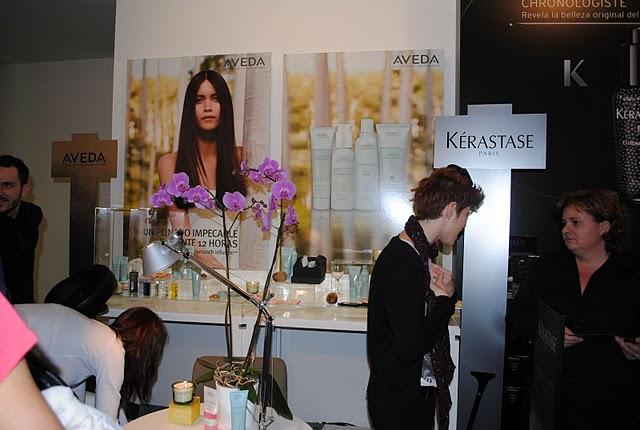 Kerastase presentaban Chronologiste, un serum y una mascarilla a base de caviar que si los mezclas y te lo aplicas como mascarilla te devuelven la belleza natural del cabello. / Kerastase presented Chronologiste, a serum and hair mask made with caviar, that if you mix it and use it gives back the hair natural beauty.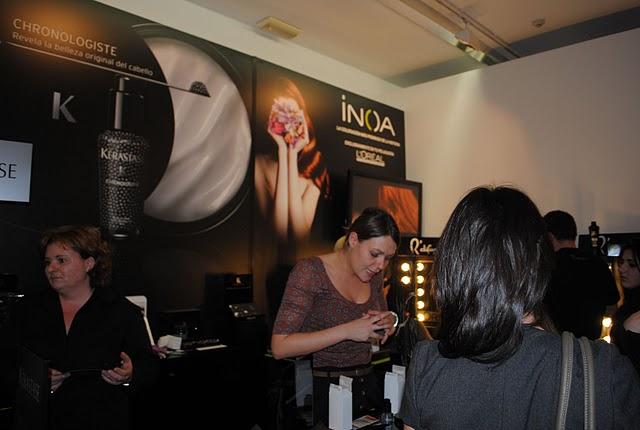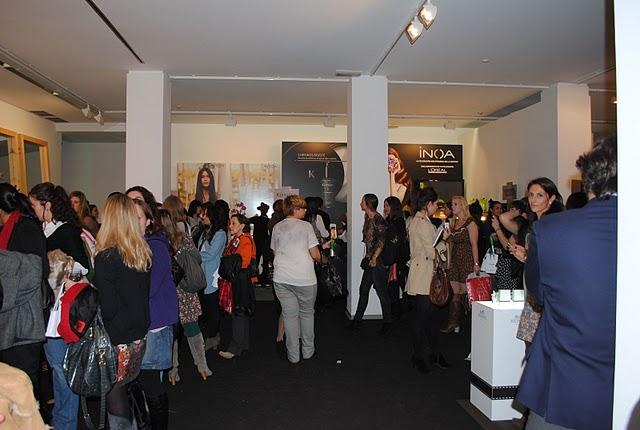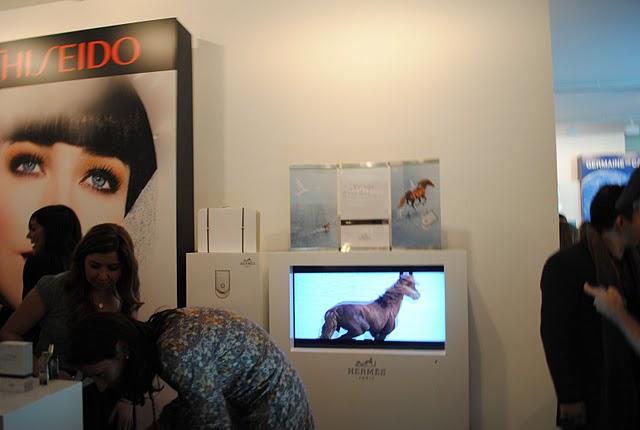 ¡Ay Shiseido, como me gusta esta firma! Pues presentaban la gama Future Solution LX, de la que se me pasó coger una muestra pero tuve la suerte (y lo digo porque es lo único que me pude hacer) de probar una maquina recién llegada de Japón  que contiene un software llamado Real Time Make up Simulator, que como su nombre indica es un simulador de maquillaje, la verdad es que es muy chulo pero me ví fatal. / Shiseido, oh I love this company! presented the Future Solution LX, which I forgot to get a sample but I was lucky (and I say because it was the only think I could get done) to try a new machine that just have arrived from Japan a software called Real Time Make up Simulator, that as its name says is a make up simulator, its so cool but I saw myself so bad.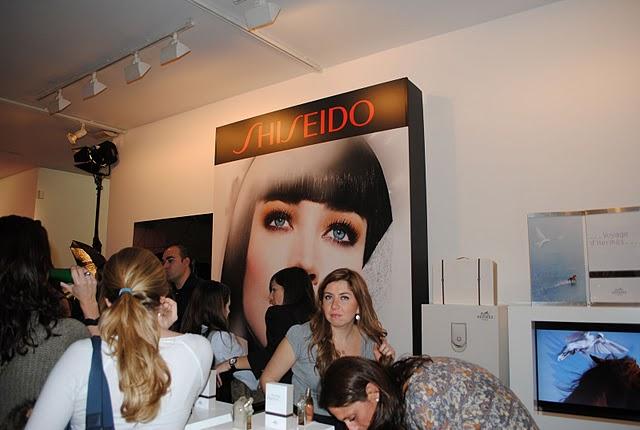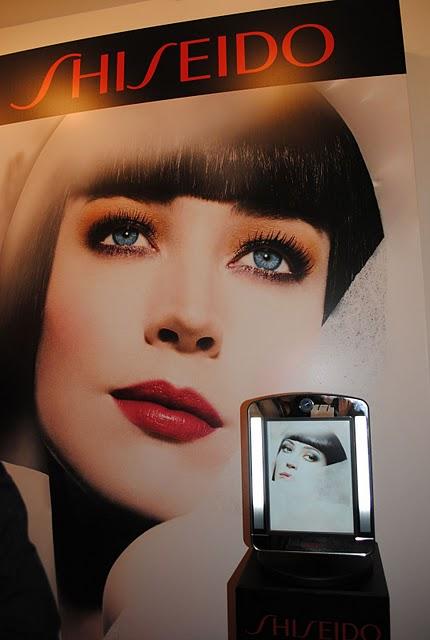 Y en el photocall... / And at the photocall...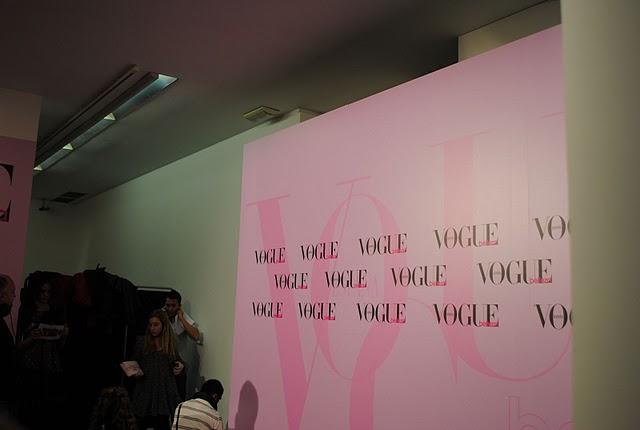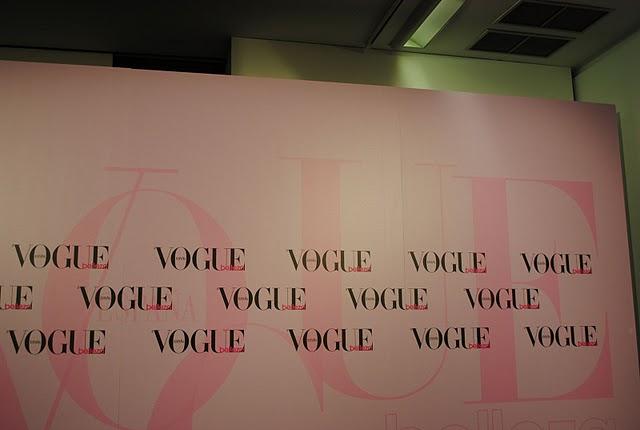 Adriana Torrebejano se pasó por la Galería y posó en el photocall con un estilismo informal, camiseta de rayas, vaqueros, cazadora y botines marrones. / Adriana Torrebejano stop by the Gallery and stand on the photocall with a very casual look, striped shirt, jeans, jacket and brown booties.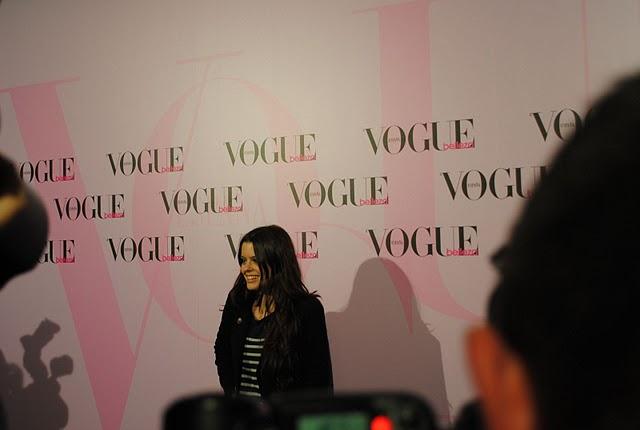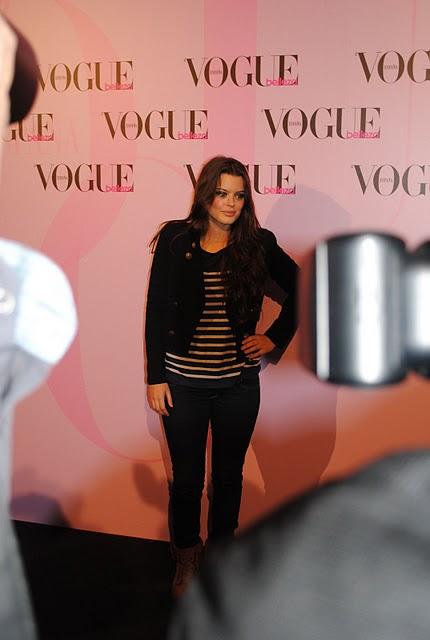 Martina Klein asistió con un look muy informal y sin maquillar, vistiendo un jersey de rayas, pantalones marrones tipo cargo y zapatos negros. Además, muy simpática se hizo una foto conmigo, en la que por cierto, salgo fatal pero tenía que colgarla. / Martina Klein also got a casual look with no make up. She wore a striped sweater, brown pants and black pumps. Plus she was so nice and access to get a picture with me, by the way, I look so awful but I have to post it.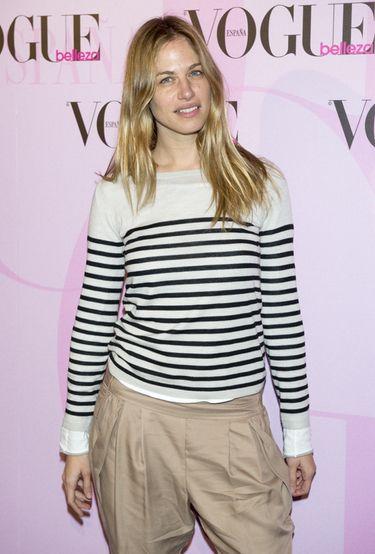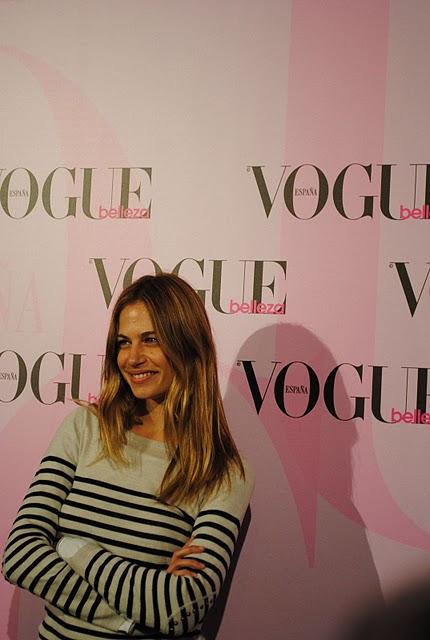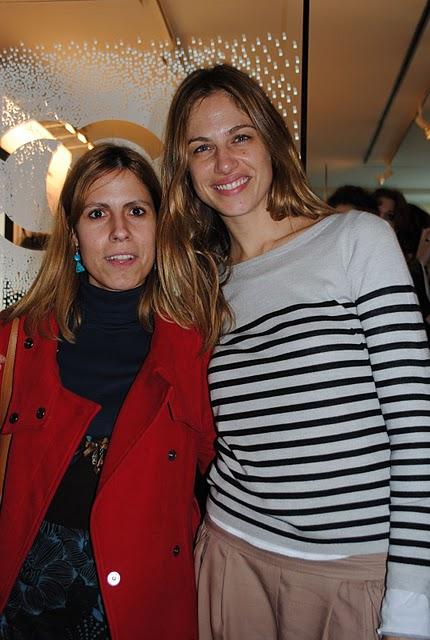 Los Premios. / The Awards.


Y para terminar os dejo un resumen de los Premios Vogue Belleza 2010, para los mas curiosos: / And to end up I give you a resum of the 2010 Vogue Beauty Awards for the most inquisitive:
Tratamiento Facial Básico: Shiseido / Basic Facial Treatment: Shiseido.


Tratamiento Facial Específico: Dior / Specific Face Treatment: Dior.




Tratamiento Corporal Básico: Natura Bissé. / Basic Body Treatment: Natura Bissé.




Cosmético Cuidado Persona: Vichy. / Personal Care Cosmetic: Vichy.


Maquillaje Base: Chanel. / Make up base: Chanel.


Maquillaje Colorido: Givenchy / Colorfull make up: Givenchy.




Tratamiento Cabello: Kerastase / Hair Treatment: Kerastase.




Peinado Cabello: Aveda / Hair stylish: Aveda.




Coloración Cabello: Inoa / Color Hair: Inoa.




Perfume Femenino: Balenciaga / Female Perfum: Balenciaga.




Perfume Masculino: Gucci / Male Perfum: Gucci.




Innovación: Clinique / Innovation: Clinique.




Packging: Hermès




Campaña Comunicación: Juicy Couture / Advertising and Comunication: Juicy Couture.




Aparatología Uso doméstico: Germaine de Capuccini / Using domestic appliances: Germaine de Capuccini.




Tratamiento en cabina: SK-II / Tratment in the booth: SK-II.




Cadena de perfumería: Sephora / Perfumery store: Sephora.


En resume, la iniciativa fue muy buena pero había demasiada gente, así que si Vogue lo vuelve a organizar o lo hace en un local más grande o es mejor acercarse por la mañana. Pero estoy contenta con el resultado de mis fotos, sobre todo con unas en especial que las compartiré en mi próximo post... ¡que nervios, estoy deseando saber que os parece! /

In summary, the idea was so good but it was so crowded in the gallery, so if Vogue does it again it has too be in a bigger place or better come during the morning. But I am happy with the result of the pics, especially with one I will share on my next post... I can't wait to see what you think?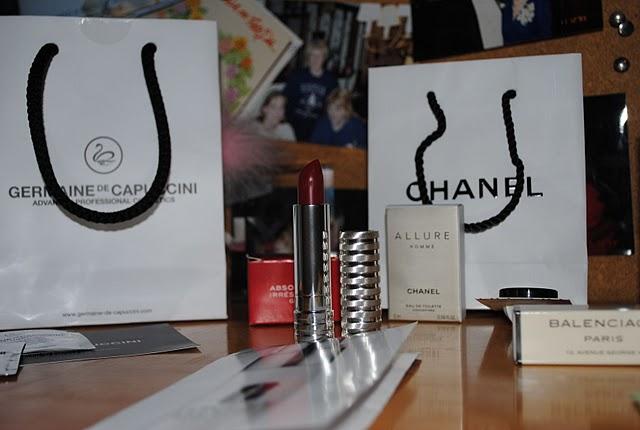 All the image but the two first ones are taking by me or my sister for Mia's Fashion Scrapbook.