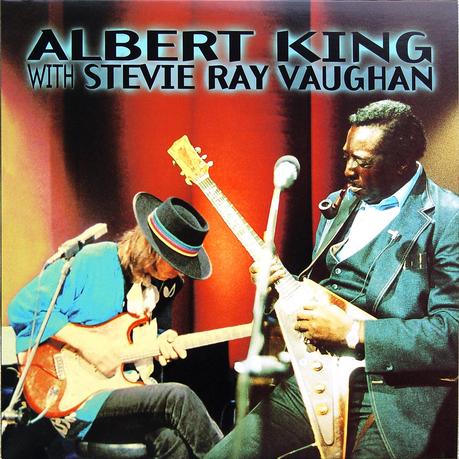 In Session is a blues album by Albert King with Stevie Ray Vaughan recorded live for television on December 6, 1983, at CHCH-TV studios in Hamilton, Ontario, Canada, and released as an album on August 17, 1999. The album was released on DVD on September 28, 2010.
The first of two collaborations captured for television. It was recorded for one of a series of live television sessions recording the performances of various artists. The TV show was called In Session. An interesting aspect of the album is that it includes short audio segments of the banter between the artists between songs (remembering that this was being broadcast as well).
Initially King wasn't going to do the show as he didn't know who Stevie Ray Vaughan was. He didn't realize that Stevie Ray Vaughan was actually 'little Stevie', the 'skinny kid' that he let sit in when King played in Texas. On one of the conversation tracks, King actually talks about this. When he realized who Stevie Ray Vaughan was, he agreed to play.
The album's material is mostly King's concert line up, with one Stevie Ray Vaughan cut, "Pride and Joy." King is 'driving' the session, but he purposefully features Vaughan on a number of the songs.
 cd
Pass: aksman