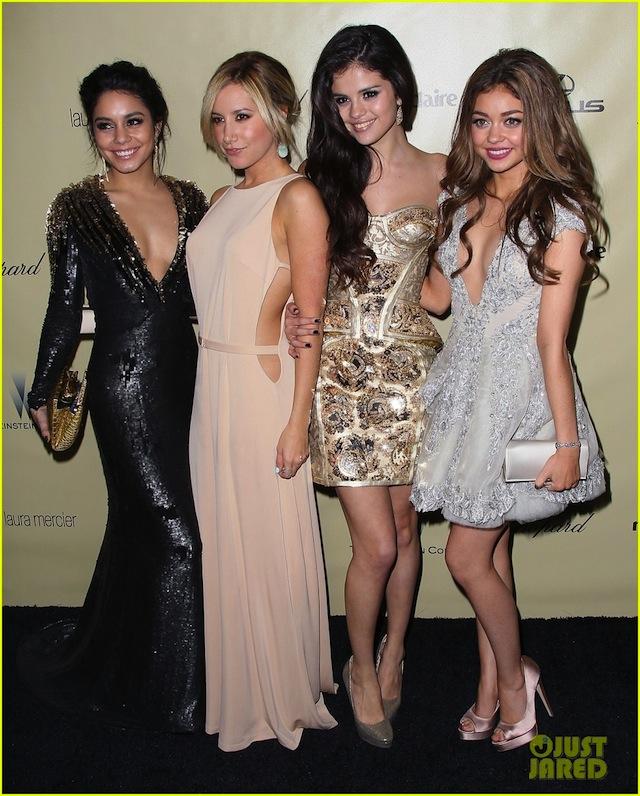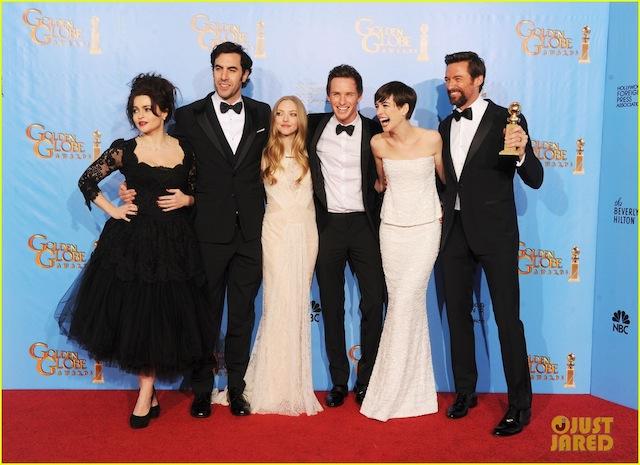 Es muy posible que ya estés cansada/o de ver imágenes de los Globos de Oro. Estos días, han salido en todos los medios sin parar, pero es un must de Mia's Fashion Scrapbook, tenia que sacarlo, y dar mi punto de vista. Espero darle un toque distinto que haga que te guste mas, y mostrarte algo nuevo que no hayas visto en otros blogs o webs. /

Its more likely, that you already feel tired of seen Golden Globes images. This week, they have been in the mass media all the time, but it's a must post for Mia's Fashion Scrapbook, I had to write about it and share my point of view. Hope to do it in a different way you might like it, and show you something you haven't see before.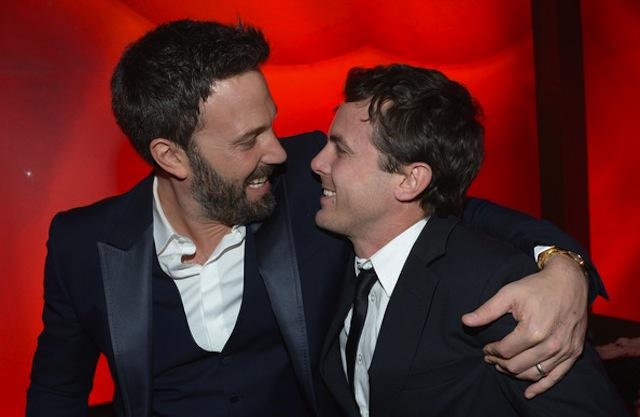 Como siempre, tiene la costumbre de celebrar estos premios entre semana, lo que hace que muchos nos acostemos deseando despertarnos y ver los resultados, y los looks de la alfombra roja. Tenias alguna predicción? y en cuanto a los looks de las celebrities? /

As always, they have the habit to celebrate the awards during the week, that make us going to sleep willing to get up and see the results and the red carpet looks. Did you had any prediction? and about the celebrities looks?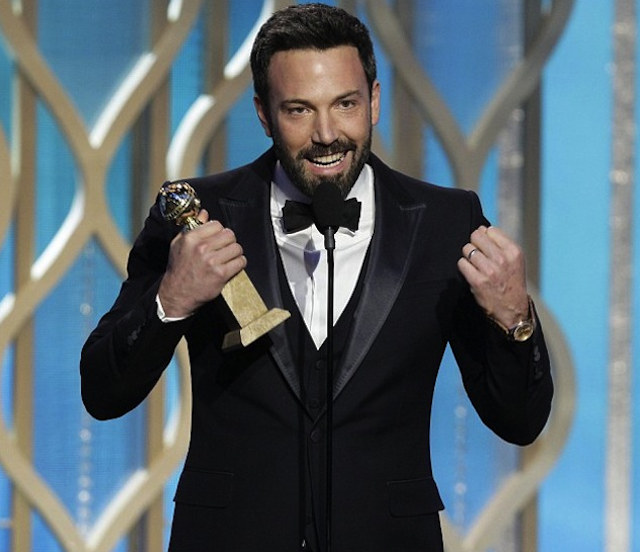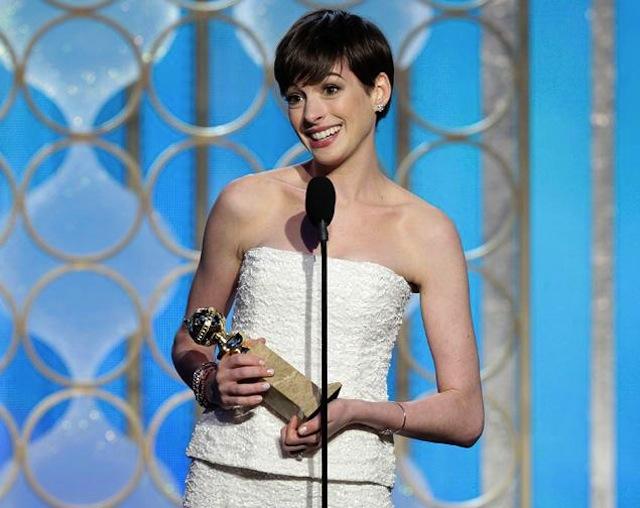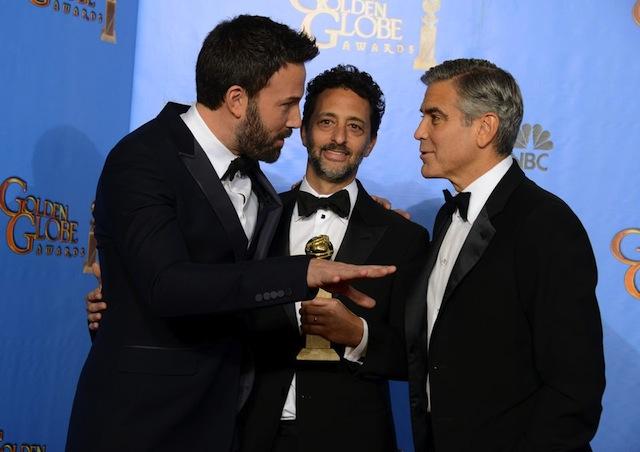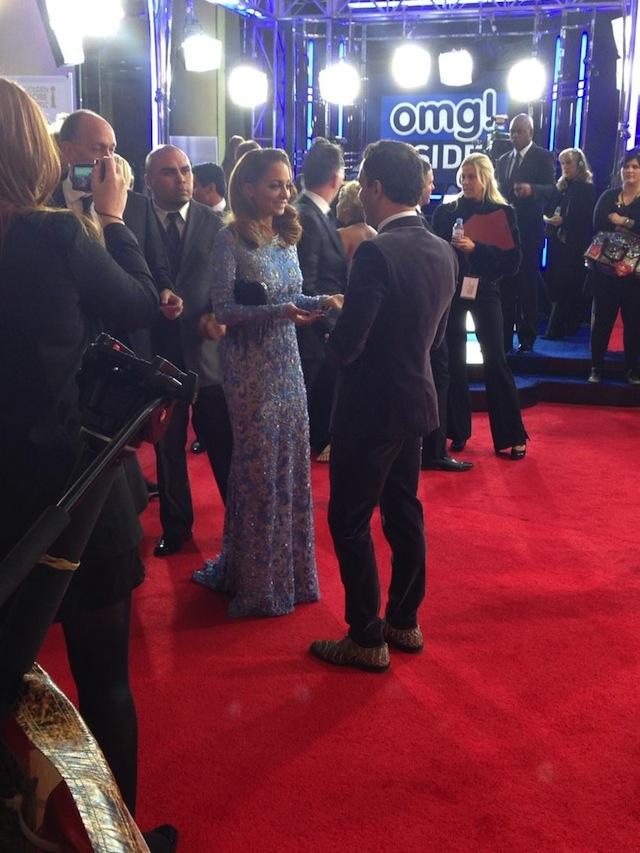 Los mejores looks de la alfombra roja. / Red Carpet best looks. 
Espectacular estaba Jessica Alba con un vestido tono melocotón y silueta sirena de Oscar de la Renta Pre-otoño 2013. El melocotón juega con su piel cetrina, y le sienta de lujo, y ella lo sabe. Para terminar su look eligió un precioso collar de diamantes de Harry Winston. Es uno de mis looks favoritos de la noche. / Gorgeous was Jessica Alba with a strapless peach mermaid silhouette gown by Oscar de la Renta Pre-Fall 2013. Peach looks great on her, and she knows it. To accessorize her look she chose a diamond Harry Winston necklace.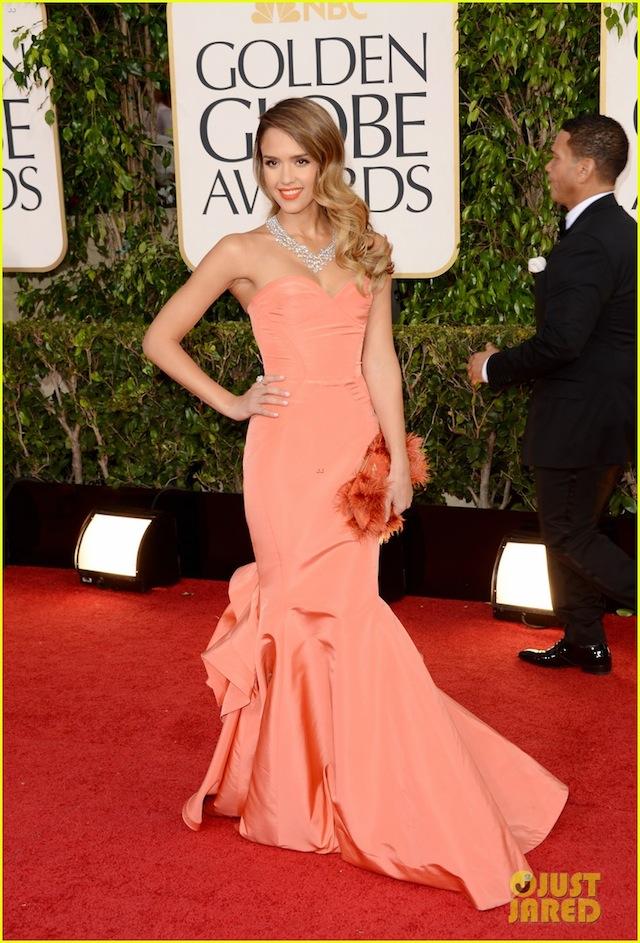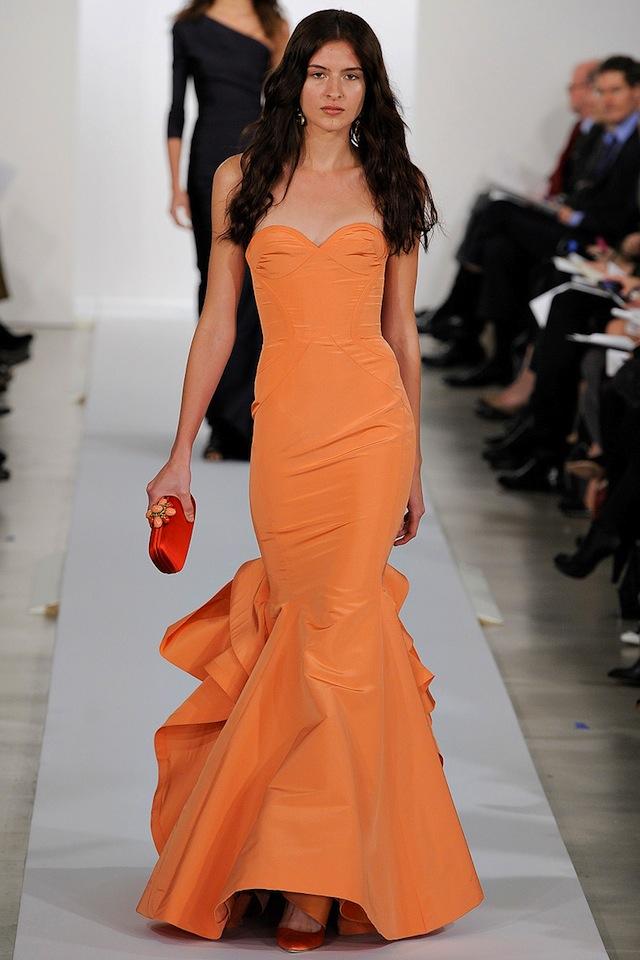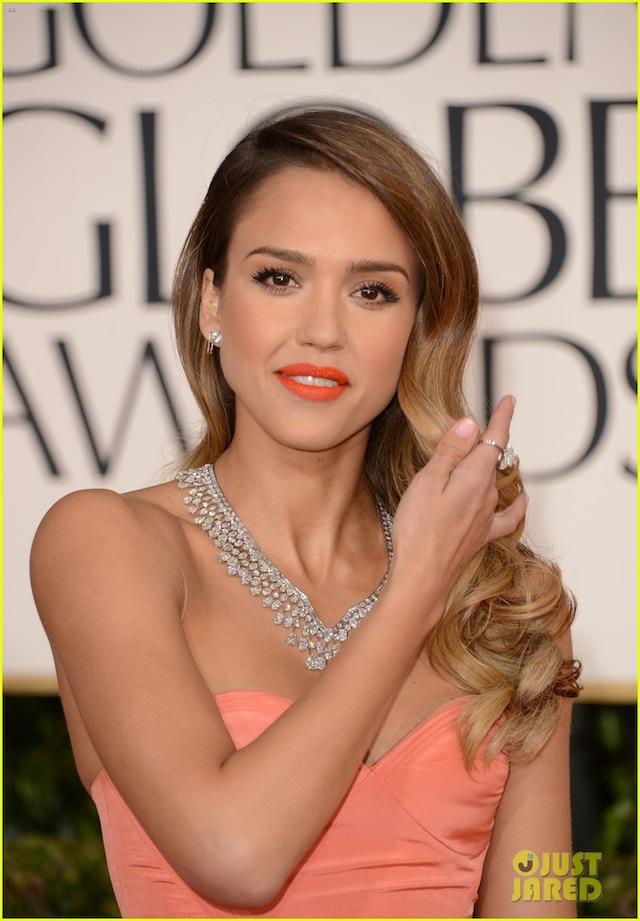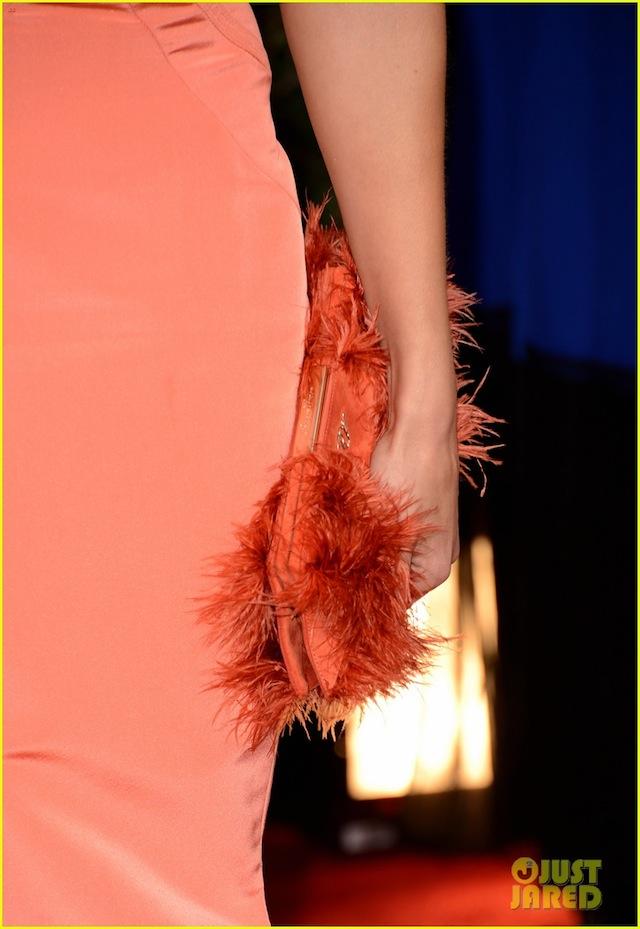 Miranda Kerr fue una de las mas sexys, con un vestido granate de escote de vértigo e increíble abertura en la pierna de Zuhair Murad Fall 2012. / Miranda Kerr

was one of the sexiest, with a burgundy by Zuhair Murad Fall 2012. The dress highlight for the plunging neckline and the thigh-high slit.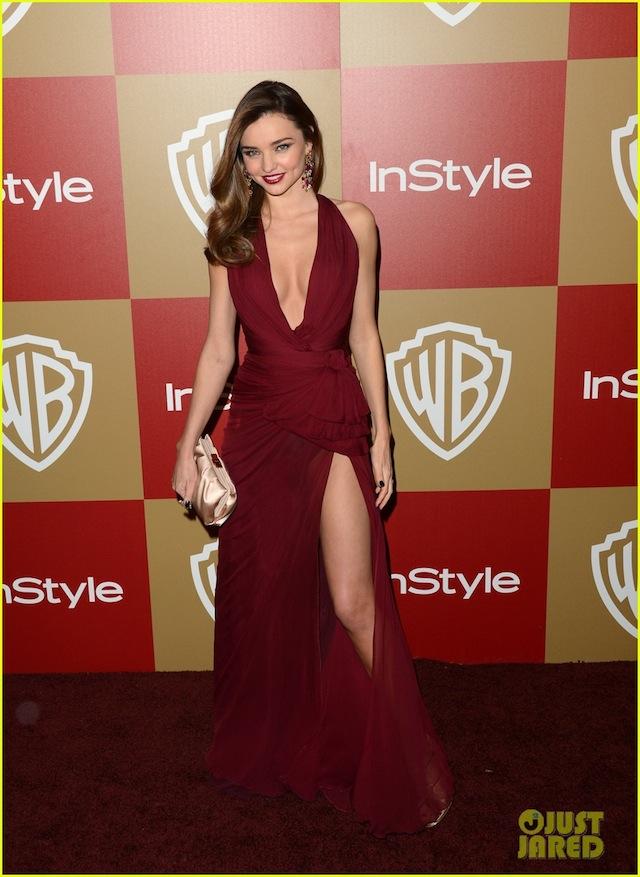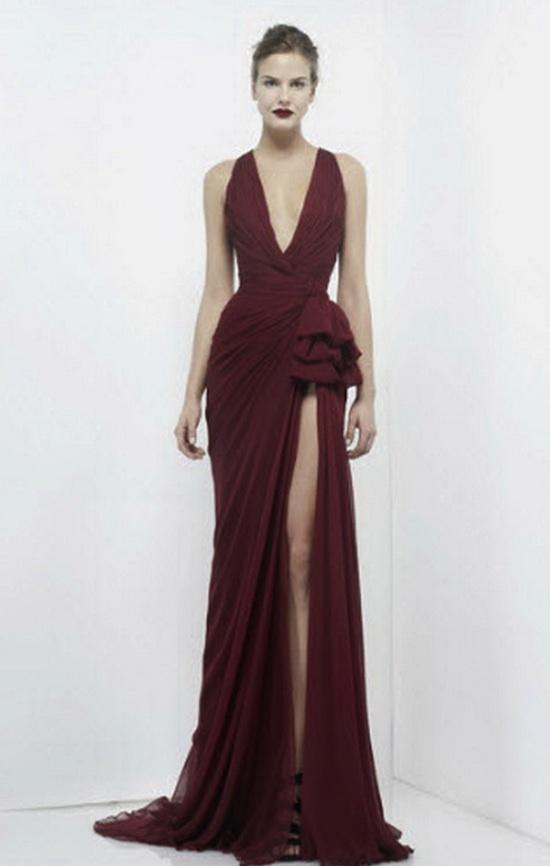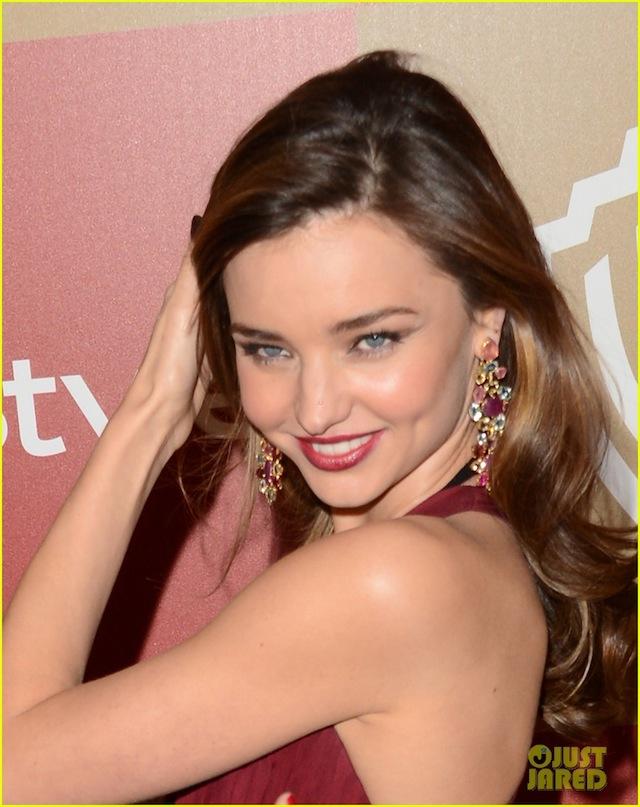 Ideal, elegante y marcando tendencia, Jennifer Garner, fue una de las que mas brillo sobre la alfombra roja, y una de las mejor acompañadas de la noche. Su elección, un vestido palabra de honor granate, con escote corazón y cola de Viviane Westwood Couture. Para completar su look, opto por unos pendientes de oro de David Webb. / Ideal, elegant and setting trend, Jennifer Garner, shinned in the red carpet, plus she had the greatest company. Her choice, a burgundy strapless gown with heart neckline and tail by Viviane Westwood Couture. To complete her look, she chose for earrings from David Webb.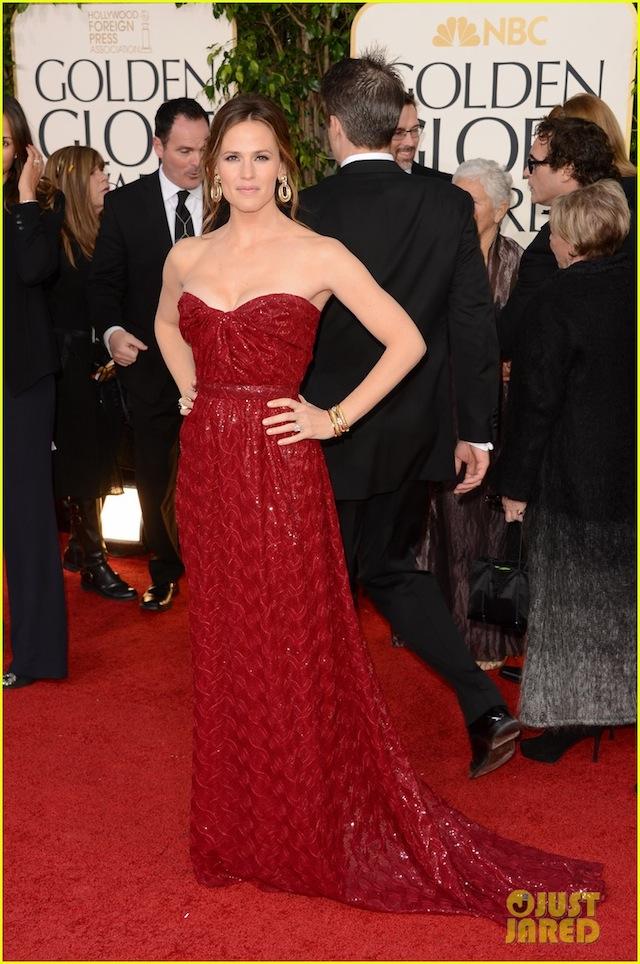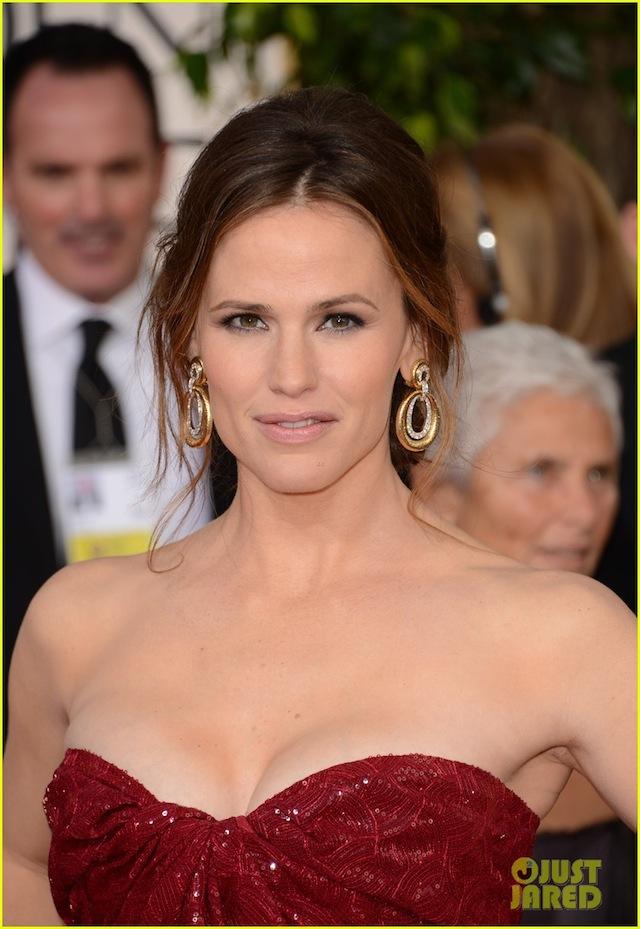 Si la noche fue de alguien, sin duda fue de Ben Affleck quien gano dos Globos de Oro al Mejor Director, y a la Mejor Película gracias a Argo. Ben llevaba un traje de Gucci azul marino de tres piezas con solapas en negro, que combino perfectamente con una pajarita negra. Hasta le queda de lujo la barba, dándole un toque muy chic (y eso que las barbas no van nada conmigo). / If the night was from someone, it was Ben Affleck's nigh, He won two Golden Globes for Argo, one for Best Director, and the other for Best Movie. Ben wore a three pieces navy blue tuxedo with a black lapel, that mix with a black bow tie. He even look handsome with his beard, it gave him an stylish touch (although facial hair doesn't goes with me).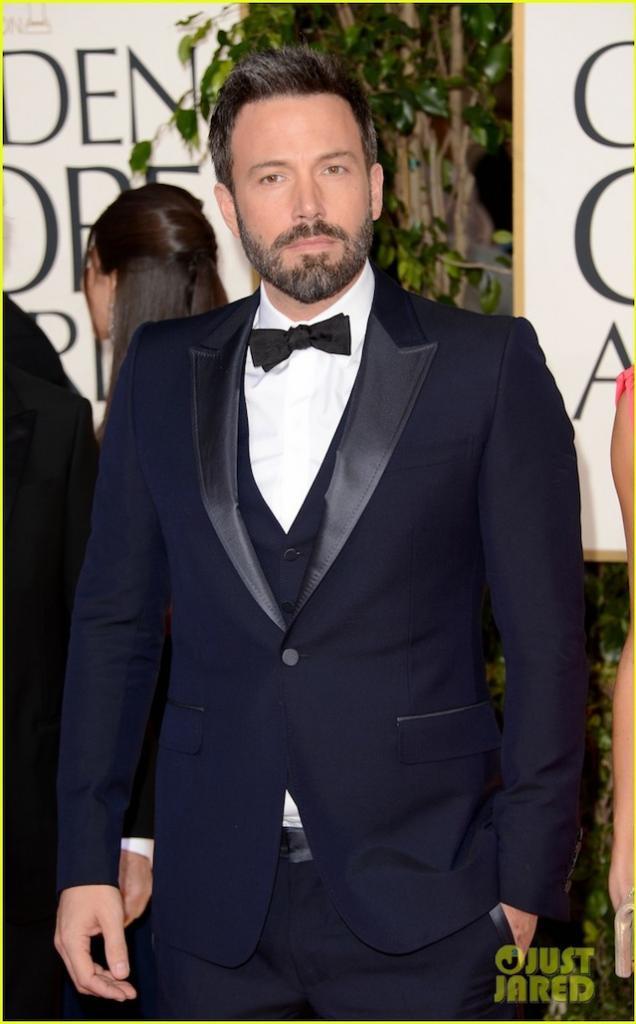 Espectacular iba Taylor Swift con un vestido sirena de Donna Karan Atelier, con un escote muy sexy en la espalda. /

Gorgeous was

Taylor Swift

with a

mermaid

silhouette and a sexy low back by Donna Karan Atelier.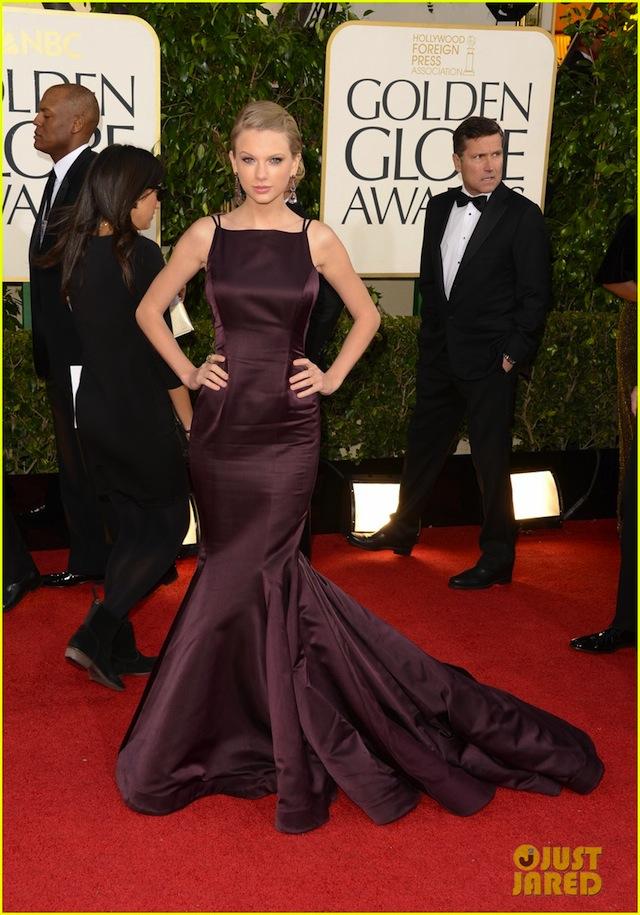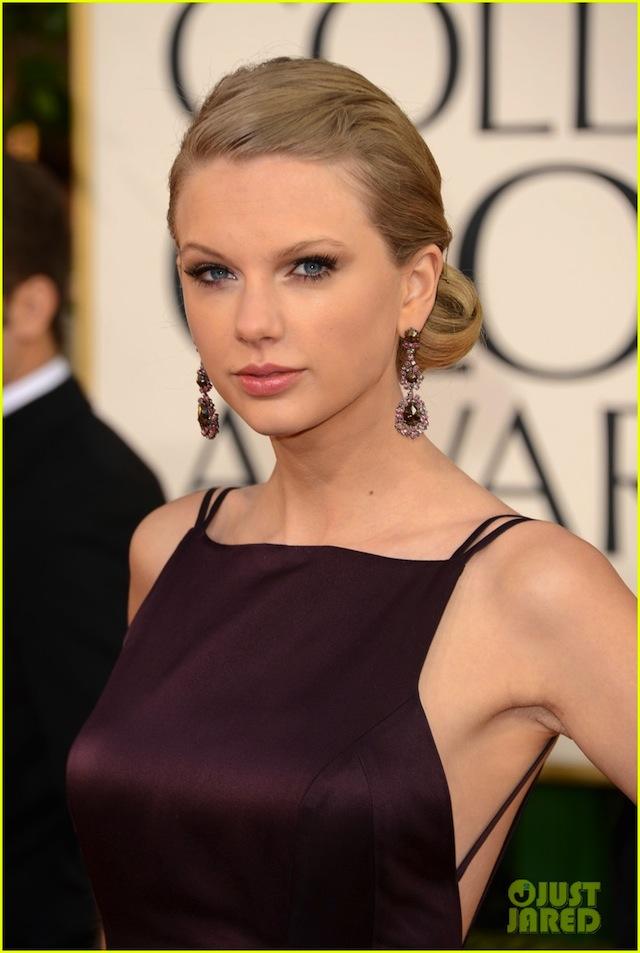 Megan Fox fue una de las primeras en llega, estaba guapisima con un palabra de honor rosa de Dolce & Gabanna. / Megan Fox was one of the first to arrive, she looked pretty with a pink strapless Dolce & Gabanna gown.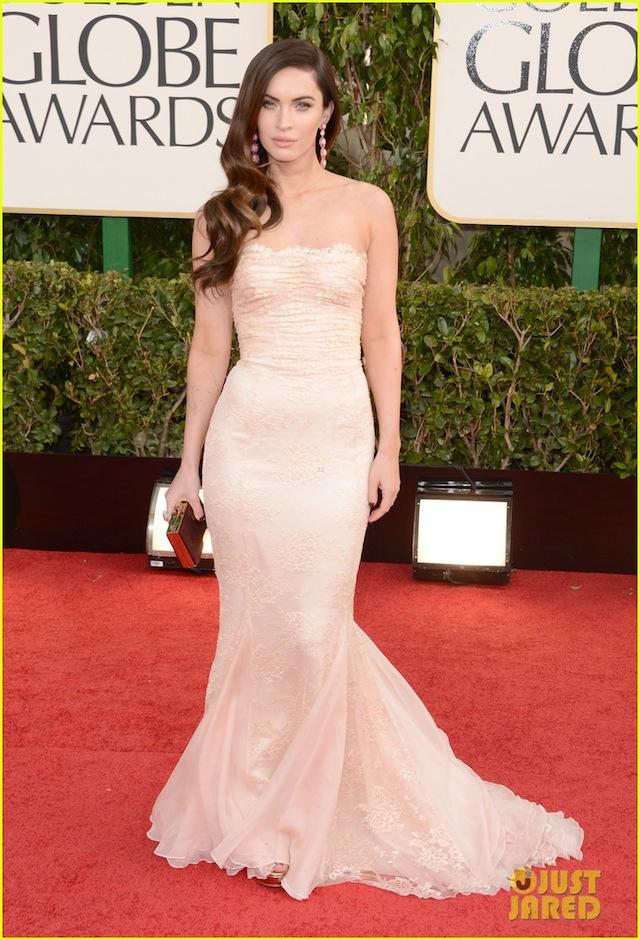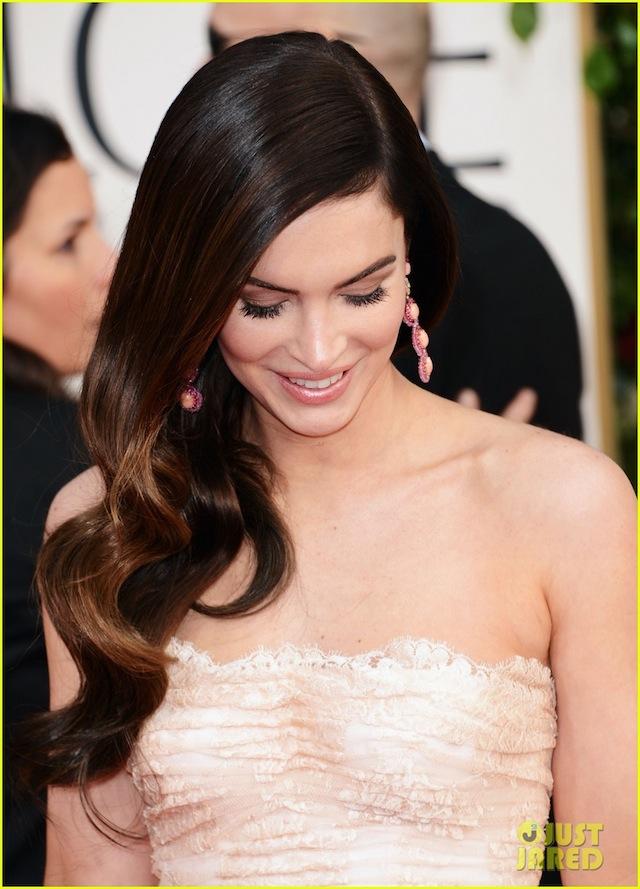 Anne Hathaway fue una de las afortunadas de la noche, gracias a su papel en Los Miserables. Anne sigue teniendo estilo, con ese corte de pelo que le hace una figura mas esbelta, y el vestido que eligió de Chanel Couture Primavera 2009, en blanco y de con palabra de honor. A juego joyas también de la firma francesa. / Anne Hathaway was one of the luckiest of the night, thanks to her role in Les Miserables. Anne still got style, with her hair cut that makes her more slender, and the dress she chose by Chanel Couture Spring 2009, in white and strapless. Matching the look, she wore jewels of the french house too.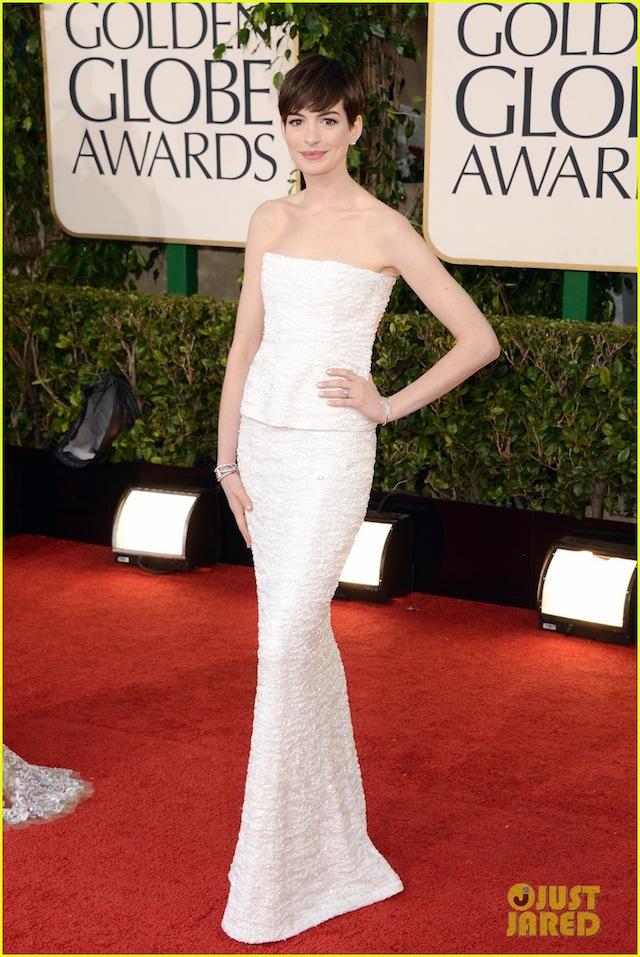 Naomi Watts llego de la mano de Liev Schreiber, con un vestido berenjena de Zac Posen Pre-Otoño 2013. / Naomi Watts went with her love Liev Schreiber, with a burgundy dress by Zac Posen Pre-Fall 2013.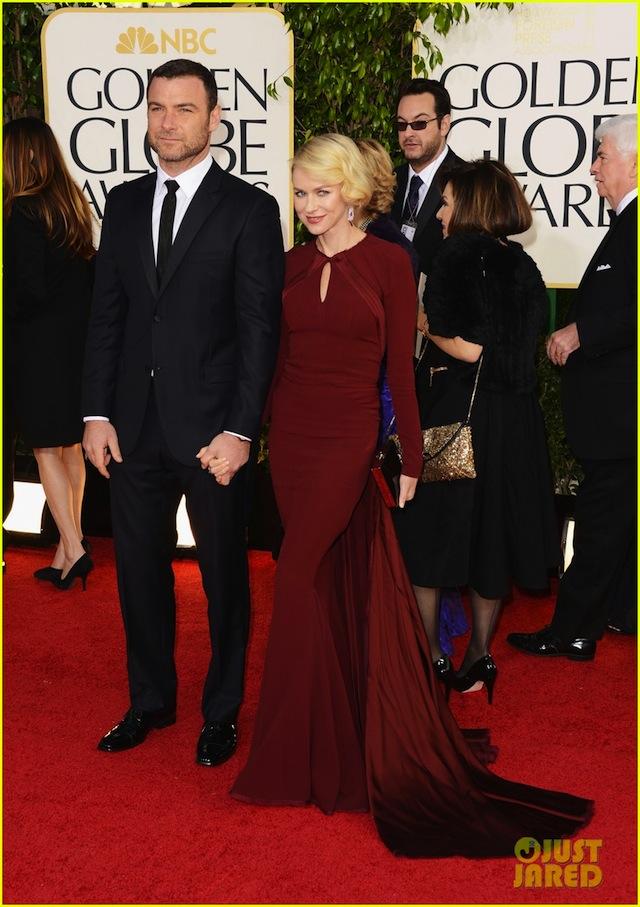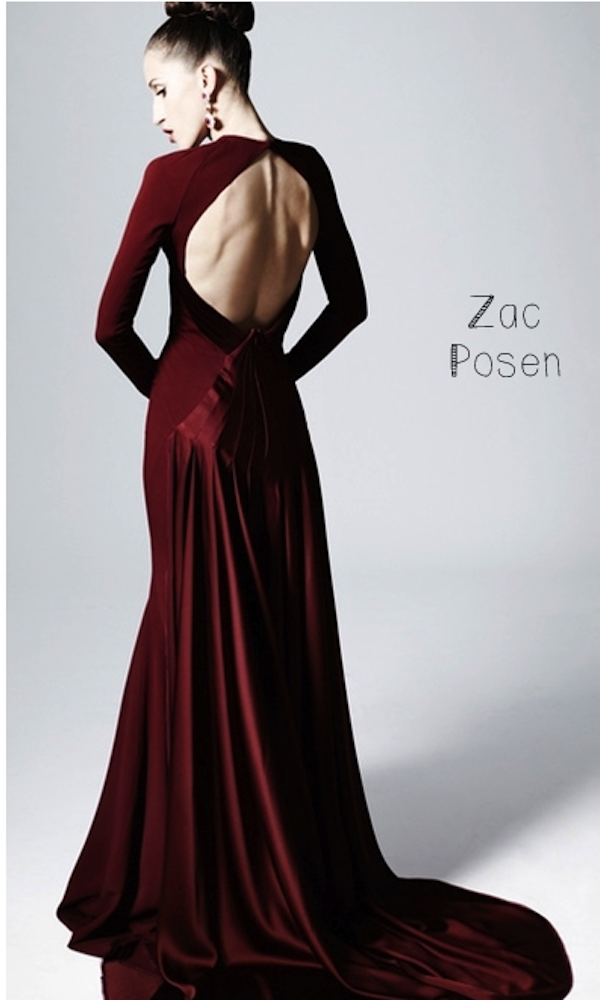 Claire Danes es un claro ejemplo de como se recuperan las celebrities despues de un embarazo. Ha pasado solo un mes desde que dio a luz a su primer hijo, y a penas se le nota, aunque el vestido rojo de Valentino (firma que le encanta llevar a este tipo de eventos) que llevaba esta ligeramente drapeado en la zona de la tripa para disimularla. /

Claire Danes

it's an example of how celebrities get great after been pregnant. It only has pass a month since she gave birth to her first son, and you can harly notice it. Although the red Valentino (brand she loves to wear for this kind of events) dress she chose was a bit draped in the stomach to hide it.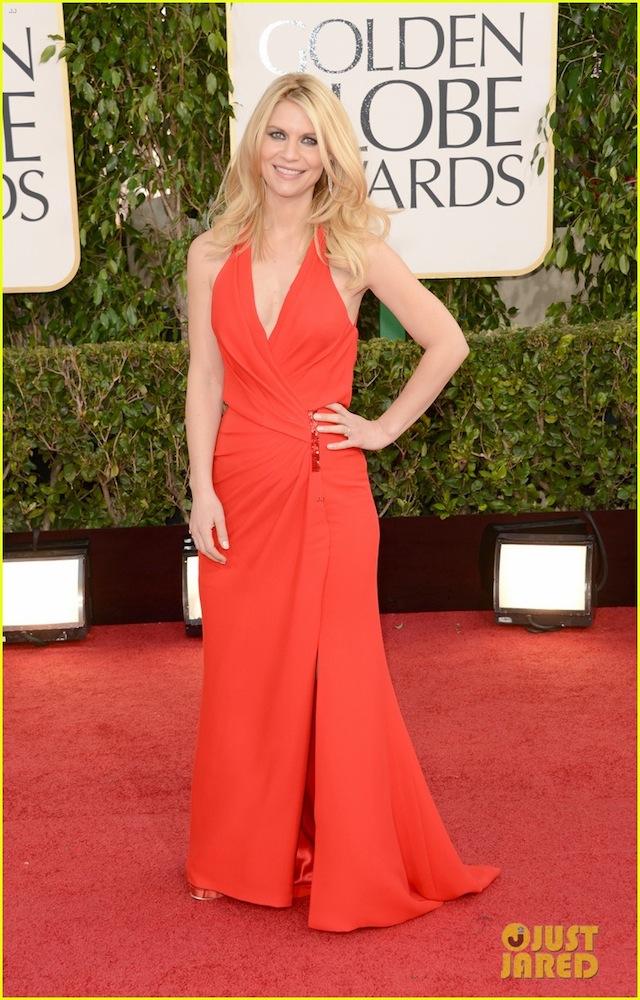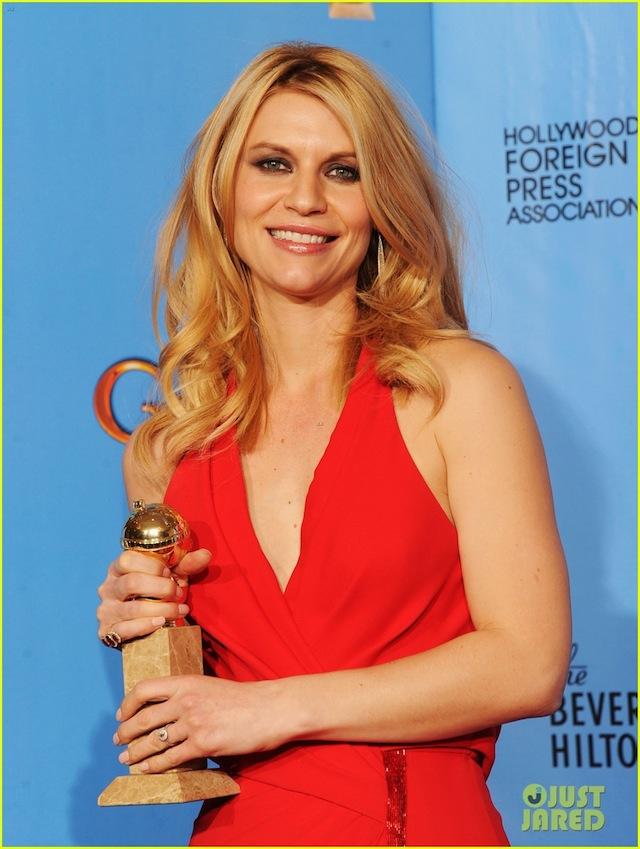 Jennifer Laurence llevaba un vestido minimalista de Dior Couture Otoño 2012, al que añadio un cinturón metálico. / Jennifer Laurence

wore a minimalist dress by Dior Couture Fall 2012, and she ad to it a metalic belt.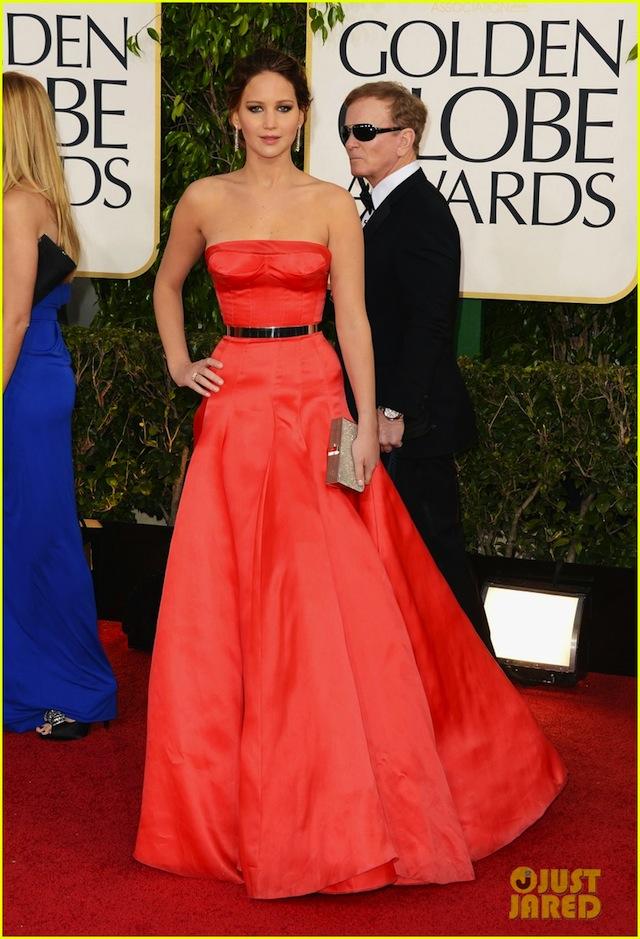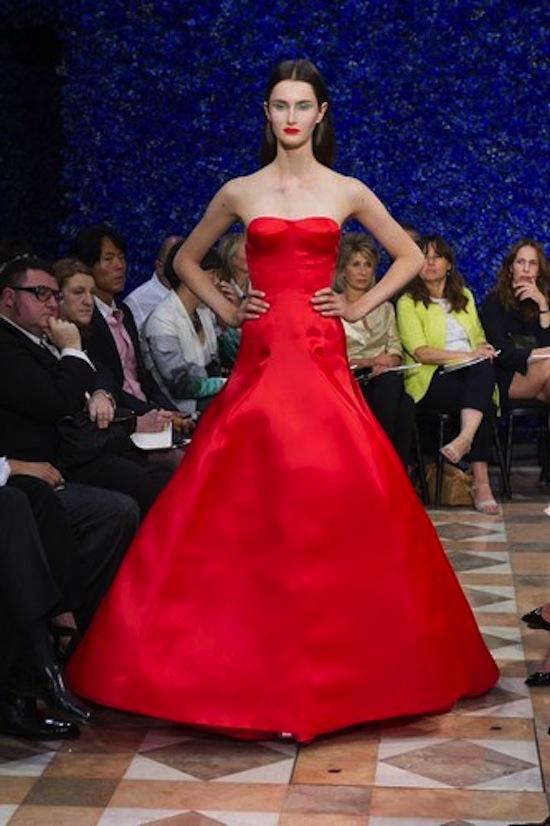 Nicole Richie estaba espectacular con un vestido azul de Naeem Khan Primavera 2013. Para estar acorde con el vestido de inspiración vintage Nicole se peino con ondas en el pelo. / Nicole Richie

was beautiful with a blue Naeem Khan Spring 2013 gown. To match her vintage inspiration dress she chose a wave hair style.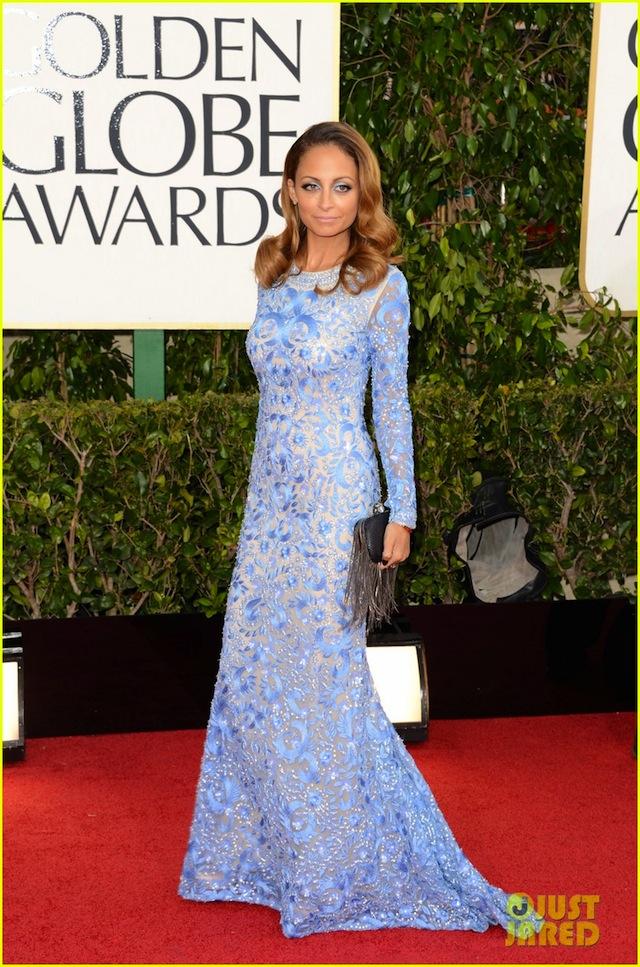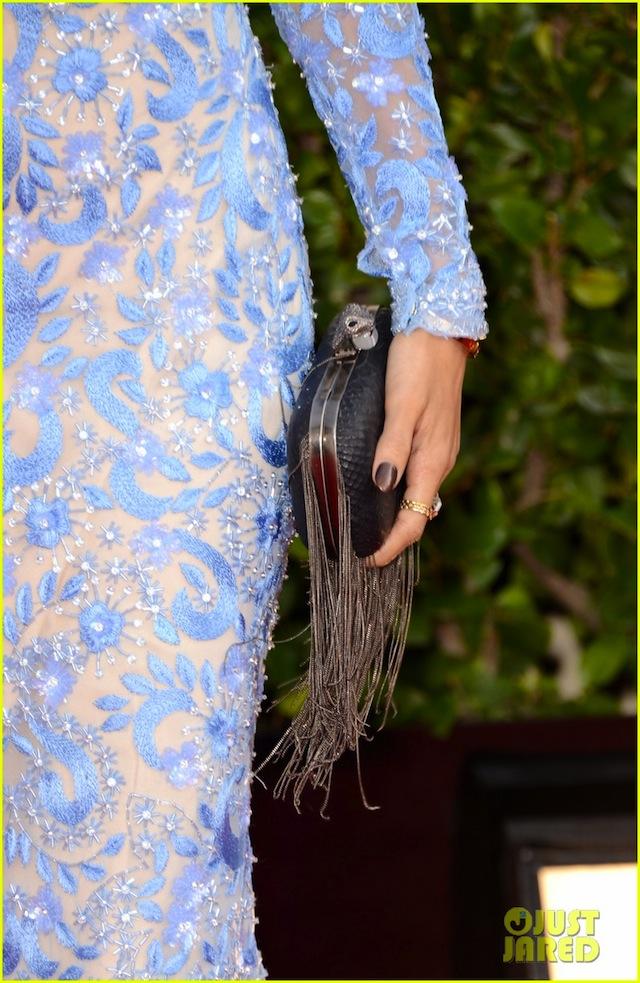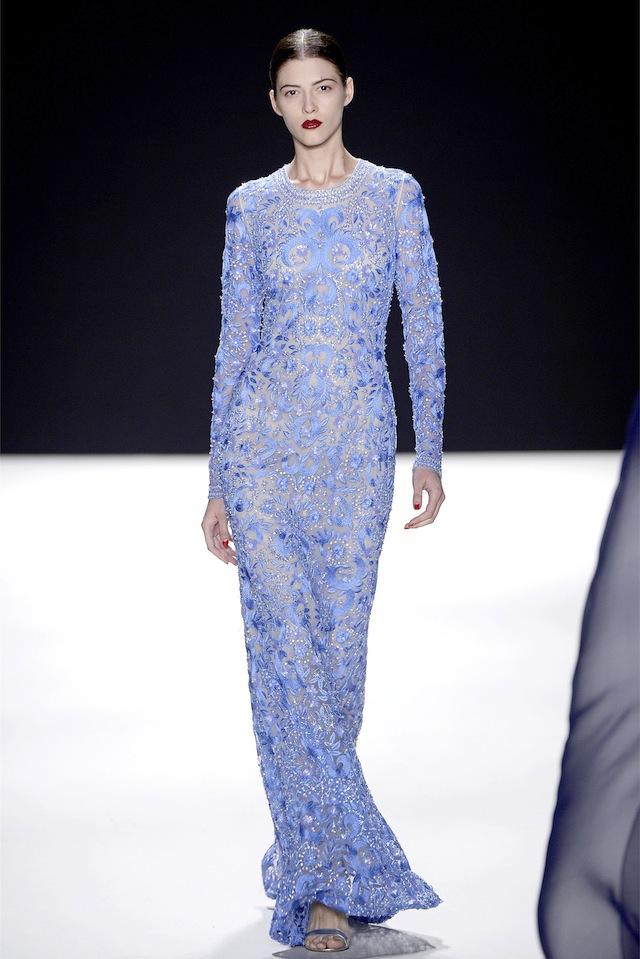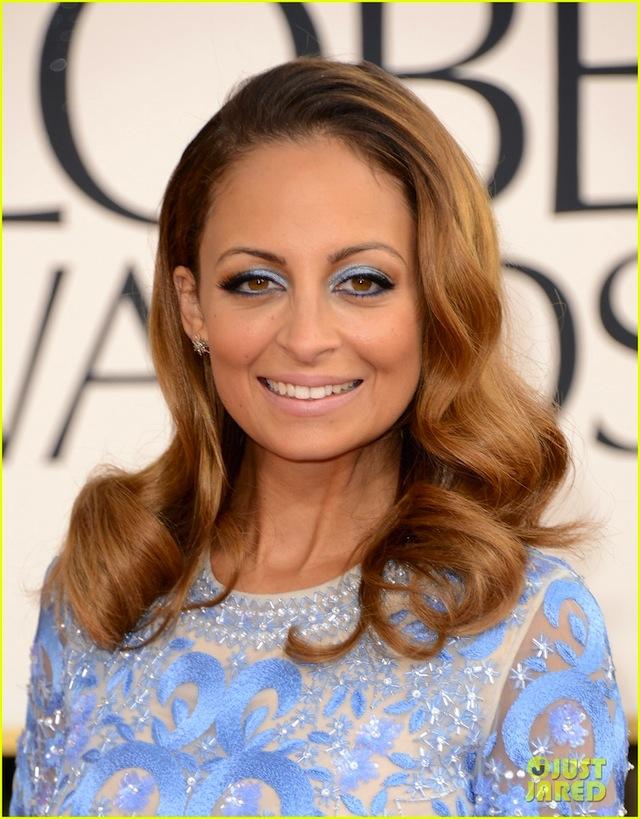 Con un look espectacular y muy sexy poso Lea Michel antes las camaras en la alfombra roja. Estaba muy guapa con un vestido blando bordado de pedrería de Elie Saab. /

With a great and sexy look posed

Lea Michel

for the cameras at the red carpet. She look pretty with a stone embroidered dress by Elie Saab.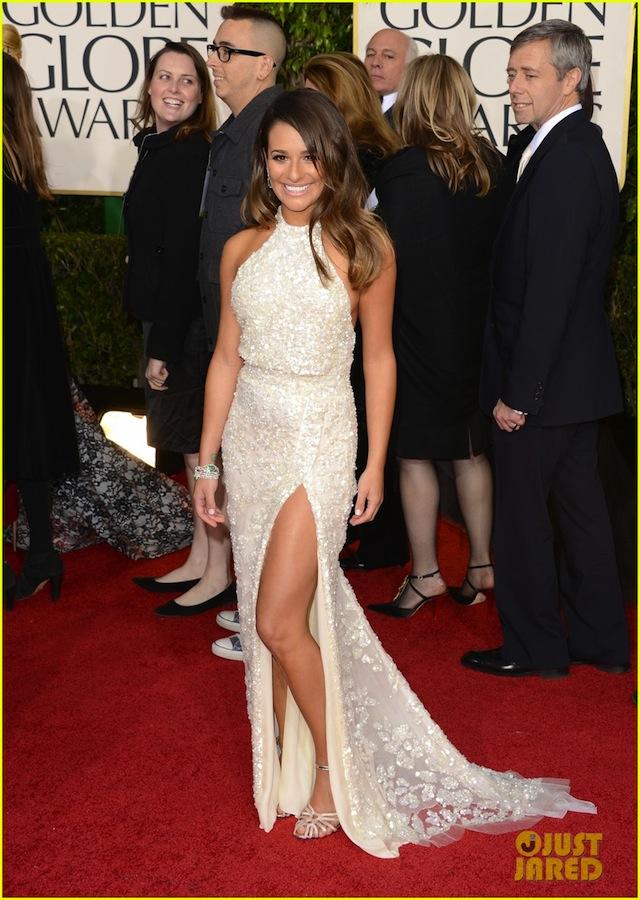 Kate Hudson sorprendió con un vestido largo negro de aire victoriano y escote pronunciado de Alexander McQueen. El vestido es espectacular pero el negro es un tono que no le favorece demasiado. A juego cluth de Roger Vivier, y maquillaje minimalista. / Kate Hudson surprise with a long victorian gown with a big neckline by Alexander McQueen. The dress is gorgeous although is not the best color for Kate. She finished her look with a Roger Vivier clutch and minimalist make up.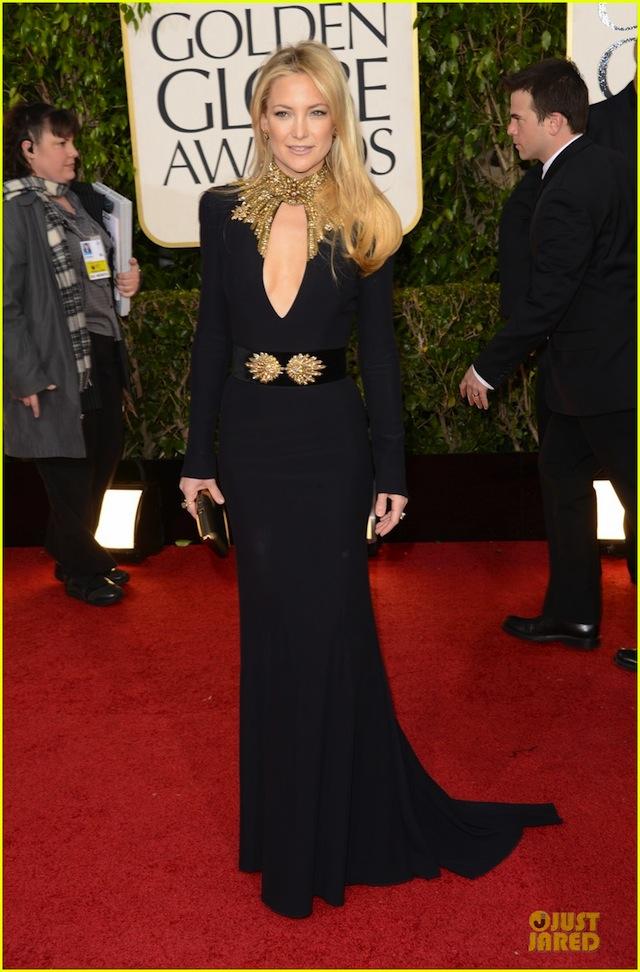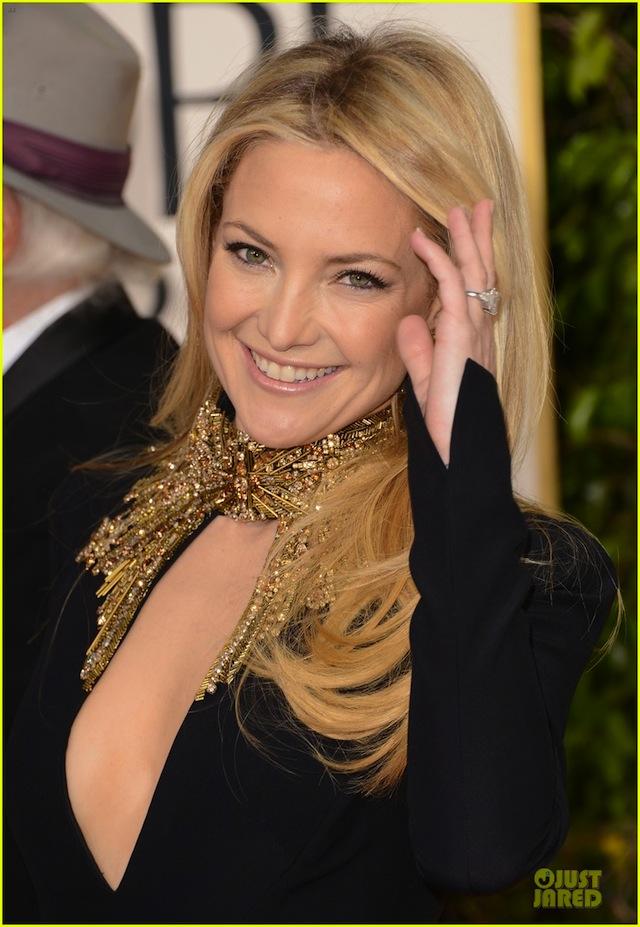 Una de las mas arriesgadas fue Emily Blunt, con un vestido cut out dorado de Michael Kors. / One of the more daring ones was Emily Blunt, with a gold cut our dress by Michael Kors.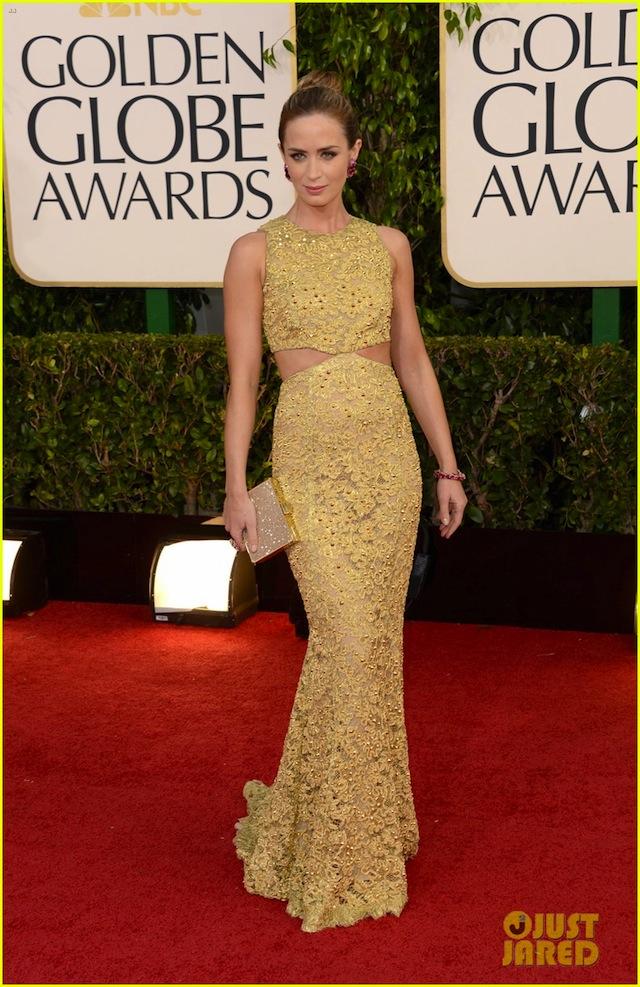 El resumen de la noche. / The resume of the evening. 
Las celebrities eligieron looks sencillos, un tanto minimalistas, por lo general. El cuello rey fue el palabra de honor, seguido por amplios escotes. /

The stars chosed simple looks, in general pretty minimalist. The neck that highlight was strepless, followed by low necks.


Los colores que destacaron, los granates, y los rojos. Tonos que favorecen a la mayoria de las atrices y que son tendencia. /

The colors that highlight were burgundy and red. Colors that look great on almost all the celebrities and are in trend.


Las fiestas. / The parties. 
Lo mas divertido son las fiestas, allí vemos a los actores y actrices en su salsa, y tal como son. Lo que mas choca es que antes, las actrices se cambiaban de vestido para las fiestas, y ahora, una gran mayoría no lo hace. Se están volviendo mas practicas? o son las empresas de moda, las que no pueden ofrecerles mas opciones de vestuario? /

The most funny are the parties, there we seen the actors and actresse as they are. What really surprise is that before, they use to change there clothing for the parties and now, most of them don't do it anymore. Are they turning to be more practical? or are just the fashion companies that can't offer them more?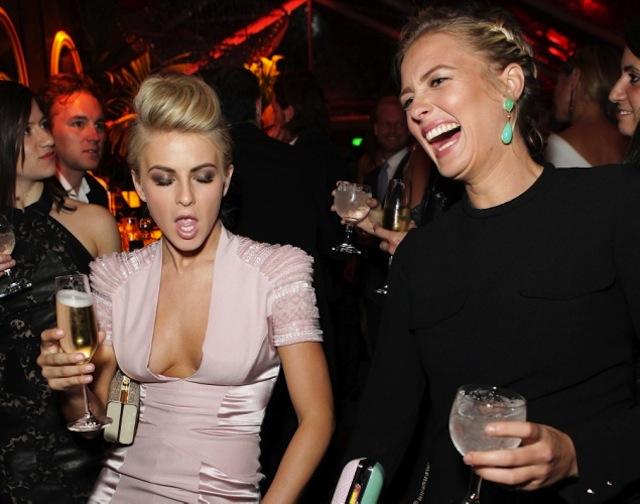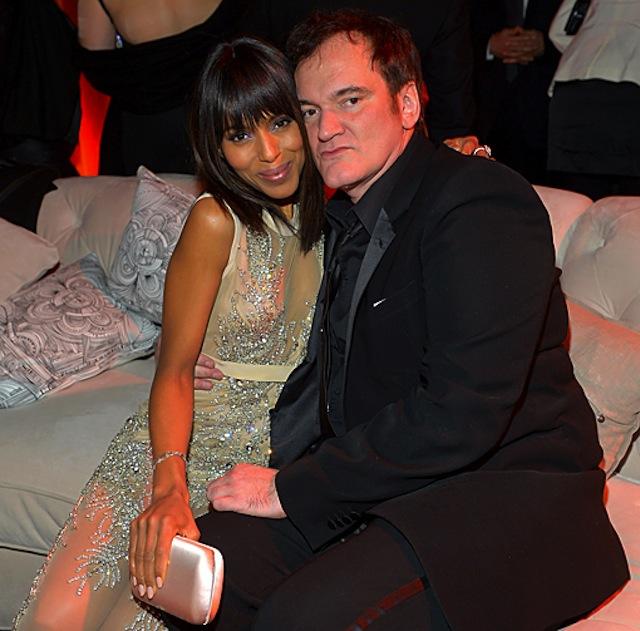 Tarantino con su chica. / Tarantino with his girl.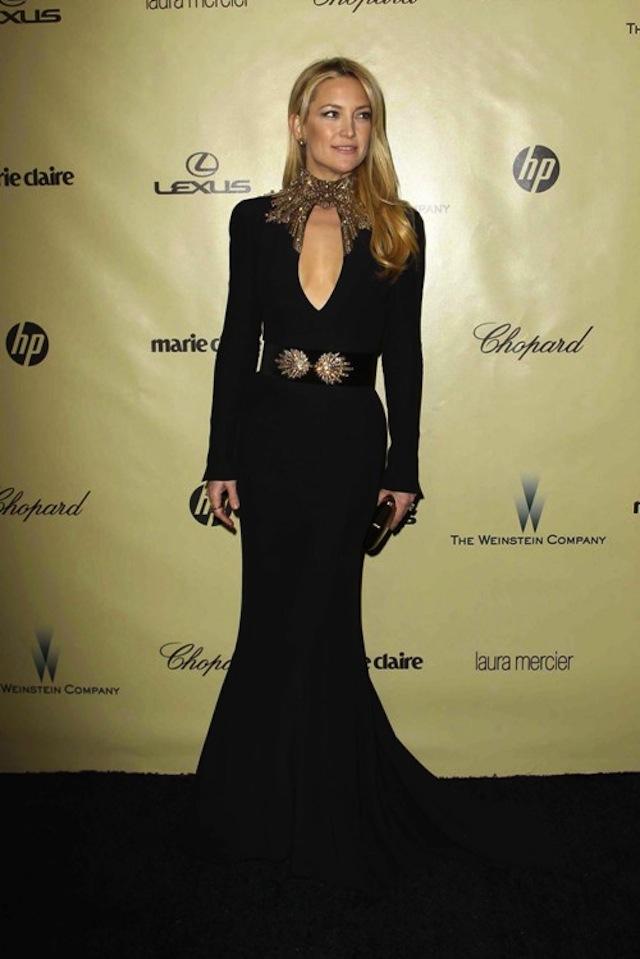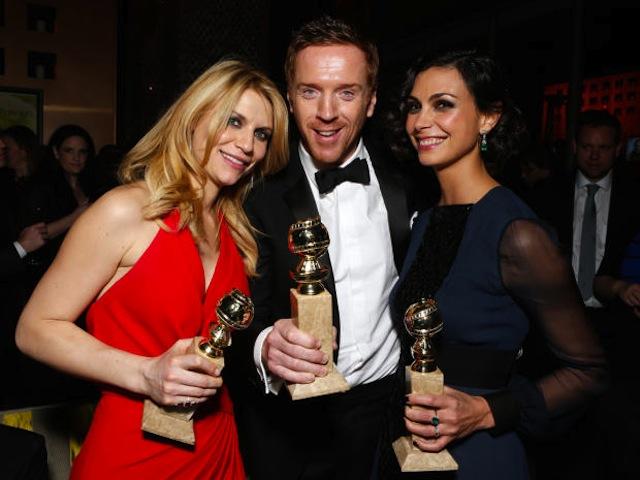 Claire fue una de las mas felices de la noche. / Claire was one of the happiest of the evening.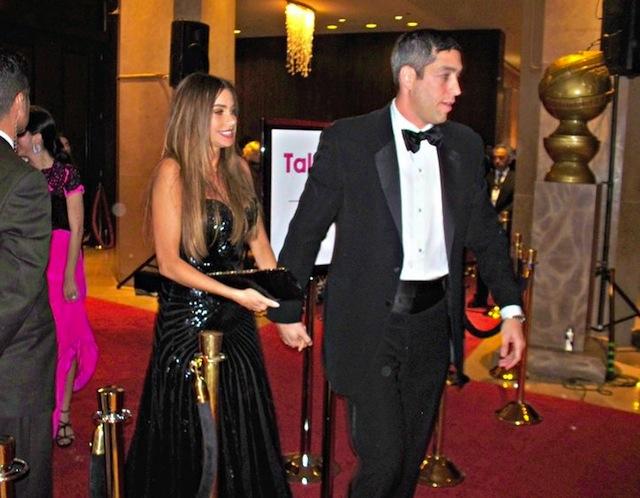 Sofia Vergara marchándose de la fiesta. / Sofia Vergara Living the party.
Que pasara con los Oscars? Nos sorprenderán o se quedaran cortos? Tendremos que esperar un poco para verlo. Disfruta del fin de semana! /

What will happend at the Oscras? They will surprise or not at all? We just have to wait. Have a great weekend!


Xo Xo,Mia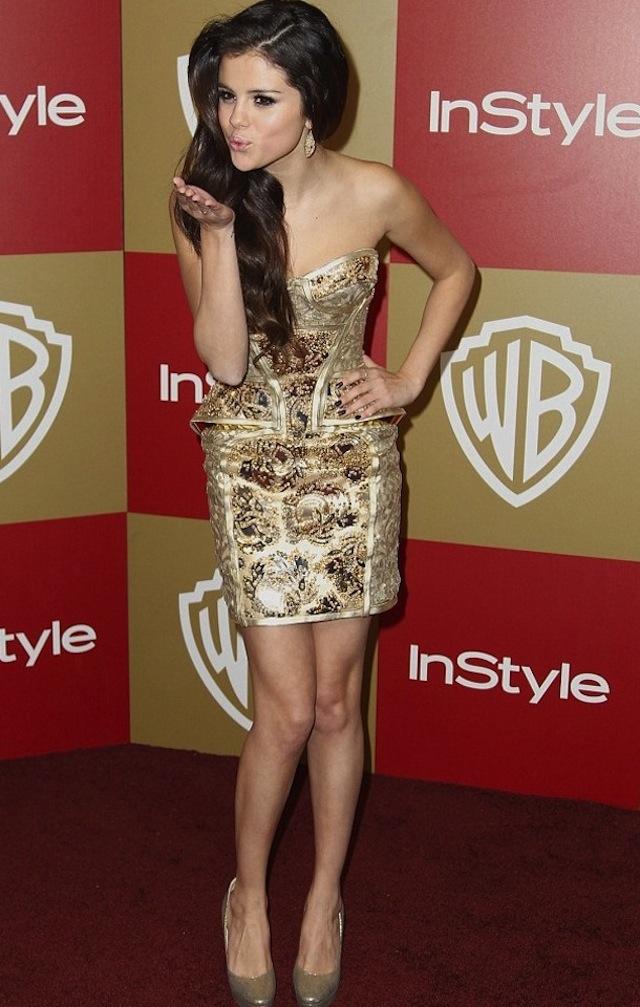 Sources:
Just Jered
,
Style.com
,
Zimbio
, 
Red carpet fashion awards
,
Guestofaguest.