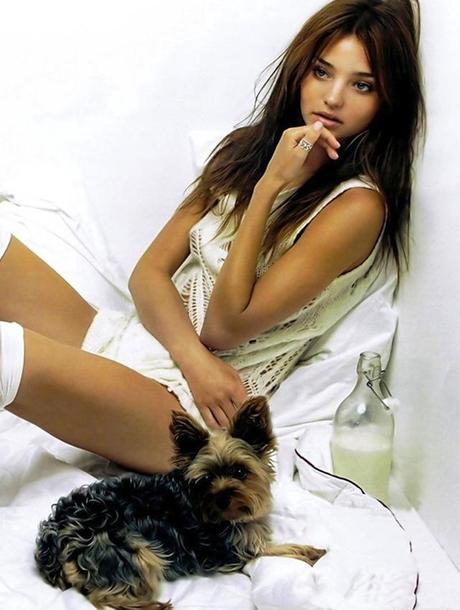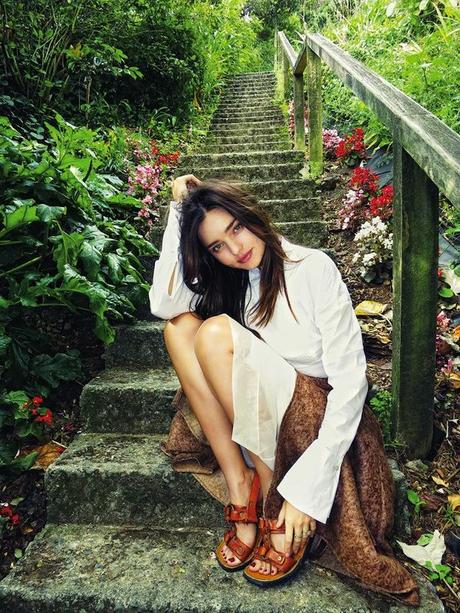 Es una de las mujeres mas atractivas, sexys, y sensuales del planeta, para ellos. Para nosotras, es elegante, con clase y con mucho gusto, y no hablo por el marido que tiene, que también, sino de ese estilo que muestra y que la ha convertido en un icono, en un referente de moda. /

She is one of the most attractive, sexy, sensual girls of the planet, for them. For us, she is elegant, classy, stylish and have a great taste, and I am not talking about her husband how is such a hone, but of the style she show that has turn her into an icon, a fashion reference.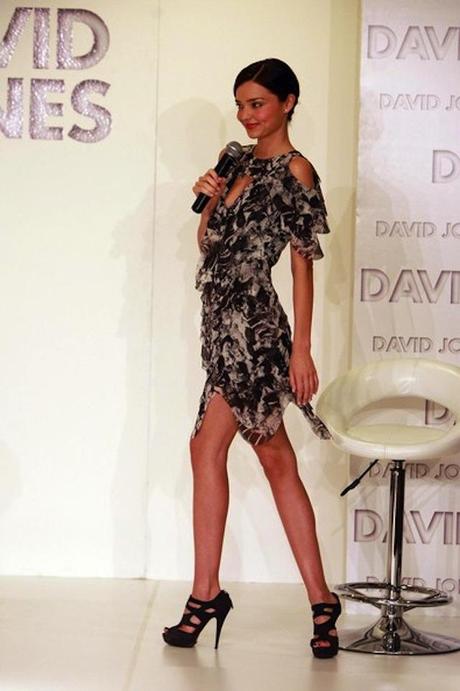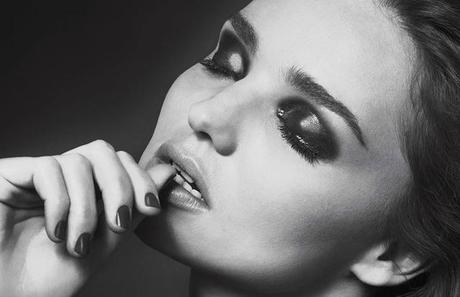 Biografía y trabajo. / Biography and work. 
Miranda Kerr nació en Sydney, Australia, el 20 de Abril de 1983, y creció en un pequeño pueblo, en la granja de sus abuelos. Adoraba las motos y montar a caballo. / Miranda Kerr was born in Sydney, Australia, in 20 April 1983, and raised in a small town, in her grandparents farm. She loved motorbikes and rode horses.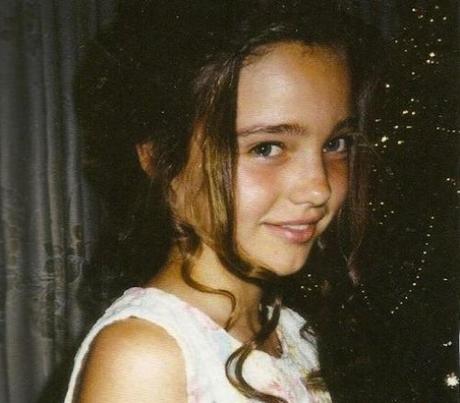 Empezó a trabajar como modelo a los 13 años, pero fue en el 2004 cuando firmo con la famosa agencia de modelos, Next Model Management, desde ese momento su nombre se lanzo a la fama. Miranda ha desfilado en pasarelas y ha sido imagen de firmas como Levi's, Bluemarine, Just Cavalli, Baby Phat, Maybelline New York, Prada, Jil Sander, Balenciaga, etc. Y ha posado para editoriales de moda de Cosmopolitan, Elle, Harper's Bazaar, Vogue. /

She started working as a model when she was 13 years old, but was in 2004 when she sign a contract with the popular model agency Next Model Management, since then her name jump to the fame. She has catwalks for many designers, and has been the images of brands such as Levi's, Bluemarine, Just Cavalli, Baby Phat, Maybelline New York, Prada, Jil Sander, Balenciaga, etc. She also has pose for many fashion editorials by Cosmopolitan, Elle, Harper's Bazaar, Vogue.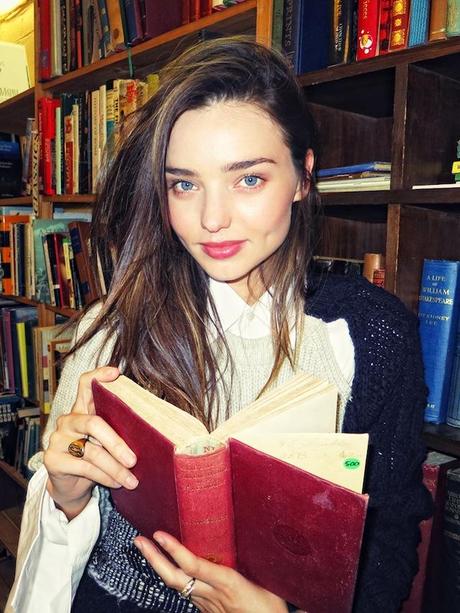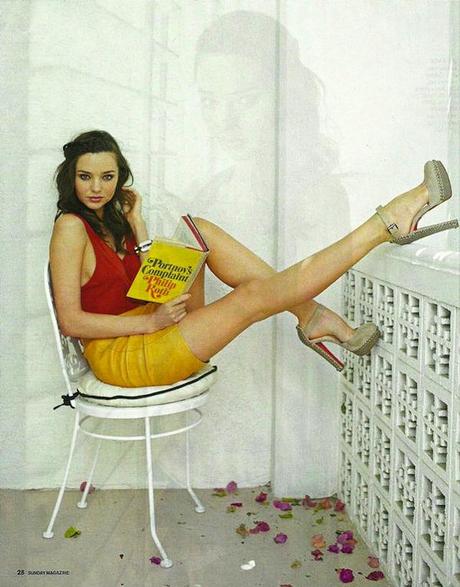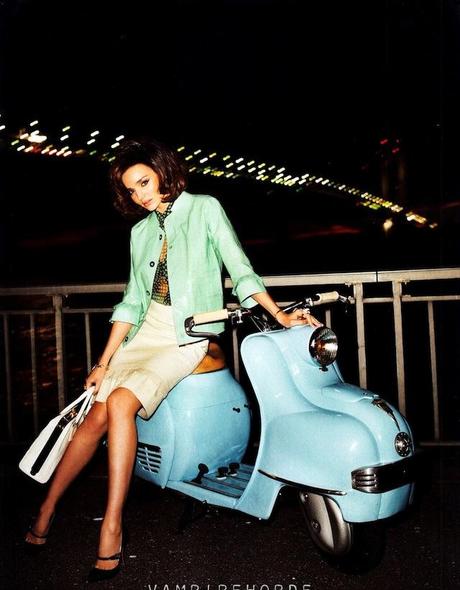 Pero su mejor momento fue en 2007 cuando le llamaron para formar parte de Victoria's Secret, y así fue como Miranda se convirtió en la primera modelo Australiana que trabajaba para la firma de lencería estadounidense.  A parte de hacerse famosa por todo el globo. /

But her best moment was in 2007 when she was called to be part of Victoria's Secret, so was how Miranda turn into the first Australian model to work for the American brand. Also, she become popular worldwide.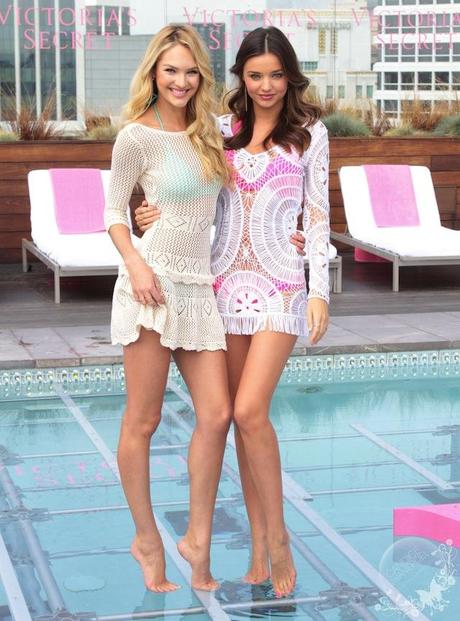 Ademas de todo ello, Miranda es una trabajadora nata. Mientras trabajaba como modelo se licencio en Nutrición y Psicología de la Salud. En 2009 lanzo una firma de cosmética orgánica; Kora Organics. Desfilo para Balenciaga en París, solo dos meses después de haber dado a luz. El impacto fue tal, que para la siguiente edición de Paris Fashion Week Miranda eclipso las pasarelas de Christian Dior, Lanvin, Chanel, John Galliano, Stella McCartney, Viktor & Rolf y Loewe. /

Besides all of that Miranda is a hard worker. While she was working as a model, she studied nutrition and health psychology. In 2009, she lunched a brand of organic skincare products, Kora Organics. Miranda catwalk for Balenciaga at Paris after two month of giving birth. She did such a great job that in the next edition of Paris Fashion Week, she was part of the runways of Christian Dior, Lanvin, Chanel, John Galliano, Stella McCartney, Viktor & Rolf and Loewe.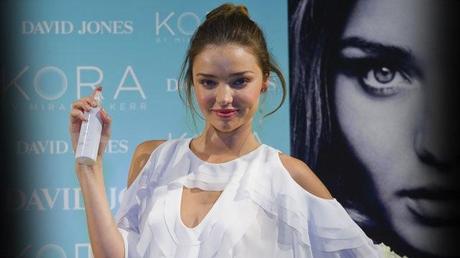 Presentacion de Kora Organics Cosmetics. / Kora Organics Cosmetics Presentation.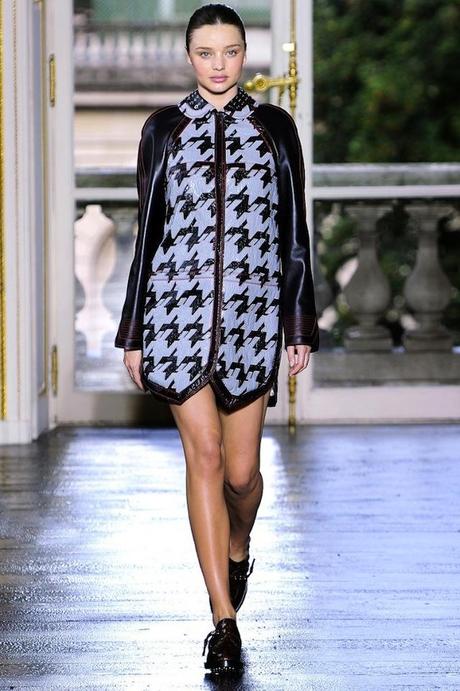 Balenciaga

Recientemente, le ha quitado el reinado a Kate Moss en Mango, siendo la nueva imagen de la firma esta Primavera 2013. / Recently, she has taking the reign of Kate Moss, been the new image of Mango for Spring Summer 2013.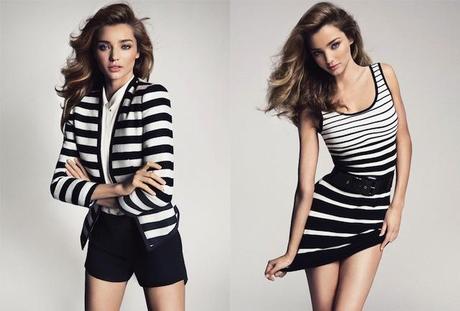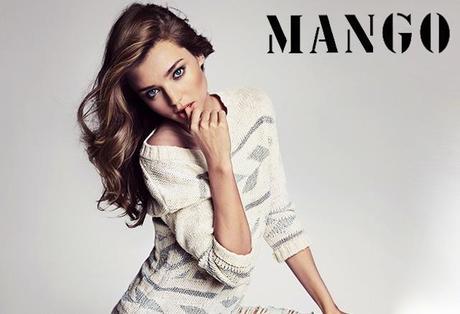 El estilo de Miranda. / Miranda's style. 
La propia Miranda define su estilo como clásico, chic y confortable. Le gusta vestir las ultimas tendencias, y probar cosas nuevas.  /

Miranda describes her style as classic, chic and comfortable. She loves to play with trends and try new things.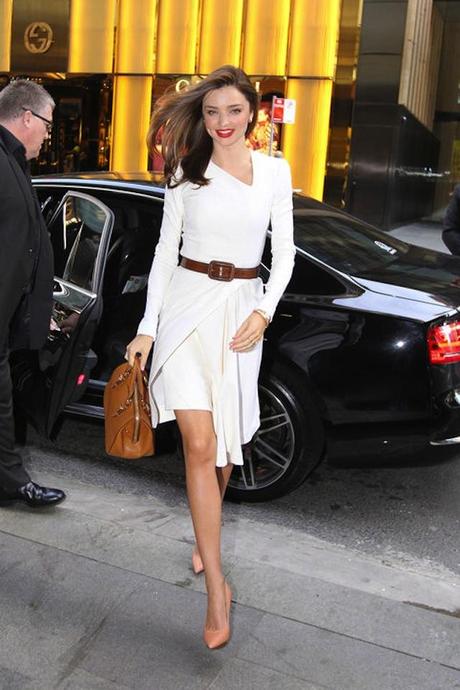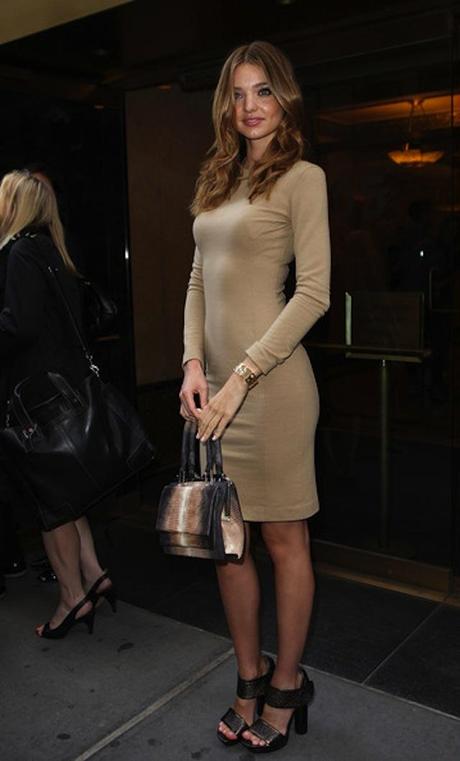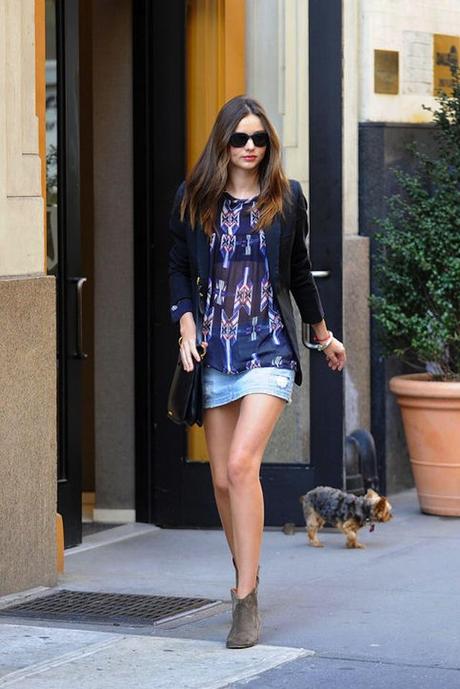 El estilo de Miranda es casual a diario, pero cuando tiene que acudir a cualquier evento le encanta vestirse y jugar con la moda. /

Her style is casual but when she has to go to an even she loves to dress up and play with fashion.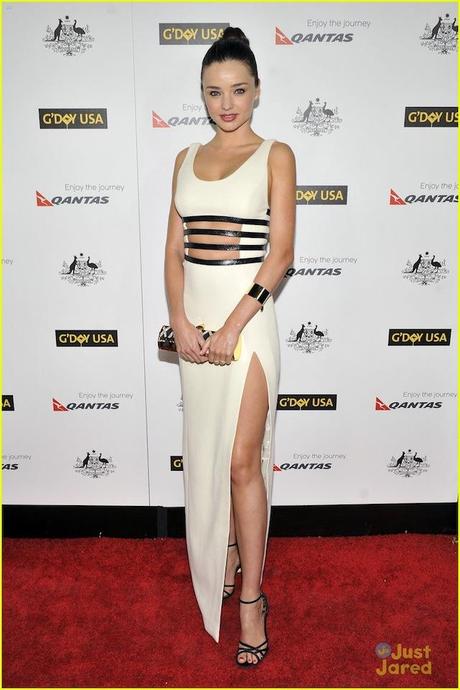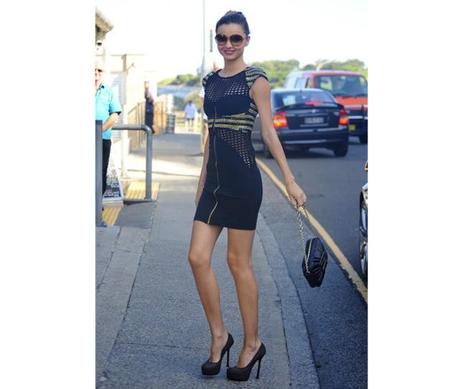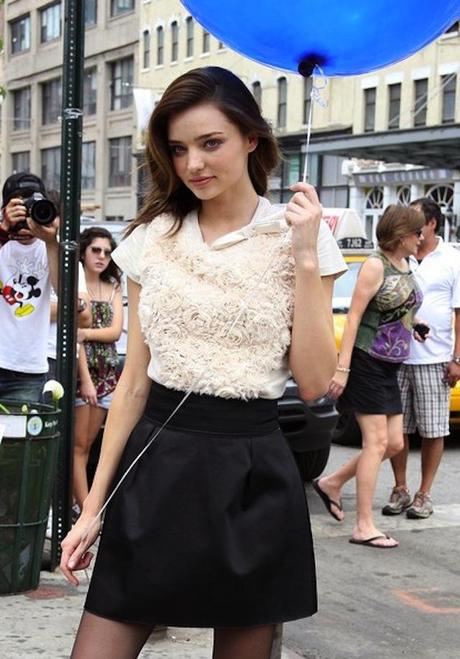 Miranda mezcla look sport con un toque sexy y elegante. Su máxima es vestir de forma simple y cómoda. /

She goes from spot-on mix of sex appeal and elegant. Her idea is to dress simple but confy.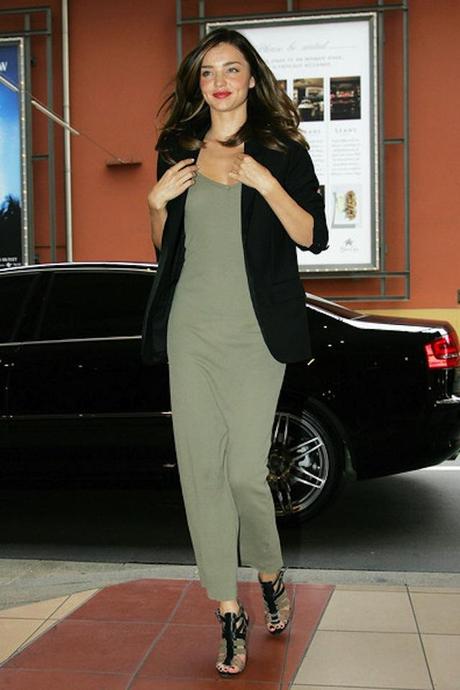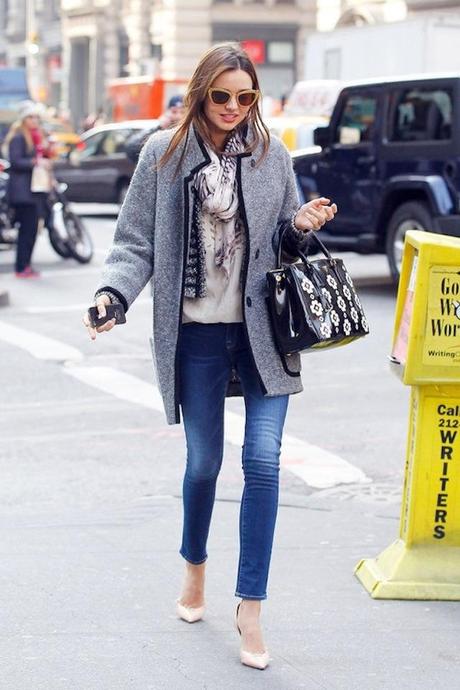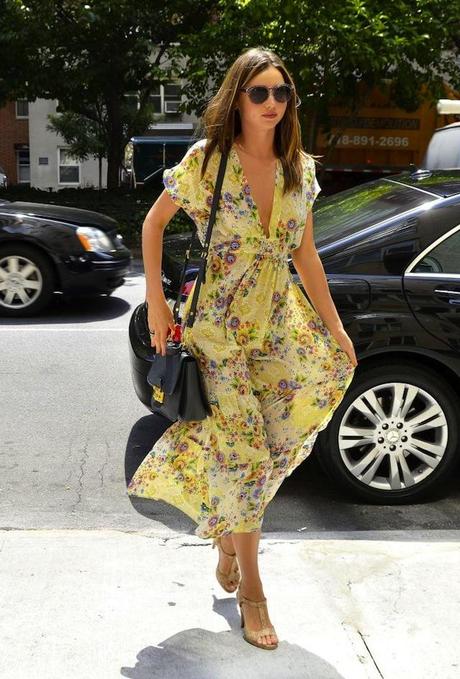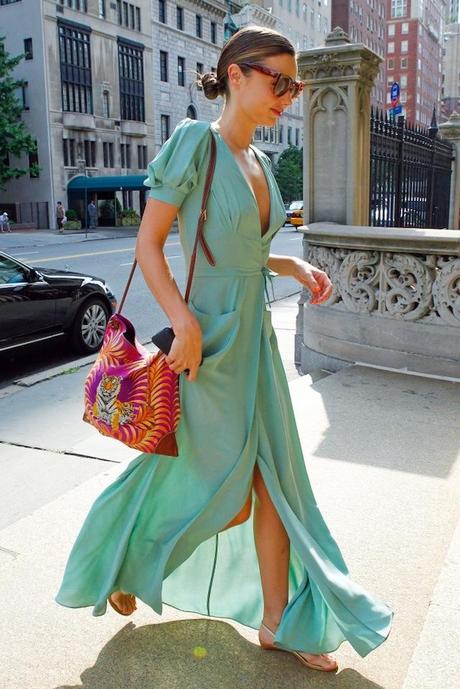 Sus iconos de estilo son Audrey Hepburn y su abuela. Su abuela le enseño que no tienes que tener mucho dinero para tener estilo, es la forma de llevarlo y como mezclar las prendas. /

Her style icon is Audrey Hepburn and her grandmother. Her nana taught her that you don't need to have a lot of money to have style, It's about how to you put things together and how wear it.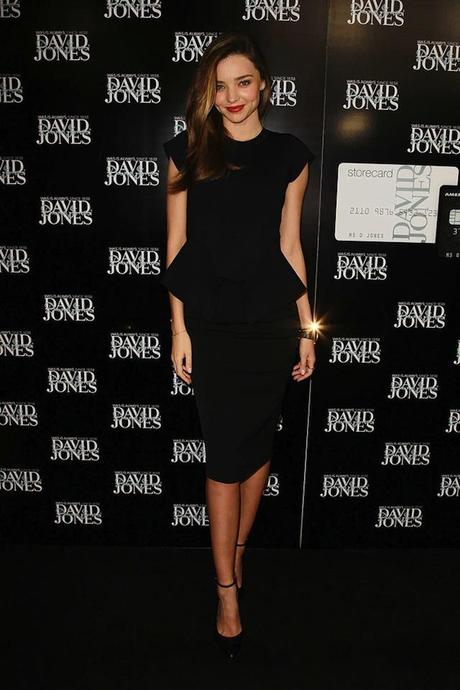 El armario de Miranda. / Miranda's wardrobe.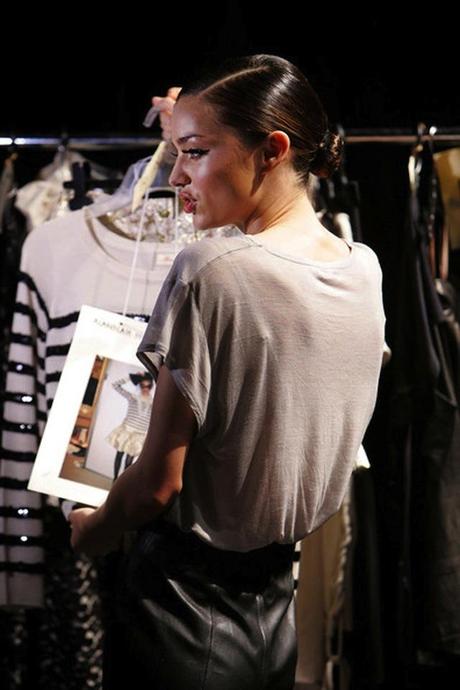 A Miranda le gusta invertir en prendas clásicas y entalladas, y es adicta a las prendas vintage. /

She loves to invest in classic and tailoring clothing, and is addicted to vintage garments.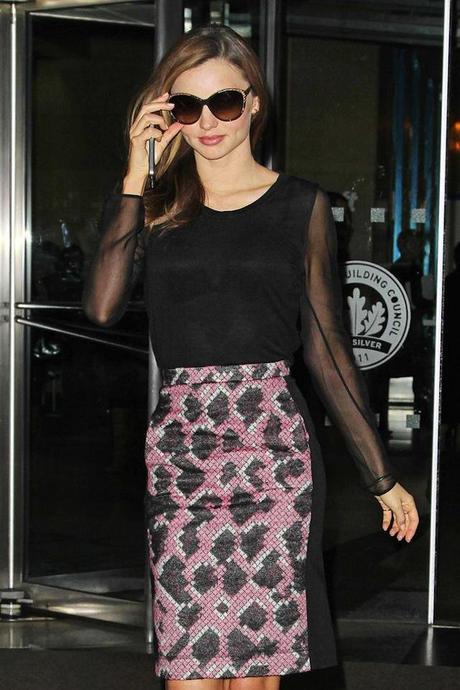 Falda de Balenciaga. / Balenciaga skirt.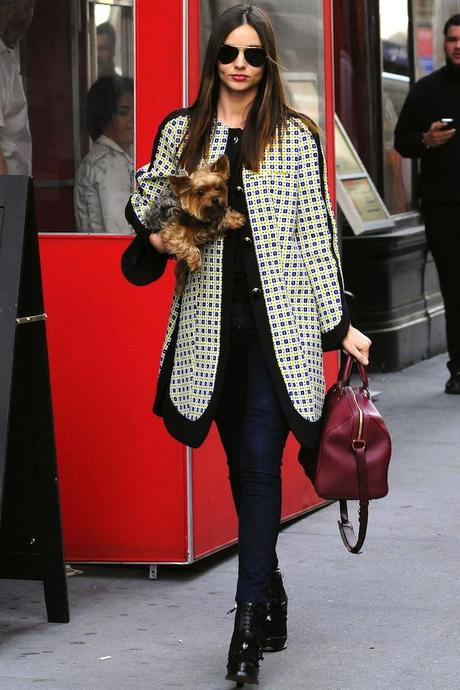 Uno de sus diseñadores favoritos es Nicolas Ghesquiere, Director Creativo de Balenciaga, Kerr le considera un talento y una persona genuina. /

One of her favorite designers is Nicolas Ghesquiere, Balenciaga's Creative Director, Kerr thinks he is talented and genuine.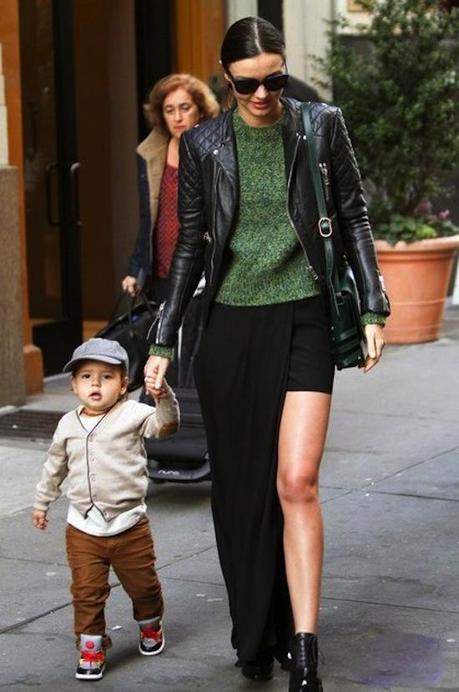 Falda de Balenciaga y botas de Christian Louboutin. / Balenciaga skirt and Chritian Louboutin boots.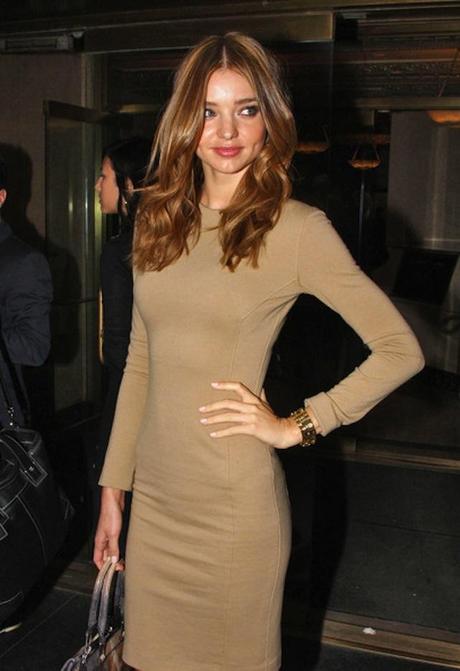 En su armario tiene diseños de Balenciaga, Michael Kors, Prada, Miu Miu, Isabel Marant, Stella McCartney,  y otros australianos como Alex Perry, Ksubi, Bianca Spender. /

On her closet she has pieces of Balenciaga, Michael Kors, Prada, Miu Miu, Isabel Marant, Stella McCartney,  and of few australian designers such as Alex Perry, Ksubi, Bianca Spender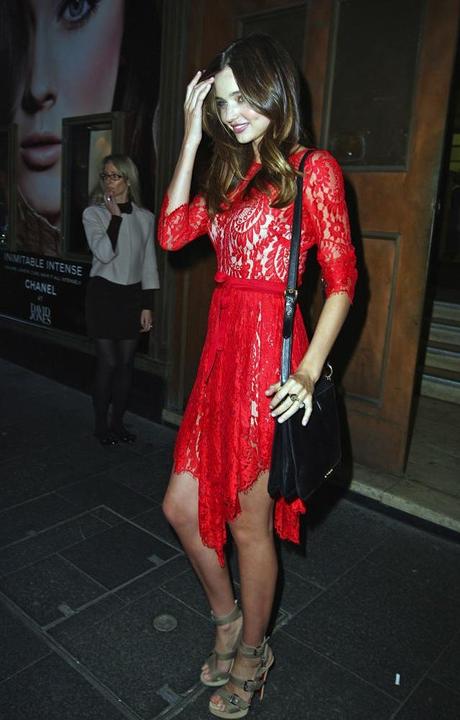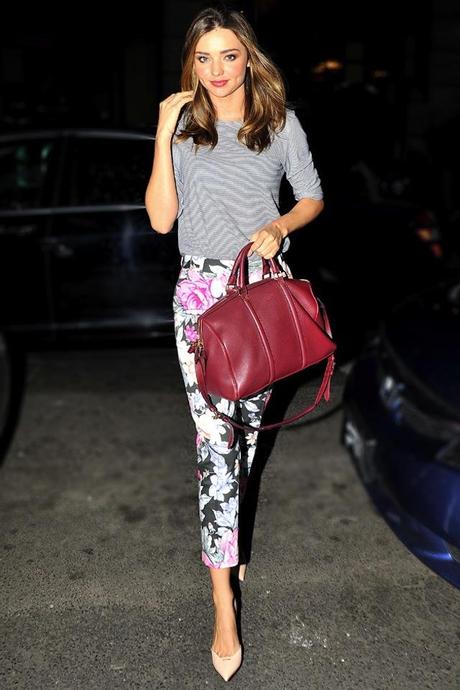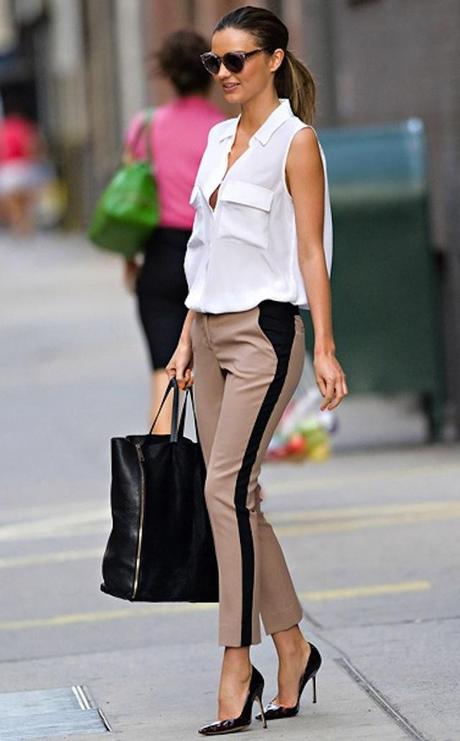 Pantalon de Stella McCartney. / Stella McCartney pants.
Sus prendas fetiche son los pantalones pitillo, los vaqueros y el cuero como partes de abajo, a parte de abusar con el buen tiempo de los shorts y las minis. En tema denim se queda con Rag & Bone. /

Her must have garments for the bottom body part are cigarettes pants, denim and leather. When the good weather comes, she stay with shorts and short skirts. About denim she stay with Rag & Bone.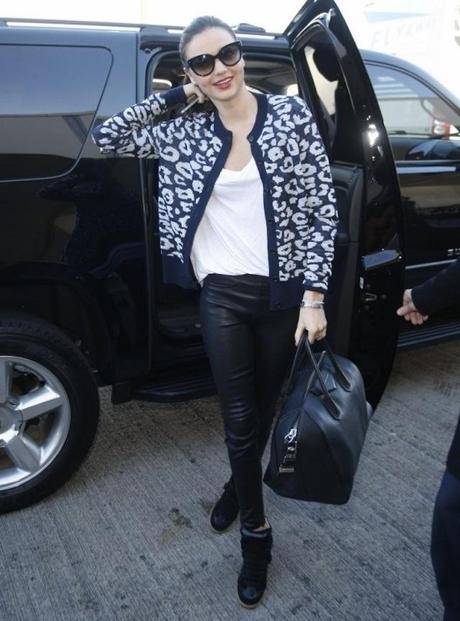 Chaqueta de A.L.C., pantalones de cuero de Helmunt Lang, zapatillas de Isabel Marant y bolso de Givenchy. / A.L.C. jacket, Helmut Lang skinny leather pants, Isabel Marant sneakers, and Givenchy tote.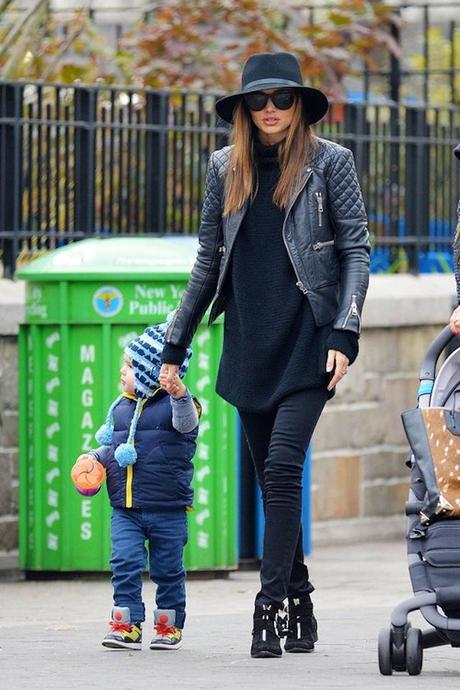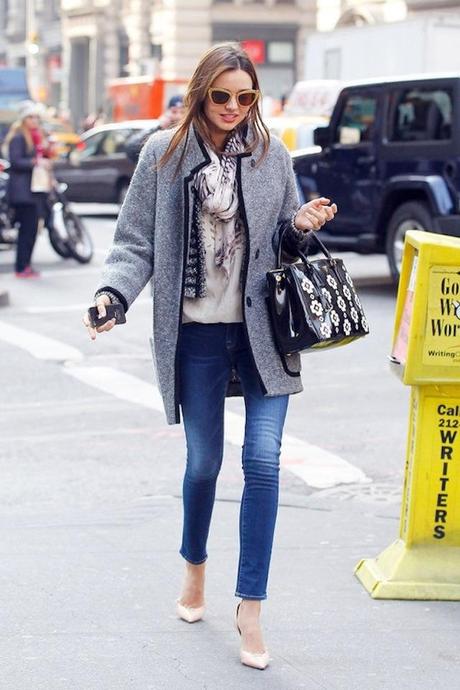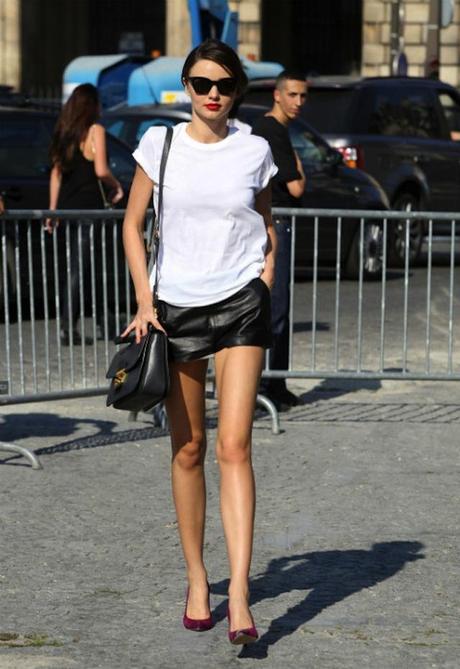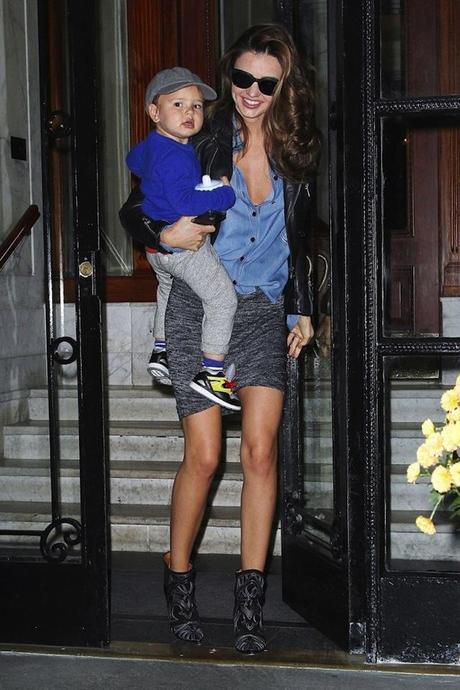 Botas de Isabel Marant. / Isabel Marant boots. 


La prenda clave, el blazer. Es una inversión segura, que ella misma recomienda. Aunque, tal como la moda dicta, la sustituye también por la cazadora de cuero. /

Her clue garment, a blazer. Is a secure investment, she recomends it always. Althought, as fashion said, she uses the leather jacket instead too.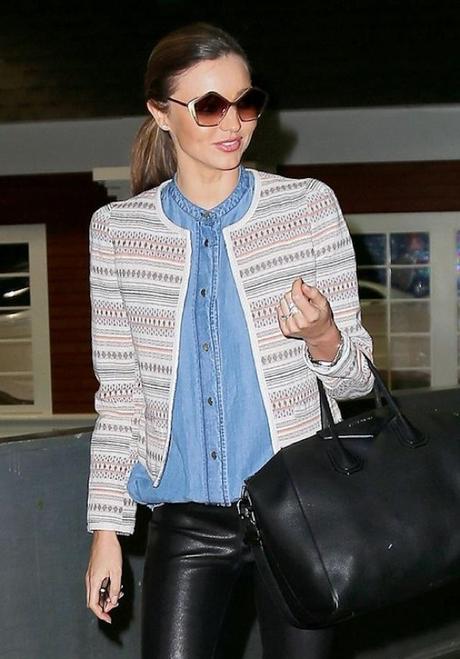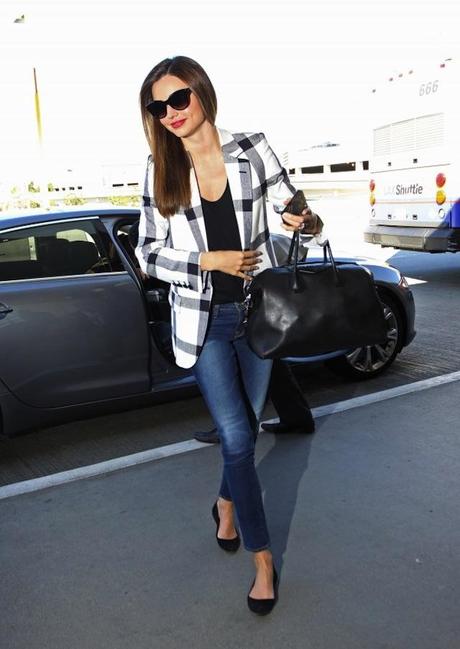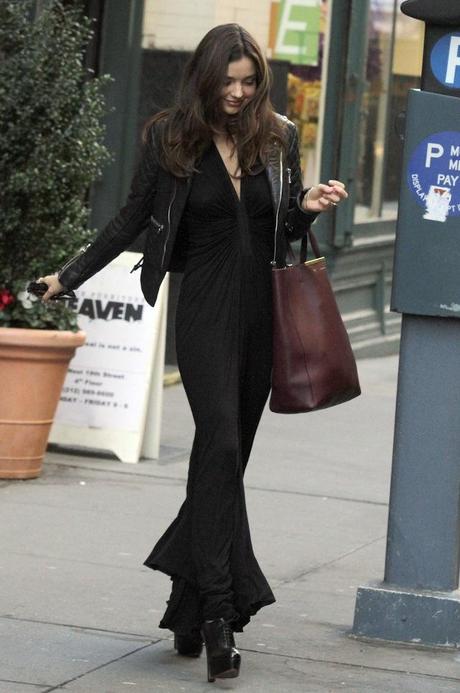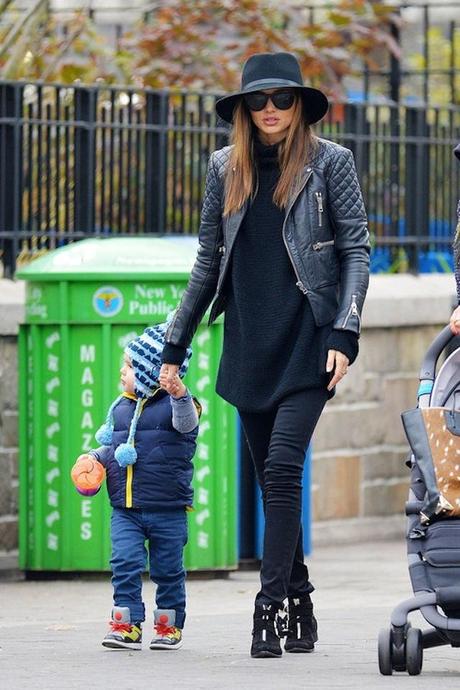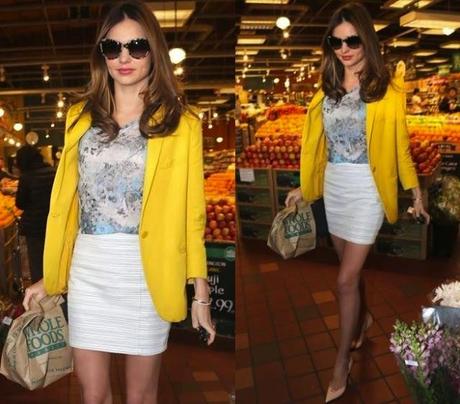 Falda de Rag & Bone y blazer de Stella McCartney. / Rag & Bone skirt and Stella McCartney blazer.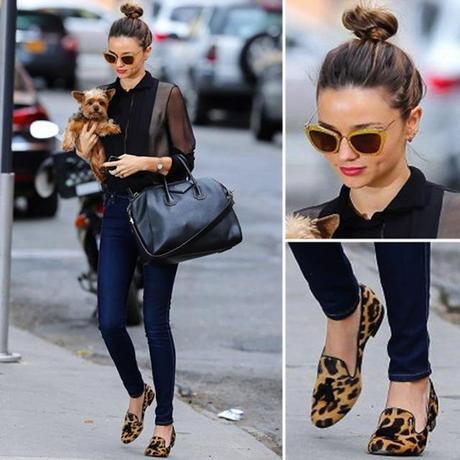 Miranda lleva camisa transparente, vaquero de Nobody, bolso de Givency, mocasines leopardo de Prada y gafas de sol doradas de Miu Miu. / Miranda wears sheer shirt and jeans by Nobody, Givenchy bag, leopard Prada loafers and Miu Miu glitter sunglasses.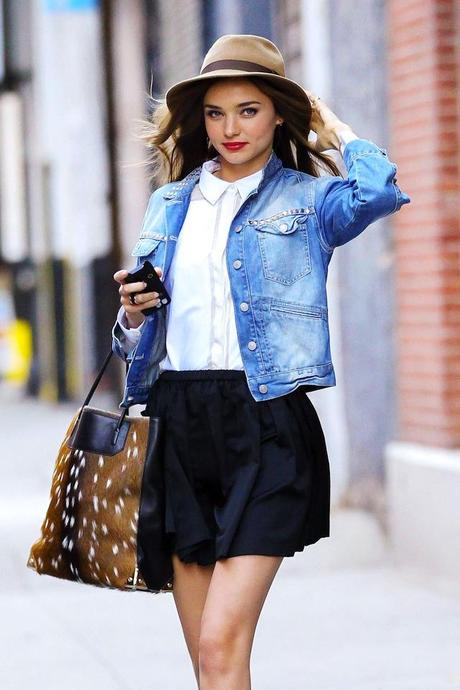 Camisa y falda de cuero de J Brand, bolso de Alexander Wang, y sombrero de Rag & Bone. / J Brand shirt and  skirt, Alexander Wang bag, and Rag & Bone hat.
Uno de sus accesorios favoritos son las botas altas, junto con los zapatos de Prada. Como bolsos elige los shoppers de Celine. /

One of her favorite accesories are high boots, and Prada shoes. As bags she goes for shopper style, and Celine is one of her favorites.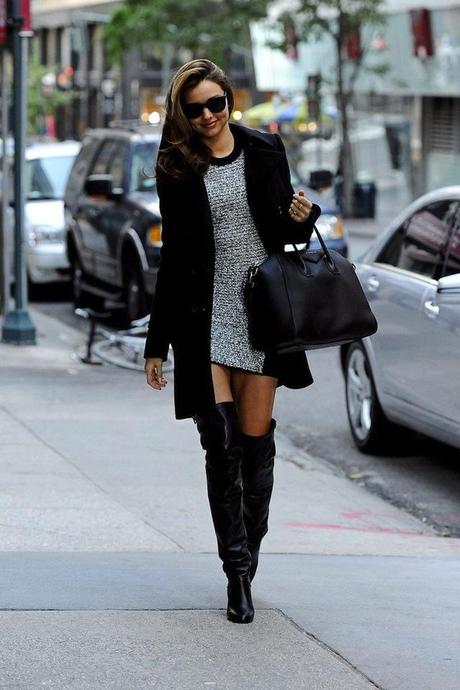 Vestido de Alexander Wang y botas de Givenchy. / Alexander Wang dress and Givenchy boots.

Las joyas le gustan de todo tipo, en especial los pendientes y Cartier es una de sus firmas favoritas. /

About jewellery she likes them all, especially earings, Cartier is one of her favorites.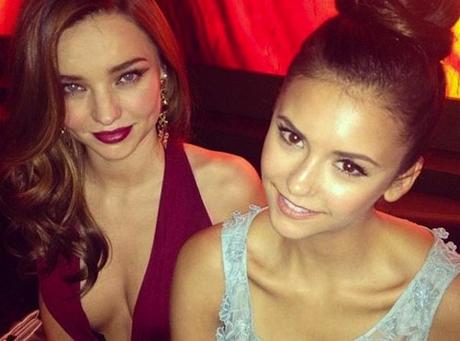 Una de sus tiendas favoritas es Net-A-Porter, y tiendas online vintage. /

One of her favorite stores is Net-A-Porter and vintage online stores.


Su rutina de belleza. / Her beauty routine.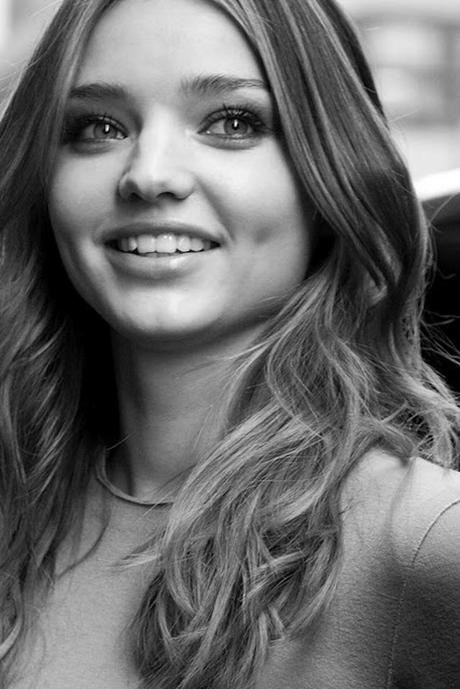 Según declaro Miranda Kerr a Harper's Baazar, su rutina de belleza es, primero lavarse la cara, tónico y crema hidratante, todo de su firma Kora, claro. /

As she told to Harper's Baazar, her beauty routine is, first of all cleansing , toning and moisturizing, she uses all from hee brand Kora.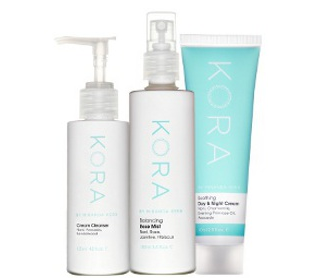 En cuanto se levanta, lo primero que hace es beber un vaso de agua caliente con zumo de limon. E intenta comer alimentos organicos: "si estas bien en el interior, lo estas tambien en el exterior" declaro, a Harper's. /

In the morning the first she does is drinking a glass of warm water with fresh lemon juice. She trys to eat organic food: "being healthy on the inside really results in healthy on the outside" she told to Harper's.


Que te parece el estilo de Miranda? Cual es tu icono de estilo? /

What you think about Miranda's style? Witch one is your style icon? 


Xo Xo,
Mia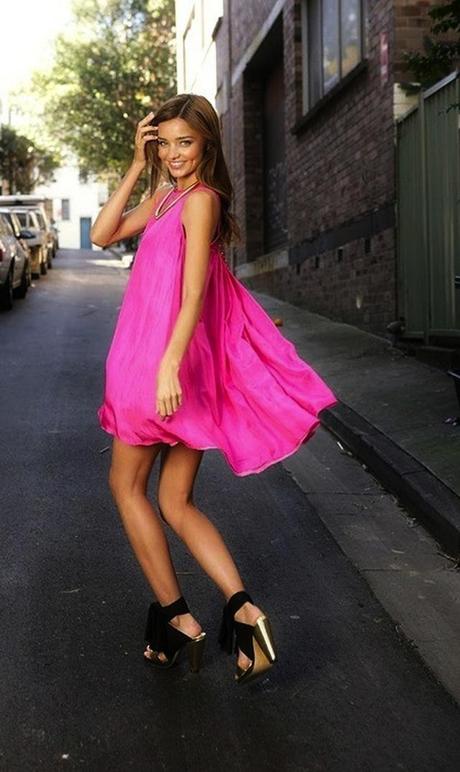 Sources: Littleplastichorses, Fashiongonerogue, Just Jered, Onsugar.