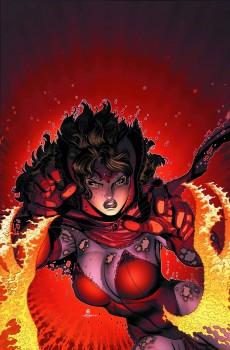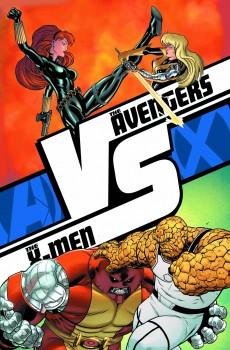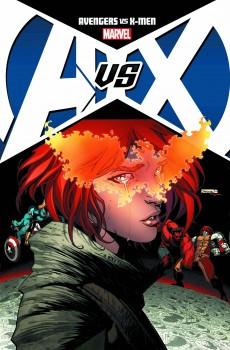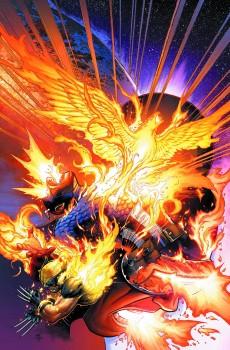 AVX VS #3 (OF 6) $3.99
(W) Kieron Gillen, Steve McNiven (A) Salvador Larroca, Steve McNiven (CA) Salvador Larroca
All fights, All the time!
Black Widow vs. Magik!
Colossus vs. Thing!
AVENGERS VS X-MEN #5 (OF 12) $3.99
(W) Jason Aaron (A) Jonathan Hickman (CA) Jim Cheung
The fiery conclusion of Act One brought to you by Matt Fraction and John Romita Jr!
Clashing on a lunar battlefield, the tide of the conflict will be turned…
The Phoenix takes its host! All hope is lost?!
AVENGERS VS X-MEN #6 (OF 12) $3.99
(W) Jason Aaron (A) Jonathan Hickman (CA) Jim Cheung
ACT TWO BEGINS!
Jonathan Hickman joins superstar artist Olivier Coipel (SIEGE) to launch Act Two of the biggest Marvel event of the year!
What is Pax Utopia?
The Phoenix has come to Earth, and everything changes…
And the Scarlet Witch enters the fray!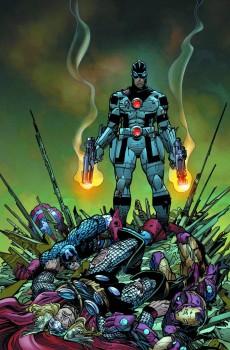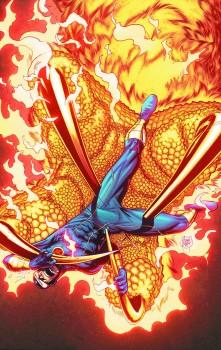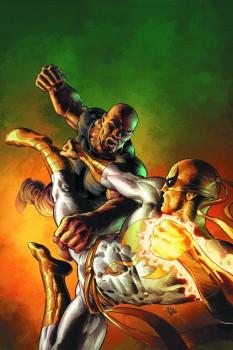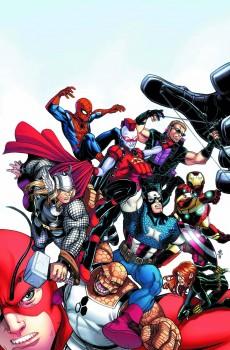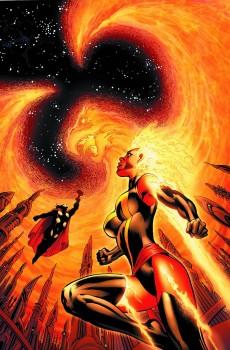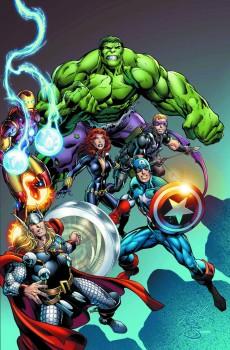 AVENGERS #27 $3.99
(W) Brian Michael Bendis (A/CA) Walter Simonson
AVX TIE-IN!
With the events of AVX raging around them, an Avenger betrays the team!
AVENGERS ACADEMY #31 & #32 $2.99
(W) Christos N. Gage (A) Tom Grummett (CA) Giuseppe Camuncoli
CLASSIFIED!
X-MEN LEGACY #268 $2.99
(W) Christos N. Gage (A) Rafael Sandoval (CA) Mark Brooks
AVX TIE-IN!
Frenzy's past is revealed as she ties up loose ends while the war between the Avengers and the X-Men rages on.
X-MEN LEGACY #269 $2.99
(W) Christos N. Gage (A) Rafael Sandoval (CA) Mark Brooks
AVX TIE-IN!
Rogue vs. Ms. Marvel.
UNCANNY X-MEN #13 & #14 $3.99
(W) Kieron Gillen (A/CA) Greg Land
AVX TIE-IN!
Hope is on the run for her life, but can she outrun destiny?
What has Mr. Sinister been doing since UNCANNY X-MEN #3? And what has he been doing while the X-Men have been fighting the Avengers? Find out here!
NEW AVENGERS #27 $3.99
(W) Brian Michael Bendis (A/CA) Mike Deodato
AVX TIE-IN!
Hope Summers journeys to the magical city of K'un L'un, home of the Iron Fist, to uncover her destiny!
But will she conquer her future…or be consumed by it?
WOLVERINE AND X-MEN #12 $3.99
(W) Jason Aaron (A/CA) Chris Bachalo
AVX TIE-IN!
Kid Gladiator goes after the Avengers single-handedly!
The X-Men from Wolverine's school see the events of AVX and have a choice to make…
SECRET AVENGERS #28 $3.99
(W) Rick Remender (A) Renato Guedes (CA) Alan Davis
AVX TIE-IN!
The Avengers have devised a way to save the Kree homeworld from the Phoenix, but one man stands in their way – Captain Marvel!
Can Ms. Marvel and The Protector break free of Minister Marvel's influence to aid their former companions?
When all else fails, one Avenger must rise and make the ultimate sacrifice…but will his death be enough?
AVENGERS ASSEMBLE #4 $3.99
(W) Brian Michael Bendis (A/CA) Mark Bagley
The secret of the Zodiac is revealed!
What impact will this revelation have on the Avengers…and the world as they know it?!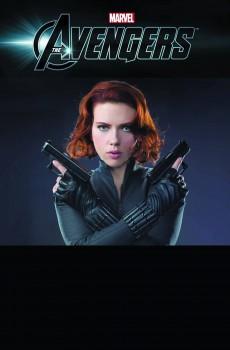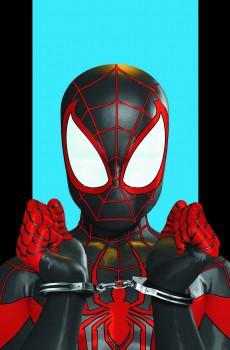 AVENGERS BLACK WIDOW STRIKES #3 (OF 3) $2.99
(W) Fred Van Lente (A) Wellington Alves & Various (CA) Adi Granov
The chilling concluding chapter of the brand-new Black Widow solo adventure from the
Marvel Cinematic Universe!
Before Natasha assembles with the Avengers Initiative, see her in this hard-hitting espionage
adventure set between the events of IRON MAN 2 and MARVEL'S THE AVENGERS!"
DARK AVENGERS #175 & #176 $2.99
(W) Jeff Parker (A) Declan Shalvey (CA) Mark Bagley
CLASSIFIED!
ULTIMATE COMICS SPIDER-MAN #11 $3.99
(W) Brian Michael Bendis (A) David Marquez (CA) Kaare Andrews
Spider-Man teams up with the Prowler?
Isn't he a bad guy?!
ULTIMATE COMICS ULTIMATES #12 $3.99
(W) Jonathan Hickman, Sam Humphries (A) Luke Ross (CA) Kaare Andrews
Reed Richards: World's Most Wanted!
How will Tony Stark survive the City without Iron Man?
Plus: the fate of Nick Fury!
ULTIMATE COMICS X-MEN #13 $3.99
(W) Nick Spencer (A) Carlo Barberi (CA) Kaare Andrews
CLASSIFIED!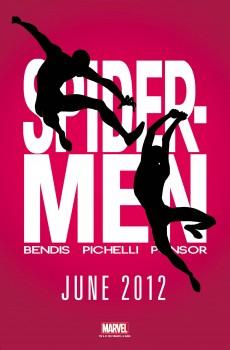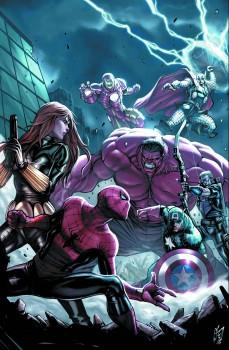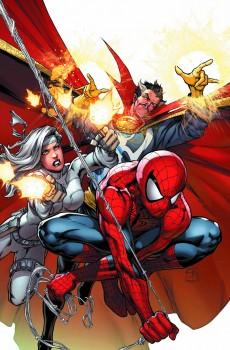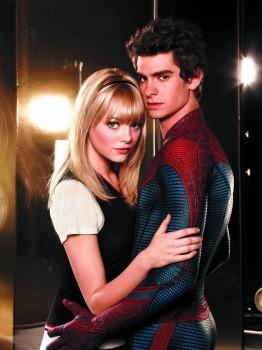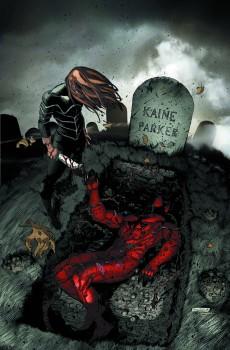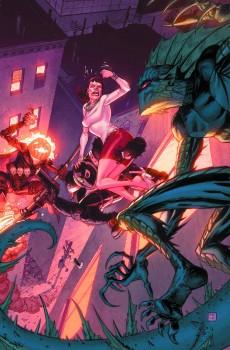 SPIDER-MEN #1 & #2 (OF 5) $3.99
(W) Brian Michael Bendis (A) Sara Pichelli (CA) Jim Cheung
This June – history will be made for the Marvel Universe.
AMAZING SPIDER-MAN #687 $3.99
(W) Dan Slott (A/CA) Stefano Caselli
The End of the Earth devastates in part 6 of this earth blistering epic!
Plus: Doctor Octopus has a new Sinister Six-THE AVENGERS!
Can Spider-Man sacrifice one life to save the entire planet?
AMAZING SPIDER-MAN #688 $3.99
(W) Dan Slott (A/CA) Stefano Caselli
CLASSIFIED!
AVENGING SPIDER-MAN #8 $3.99
(W) Kathryn Immonen (A/CA) Stuart Immonen
Ends of the Earth Epilogue!
Guest starring: Doctor Strange. Silver Sable. Doctor Doom. And an untold adventure that
changed them all.
AMAZING SPIDER-MAN MOVIE #1 & #2 $2.99
(W) Tom Cohen (A) Neil Edwards (CA) TBD
The Amazing Spider-Man premieres in theaters nationwide July 3, 2012!
As Peter Parker swings into action as Spider-Man, he's about to face his first challenge as a super hero!
But how did he get there? Go "between the scenes" with this story-inspired and based upon the new The Amazing Spider-Man movie!
Featuring Gwen Stacy, Captain George Stacy, Dr. Curt Connors and the rest of Amazing Spider-Man gang as they come to cinematic life!
SCARLET SPIDER #6 $2.99
(W) Christopher Yost (A) Neil Edwards (CA) Ryan Stegman
The book everyone is talking about!
Kaine goes from hunter to hunted as the daughter of KRAVEN THE HUNTER takes on the Scarlet Spider!
From the pages of SPIDER-ISLAND, Madame Web crashes into Kaine's life – with dark visions of his road ahead!
VENOM #19 $2.99
(W) Rick Remender, Cullen Bunn (A) Lan Medina (CA) Michael Del
Flash Thompson and Betty Brant are on the run and there's nowhere to hide!
Venom's secret identity has been compromised… both to his enemies AND his friends!
Cullen Bunn (WOLVERINE) teams with series regulars Rick Remender & Lan Medina as the Savage Six stage their most brutal attack on the people closest to Flash Thompson!
AMAZING FANTASY 15 SPIDER-MAN $3.99
(W) Stan Lee (A) Steve Ditko (CA) Jack Kirby & Various
Relive the adventures that started it all!
A radioactive spider may have granted bookish young Peter Parker incredible abilities, but it was his uncle's death that truly transformed him.
Can the newly minted Spider-Man defeat the menace of the Chameleon – and face the Fantastic Four?
Thrill to Spidey's debut issues, completely remastered and beautifully recolored in modern style by Jean-Francois Beaulieu (WONDERFUL WIZARD OF OZ)!
Collecting material from AMAZING FANTASY (1962) #15 and AMAZING SPIDER-MAN (1963) #1.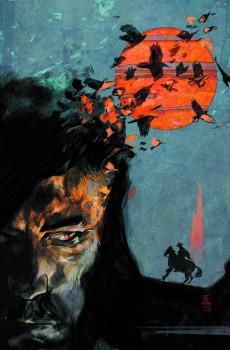 DARK TOWER GUNSLINGER MAN IN BLACK #1 (OF 5) $3.99
(Peter David, Robin Furth, Alex Maleev, Richard Isanove)
Stephen King's most celebrated novel comes to life!
Roland continues his journey towards the Dark Tower in his search for the Man in Black–but will he betray young Jake along the way?
Don't miss the exciting fifth and final chapter in the Dark Tower: Gunslinger saga!
Superstar artist Alex Maleev (Daredevil, Halo: Uprising, Moon Knight) joins Peter David, Robin Furth and Richard Isanove on this last epic adventure!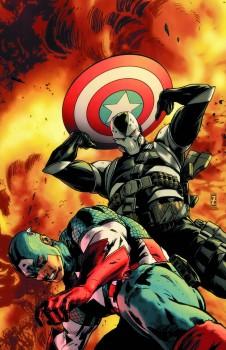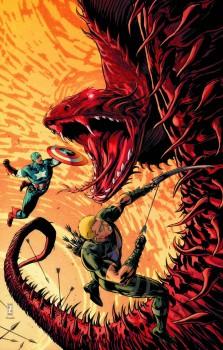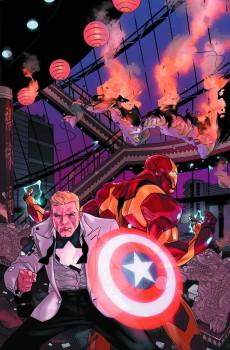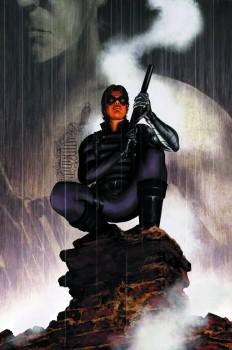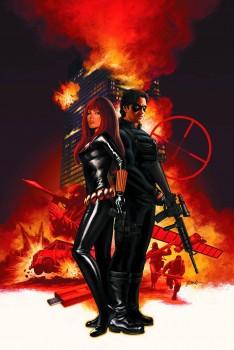 CAPTAIN AMERICA AND HAWKEYE #632 $2.99
(W) Cullen Bunn (A) Alessandro Vitti (CA) Patrick Zircher
The Hybrid Queen awakens-in a big way-and only Cap, Hawkeye, and Stegron (?!) stand in her way!
And whose side is the mysterious Kashmir Vennema on? (Hint: It's not Cap and Hawkeye's!)
CAPTAIN AMERICA AND IRON MAN #633 $2.99
(W) Cullen Bunn (A) Alessandro Vitti (CA) Patrick Zircher
Captain America and Iron Man head to Madripoor for a technology expo! What could possibly go wrong? Everything! That's what!
Especially when Batroc's Brigade shows up and a technological nightmare threatens to brings the world to its knees!
CAPTAIN AMERICA #13 $3.99
(W) Ed Brubaker (A/CA) Patrick Zircher
Part Three of "Shock to the System"
Scourge's secret identity revealed.
WINTER SOLDIER #6 $2.99
(W) Ed Brubaker (A) Butch Guice (CA) Lee Bermajo
Ed Brubaker is reunited with famed artist Michael Lark (DAREDEVIL) who joins for the Winter Soldier's second arc "Broken Arrow" with original Winter Soldier artist Steve Epting taking the reins on covers!
Winter Soldier finds himself on a twisted trail from coast to coast and past to present…
…chasing the insane man who will become his worst enemy.
And an inciting incident you won't forget!
WINTER SOLDIER #7 $2.99
(W) Ed Brubaker (A) Butch Guice (CA) Lee Bermajo
Part Two of "Broken Arrow" – The aftermath of a tragic and savage murder.
A villain who knows Bucky is really alive.
Winter Soldier and Black Widow on a hunt that gets personal!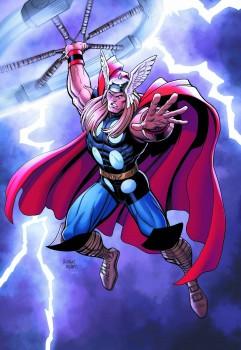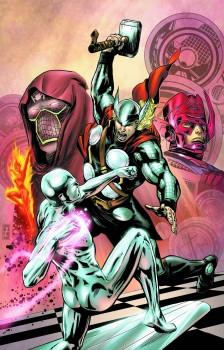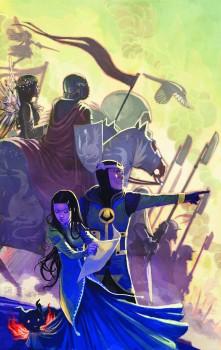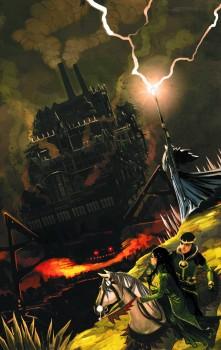 MIGHTY THOR ANNUAL #1  $4.99
Thor caught in a war of eons between two cosmic entities!
Can even Galactus and the Silver Surfer tip the balance?
MIGHTY THOR #15 $3.99
(W) Matt Fraction (A) Pepe Larraz (CA) Walter Simonson
The communal nightmare continues for the nine realms as the Mares run wild
The Enchantress completes her latest masterpiece of madness and mayhem: the transformed
Dr. Donald Blake!
What if someone dreamed of a death metal god hungry for power and revenge?
MIGHTY THOR #16 $3.99
(W) Matt Fraction (A) Pepe Larraz (CA) Walter Simonson
Transformed into…the DECONSECRATOR!
Enchantress and her Keep unleashed upon a slumbering Asgardia!
Besieged in dreams and in waking life! When will this nightmare ever end…?
JOURNEY INTO MYSTERY #639 $2.99
(W) Kieron Gillen & Various (A) Carmine Di Giandomenico (CA) Stephanie Hans
The MANCHESTER GODS dread URBAN PANTHESISM arises in the north of Otherworld, the British Subconscious!
Don't look panicked. We just mean "Civil War". A Civil War that Asgardia refuses to interfere in. Publicly. Behind the scenes, Loki is a one-man intervention force.
Also: Secret mission from Hela!
JOURNEY INTO MYSTERY #640 $2.99
(W) Kieron Gillen & Various (A) Carmine Di Giandomenico (CA) Stephanie Hans
Otherworld Aflame!
Can the Knights of the Round Table, Merlyn, Arthur, and even Captain Britain himself resist the power of the infernal, industrial North!?!
Meanwhile Loki's mission deep inside the Manchester God itself discovers something that changes everything…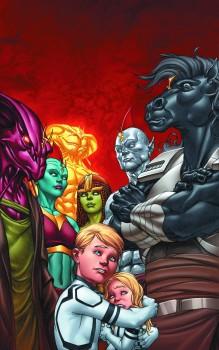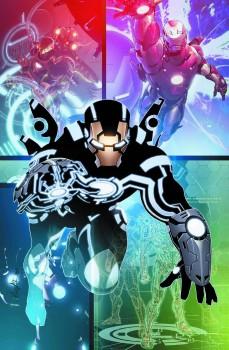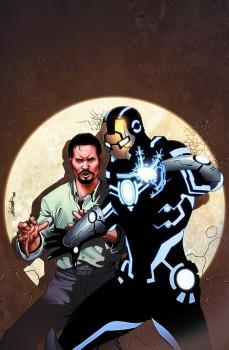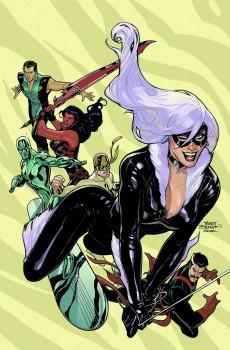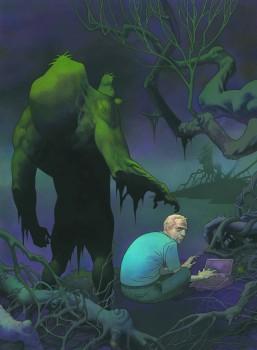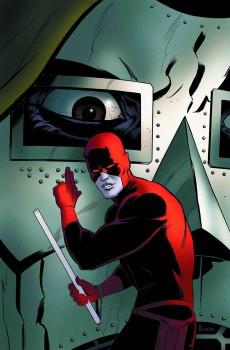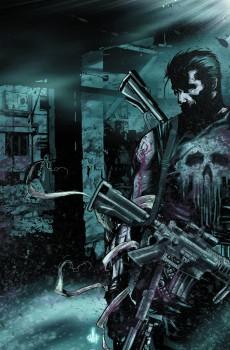 HULK #53 & #54 $2.99
(W) Jeff Parker (A/CA) Carlo Pagulayan
CLASSIFIED!
INCREDIBLE HULK #9 & #10 $3.99
(W) Jason Aaron (A) Steve Dillon (CA) Michael Komarck
Hulk continues to STAY ANGRY in Jason Aaron's highly anticipated new story arc!
To do so, the green goliath picks some fights… on the ocean floor and in space!!!
SEA MONSTERS! RUSSIAN SUPER-SOLDIERS! THE ANGRIEST HULK YET! STAY ANGRY, TRUE BELIEVERS!
FANTASTIC FOUR #607 $2.99
(W) Jonathan Hickman (A) Ron Garney (CA) Mike Choi
The Fantastic Four travel to the homeward of the Kree Empire.
Witness the fallout of the Kree-Inhuman war.
What does that mean for Crystal and Ronan who were left abandoned on Earth?
FF #19 $2.99
(W) Jonathan Hickman (A) Nick Dragotta (CA) Mike Choi
For the first time since Johnny Storm died, the class travels to a now radically different Negative Zone.
See what happens when Annihilus goes with them.
And what does the future hold for the Light Brigade?
INVINCIBLE IRON MAN #518 & #519 $3.99
(W) Matt Fraction (A/CA) Salvador Larroca
The New Iron Man explodes into action!
Spymaster's rampage within Stark Resilient comes to its bloody end!
THE ASSASSINATION OF TONY STARK!
DEFENDERS #7 $3.99
(W) Matt Fraction (A) Victor Ibanez (CA) Terry Dodson
Strange and company find their way to Wakanda… and the Black Panther!
The Black Cat takes the job of a lifetime. The reward? Anything she desires!
John Aman, the Prince of Orphans, readies to defend his secret with his life!
INFERNAL MAN-THING #1 (OF 3) $3.99
(W) Steve Gerber (A/CA) Kevin Nowlan (with a Gene Colan variant cover)
STEVE GERBER'S FINAL MAN-THING STORY!
What is the mystery behind the "Screenplay of the Living Dead Man"?
The story no one thought existed!!!
NO ADS! BONUS CONTENT!
DAREDEVIL #14 $2.99
(W) Mark Waid (A/CA) Khoi Pham
"Megacrime and Punishment" continues!
"Megacrime and Punishment" continues.
Daredevil imprisoned in Latveria for crimes against the state – and no amount of lawyering can get him out of there!
Meanwhile, Foggy uncovers more evidence that Matt's not quite the man he seems.
PUNISHER #12 $2.99
(W) Greg Rucka (A) Mirko Colak (CA) Bryan Hitch
A perfect jumping on point for new readers.
The Omega-effect has reshuffled the deck.
Even punishment has a code and Frank Castle lays down the law for Rachel Cole.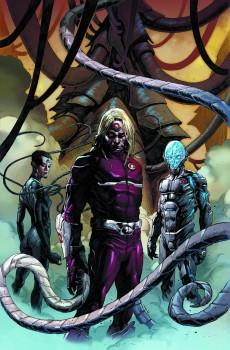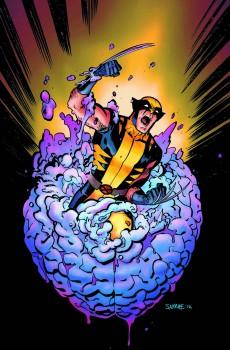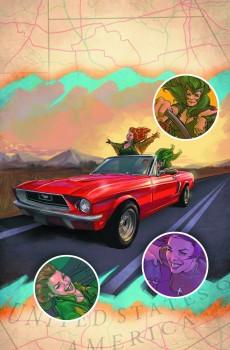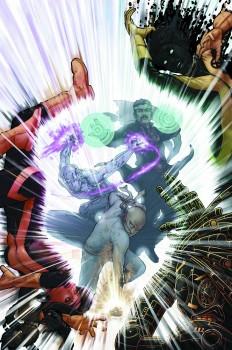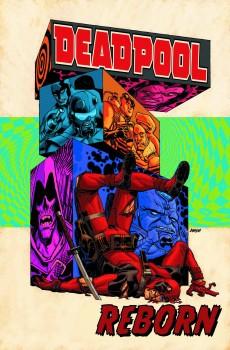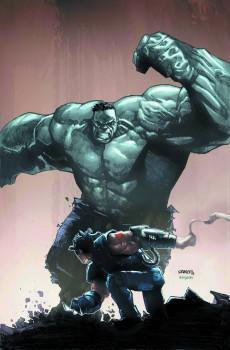 AGE OF APOCALYPSE #4 $2.99
(W) David Lapham (A) Roberto De (CA) Mike McKone
The X-Terminated activate their secret weapon, the AOA version of THE HULK!
ASTONISHING X-MEN #51 $3.99
(W) Marjorie M. Liu (A) Mike Perkins (CA) Dustin Weaver
NEW MUTANTS #44 $2.99
(W) Dan Abnett & Various (A) Carmine Di Giandomenico (CA) Stephanie Hans
"FEAR THE FUTURE" Chapter 1!
Guest-starring the Defenders!
Dr. Strange's team protects humanity from the impossible…so what does this uber powerful group want with the New Mutants?
It begins here: the culmination of all the super smart seeds that DnA have been planting…in "Fear The Future"!
UNCANNY X-FORCE #26 $3.99
(W) Rick Remender (A) Mike McKone (CA) Jerome Opena
Meet the Omegas and watch them destroy Wolverine, AOA-Nightcrawler and Deadpool!
Psylocke goes to the Jean Grey School for Higher Learning to visit Angel, but she finds something she was not expecting.
The new Brotherhood of Evil Mutants kicks their plan into high gear!
WOLVERINE #308 $3.99
(W) Cullen Bunn (A) Paul Pelletier (CA) Chris Samnee
Wolverine versus Dr. Rot for control of Wolverine's brain
Can Wolverine destroy the last vestiges of Weapon X's programming?
X-FACTOR #237 & #238 $2.99
(W) Peter David (A) Leonard Kirk (CA) David Yardin
Banshee is suspected of murder and sets out to clear her name!
And Madrox investigates a suicide case that isn't what it
initially seems.
X-MEN #30 & #31 $3.99
(W) Victor Gischler (A) Will Conrad (CA) Kevin Conrad
CLASSIFIED!
DEADPOOL #56 $2.99
(W) Daniel Way (A) Alé Garza (CA) Dave Johnson
Deadpool is beaten…badly.
By the dumbest member of the Intelligencia.
Guest-starring Taskmaster!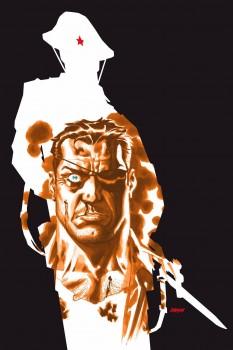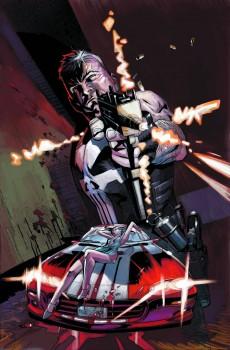 FURY MAX #3 (MR) $3.99
(W) Garth Ennis (A) Goran Parlov (CA) Dave Johnson
Garth Ennis (PUNISHER MAX, Preacher) and Goran Parlov (PUNISHER MAX) continue to put Nick Fury through hell.
Fury, knee deep in the messy quagmire that is French Indochina in the 1950′s, faces a war unlike any he has ever seen.
Witness the most brutal battle ever put on a comic book page!
UNTOLD TALES OF PUNISHER MAX #1 (OF 5) $4.99
(Jason Starr A/CA) TBD
Award-winning crime novelist JASON STARR brings his unique vision to the Punisher!
A massive debt, a gun with untraceable bullets, one unthinkable choice
Whose side will the Punisher take?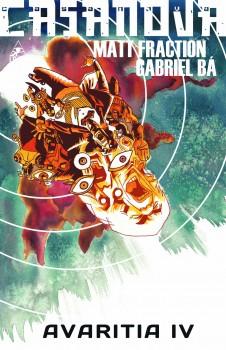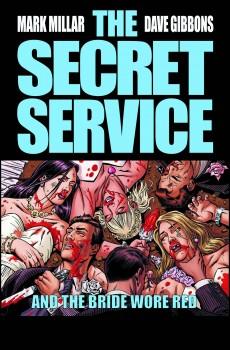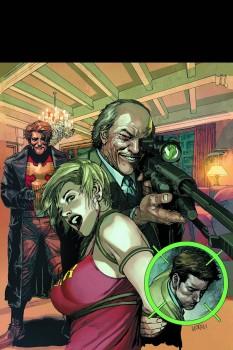 CASANOVA AVARITIA #4 (OF 4) (MR) $4.99
(W) Matt Fraction (A/CA) Gabriel Ba
One of the most critically acclaimed series of the year comes to its catastrophic conclusion. CASANOVA: AVARITIA #4 answers every question (almost), solves every riddle (kind of), and explains absolutely everything you ever wanted to know about the world of CASANOVA (in a way). Casanova Quinn, hated on all sides by tyrant and hero alike, must flee from time and space, aim one batch of enemies at the other, kill everybody and save everything simultaneously. Don't be afraid: you are an apocalypse dreaming of butterflies + the first part of reincarnation is dying…
By the Eisner-laden team of MATT FRACTION (AvX, INVINCIBLE IRON MAN, THE MIGHTY THOR, FEAR ITSELF) and GABRIEL BÁ (UMBRELLA ACADEMY, DAYTRIPPER).
SECRET SERVICE #3 (OF 7) (MR) $2.99
(W) Mark Millar (A/CA) Dave Gibbons
It's James Bond meets My Fair Lady as the world's greatest spy trains his troubled nephew to leave his pathetic life behind and join the elite ranks of the British Secret Service. This issue features Jake's uncle in a must-be-seen-to-be-believed action spectacle as he seeks to uncover the mystery behind actor Mark Hamill's kidnapping and how it links to a dark secret from inside Mount Everest. At the same time, Jake is undergoing a training program like you've never seen before. It's a dream come true for writer Mark Millar as he teams with Watchmen legend Dave Gibbons for the comic they conceived with Kick-Ass and X-Men First Class director Matthew Vaughn. DO NOT MISS!!
SUPERCROOKS #4 (OF 4) (MR) $2.99
(W) Mark Millar (A/CA) Leinil Francis Yu
The Supercrooks are raiding The Bastard's mansion, but everything goes horribly wrong. The Bastard-the world's greatest super-villain and 4th richest man on the planet-discovers that the Supercrooks are out to steal every cent he's ever made. Group leaders Johnny and Kasey fight and split up. The heist is complex, but the reward is enormous-and if the Supercrooks can survive, it will mean the end of The Heat's debts back in Vegas…not to mention an enormous payday.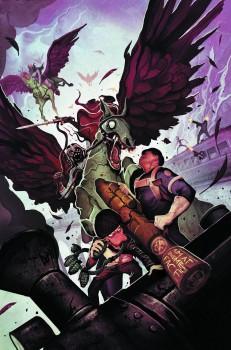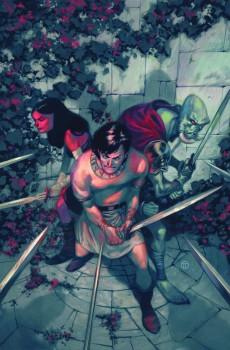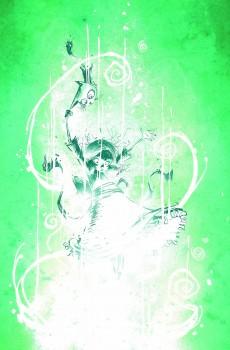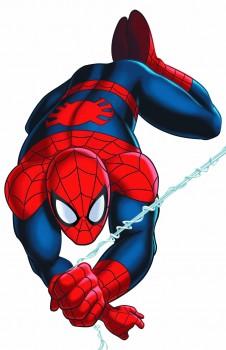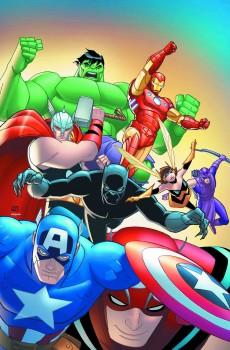 MARVEL ZOMBIES DESTROY #3 & #4 (OF 5) $3.99
(W) Peter David (A) Mirco Pierfederici (CA) Mike Del Mundo
The Horrifying Truth behind what happened to the Norse Gods and how Asgard became zombie territory!
An unlikely ally joins our heroes, the same mysterious force who caused the zombie plague!
A daring raid into the very hearty of the zombie Red Skull's territory!
JOHN CARTER GODS OF MARS #4 (OF 5) $2.99
(W) Sam Humphries (A) Ramon K. Perez (CA) Julian Totino Tedesco
The epic Edgar Rice Burroughs adaptation continues!
John Carter continues to battle gods and men-but he's about to face another obstacle he may not be able to fight his way out of!
Will John be able save his lost love Dejah Thoris and escape the treacherous Valley of Death?
The very talented Sam Humphries and Ramon Perez bring you a John Carter adventure that has fans raving!
DOROTHY AND WIZARD IN OZ #8 (OF 8) $3.99
(W) Eric Shanower (A/CA) Skottie Young
It's the biggest murder trial ever in the Land of Oz! Eureka the kitten is charged with eating one of the Wizard's piglets!
The Tin Woodman as Public Defender clashes with the Wogglebug playing Prosecutor.
The Wizard of Oz has a secret plan to save Eureka from a guilty verdict, but can it possibly work?
Don't miss the last thrilling installment in the critically-acclaimed Dorothy and the Wizard in Oz series!
MARVEL UNIVERSE AVENGERS EARTHS HEROES #3 $2.99
(W) Christopher Yost (A) Adam Dekraker (CA) Khoi Pham
The writer of the hit Disney XD series brings the Avengers: Earth's Mightiest Heroes from the TV to your home!
Captain America and Nick Fury must rely on their wits to escape the ancient power of the Zodiac Key and the vile SCORPIO!
Then, opposites attract – trouble! Free-wheelin' Hawkeye and regal Black Panther find themselves on an unlikely Team-Up – THROUGH TIME! MARVEL UNIVERSE ULTIMATE SPIDER-MAN #3
(W) Eugene Son, Jacob Semahn (A) Nuno Plati (CA) TBD
From the hit DisneyXD Show, Peter Parker has taken the challenge to step up and become the ULTIMATE SPIDER-MAN!
When the Spymaster steals an experimental serum, Spider-Man must abandon the SHIELD tech he's been using and rely on his own abilities to nab the shifty charlatan!
Plus, a trip to the museum becomes a day of danger as Spidey tackles those Outback Outlaws, the Kangaroo Brothers – and sister!
TOY STORY #4 (OF 4) $2.99
(W) Tea Orsi (A) Lucio Leoni & Various (CA) Andrea Cagol & Various
New adventures featuring Woody, Buzz Lightyear and the rest of the gang!
"Water Rescue" – Woody, Buzz and Jessie join Andy at summer camp!
When Andy leaves them alone, they accidentally lose his special campsite map!
The toys attempt a daring rescue mission, but can they retrieve the map in one piece and return it before Andy gets back?!
MARVEL UNIVERSE ULT SPIDER-MAN COMIC READER TP #1 (OF 2) $3.99
(W) Dan Slott, Ty Templeton (A) Nuno Plati (CA) TBD
2012′s most anticipated TV show is now the comic book you can't miss out on!
By day, he's Peter Parker, mild-mannered high-school student – but by night, he's the ultimate in super heroics: Spider-Man!
And he's just the beginning of a super-hero universe…
From the minds of the men behind the hit TV show!
Re-presenting MARVEL UNIVERSE ULTIMATE SPIDER-MAN #1.
MARVEL UNIVERSE ULT SPIDER-MAN COMIC READER TP #2 (OF 2) $3.99
(W) Eugene Son, Jacob Semahn (A) Nuno Plati (CA) TBD
From the minds behind the hit TV show, witness the web-slinging adventures of the Ultimate Spider-Man!
An easy errand for Aunt May becomes a maddening misadventure with the Malevolent Mole Man!
Then, when the electrifying Electro attacks a StarkTech Expo, can the wily-web-slinger pull the plug on this voltaic villain?!
Re-presenting MARVEL UNIVERSE ULTIMATE SPIDER-MAN #2.
And all the trade paperbacks and hardcovers you can fill your shelves with. Marvel Zomnibus. Nice.
INCOGNITO CLASSIFIED EDITION HC (MR) $44.99
(W) Ed Brubaker (A/CA) Sean Phillips
From the best-selling award-winning creators of FATALE and CRIMINAL comes the classy deluxe hardback edition of their brutal "Super-Villainin Witness Protection" saga… INCOGNITO! Collecting both INCOGNITO and its sequel BAD INFLUENCES along with many behind-the-scenes extras, previously unseen illustrations and even a few articles, this is the edition you want on your bookshelf!
MARVEL ZOMNIBUS HC $125
(W/A) Various (CA) Arthur Suydam
The smash-hit Marvel Zombies saga is collected in one meaty, macabre tome! The dead walk – and leap, fly and climb walls – when Marvel's mightiest are transformed into flesh-eating monsters! After devouring every single person on Earth, the ravenous once-heroes set their sights higher – taking on Galactus, spreading into space, and breaking into new and delicious dimensions…including our own! Lock your doors, and board up your windows – the Marvel Zombies are coming for you! Collecting MARVEL ZOMBIES: DEAD DAYS, MARVEL APES: PRIME EIGHT, MARVEL ZOMBIES: EVIL EVOLUTION, ULTIMATE FANTASTIC FOUR #21-23 and #30-32, MARVEL ZOMBIES #1-5, BLACK PANTHER (2005) #28-30, MARVEL ZOMBIES 2 #1-5, MARVEL ZOMBIES RETURN #1-5, MARVEL ZOMBIES 3 #1-5, MARVEL ZOMBIES 4 #1-4, MARVEL ZOMBIES 5 #1-5, and MARVEL ZOMBIES SUPREME #1-5.
NEW AVENGERS OMNIBUS HC VOL 01 $125
Brian Bendis and friends
The first half of Brian Michael Bendis' radical Avengers revamp is collected in one massive volume! When the Avengers are disassembled by an insane Scarlet Witch, a new and decidedly different team rises to take their place – including Spider-Man, Wolverine and Luke Cage! These New Avengers face down a prison break, the secrets of the Sentry, the menace of the multi-powered Collective and more – and even find time to celebrate the marriage of one of their own. But when a terrible tragedy kicks off a superhuman Civil War, will the newly created team be irrevocably shattered? Collecting AVENGERS (1963) #500-503, AVENGERS FINALE, NEW AVENGERS (2005) #1-31 and ANNUAL #1, NEW AVENGERS AND THE FANTASTIC FOUR #1, GIANT-SIZE SPIDER-WOMAN #1, NEW AVENGERS: ILLUMINATI (2006) #1, CIVIL WAR: THE CONFESSION #1, CIVIL WAR: THE INITIATIVE #1 and NEW AVENGERS MOST WANTED FILES #1.
STAND OMNIBUS HC SLIPCASE $150
(W) Roberto Aguirre-Sacasa (A) Mike Perkins (CA) TBD
The Stand is a classic tale of good vs. evil, loss weighed against redemption and despair pitted against hope. It is an apocalyptic vision of man's battle to save life against a worldwide plague of death. When the viral strain dubbed "Captain Trips" works its way across the face of the country, the painfully few survivors are launched into a nightmare that's only just begun – but for the Dark Man, Randall Flagg, it's a dream come true. Based on the masterpiece of apocalyptic horror by celebrated author Stephen King, this lavish adaptation is packed with extras in a two-volume slipcased set! Collecting THE STAND: CAPTAIN TRIPS #1-5, THE STAND: AMERICAN NIGHTMARES #1-5, THE STAND: SOUL SURVIVORS #1-5, THE STAND: HARDCASES #1-5, THE STAND: NO MAN'S LAND #1-5, THE STAND: THE NIGHT HAS COME #1-5 and THE STAND SKETCHBOOK.
MMW ATLAS ERA TALES OF SUSPENSE HC VOL 04 $74.99
(W) Stan Lee, Steve Lieber (A) Various (CA) Jack Kirby
The Marvel Masterworks bring you the final, fantastic volume of TALES OF SUSPENSE with another dose of giant monsters, intergalactic alien invaders and weird menaces. Including each complete pre-hero issue, as well as the many never-before-reprinted backup stories that supported Iron Man after his debut, crafted by a who's who list of top talent: Stan Lee, Jack Kirby, Steve Ditko, Don Heck, Jack Davis and more. This must-have volume brings you the stories that were the crucible for the Marvel Age of Comics, so don't wait – reserve your copy today! Collecting TALES OF SUSPENSE (1959) #32-48 and #50-54.
MMW IRON FIST HC VOL 02 $59.99
(W) Chris Claremont (A/CA) John Byrne
Before they made X-Men the No. 1 hit of its time, Chris Claremont and John Byrne brought their storytelling magic to the adventures of Iron Fist. It's kung-fu action in the Mighty Marvel Manner – and here, in the pages of the Masterworks, you'll enjoy their classic run collected and fully restored for the first time. Joined by ladies of action Misty Knight and Colleen Wing, Iron Fist has his skill in both mind and body tested by radioactive horrors, martial-arts masters, New York's kung-fu kingpin and even his closest confidantes. Plus: an assault on Avengers Mansion; the first appearance of Sabretooth; an early guest-appearance by the All-New, All-Different X-Men; and the final showdown with the Steel Serpent. Its '70s Marvel at its most exciting! Collecting IRON FIST (1975) #3-15 and MARVEL TEAM-UP (1972) #63-64.
MMW UNCANNY X-MEN TP VOL 05 $24.99
(W) Chris Claremont, John Byrne (A) John Byrne & Various (CA) John Byrne, Richard Isanove
The X-Men had fought many battles, been on adventures spanning galaxies and grappled with enemies of limitless might – but nothing could prepare them for the most shocking struggle they would ever face. One of their own members, Jean Grey, has gained power beyond all comprehension, corrupting her into the Dark Phoenix! Now, the X-Men must decide: Is the life of the woman they cherish worth the existence of the entire universe?! It's the definitive X-Men tale, painstakingly restored for the Marvel Masterworks. Also featuring the seminal "Nightcrawler's Inferno," a Wolverine/Wendigo brouhaha guest-starring Alpha Flight, the original version of X-MEN #137 in which Jean Grey lived, and the Claremont/Buscema Phoenix tale from BIZARRE ADVENTURES #27. Collecting X-MEN (1963) #132-140, X-MEN ANNUAL (1970) #4, PHOENIX: THE UNTOLD STORY and BIZARRE ADVENTURES #27.
HULK BOILING POINT PREM HC $34.99
(W) Bruce Jones (A) Lee Weeks, Stuart Immonen (CA) Kaare Andrews
The beast within has crossed the line – and its terrified keeper is on the run! Blamed for the televised murder of a hapless child, Dr. Bruce Banner and his brutish alter ego are Public Enemy No. 1 – shunned by society, hunted by the law and targeted by a mysterious third party with a sinister agenda all its own…one that cuts to the very heart of Banner's strange affliction! Banner knows the dread of the hunted; now, he faces the most unimaginable horror of all: a relentless, unkillable pursuer who knows all his weaknesses and will stop at nothing to bring him down. Collecting INCREDIBLE HULK (2000) #40-49.
SPIDER-MAN REVENGE OF SINISTER SIX PREM HC $29.99
(W) Erik Larsen, Terry Kavanagh (A) Erik Larsen, Scott McDaniel (CA) Erik Larsen
Dr. Octopus! Electro! Mysterio! The Vulture! The Hobgoblin! Sandman! The Sinister Six, the deadliest foes Spider-Man has ever fought, return to wreak terrible vengeance upon our favorite wall-crawler – and an unsuspecting world. With Dr. Octopus' new Adamantium arms and help from another dimension on the Six's side, Spidey decides to round up his own band of allies: the Hulk, Ghost Rider, the Fantastic Four and more! It all adds up to the ultimate high-stakes faceoff in a sock-to-the-jaw adventure that will leave you breathless – if you and Spider-Man can make it to the thrill-packed finale in one piece! Plus: a bonus story co-starring the X-Men's Beast! Collecting SPIDER-MAN (1990) #15 and #18-23.
INCREDIBLE HULK BY JASON AARON HC VOL 01 $34.99
(W) Jason Aaron (A) Mike Choi & Various (CA) Marc Silvestri
Marvel Architect Jason Aaron joins forces with legendary artist Marc Silvestri! The Hulk and Bruce Banner are now separate entities – but Bruce wants the Hulk back. The Hulk is assigned to take Banner down, but Bruce isn't going without a fight. As the Hulk makes an alliance with mad scientist hunter Amanda Von Doom that changes his destiny forever, Banner unleashes his army of Hulked-out monsters! It all culminates in the fight everyone's been waiting for: HULK VS. BANNER! Collecting INCREDIBLE HULK (2011) #1-7 and material from FEAR ITSELF #7.
CARNAGE USA HC $24.99
(W) Zeb Wells (A/CA) Clayton Crain
Carnage's maniacal reign of terror continues, courtesy of the critically acclaimed creative team of Zeb Wells and Clayton Crain! The Avengers must go on a brutal hunt to capture Cletus Kasady before a small town in the American heartland falls under his mass-murdering spell! But when Carnage defeats the Avengers, only Spider-Man remains. Can he stop Carnage before the government makes a devil's pact – with symbiotes?! Buckle in – and prepare for a violence-packed adventure as Spidey, Venom and the Avengers take on Carnage with a city at stake and the souls of hundreds on their shoulders! Carnage U.S.A. wants YOU! Collecting CARNAGE, U.S.A. #1-5.
X-MEN LEGACY BACK TO SCHOOL PREM HC $19.99
(W) Christos N. Gage (A) David Baldeon, Rafael Sandoval (CA) Mark Brooks
It's a new status quo for as Rogue, Gambit, Iceman, Frenzy and Rachel Summers take up their posts as teachers and protectors of Wolverine's school – just in time to defend it from invading N'Garai! Then, Exodus returns – and he intends to mend the divide between the X-Men by any means necessary! For the first time since SCHISM, Cyclops and Wolverine's X-Men teams come face-to-face – with explosive and disastrous results! Then: Weapon Omega is a mutant time bomb, ready to explode – and he's just shown up on the Jean Grey School's doorstep. Can the X-Men disarm him before he detonates and takes the school with him? And which recently returned mutant will become a full-fledged member of Wolverine's X-Men? Collecting X-MEN LEGACY #260.1 and #261-265.
ANT-MAN SEASON ONE PREM HC $24.99
(W) Tom Defalco (A) Horacio Domingues (CA) Julian Totino Tedesco
Legendary writer Tom DeFalco (AMAZING SPIDER-MAN) and acclaimed artist Horacio Domingues (FANTASTIC FOUR: TRUE STORY) bring you the origins of the original Avenger, Ant-Man! Hank Pym has had a life full of adventure and success, failure and humiliation. Known by a variety of names – including Ant-Man, Giant-Man, Goliath and Yellowjacket – he's been an innovative scientist, a famed super hero, an abusive spouse and more. What demons drive a man like Hank Pym? How did he begin his heroic career? ANT-MAN: SEASON ONE tells the story of the man behind the myth, and reveals the fears and paranoia that propelled him to greatest heights and the darkest depths! Also includes AVENGERS ACADEMY #1.
AVENGING SPIDER-MAN FRIENDS BEAT UP YOUR FRIENDS PREM HC $24.99
(W) Zeb Wells (A) Joe Madureira & Various (CA) Joe Madureira
This is what you've been waiting for! The return of legendary artist Joe Madureira (X-MEN, Battle Chasers) and fan-favorite Spidey writer Zeb Wells in a brand-new Spider-series that teams the wall-crawler with some of the greatest heroes in the Marvel Universe! First, Spider-Man and his Avengers teammate Red Hulk take on a Moloid army during the New York City Marathon – but when Red Hulk falls, only Spider-Man stands in the way of the Subterranean invasion of Manhattan! Then, Hawkeye drops in for an action-packed extravaganza! And finally, Spider-Man teams up with Captain America – and it may hurt a lot! Collecting AVENGING SPIDER-MAN #1-5.
DAREDEVIL BY MARK WAID PREM HC VOL 02 $19.99
(W) Mark Waid (A) Paolo Rivera & Various (CA) Paolo Rivera
The year's most critically acclaimed series! Following a shocking discovery about the Marvel Universe, Daredevil has a weighty decision to make – the results of which will affect his friends and enemies both! Meanwhile, the Nelson and Murdock law offices struggle to celebrate the holidays as insurmountable problems descend upon them! Then, Spider-Man and Daredevil team up when Black Cat is arrested, and Murdock is the only lawyer who will touch her (her case, we mean). The next great love triangle of the Marvel U. begins – assuming that DD can survive a cabal of villainous secret societies, all sworn to bring the hero to his knees! Collecting DAREDEVIL (2011) #7-10 and #10.1, and AMAZING SPIDER-MAN (1963) #677.
DARK TOWER GUNSLINGER WAY STATION PREM HC $24.99
(W) Robin Furth, Peter David (A/CA) Laurence Campbell
Roland continues his pursuit of the elusive Man in Black across the endless Mohaine desert. Taking refuge in the Way Station, he finds a boy who has lost his memory. But are those lost memories about Roland's world – or ours? Young Jake Chambers, murdered by the Man in Black, becomes part of Roland's hunt in Mid-World. But as Roland and Jake travel toward the Dark Tower, dangers lurk in the mountains – planning a horrible fate for the gunslinger and his companion. Are Roland and Jake any closer to the Man in Black – or just closer to their own demise? It's a new chapter in the life of the last gunslinger of Gilead as he struggles to achieve his destiny! Don't miss the wonders of: the Way Station! Collecting DARK TOWER: THE GUNSLINGER – THE WAY STATION #1-5.
FEAR ITSELF FEARLESS PREM HC $34.99
(W) Cullen Bunn & Various (A) Mark Bagley, Paul Pelletier (CA) Arthur Adams
When FEAR ITSELF ends, the hunt is on! Mystical hammers lie strewn across the entire Marvel Universe, and it's Valkyrie's mission to find them – no matter who stands in her way…even if it's Captain America and the Avengers! The Serpent's hammers could be the most dangerous artifacts in the world, and Valkyrie knows this all too well as she pursues the villainous Sin and Crossbones across the globe – from the Fantastic Four's headquarters to the Sub-Mariner's undersea vault, from the Thunderbolts' island prison to Project: P.E.G.A.S.U.S. and Utopia island! But as Sin and Crossbones launch a vicious attack, the final Sleeper awakens, and a universe fights for its very survival! Valkyrie and Sin face their final destinies – and they'll never be the same! Collecting FEAR ITSELF: THE FEARLESS #1-12 and material from FEAR ITSELF #7.
FF BY JONATHAN HICKMAN VOL. 3 PREM HC $19.99
(W) Jonathan Hickman (A) Juan Bobillo (CA) Steve Epting
We've teased it for years; now, discover exactly how Dr. Doom and the Future Foundation will save us all. The battle between the Council of Reeds and the Future Foundation extends through the Bridge – and spills over into the world now controlled by the Mad Celestials. At long last, find out why "All Hope Lies in Doom!" Collecting FF #12-16.
WOLVERINE BACK IN JAPAN PREM HC $24.99
(W) Jason Aaron (A) Adam Kubert & Various (CA) Adam Kubert
When a war between the Hand and the Yakuza threatens Japan, Wolverine travels to Tokyo to confront his most dangerous enemy yet. And as one of Wolverine's fiercest foes returns to make matters even worse, a new Silver Samurai rises to take the old one's place – with Wolverine's foster daughter, Amiko, by his side! And when the war's true puppet master is revealed, the landscape for Wolverine in Japan will be forever changed! Guest-starring Mystique and a host of Marvel U. villains! Collecting WOLVERINE (1988) #300-304.
HALO FALL OF REACH INVASION PREM HC $19.99
(W) Brian Reed (A/CA) Felix Ruix
The relentless Covenant has begun the invasion of the planet Reach! As their forces start to overwhelm the UNSC, it becomes apparent that it is not a question of IF the Covenant will destroy Reach – but WHEN. As the Pillar of Autumn and the UNSC face off against a massive Covenant force, the Master Chief and his fellow Spartans struggle to defend Reach. But as the UNSC is rapidly pushed to its breaking point, Master Chief and Cortana must decide between saving the planet or the fleet! Brian Reed and Felix Ruiz present the final chapter in the HALO: FALL OF REACH saga! Collecting HALO: FALL OF REACH – INVASION #1-4.
INVINCIBLE IRON MAN PREM HC VOL 09 DEMON $19.99
(W) Matt Fraction (A/CA) Salvador Larroca
With FEAR ITSELF over, Tony Stark must deal with the consequences of his startling actions. Hounded by the media, can Stark overcome his demons in time to repulse an attack by the Mandarin on American soil? Plus: Iron Man's enemies take advantage of Tony Stark's lowest ebb to destroy him, as Zeke Stane and a NEW Detroit Steel return! And as the wave of super-villain attacks by reinvented classic rogues continues, Bethany Cabe goes on the hunt for Spymaster! Should Tony Stark be Iron Man? Can James Rhodes – a.k.a. War Machine – convince him otherwise? Be there as the Mandarin and Zeke Stane join forces – and a hero falls! Collecting INVINCIBLE IRON MAN #510-515.
SPIDER-MAN TROUBLE ON HORIZON PREM HC $19.99
(W) Dan Slott, Christopher Yost (A) Humberto Ramos & Various (CA) Michael Del
New York City is a wasteland – because of Spider-Man?! A glimpse of the future leaves Spidey with twelve hours to figure out how to stop it from happening. Spider-Man makes a last-ditch effort to save time itself, but can our wall-crawling hero win this race against the future? Then, Morbius the Living Vampire returns! And because you asked for it: Spider-Man in spaaaaaace! Rescuing John Jameson from the machinations of the dying Dr. Octopus, Spidey and the Human Torch find themselves trapped on a space station full of octo-zombies – as it plummets toward Earth! The final stage of Doc Ock's master plan begins here! Collecting AMAZING SPIDER-MAN (1963) #678-681 and #679.1.
TWELVE PREM VOL 02 $24.99
(W) J. Michael Straczynski (A) Chris Weston (CA) Kaare Andrews
At last! The time-stranded heroes of WWII are back! Who's behind the mysterious killings? The answer is electrifying – and one member of the Twelve will fall! It's madness, mayhem and more madness as the WWII heroes face off against the killer that has targeted them for death! All your questions will be answered, but nothing can prepare you for what comes next! Collecting THE TWELVE #7-12 and THE TWELVE: SPEARHEAD.
ULT COMICS SPIDER-MAN BY BENDIS PREM HC VOL 02 $24.99
(W) Brian Michael Bendis (A) Chris Samnee & Various (CA) Kaare Andrews
The next chapter in the saga of Miles Morales starts here as New York feels the sting of the new Ultimate Scorpion! Meanwhile, still discovering the limits of his skills and powers, Miles must learn how to be a hero from – Peter Parker?! Plus: News of the new Spider-Man has finally spread to some familiar characters. Is Miles' secret out? And what does Miles' uncle – Aaron, a.k.a. the Prowler – have planned for his nephew's new powers? Brian Michael Bendis and a superstar team of artists continue Miles Morales' journey to becoming a hero! Collecting ULTIMATE COMICS SPIDER-MAN (2011) #6-10.
SPELLBINDERS SIGNS AND WONDERS TP $16.99
(W) Mike Carey (A/CA) Mike Perkins
When 15-year-old Kim Vesco moves from Chicago to Salem, Massachusetts, she finds the local student body is divided into rival factions of witches and non-witches, with both sides bidding for her allegiance. And if that weren't enough, an unknown force seems to want her – dead! Between the tribal loyalties of the schoolyard and the brutal, fight-or-die logic of the mage-war, Kim must steer a course that will keep her alive until she can take the fight back to her enemy and reveal the true identity of someone she thought she already knew: herself. Collecting SPELLBINDERS #1-6.
MU AVENGERS SPIDER-MAN AND AVENGERS DIGEST TP $9.99
(W/A) Various (CA) Mark Brooks
Spider-Man battles the Lizard alone – and fights alongside the Mighty Avengers! First, Dr. Curt Connors lures Peter Parker and J. Jonah Jameson deep into the Florida Everglades in a retelling of Spider-Man's inaugural encounter with the Lizard! Then, when Dr. Connors reverts to his reptilian alter ego, only Peter can help. But does even Spider-Man stand a chance against every reptile in New York City? Plus: The Wrecker, the U-Foes and the Juggernaut all hate the Avengers. Can our heroes survive the onslaught when these vicious villains join forces? And when villains challenge the Norse Gods, the Avengers come to the aid of their teammate, the Mighty Thor – and mortals and gods alike face Ragnarok! Collecting MARVEL AGE SPIDER-MAN #5, MARVEL ADVENTURES THE AVENGERS #8 and #15, and MARVEL ADVENTURES SPIDER-MAN #16.
ULTIMATE SPIDER-MAN GREAT POWER DIGEST TP $9.99
(W) Chris Eliopoulos (A) Various (CA) TBD
Peter Parker has been Spider-Man for one year. He's fought villains and saved lives, but still has much to learn about being a super hero. Nick Fury is going to give Peter the chance to go to the next level. To train to become a real super hero. To be the Ultimate Spider-Man. These are action-packed, high-adrenaline and humorous Spidey stories: S.H.I.E.L.D. missions, high adventure in the greater Marvel Universe and teen high-school drama. Adapted directly from the early episodes of the Ultimate Spider-Man animated series, this new digest is packed with art taken directly from the show!
AMAZING SPIDER-MAN MOVIE TP $9.99
(W) Tom Cohen (A) Neil Edwards (CA) TBD
As Peter Parker swings into action as Spider-Man, he's about to face his first challenge as a super hero!
But how did he get there? Go "between the scenes" with this story-inspired and based upon the new The Amazing Spider-Man movie!
Featuring Gwen Stacy, Captain George Stacy, Dr. Curt Connors and the rest of Amazing Spider-Man gang as they come to cinematic life!
This collection also includes special bonus material and classic Spider-Man tales.
ALPHA FLIGHT COMPLETE SERIES BY PAK AND LENTE TP (RES) $29.99
(W) Greg Pak, Fred Van (A) Ben Oliver, Dale Eaglesham (CA) Phil Jimenez
Canada's premier super-team returns to action! The original Alpha Flight reunites to face a threat unlike any other, as the impact of FEAR ITSELF is felt in Canada! Resurrected from the dead, Guardian, Vindicator, Shaman and Marrina rejoin Sasquatch, Snowbird, Northstar and Aurora in defense of the Great White North. But the Canada they return to looks a lot different than the one they left as a new political regime rises to power and brands Alpha Flight traitors! Betrayed from within, Canada's champions are hunted by the government as they battle to release their fellow citizens from the grip of fear and win back the True North, strong and free! Collecting ALPHA FLIGHT (2011) #0.1 and #1-4. (though I bet it actually contains the whole series – Rich)
DEFENDERS BY MATT FRACTION TP VOL 01 $19.99
(W) Matt Fraction (A) Various (CA) Terry Dodson
The last line of defense against the forces of the unknown! Spinning out of the stunning ending of FEAR ITSELF, the final member of the Worthy is on a global rampage, and everyone's favorite Marvel misfits must band together to solve a mysterious conspiracy deep at the heart of the Marvel Universe! What is the secret of Wundagore Mountain? Matt Fraction (FEAR ITSELF, THE MIGHTY THOR, INVINCIBLE IRON MAN) reteams with UNCANNY X-MEN cohort Terry Dodson (SENSATIONAL SPIDER-MAN) to relaunch Marvel's mightiest non-team: the all-new, all-different, all-dynamic Defenders! Collecting DEFENDERS (2012) #1-6, and material from FEAR ITSELF #7 and POINT ONE.
BATTLE SCARS TP $16.99
(W) Christopher Yost & Various (A) Scot Eaton (CA) Carlo Pagulayan
The post-FEAR ITSELF Marvel Universe begins here! Who is Army Ranger Marcus Johnson? How could he tear the Marvel Universe apart, and why is he the most wanted man in the world? S.H.I.E.L.D., Taskmaster, Captain America and more want him – dead or alive – but when Deadpool joins the hunt, the greatest secret in the Marvel Universe begins to unravel. What does Nick Fury have to do with this long-buried conspiracy? Taskmaster knows more than he's saying, and Marcus wants answers! The mystery deepens as the hunted becomes the hunter. And when Marcus finally discovers the truth about himself, his life – and the Marvel Universe – changes forever! Collecting BATTLE SCARS #1-6 and material from FEAR ITSELF #7.
X-MEN SCHISM TP $19.99
(W) Jason Aaron (A) Various (CA) Alan Davis
It's Wolverine vs. Cyclops for the fate of the X-Men! In a world that hates and fears mutants, the X-Men's two mightiest mainstays, Cyclops and Wolverine, have scratched and clawed to bring relative peace and stability to mutantkind. But that peace is about to be shattered. With destruction looming, Cyclops and Wolverine suddenly find themselves in a bitter fight for the future of the X-Men. Collecting X-MEN: SCHISM #1-5 and X-MEN: REGENESIS.
X-MEN X-CLUB TP $16.99
(W) Simon Spurrier (A) Paul Davidson (CA) Nick Bradshaw
"WE DO SCIENCE!" In the wake of SCHISM, the members of the X-Men's Science Team take it upon themselves to make a gesture of goodwill on behalf of mutantkind and better the world – using SCIENCE. But just as construction of the X-Club's state-of-the-art space elevator nears completion, chaos erupts! And it appears to the world that mutants are to blame. Can Dr. Nemesis, Madison Jeffries, Kavita Rao and Danger clear the X-Men's name before their experiment backfires? Don't miss the story that will surely change how you look at the X-Men and the Periodic Table of Elements FOREVER! Collecting X-CLUB #1-5.
MYSTERY MEN TP $14.99
(W) David Liss (A/CA) Patrick Zircher
A group of wealthy elite is turning the suffering of the Great Depression into soaring profits, with an even greater evil planned! Dennis Piper, the masked man known as the Operative, seeks to settle the score by thieving from the rich and giving to the poor. But when his girlfriend is murdered, and Piper is fingered for the crime, the charismatic cat burglar becomes a fugitive – hunted by a corrupt police force as he pursues the real killer. Pitted against Manhattan's most influential capitalists led by the insidious General and facing supernatural powers beyond his imagination, the Operative enlists the help of the Marvel Universe's first masked heroes – the likes of which have never been seen before! The Revenant! The Surgeon! Achilles! The Aviatrix! They are the Mystery Men, and nothing will ever be the same! Collecting MYSTERY MEN #1-5.
X-23 TP VOL 02 CHAOS THEORY $16.99
(W) Marjorie M. Liu (A) Sana Takeda, Phil Noto (CA) Kalman Androsofsky
X-23 thought she'd walked away from her past. But in the wake of her brutal discoveries in Madripoor, she realizes there are some crimes – of the heart and body – that cannot be so easily forgotten. Yet as memories begin to spin her out of control, an old mentor and an uneasy ally return to her life: Wolverine and the vampire Jubilee. Collecting X-23 (2010) #10-16.
WOLVERINE BEST THERE IS BROKEN QUARANTINE TP $19.99
(W) Charlie Huston (A) Juan Jose Ryp (CA) Bryan Hitch
Wolverine gets taken apart – at the cellular level! Crazed virologist Winsor has infected Wolverine with a contagion that is rewriting his genetic code – and that's only the beginning! When a techno-organic monster attacks Wolverine and kills his only lead to Winsor, the timely arrival of a pair of space pirates and their robotic falcon saves the X-Man and sets him on an intergalactic road to revenge. Featuring guest appearances from the X-Men and the Marvel Universe's most ruthless, tyrannical despot, this adventure puts the best there is at what he does to the test! Collecting WOLVERINE: THE BEST THERE IS #7-12.
SPIDER-MAN SPIDER HUNT TP $19.99
(W/A) Various (CA) John Romita
The Friendly Neighborhood Spider-Man isn't on ANYONE'S list of friends when he's framed for murder – and the authorities place a five-million-dollar reward on his webbed head! As Spidey attempts to locate Harry Osborn's missing son, he finds the whole city seems to be trying to collect the big bounty. Everywhere he turns, a virtual who's who of villains is out to get him! From the Green Goblin to the Gibbon, Spidey has his work cut out for him in this thrilling adventure! Collecting SENSATIONAL SPIDER-MAN (1996) #25-26, AMAZING SPIDER-MAN (1963) #432-433, SPIDER-MAN (1990) #88-90 and SPECTACULAR SPIDER-MAN (1976) #254-256.
PUNISHER OFFICIAL INDEX TO MARVEL UNIVERSE GN TP $24.99
(W/A/CA) Various
Get the Punisher's complete history from his earliest solo miniseries all the way to the present day! This book comes packed with synopses – introducing you to the characters, teams, places and equipment that appeared within, and providing vital information about all things Punisher! Collecting the Punisher material from WOLVERINE, PUNISHER & GHOST RIDER: OFFICIAL INDEX TO THE MARVEL UNIVERSE #1-8.
AVENGERS ASSEMBLE TP VOL 04 $34.99
(W) Kurt Busiek (A) Various (CA) Alan Davis
Earth's Mightiest Heroes vs. the universe's ultimate menaces! Faced with alien invaders, the transformation of the entire planet, a gigantic killer crusader and insidious conspiracies, the heroic Avengers not only triumph – but rebuild their operations bigger and better than ever! But are even the Avengers mighty enough to overcome a horde of rampaging Hulks, evil alchemist Diablo and the opening volleys of a vicious war waged from the future – and masterminded by Kang the Conqueror? Collecting MAXIMUM SECURITY: DANGEROUS PLANET, MAXIMUM SECURITY #1-3, and AVENGERS (1998) #35-44 and ANNUAL 2001.
X-MAN MAN WHO FELL TO EARTH TP $34.99
(W/A) Various (CA) Steve Skroce
Straight from the Age of Apocalypse comes the saga of Nate Grey, the X-Man! Flung from his home dimension into the Marvel Universe, Nate must come to terms with being a stranger in a strange land. The powerful young man soon finds himself at odds with a host of major players – including Blaquesmith, the X-Cutioner, Excalibur, Mr. Sinister, and fellow AoA refugees Sugar Man and Dark Beast. And psionic sparks fly when Nate meets Madelyne Pryor, clashes with Professor X – and comes face-to-face with his counterpart, Cable! Collecting X-MAN #5-14, EXCALIBUR (1988) #95 and CABLE (1993) #29-31.
HULK HEART OF ATOM TP $24.99
(W) Various (A) Herb Trimpe, Sal Buscema (CA) Dave Cockrum
The Hulk can find enemies anywhere, even on a sub-molecular level – but love long eluded him until his atom-shattering romance with Jarella! The tiniest of worlds offered him all that he ever desired – but when the Hulk fights his way through obstacles on both Earth and K'ai, what will be left waiting for him? Collecting INCREDIBLE HULK (1968) #140, #148, #156, #202-203, #205-207 and #246-248; and WHAT IF? (1977) #23.
NICK FURY CLASSIC TP VOL 01 AGENT OF SHIELD $34.99
(W) Bob Harras & Various (A) Bob Hall & Various (CA) Bob Hall
Coming out of a retirement brought on by a major shakeup within the ranks of S.H.I.E.L.D., Nick Fury begins investigating the assassinations of several high-ranking intelligence operatives. But Fury gets more than he bargained for when the trail leads to an extraterrestrial threat, stemming back to a plot involving Baron Wolfgang Von Strucker during WWII. Nick can't cut it alone – so he calls in Dum Dum Dugan, Captain America and more! Collecting NICK FURY, AGENT OF S.H.I.E.L.D. (1989) #1-11.
ESSENTIAL SPIDER-MAN TP VOL 11 $19.99
(W) Bill Mantlo, Roger Stern (A) John Romita & Various (CA) John Romita
Thrill to a host of awesome adventures starring the ever-Amazing Spider-Man! Along with such fan-favorite foes as Cobra, Mr. Hyde, the Vulture and the Tarantula, Spidey must contend with the introduction of the villain who made the eighties one of the most dramatic and exciting eras in Spider-history: the Hobgoblin! Witness the rise to power of the man who would impact Peter Parker's life in the most sinister ways of all! Also featuring Will O' the Wisp, Thunderball, Black Cat and more! Plus: the classic tearjerker "The Kid Who Collects Spider-Man." Collecting AMAZING SPIDER-MAN (1963) #231-248 and ANNUAL #16-17.
AVENGERS VS X-MEN BY YOUNG POSTER
AMAZING SPIDER-MAN IN MOTION POSTER
WOLVERINE BY BIANCHI POSTER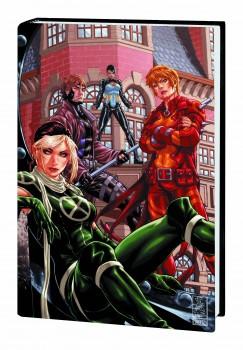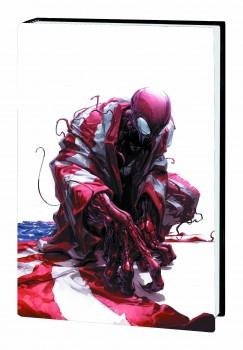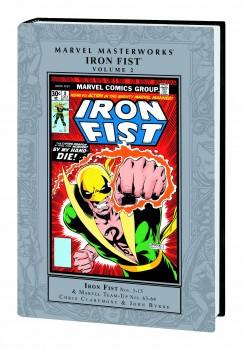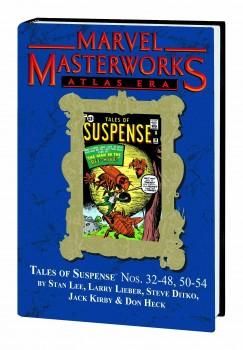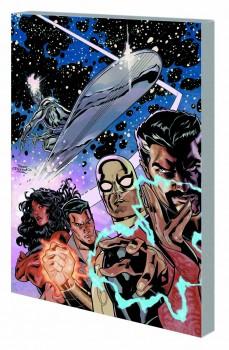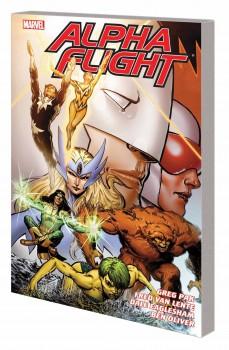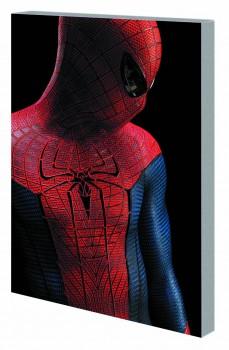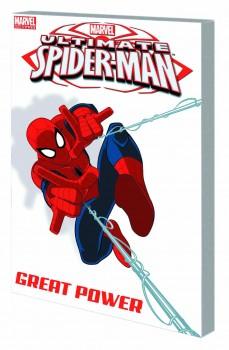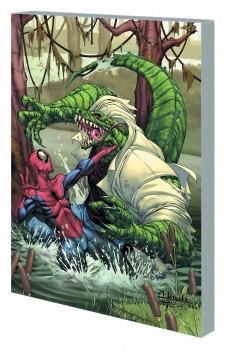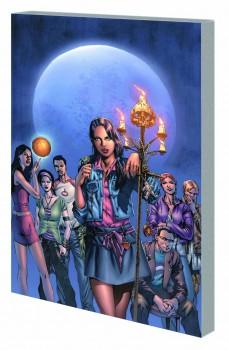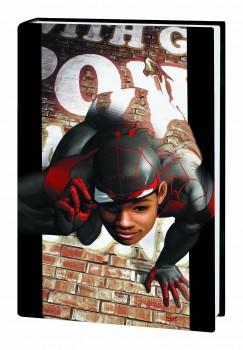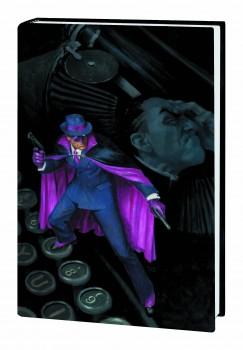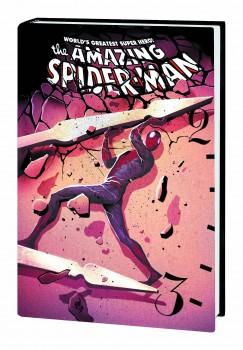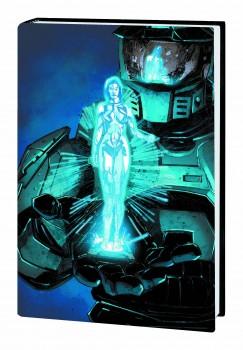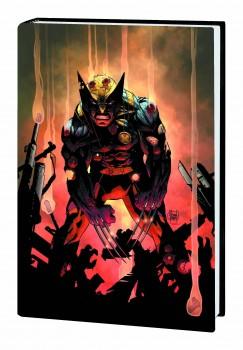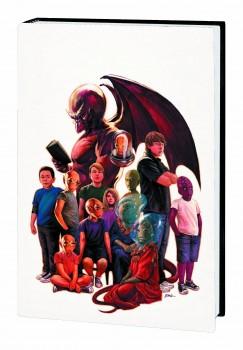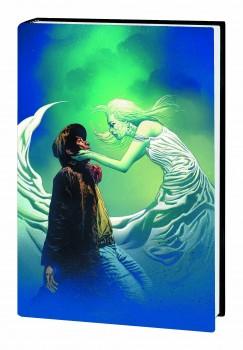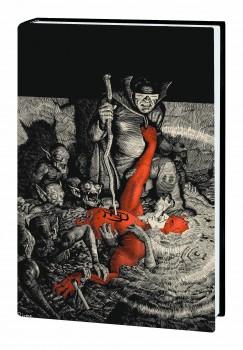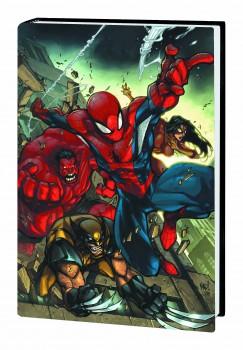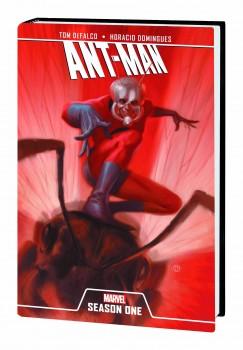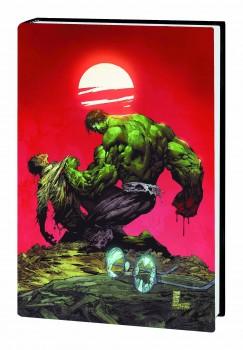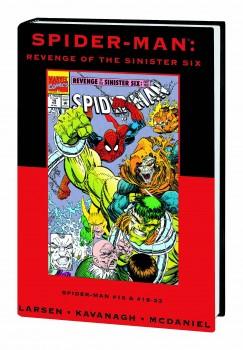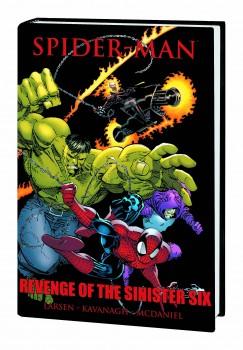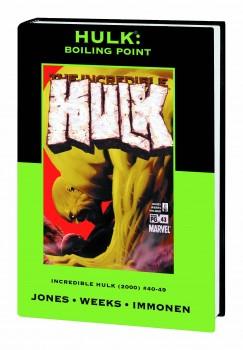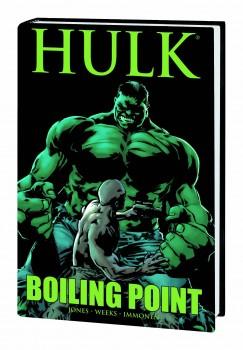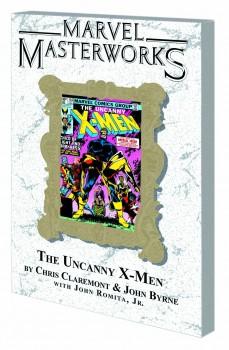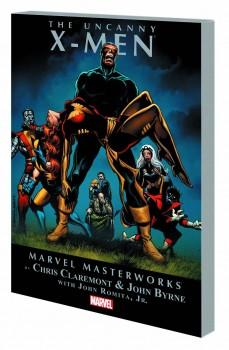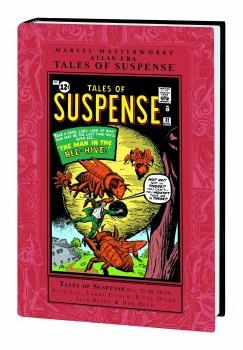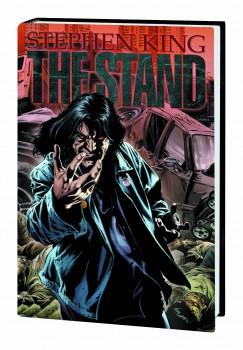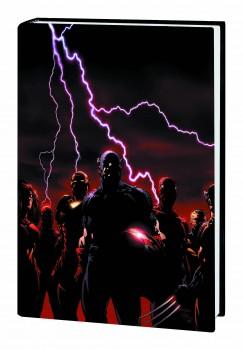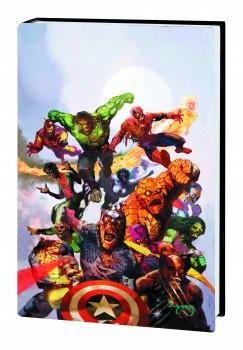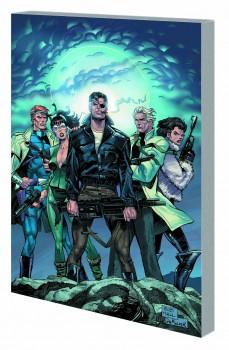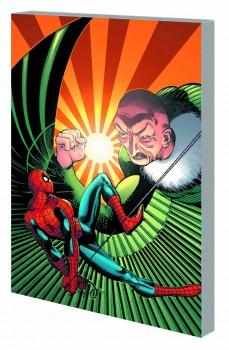 TOWER
Fuente: Bleeding Cool.