24 de Julio del 2013 | etiquetas: Festival de Toronto, Festivales 2013
Twittear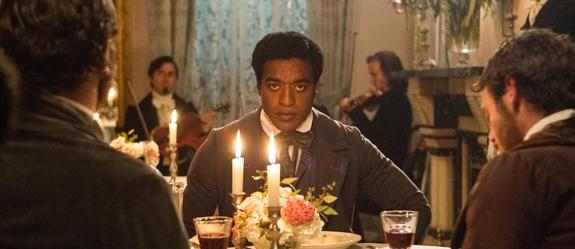 Toronto anuncia parte de su programación, Venecia (y los que allí estaremos) nos echamos a temblar. Si Locarno ya daba la primera estocada haciéndose con el estreno de los Porumboiu, Serra o Kurosawa, Toronto pone la 'guinda' anunciando la premiere mundial de lo nuevo de Steve McQueen ("12 years a slave"), Sylvain Chomet ("Attila Marcel"), Bill Condon ("The Fifth State") John Carney ("Can a song save your live"), Jean-Marc Valle ("Dallas Buyers Club"), Atom Egoyan ("Devil's Knot"), Matthew Weiner ("You are here"), Jason Reitman ("Labor Day") o Richard Ayoade ("The Double"). Vamos, como quien dice, a la Mostra le dan por delante y por detrás.
Si parece que pisarán el Lido (teniendo en cuenta que en Toronto se presentan como estrenos nacionales) "Rush" de Ron Howard, "L'Intrepido" de Gianni Amelio, "Night Moves" de Kelly Reichardt (menos mal), "Under the Skin" de Jonathan Glazer o "We are the Best" de Lukas Moodyson. De momento, es lo que hay.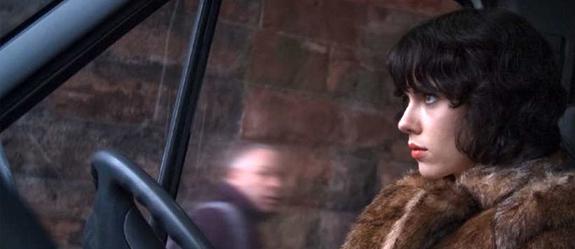 Destacar también que en Toronto tendremos representación española con Manuel Martín Cuenca (a quien tampoco veremos en Venecia). "Caníbal" cruzará el charco probablmente, previo paso a presentarse en San Sebastián...¿con Steve McQueen, Brad Pitt y Michael Fassbender como compañeros de viaje?. Todo apunta a ello. Os dejamos con todos los títulos anunciados hasta el momento para Toronto 2013.
GALAS

American Dreams in China Peter Ho-Sun Chan, Hong Kong/China North American Premiere
The Art of the Steal Jonathan Sobol, Canada World Premiere
August: Osage County John Wells, USA World Premiere

Cold Eyes Cho Ui-seok and Kim Byung-seo, South Korea North American Premiere

The Fifth Estate Bill Condon, USA World Premiere

The Grand Seduction Don McKellar, Canada World Premiere

Kill Your Darlings John Krokidas, USA International Premiere

Life of Crime Daniel Schechter, USA World Premiere

The Love Punch Joel Hopkins, France World Premiere

The Lunchbox Ritesh Batra, India/France/Germany North American Premiere

Mandela: Long Walk to Freedom Justin Chadwick, South Africa World Premiere

Parkland Peter Landesman, USA North American Premiere
The Railway Man Jonathan Teplitzky, Australia/United Kingdom World Premiere

The Right Kind of Wrong Jeremiah Chechik, Canada World Premiere

Rush Ron Howard, United Kingdom/Germany International Premiere

Shuddh Desi Romance Maneesh Sharma, India Canadian Premiere

Supermensch The Legend of Shep Gordon Mike Myers, USA World Premiere
SPECIAL PRESENTATIONS
12 Years a Slave Steve McQueen, USA World Premiere

All Is By My Side John Ridley, United Kingdom World Premiere

Attila Marcel Sylvain Chomet, France World Premiere

Bad Words Jason Bateman, USA World Premiere

Belle Amma Asante, United Kingdom World Premiere
Blue Is The Warmest Color Abdellatif Kechiche, France North American Premiere

Burning Bush Agnieszka Holland, Czech Republic North American Premiere

Can a Song Save Your Life? John Carney, USA World Premiere

Cannibal (Caníbal) Manuel Martín Cuenca, Spain/Romania/Russia/France World Premiere

Dallas Buyers Club Jean-Marc Vallée, USA World Premiere

Devil's Knot Atom Egoyan, USA World Premiere

The Disappearance of Eleanor Rigby: Him and Her Ned Benson, USA

Dom Hemingway Richard Shepard, United Kingdom World Premiere
Don Jon Joseph Gordon-Levitt, USA Canadian Premiere

The Double Richard Ayoade, United Kingdom World Premiere

Enough Said Nicole Holofcener, USA World Premiere

Exit Marrakech Caroline Link, Germany International Premiere

Felony Matthew Saville, Australia World Premiere
For Those Who Can Tell No Tales Jasmila Žbanic, Bosnia and Herzegovina World Premiere

Gloria Sebastián Lelio, Chile/Spain North American Premiere

Going Away (Il est parti dimanche) Nicole Garcia, France World Premiere
Gravity Alfonso Cuarón, USA/United Kingdom North American Premiere

The Great Beauty (La Grande Bellezza) Paolo Sorrentino, Italy North American Premiere

Half of a Yellow Sun Biyi Bandele, Nigeria/United Kingdom World Premiere

Hateship Loveship Liza Johnson, USA World Premiere

Ida Pawel Pawlikowski, Poland World Premiere

L'intrepido Gianni Amelio, Italy North American Premiere

The Invisible Woman Ralph Fiennes, United Kingdom World Premiere

Joe David Gordon Green, USA North American Premiere

Labor Day Jason Reitman, USA World Premiere

Like Father, Like Son Hirokazu Kore-eda, Japan North American Premiere
Man of Tai Chi Keanu Reeves, USA/China North American Premiere

MARY Queen of Scots Thomas Imbach, France/Switzerland North American Premiere

Night Moves Kelly Reichardt, USA North American Premiere

Omar Hany Abu-Assad, Palestine North American Premiere

One Chance David Frankel, USA World Premiere
Only Lovers Left Alive Jim Jarmusch, USA North American Premiere

The Past (Le Passé) Asghar Farhadi, France/Italy North American Premiere

Philomena Stephen Frears, United Kingdom North American Premiere

Pioneer (Pionér) Erik Skjoldbjærg, Norway/Germany/Sweden/France/Finland International Premiere

Prisoners Denis Villeneuve, USA World Premiere

Quai d'Orsay Bertrand Tavernier, France World Premiere
REAL Kiyoshi Kurosawa, Japan North American Premiere

Starred Up David Mackenzie, United Kingdom World Premiere

Third Person Paul Haggis, Belgium World Premiere

Those Happy Years (Anni Felici) Daniele Luchetti, Italy World Premiere

Tracks John Curran, United Kingdom/Australia North American Premiere

Under the Skin Jonathan Glazer, USA/United Kingdom North American Premiere

Violette Martin Provost, France/Belgium World Premiere

Visitors Godfrey Reggio, USA World Premiere
Walesa. Man of Hope. (Walesa. Czlowiek z nadziei.) Andrzej Wajda, Poland North American Premiere
We are the Best! (Vi är bäst!) Lukas Moodysson, Sweden North American Premiere

Le Week-End Roger Michell, United Kingdom World Premiere

You Are Here Matthew Weiner, USA World Premiere
Young and Beautiful (Jeune & jolie) François Ozon, France/Belgium North American Premiere