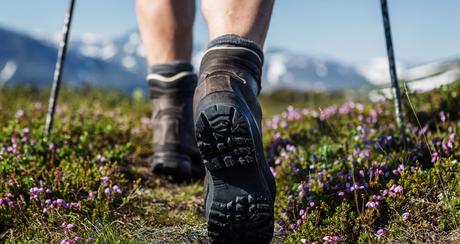 Hiking is an activity that is usually known as a long walk in countryside areas, mountains or forests. When you are hiking, you'll have some chances to touch outdoor with fresh air, lovely views, the sounds and smells of nature that lead it to be a good way to increase healthy with many heath benefits such as distress, fitness, improving blood pressure, control the weight... Moreover, hiking trips bring you a lot of adventures to figure out the large wide world surround you.
Hiking trail can be set up for a simple or tough route for a single day or a long day's time that just depend on your conditions and desires. However, whatever your plan for hiking, you have to think about the right preparation for your trips. Getting more information and knowledge of essential gears to carry along with your hiking that helps to overcome emergency or dangerous situations you may be faced. These underneath suggests some important things may require for a hiking journey you should know yourself.
1. Destination and distance
The first step, also necessary step is purposing a place and route that you want to go. There are many types of terrain and lengths of distance you can combine and pick such as hills, mountains, forests, waterfronts or just simple in parks. This decision may depend on the level of your physical and be taking a trip suit your ability. Then you can search for the information on the internet about the destination before you make a choice. If you are a starter, begin with easy and short hiking in a smooth terrain.
2. Weather conditions
It plays a primary role in hiking plans. The weather circumstance can influence your happy trips. The hiking can be turned into difficult and unintended if there is rain, snow or even storm on your journey. In these cases, you just have one choice is changing your plans. The easy way to check the weather is following the forecasts or weather news. And during the journey, observe the skies as frequently as you can that help you figure out the weather is going on worse, you can turn back or prepare for bad situations.
3. Safety
Because you are going to be outdoors, you have to ensure that your family or someone knows where you are going and how long it takes. If possible, you should hike with a companion or group that is the easiest way to be safe, or even that is good chance you can have more fun time and share experience with the others.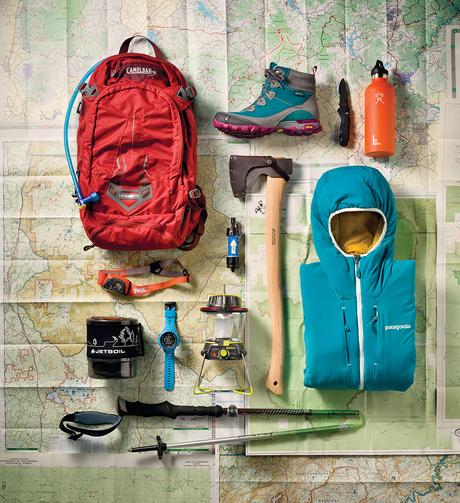 4. Clothes
Wearing layered clothing is the best choice for this activity whatever your type of hiking plan is. You can maintain your regular body temperature and protects yourself from ticks, tree branches, insects and other scary outside things this way. The best order recommendation for your layer clothing can be wool for under and mid layers, synthetic or waterproof jacket for top layers.
5. Boots
Sneakers are fine, but if you can, should take hiking boots that can support your ankles, protect your foot from knocks and will be tight with boots that help you can hike for a long distance in a tough routine, for instance. You also can avoid being slipping on rocks, mud, mosses...
6. Accessories
On sunny days you also can wear a sunglasses and a hat to avoid the sunlight and protect your eyes. A waterproof coat can be a great thing to keep you from wet in the rainy days, even on a foggy day.
7. Map
A map or a GPS device is always important things you should bring along yourself if you don't want to get lost.
8. Food and water
Your body needs to be provided energy for hiking, so you have to drink some food and water during your journey.