Originating from North America for hunting purpose on islands, kayaking has become one of the popular water sports besides canoeing. People also take it as a hobby for relaxing or excising. There are several types of it such as touring kayaking, recreational kayaking, and whitewater kayaking. It can be made by using a kayak to move across water. This sport can be practically done in any terrain of water, and is easily combined with other activities like fishing and camping.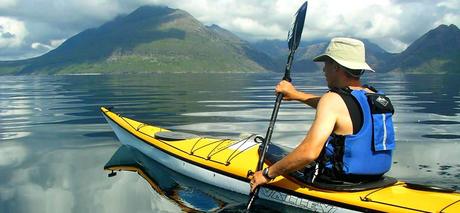 If you are going kayak for the first time, need to know what things include for a kayaking and learn techniques for sure that you would get a safe and enjoying kayaking. These are some tricks and recommendations for you before taking part in your first kayaking.
Kayaking Equipment
Because that is your first time, you can rent the equipment. It just includes kayak, paddlers, life jacket and some other optional accessories. But that needs to know what type of kayaking you are going to take, then you can easy to make a choice for suitable gears.
Kayak: The structure typically has an enclosed deck which covers your legs. Usually, there are from one to three sitting for people sit on, and its body down in the water. But it is designed to differences of sizes, shapes and types by wood, plastic, fiberglass or Kevlar which can be suitable for a variety of body water from lakes, ponds, to rivers, seas. Whitewater kayak is designed for plastic to reduce the damage when it impacts the rocks while sea kayak has a longer shape so it can take more distance.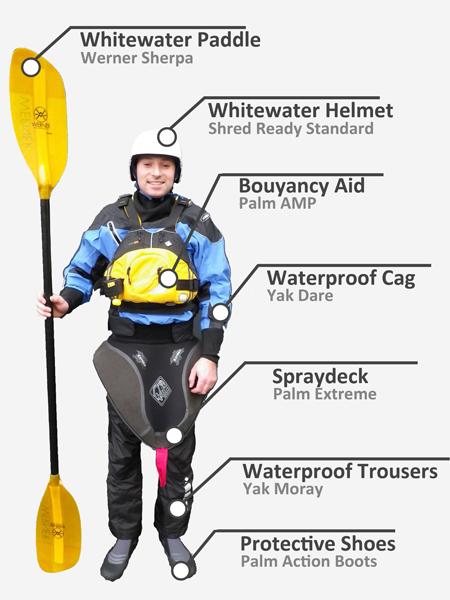 Paddlers: Important equipment for kayaking is the paddles. That's need two-bladed paddles for kayaks. There are several things you have to concern when deciding a paddle, but it depend on your preferences or size of your body and kayak. For instance, a long paddle is suitable for a wide and tall kayak or a short and light paddle fit a small stature person. Also, larger blade is faster but more restraint while a narrow one is lighter when stroking but need a lot of strokes. The curved shape blade can increase the strength of each stroke, but the flat blade is typically cheaper. You can ask for bits of advice from the seller at the store you are going to buy it.
Essential and safety equipments: safety is really important so that's very necessary to invest personal safety gears like a helmet, life jacket. These gears can protect you in case you may fall in the water or hit rocks and any barrier you can face during kayaking. Moreover, a sprayskirt can help your lower body dry by covering the cockpit.
How to Kayak
Of course you have to learn some basic technique and skills when you plan to go kayaking. You can find an instructor for your some first days of kayaking. Beginning in calm water is better. You will learn the way to get in and out the kayak that is the first important thing. Then, learning how to stroke the paddles that include your sitting stance, the way of holding the paddles, the way of control the above part of your body that will be used when kayaking, the speed of each paddling stroke, etc. Also, there are many types of strokes that applied for each kind of the kayaking you will take. You have to practice more and more till you can control it easily and recognize some personal skills that you can kayak easier by yourself.
Moreover, safety skills also important because you can face accident in the water that is too dangerous even you wear helmet and life jacket. Of course, it's better if you can swim. There are plenty of classes or courses that will teach or train you about safety skills. You will be provided information, documents, and knowledge that necessary for a safety kayaking.