Last week, you wanted to have a fun time around your family or friends. You decided to go camping or picnic near a stream and you think having fish for dinner is not a bad idea simply because you are the type of person that love fishing. But are you confident to be a good fisher yet?
You got to the right place. This article sums up what you should prepare and several tips to fish efficiently
First, you cannot catch anything without necessary equipment.
Fishing-rod: Depends on whether you are fish in saltwater or freshwater, you will choose a suitable fishing rod. Pay attention to its length and ensure you can handle it.
Line: After purchasing a fishing rod, you should ask the retailer for the correspondent line. It's the only tool directly connecting you and the fish. Don't let your fish go due to line failure. Catch and release isn't funny at all if it's unintentional.
Hook: You should bring a bag of hooks in case you drop or break some.
Basket of fish: You need something to keep your fish while you continue catching. Recommend the net basket since you can keep it underwater so the fish can stay alive.
Bait: If you know what kind of fish you are going to catch, buy the correspondent bait. Otherwise, pick a common one to make sure it works.
Here is what you should pay attention when go fishing
Depending on the species of fish, you choose the time. There are fishes searching for food during daytime and others only get out during night time. Selecting an appropriate time should be one of the essential features.
Not easy to answer the question about the location. If you decide to fish in the river, pond, lake, you should choose a location such as bushes, drains, cliffs or places with little light, where many planktons live. Go for regions with reefs and corals if it's in the ocean.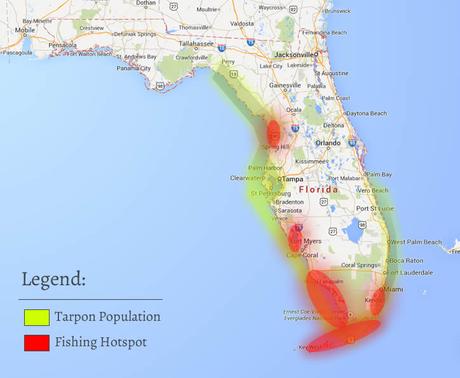 You should go fishing on cloudy days, light rain and slightly cooler. Stay away from days with thunderstorm. Guarantee that you will accomplish more fish than ever.
There are fish species like sound when you hit the water. Sound waves diffuse into the water and attract several fish such as fish clam and tilapia fish. Be light footed when you approach you fish location. Fish can collect much higher frequency than humans; therefore, they can collect sound that humans can't. Eliminate the times others pass by your fishing area.
Depending on the type of fish, you would want to select the appropriate bait. If you are not very certain about this, consult online to receive more advices.
Finally, we will summarize the main ideas
Identify suitable time and location.
Choose the right weather.
Determine the type of baits to catch specific species of fish.
Avoid making too much noise which might affect the fish structure.
Master fishing techniques.